So, you're trapped inside for the next month or so. Whether you're working from home, holed up in self-isolation, or sitting out a quiet few weeks, you're likely to have a surplus of time on your hands. It's video games to the rescue, then – those lengthy single-player games you've been putting off will help stave off boredom, giving you whole worlds to explore and deep stories to lose yourself in, while local or online multiplayer titles will help scratch that social itch. Here's our pick of the best games to play while quarantined..
Local multiplayer
If you're trapped in with your housemates, friends, or family, you're going to want something to stop you clawing each others' eyes out. Give these a whirl to keep the kids busy, or take out passive aggression over whoever didn't do the dishes.
Games to play in self-isolation: Local multiplayer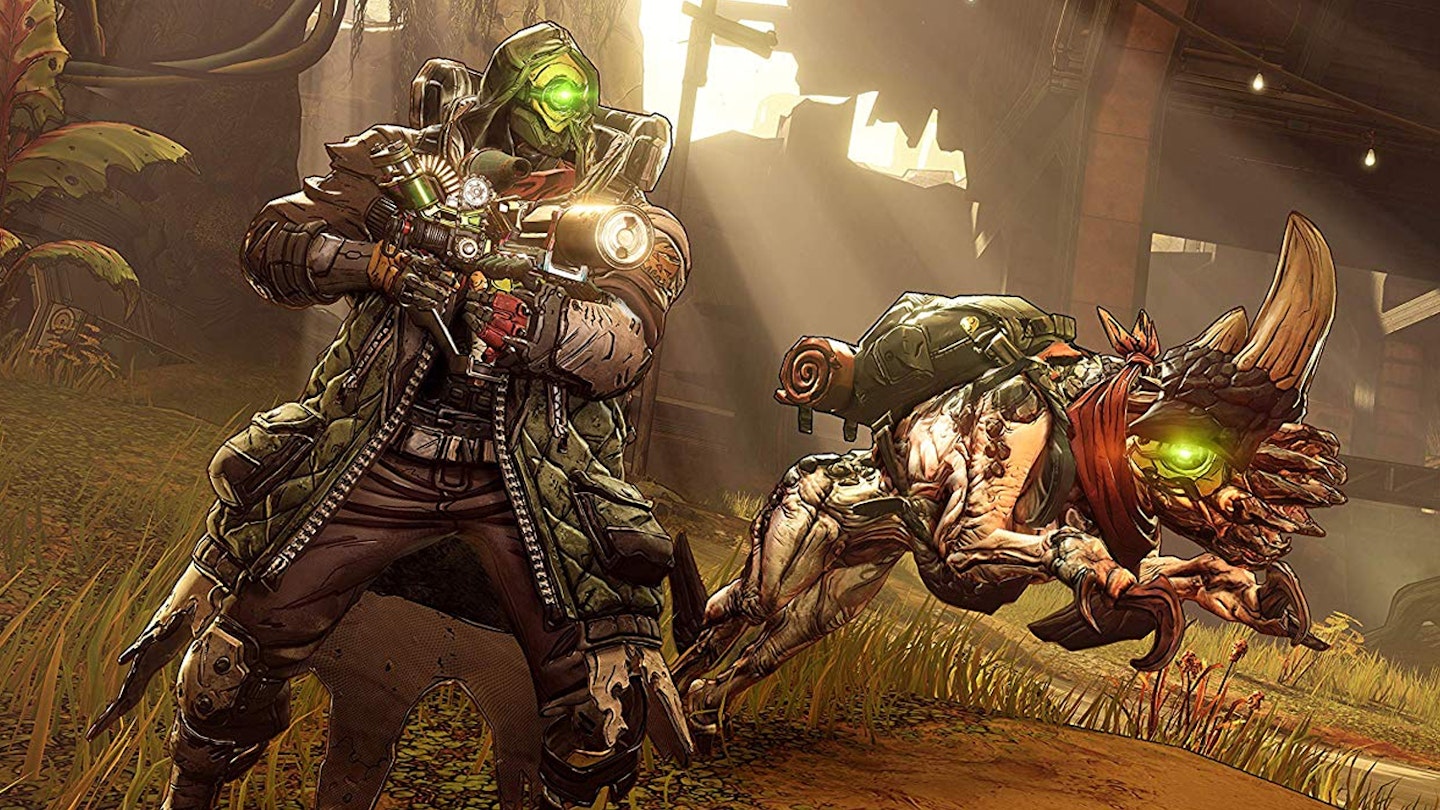 1 of 7
Borderlands 3
Platform: Multi | One of the few modern shooters to allow local split-screen co-op (on PS4 and Xbox; PC players will be online only), Gearbox's latest loot-shooter is a much-needed slice of anarchic, mutant-blasting catharsis. There's story to battle through together, but all you'll really care about is the wild, rapid gunplay – which it delivers in spades.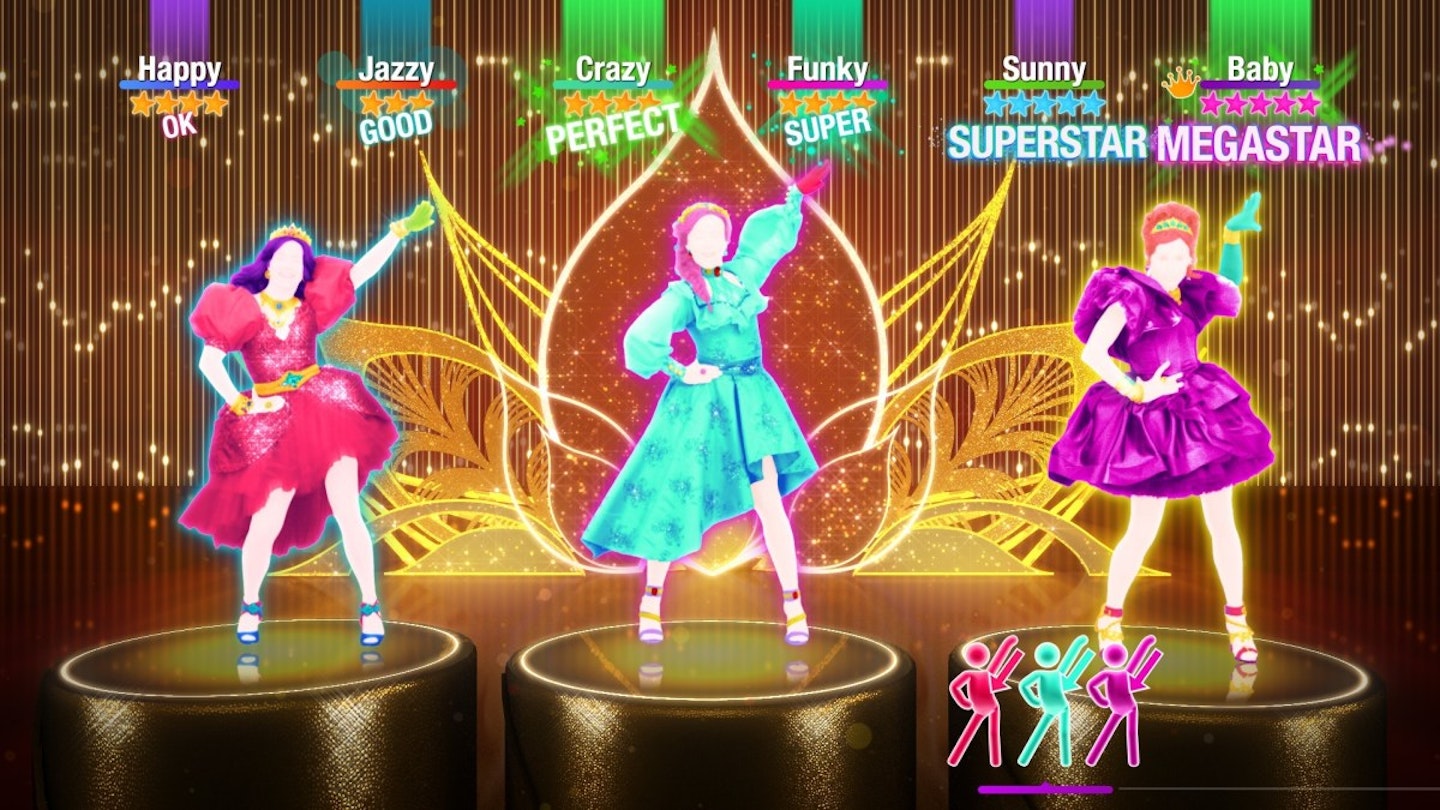 2 of 7
Just Dance 2021
Few things are more giddy fun than strapping a Switch controller to your wrist and busting out some fierce moves in your living room. And if you have little ones desperately in need of burning off some energy as well then so much the better! The spiritual descendent of Dance Dance Revolution, Just Dance has become synonymous with fitness gaming and with good reason. You don't have to know how to dance, you don't need to know that songs – you just need to shake what your mother gave you. Your heart will be pounding, you'll be sweating, and you won't even care. Updated for 2021, the new edition features 40 new tracks, with a further 600 available with online subscription. So addictive it should probably be illegal.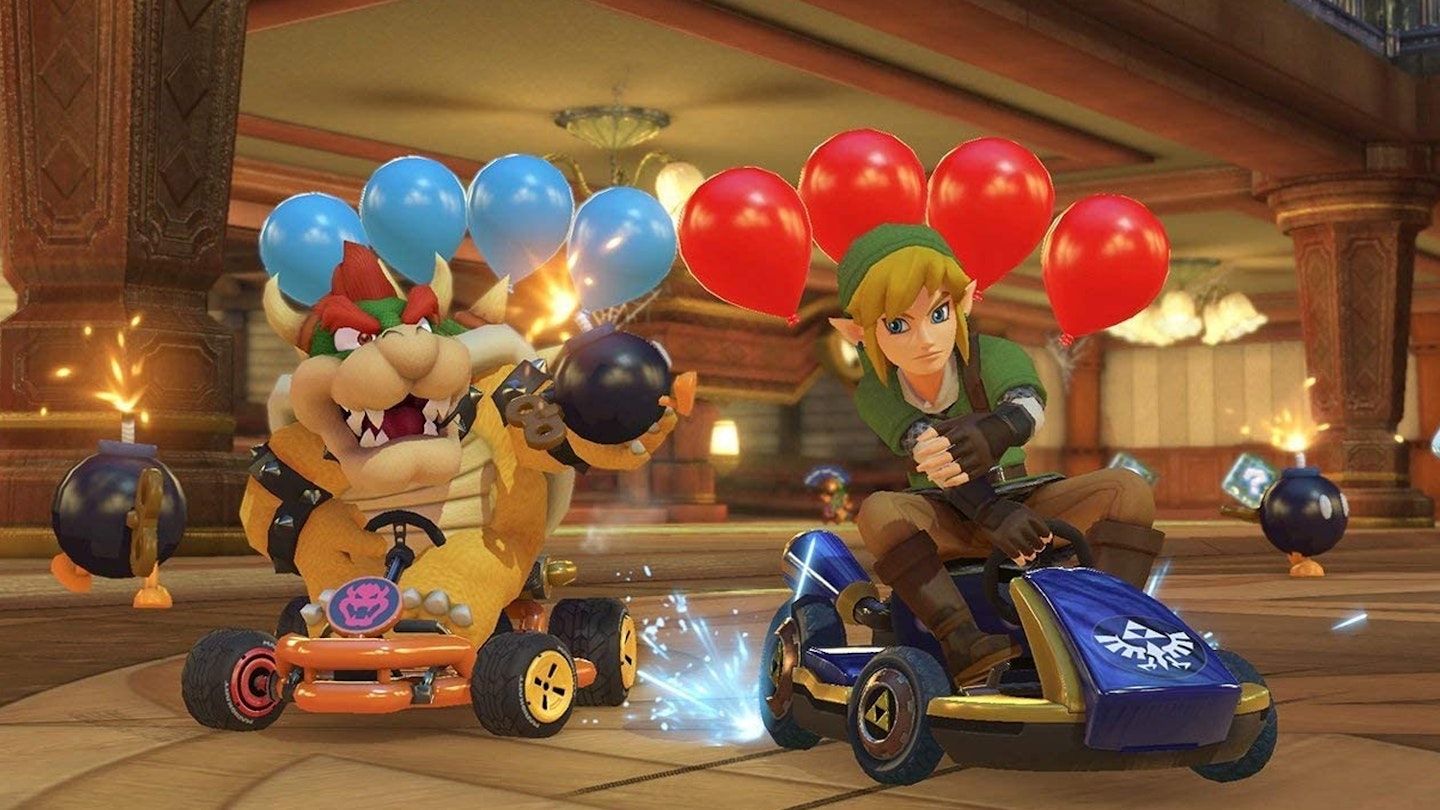 3 of 7
Mario Kart 8 Deluxe
Platform: Nintendo Switch | This is likely to damage friendships as much as save them – the legendary kart racer is almost unrivalled in sparking arguments over "unfair" wins. Even so, its zippy races, colourful tracks, and plentiful modes will keep groups playing for hours – just prepare to develop a love/hate relationship with the blue shell.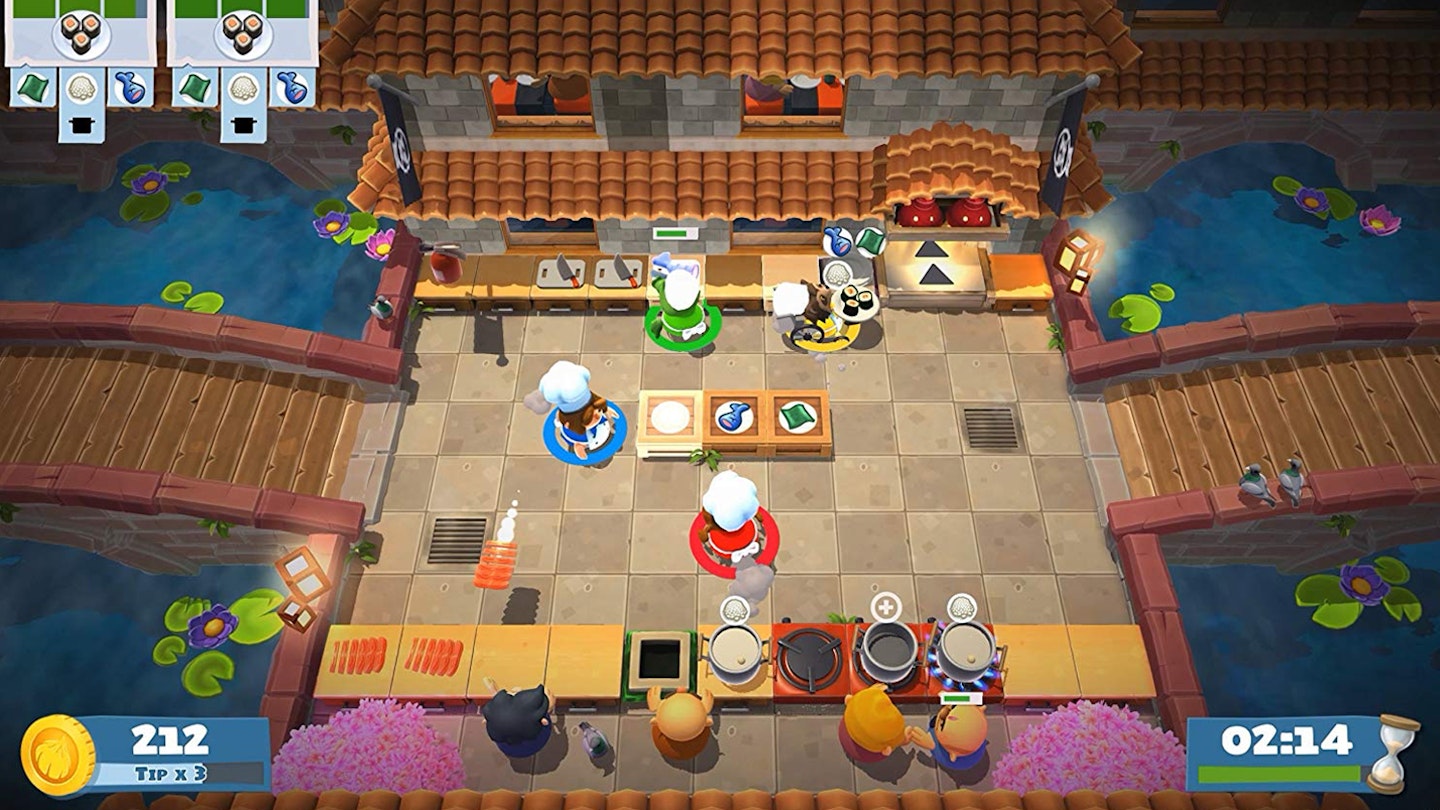 4 of 7
Overcooked 2
Platform: Multi | Team17's chaotic cooking game offers some of the best fun you can have in a co-op setting. Gathering ingredients, preparing them, cooking dishes, and serving meals as a team of four – all within a tight time frame – is frantic enough, without the kitchens seriously violating health and safety by being spread over multiple hot air balloons or in the middle of a volcano. Ridiculous, fun, and ridiculous funny.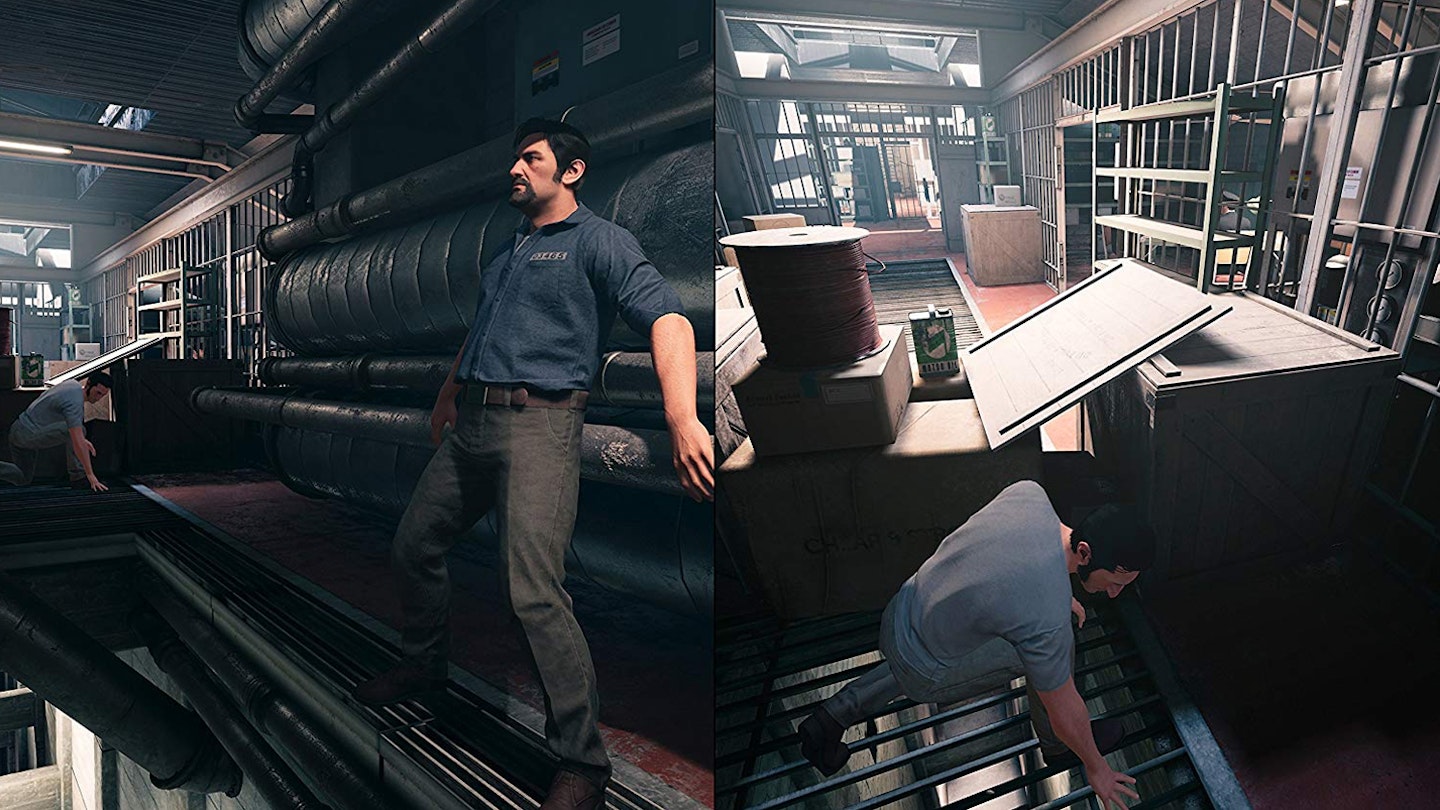 5 of 7
A Way Out
Platform: Multi | Something of a sleeper hit, Hazelight Studios' prison escape saga is packed with interesting ideas. For one thing, it's only multiplayer – ideally local, though also supporting online play – and delivers the story of its two protagonists, Leo and Vincent, asynchronously. While one player is controlling their freed jailbird, the other may be watching a cutscene – yet they'll still need to work together to stay out of prison. Throw in some mini-games, and there's plenty to keep you entertained.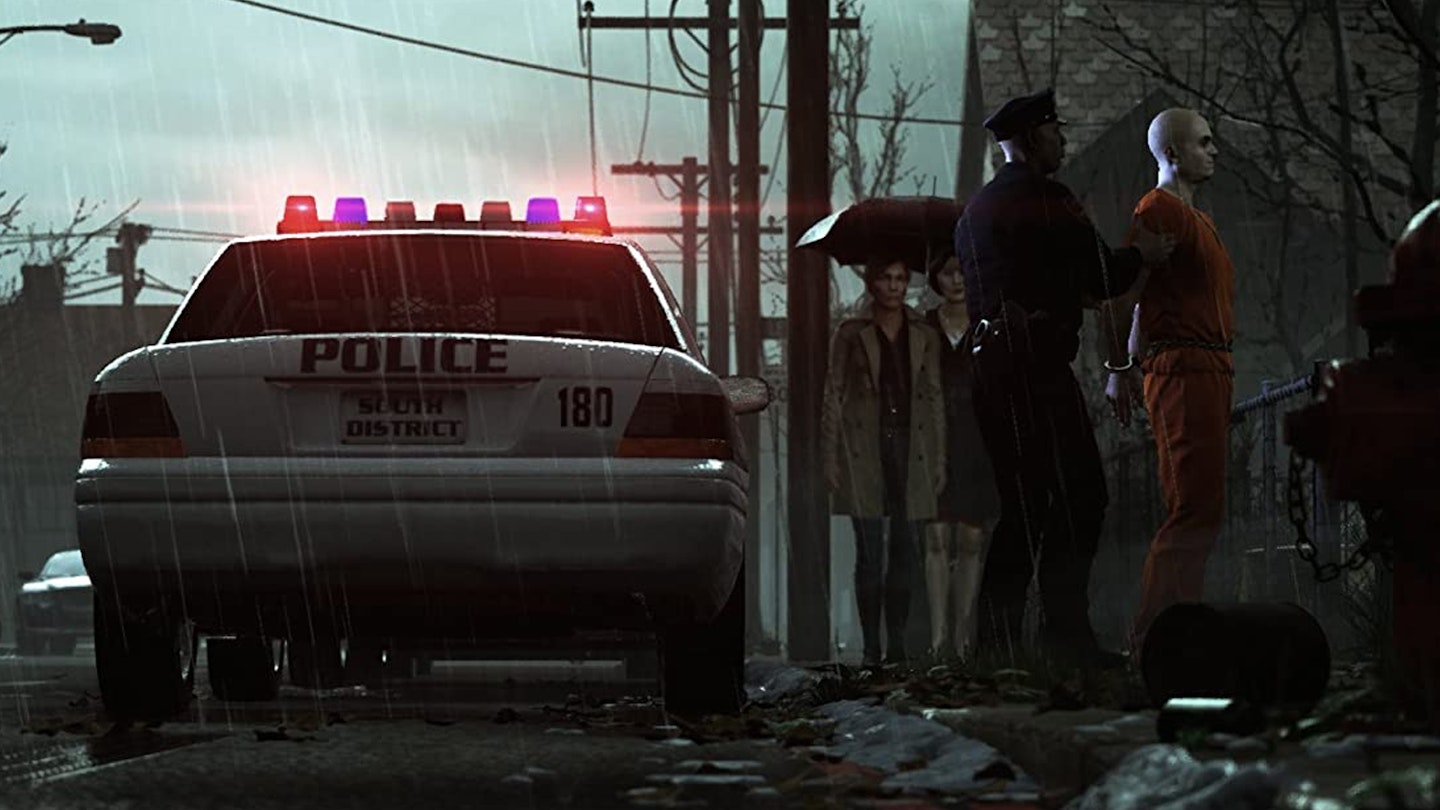 6 of 7
Hidden Agenda
Platform: PS4 | If your housemates or family aren't gamers, they may prefer this more cinematic outing, which utilises Sony's PlayLink features to great effect. It's a crime thriller in which each player helps make choices at crucial points, or contributes to forensic investigations, via a free app on their smartphones. With a branching story depending on your choices, and a competitive mode where one player tries to secretly undermine the others' investigation, it's a gripping alternative to another movie night.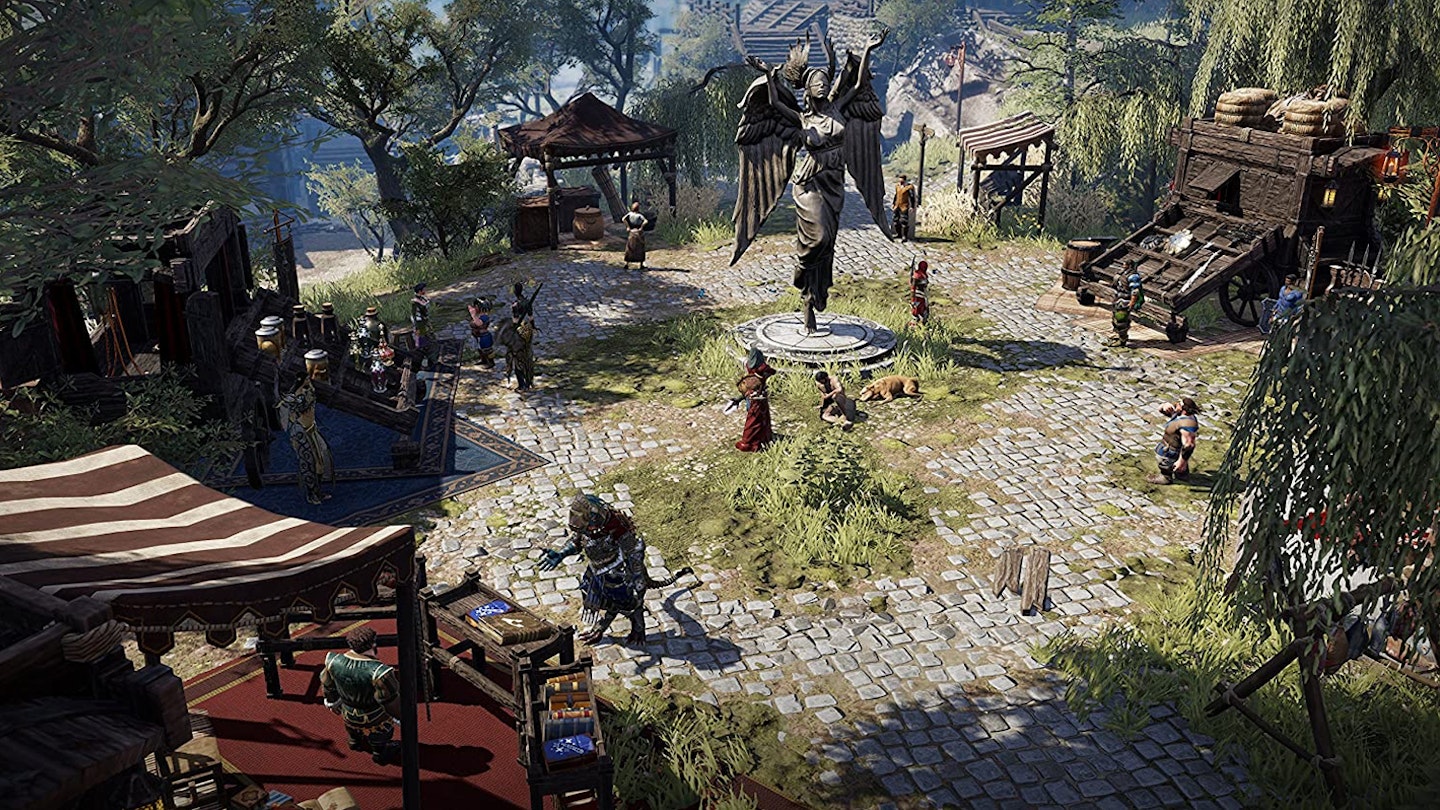 7 of 7
Divinity: Original Sin II
Platform: Multi | Yes, this could just as easily go in the single player category, but what makes Original Sin II stand out is that it's a lengthy old-school RPG that can be played in co-op. If you want to delve into a weighty story and share the TV with a fellow quarantinee, it's a good shout. That it's also a phenomenally freeform game offering oodles of player freedom is just another bonus.
Online multiplayer
Can't leave the house? Live alone? Going stir crazy? Meet up with friends in the virtual world instead! Improve the experience by getting involved with voice chat, so you can exchange insults with random people half a world away, or swear at your mates when they mess up a meticulously planned raid.
Games to play in self-isolation: Online multiplayer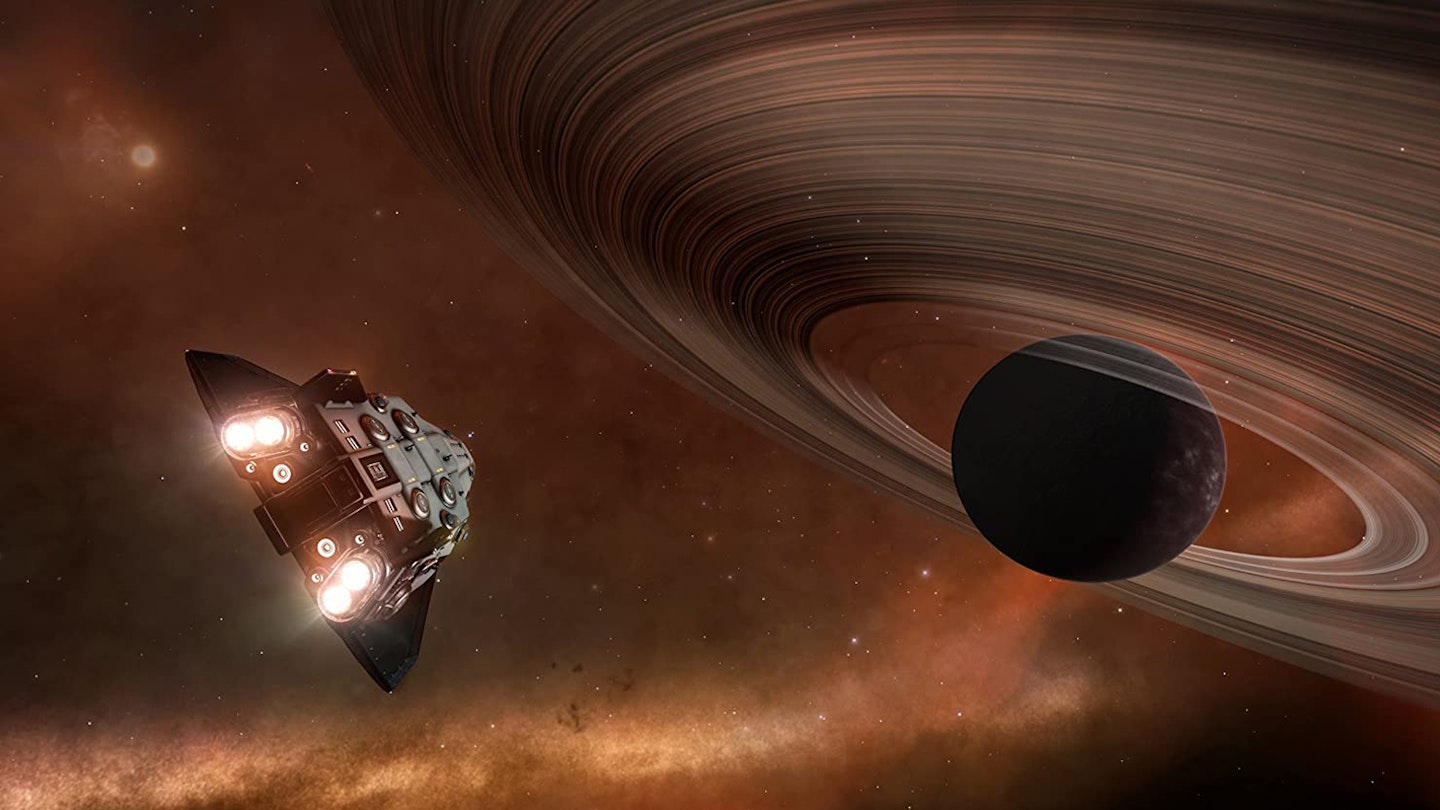 1 of 10
Elite Dangerous
Platform: Multi | If isolation is really getting to you, how does the chance to explore 400 billion galaxies sound? Elite Dangerous is one of the most ambitious space games ever released, melding an online-only single player campaign with staggeringly free-form multiplayer, set in an unimaginably vast sandbox. Trade, loot, engage in void combat, join factions – the universe is yours. Plus the upcoming Odyssey expansion will let you explore planets on foot and complete missions on terra firma as well.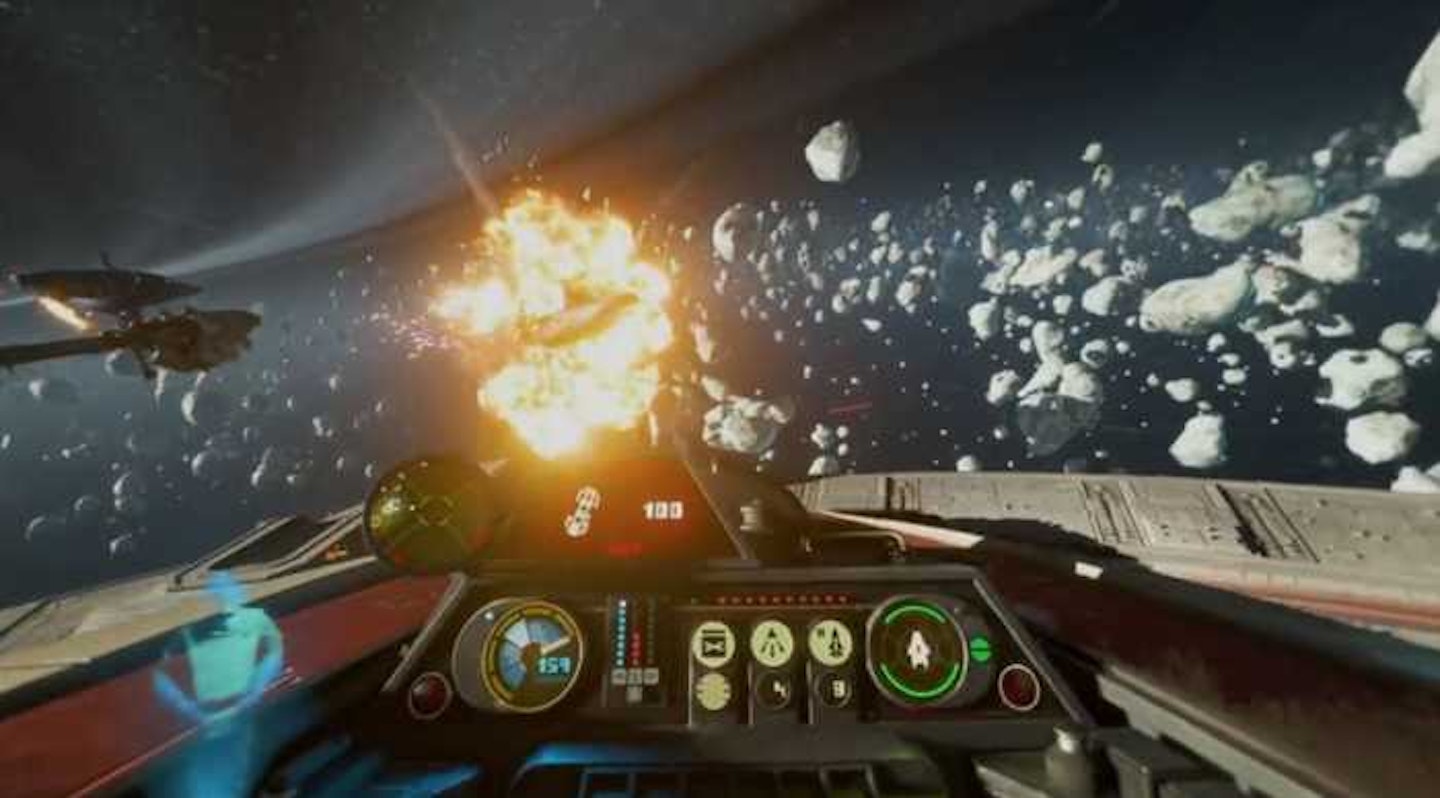 2 of 10
Star Wars: Squadrons
Platform: Multi | There are few things more exhilarating than flying full-bore at a Star Destroyer with a dozen TIE Fighters on your tail and, thanks to EA's glorious throw-back to the PC classics of the nineties, you now have the chance. With fleet battles that see you and your squad vying for supremacy with enemy fighters and capital ships, this is the perfect way to relive the saga's epic space battles first hand.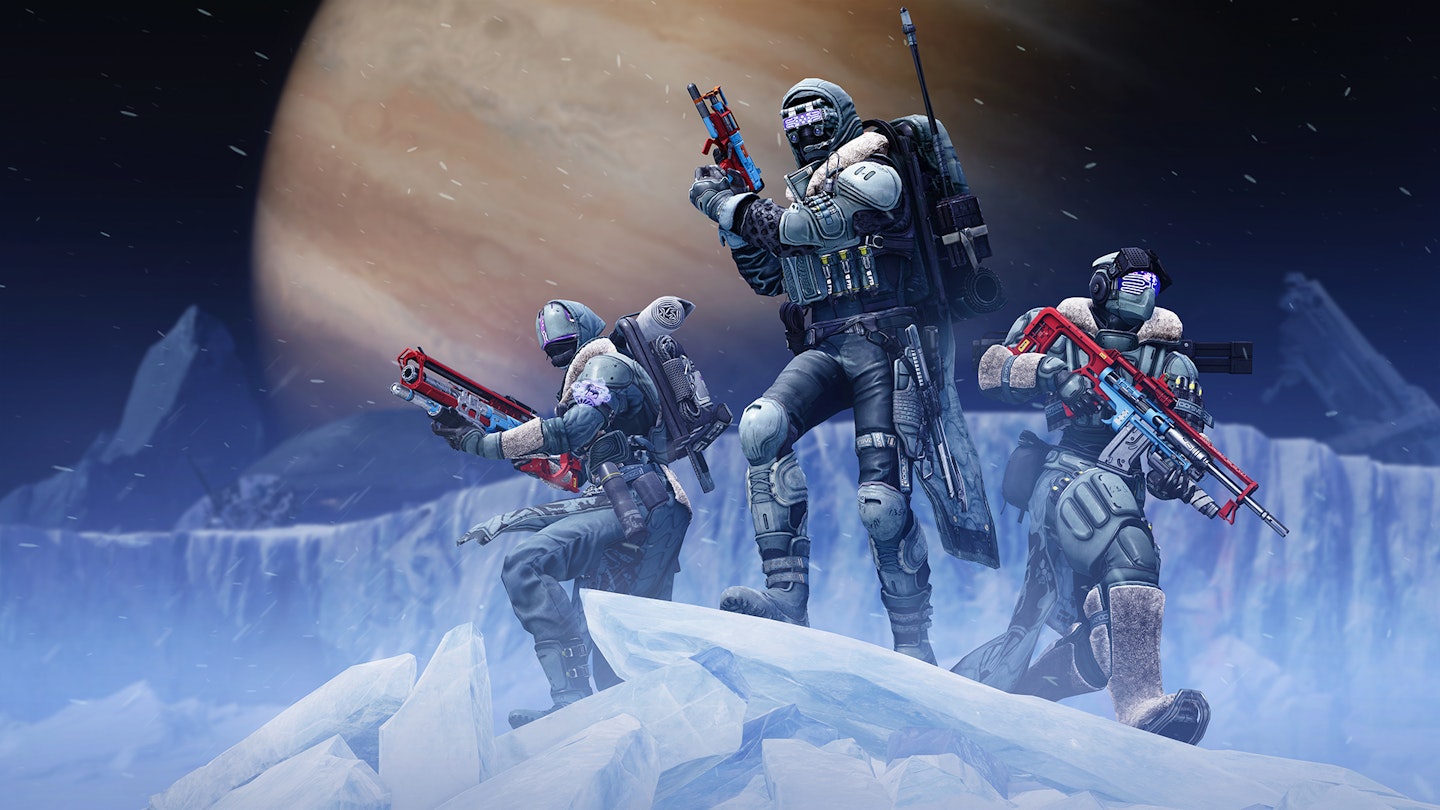 3 of 10
Destiny 2
Platform: Multi | With developer Bungie now operating independently, Destiny 2 has evolved in some interesting ways, making the sci-fi shooter RPG a bigger and more involved universe for players to inhabit. Although the seasonal story arcs can sometimes make it tricky to get involved from scratch and not feel you've missed out on important events, content is constantly evolving and the new Beyond Light expansion includes a raft of changes, including the chance to explore the icy moon of Europa. Having a squad of mates to play with in raids and strikes is a great way to communicate in lockdown and feel as though you're working towards shared goals - a bit like actual socialising, only with more plasma rifles.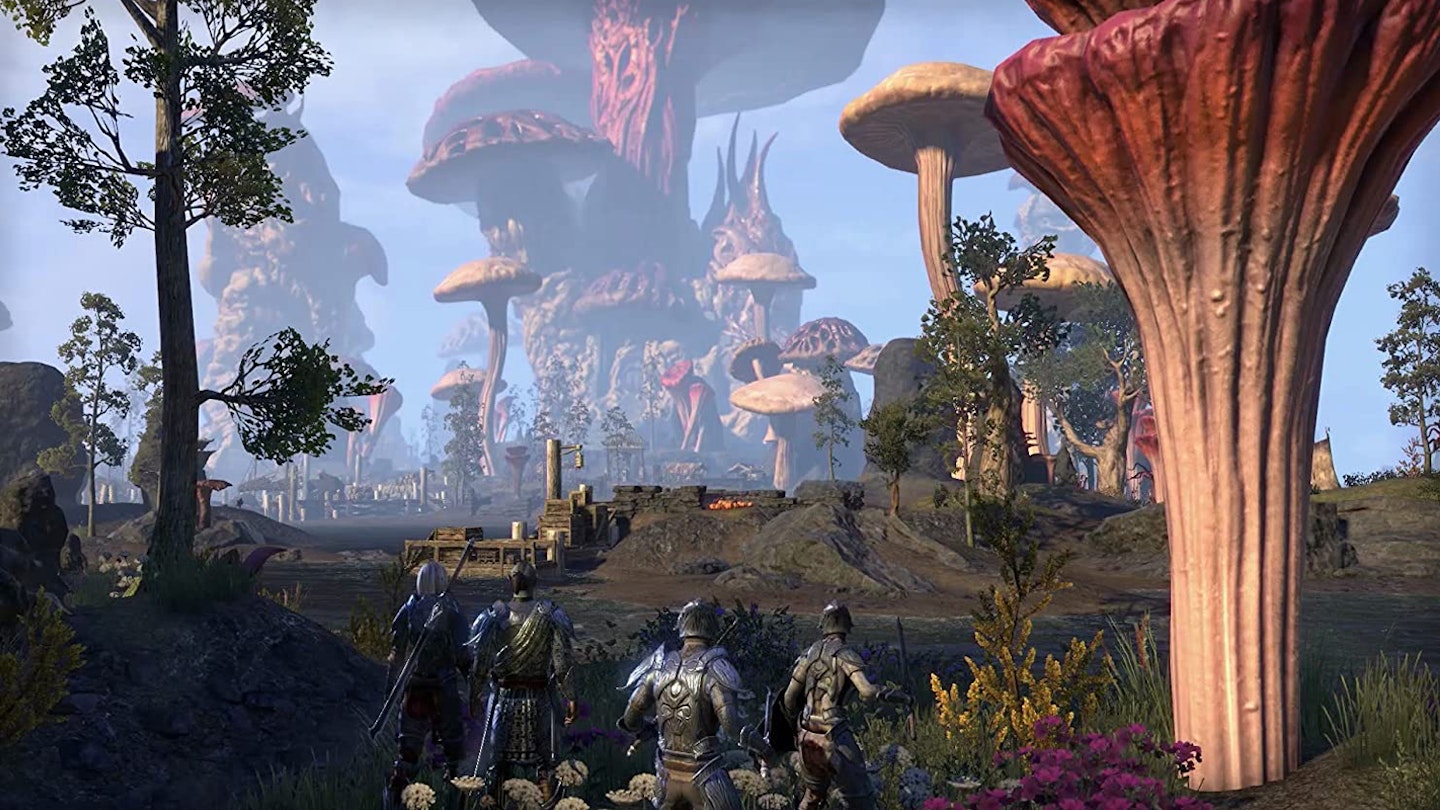 4 of 10
Any MMO
Yes, that's a broad canopy but the key here is to find one to your liking, and ideally one your friends are playing too. Most of the MMO genre is fantasy-oriented, with World of Warcraft, Elder Scrolls Online, and Final Fantasy XIV leading the pack, albeit requiring a subscription. However, Star Trek Online might scratch the sci-fi itch, while Guild Wars 2 offers a premium experience with no monthly fees. You can even pretend you're going outside!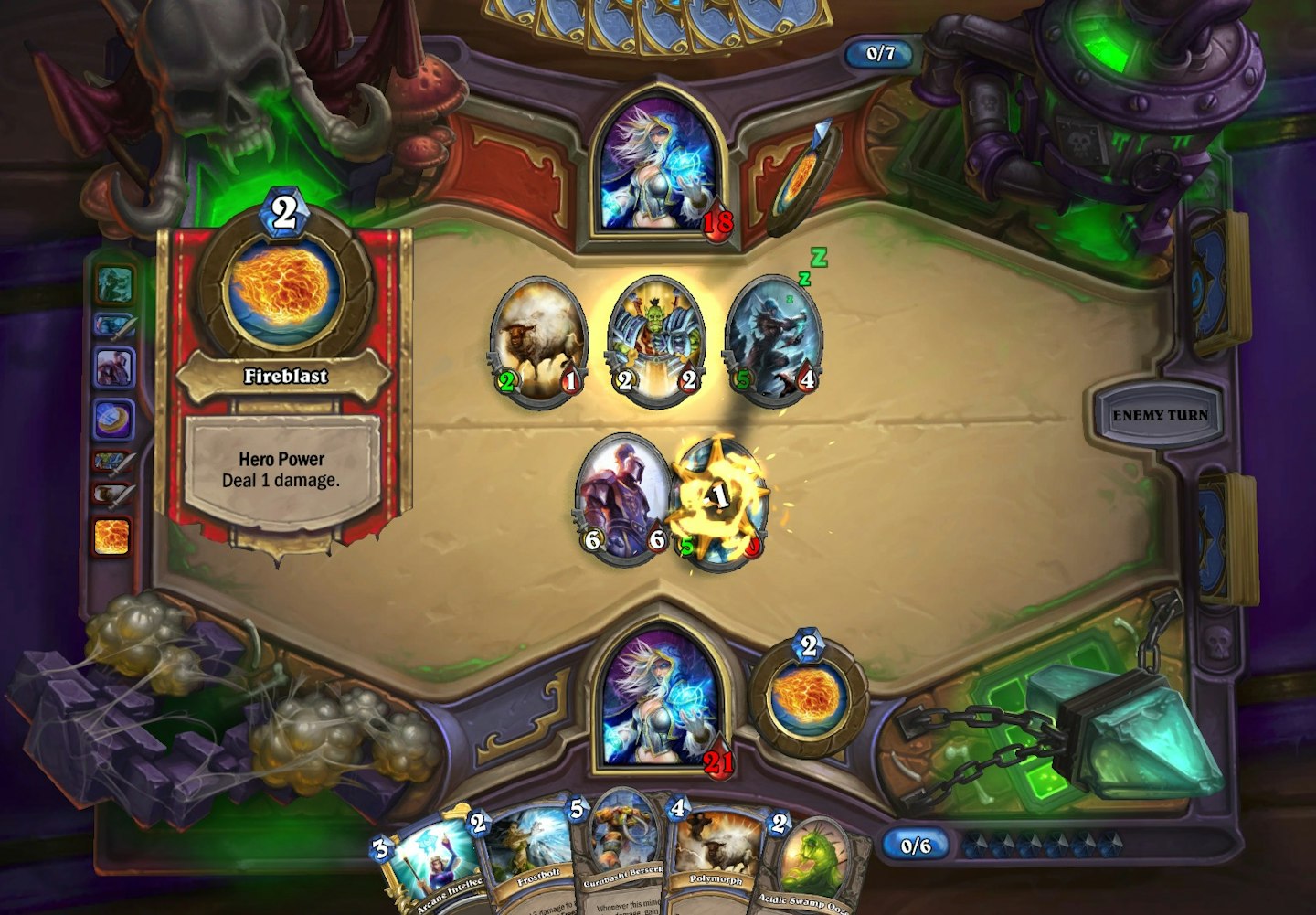 5 of 10
Hearthstone
Over the past few years, Blizzard's Hearthstone has come to dominate the collectable card battler genre - and with good reason. Easy to pick up (and near impossible to put down), it's bold, bright and highly accessible, providing near-infinite hours of fun as you construct decks and punish foes online. April's Ashes Of Outland expansion also adds the game's first new character class, the Demon Hunter, as well as a raft of new cards, a new solo adventure and all new card abilities for you to experiment with.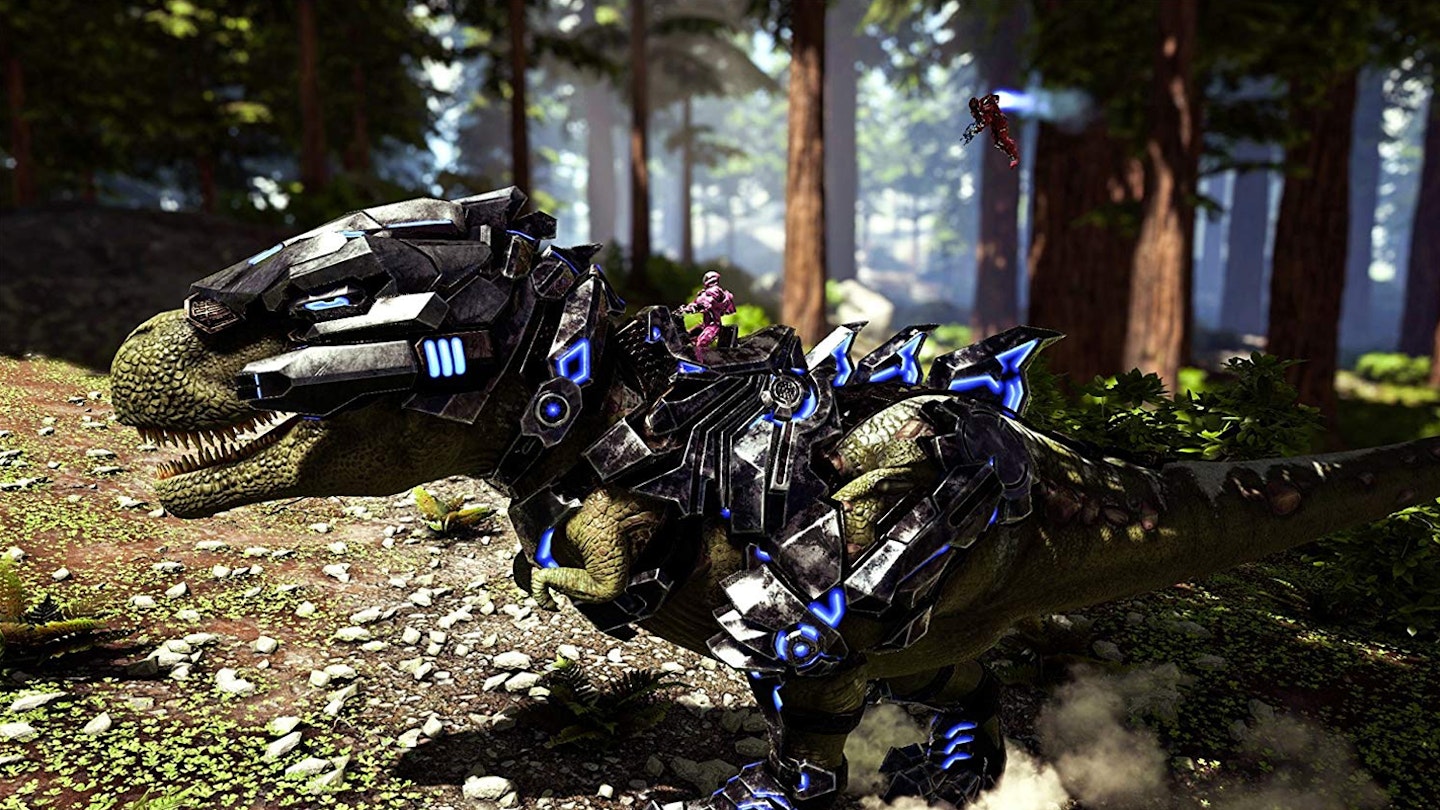 6 of 10
Ark: Survival Evolved
Platform: Multi | Survival games can be bleak, unforgiving affairs. Ark is often both of those things – but it also has dinosaurs you can tame, and that makes up for a lot. Best played with a regular group of friends, Ark allows you to stake claim to a patch of land, develop it, and fight off invaders as a growing community.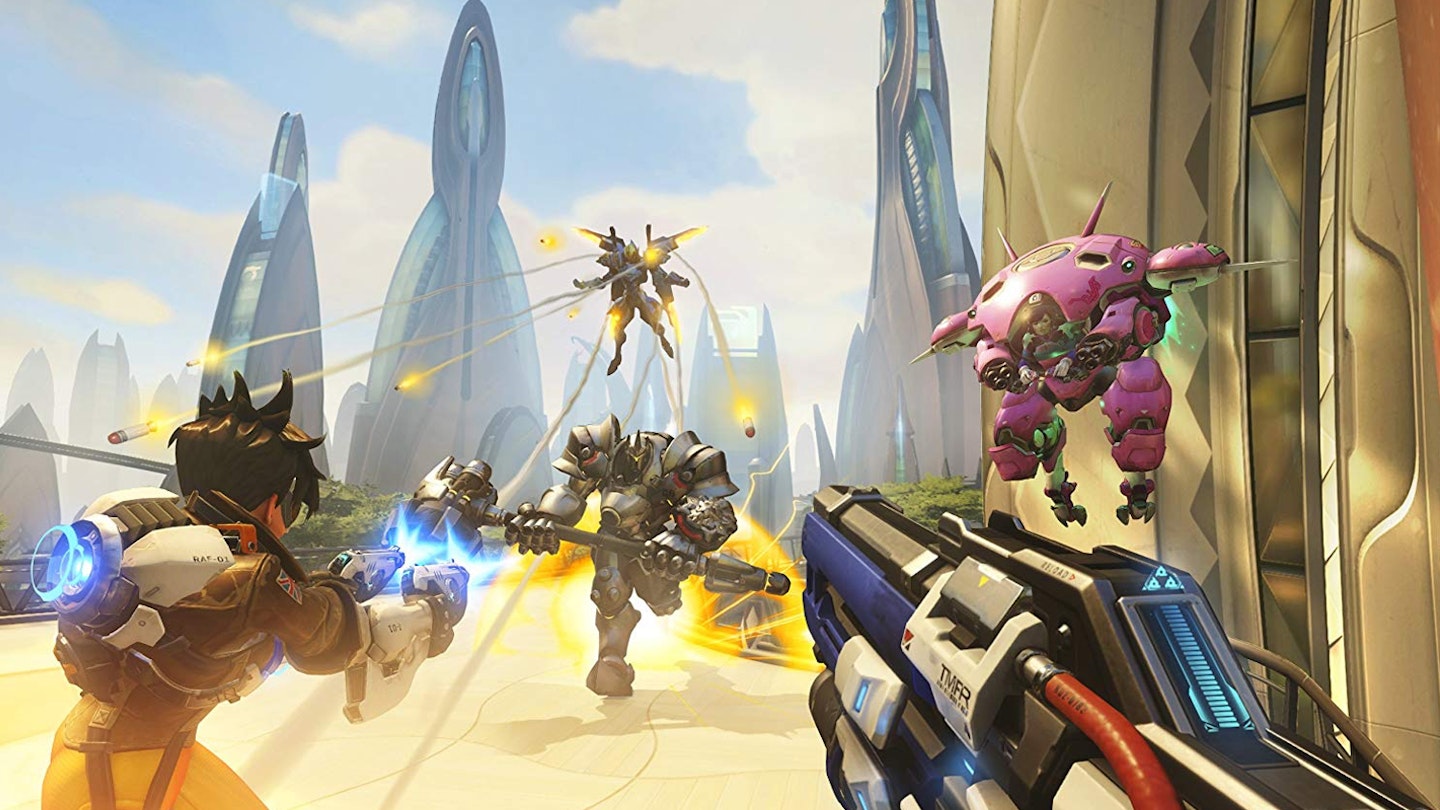 7 of 10
Overwatch
Platform: Multi | Despite some controversies, Blizzard's team-based hero shooter is still one of the best around. With an emphasis on teamwork, regular drops of new heroes to get to grips with, and game modes tailored to casual players or esports pros alike, it's a great choice for a few light-hearted matches with distant friends.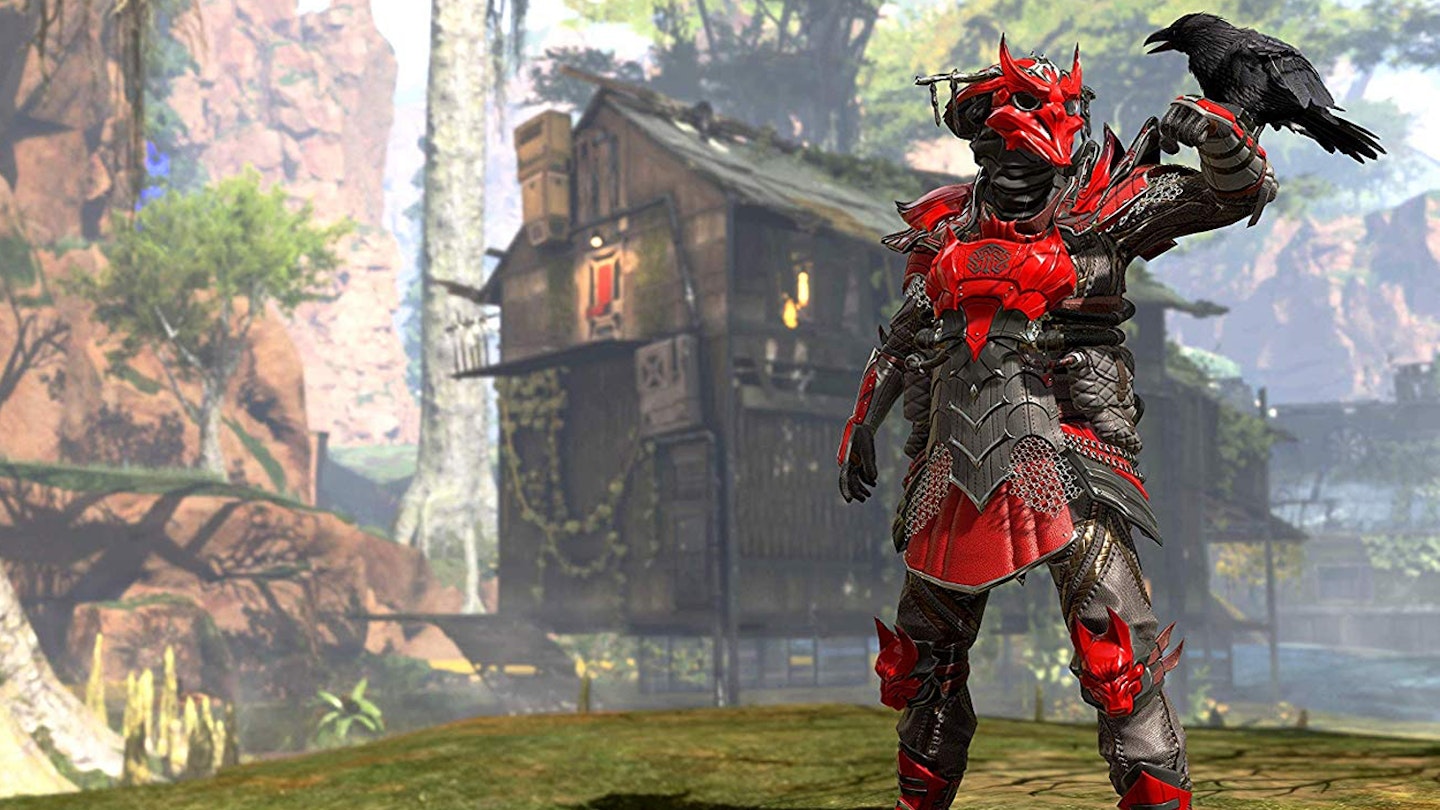 8 of 10
Apex Legends
Platform: Multi | If you fancy some battle royale with your Overwatch, Apex Legends may be more your bag. With 20 three-person teams parachuted onto an island, it's good for small groups to play together, as they scramble for weapons and resources, and aim to be last group standing. Distinct characters, each with unique abilities, helps this stand out from other battle royale titles such as PUBG or Fortnite.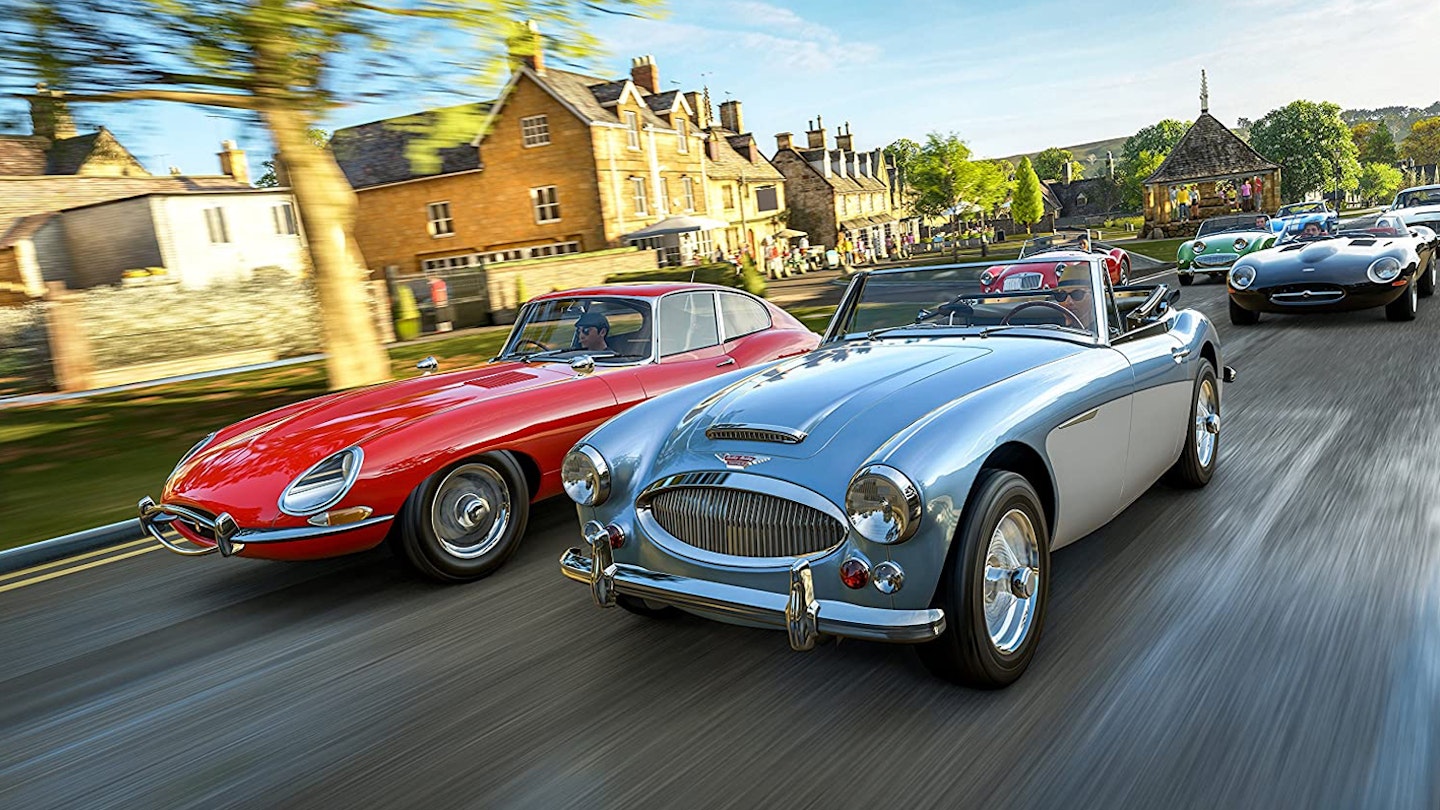 9 of 10
Forza Horizon 4
Platform: Xbox One | If you just want to chill out, very little else comes close to Forza Horizon 4. Drive some of the world's finest supercars around an idealised UK mainland and – if you want to – engage in a series of races to climb the rankings of the latest Horizon festival. Playground Games' open-world racer handles so well though that just zooming around the countryside can be a fulfilling and relaxing way to spend a few hours.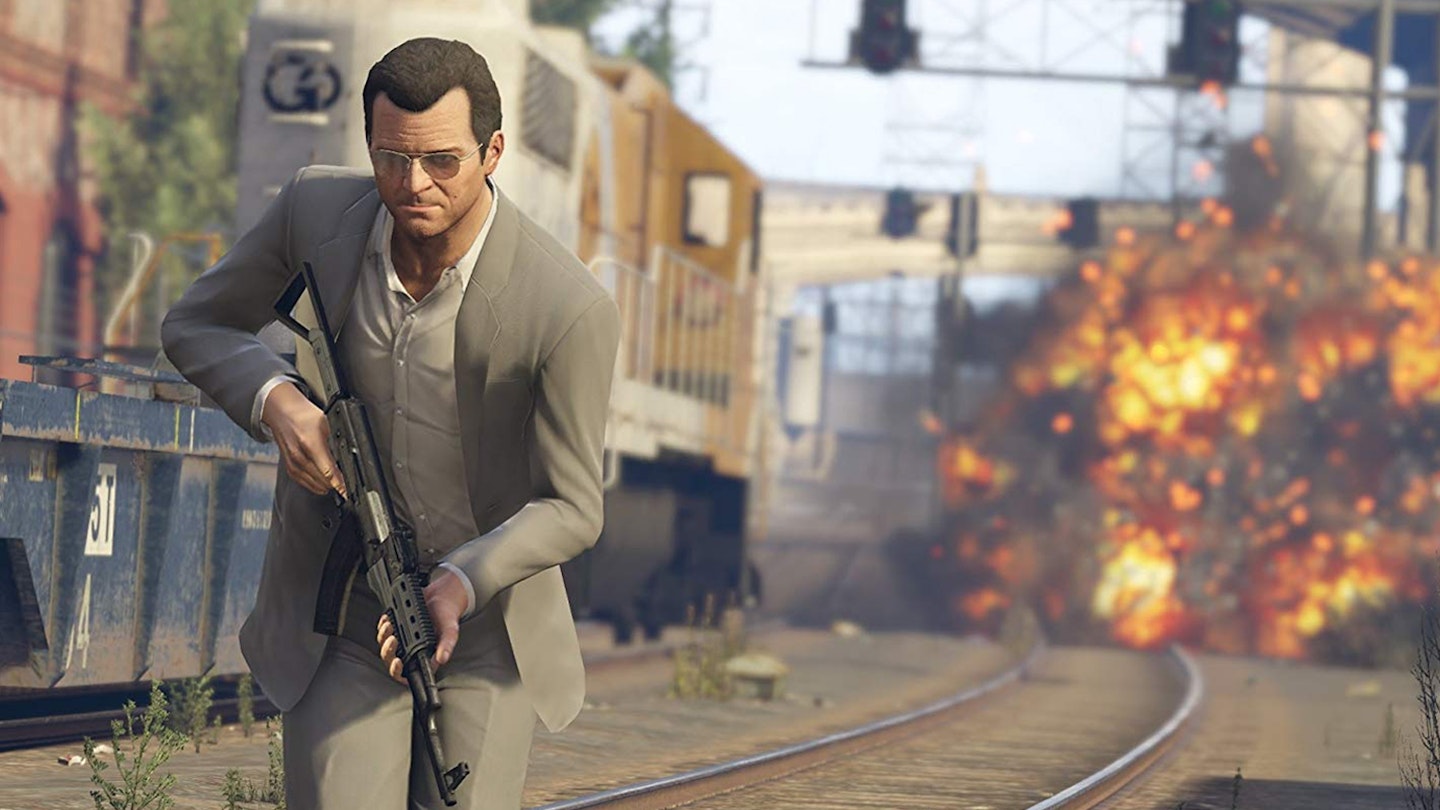 10 of 10
Grand Theft Auto V
Platform: Multi | While the single-player campaign still holds up seven years on from release, Grand Theft Auto V's real longevity has come from its online mode. Players can freely roam San Andreas and Los Santos and engage in races, deathmatches, or collaborative heists, while content is updated often enough that you'll always have something new to do.
Single player
Immerse yourself in entire worlds, whether it's distant fantasies taking you far from home, or more realistic ones for the even more outlandish fantasy of simply being able to leave the house.
Games to play in self-isolation: Single player
1 of 17
Pokémon Sword / Shield + Expansion Pass
Platform: Nintendo Switch | Game Freak's beloved catch-'em-all RPG effortlessly made the leap from handheld consoles to the Switch in a vibrant and pacey new adventure with Sword and Shield. But suppose you've already completed everything that the Galar region has to offer. In that case, it's time to delve back into the two-part DLC, including the summer expansion pack The Isle Of Armour, and the newly-released snowy add-on The Crown Tundra.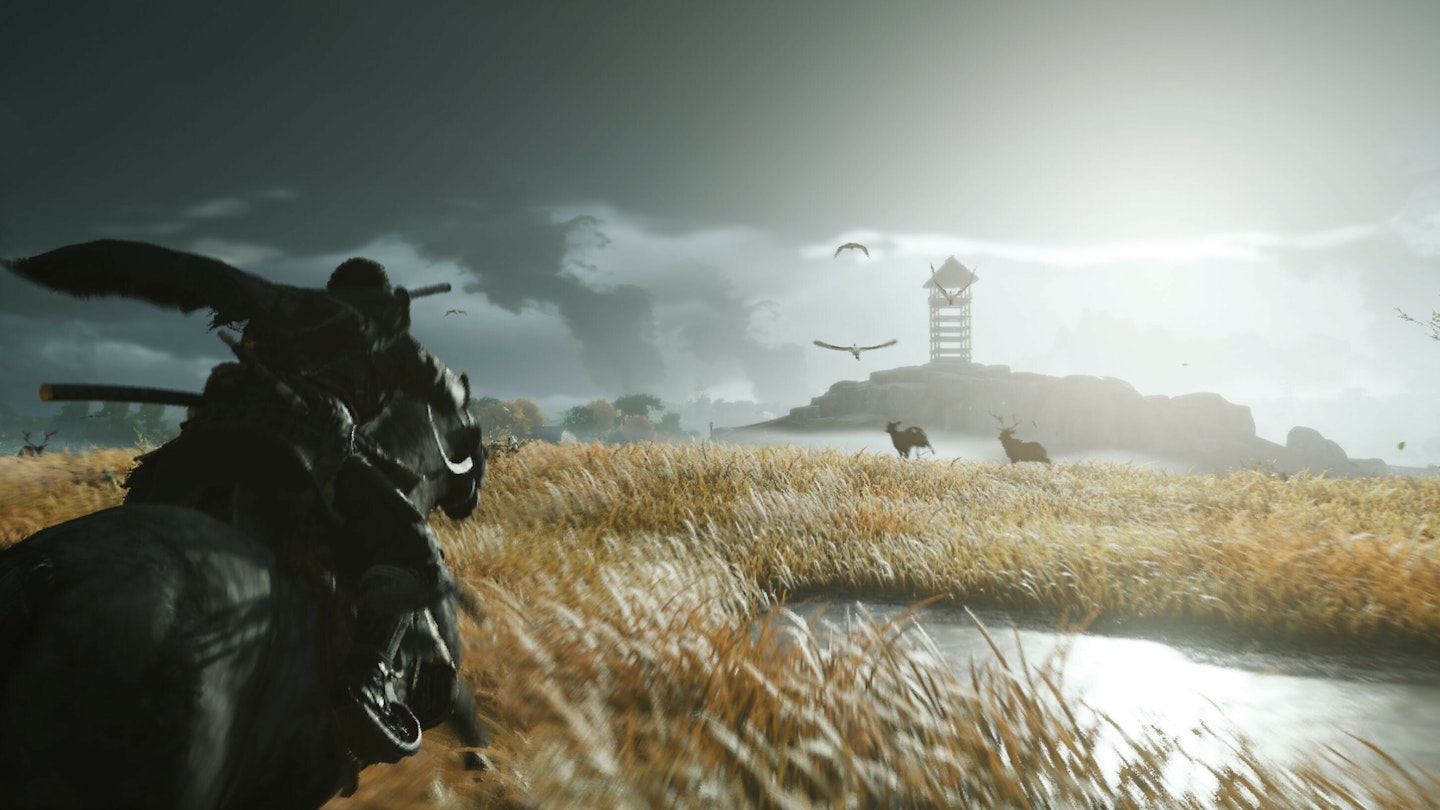 2 of 17
Ghost Of Tsushima
Platform: PS4 | If the four walls of your home feel like they're closing in on you then where better to escape than feudal Japan? Take on the mantle of samurai warrior Jin Sakai and liberate the island of Tsushima from the Mongol hordes. An epic adventure with frenetic swordplay, Tsushima also allows you to explore the tranquil (when not on fire) island at will, galloping through cherry blossoms or swimming in crystal lakes. All in all a decent alternative to watching endless Gogglebox repeats.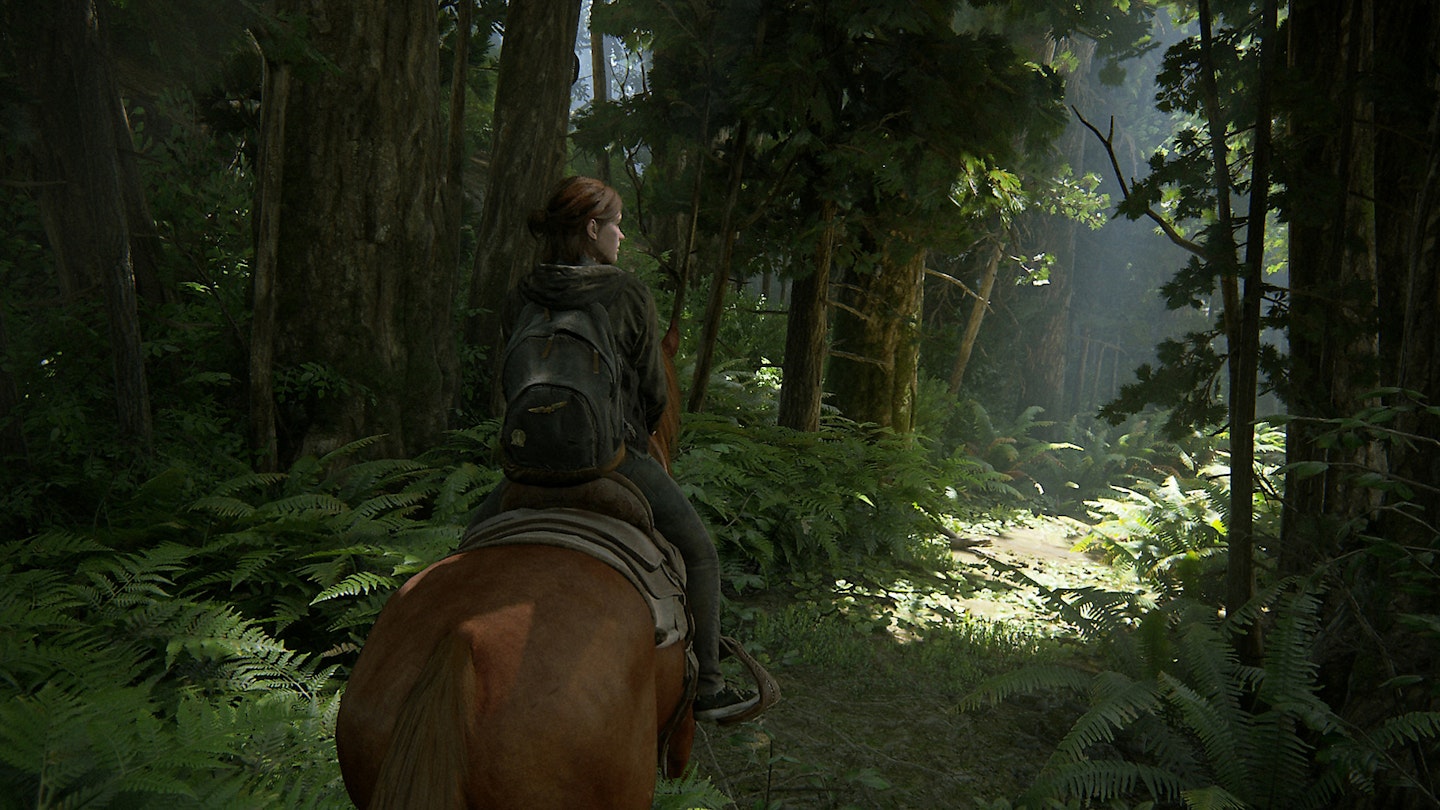 3 of 17
The Last Of Us Part II
Platform: PS4 | It may not be the feel-good game of the year but Naughty Dog's follow-up to The Last Of Us is pure, cinematic art. A dark, brutal tale of revenge and redemption this sequel takes you across the ruined husk of post-apocalyptic Seattle, leaving a bloody trail in your wake. Beautiful, heartbreaking, and with more emotional punch than a dozen lesser games, this is well worth sinking 25+ hours into.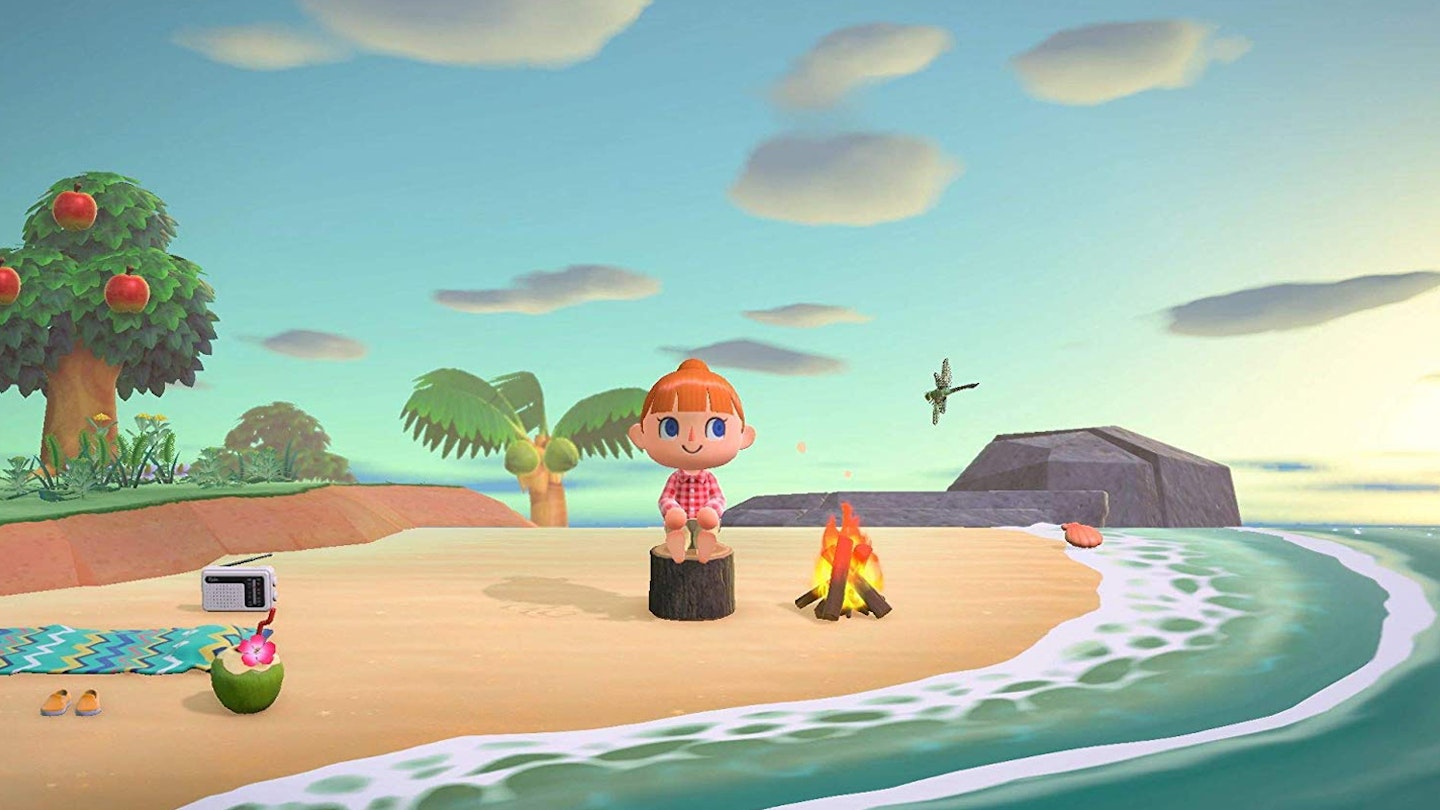 4 of 17
Animal Crossing: New Horizons
Platform: Nintendo Switch | Nintendo's latest instalment in its life sim series – where making friends with neighbours, building up your community, and catching bugs and fish are staples of a wholesome, happy life – would have been dominating players' gaming hours even before COVID-19, but it's the perfect escape for anyone currently housebound. Don't pretend the idea of escaping to your own deserted island doesn't sound appealing right now.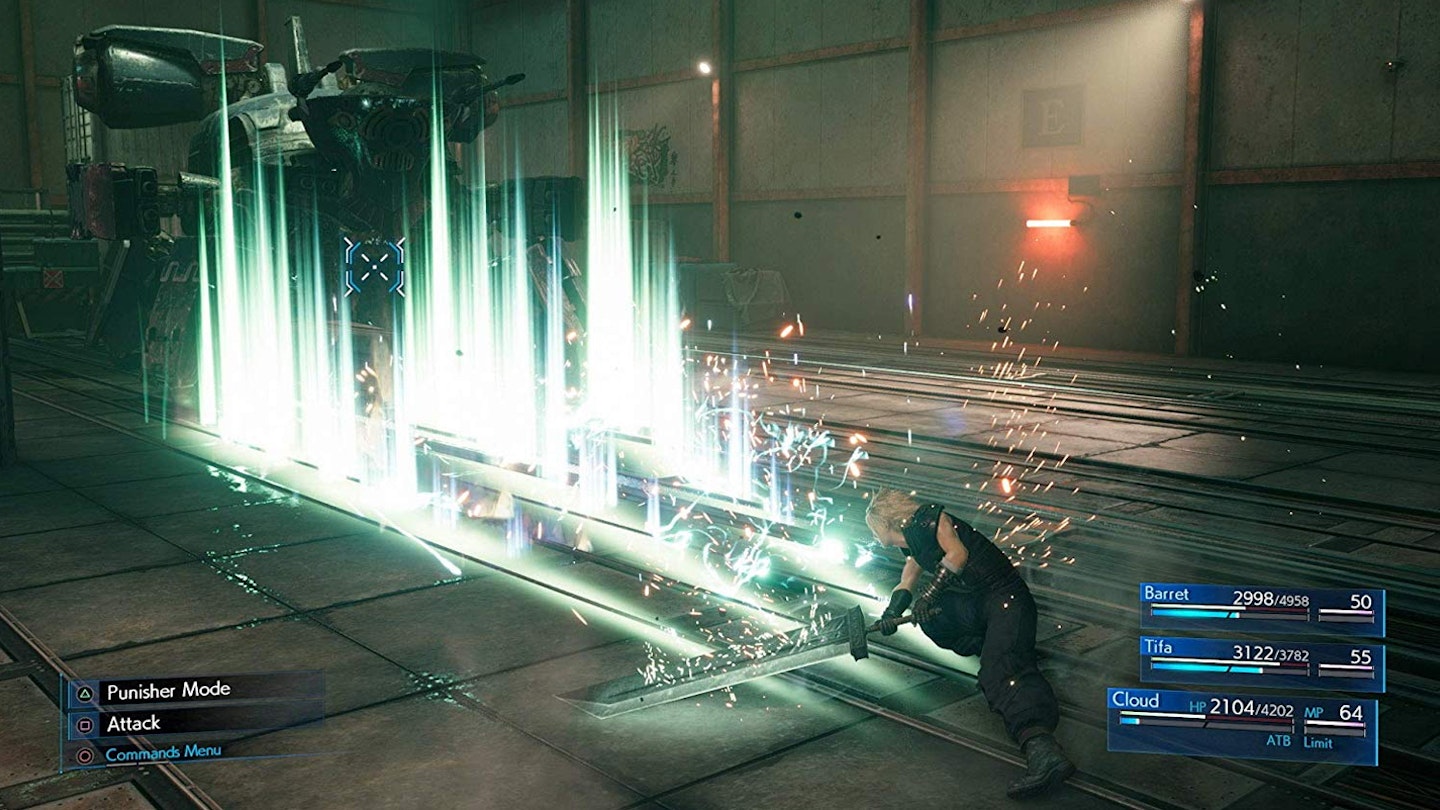 5 of 17
Final Fantasy 7 Remake
Platform: PS4 | It's not released until 10th April, but since we're likely to still be stuck indoors then, this hotly anticipated remake of the PS1 RPG classic is an easy recommendation. Expanding the early Midgar City section from the original to a full game's worth of adventures, this remake reintroduces ecowarriors Cloud, Barret, Tifa, and Aerith as they battle against the evil Shinra Corporation – and uncover a conspiracy that threatens all life on the planet. Gaming nostalgia with a 4K facelift.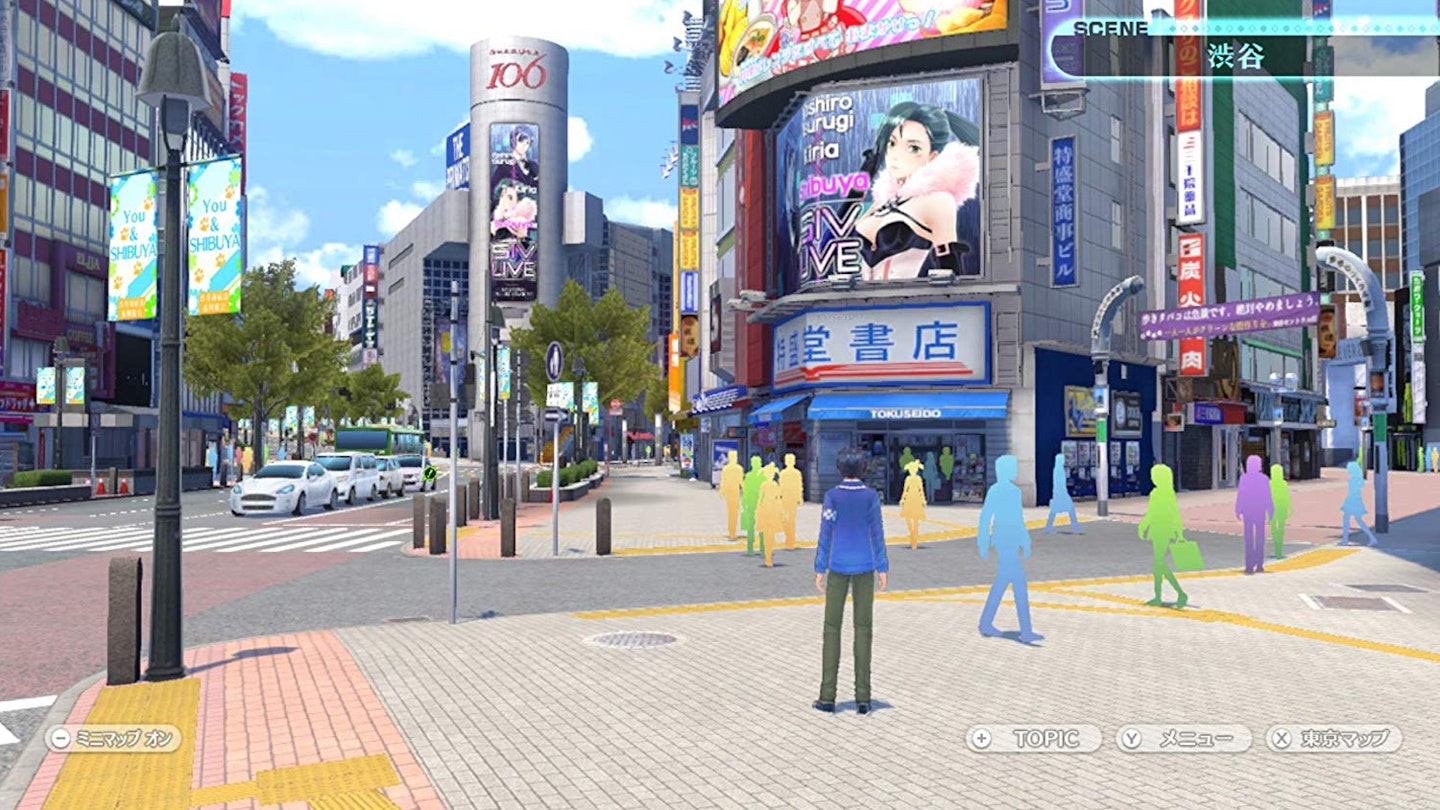 6 of 17
Tokyo Mirage Sessions
Platform: Nintendo Switch | Loosely crossing over Nintendo's Fire Emblem series with Atlus' Shin Megami Tensei, this colourful J-Pop-fuelled RPG is like comfort food. With great characters, a fantastic approach to turn-based battles, and an absorbing story, it's good for 80-odd hours of entertainment, while taking you on a mini-tour of Tokyo's bustling neighbourhoods.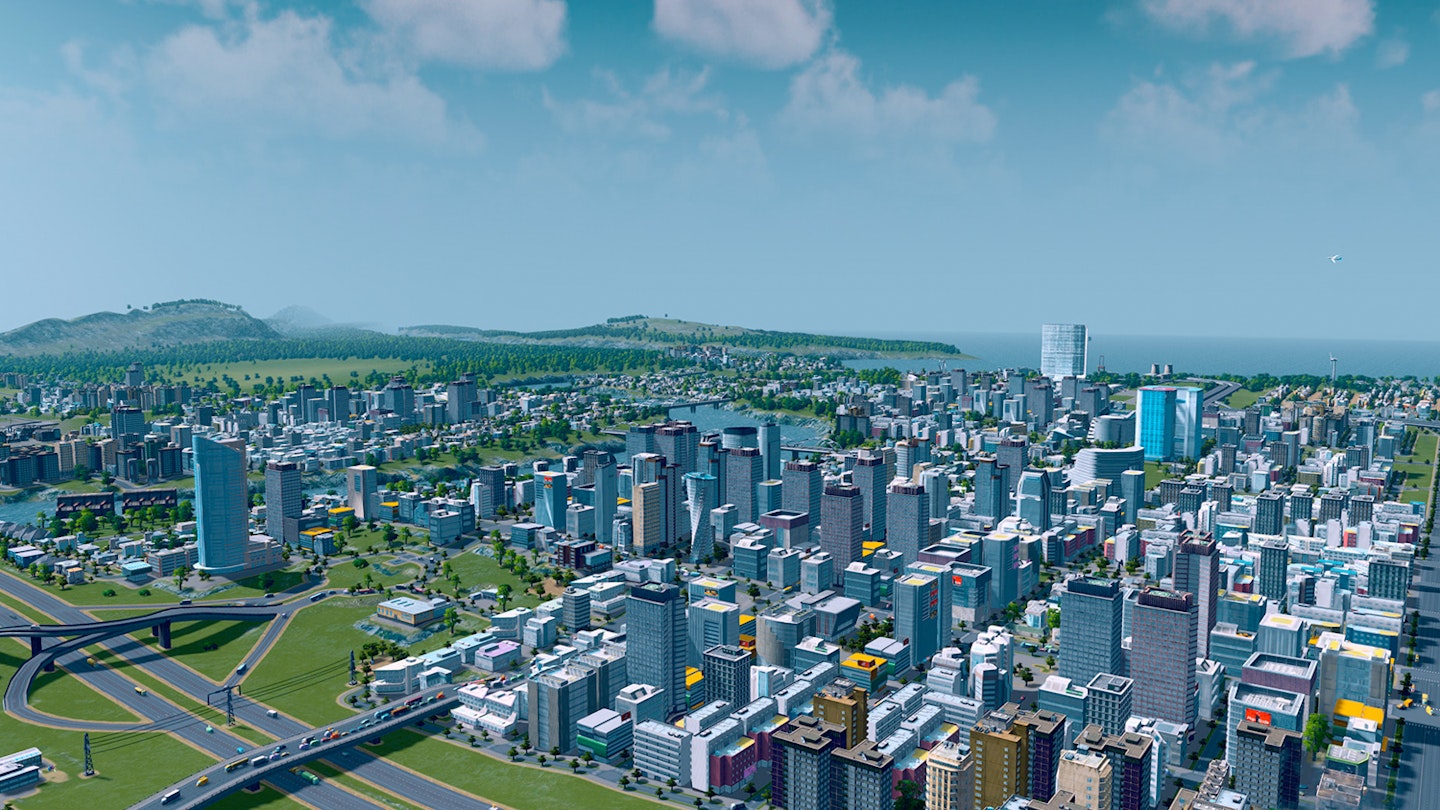 7 of 17
Cities Skylines
Platform: PC | One of the best city builders ever coded – a brilliant and immersive experience for the budding town planner or aspiring mad god alike. It also lets you build a city with functioning healthcare and public transport, where people can move around without social distancing if that helps scratch an itch.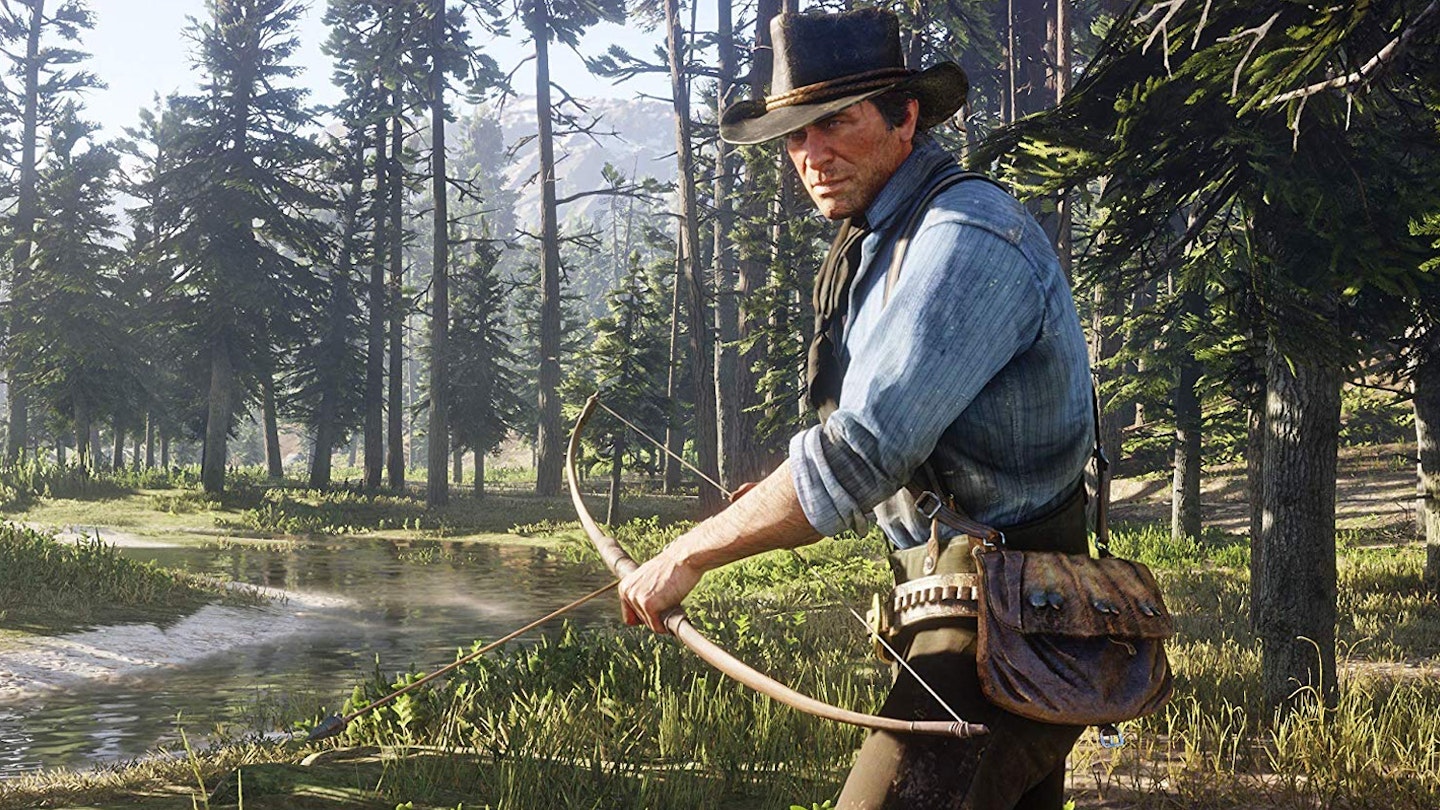 8 of 17
Red Dead Redemption 2
Platform: Multi | Rockstar's gunslinging cowboy opus offers exactly what people need right now – the ability to go outside and explore vast, open spaces. A lengthy story, innumerable side quests, and even an online mode if you want more social options takes place in one of the most stunning worlds of the current gaming generation. It's a must-play.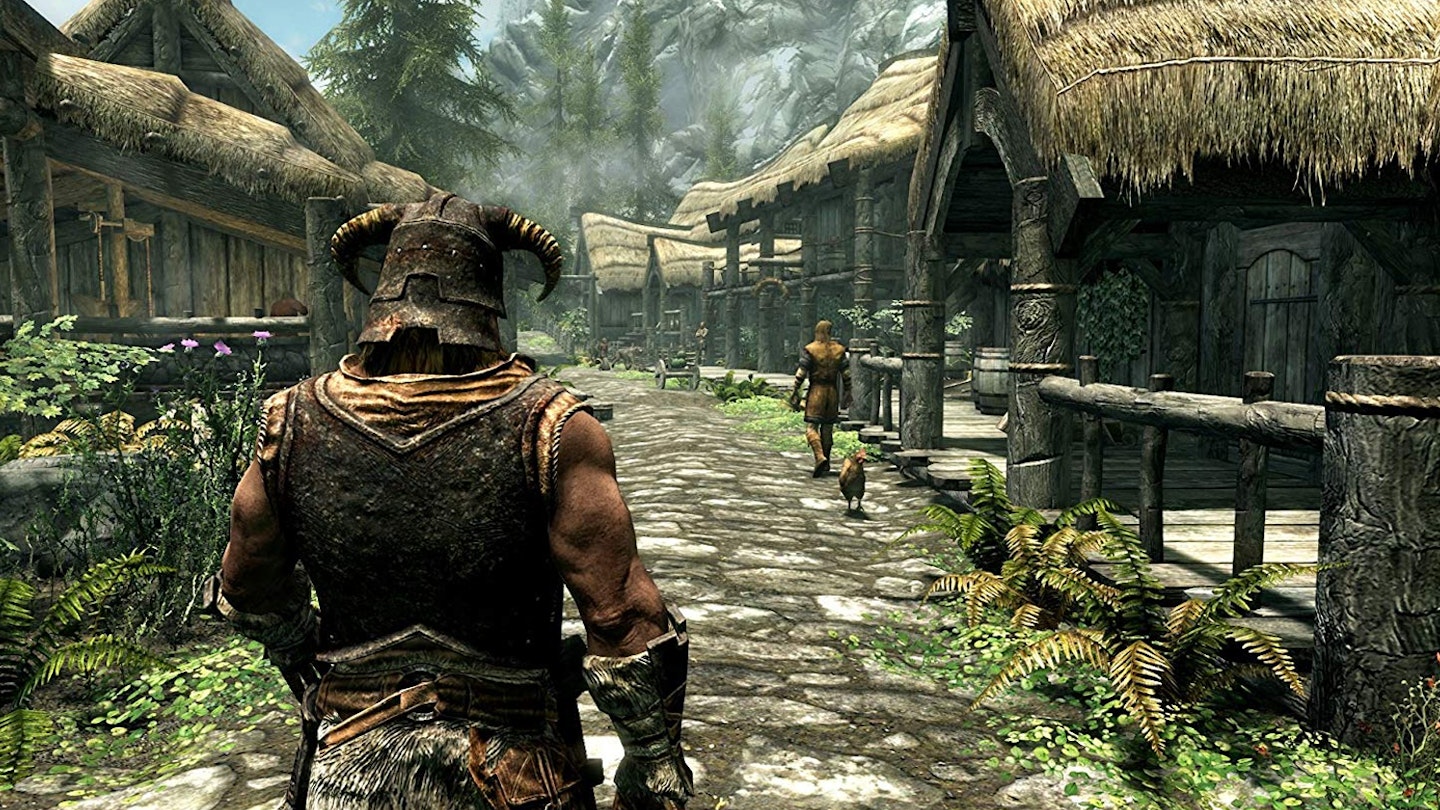 9 of 17
The Elder Scrolls V: Skyrim
Platform: Multi | Yes, it's nearly a decade old and it's been released on just about every platform short of a Nokia 3310, but Bethesda's fantasy world remains a high mark of escapism. Allowing true role-playing as you navigate its weaving story and complex politics, and boasting still-impressive visuals, this classic deserves a revisit while you have time.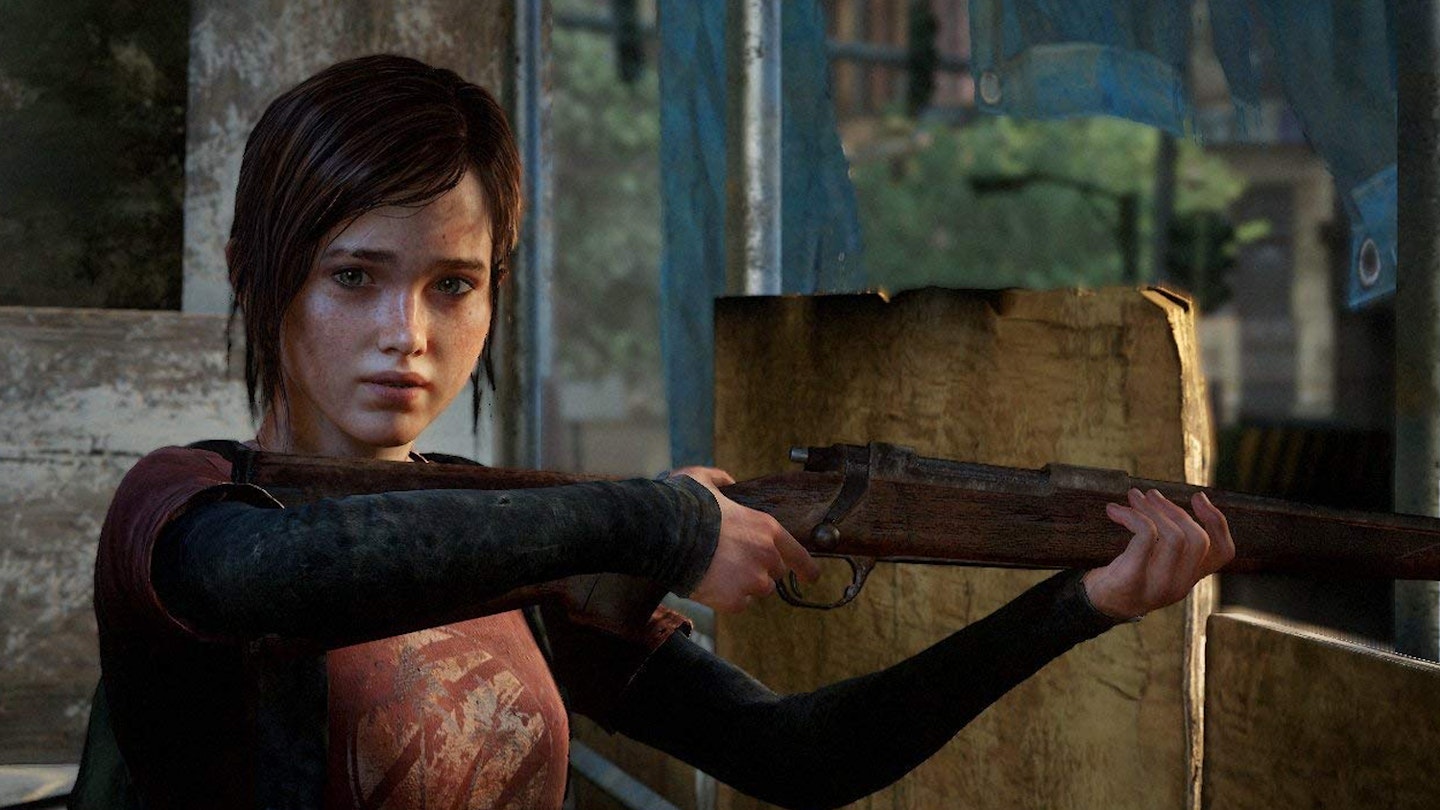 10 of 17
The Last Of Us: Remastered
Platform: PS4 | Yes, fighting your way through dangerously infected individuals in the remnants of society hits a bit too close to home, but Naughty Dog's survival adventure is still a treasure. Protagonist Joel and his young charge Ellie's journey across a fallen America offers a brilliantly realised tale of human connection in trying times, with tight gameplay, eerily beautiful visuals, and fantastic acting. If nothing else, it'll prepare you for the sequel, out in May.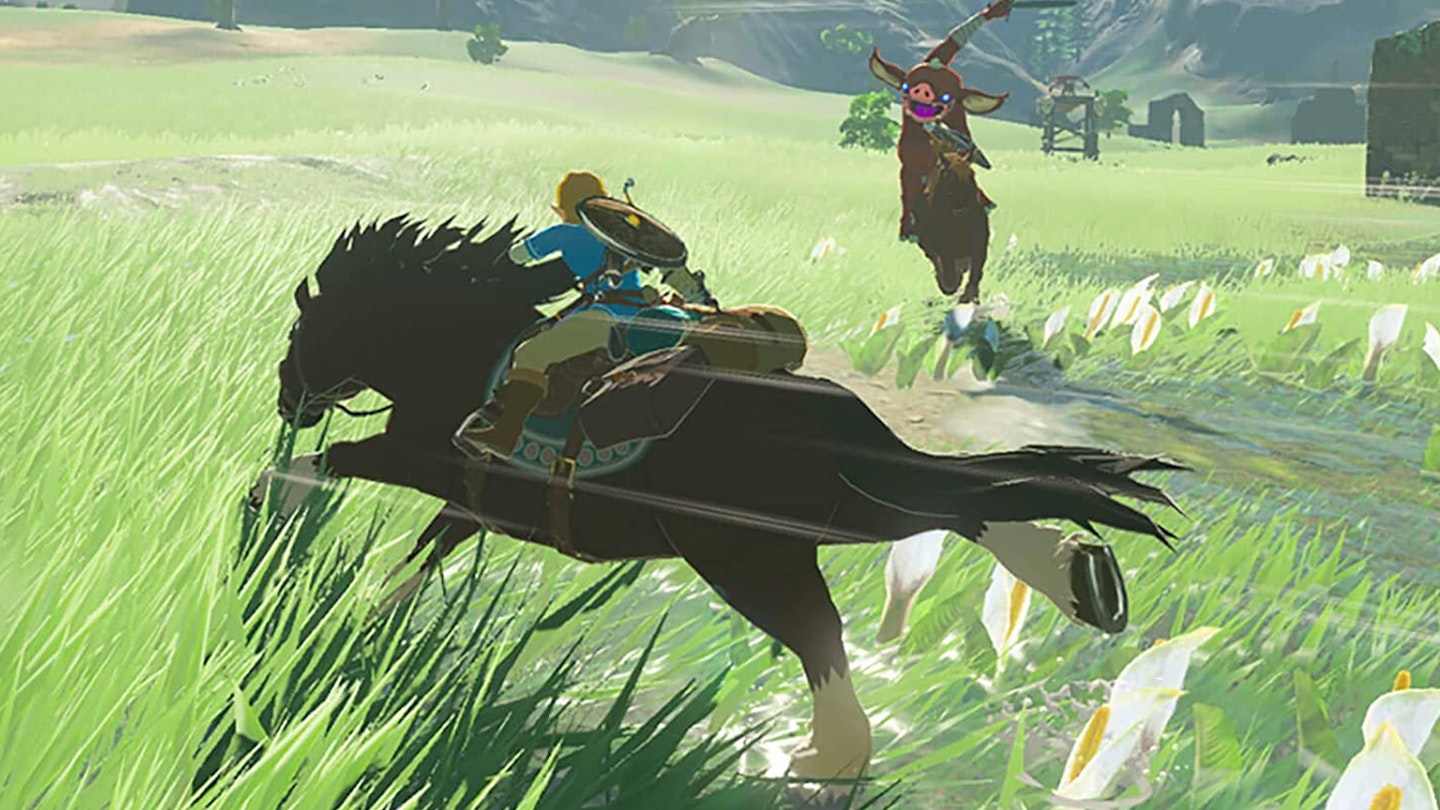 11 of 17
The Legend Of Zelda: Breath Of The Wild
Platform: Nintendo Switch | Unseating Ocarina of Time as the best Zelda – no, that's not up for debate – this outright masterpiece reinvented Nintendo's adventure RPG series for a new generation. Switching to an open-world experience massively refreshed the series, tempting players to explore further and further afield to rescue Hyrule once more. Players are still discovering new secrets hidden in the game to this day, so it's definitely still worth the time.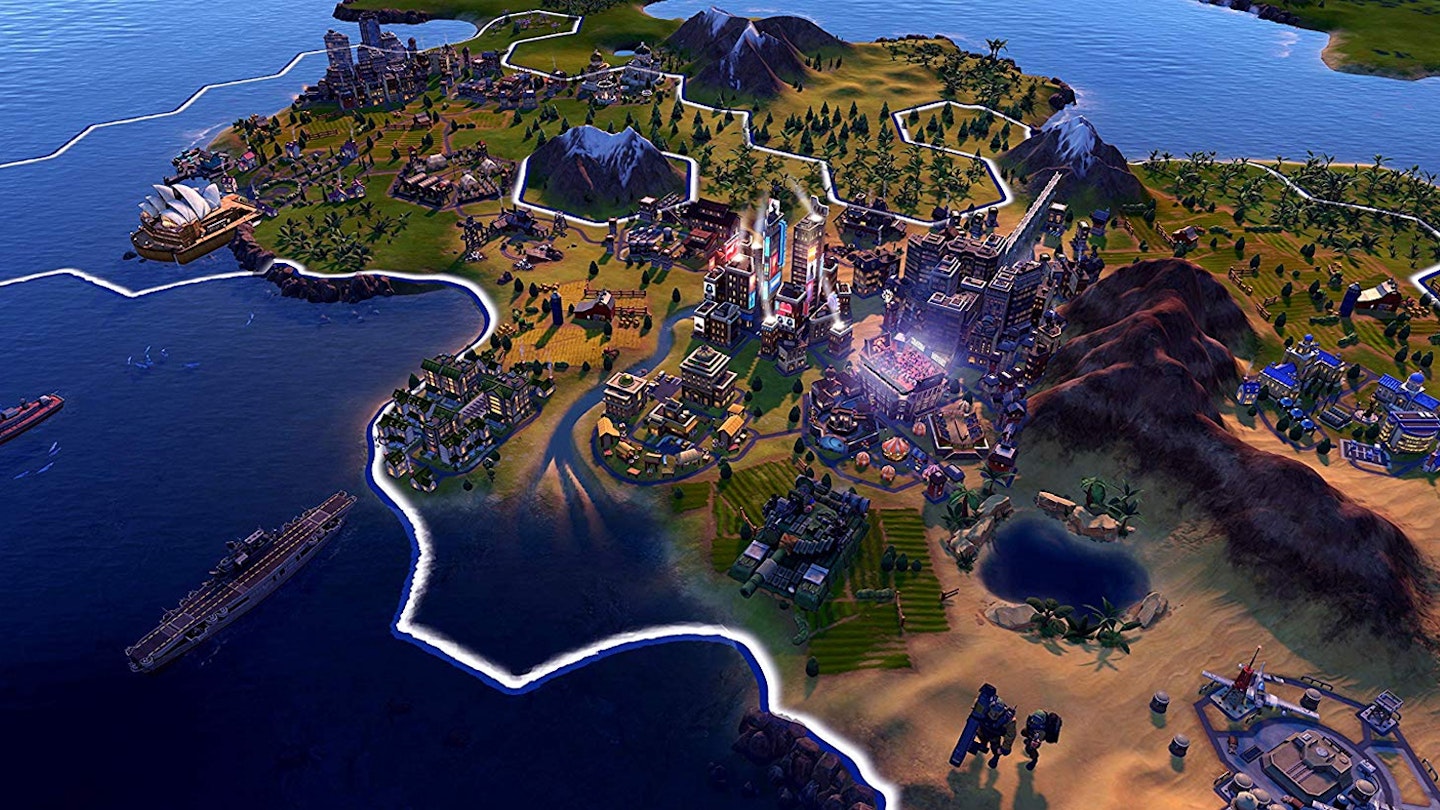 12 of 17
Civilisation VI
Platform: Multi | If you fancy something more all-encompassing than Cities: Skylines, the latest entry in Sid Meier's iconic god sim remains the go-to choice. Build entire cultures from scratch, and then take over the world. Recent updates added a multiplayer mode too, with some alarmingly timely post-apocalyptic overtones. It's also available on almost every platform imaginable, including PC, Mac, Xbox One, PS4, Switch, and iOS.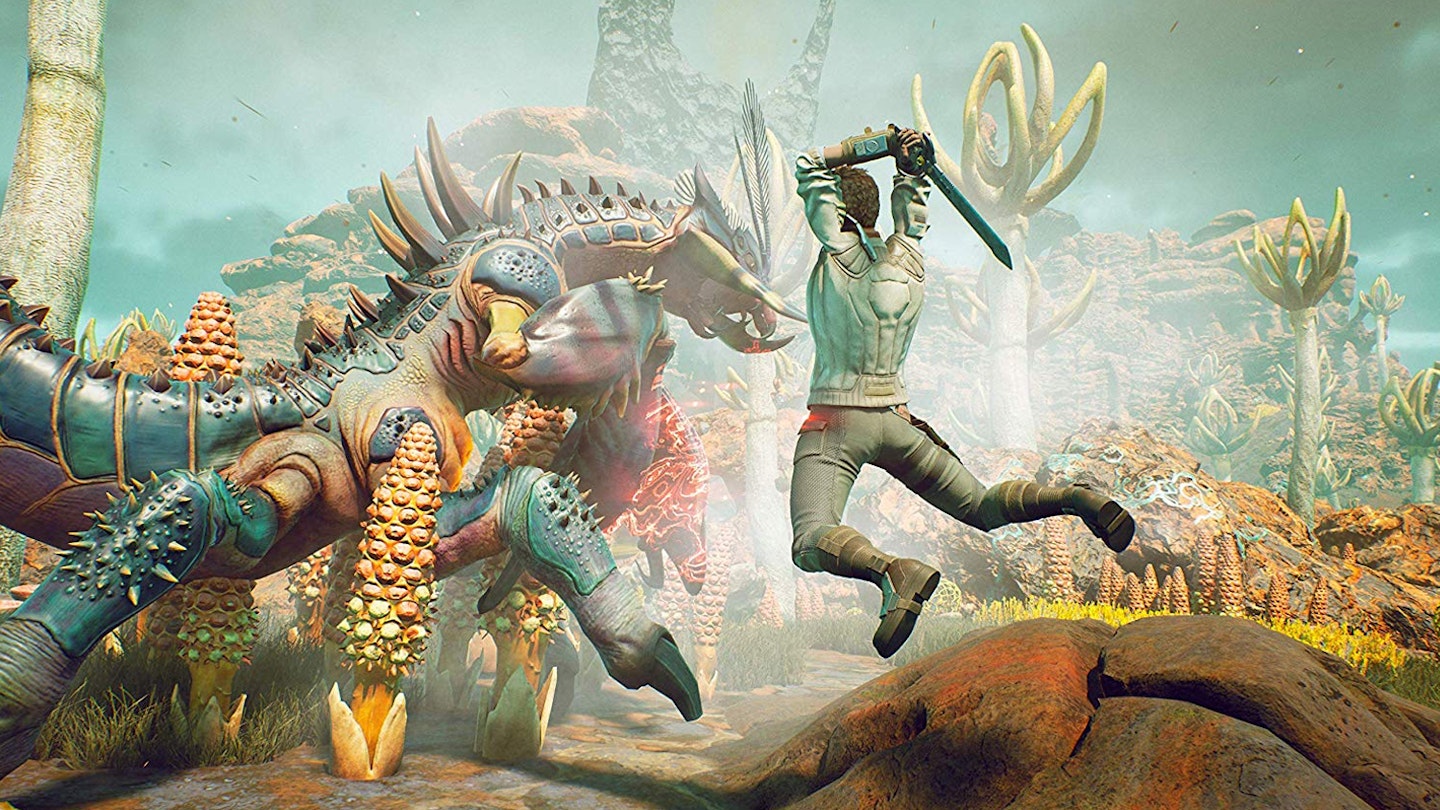 13 of 17
The Outer Worlds
Platform: Multi | One world not enough to keep your attention? Have a whole solar system. Set centuries in the future, you awaken from cryo-sleep in a frontier system – and what happens next is up to you. Recruit allies, go it alone, build out your character as a hulking shooter or gentle giant – it's all up to you. Developer Obsidian out-Fallout-ed Bethesda with Fallout: New Vegas, and then with The Outer Worlds showed it could craft a phenomenal RPG on its own terms.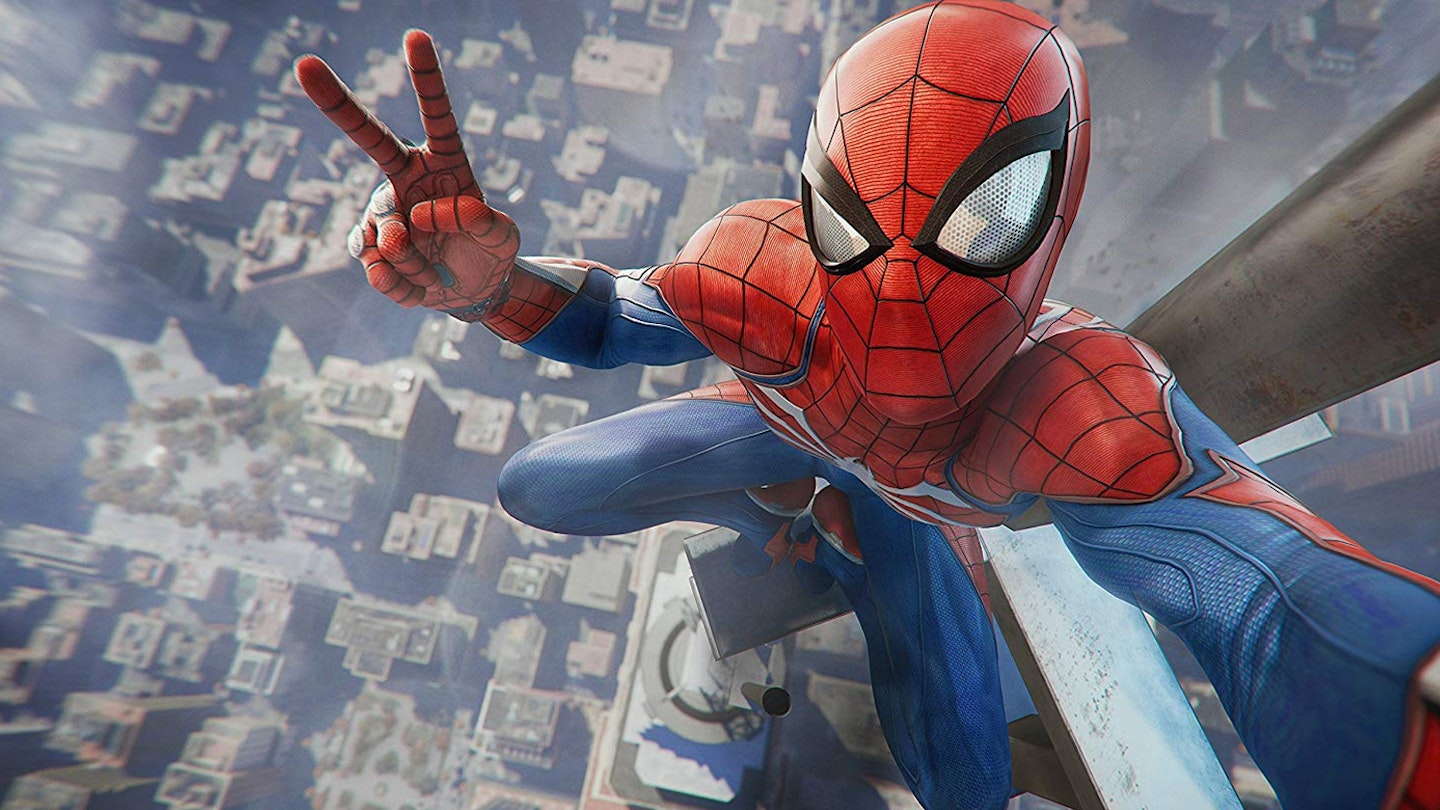 14 of 17
Spider-Man
Platform: PS4 | If you want to recreate a sense of freedom, web-swinging around a startlingly realistic New York City – with a few unique Marvel additions, such as Avengers Tower – will do the trick. Insomniac's superhero epic is a love letter to the character, with tonnes of unlockable Spider-suits nodding to comic book esoterica, Easter eggs dotted about the map, and a story that, for once, doesn't try to cash in on the movies.
15 of 17
The Witcher III: Wild Hunt
Platform: Multi | Once you've finished binging the Netflix adaptation, return to The Witcher in game form. For anyone new to the series, the persistent moral greyness of the world glimpsed in the TV show is encapsulated in seemingly endless side quests that rarely offer pat good-or-evil choices, while returning players will doubtlessly still find something new to discover in Geralt of Rivia's immense world.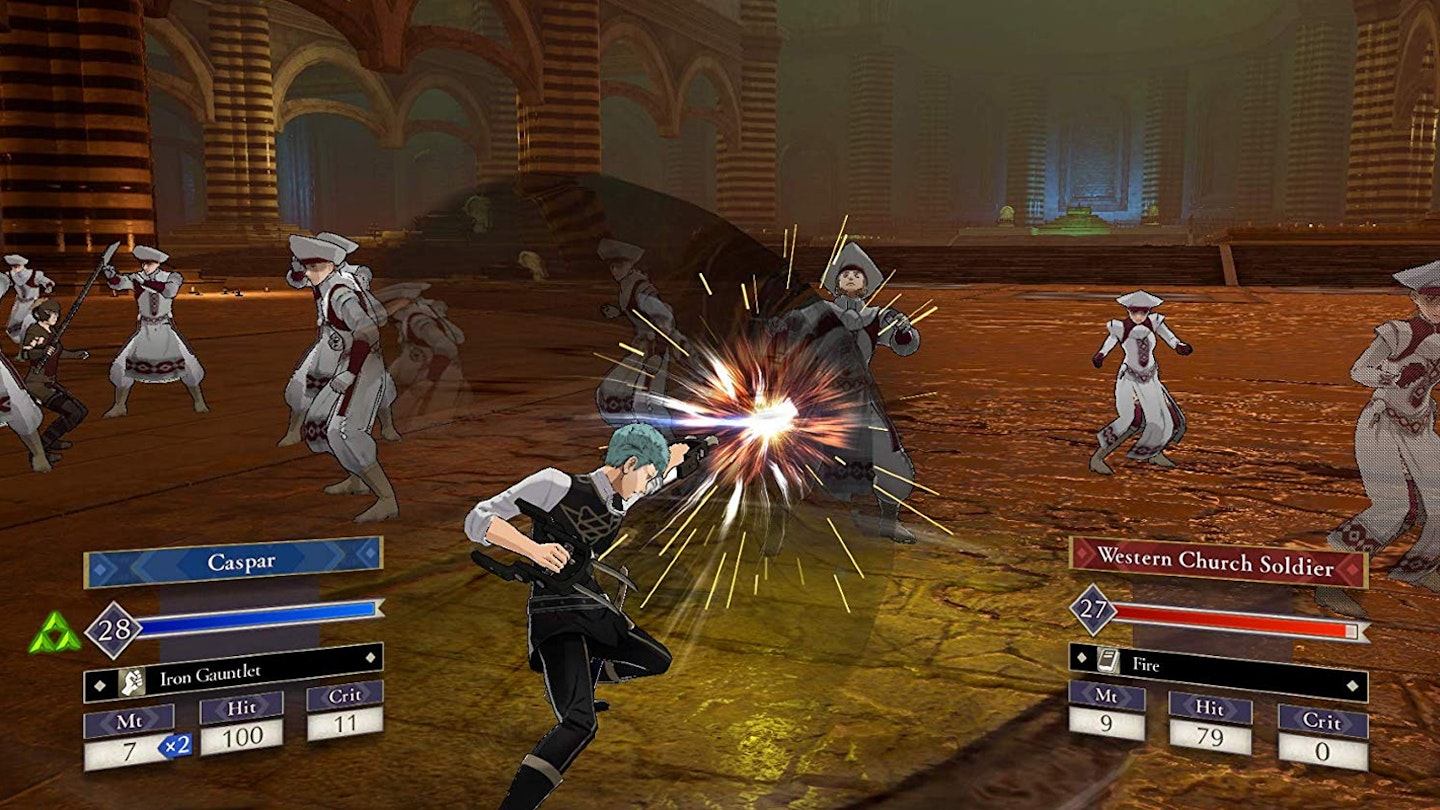 16 of 17
Fire Emblem: Three Houses
Platform: Nintendo Switch | If COVID-19 isolation has interrupted your studies, Nintendo's fantasy turn-based strategy series has your back in its latest entry. As an instructor at an elite military academy, you'll guide one of three Hogwarts-style houses through their classes, before international intrigue and political scheming sees students take to the battlefield for real. With a touch more character relationship management than past games, actual classes you'll need to teach to improve fighters' skills, and blending in new combat mechanics, it's a worthy distraction from your studies.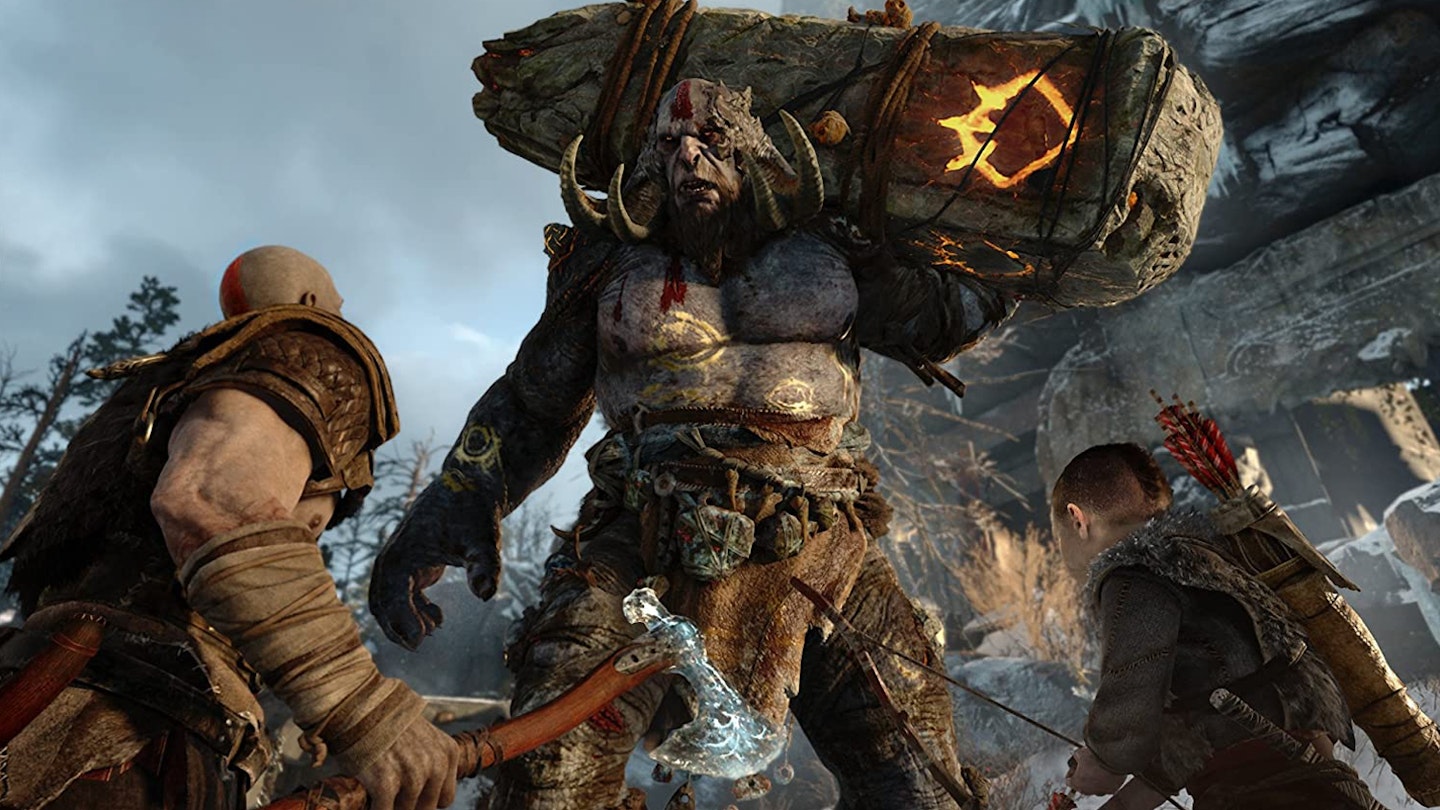 17 of 17
God Of War
Platform: PS4 | After killing the gods, Kratos faces his toughest challenge yet – fatherhood. Guiding his son Atreus through a Nordic winterland, and accordingly swapping the Greek pantheon for the Norse gods, Kratos' latest journey is a surprisingly emotional one. It's also breathtakingly 'shot' – the entire game is done as an over-the-shoulder one-shot, something no other game has done. For returning fans, it's no less violent though, delivering satisfyingly visceral and often gory combat. Maybe one to play after putting your own kids to bed.