The exploration of the Marvel Universe's underbelly that began with Netflix's Daredevil, continues with that streaming service's Jessica Jones, executive produced and run by Twilight-scribe Melissa Rosenberg. And things are even worse than we first imagined. Eschewing the popcorn entertainment approach taken with most of the films (Captain America: The Winter Soldier notwithstanding), this is an up close look at the dark side of superheroics; of the emotional toll taken on the psyche when it seems every victory is wrapped in a personal defeat. And it's difficult to imagine anyone able to embody that more than Krysten Ritter manages in the title role. She offers an impressive balancing act between vulnerability and a put-on bravado designed to fool the world – including herself.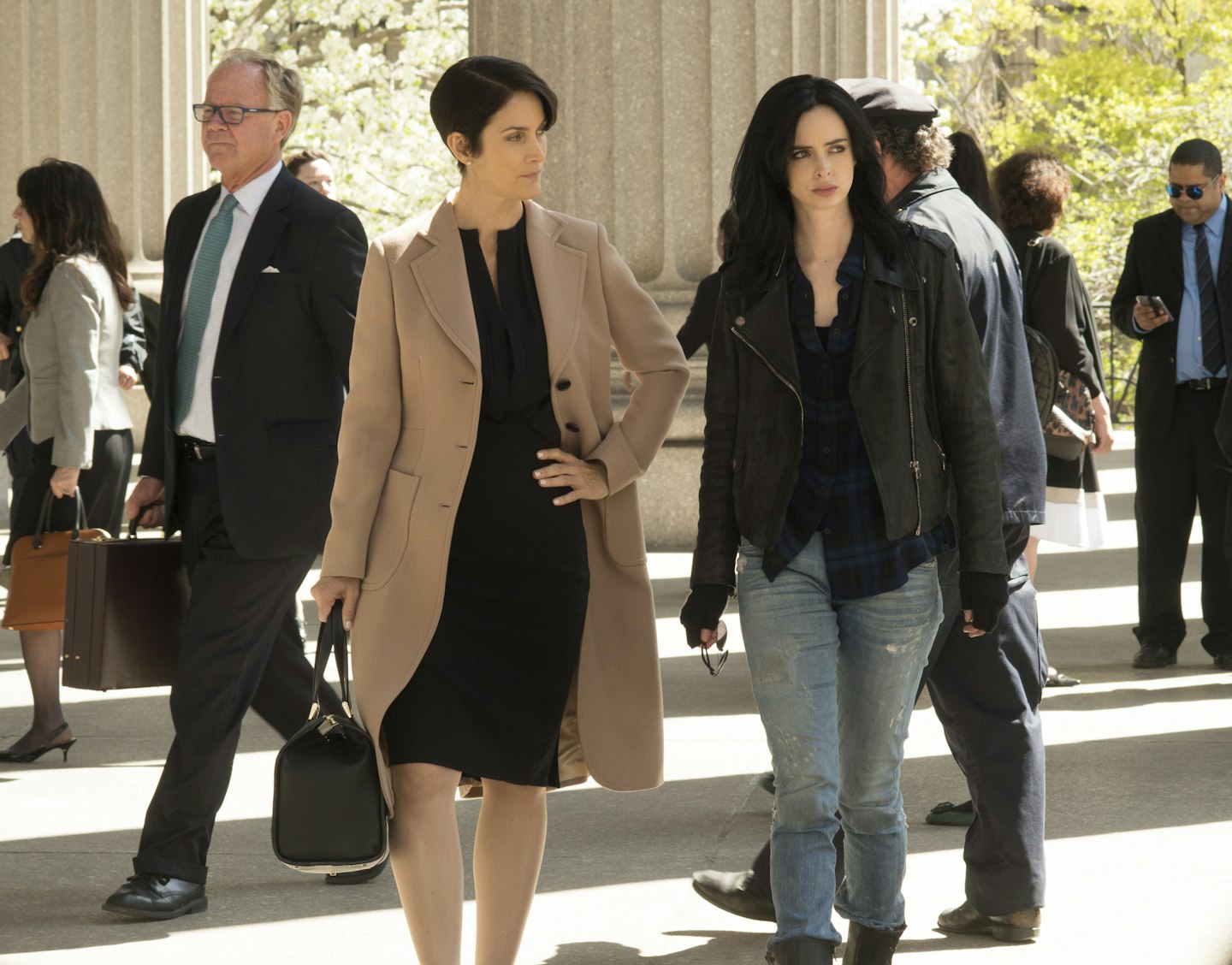 In almost every mention of the Jessica Jones character, the term PTSD is thrown around and while that has frequently come to be a clichéd means of giving a character an edge or dark undercurrent, in this case it's about as real as it gets. And that's due primarily to the continuing existence of her personal bogeyman - the one who provided that traumatic stress in the first place - David Tennant's deliciously chilling Kilgrave. If Star Trek's Trelene and Star Wars' Kylo Ren had a lovechild, it would be Kilgrave: a man genetically altered in such a way that his every command leaves those around him with no choice but to obey, no matter how grisly the results. And the beauty of Tennant's performance is that he accompanies his evil with a twisted sense of innocence, such as in the moments when, on Jessica's urging, he considers using his powers for good – though he has absolutely no idea how, and is little more than curious at the notion of doing so.
Admittedly slow to get started, once the conflict - and subsequent interactions - between Jessica and Kilgrave kick in, things simply don't let up, right down to the tense conclusion of this 13-episode arc. Beyond the performances of Ritter and Tennant, Jessica Jones is aided by strong supporting players, among them Carrie-Anne Moss as the attorney with a heart of stone and Mike Colter as Marvel's Luke Cage, a love interest turned semi-reluctant adversary and subject of the next Netflix series set in this universe, set to debut later this year.