Streaming on: Apple TV+
Episodes viewed: 8 of 8
In 2020, writer Scott Z. Burns was lauded as a modern-day Nostradamus for his screenwriting work on the 2011 Steven Soderbergh film Contagion, which seemed to uncannily predict every element of the Covid-19 pandemic, right down to the conspiracy nutters and the infected bat. Burns looks into his crystal ball again for this series about climate change, which ponders how we, as a species, will respond to a warming planet.
In a sense, Extrapolations brings the 'hyperlink cinema' of Contagion (multiple characters, multiple countries, one unifying theme) to the small screen. There are recurring roles, most notably Kit Harington's supposedly-benevolent Silicon (Thames) Valley billionaire arsehole, but this is essentially an anthology. Almost by definition, then, it's a mixed bag.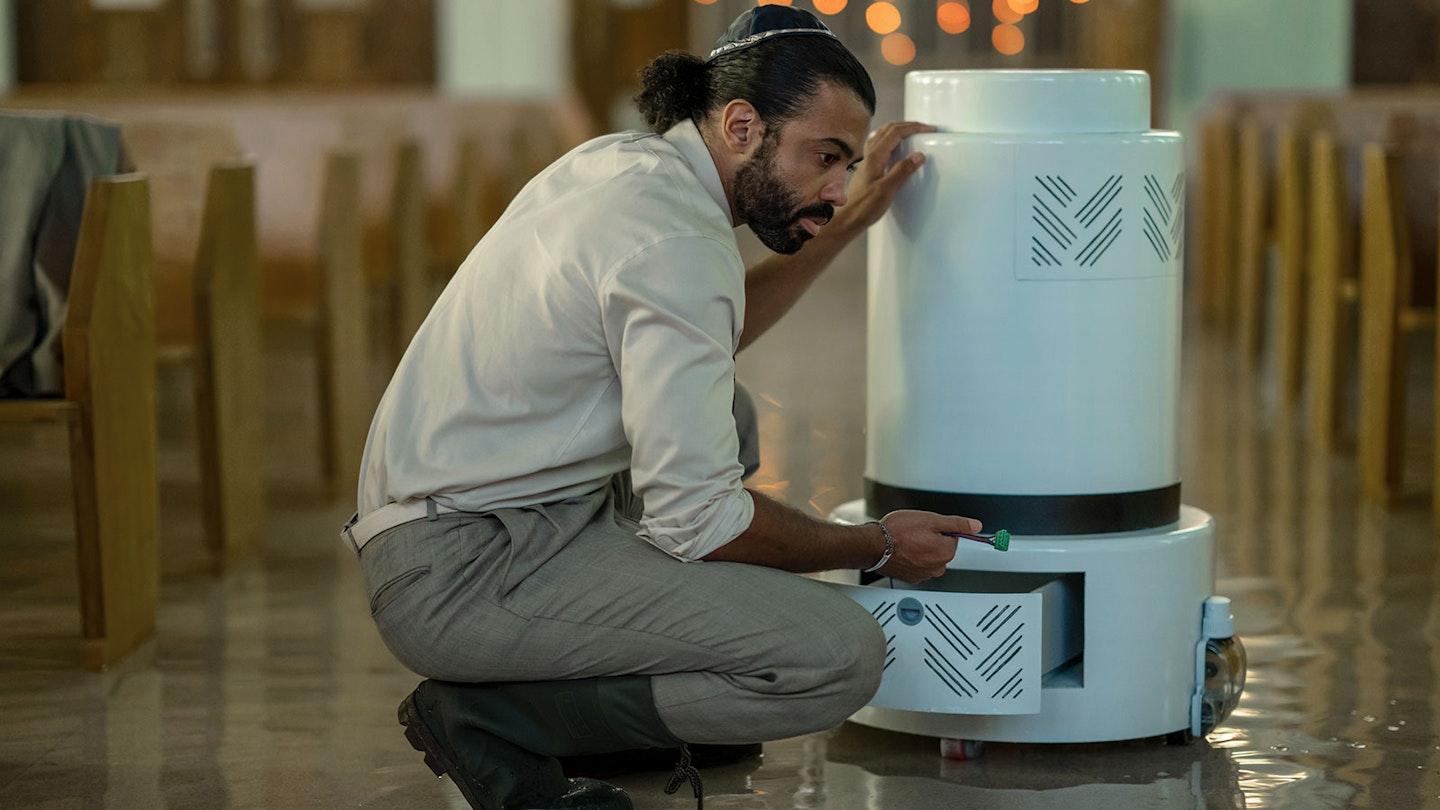 At its weakest ebbs, the show pummels you with too much plot, and too much preaching to the choir. The convoluted pilot episode — which drowns itself in fictional headlines, straining for exposition — opens, pointedly, with a shot of the globe, before an eco-activist literally lectures about rising global temperatures. There is a lot of this: dialogue like, "It's up to us", "The problem is us", "It will only change if we stop expecting the ones who come after us to fix it". Most right-minded people would now agree with all of these sentiments — that climate change is the primary existential threat of our age — but it is dramatically inelegant to have characters talk to each other like they're giving a speech at a rally. If anything, it feels counter-productive to the well-meaning aims.
It is certainly not shy in filling its eight hours with a ludicrously stacked, star-studded ensemble and glossy, prestige production values.
Better are the episodes which grapple with the nitty-gritty dilemmas of the near future — the ground-level stuff that incremental environmental catastrophe will have on society. The third episode, set in 2047, sees Daveed Diggs' rabbi struggling with the moral quandary of saving his Miami synagogue as it gradually floods, his congregation wearing wellies while they worship. Another episode, set in 2059, considers the high-risk, high-reward solution of geo-engineering. As the series progresses, so does the fictional chronology, and Burns loads his scripts with intriguing futurist ideas, imagining a 'Department of Seawater Mitigation', vast sea walls around major cities, daytime curfews timed to sunshine, and novel medical conditions like 'summer heart'.
The influence of Black Mirror, both in its futuristic speculation and anthology format, looms large, and Extrapolations doesn't always avoid feeling fanciful or silly. Rich people have stock-market shares projected onto their swimming pools; one character has a deadly encounter with a CGI walrus; and in perhaps the most unintentionally hilarious casting choice, Meryl Streep — via some far-fetched animal-translation software — voices a whale.
Still, it takes a confident show to cast our most celebrated living actor as a marine mammal, and it is certainly not shy in filling its eight hours with a ludicrously stacked, star-studded ensemble and glossy, prestige production values, of the kind that only an Apple TV+ budget can afford. Time will tell if Extrapolations will be as prescient as Contagion, but there are at least a few ideas to chew on here while we wait to find out.