Part of the joy of Star Wars: Visions is, you never know quite what you're going to get when you load up an episode. Lucasfilm's anthology series lets animation houses present their own unique spin on the galaxy far, far away – taking any characters, any settings, any imagery from George Lucas' sprawling space opera and doing whatever feels right or interesting with them, canon be damned. Think of it like a remix compilation, with wildly creative spins on familiar material from fascinatingly varied voices. Where Volume 1 of Visions was comprised solely of Japanese anime studios, Volume 2 is going worldwide – including a contribution from British stop-motion legends Aardman.
While there's no Wallace and Gromit or Feathers McGraw here, Aardman's short 'I Am Your Mother' (see what they did there?) is set in the aftermath of the original trilogy, and tells the story of wannabe-pilot Twi'lek tween Anni and her embarrassing mum Kalina as they get caught up in a parent-child starship race. Bringing stiff competition is brash fellow racer Julan Van Reeple, seen in her flying digs in the exclusive image above. And overseeing the whole affair? None other than Rebel pilot hero Wedge Antilles, with Denis Lawson returning to lend his voice to the role. "We were looking for some kind of idol that Anni would be looking up to," director Magdalena Osinska tells Empire. "We settled on Wedge Antilles, because he fitted in terms of the Star Wars era. Also, he's done pretty amazing things in Star Wars, but he wasn't maybe as recognised [for it]."
Antilles had a small but pivotal presence in the early Star Wars films, flying into battle against two Death Stars, soaring through the battle of Hoth, and even popping up once more in Episode IX: The Rise Of Skywalker to help take down the First Order. Now, in claymation form, he gets a little more time to shine. "I think he has more lines in our film than the original Star Wars trilogy!" laughs Osinska. "We really wanted to give him the limelight he deserved." Cracking shot, Wedge.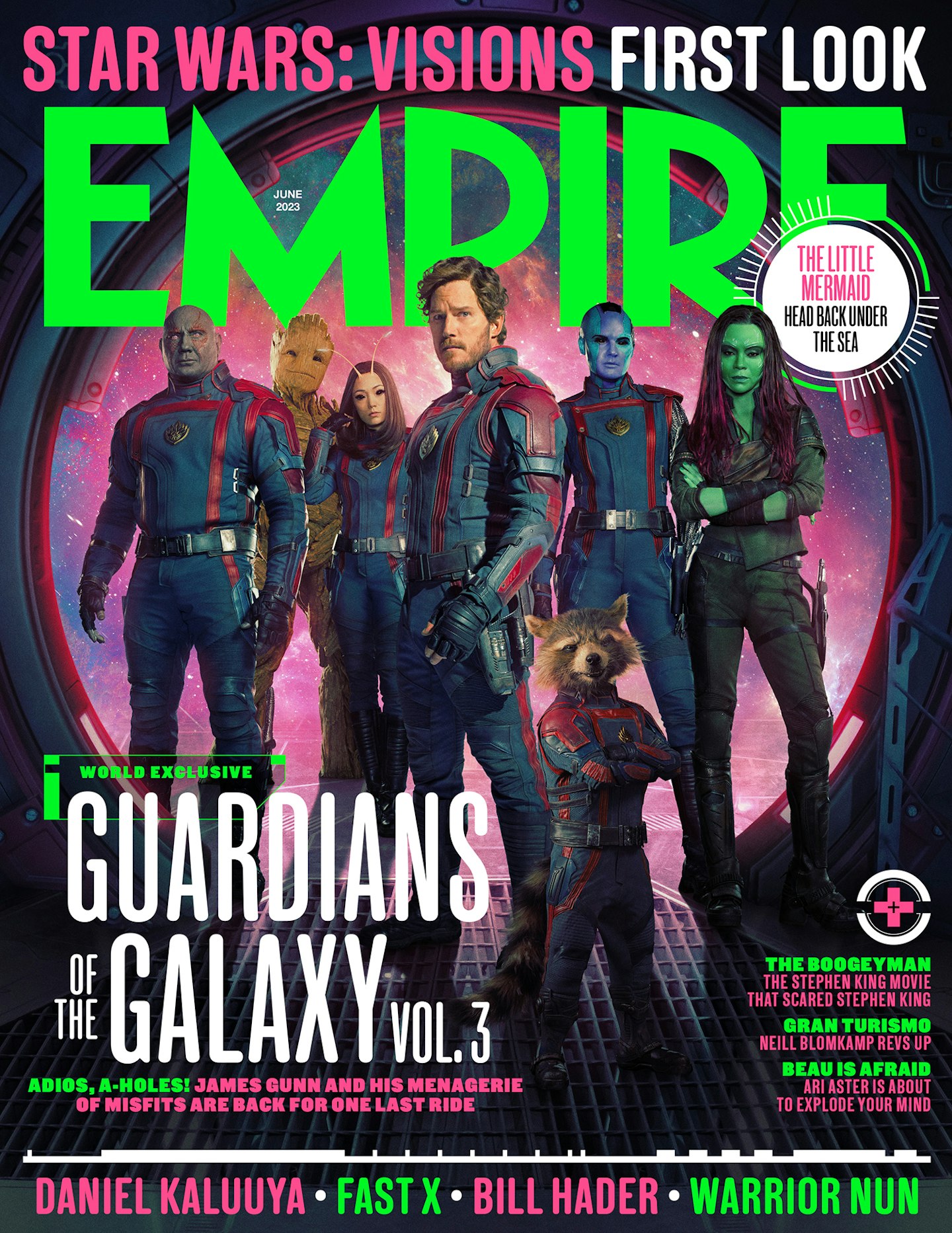 Read Empire's full report on Star Wars: Visions Volume 2 in the Guardians Of The Galaxy Vol. 3 issue – on sale Thursday 13 April. Become an Empire member now to access the issue in full on launch day, or pre-order a print copy here. Visions Volume 2 lands on Disney+ on 4 May, and the trailer is below.