For British audiences, the rise of Olivia Colman has been a joyful one to see. The hugely-acclaimed actor initially made her name in TV comedies like Peep Show and Green Wing, before she went on to win an Oscar for The Favourite and take on celebrated work in films like The Father, The Lost Daughter, even stepping into the role of Queen Elizabeth II in two seasons of The Crown. Along the way, she brought her considerable talents to the likes of The Night Manager and Fleabag – and next up, she's joining the MCU in Secret Invasion. Colman will play Sonya Falsworth, an MI6 agent who collaborates and clashes with Samuel L. Jackson's Nick Fury in the fight against a faction of rogue shape-shifting Skrulls.
While Jackson is one of the biggest stars in the world, he was the one who fanboyed out on the set of Secret Invasion, elated to work with Colman after he and his wife binged Broadchurch. "I thought, 'How lucky can I be to know that today is finally going to be the day I get to act with Olivia Colman?'" he tells Empire in our world-exclusive cover feature. "The next thing you know, we were having the most fun you could ever have, sitting there pretending to be these two people that have had a long relationship seeing each other again for the first time in years."
The excitement was mutual. "I loved him!" says Colman of Secret Invasion's leading man. "Loudest man you've ever met. Joyful, funny, naughty. He said he thought my trainers were 'dope'. Didn't take them off for a year." If there was one small disappointment for Colman, it's that her entrance into a world of superheroes didn't come with any super-powers. "I kept asking if I could be bitten by something, or fall into a vat of something," she says. "They were having none of it." Dope trainers, though.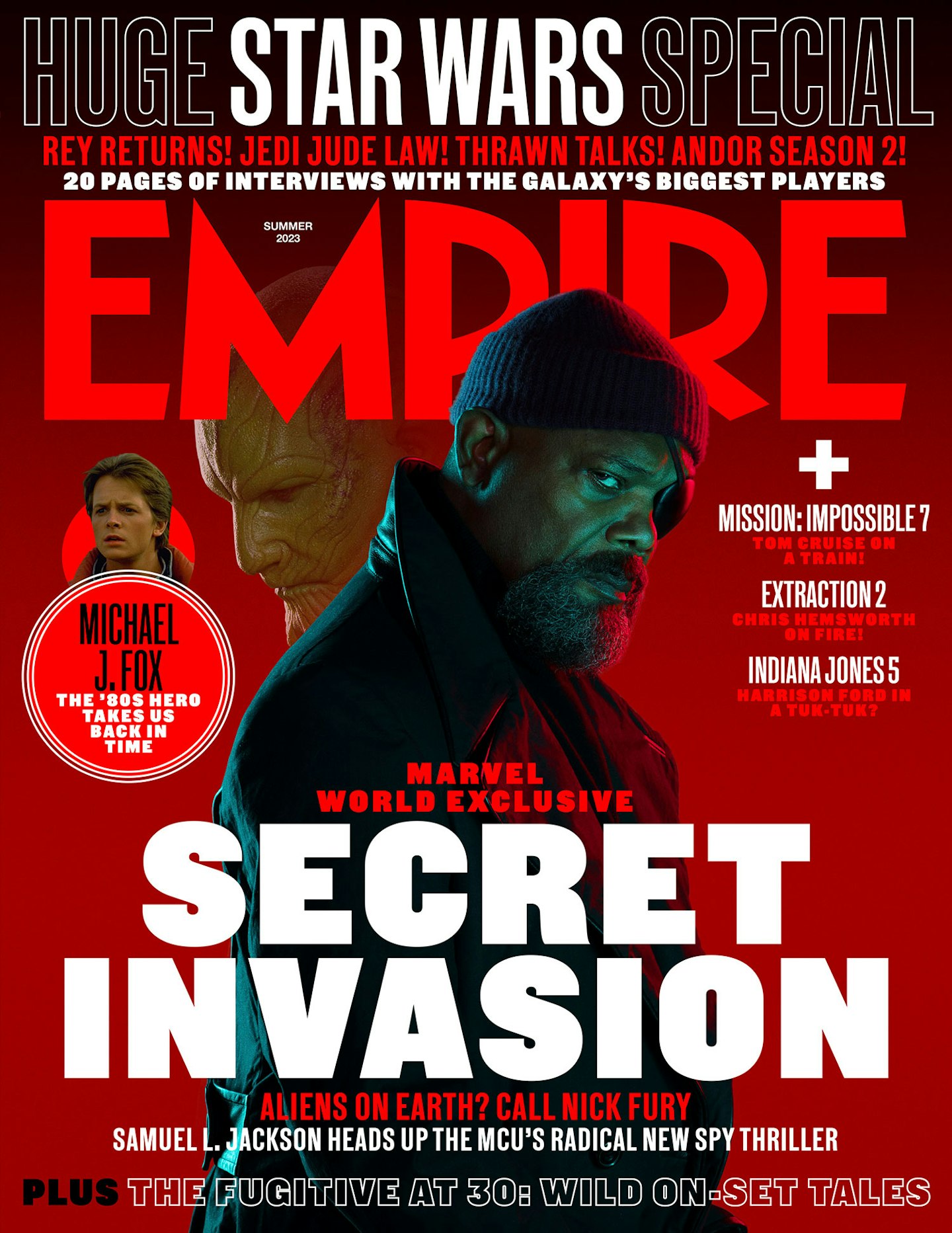 Read Empire's exclusive Secret Invasion cover story – speaking to stars Samuel L. Jackson, Ben Mendelsohn, Cobie Smulders, Don Cheadle, Emilia Clarke, Olivia Colman, director Ali Selim, and producer Jonathan Schwartz – in the upcoming Summer 2023 issue, on sale Thursday 11 May. Become an Empire member here to read the digital issue in full on launch day, or pre-order a print copy online here. Secret Invasion is streaming on Disney+ from 21 June.