Warning: contains spoilers for the finale of The White Lotus 2 (and a vague allusion to events in The Glass Onion).
For the last seven weeks, Mike White has been playing us. But not in the way you'd expect the creator of The White Lotus to play you, carefully crafting a whodunnit with breadcrumbs pointing to a mastermind murderer who'd been planning this all along. Nor did he repeat the same successes of the first season, killing a beloved character but in a way that leaves all the detestable rich people mostly unbothered and unharmed, hammering home the point that as much as you can try ando eat the rich, it will never taste as good as it looks.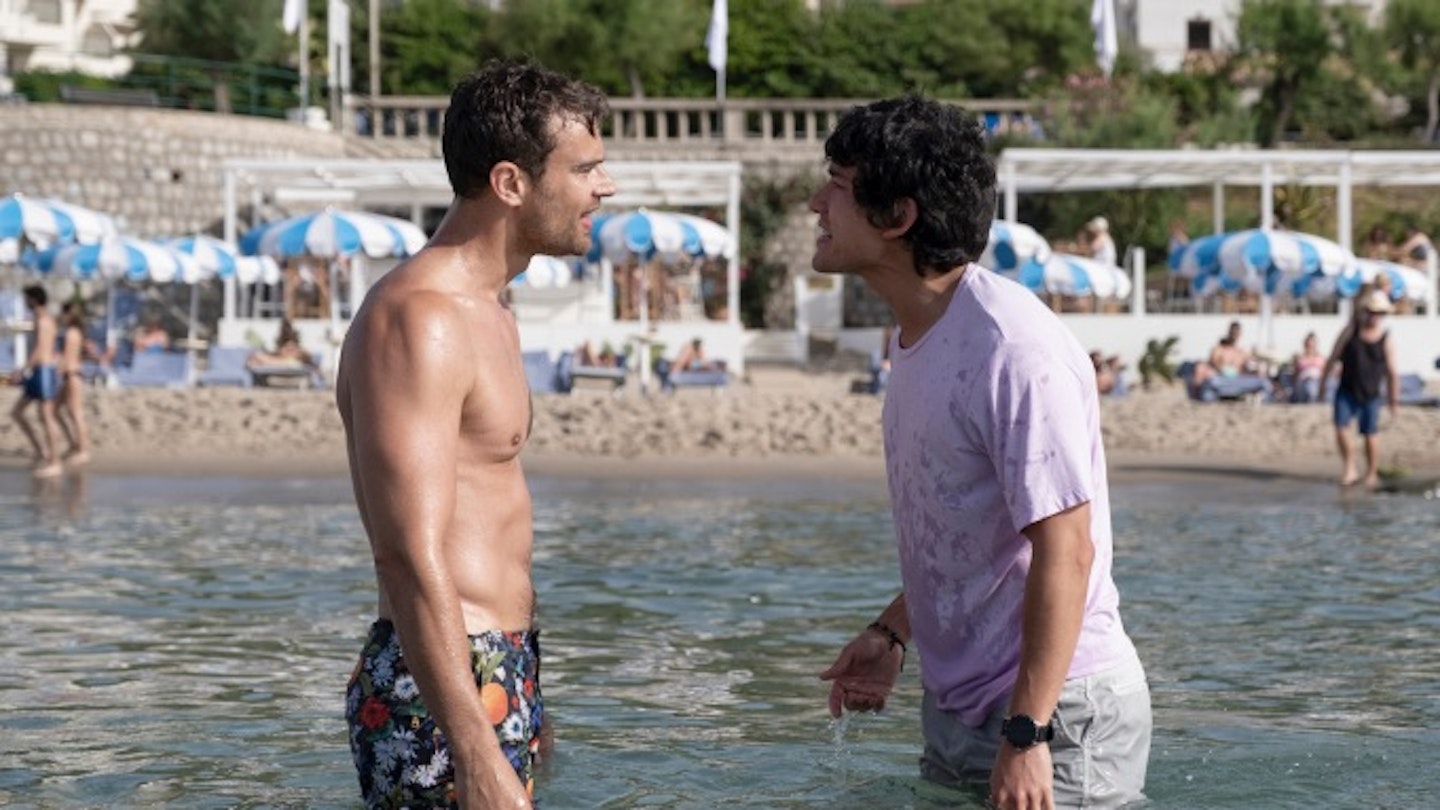 No, Mike White played us in the sensational second season of his sunny anthology series – moving the first season's White Lotus hotel resort location from Hawaii to Sicily – by making fun of us just as much as his characters, and making a point that all this – mystery, death, money, sex, power – is actually so much more stupid than we'd want to think. That's what makes it so delicious.
The end of the first season saw neurotic hotel manager Armond (Murray Bartlett) accidentally cause his own untimely – and deeply unpleasant – death, which saw the rich holidaying Americans shrug and make their way home. But season two of the show is much stickier: sex becomes currency, where money reigned supreme last time, and causes all manner of complications for friends, families, marriages and, well, hospitality workers.
Local sex workers Lucia (Simona Tabasco) and Mia (Beatrice Grannò) ultimately win, with Lucia swindling rich boy Albie Di Grasso (Adam DiMarco) as well as his dad Dominic (Michael Imperioli) – they have both slept with her. Throughout the season you keep thinking that things might not end well, that her job is too risky, that Albie's "I can fix her" demeanour will ultimately turn violent as it so often does in situations onscreen and off where men and power become the two most threatening things in the world.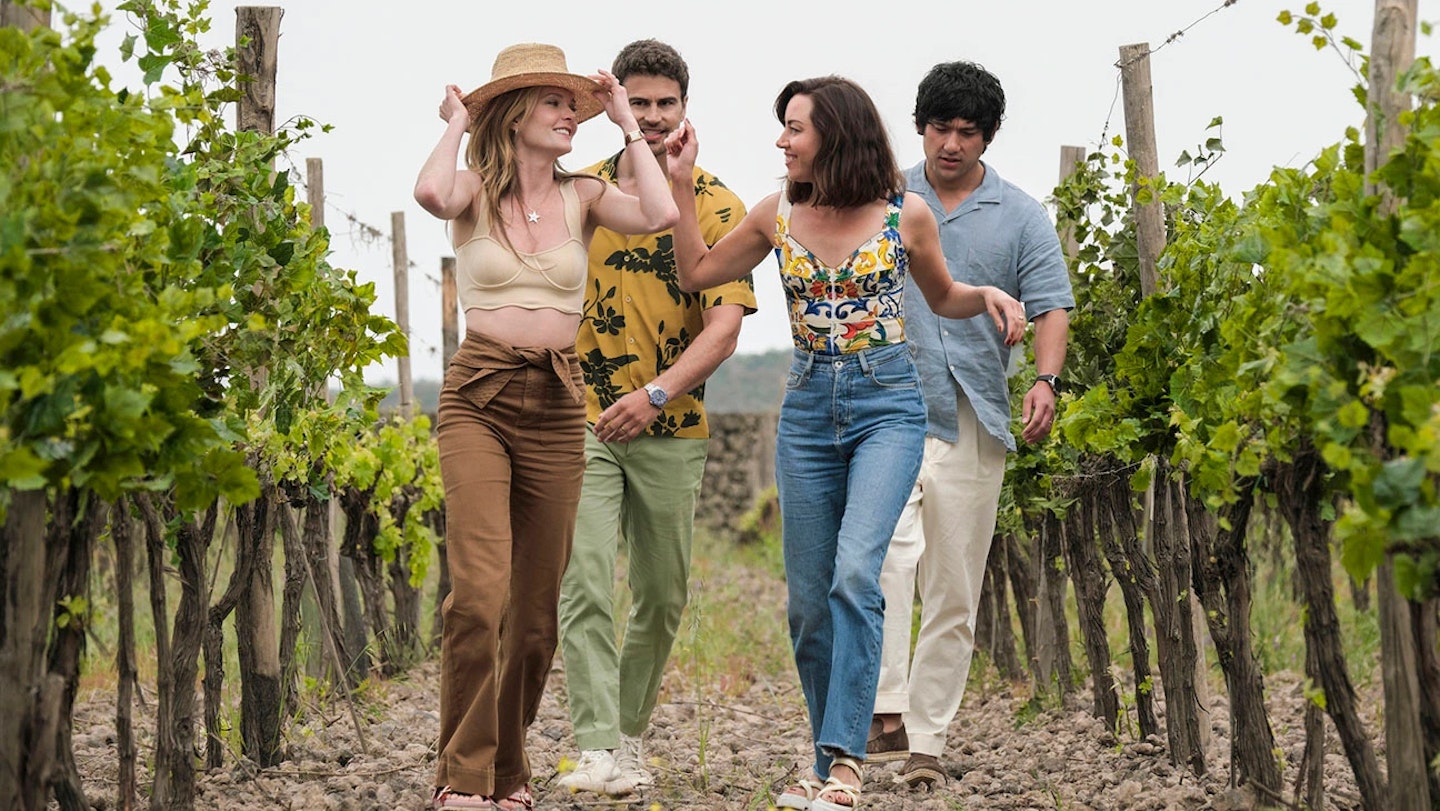 But it is, for Lucia and Mia – who after drugging the hotel singer and taking his spot to fulfil her dreams as a musician, gets the job as well as a regular hookup with manager Valentina – a happy ending. It's the most fair and logical conclusion, but one that The White Lotus up to this point almost suggested was too good to be true. It is an uncomfortable, often sadistic satire, but it's miraculous that by the end of 2022 we are left with a crumb of hope for the intelligent, hardworking people in the world. They scam, but in the way that Robin Hood scammed. He, and they, never needed to be saved. What a joy for justice to take on a more untraditional form – and to even still exist.
So, in this season, the locals do win. But what about all the dead bodies that turn up?
White teased in this season's very first scene, before flashing back to a week prior, that yummy mummy Daphne (Meghann Fahy, the standout actor this season) went for one final dip in the Ionian Sea and grimly bumped into the floating body of one of the other hotel guests. The genius of this season was to find ample reason for any one of these guests to die, and, even better, for them to have more than ample reason to kill each other.
But what happened in the end was so much more straightforward, so much sillier that it was almost unbelievable. Instead of punishing evil minds or torturing innocent bystanders to prove that greed is bad and capitalism will always kill, White went straight down the middle and… gave an operatic and accidental send-off to the one woman who allowed him to write a second season in the first place.
What happened in the end was so much more straightforward, so much sillier that it was almost unbelievable.
Jennifer Coolidge's storyline as Tanya, which involved her sketchy husband Greg, a whole haggle of friendly but supremely sketchy 'high-end gays', and her dissatisfied and often ungrateful assistant Portia (Haley Lu Richardson) who disappears with a charming but also sketchy Essex boy, sees the one character who's been with us since the very start shockingly meet her maker. And it's only after she's gunned down three of the four men she was convinced were trying to murder her – which would have made for an anticlimactic, but again, supremely just and fair, conclusion to this whodunnit.
But no, the very final conclusion sees Tanya try to get off the yacht these 'high-end gays' (including Tom Hollander in a wonderfully acerbic and conniving turn) had seemingly trapped her on – but what's a girl to do in her best dress and heels? She spies the rescue boat deep down below, but just can't figure out how to get there. She trips, hits her head, and simply drowns. It's an awful tragedy, but it's also really quite funny. It's nobody's fault, not the result of some major conspiracy to make her wear those shoes or anchor the yacht in such a way, instead a beautiful end (teased from the moment she claimed "death is the last immersive experience I haven't tried") to the trajectory one of the show's best characters. Definitely wicked in her ways, often ignorant and selfish, incredibly dependent on those around her, deluded when it comes to so many things, but evil Tanya is not. The marrow-deep intensity and awfully sharp critique in the show seemed to point to anything but this.
And that's why it's so brilliant: it leans into Daphne's long-held belief that she – and all the other women of the show, when you think about it – should never be victims, that you can fundamentally always choose how to survive the hand you've been dealt. And Tanya did rid herself of danger, for a minute, until her destiny found her. You could call it what Albie designated a "karmic payment," in some ways.
It somewhat brings to mind the brilliance of Rian Johnson's Glass Onion, in terms of hiding a murderer in plain sight, for the death to ultimately be straightforward and a bit embarrassing in how unintelligent a scheme it is. But to get to this point, both Johnson and White wrote stories so intricate, with stakes so high and countless possibilities for disaster, that solving a mystery with stupidity was just about the most genius thing they could do. It's justice and it's reality – and it's utterly, undeniably thrilling.