Joe Cornish's TV thriller Lockwood & Co. takes ghost-hunting to the next level. The director and his team tell us how they built a spooky show drenched in detail.
Read an extract from our March 2023 issue feature below, or read the full article here.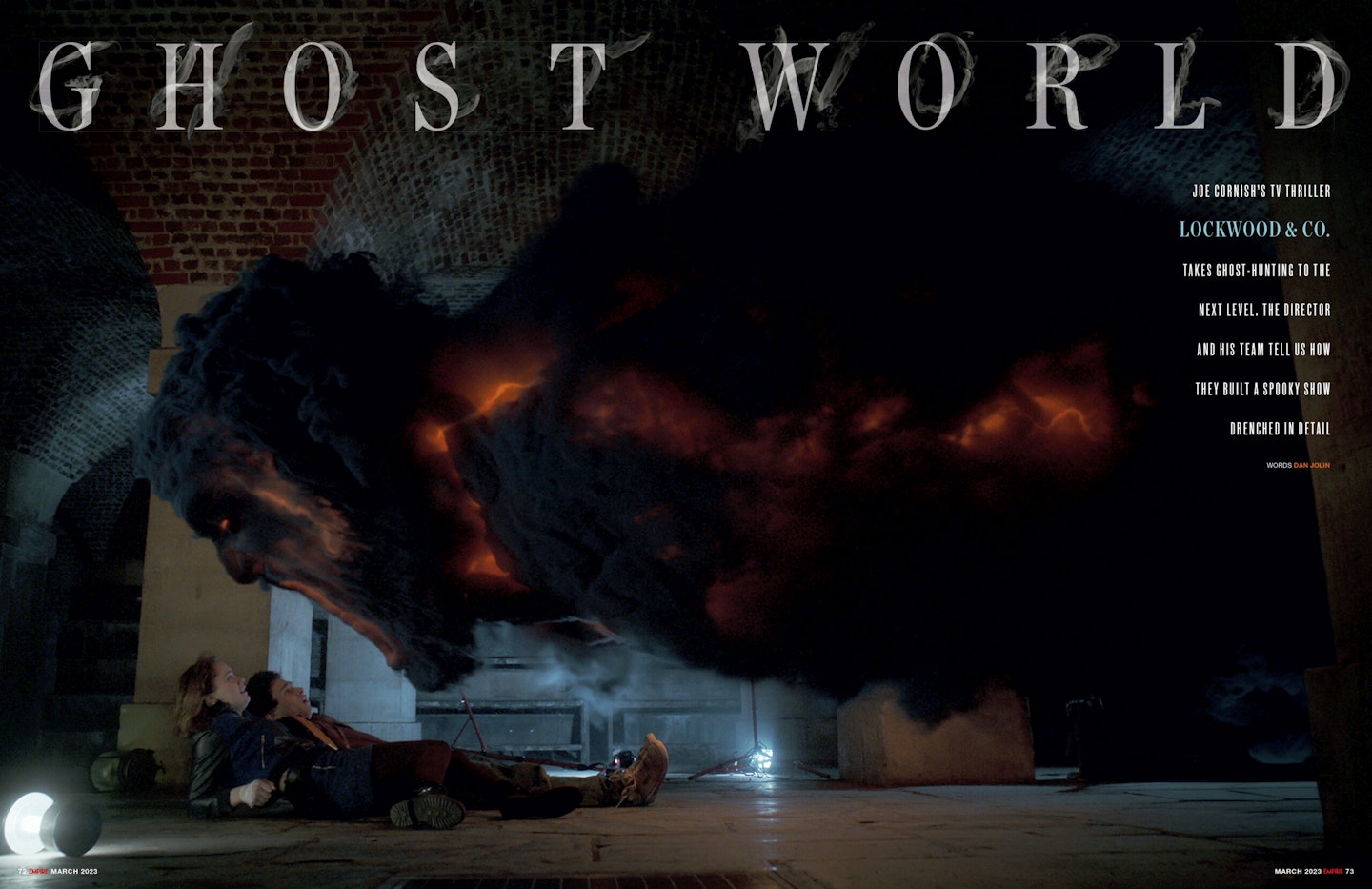 Joe Cornish is a "simple-minded man". His words, not ours. "I get very confused and overwhelmed with complicated world-building," the writer-director confesses to Empire. "Sit me down in front of The Rings Of Power and I feel like I'm sitting a geography exam. Or House Of The Dragon, I feel like I'm sitting a history exam. I like really simple, easy-to-grasp concepts. Like the notion of a plague of ghosts infesting the country, and psychic teenagers being employed to combat them…"
Following 2011's Attack The Block and 2019's The Kid Who Would Be King, Cornish is back with another tale of capable youngsters taking on supernatural threats. Except this time, he's running an eight-episode show for Netflix and adapting someone else's work, namely the Lockwood & Co. young-adult series by British writer Jonathan Stroud. Set in a parallel-world London and revolving around the city's only ghost-hunting agency not run by adults, it was originally brought to Cornish by his producing partner, Rachael Prior.
"She read it and went, 'Okay. Kids fighting supernatural things with swords. Joe Cornish,'" he laughs. "I suppose I just really loved that kind of film as a kid. There's nothing better than a narrative that empowers you when you're young. I think it's really thrilling. Although, of course, there is a lot more to Lockwood & Co."
To read this article in full, become an Empire member. You'll never miss an issue, be able to read every issue in full either on the website or in the app, PLUS you'll get access to member-only content and rewards.