If everything goes to plan, this summer will usher in a tentative return to normality for many of us in the UK. Stepping bleary-eyed out into the sunlight, millions of those who have spent the last year working from back bedrooms and kitchen tables will try to recall their commutes back to the workplace. But work in 2021 will be a far cry from the five-day, 9-5 that preceded the pandemic. With millions of people exploring flexible hours, agile working and the prospect of only needing to be in the physical office two or days a week, the very nature of employment is changing, and with new ways of working comes an all-new arsenal of essential equipment to help make that return to work as painless as possible.
So, as you prepare to dive headfirst into this brand new era of working life, we've explored some of the essential gadgets and life-improving accessories that will help you hit the ground running as you embrace the new normal.
Just so you know, whilst we may receive a commission or other compensation from the links on this page, we never allow this to influence product selections.
iPad Pro M1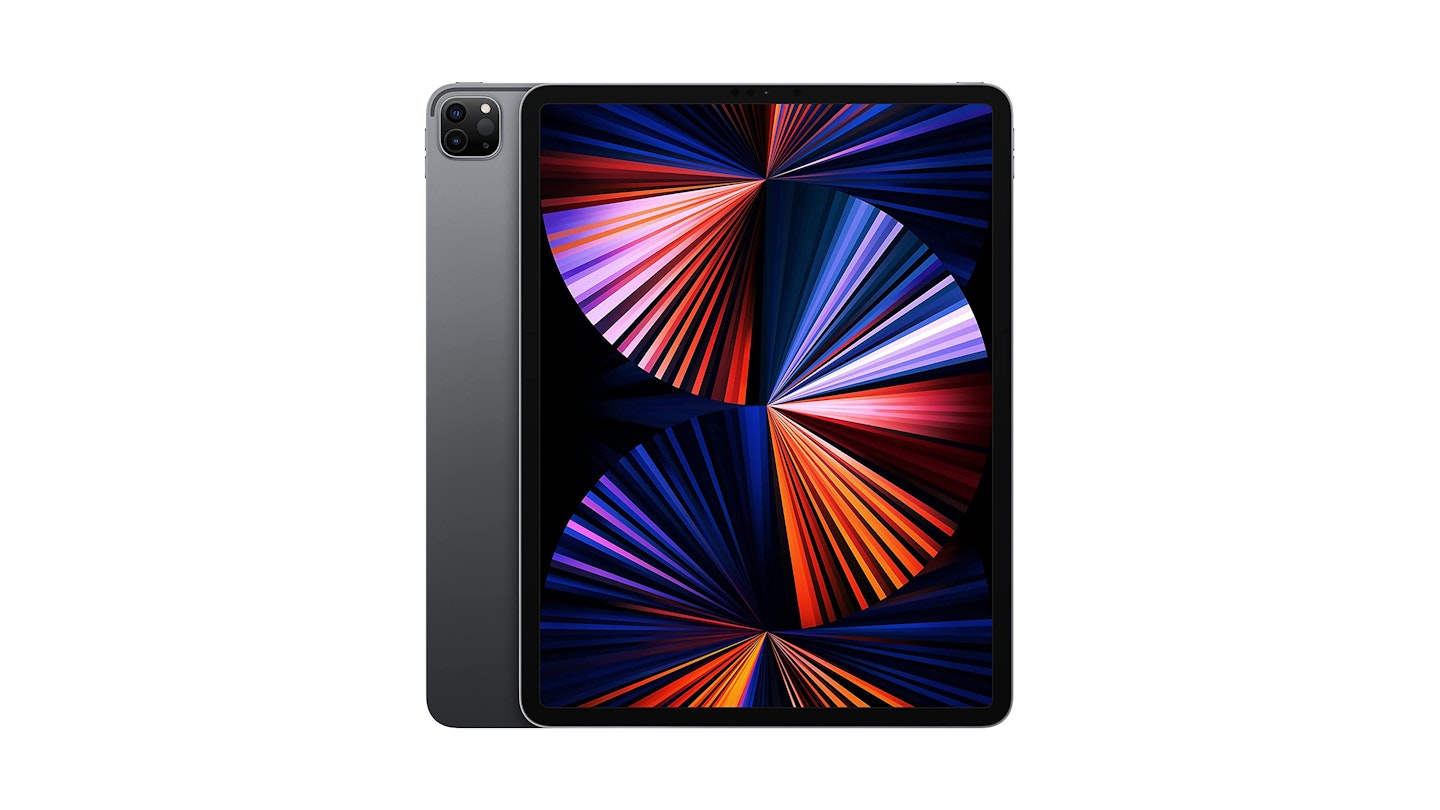 The iPad has come a long way since it launched as an oversized iPhone back in 2010. With the new 2021 iPad Pro it has managed to go from 'just' being the most desirable tablet on the market to a fully-fledged portable workstation and a serious rival to the MacBook Pro. Packing the same Apple M1 chip that powers the new fleet of rainbow-coloured iMacs, the latest iPad Pro is not only 50% faster than the previous (already powerful) model, but even out-benchmarks last year's Intel-powered MacBook Pro, which is absolutely wild. An overpowered tablet might not seem an essential work device, but once you add peripherals like the updated Magic Keyboard — with its floating design that somehow still feels more stable than the average clamshell — the iPad Pro becomes an incredibly versatile piece of kit.
iOS versions of all your core work apps work seamlessly in keyboard mode, and while iPadOS lacks MacOS' effortless multitasking, the iPad's excellent Slide Over and Split View functions go a long way towards mitigating that, with the Magic Keyboard's touchpad allowing easy three-fingered swiping between as many applications as you need to have open. To see if it was actually possible to shift our entire workflow to the iPad, we completely ditched our Mac for a two week period, even recording and editing the podcast (via Wooji Juice's excellent Ferrite, combined with the Apple Pencil). After a minor period of adjustment, the transition was almost painless and the flexibility of having a laptop that can seamlessly transition to a tablet with stylus for marking up pages or scribbling notes became something extremely hard to give up.
Onboard 5G connectivity means no more jostling for a seat in Starbucks to hitch a ride on their Wi-fi, and the USB-C port (which now also supports Thunderbolt) opens the device up to countless wired peripherals (including professional quality microphones for podcasters), The much touted Center Stage functionality on the ultra wide front camera (which follows you around during those all important Teams meetings) is a boon - it's just a shame the front camera is still on the 'side' during portrait mode, throwing off your eye-line during calls.
Of course, none of that touches on the M1 Pro's capacity for movie-watching. While the 11" model looks excellent, the luxurious 12.9" model is definitely the sweet spot. The larger model boasts a genuinely stunning 5.6 million pixel mini LED screen (dubbed Liquid Retina XDR), which renders inky blacks and dazzling 1000 nit brightness (in full-screen mode) that combine to provide what is arguably the best movie-watching experience outside of a high-end TV.
The new M1 iPad Pro is an absolute powerhouse and while arguably overkill for the variety of apps (although Divinity: Original Sin 2 gives it a run for its money) the possibilities for serious, professional-level workflows are very enticing. Power comes at a cost, though, and while the the 11" option starts at a not unreasonable £749, the top-of-the-range 2TB 12.9" will set you back an eye-watering £2149. Still, with as much on-board grunt as a high-end laptop, a screen to die-for and all the convenience of a tablet into the bargain, the new iPad Pro is something of a game-changer. One well worth considering as a truly portable, incredibly versatile work platform that might render your 'traditional' laptop obsolete.
FlexiSpot E7 Standing Desk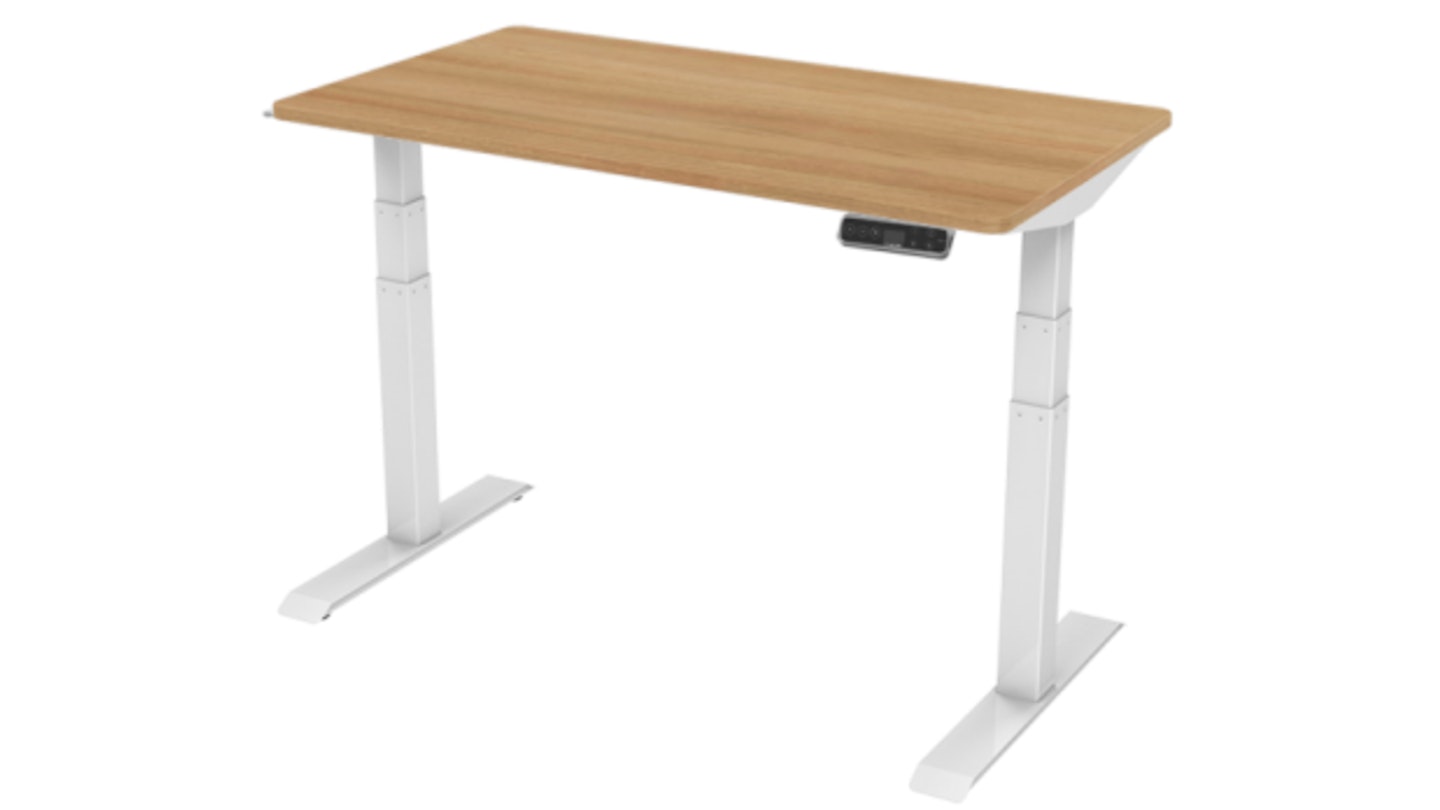 If you're going to be working from home two or three days a week, a decent workstation is an absolute must-have. Standing desks have been around for some time and while they're far from a magic pill to instantly transform you from sofa surfer to triathlete-level fitness while going through your e-mails, they can certainly ease symptoms of back pain and make extended work sessions more comfortable.
After starting out somewhat skeptical, we gave the FlexiSpot E7 a go over a two month period and were pleasantly surprised. While working from a standing position from 9 to 6 will play havoc with your heels and leg muscles (unless you're accustomed to being on your feet all day), we found that mixing it up throughout the day worked wonders. Standing for the morning and then transitioning to a seated position after lunch provided the optimal combination of comfort and motion to keep us feeling more active free to move around for morning meetings, then able to sit down and dig in to some serious writing in the afternoon.
The E7 makes this easy enough, allowing you to programme four different preset heights (from 60.5cm right the way up to 126cm) and easily flowing between them via the control panel. The powerful motor makes the switch quickly and with no obvious effort, regardless of matter how many monitors or assorted other detritus you have littering your worktop. It comes with a child lock to prevent curious fingers from sending your keyboard skywards, and the desk top is available in a range of colours and sizes to fit most rooms. Assembly is reasonably straightforward, though the instructions aren't always the clearest, making little allowance for how the different size tops affect where various screws go. But that's a minor quibble. If you're looking for a sturdy, reliable desk that might ease those occasional back twinges and enable you to at least feel like you're not leading an entirely sedentary lifestyle, the E7 is a solid choice.
RiutBag+ Backpack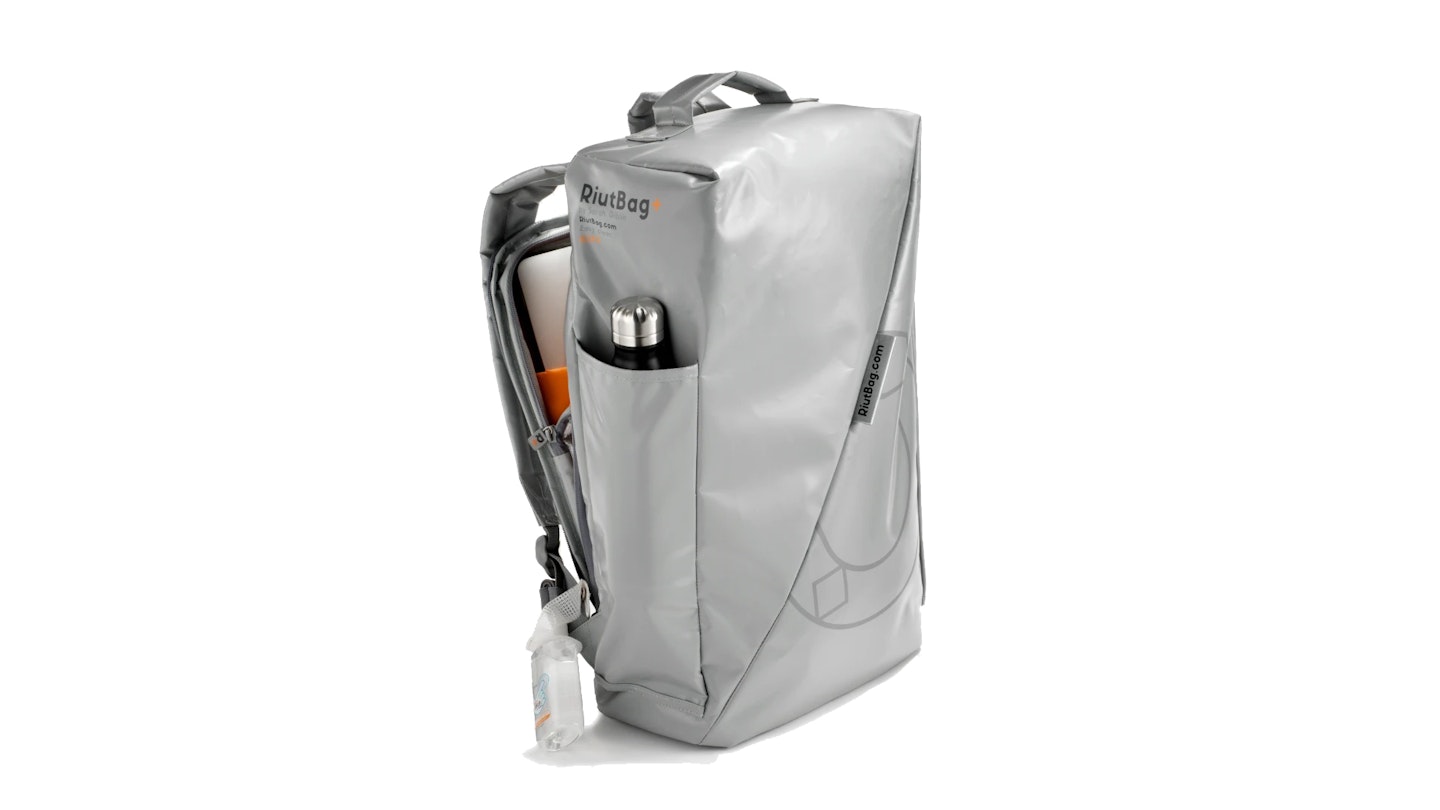 It's a strange thing to be told you've been doing backpacks wrong all your life but that's exactly what RiutBag maintains. The product of a kickstarter in 2014, the RiutBag operates on the assumption that all other day bags are fundamentally the wrong war round and places access to all its zips and pockets on the other side. It might initially seem counterintuitive, but the result is a bag that is all but impossible to steal from as you physically have to remove it to allow access to the contents — something anyone who has had things filched from their bag while travelling on a packed Tube carriage will certainly appreciate.
Whether the RiutBag is, in fact, the most secure backpack out there we can't say (there's almost certainly something made of adamantium around if you look hard enough) but there's certainly something reassuring about not having to check whether the contents of your bag are still in your bag every time you leave a crowded space. The RiutBag+ takes design a step further, though. Designed specifically for pandemic use, it not only comes with hand sanitiser and mask holders within easy reach, but is made from an impermeable vinyl material that, unlike canvas, can be easily sprayed and wiped down to remove any risk of virus particles hitching a ride with you. The material also has the benefit of making the bag almost entirely waterproof, shrugging off more than a few of Britian's summer showers with ease during our extended test period. If you're going to head back to work and are concerned about bag germs en route, the RiutBag+ has got you covered.
AirTags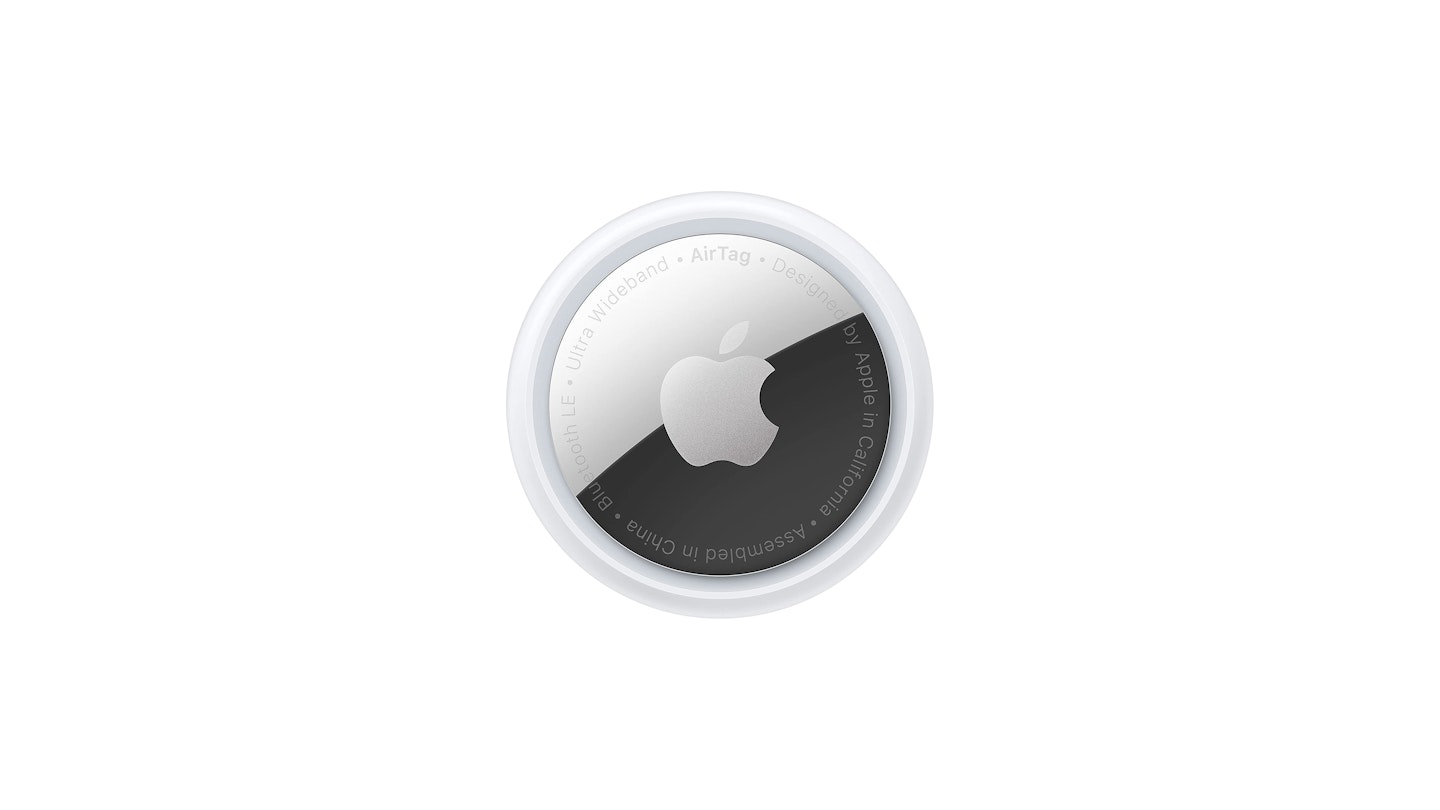 One of those inventions that's at once incredibly simple but also makes you feel like you're living in a Mission: Impossible movie, Apple's AirTags aim to make sure that you never lose anything again. A small disc roughly the size of a (fat) 10p piece, the AirTag can be attached to your key, bag, wallet or child (although Apple don't recommend the latter), lowjacking them so they can be instantly located through an app on your phone.
Rather than using GPS, the AirTag uses Bluetooth to connect to Apple's own device network, sending its position to any Apple device within range, which will then dutifully relay its position back to you. That won't help you if you drop your AirTag at the bottom of the Mariana Trench (unless James Cameron happens to have his iPhone handy), but for the average city-dweller it's an intuitive and elegant solution that allows the Tag's battery to maintain a year-long lifespan and, in our various experiments, stay reliably on the grid.
The location given isn't a vague approximation the size of a football pitch, either. If you have an iPhone 11 or above, the Find My app allows for gyroscopic direction-finding on a par with Hicks in Aliens and allows you to home in your Tag with laser precision until it's safely back in your hand (Aided by a handy ping, in case it's hidden under a sea of cushions, alien eggs or similar). If it does fall off Apple's network then the Tag can be set to lost mode, so that once it regains connectivity (thanks to a passing phone, laptop or iPad) it will broadcast its presence and convey helpful contact information to any kindly strangers who find it.
Anti-stalker functionality will let you know if someone's planted one on you without your knowledge, plus the Tag is weatherproof and robust enough to handle moderate mistreatment. If you're going back out into the big wide world after months at home, a couple of AirTags will definitely help you keep track of your equipment on the move, and if you're looking for something to keep yours in, take a look at our selection of the Best Apple AirTag Holders and Cases.
SoundMagic E11C Headphones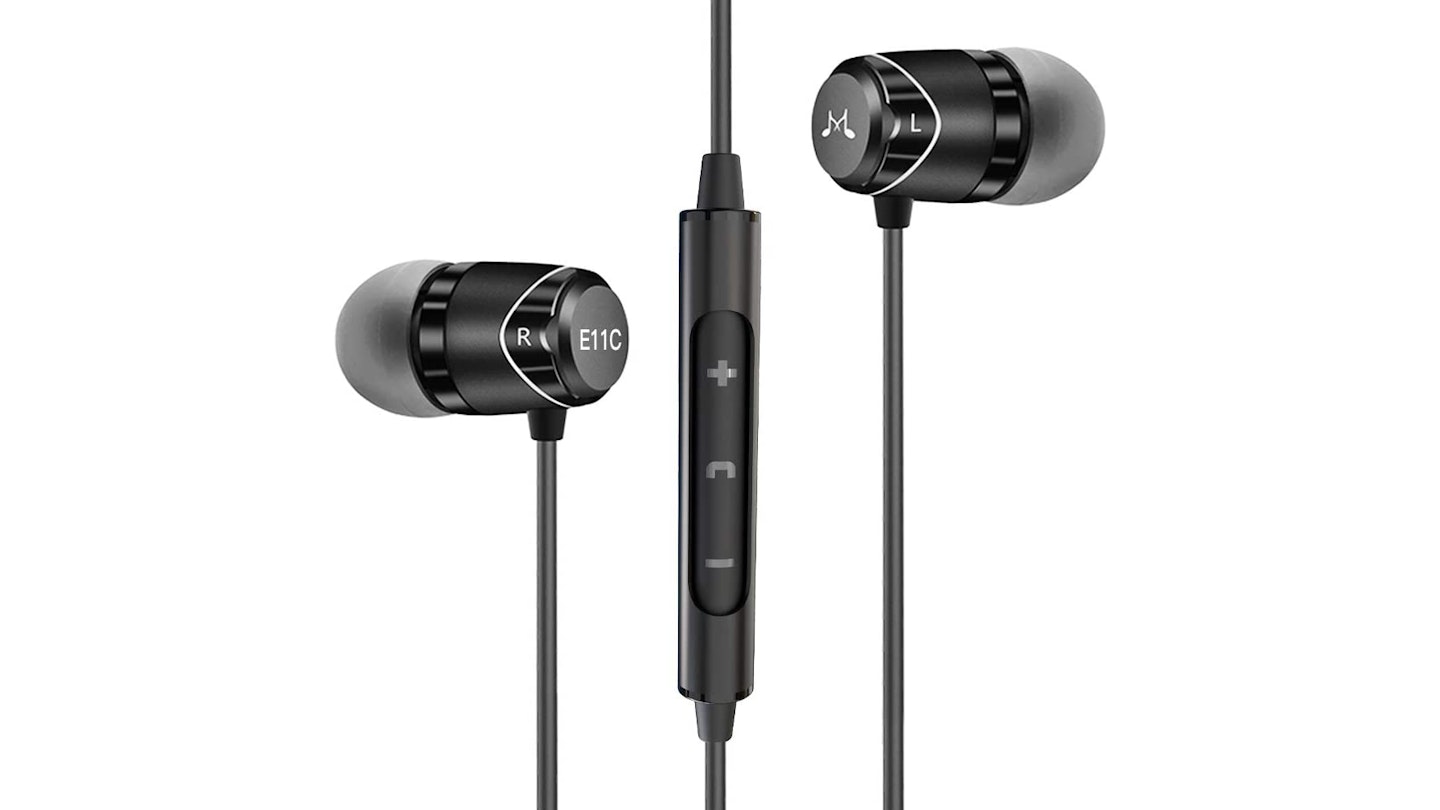 Whether it's for video conferencing, movie-watching or perusing Arnold Schwarzenegger's prolific TikTok output, you're going to want a solid pair of cans. No matter if you're in the office, at home or on the move, there are a staggering array of beautiful ones on offer, from Apple's excellent AirPods Pro, to Bose's stunning QuietComforts or, for the semi-pro podcasters out there, BeyerDynamics' workhorse DT770s. However, it's hard to argue with SoundMagic's E11Cs for a perfect intersection of quality and price point.
Budget buds to be sure, these nondescript headphones still pack a surprising punch, with rich bass and a treble that's never too bright for comfort. The integrated mic takes care of your telephonic needs, and they come with both a zip up carry case and a variety of different-sized silicone tips to fit every ear canal and ensure decent sound isolation (which passed our patented Northern Line test, even in the section North of Euston which sounds like a thousand screaming banshees have escaped from the gates of hell). All for less than £50 — what's not to love?
SteelSeries QcK Gaming Mouse Pad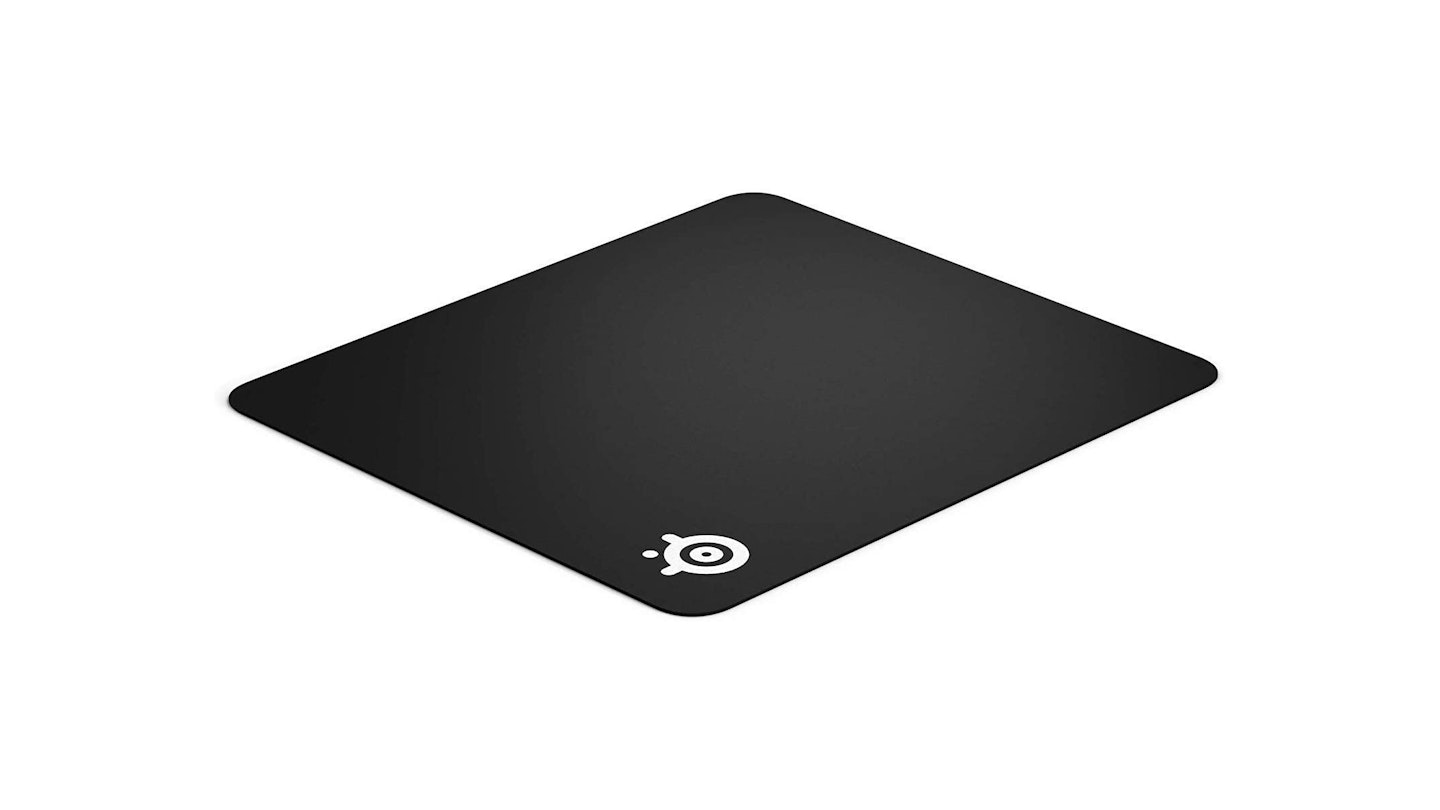 Mouse mats might seem rather quaint in 2021, and we're certainly decades past those old rollerball mice that wouldn't work without them. However, don't dismiss the idea of a little fabric to go under your pointing device just yet. If you're going to be hopping from park bench to Caffe Nero counter, you can't take for granted that there will be an appropriate surface to work on, much less one that isn't smeared with day-old latte.
Enter the trusty mouse pad. Rigid vinyl ones are impractical to carry about but cloth versions like this SteelSeries model are perfect to roll up, hit the road and unfurl when needed. With a micro-weave cloth upper to let your mouse glide smoothly (this is aimed at hardcore gamers so Excel warriors should have few complaints about accuracy), it also has a non-slip rubber base to prevent any unwanted slideage. Whether you're aiming for a pro score in League Of Legends or just trying to stop your inbox overflowing, SteelSeries' QcK pad has got you covered.
Anker PowerExpand+ 5-in-1 USB-C Hub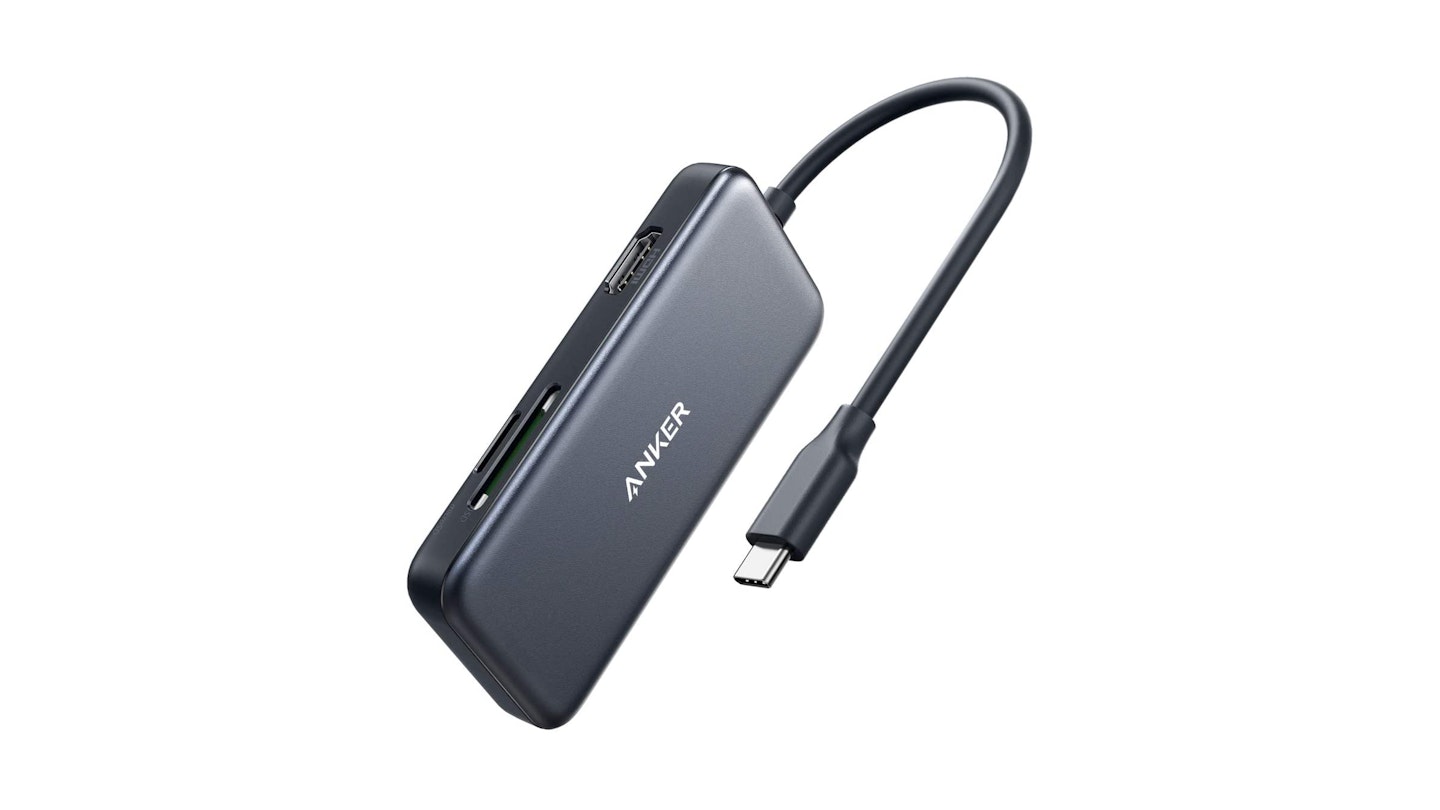 Regardless of whether your weapon of choice is an iPad Pro, MacBook or a slimline PC laptop, chances are that USB-C ports are an ever-present factor in your life and that there are also far too few of them. If you're going to be working remotely, turning that tiny C slot into a gateway for your memory cards, peripherals, external monitor or extra storage, a USB-C hub is going to be a vital part of your agile working arsenal. Enter Anker's offering, which provides a 4K HDMI port, an SD card slot, a Micro SD card reader, and two USB-A ports. A veritable Swiss Army knife of connectivity for just over £20.
Cherry Tree Executive Office Chair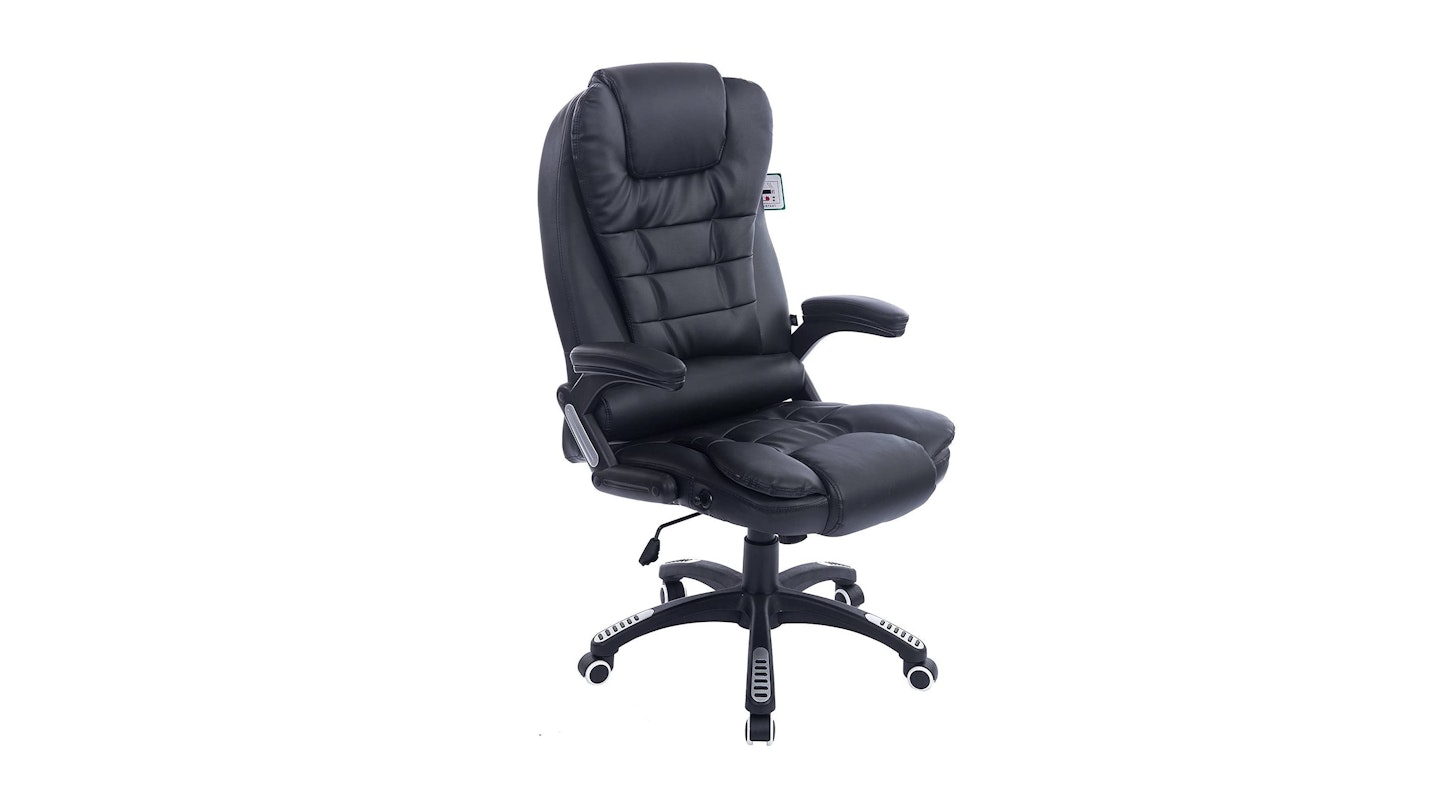 Buying the perfect office chair is no small thing. While we're all going to be venturing back to the office a few days a week, working from cafes and very likely upright at our standing desks, there's a very strong chance all of us will still spend a significant amount of our days, with buttocks glued to seat, staring at a screen. Regrettable as it is, most office chairs these days resemble cheaply-upholstered medieval torture devices, seemingly designed to send your lower back into spasm and hardly conducive to a happy home-working environment. If you have a cool £800 to drop, then a Herman Miller Aeron (the chair that launched a thousand dotcoms in the early noughties) or a Mirra 2 will have you sitting in comfort for decades to come. If you don't want to drop the better part of a grand on a wheeled bum cushion, however, you could do a lot worse than this sub £100 offering from Cherry Tree.
With thick padding, an adjustable backrest, recline function and padded, height-adjustable arms, this is surprisingly function-rich for the price and feels good to sit in. The PU faux leather gets uncomfortably sticky in hot weather and it's not the most hard-wearing chair on the market, but for a quick and affordable alternative to the average IKEA butt-number, this may be exactly the solution your posterior is looking for.