Upgrading your TV is always an exciting time, but when you're looking at stepping up to a 65-inch set, then things get really interesting. Compared to 43-inch and 50-inch smart TVs, the screen scale is positively cinematic, and the price bracket of 65-inch TVs means that high-grade screen technologies are readily available - in particular, OLED and QLED. Both of these technologies work to deliver crisp and realistic images, while the likes of Dolby Vision deepen contrast, providing mesmerising depth and richness.
There are many options available to anyone looking for the best 65-inch TVs. From budget TVs through to premium sets, there's something for everyone.
Here's what we look for in the best 65-inch TVs:
Connectivity
When it comes to connections, sometimes called interfaces or ports - it's very much a case of the more, the better. The available TV connections are worth paying attention to if you have a certain device or entertainment setup in mind.
Many of the most essential home entertainment gadgets rely on HDMI - from Blu-ray players and media streamers to video game consoles and ARC soundbars. USB ports can be used for external memory devices, unlocking live TV recording and local media playback. Wireless connections, either network or Bluetooth, allows for screen mirroring and smart home integration. For fans of retro and legacy media, even composite cables have their place in 2021.
Screen and Image Tech
A processor is the central mind of a TV, having command over image and screen technology and features, so a quality one is a must. HDR (High Dynamic Range) is an essential feature that takes care of contrast, improving the appearance of shadows and colours - it comes in several standards, including HDR10, HLG and Dolby Vision. The way a screen lights also affects the TV's contrast: backlit LEDs struggling to present blacks well, so micro-dimming tech is found on more premium models, reducing this effect considerably.
Resolution upscaling is also important. Even older 1080p footage can look dated on a 4K UHD screen, so upscaling AI works behind the scenes to artificially up the resolution of legacy media to a near-4K quality. This makes for a far more consistent viewing experience.
Refresh Rate
Refresh rate refers to how many times a television screen refreshes the image every second. It's measured in Hertz (Hz), and higher refresh rates result in smoother images and motion – low refresh rates can make fast-paced content appear blurry or jumpy. As most TV shows and movies record at 24fps, a 50- 60Hz refresh rate will do for most people. Higher refresh rates are a more important feature for gamers and sports fans. To browse the best high refresh-rate TVs, you can read our article on the best TVs for gaming.
Audio Tech
The audio features of a TV can make or break a home entertainment setup. Affordable and budget TVs will often carry only stereo audio - which is fine for TV shows - but premium sets will support Dolby Atmos and DTS Virtual . These object-orientated audio systems go beyond simple left-right audio separation, manipulating surround sound to simulate additional above-below audio, giving the impression that the listener is at the centre of an audio field. Soundbars, surround sound systems or headphones are needed to witness the full effect, but it's worth the extra investment.
Just so you know, while we may receive a commission or other compensation from the links on this page, we never allow this to influence product selections.
The Best 65-Inch TVs
LG BX OLED
Sony BRAVIA KD65 A8 OLED
LG CX OLED
Hisense AE7400FT
LG UN80
JVC LT-65CF890 Fire TV Edition
LG BX OLED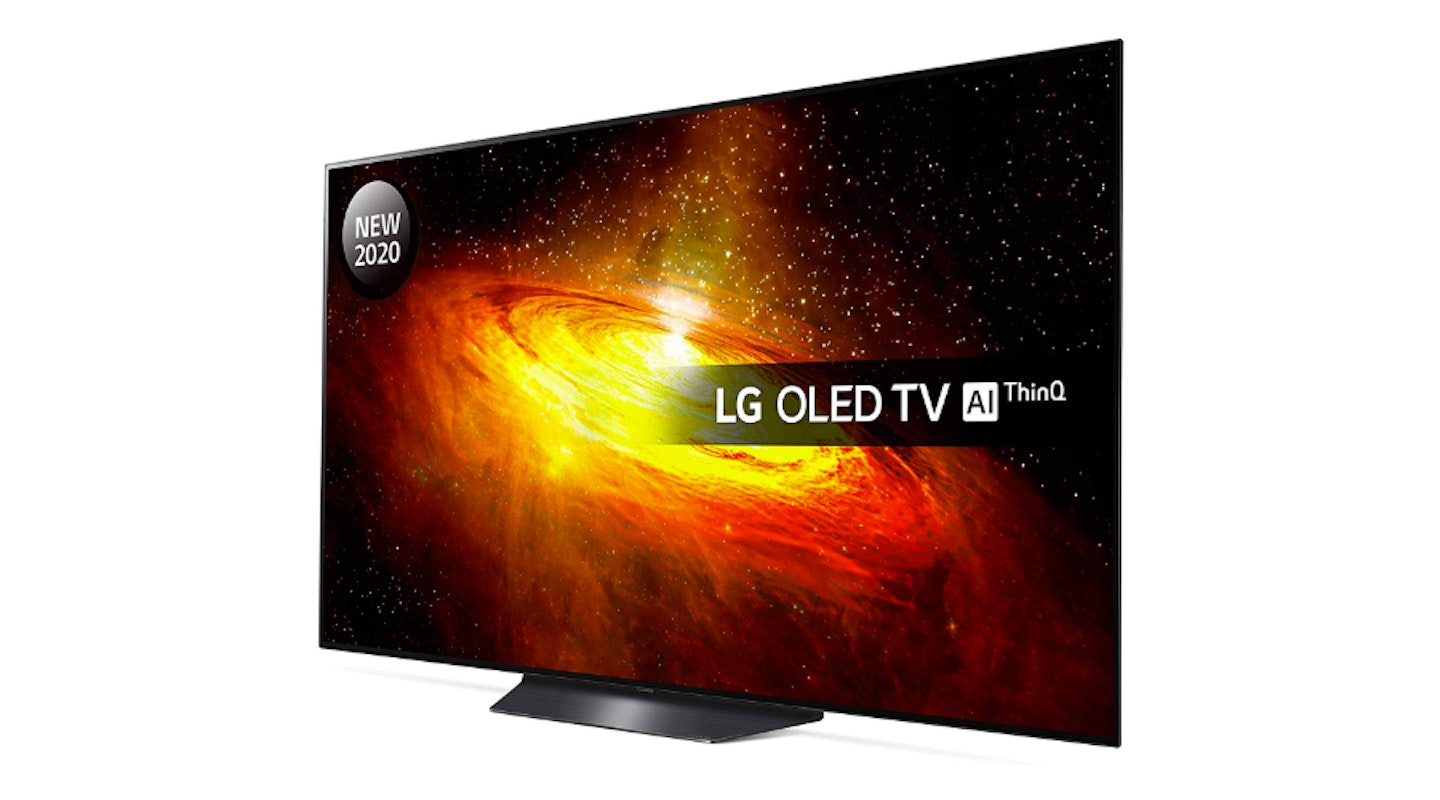 Spend a few moments with the LG BX, and you'll soon see why OLED is adored. In addition to the immersive realism attained by the 4K UHD resolution, the self-lit pixels and Dolby Vision IQ work together to produce images of outstanding detail and colour.
The a7 Gen3 Intelligent Processor is a big part of what makes this an exciting TV. This AI-infused chip refines the user experience with remarkable accuracy, recognising and optimising the visual and audio output to suit whatever is on the screen. The processor is also a specialist at upscaling older content and up-mixing two-channel audio to 4.0, allowing for a more immersive experience.
Gamers looking for an unrestricted experience need to look no further. The LG BX range of TVs is one of the first to offer official NVIDIA G-SYNC and FreeSync compatibility, with support for 4K gaming at 120fps, a low-input lag of 1ms and carrying the all-important HDMI 2.1 port. Whether you're PC, Xbox Series X or PS5, the BX is going to keep up.
Pros: Stunning image and excellent sound with industry-leading gaming support
Cons: Expensive and, though gorgeous, not all that bright
Specifications:
Image Tech: OLED, a7 Gen3 Intelligent Processor, Dolby Vision, NVIDIA G-SYNC, FreeSync, VRR
Audio Tech: Dolby Atmos, 2.2ch
Native Refresh Rate: 120Hz
Connections: HDMI x4 (ARC & HDMI 2.1 support), USB x3, WiFi, Ethernet, Bluetooth
Sony BRAVIA KD65 A8 OLED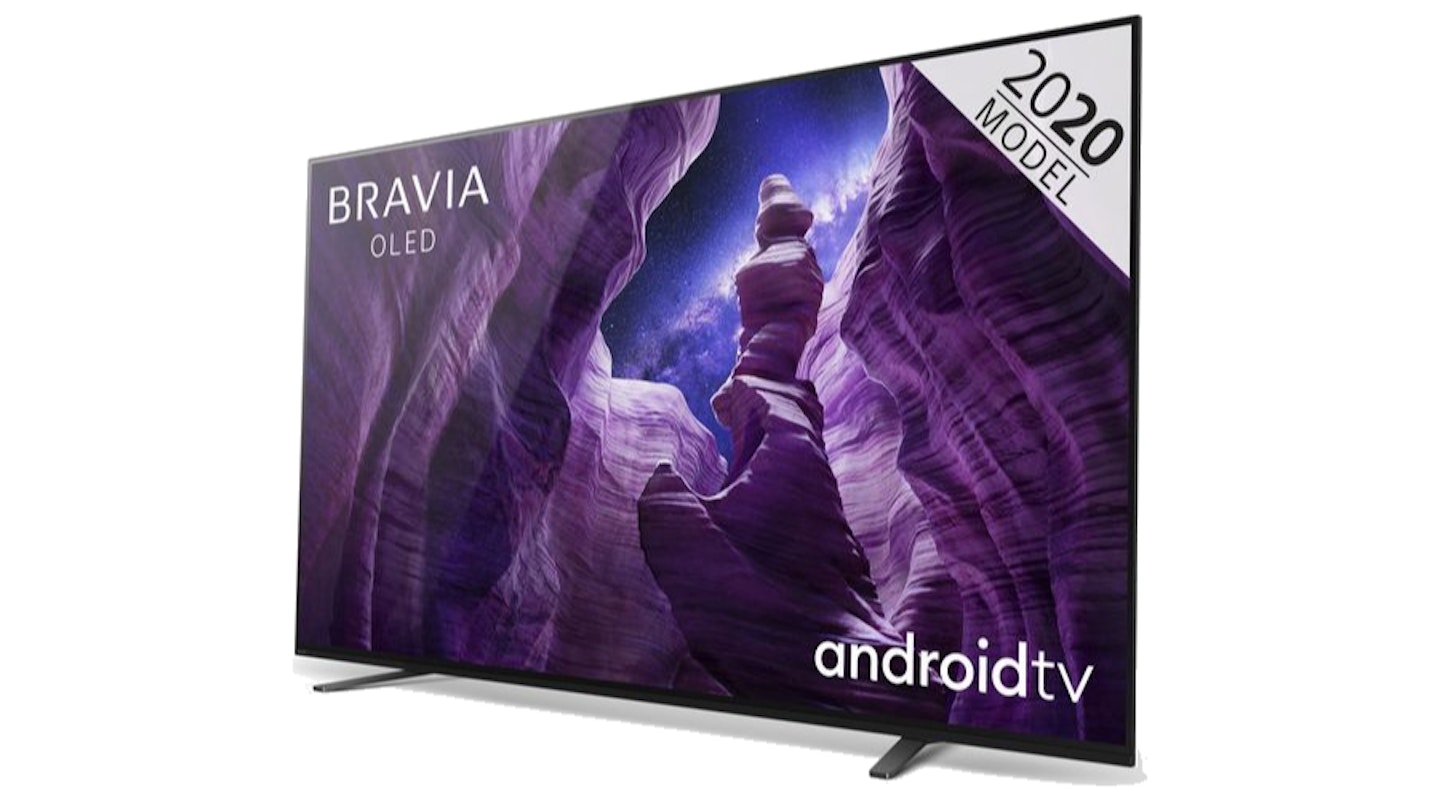 The Sony BRAVIA A8 combines the powerful Picture Processor X1 Ultimate Processor with OLED tech (thanks, LG). The result of this Sony-LG cooperation is an image with miraculous colour, detail and depth. Object-based HDR is hugely impressive onboard, providing targeted contrast support for increased realism. X-Motion Clarity supports the OLED and native refresh rate to reduce blur on fast-moving content. In short, many features are working to ensure that every single pixel is colour accurate, vibrant and highly detailed.
Speakers mounted behind the screen provide a powerful Dolby Atmos audio experience, with audio-correction sensors optimising the performance for your specific room. Google Assistant and Chromecast are in-built.
Pros: Sony tech powering LG OLED, impressive audio
Cons: No HDMI 2.1 support
Specifications:
Image Tech: Picture Processor X1 Ultimate Processor, OLED, X-Motion Clarity
Audio Tech: Acoustic Surface Audio, Dolby Atmos
Native Refresh Rate: 60Hz
Connections: HDMI x3 (eARC support), USB x2, WiFi, Ethernet, Bluetooth
LG CX OLED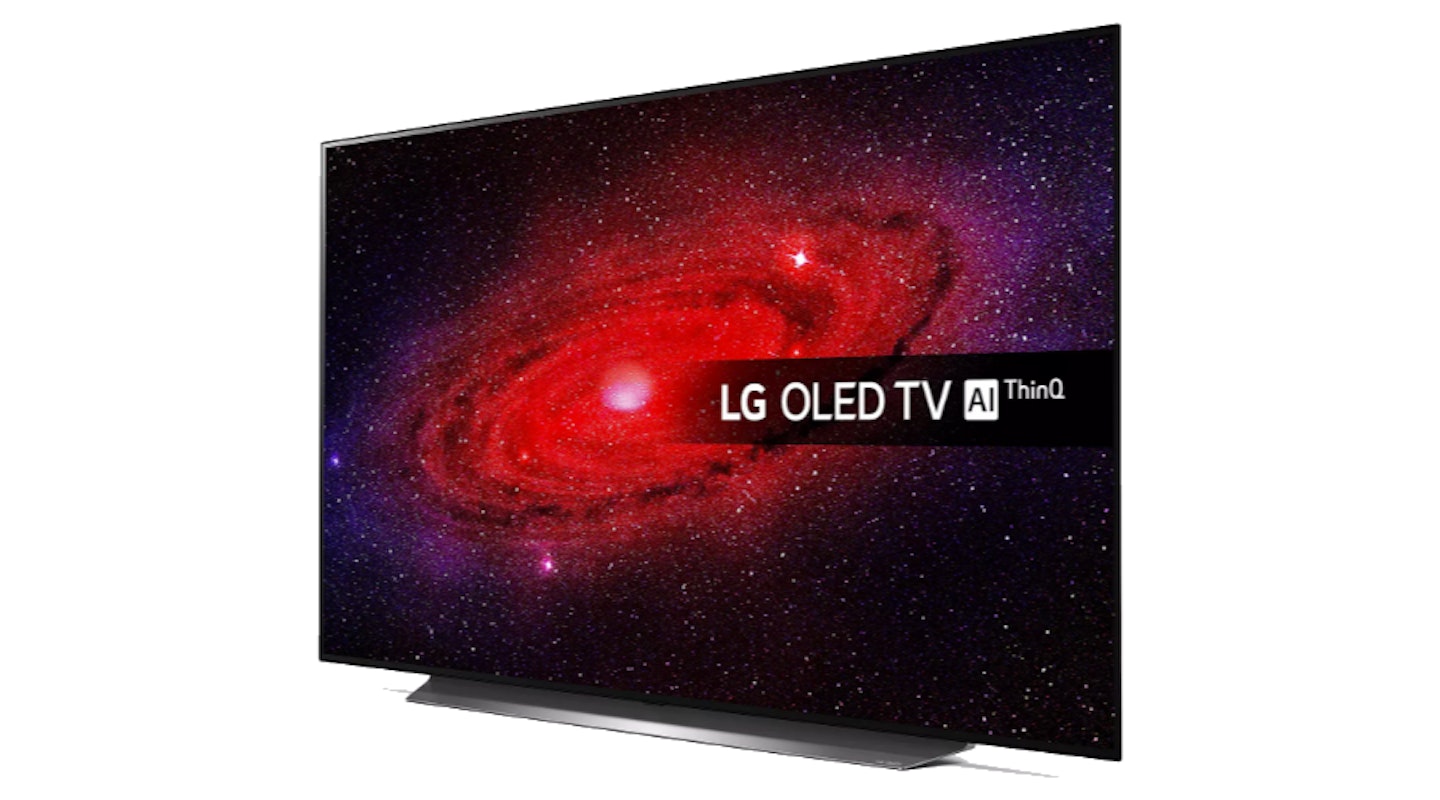 The LG CX is the big sister of the LG BX already featured. The family resemblance is pretty strong, with the CX also housing a refined and stunning OLED 4K UHD screen with HDR10+ and Dolby Vision. The telling difference between the two is CX's more powerful a9 Gen3 Intelligent Processor. The chip takes care of upscaling, sound optimisation, 5.1 upscaling and tuning, contrast adjustment, face enhancement and text upscaling.
Though the differences seem small, they add up to a significant effect. The entire visual experience is more refined, and the contrast is more powerful, creating darker blacks and more prominent brights (though the CX still isn't as bright as a QLED TV).
The CX also supports NVIDIA G-SYNC, FreeSync and HDMI 2.1, allowing gamers to experience 4K, 120fps gaming without issue.
Pros: One of the best TVs that money can buy
Cons: Expensive and the performance isn't lightyears ahead of the LG BX
Specifications:
Image Tech: OLED, a9 Gen3 Intelligent Processor, Dolby Vision, NVIDIA G-SYNC, FreeSync, VRR
Audio Tech: Dolby Atmos, 2.2ch
Native Refresh Rate: 120Hz
Connections: HDMI x4 (ARC & HDMI 2.1 support), USB x3, WiFi, Ethernet, Bluetooth
Samsung Q60T QLED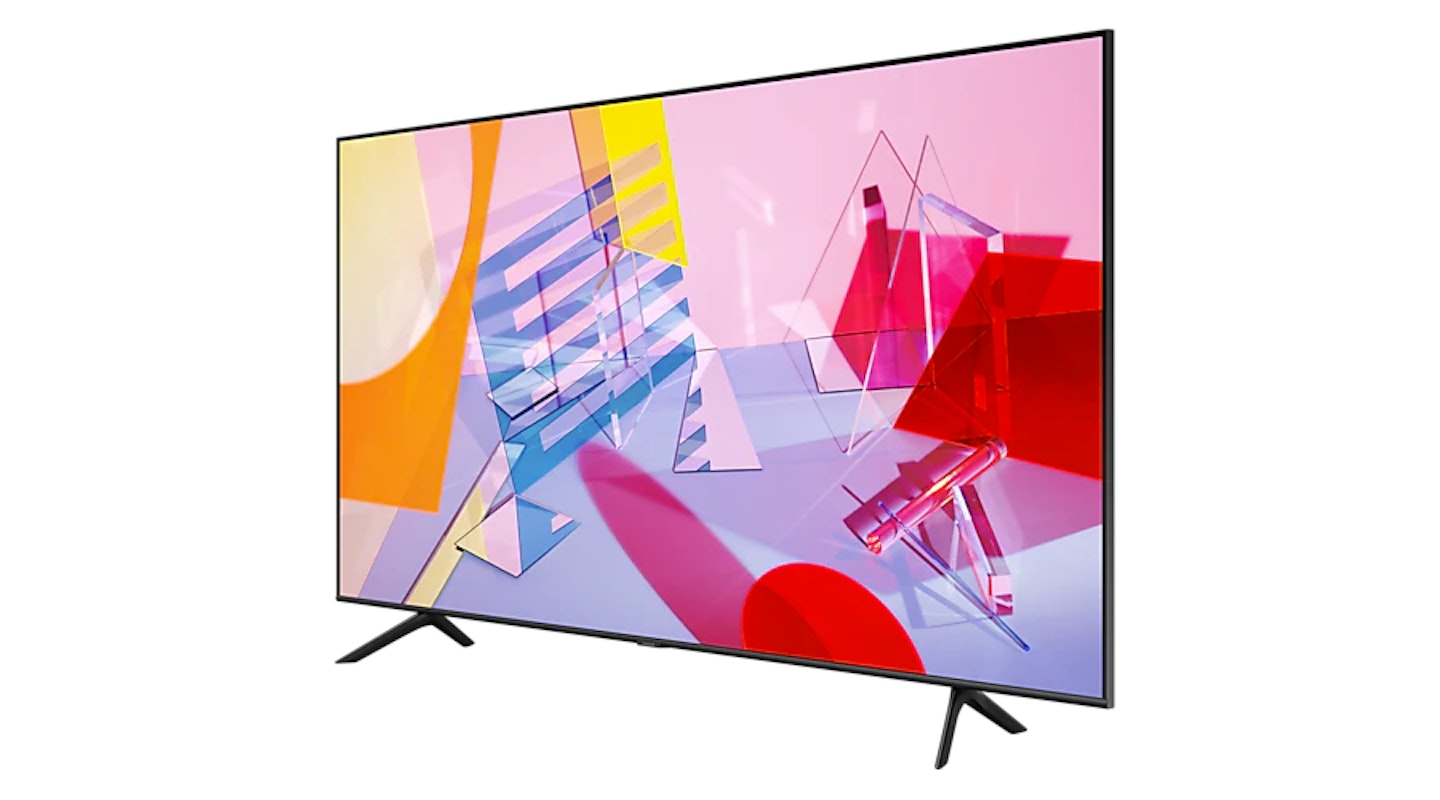 The main draw of the Samsung Q60T is the all-important acronym: QLED. Quantum LED tech is the main competition to LG's OLED tech, delivering stunning image luminosity, vibrancy and 100% colour volume. With every colour that can be physically displayed being so - and at all brightness levels - the resulting image is nothing short of cinematic. This tech also has the benefit of being very bright - ideal for well-lit rooms. The Dual LED design reinforces the colour volume, with added contrast providing deeper dark shades. As with other Samsung models, the Q60T carries the Tizen OS, which is rich in features and is user-friendly.
Pros: QLED for under £1,000
Cons: Entry-level QLED, standard refresh rate performance, no Dolby Vision or special audio features
Specifications:
Image Tech: QLED, Dual LED, HDR10+, HLG
Audio Tech: Adaptive Sound
Native Refresh Rate: 60Hz
Connections: HDMI x3 (eARC support), USB x2, WiFi, Ethernet, Bluetooth
Hisense AE7400FT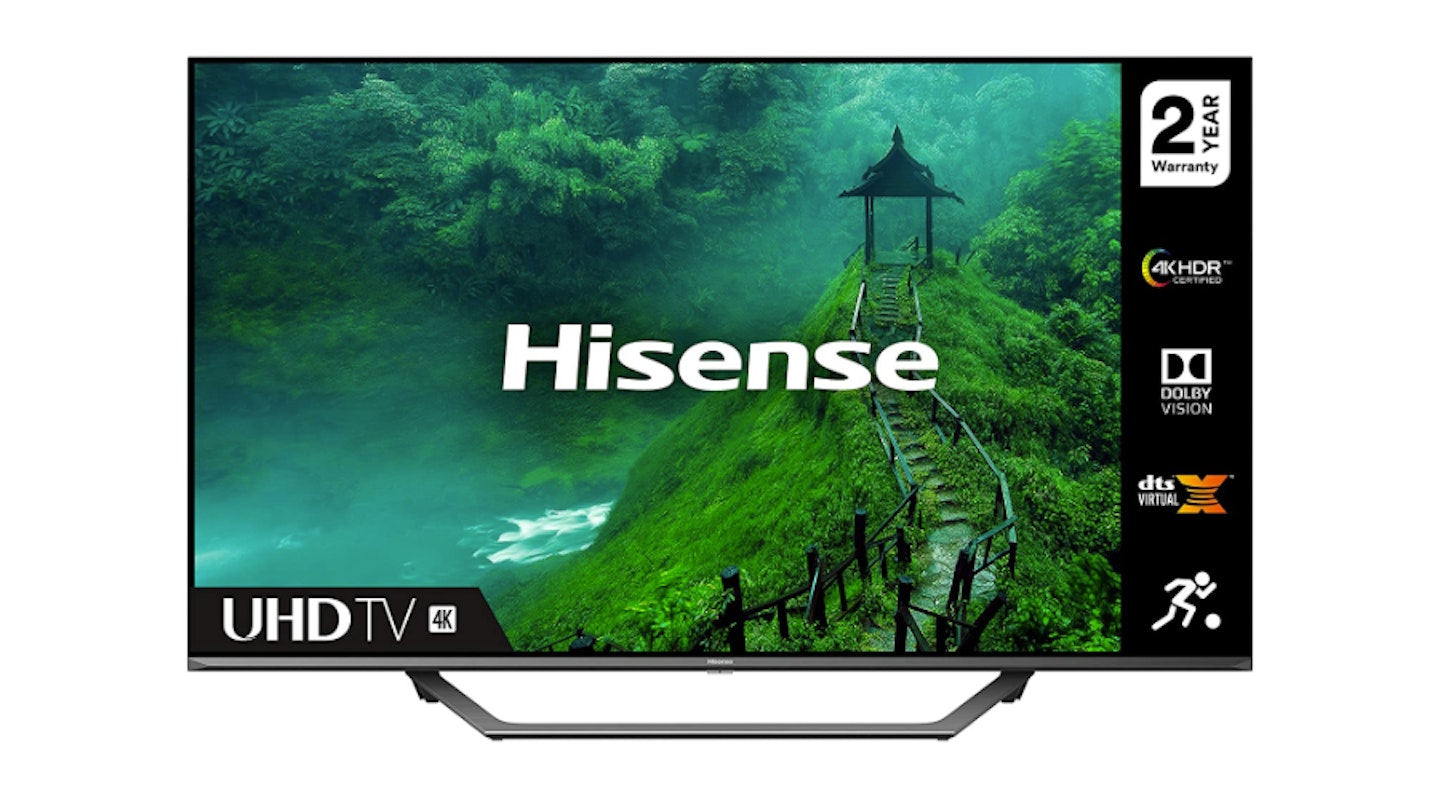 While the price of the AE7400FT is a fraction of some models we've featured, don't dismiss it as lightweight. The Dolby Vision-powered 4K UHD screen and DTS Virtual: X reinforced audio punch hard, and the Wide Colour Gamut provides a nice splash to on-screen colour. Gamers will enjoy the low input lag and sports fans will like the refresh rate. The upscaling of legacy content is welcome, ensuring that everything on the screen appears to a consistent standard.
While it's a bargain, there are some compromises to make when opting for a budget 65-inch TV. In the case of the AE7400FT, the image is solid, but those familiar with the vibrancy and detail of QLED and OLED will see a notable difference. Also, while it does the job, the VIDAA OS isn't as refined as Samsung Tizen or LG webOS.
Pros: Affordable access to big-screen 4K entertainment
Cons: Lacks refinement of higher-priced models
Specifications:
Image Tech: Dolby Vision, Wide Colour Gamut
Audio Tech: DTS Virtual: X
Native Refresh Rate: 60Hz
Connections: HDMI x4 (eARC support), USB x2, WiFi, Ethernet, Bluetooth
LG UN80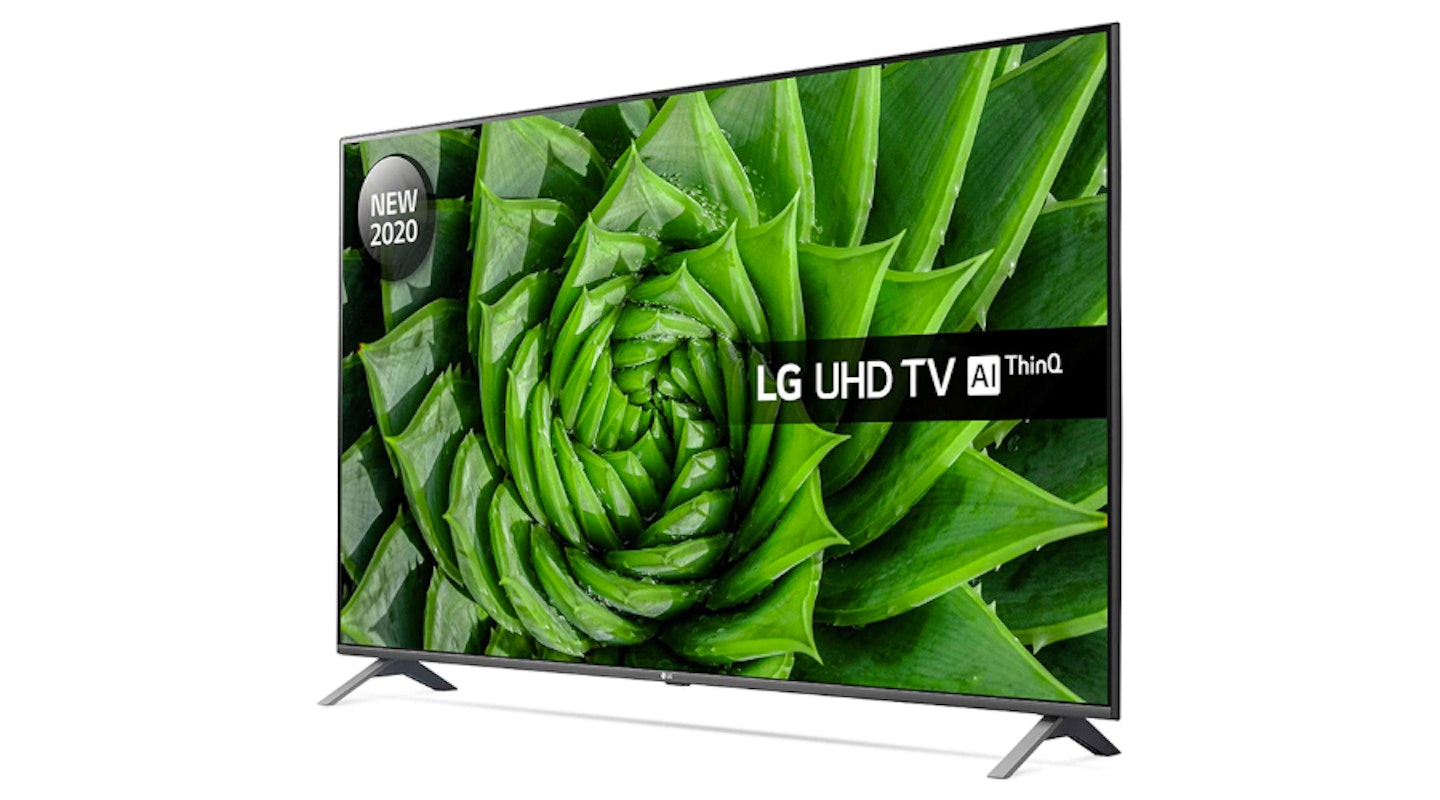 The LG UN80 is an exciting and well-rounded affordable offering. It carries the LG Quad Core Processor 4K chip, which helps to push out a luminous and powerful image with life-like contrast. It's got a welcome low input lag for gamers, and TruMotion does a satisfactory job smoothing out the 50hz refresh rate. While superior colour, micro-dimming and HDR support are found on LG's OLED TVs, for those wanting to keep hold of their budget, the TV will deliver and impress.
LG Ultra Surround does a really good job on audio and brings with it a surprising amount of kick. The OS is LG's webOS, a system by which all other systems should be judged. It's also unobtrusive and is home to many useful features, including voice control.
Pros: Good image and feature set on a budget
Cons: Vibrancy and brightness are found elsewhere
Specifications:
Image Tech: LG Quad Core Processor 4K, HDR10, HLG
Audio Tech: Ultra Surround, 2ch
Native Refresh Rate: 50Hz
Connections: HDMI x4 (eARC support), USB x2, WiFi, Ethernet, Bluetooth
JVC LT-65CF890 Fire TV Edition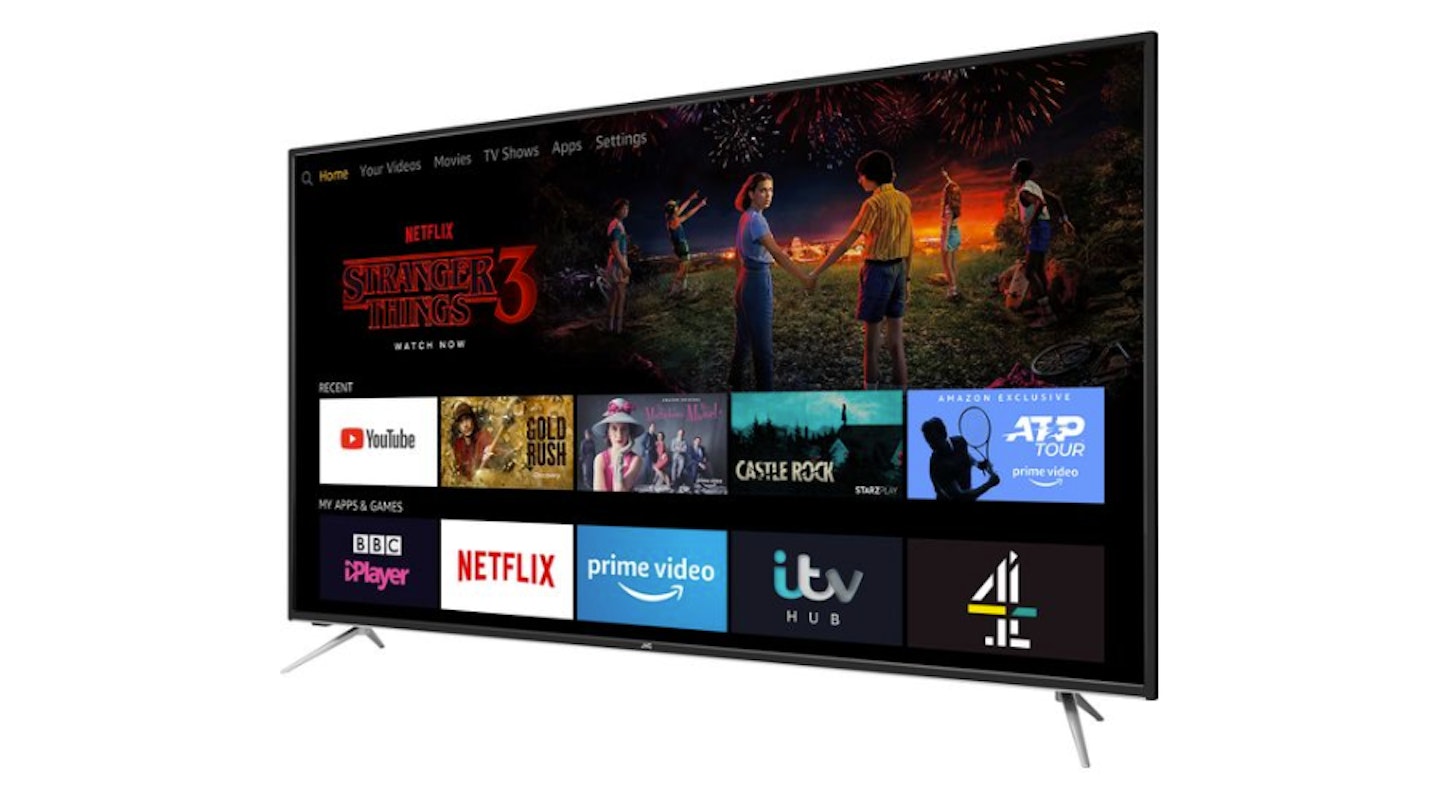 Are you a fan of seamless streaming and binging? Maybe you should gather around the JVC LT-65CF890. It's a 4K UHD smart TV that runs on Fire TV OS to provide a fully integrated Prime Video experience - think the Amazon Fire Stick, but without the need to plug anything in. While Prime Video is at the forefront of the OS, there's still support for apps from the likes of Netflix, BBC iPlayer and Disney+. The OS also integrates with many alternative streaming platforms, including Shudder, BFI Player and Mubi. The visual performance is good, too, with the 4K UHD resolution is backed up by HLG, HDR10 and Dolby Vision, which all work to ensure that the image you see is as impressive as possible.
Pros: Budget-friendly all-in-one entertainment
Cons: Lacks refinement
Specifications:
Image Tech: 4K UHD Processor, HDR10, HLG, Dolby Vision
Audio Tech: DTS Virtual
Native Refresh Rate: 50Hz
Connections: HDMI 2.0b x4 (ARC compatible x1); Composite x1; USB 2.0 x2, Bluetooth, WiFi, ethernet
HDMI, Resolution and Refresh Rate: A Quick Reference Guide
Port interfaces have a direct effect on the resolution and refresh rate attainable by a monitor. More recent iterations of the HDMI interface can transfer larger volumes of information, allowing for higher refresh rates and resolutions to be achieved.
Linking your gaming PC, PS5 or Xbox Series X to the correct port and with the right cable will ensure that your monitor performs at the peak of its powers. Here's a quick guide breaking down the maximum refresh rates and resolutions for HDMI connections:
HDMI 1.4 - 120Hz at 1080p, 75Hz at 1440p, 30Hz at 4K
HDMI 2.0 - 240Hz at 1080p, 144Hz at 1440p, 60Hz at 4K
HDMI 2.0a - The same as 2.0, but with support for HDR
HDMI 2.0b - The same 2.0a, but with support for HLG
HDMI 2.1 - 120Hz at 4K, 60Hz at 8K UHD
The version of HDMI that a TV carries is not always specified clearly. However, if a TV advertises HDR technology, it's a safe bet that it has at least the HDMI 2.0a iteration, and likewise for HDMI 2.0b and HLG.
READ MORE: The Best 49-Inch TVs
READ MORE: The Best 50-Inch TVs
READ MORE: The Best TVs Under £1,000
READ MORE: The Best Soundbars