When upgrading a TV, it's easy to fall into the trap of thinking that you need to go big to grab a state-of-the-art set. Thankfully for those of us with modest living rooms and budgets, this isn't the case. Many reputable brands are offering 40-inch smart TVs that can compete with all the 50-inch-plus options.
With streaming apps, on-demand services and other smart features, 40-inch TVs are going to provide you with countless hours of entertainment. Much like the slightly larger 43-inch TVs, 40-inch smart TVs are also ideal for console gamers looking to access blisteringly sharp visuals, allowing those who have just picked up a PS5 or Xbox Series X to unlock the power of 4K UHD. Technology moves fast in this world, and even budget options offer fantastic, clear and crisp displays and substantial audio capabilities.
What we look for in the best 40-inch TVs:
Connectivity
The more interfaces that a TV has, the more useful it will prove in operating as an entertainment hub. A TV with multiple HDMI inputs will provide space for Blu-ray players, video game consoles and media streaming devices. USB ports are valuable interfaces, as they can playback locally stored movies, or they can unlock a TV's ability to pause and rewind live TV. Internet connectivity is always on smart TVs; WiFi and ethernet ports offer up two ways to connect to the world wide web. Bluetooth is going to allow for smartphones and wireless speakers to connect to the 40-inch TV.
Screen and Image Tech
A quality processor is a must because it's the brain of the TV. Following this, comprehensive support for High Dynamic Range (HDR), a technology that looks after contrast to improve vibrancy and depth, is needed. Refined resolution upscaling is also an important feature, as it pulls all viewed content up to a similar level - this means that there are no ugly and jarring differences between old content and new.
Refresh rate is key for a smooth viewing experience. The refresh rate of a TV refers to how many times the screen refreshes every second. Measured in Hertz (Hz), the higher the refresh rate, the smoother the image – low refresh rates can make fast-paced content appear blurry. 50-60Hz will be fine for TV shows and movies, as they normally shoot at 27fps. Higher refresh rates are a more important feature for those into motion performance, such as sports fans and video game enthusiasts.
Audio Tech
Sound plays an essential role in creating an immersive entertainment experience, no matter what you're watching. Modestly priced TVs will typically have stereo surround sound - this does a fine job for everyday entertainment, but as you move up in audio offerings (and price), alternative audio technologies begin to emerge. Of particular interest to film fans and quality soundbar owners are Dolby Atmos and DTS Virtual .
These two sound profiles are object-orientated. They go beyond the front-behind-left-right configuration of surround sound by simulating above and below channels. This practice finds its root in cinema sound systems and gives the listener the impression that they are in the centre of a scene. The ability to handle the signal of these audio engines is present on many TVs, but a compatible soundbar, headphone set or surround sound system is needed to hear the effect. But, if you love film, it's worth the extra investment.
Here's our pick of the best best 40-inch TVs around:
Just so you know, while we may receive a commission or other compensation from the links on this page, we never allow this to influence product selections.
The best 40-inch TVs
Panasonic TX-40HX800B
Hisense 40A5600FT
JVC LT-40CF700 Fire TV Edition
JVC LT-40CA890 Android TV
Panasonic TX-40FS503B
Empire's best 40-inch TVs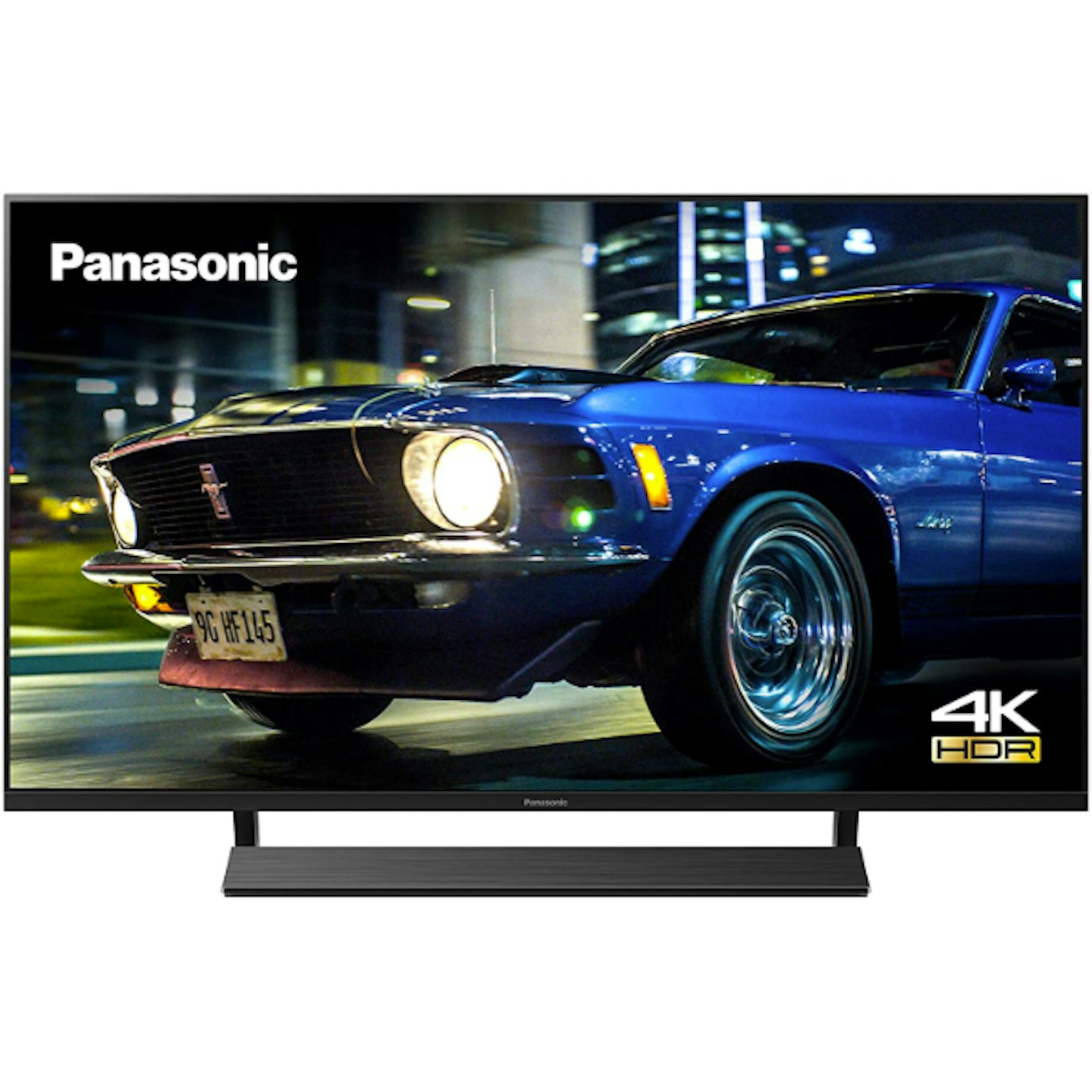 1 of 5
Panasonic TX-40HX800B
The Panasonic TX-40HX800B is the most expensive TV on our list, but buyers are well compensated for the investment. It has Dolby Vision, HDR10+, HDR10, Hybrid Log-Gamma and HCX Processor ready to ensure that the 4K UHD picture looks sharp, precise and rich. Local dimming helps the image to pop even further, and the colour reproduction is of great quality. There are interfaces aplenty, and Panasonic's Cinema Surround and Dolby Atmos helping you immerse into content. Freeview Play is on-board, along with a simple OS hosting all of the streaming apps anyone could need.Specifications:Image Tech: 4K UHD, Dolby Vision, HDR10+, HDR10, HLGAudio Tech: Dolby AtmosNative Refresh Rate: 60HzConnections: HDMI 2.0 x 3 (ARC x1); WiFi, ethernet, component x1, composite x1, USB 2.0 x2, USB 3.0 x1, optical , 3.5mm audio out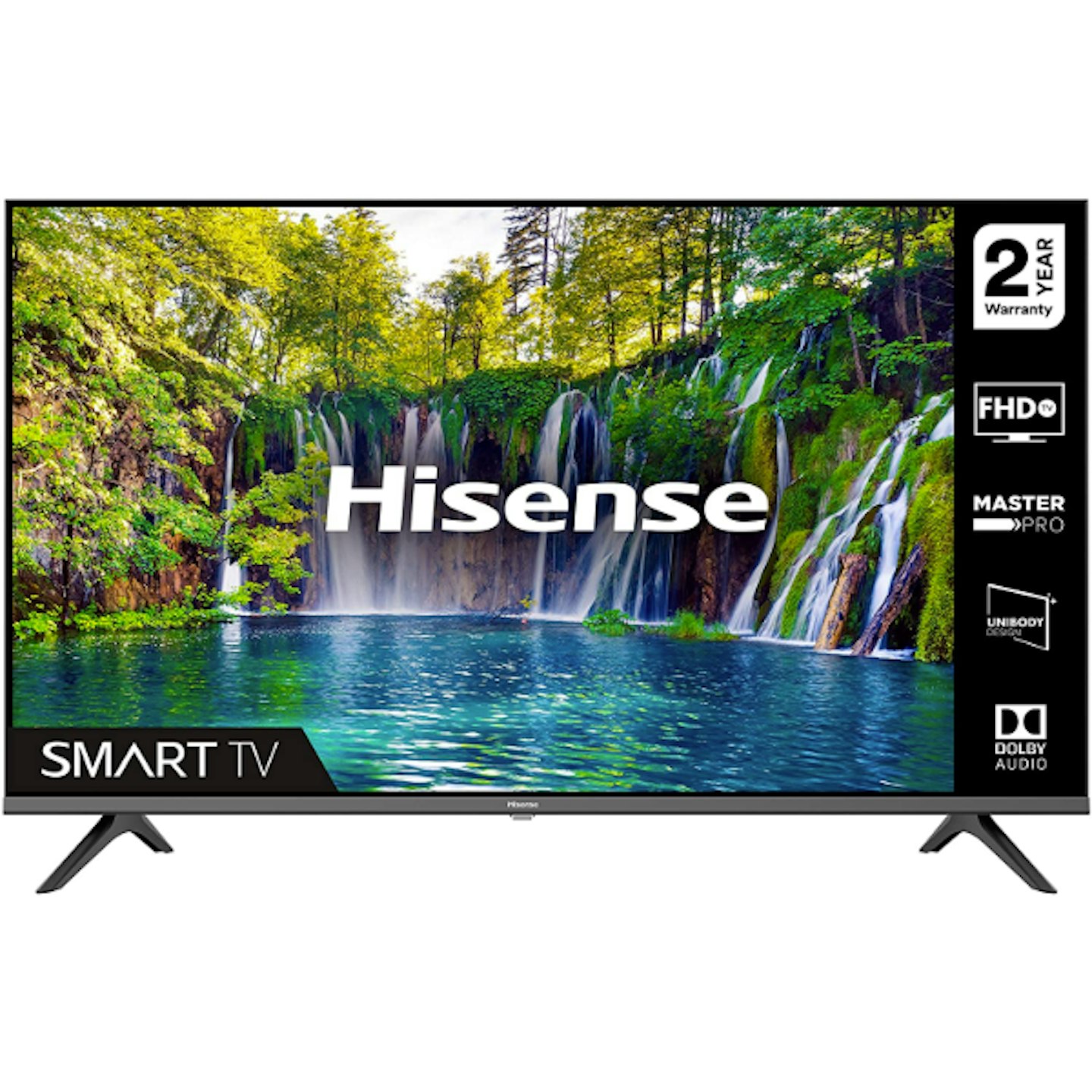 2 of 5
Hisense 40A5600FT
The Hisense 40A5600FT is an absolute steal, offering great performance for a budget price. Its quad-core processor takes care of the colour profile via the Natural Colour Enhancer, which produces a vibrant and energetic full HD image. Audio is processed using Hisense dbx-tv, which brings up the bass, adds clarity and provides a consistent stereo performance - a budget soundbar is recommended for a more impactful experience, however. The smart OS is the VIDAA U 2.5 - a well-throughout and reliable system with a nice performance speed.Specifications:Image Tech: Full HD DLEDAudio Tech: Hisense dbx-tvNative Refresh Rate: 60HzConnections: HDMI 1.4 x2 (ARC x1), USB 2.0 x2, WiFi, ethernet, composite x1, optical, 3.5mm audio out
3 of 5
JVC LT-40CF700 Fire TV Edition
The JVC LT-40CF700 uses the same OS you'll find on a Fire TV Stick, with integrated Amazon Prime Video support. Other streaming services are accessible through the use of apps as on other smart TVs. The user interface is intuitive and quick to navigate - Alexa support allows voice control for an even more streamlined experience. The full HD LED screen performs well, with a clear and bright image across films, TV and games. This is a nice choice for a simple, low-fuss streaming experience.Specifications:Image Tech: Full HD LEDAudio Tech: Dolby Digital PlusNative Refresh Rate: 60HzConnections: HDMI 1.4 x3 (ARC x1), USB 2.0 x2, WiFi, ethernet, Bluetooth, composite, optical, 3.5mm audio out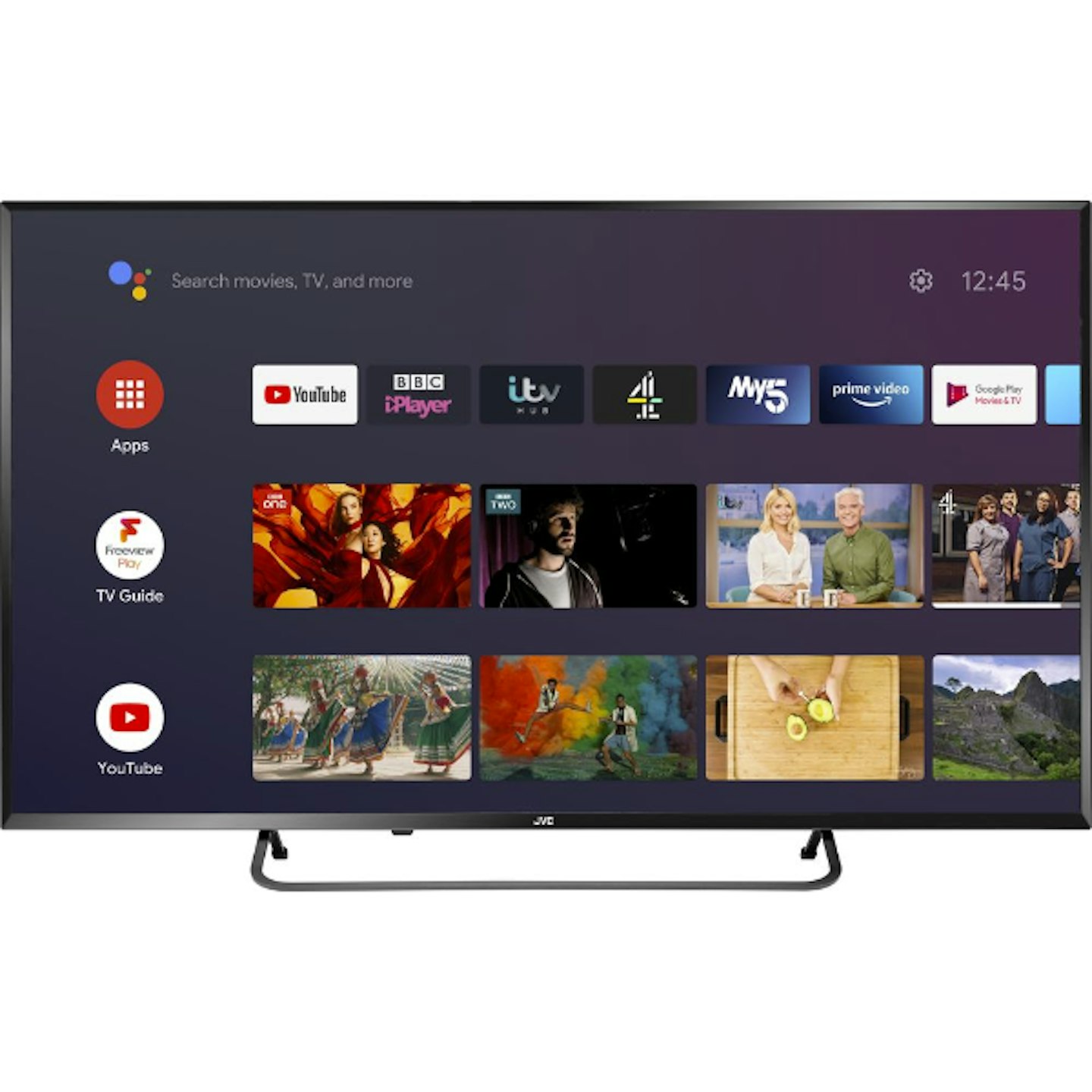 4 of 5
VC LT-40CA890 Android TV
Though an entry-level TV, the JVC LT-40CA890 has a lot to give. Accessing 4K UHD resolution at this price point is a delight, and the support for HDR10 is welcome. The Android OS is a Google system and is very flexible and easy to understand. Chromecast is also here, allowing for quick and easy smartphone streaming, and Netflix 4K and Prime Video 4K are preloaded and ready to stream. Linking the JVC into a wider entertainment setup won't be an issue either, thanks to four HDMI 2.0, three USB 2.0 interfaces and Bluetooth support.Specifications:Image Tech: 4K UHD LED, HDR10Audio Tech: Dolby Digital PlusNative Refresh Rate: 50HzConnections: HDMI 2.0b x4 (ARC x1), USB 2.0 x3, WiFi, ethernet, Bluetooth, composite, 3.5mm audio jack
5 of 5
Panasonic TX-40FS503B
It might only be HD, but the clear, bright and crisp HDR image brought by the TX-40FS503B might have you questioning the need for 4K. The TV produces images with a deep contrast and rich colour, and a game/sports mode can be used to up the performance on quick-moving footage. Audio is processed via Panasonic's Cinema Surround system, which also boosts mid frequencies for improved dialogue performance. Smart TV apps for streaming and on-demand services and Freeview Play functionality are all present and correct. Connect up a USB stick to unlock the TV recording.Specifications:Image Tech: Full HDAudio Tech: Cinema SurroundNative Refresh Rate: 50HzConnections: HDMI 1.4 x2 (ARC x1), USB 2.0 x2, WiFi, optical, 3.5mm audio jack
READ MORE: The Best 43-Inch TVs
READ MORE: The Best TVs Under £1,000
READ MORE: The Best TVs For Gaming