The case could be made that horror movie fans are the most dedicated fandom around. They don't need to wait for Halloween to get spooked. The ardent horror fan doesn't need an excuse to explore the darker regions of cinema. They're ready to get thoroughly creeped out, no matter the season.
Even though horror films are primarily about horror and fear (surprisingly), this is largely where the consensus ends. The plentiful buffet cart that is the horror genre is bursting with choice, with frights of the supernatural, psychological, zombie apocalyptic, shocking and gory to choose from. To celebrate what the genre has to offer, we've gathered together the best horror movie t-shirts on the web.
Whether you prefer your horror ghoulish, ghastly, or somewhere in the melting cauldron between, there's a t-shirt for you.
Empire Horror T-Shirts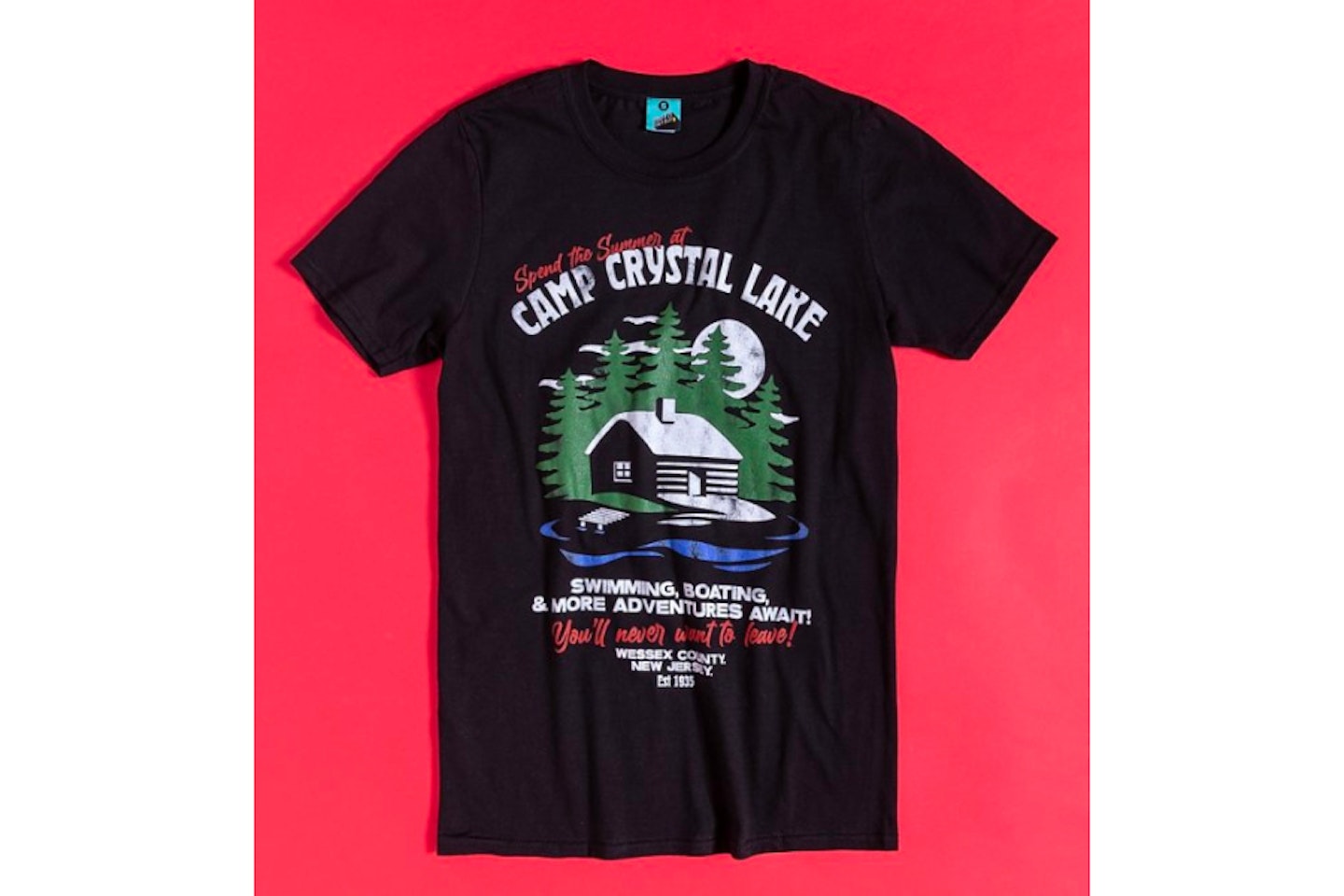 1 of 26
Friday the 13th Camp Crystal Lake T-Shirt
Celebrate the iconic haunt of Jason and Pamela Voorhees.
2 of 26
Halloween Mike Myers T-Shirt
A classic of horror cinema, charting the growth of Michael Myers from a small creepy killer to a tall creepy killer.
3 of 26
Casper The Friendly Ghost T-Shirt
Casper, a nice little chap who teaches us all that it's not what you are, but who you choose to be.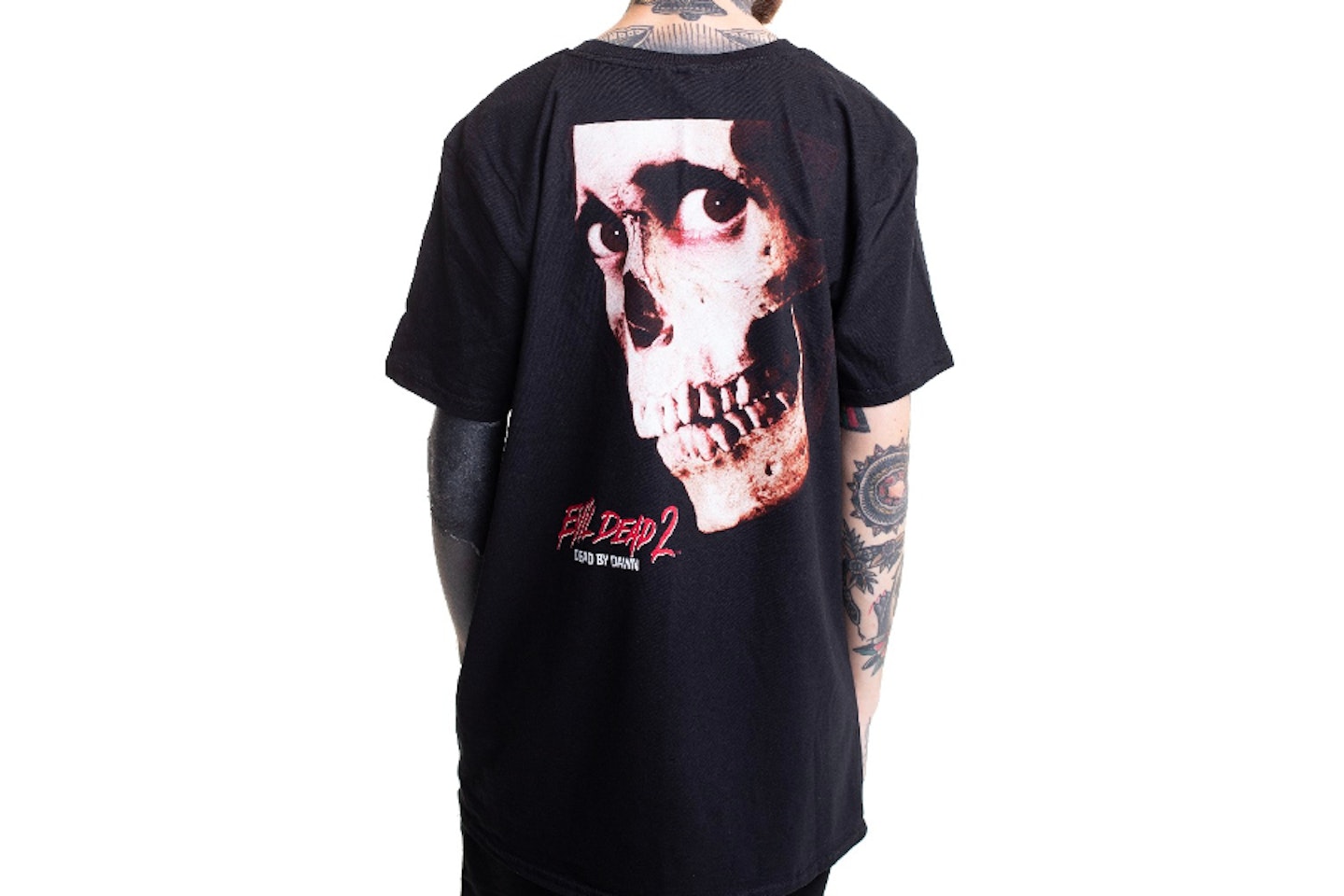 4 of 26
Evil Dead T-Shirt
We can't recommend you a boom-stick, but this t-shirt is pretty… groovy.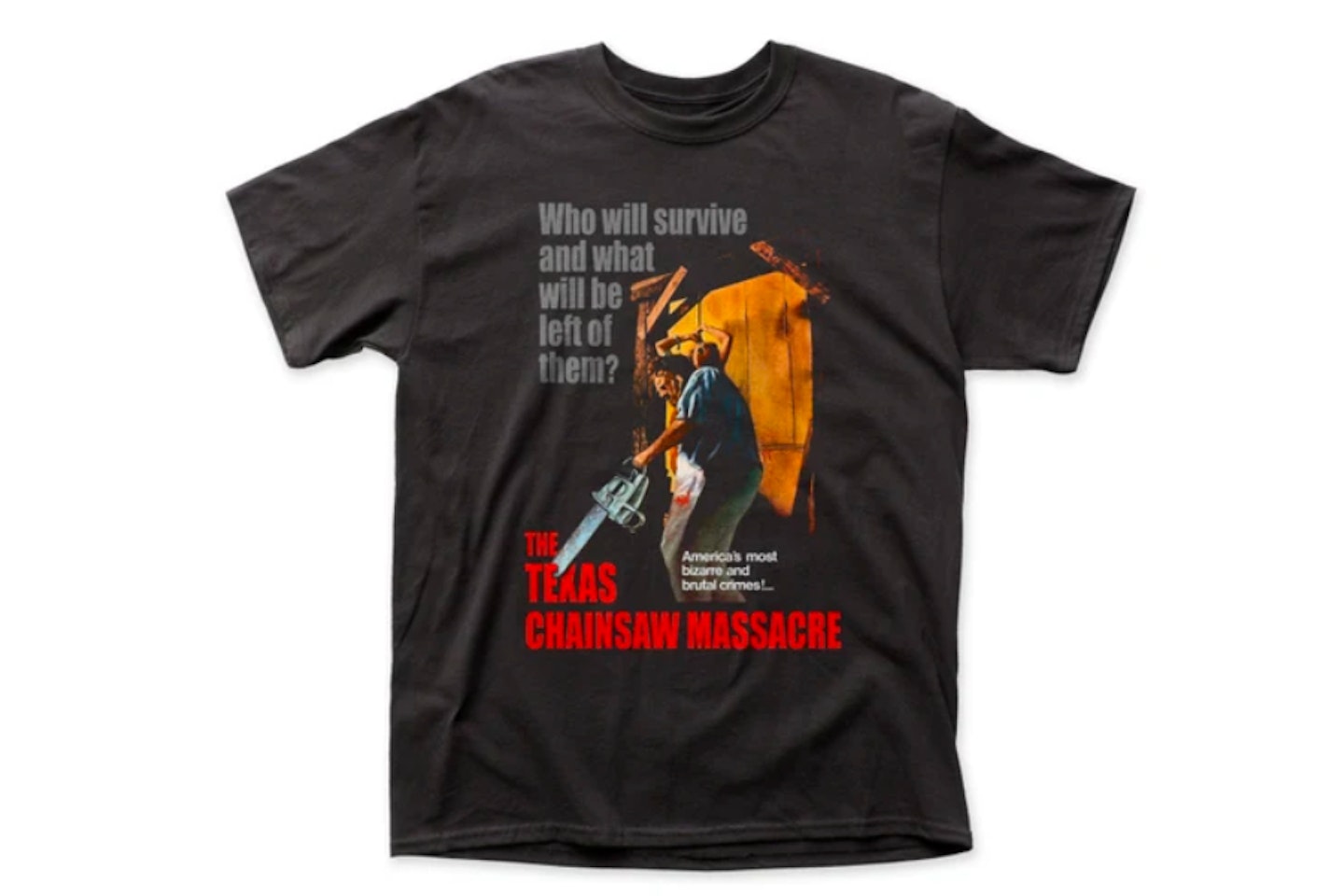 5 of 26
Texas Chainsaw Massacre T-Shirt
A true slasher icon and the inspiration for millions of people to make sure they've got enough fuel in the car.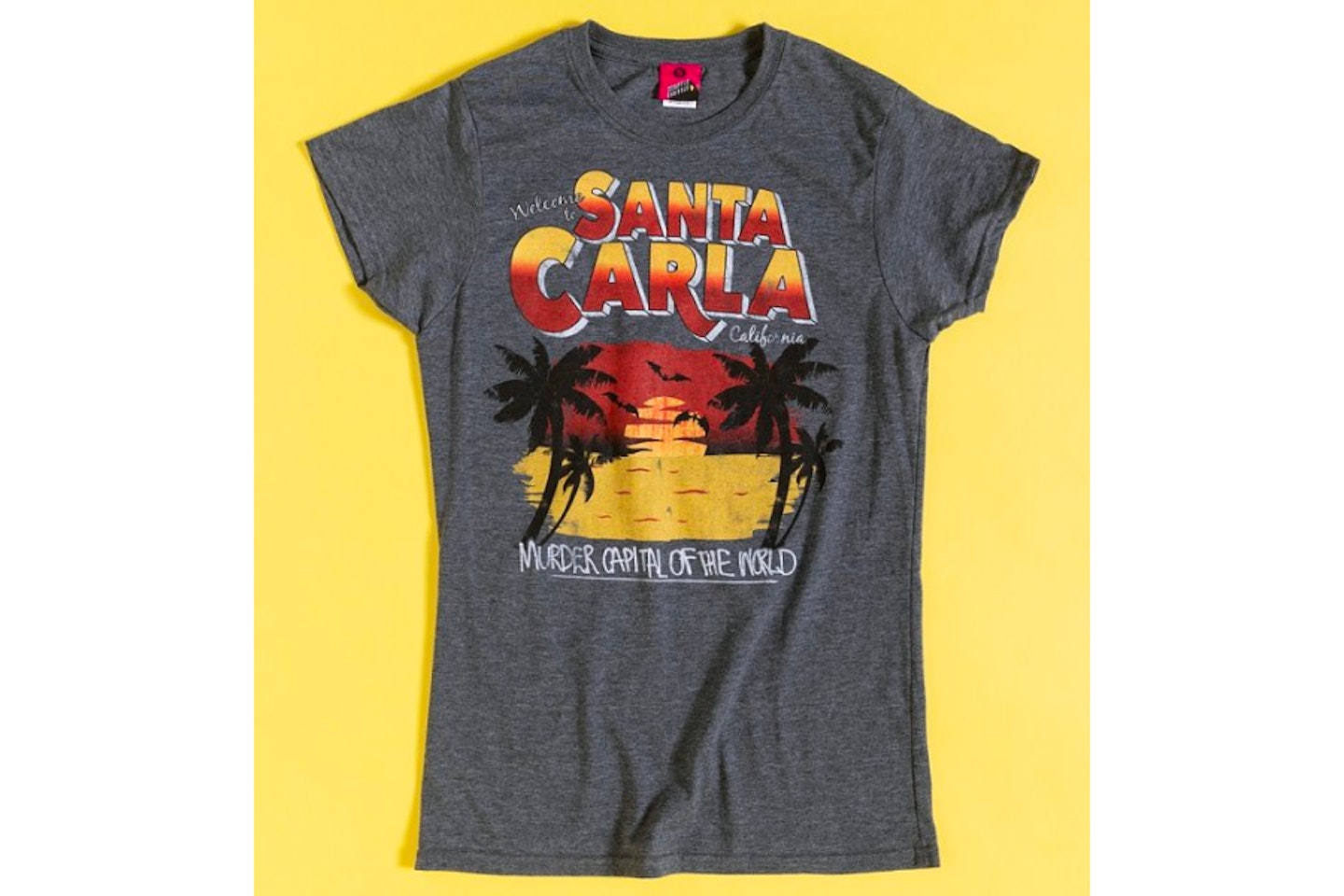 6 of 26
The Lost Boys Welcome to Santa Carla T-Shirt
Stana Carla: Murder capital of the world, and beloved home of vampire gangs and greased-up saxophonists. Also available in men's cut (navy).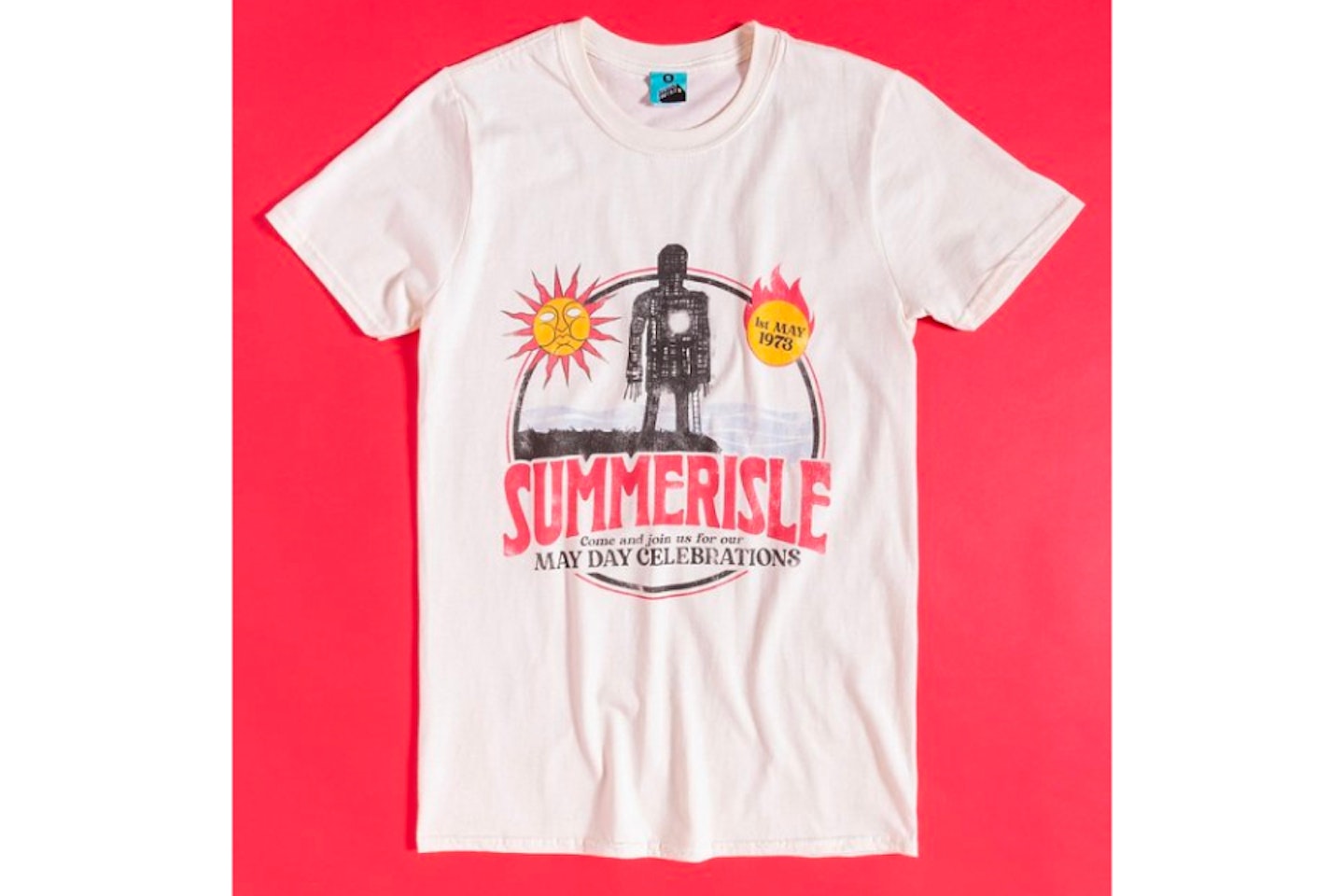 7 of 26
The Wicker Man Summerisle T-Shirt
Visit the pastoral and rural Summerisle, stay at the Green Man Inn and get ready for the festival, with a rumoured headline act from little-known star Neil Howie.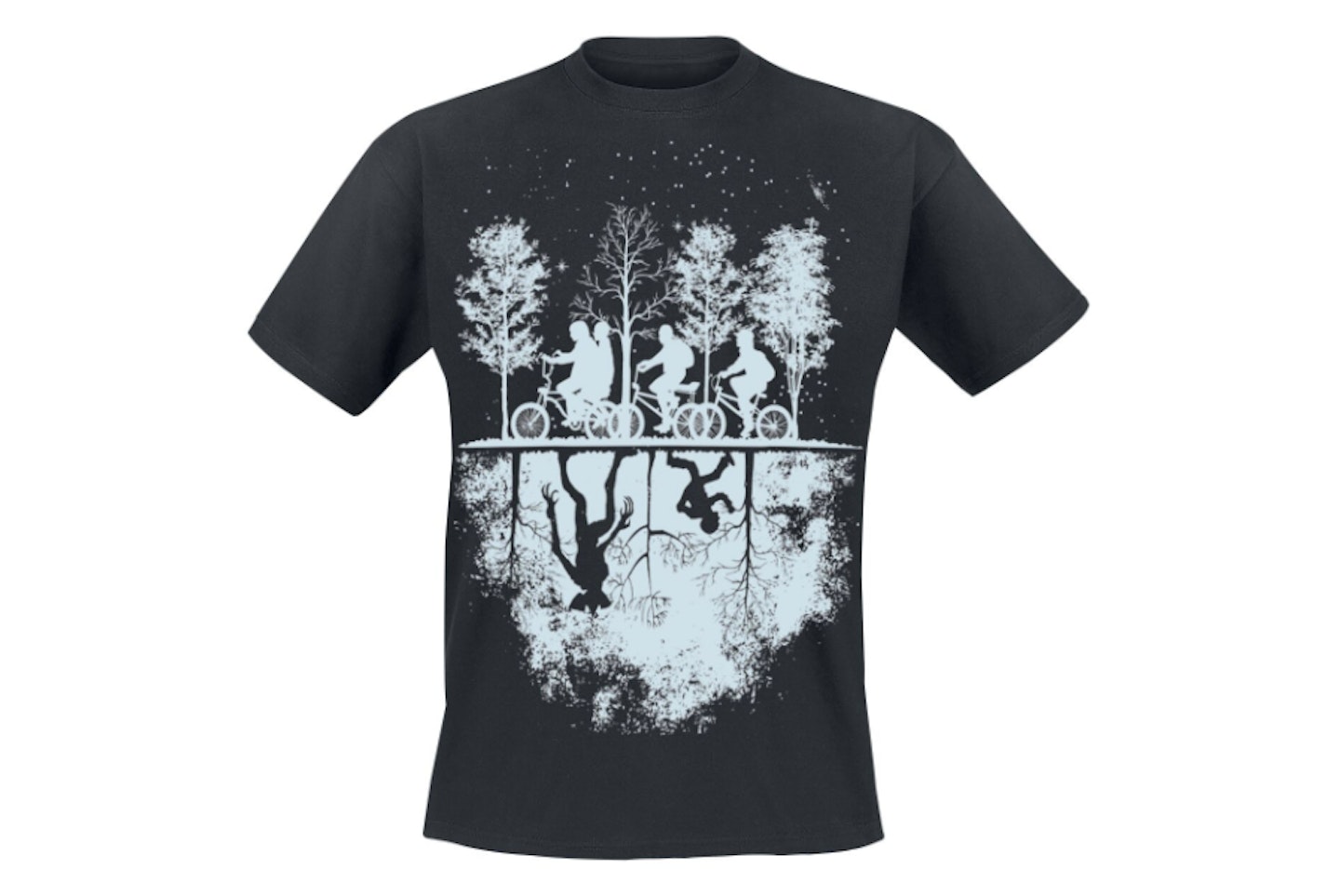 8 of 26
Stranger Things Upside Down T-Shirt
Don't be a mouth-breather. Stock up on Eggos and prepare to enter the Upside Down.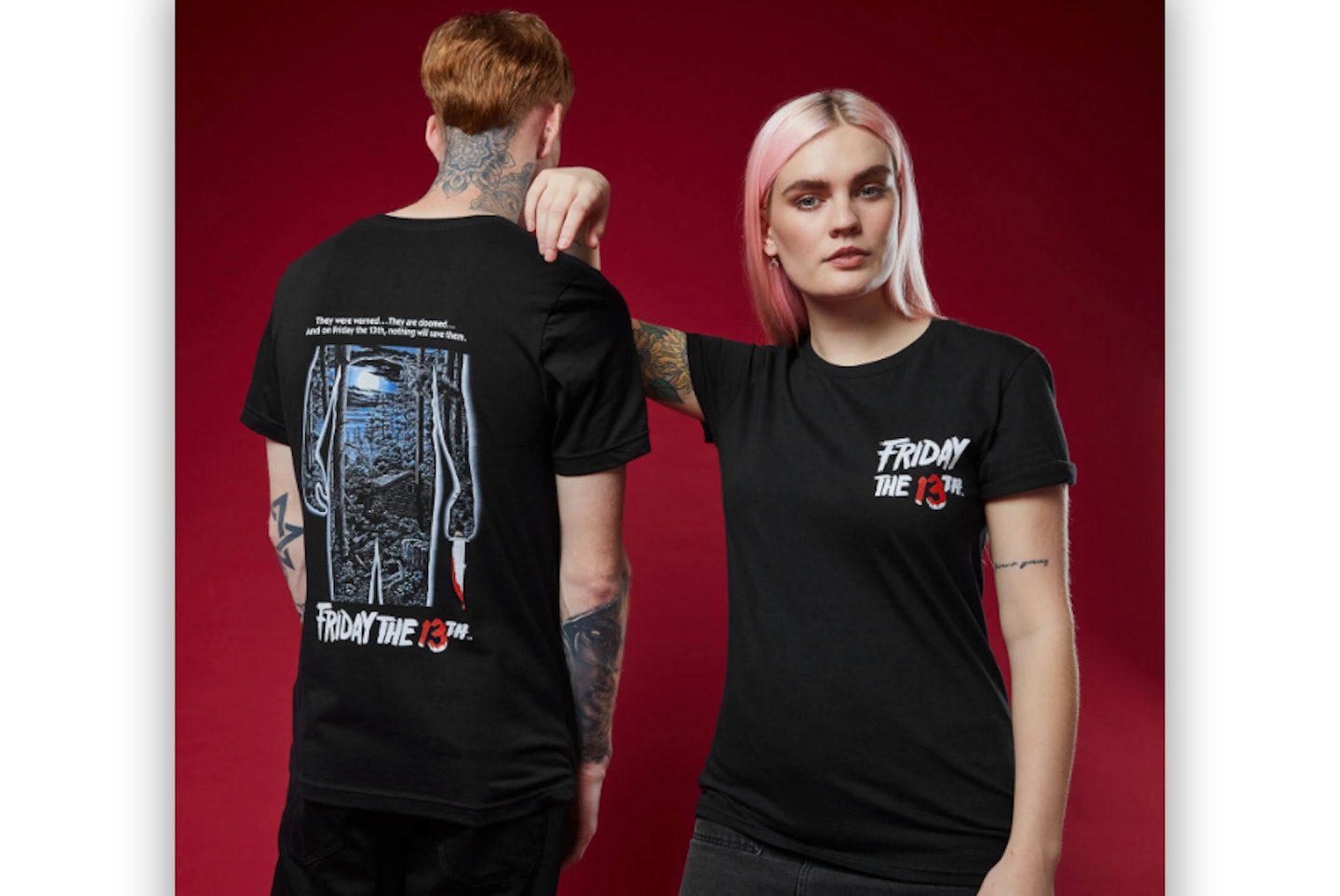 9 of 26
CREDIT: Zavvi.com
Terror Collection Friday 13th T-Shirt
The superstitious among us tread carefully on such dates. Maybe the visitors of Crystal Lake shouldn't have dismissed the myth so readily…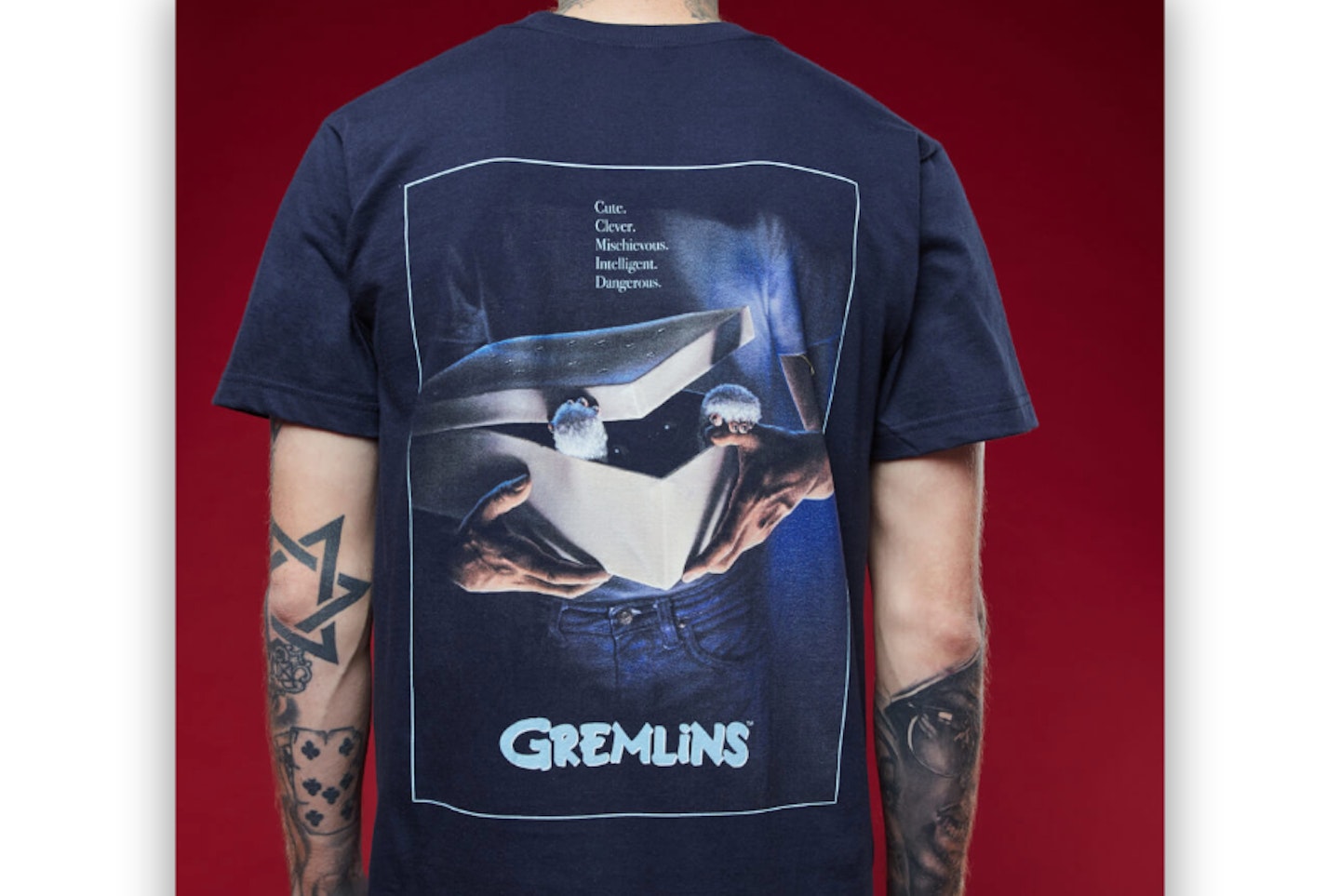 10 of 26
CREDIT: Zavvi.com
Terror Collection Gremlins T-Shirt
Don't put it near light. Don't let it get wet. Do not feed it after midnight. Anyone else noticed that the Gremlin rules are also the key to getting a good night's sleep?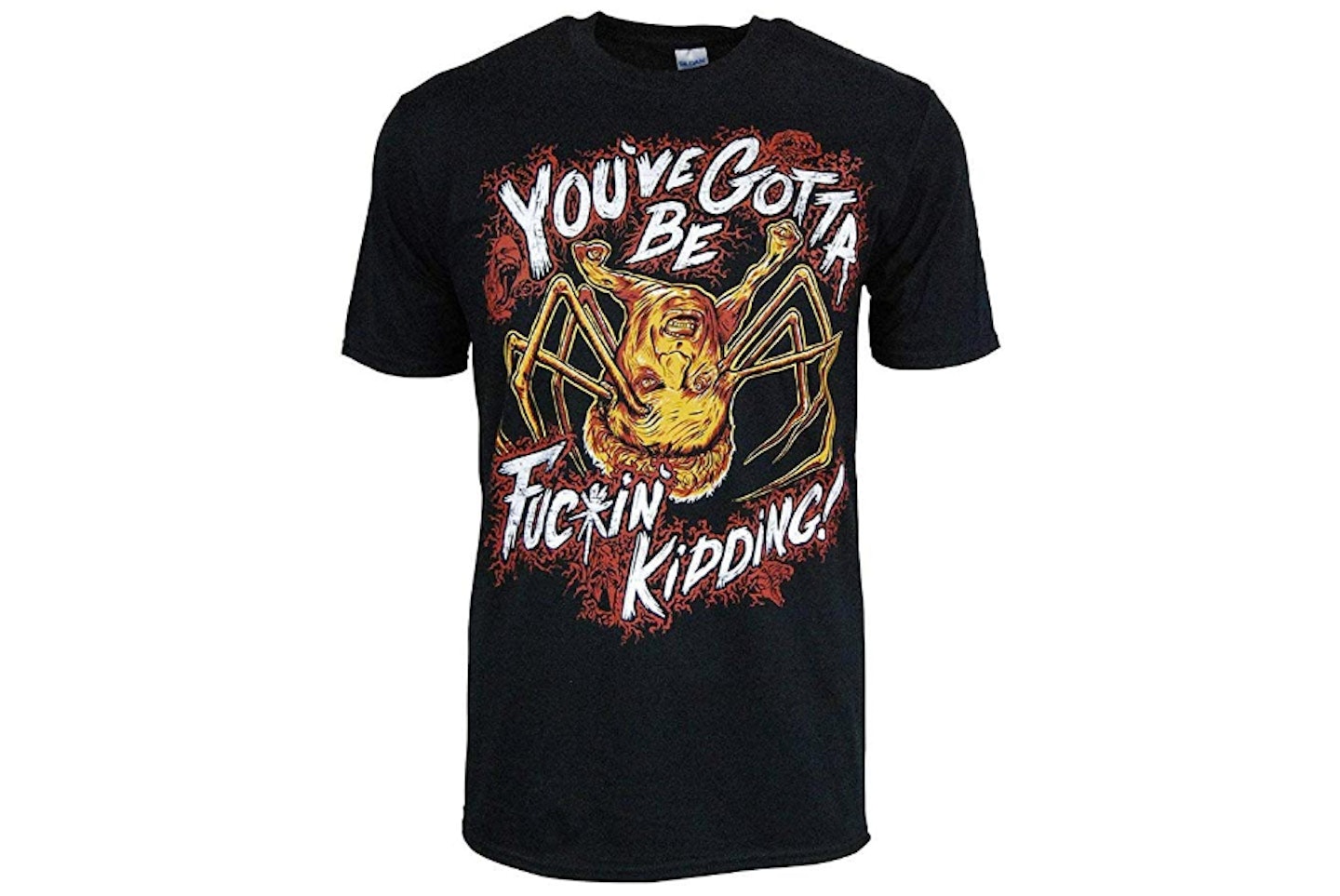 11 of 26
The Thing Norris' Spider Head T-Shirt
That moment when you released that things weren't just bad, but that they were really, really bad.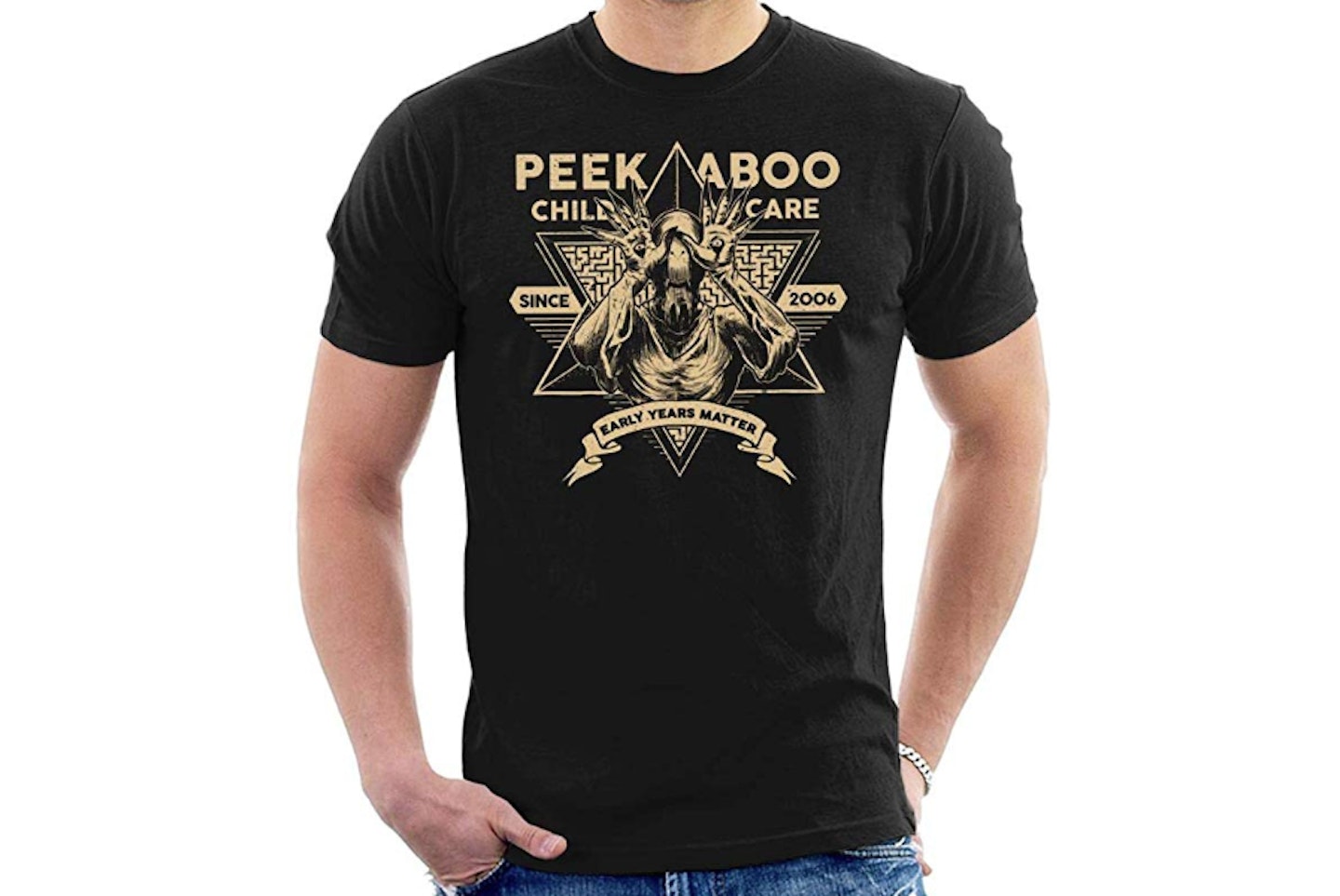 12 of 26
Pan's Labyrinth Peek A Boo Child Care T-Shirt
Who knows, so long as they don't pull an Ofelia, maybe a child would be okay in his lair? Granted, it's a big maybe.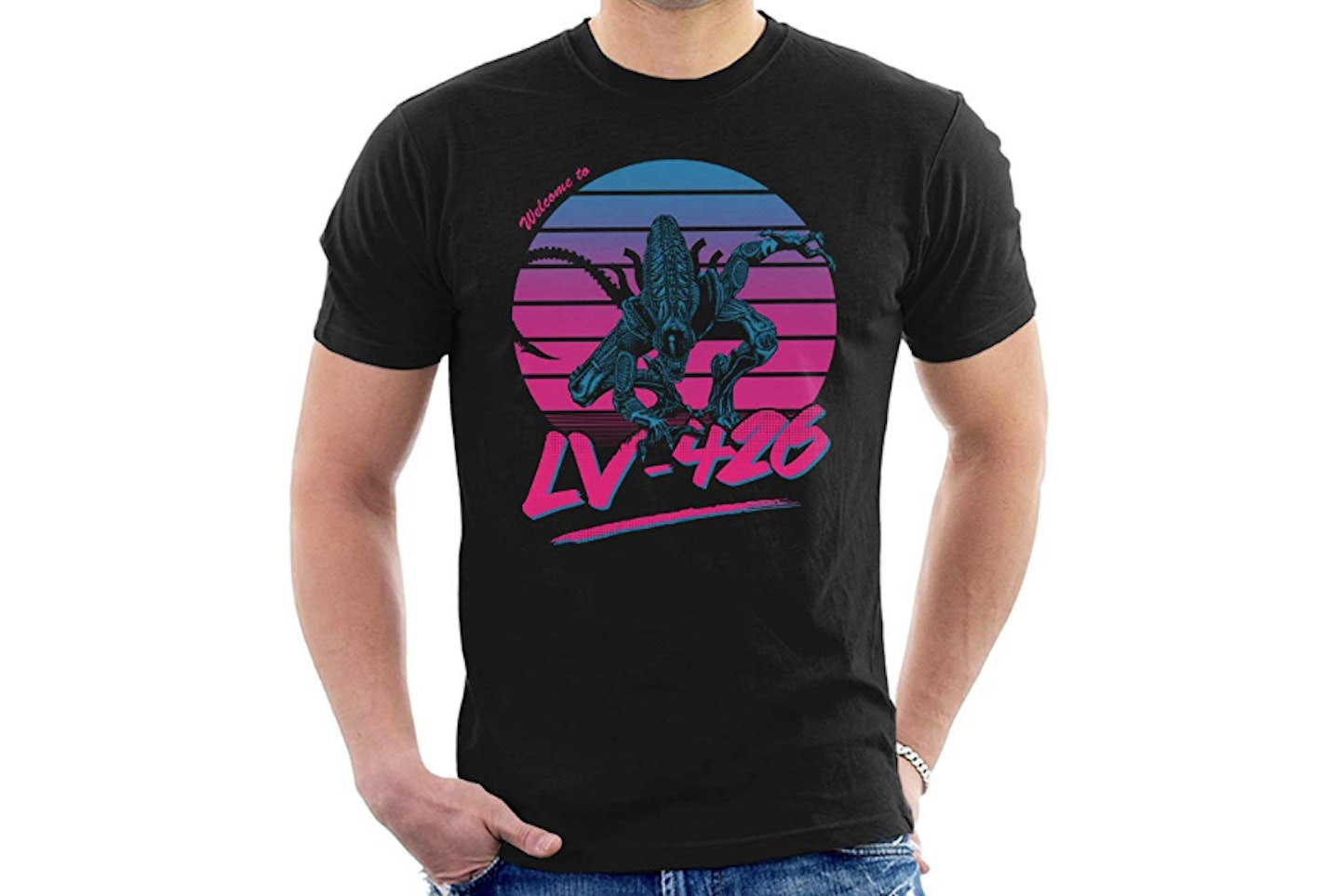 13 of 26
Aliens Welcome to LV-426 T-Shirt
Welcome to LV-426, the planetoid with a questionable method of greeting travellers from distant lands.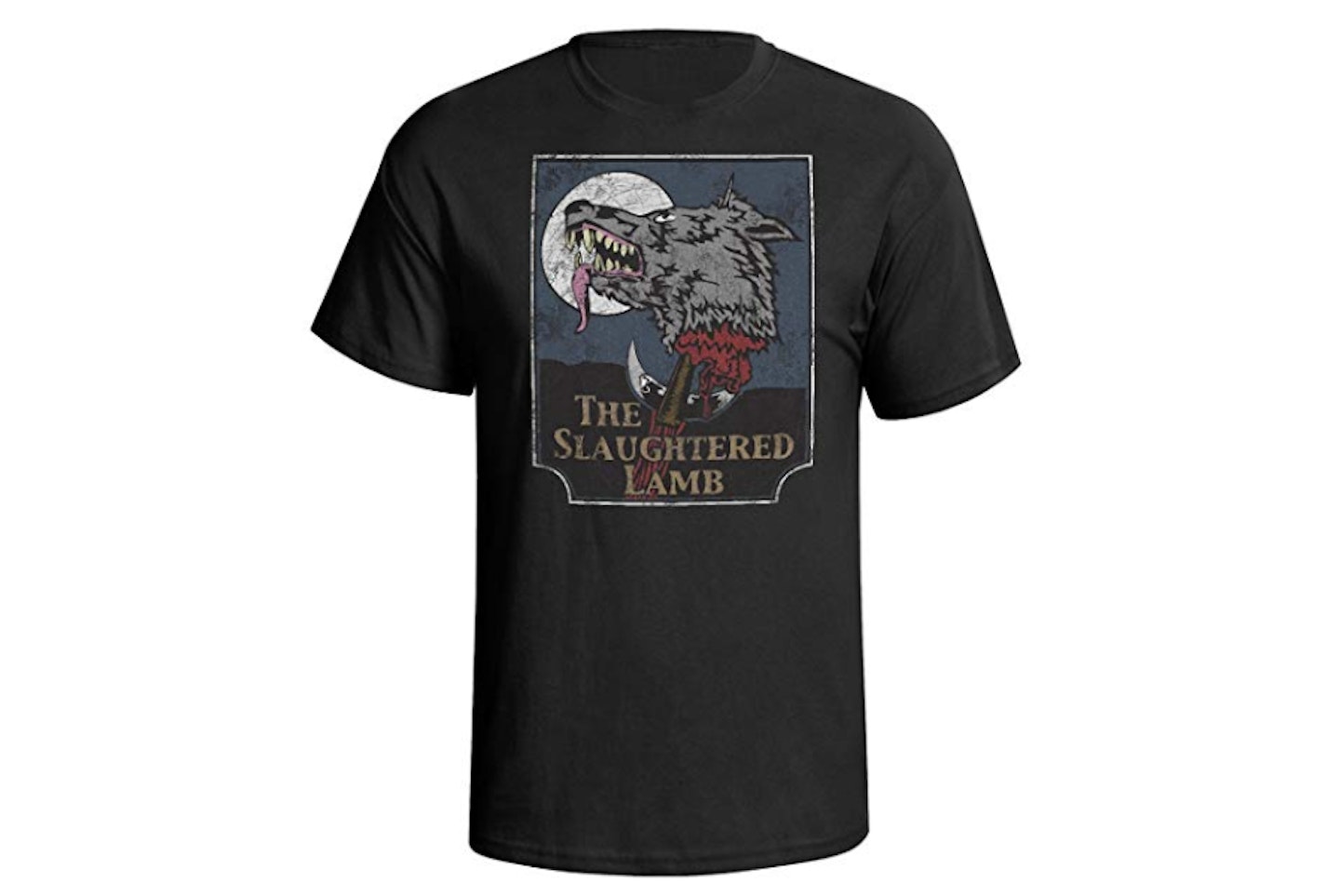 14 of 26
American Werewolf In London The Slaughtered Lamb
The Slaughtered Lamb – just you run of the mill London boozer, complete with hostile, secret-wielding locals and questionably satanic décor.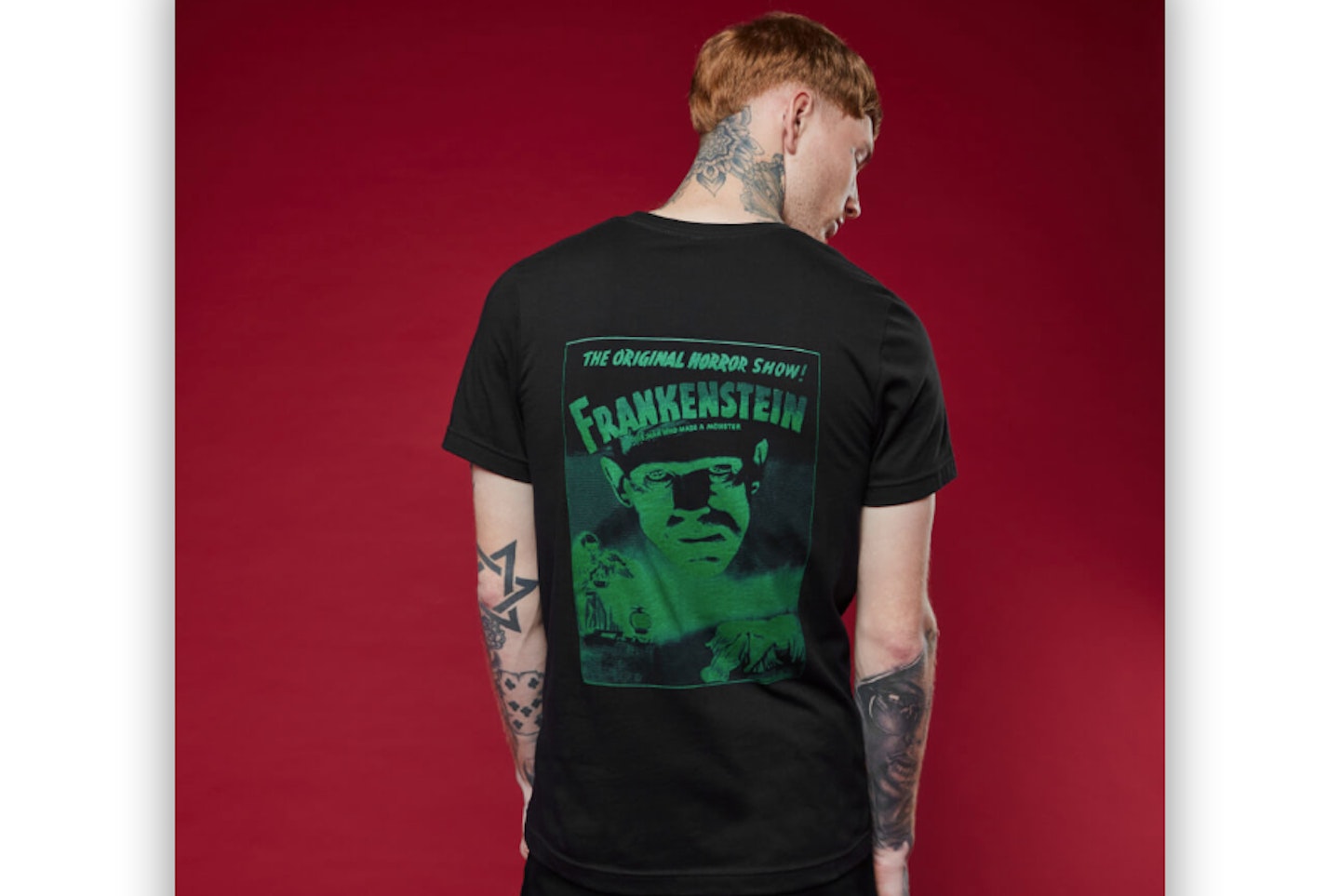 15 of 26
CREDIT: Zavvi.com
Terror Collection Frankenstein T-Shirt
Henry Frankenstein discovered the great ray that first brought life upon the earth, and it was likely the worst discovery of his life. His monster wasn't particular thrilled by it either.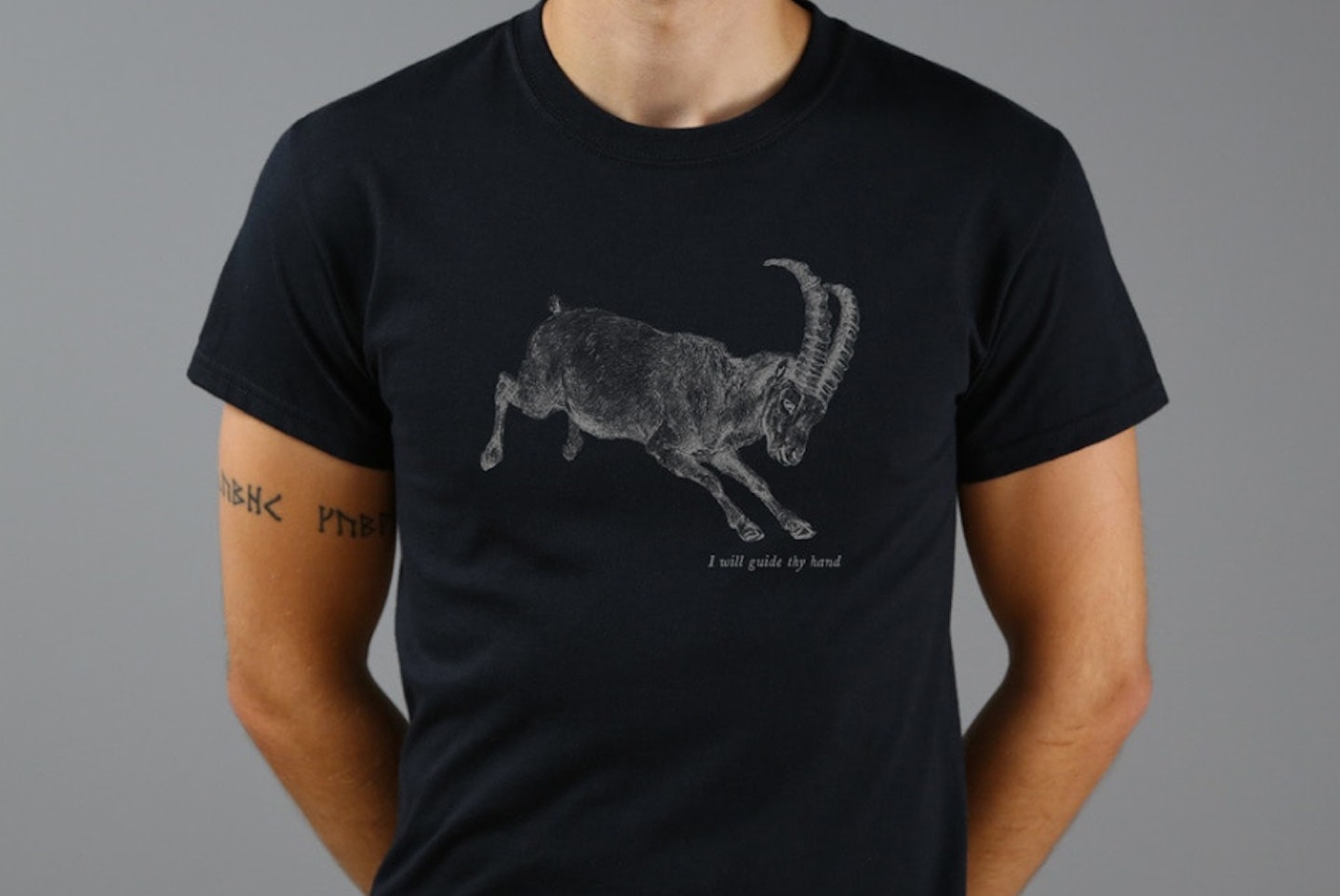 16 of 26
CREDIT: Lastexittonowhere.com
The Witch Black Phillip T-Shirt
Black Phillip, boisterous goat and farmyard King of All. Listen closely, and he will guide thy hand. Don this tee, and live deliciously.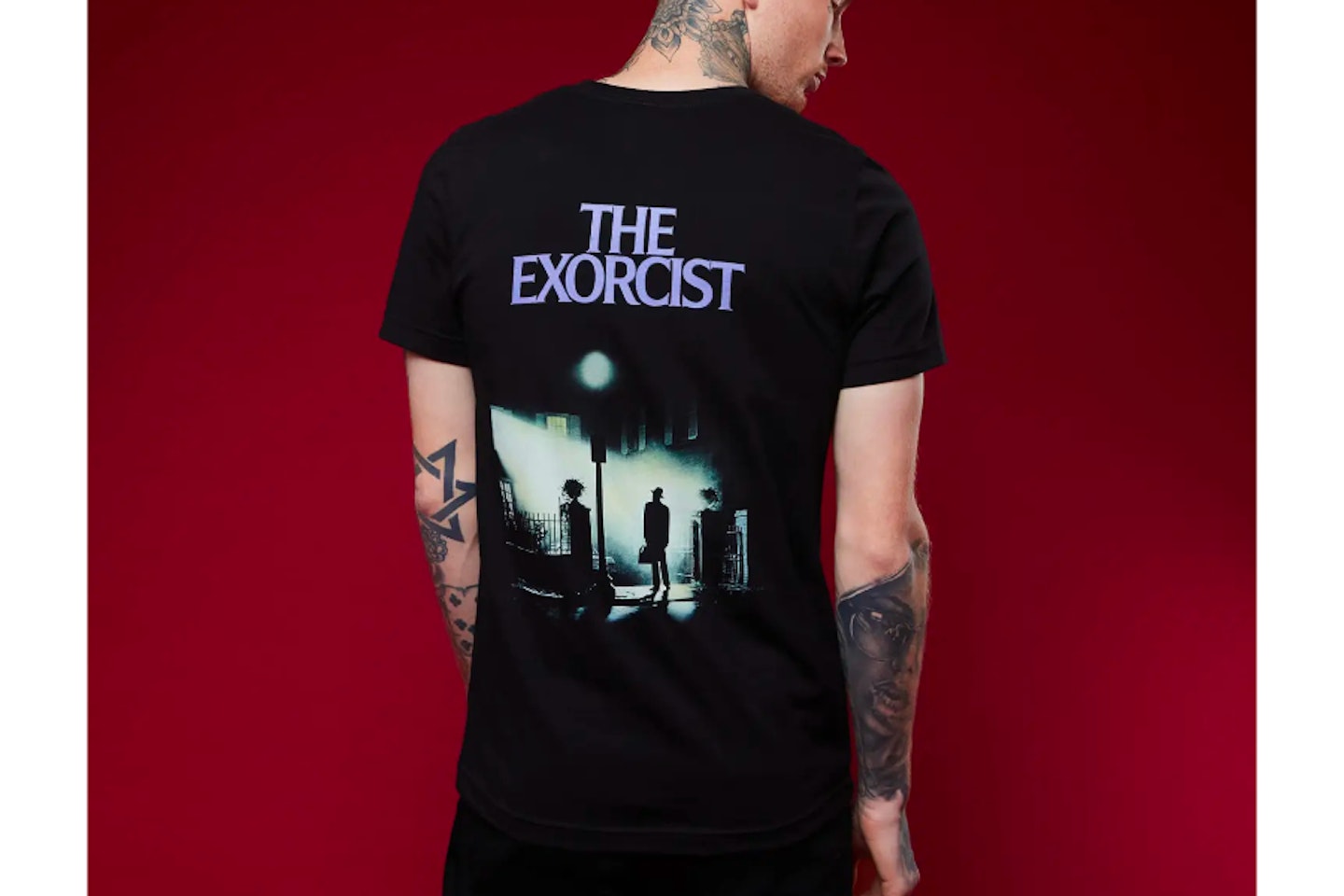 17 of 26
The Exorcist T-Shirt
Eternal damnation awaits those who do not understand the importance of the names Regan MacNeil and Pazuzu.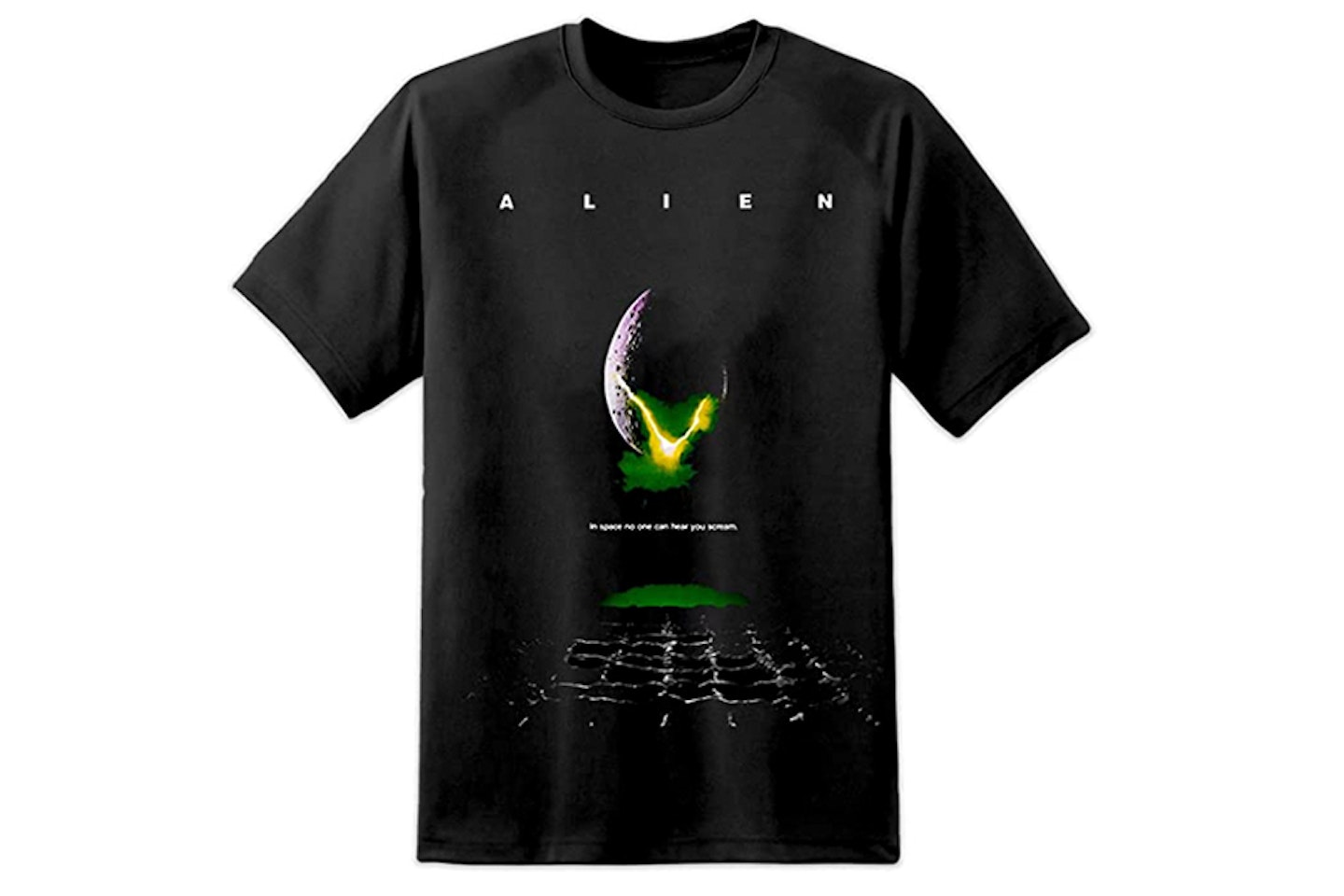 18 of 26
Alien Movie Poster T-Shirt
When talking about the Alien poster, Empire notes its "come-and-get-it confidence" giving a clue "that something was about to explode." Why wouldn't you want in on a t-shirt?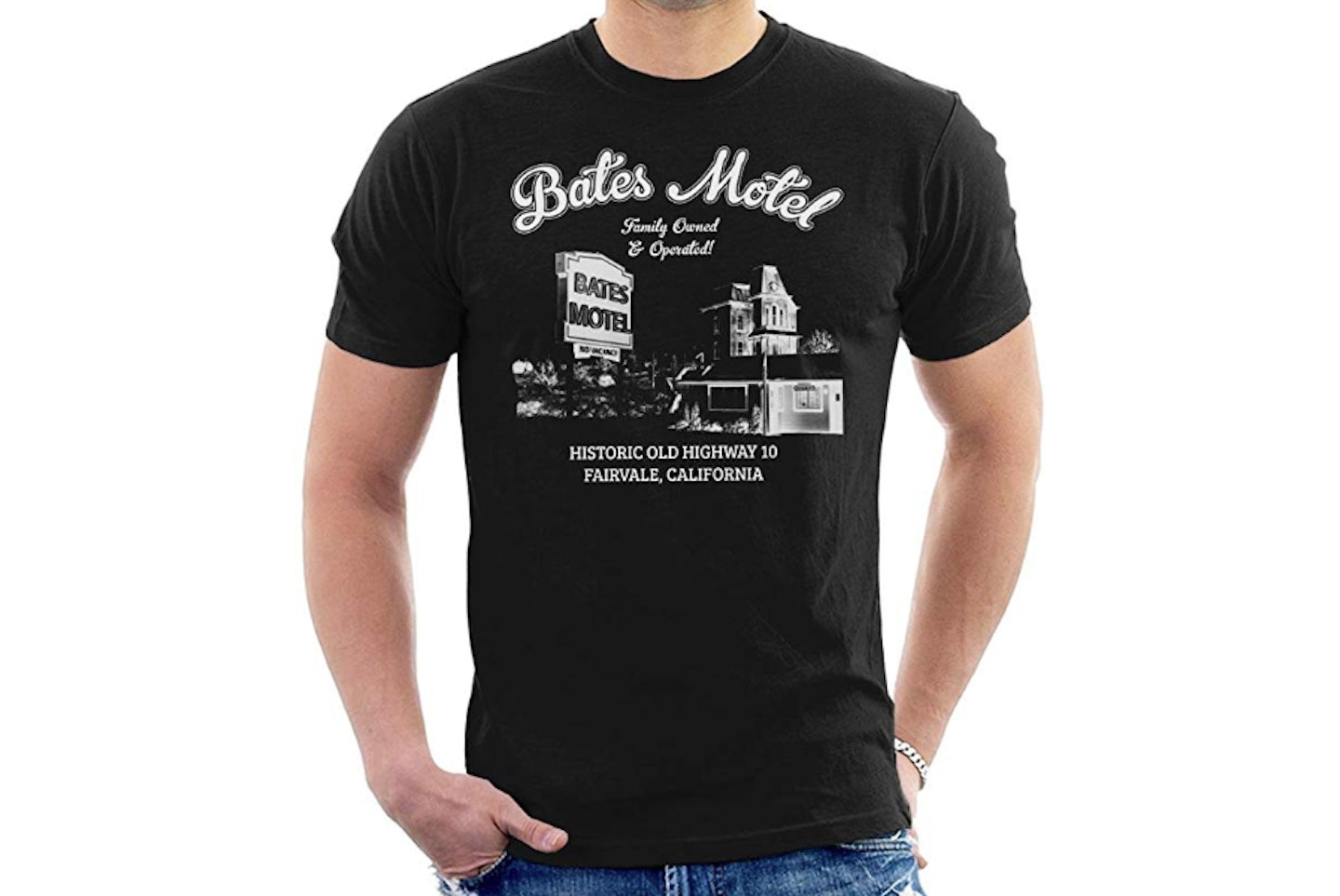 19 of 26
Psycho Bates Motel T-Shirt
Norman Bates has done his mother proud in running a successful motel business. Such a nice boy - wouldn't hurt a fly.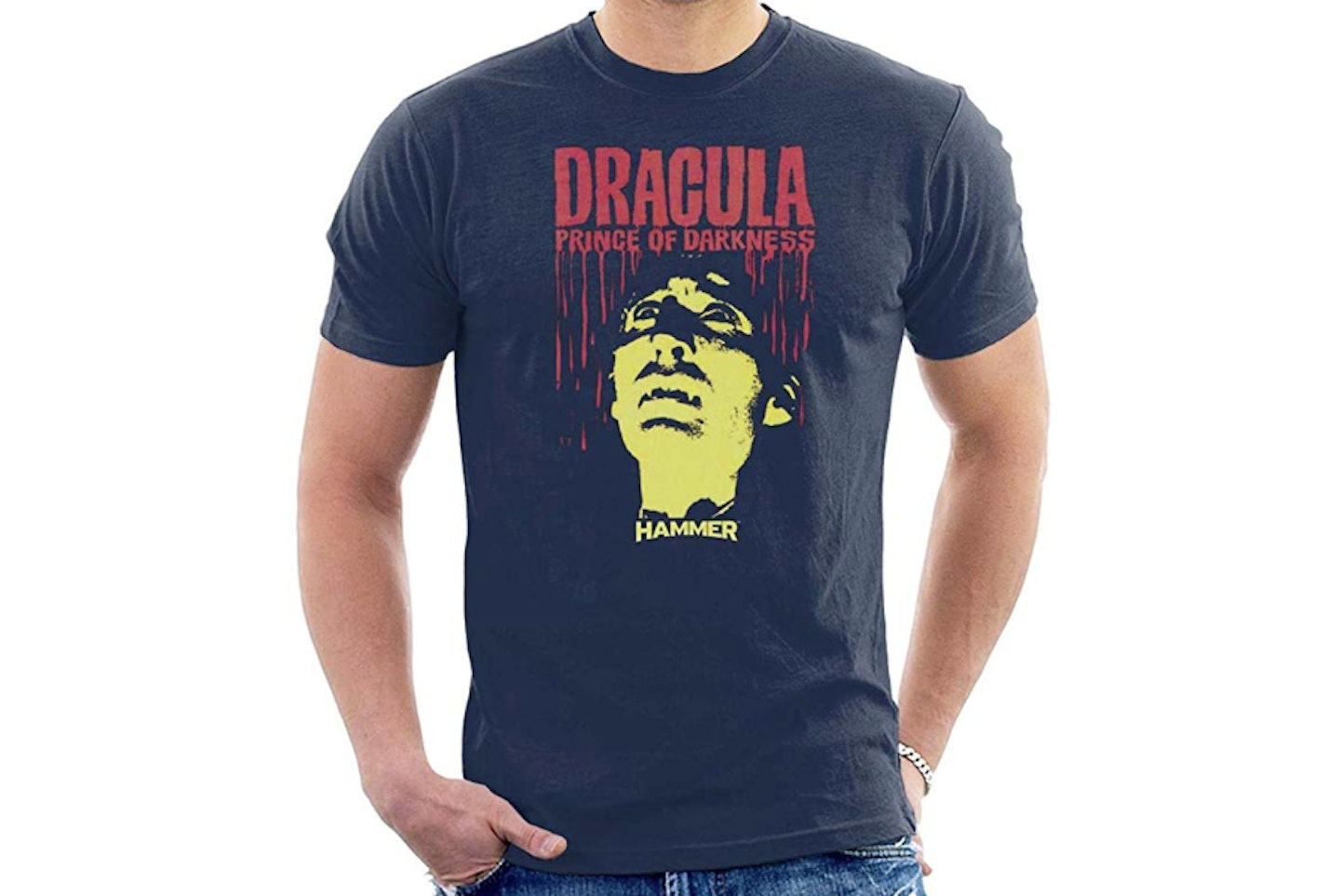 20 of 26
Hammer Horror Dracula Prince of Darkness T-Shirt
Count Dracula, the Prince of Darkness, cannot be separated from the iconic Christopher Lee performance.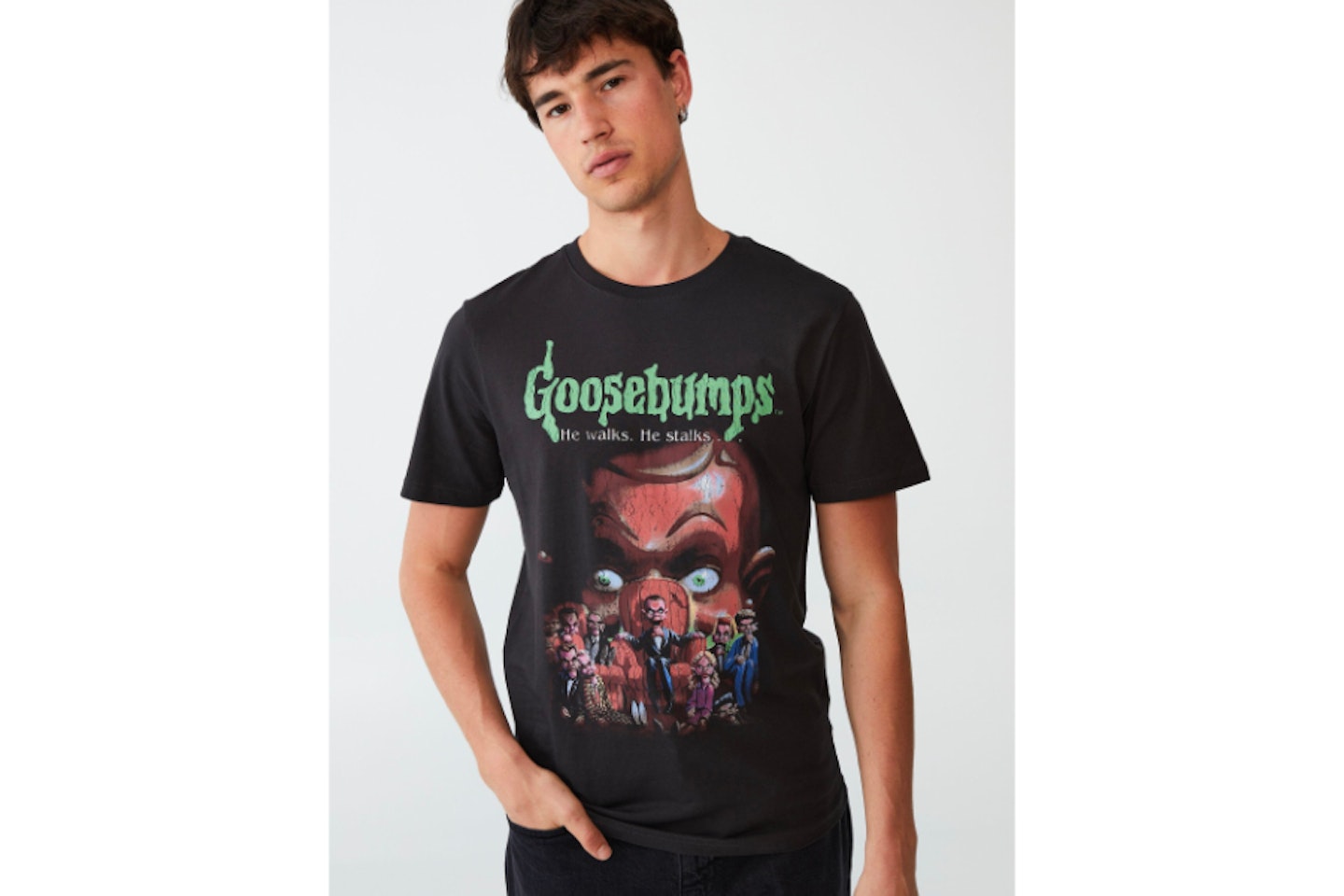 21 of 26
Goosebumps T-Shirt
Represent the gateway horror franchise and always-creepy Slappy The Dummy, first seen walking and talking in Night Of The Living Dummy.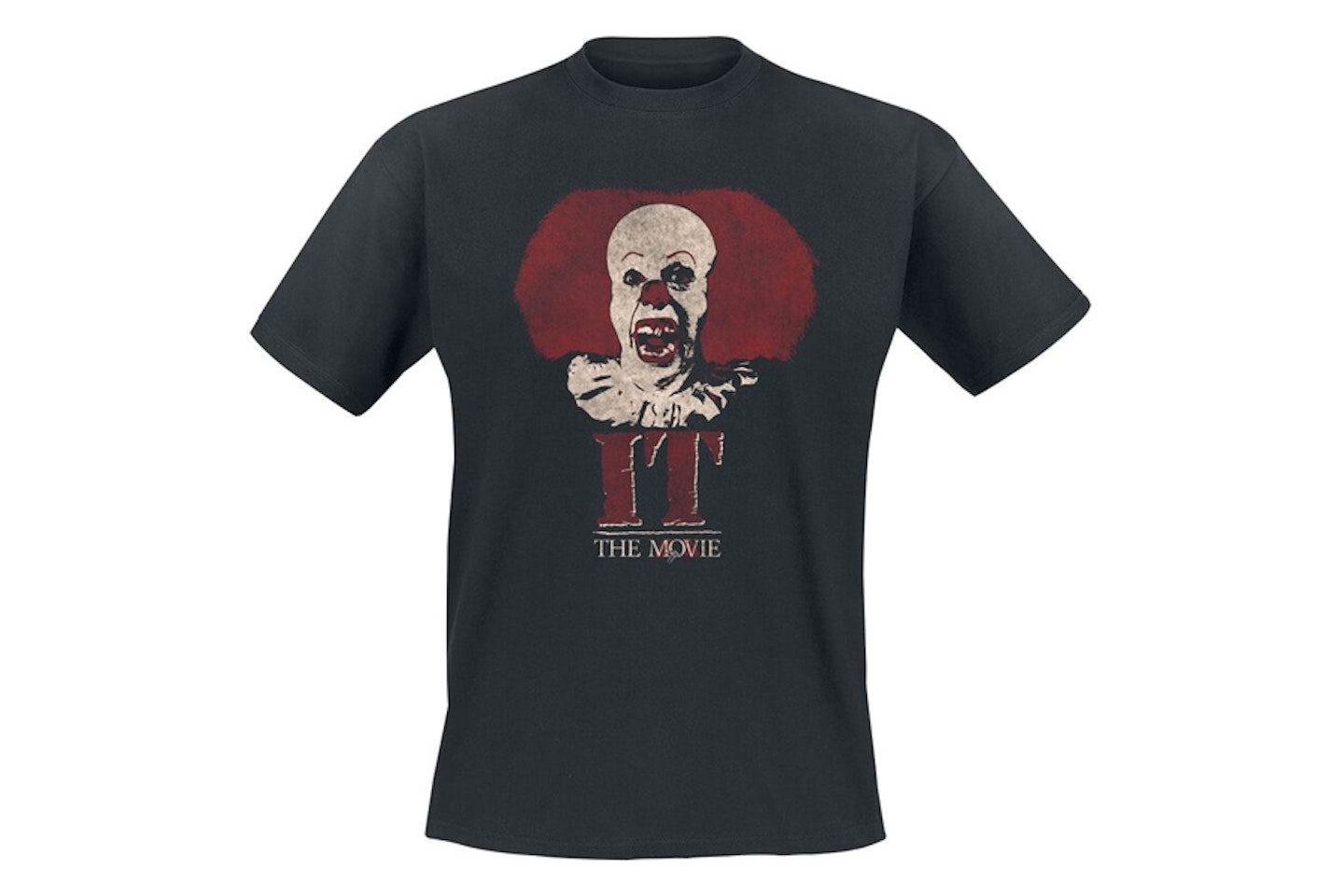 22 of 26
CREDIT: Emp.co.uk
1990 Pennywise T-Shirt
The movie that ruined clowns and red balloons for everyone.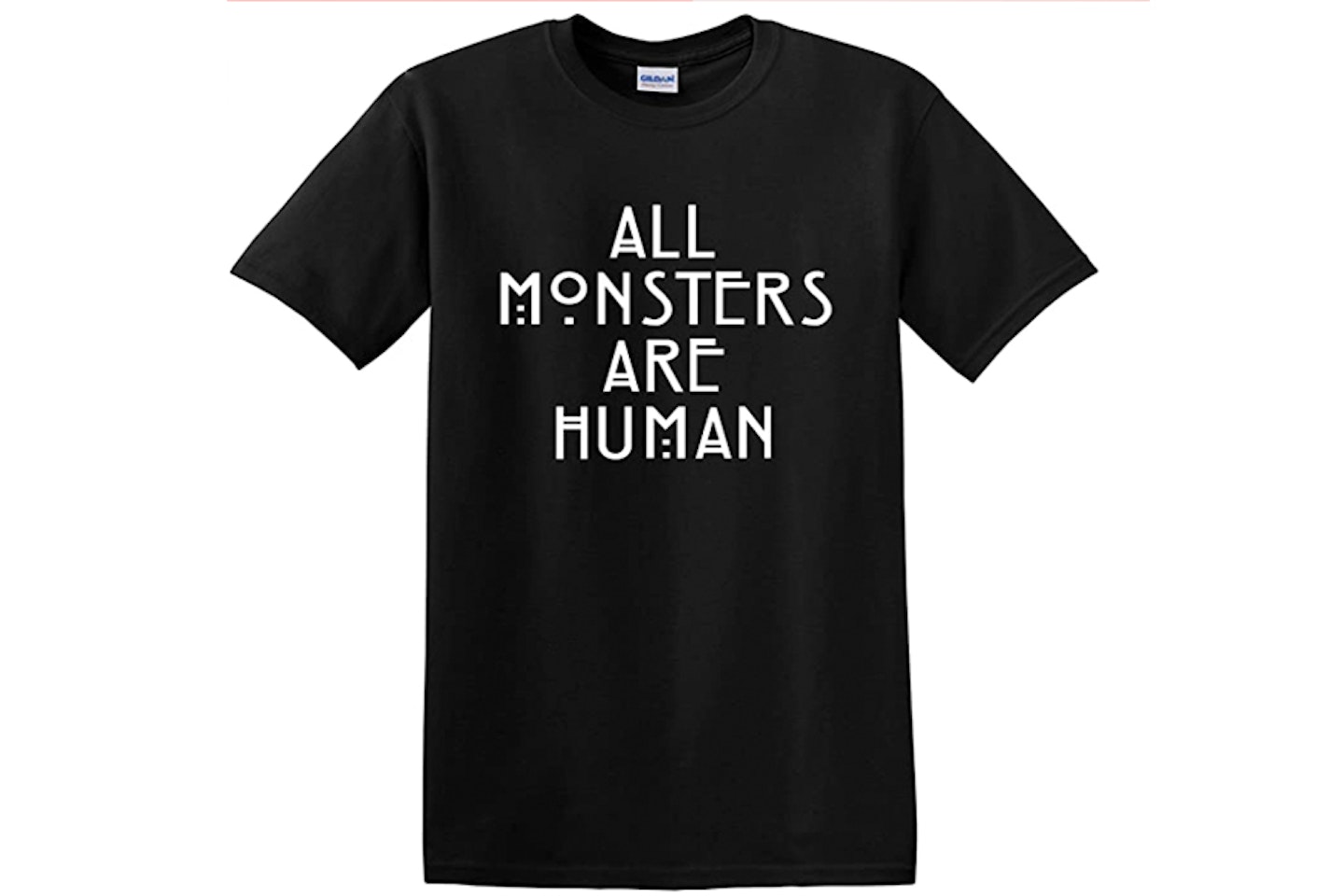 23 of 26
Monsters are Human American Horror Story T Shirt
You can always rely on American Horror Story to drop some edgy truth nuggets amongst their star-studded horror fables.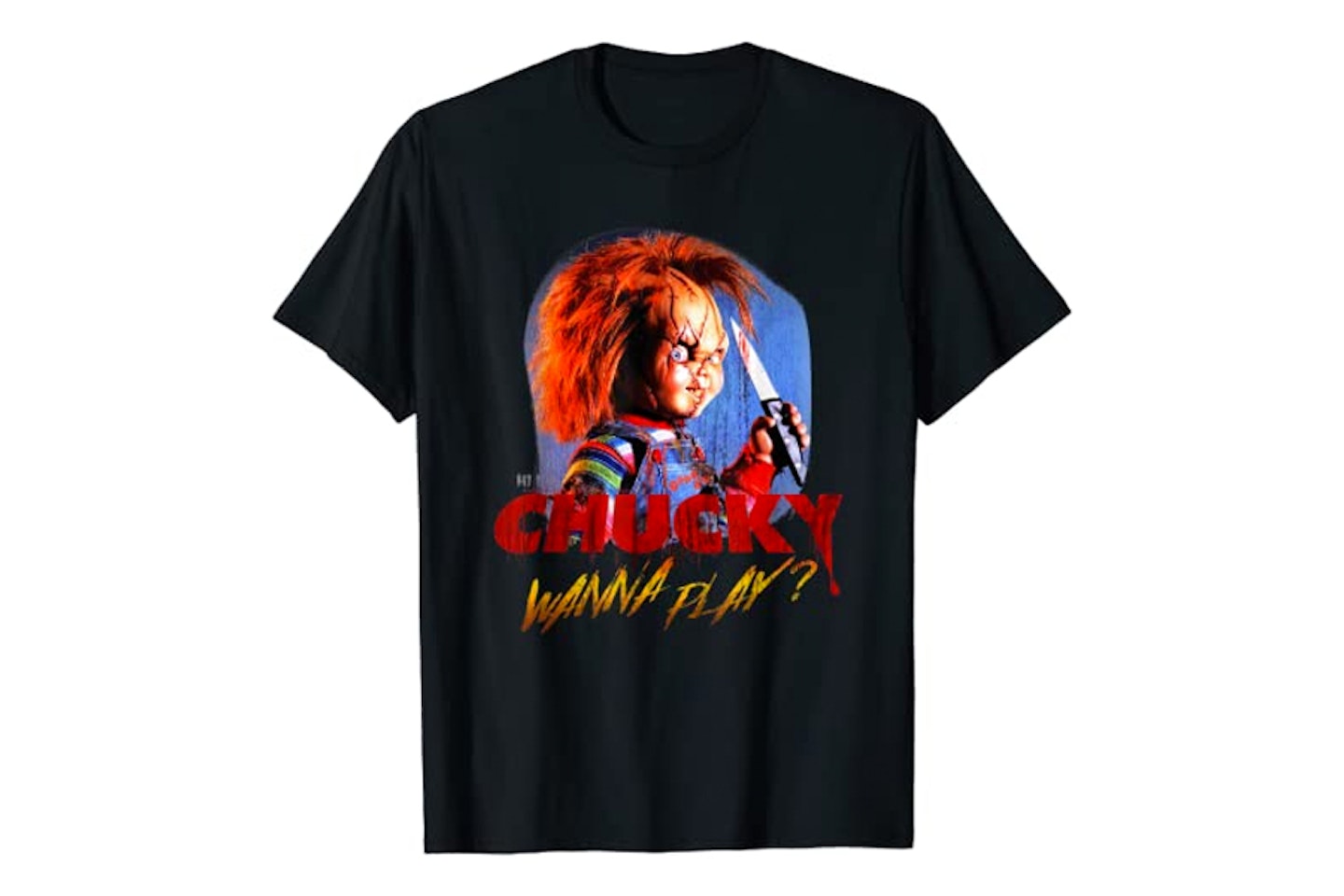 24 of 26
Chucky Wanna Play T-shirt
No, Chucky. We don't want to play.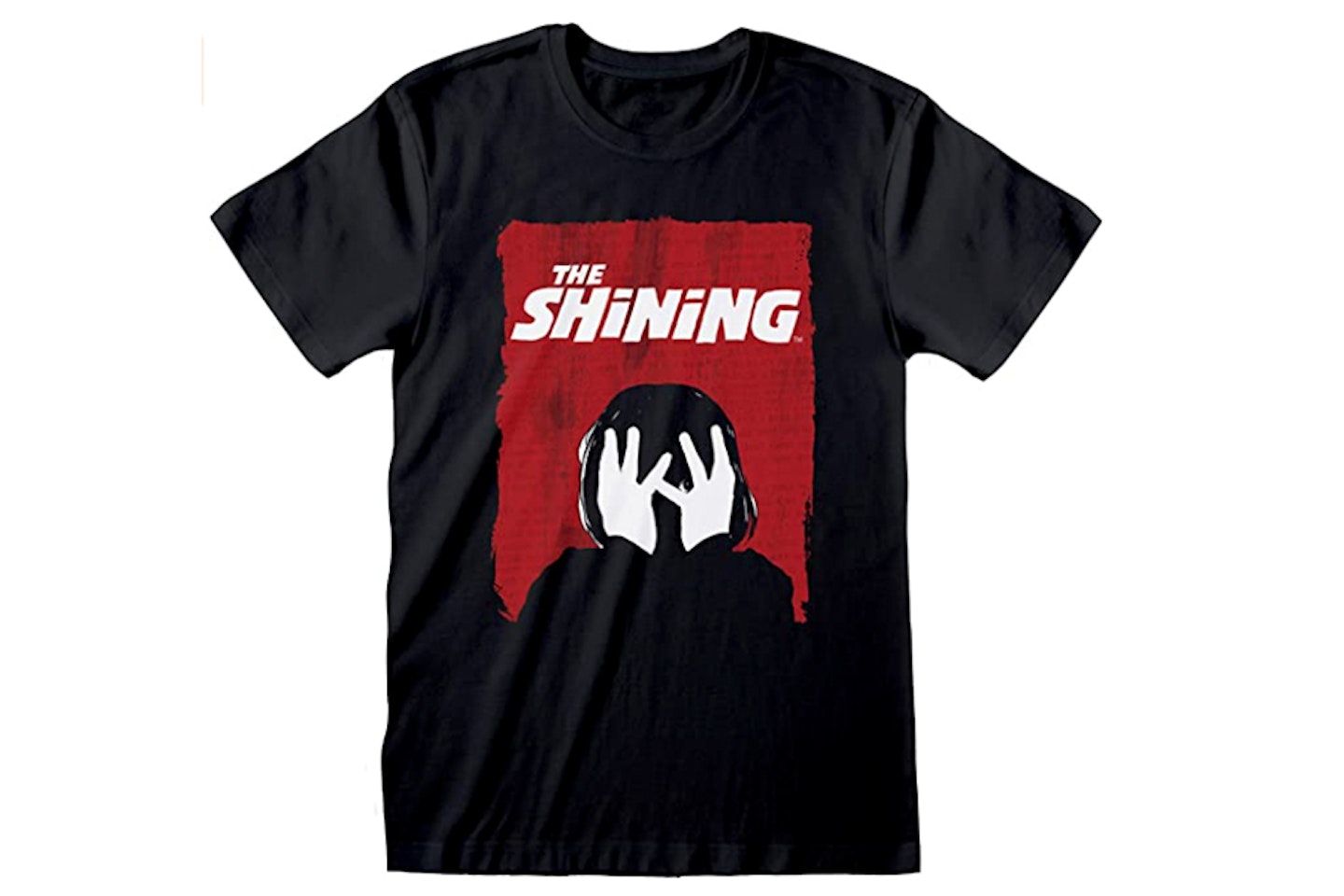 25 of 26
The Shining Women's T-Shirt
Some places are like people: some shine, and some don't. The same goes for films, and The Shining certainly sparkles, all be it… worryingly.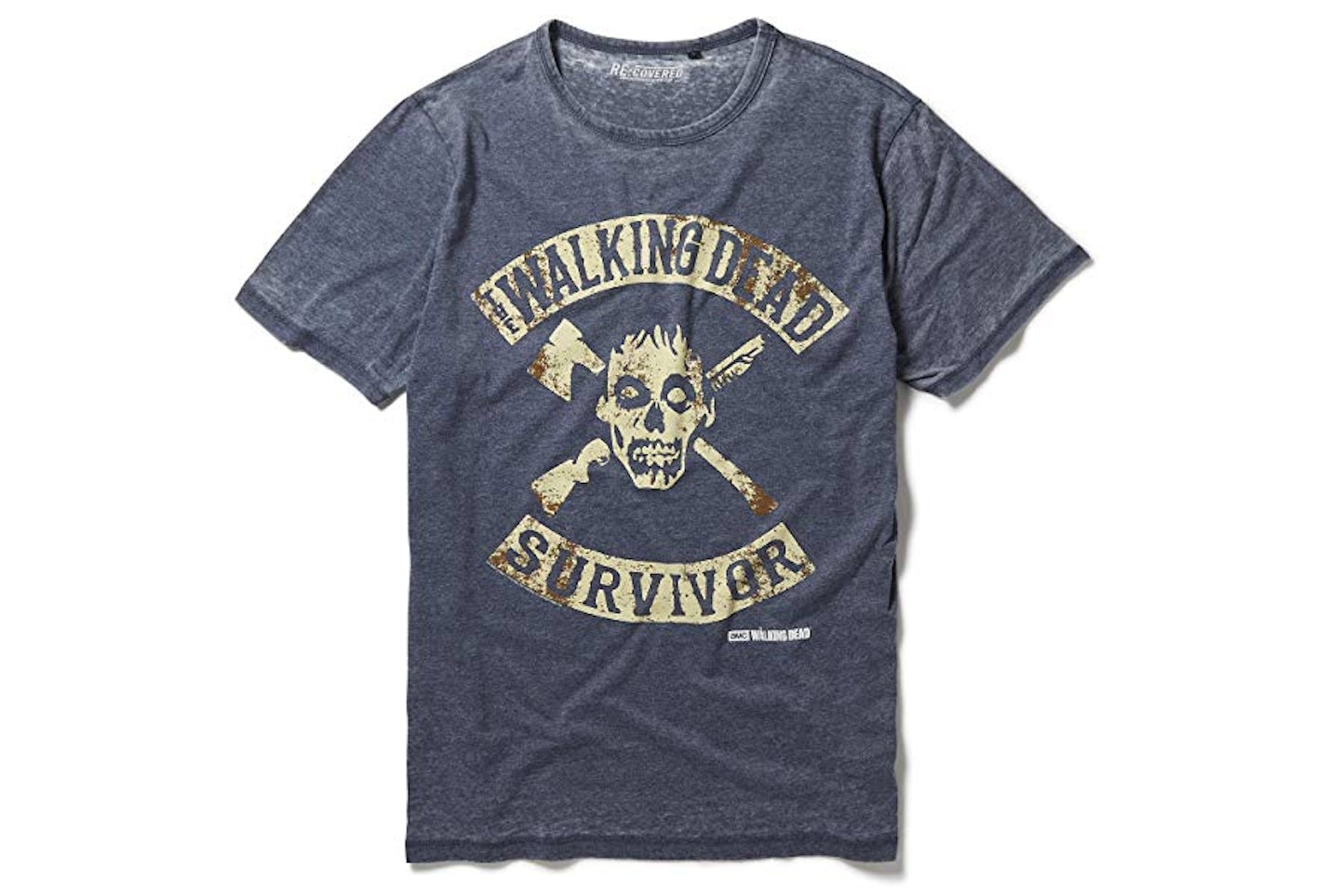 26 of 26
The Walking Dead Survivor
The Walking Dead, the ultimate zombie story. If you're a lover of Walker lore, be sure to check out our best merchandise rundown.
The Terror Collection by Zavvi
The Terror Collection is a limited clothing range by Zavvi, and pays homage to classics of the horror genre, including Gremlins, Alien and The Exorcist.
READ MORE: The Best Witcher Merchandise
READ MORE: The Best Horror Video Games