Since the return of Bruce Wayne in The Batman, directed by Matt Reeves and starring Robert Pattinson, there has been a re-ignited interest in the character. Not that it's ever really gone away - Batman has been a comic book staple since he made his debut in Detective Comics in 1939. He's cropped up in TV serials, shows, giant blockbuster movies and animated classics. Directors including Tim Burton, Joel Schumacher, Christopher Nolan and Zack Snyder have taken a crack at the character, and fans have their favourite Bruce Wayne, Selina Kyle or Joker.
Such a long life and heavy pop culture exposure naturally mean there is lots of Bat-merchandise out there for fans both young and old. From games and toys to collectables and gadgets, everyone will find something they love.
The Joker may have wondered where Batman gets his wonderful toys, but we've made the task of picking up some great Bat-gadgets and other gear a whole lot easier with this handy list.
The Best Batman Merchandise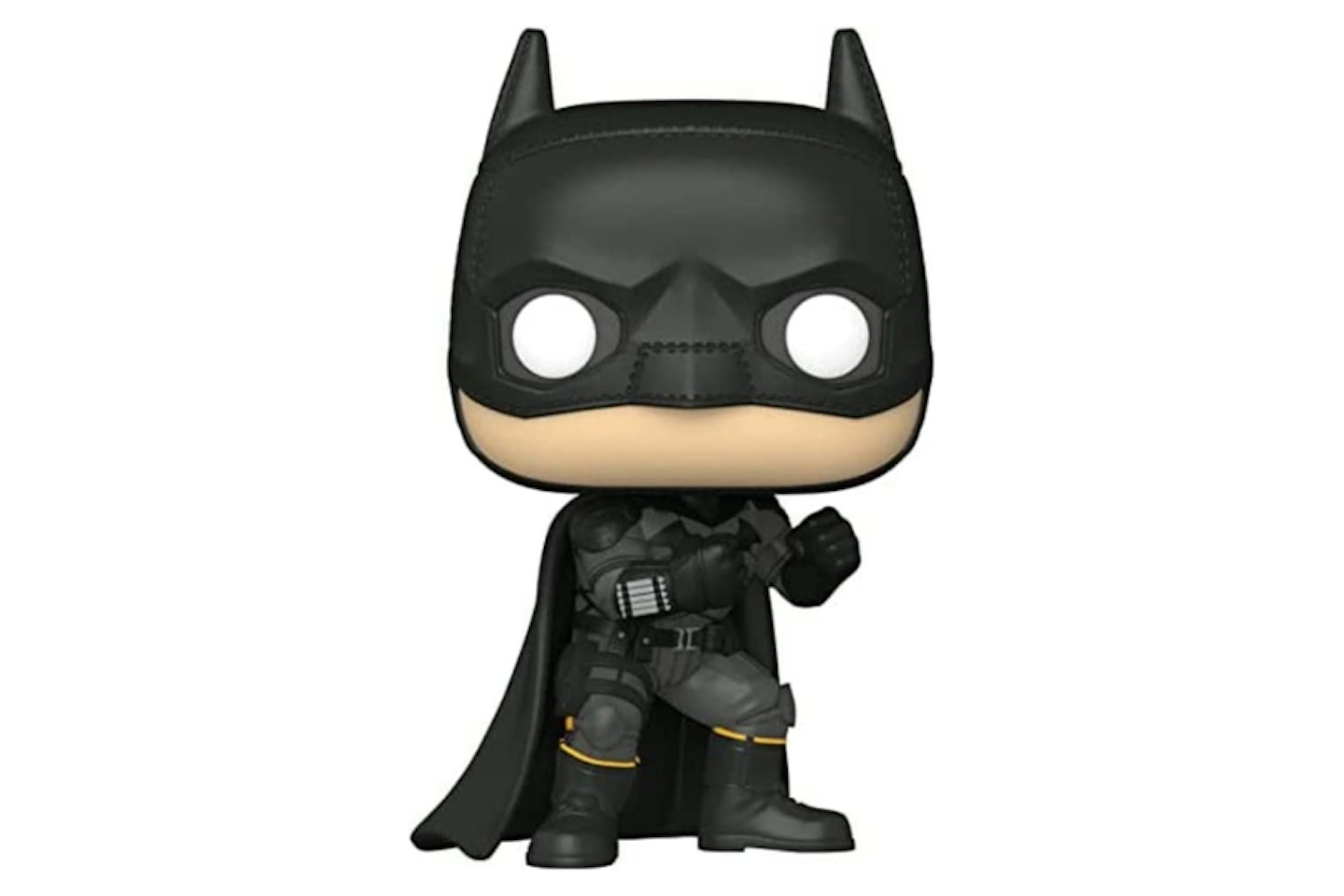 1 of 17
Funko POP Movies: The Batman
Our beloved Bats has found his way to Funko Pop form, this time it's Pattinson's Batman who's been realised in vinyl form, and we couldn't be happier. A perfect gift for devoted fans, as well as those who can just appreciate Batman as one awesome DC hero.
2 of 17
The Batman 2022
According to Empire's own John Nugent, "Matt Reeves' arrival in the Bat-verse is a gripping, beautifully shot, neo-noir take on an age-old character." It stars Rober Pattinson, Zoë Kravitz, Colin Farrell and Paul Dano.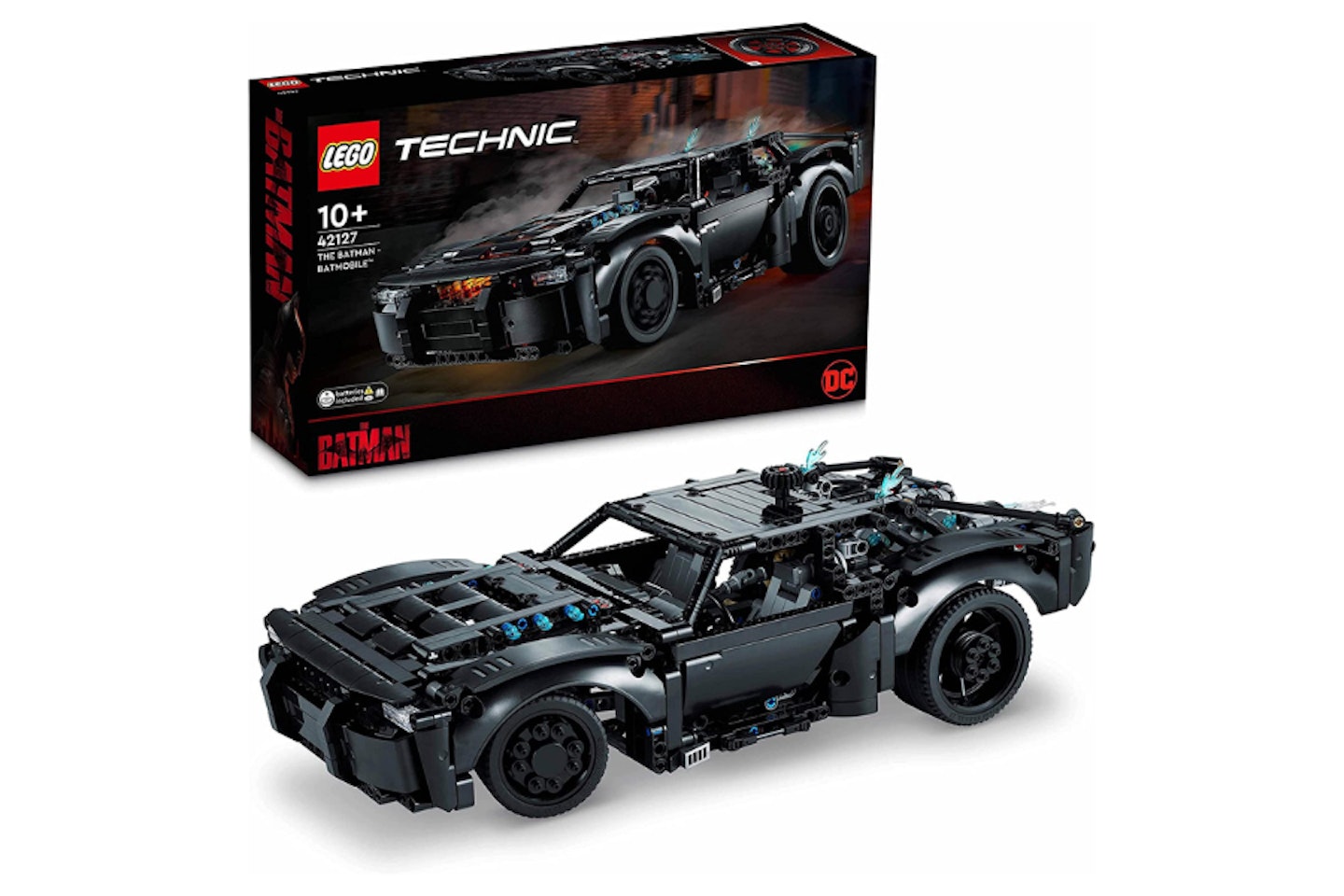 3 of 17
LEGO 42127 Technic THE BATMAN – BATMOBILE
Recreate the latest and one of the most iconic Batmobiles of all time with LEGO's Technic Batmobile set. Rugged, battle-ready and dangerous - Pattinson's Batmobile had us at the edge of our seats in the cinema, and now you can bring it home.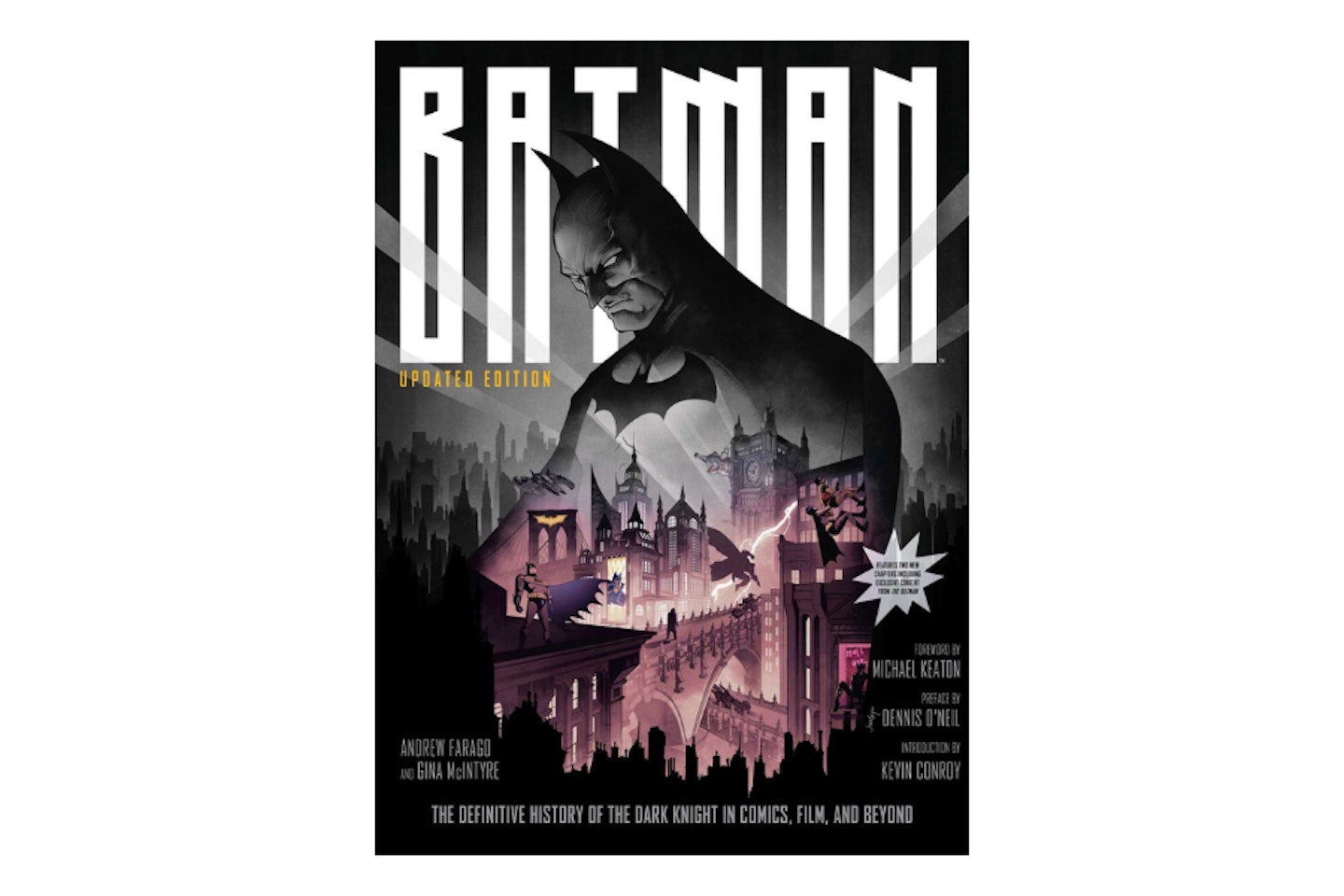 4 of 17
Batman: The Definitive Visual History Updated Edition
Covering all kinds of incarnations of the Dark Knight – from comics and films to the animated series, and the Arkham video games – this epic 400-page tome is a deep dive into Batman. From his creation, through his various evolutions, it's a lavish coffee table book with an intro by Michael Keaton himself.
This brand new updated edition includes two chapters covering DC's latest addition to the Batman film series, wherein Pattinson's Batman gets his due diligence with an in-depth discussion of his performance, a closer look at the new Batsuit, and a deep-dive into the history of Batman's dark designs.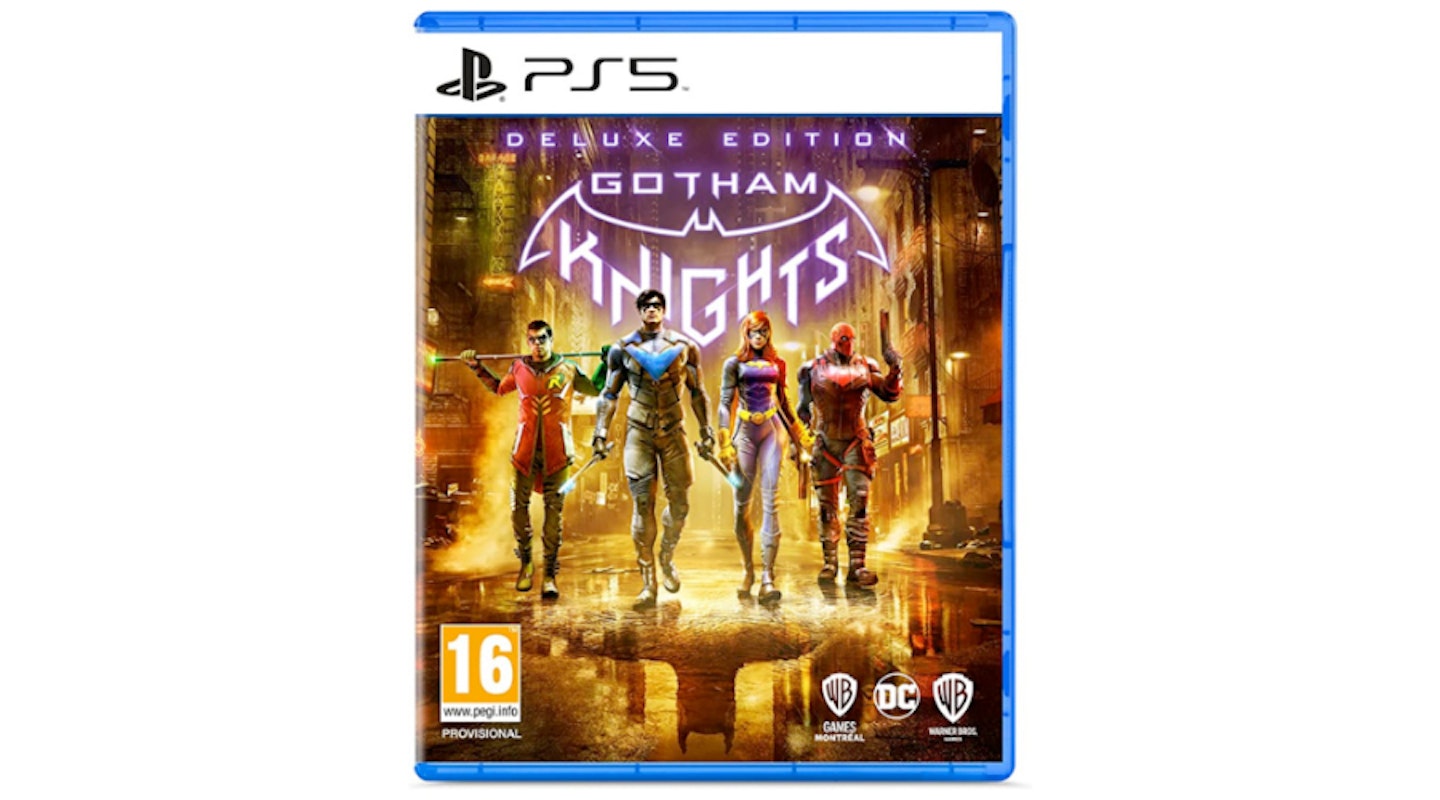 5 of 17
PS5 Gotham Knights
The latest foray into the dark streets of Gotham, WB Games' Gotham Knights takes place after the death of the caped crusader, and it has fallen upon the Batman Family to rid the once-protected streets of Gotham's most notorious criminals. Unravel Gotham City's dark mysteries, brawl with DC's most infamous villains, and become a true prodigy of the Dark Knight himself.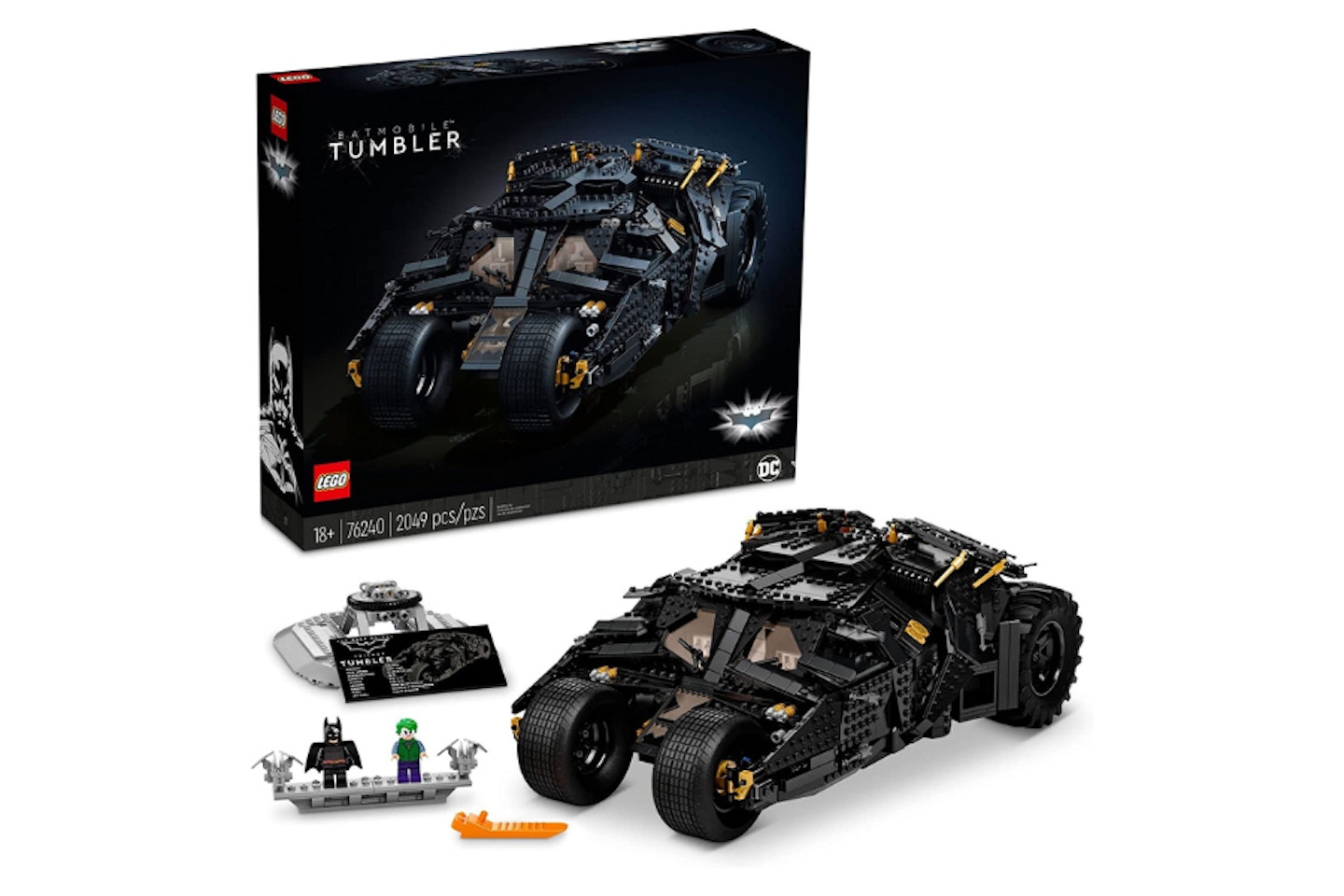 6 of 17
LEGO® DC Batman™ Batmobile™ Tumbler
Easily one of the most iconic renditions of the Batmobile, Christopher Nolan's Tumbler is a slick, militaristic, and ultra-powerful tank of a car, brimming with secret weaponry, escape systems and some real tanky brunt. LEGO's tumbler is a more-than-perfect recreation, is an absolute blast to build, and makes for the perfect display piece.
7 of 17
Batman: The Animated Series – Blu-Ray Boxset
For some, it's the ultimate screen incarnation of the Caped Crusader – with an incredible voice performance by Kevin Conroy as Batman, matched by Mark Hamill tearing it up as Joker. This set packs in all 109 episodes, plus the acclaimed animated movies Mask Of The Phantasm and Mr. Freeze: SubZero.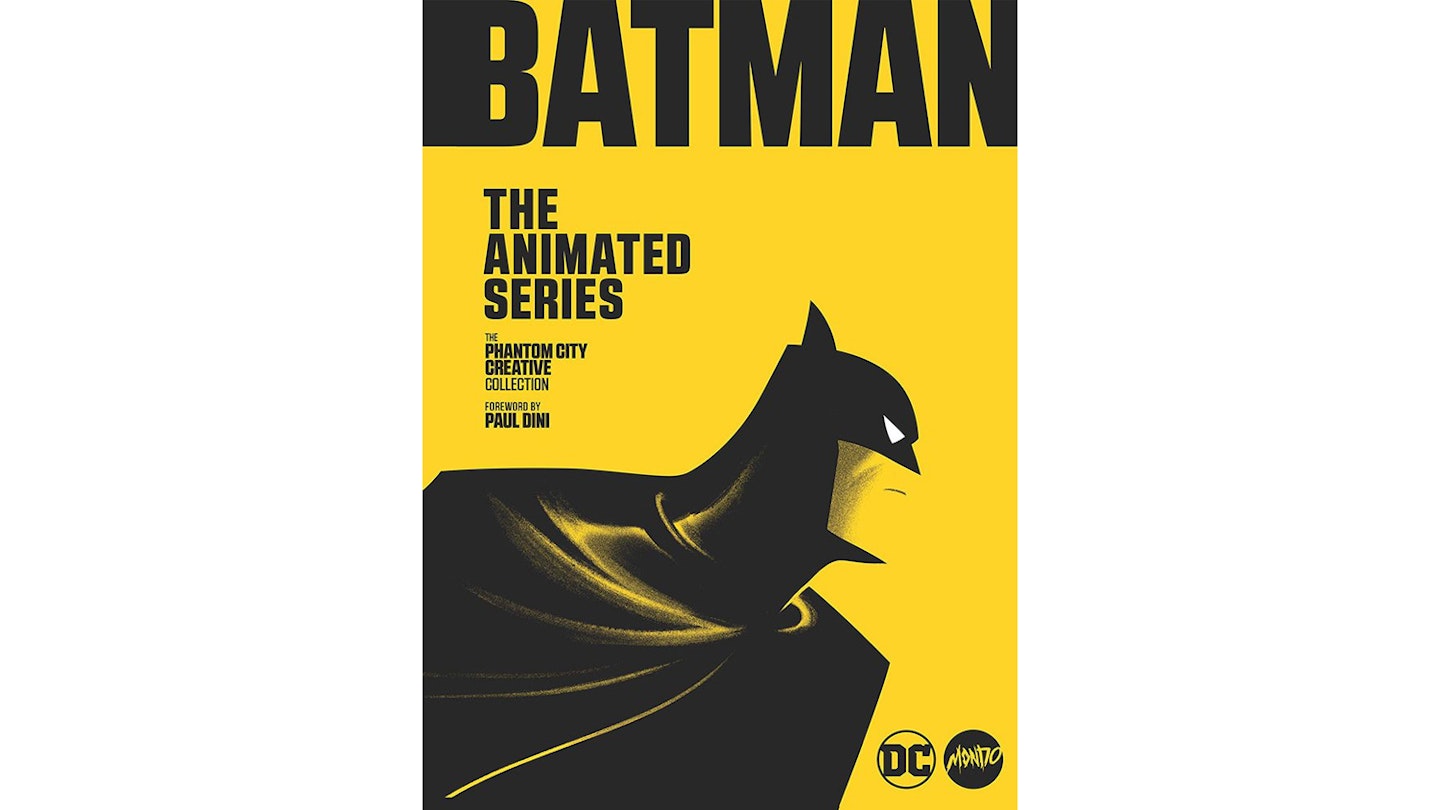 8 of 17
The Art Of Batman: The Animated Series – Mondo Art Book
Beyond the gripping storylines and the iconic characters (hello, Harley Quinn) the Animated Series is a complete visual marvel, all distinctive angular designs and noir-ish tones. Trust pop-culture art obsessives Mondo, then, to release a hardcover art book paying tribute to its glorious imagery.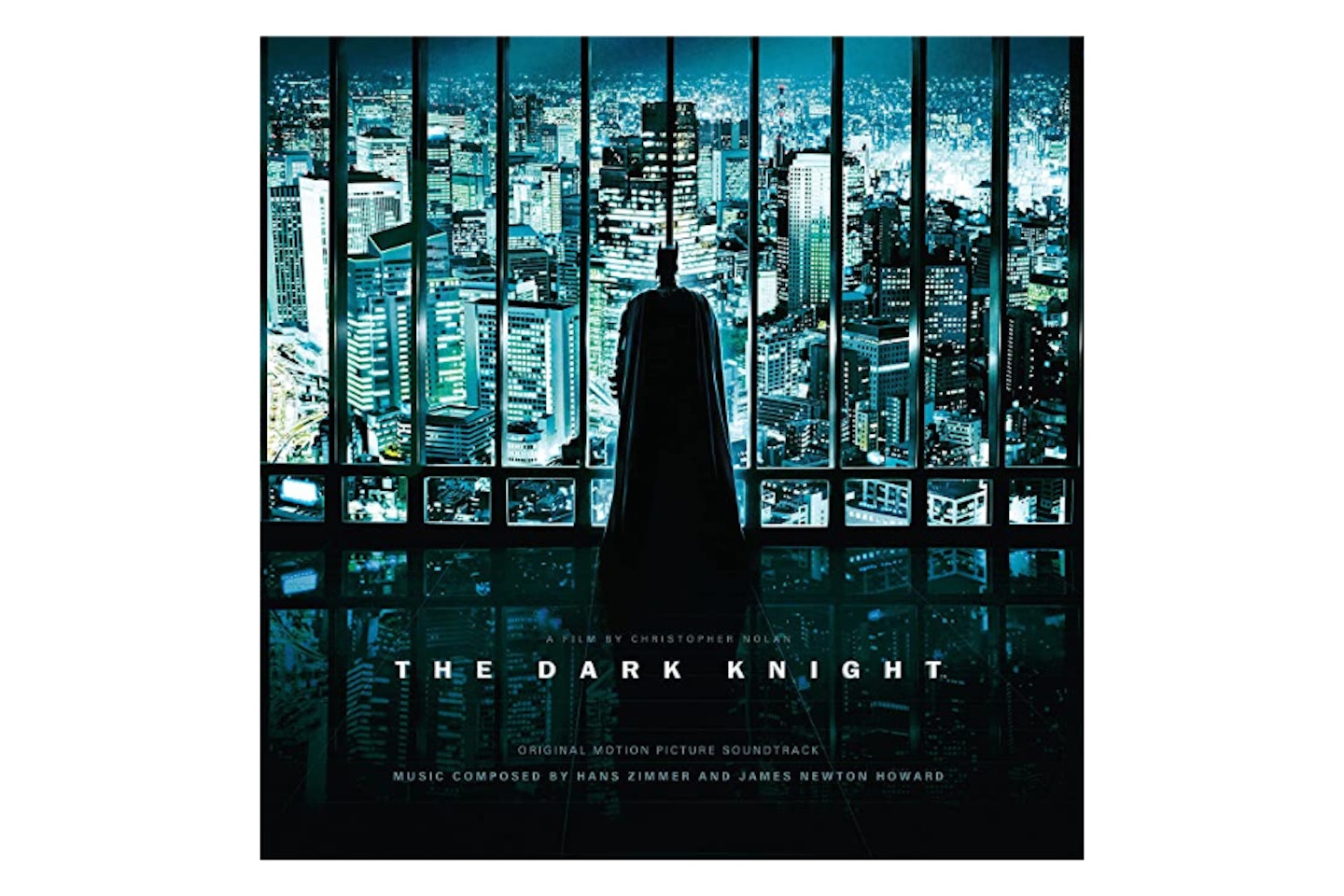 9 of 17
The Dark Knight Original Soundtrack
Probably Hans Zimmer's most iconic soundtrack to date, The Dark Knight's booming and hair-raising soundtrack comes to a glorious vinyl pressing - and it's every bit of epic we could've hoped for.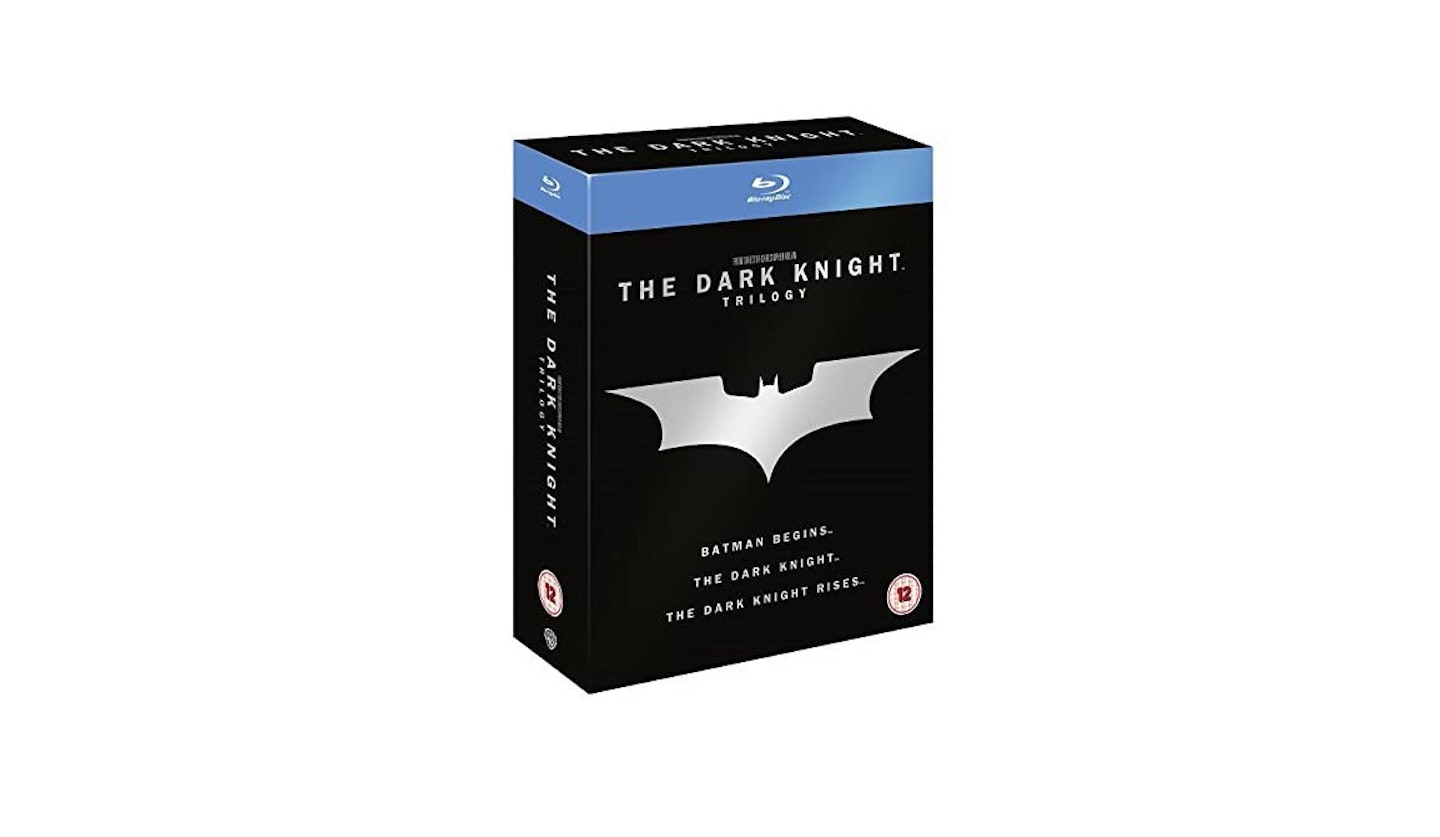 10 of 17
The Dark Knight Trilogy Blu-ray
Christopher Nolan's gritty, down-to-earth vision for the Dark Knight delivered some of the best Bat-movies across his trilogy. Take this chance to re-visit them via excellent picture quality. You best find the biggest screen you can, though – you know the director would expect that.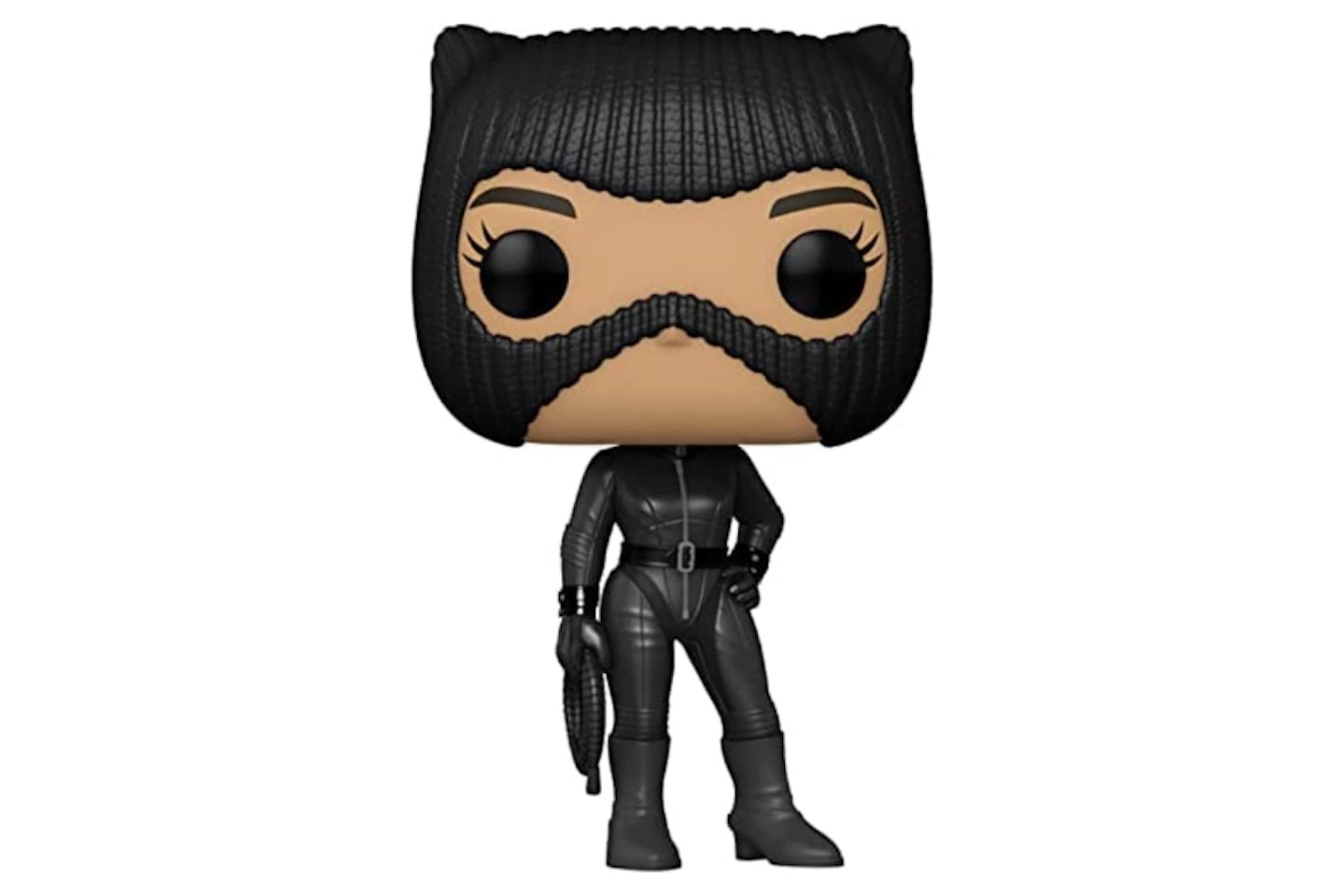 11 of 17
Catwoman Funko Pop
Zoë Kravitz's latest rendition of Catwoman is gritty, realistic and subdued compared to her previous iterations as the quip-slinging, whip-smart anti-heroine, and her new look has been perfectly captured in all its Funko Pop glory, a perfect gift for any die-hard fan of the latest film.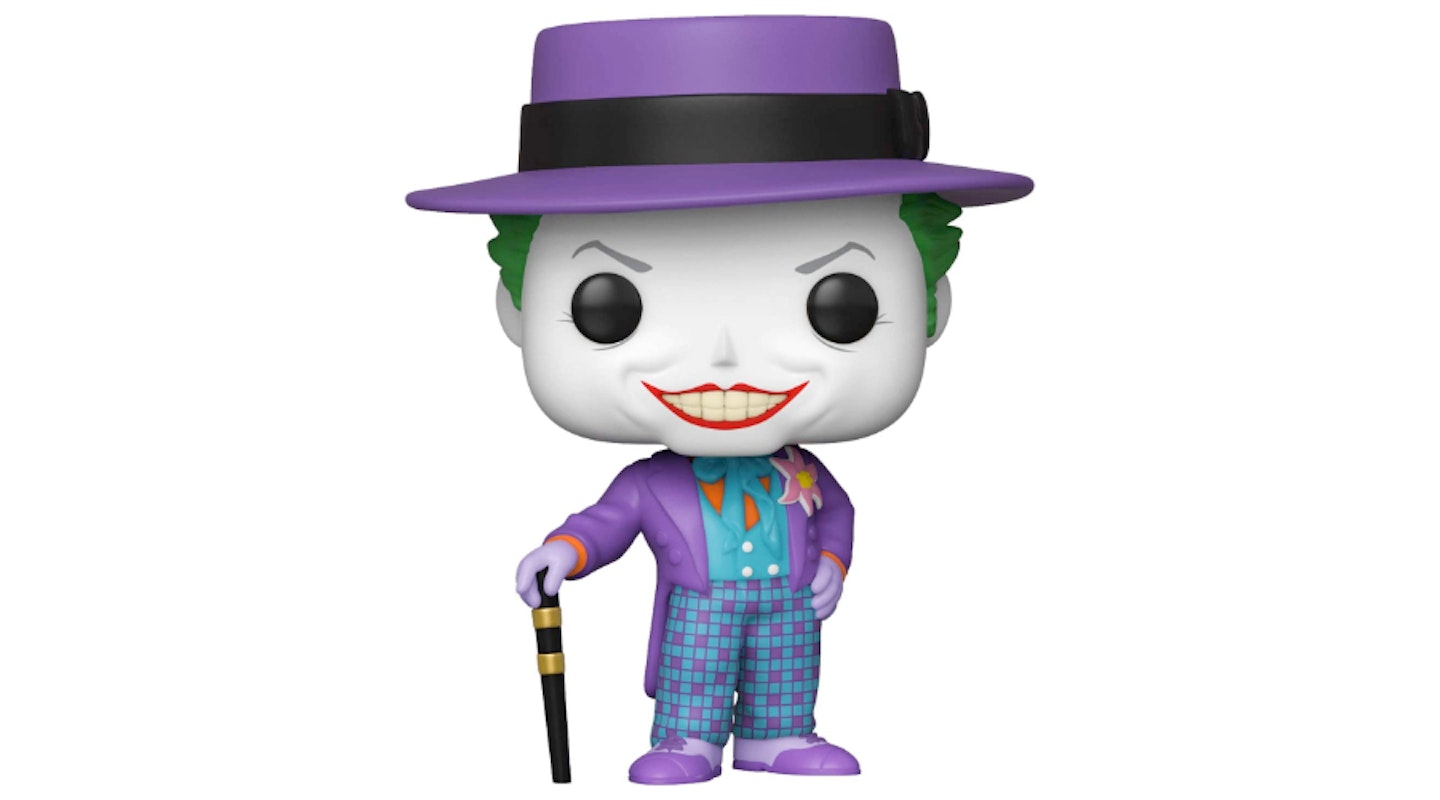 12 of 17
Funko POP! Heroes: Batman 1989 - The Joker With Hat and Cane
What kind of merch list would it be without The Joker? This '89 Joker Funko Pop rendition is simply brilliant - popping with colour, instantly recognisable, the perfect tribute for the Clown Prince of Crime. Best of all. there's a 1-in-6 chance of getting a rare chase Joker.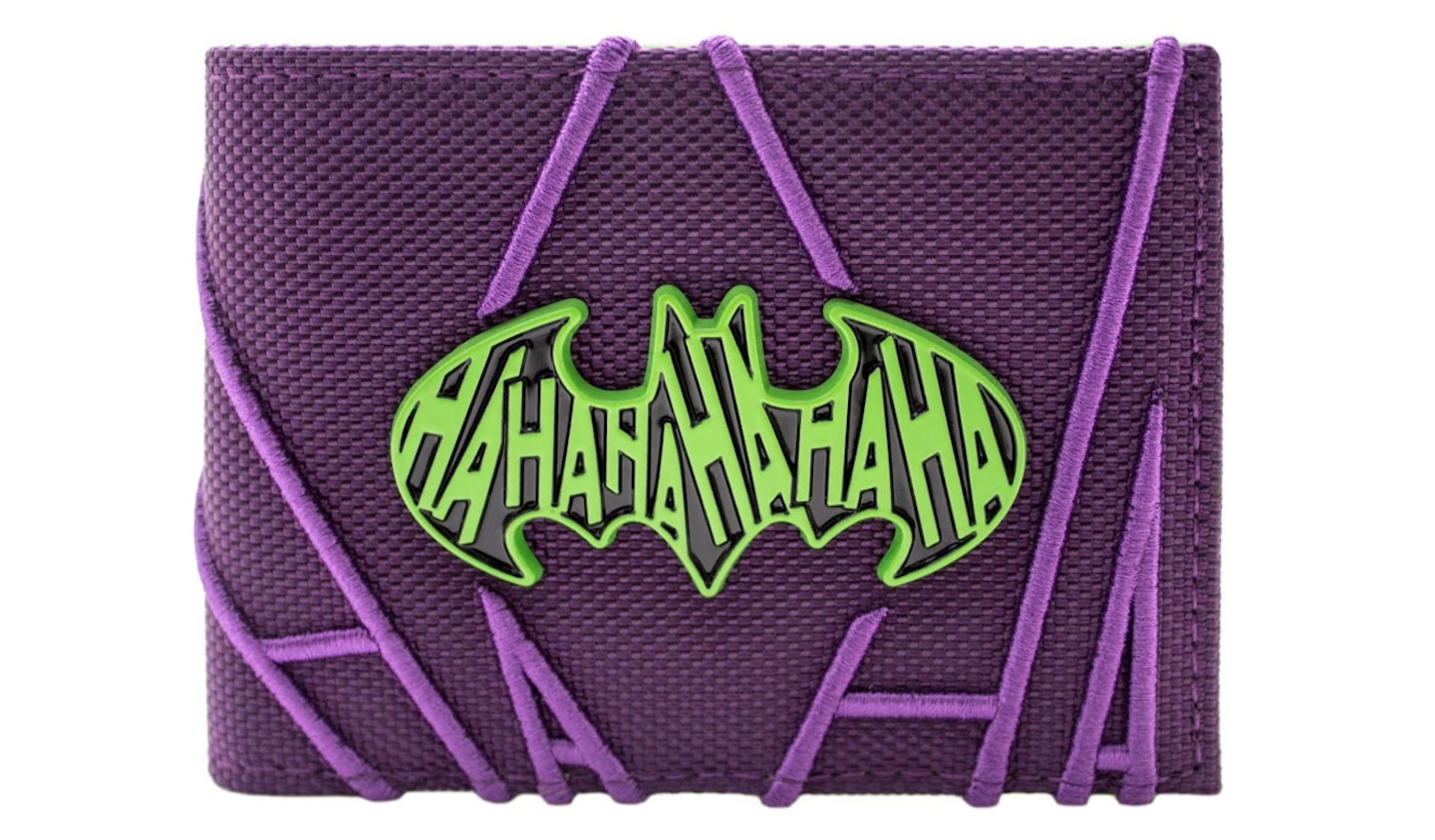 13 of 17
The Joker Wallet
Would you feel safe storing your hard-earned cash in a wallet styled after the Crown Prince of Crime? We'd have second thoughts too, but you've got to admit it's pretty funky. And it's the perfect place for your Bat Credit Card (never leave home without it).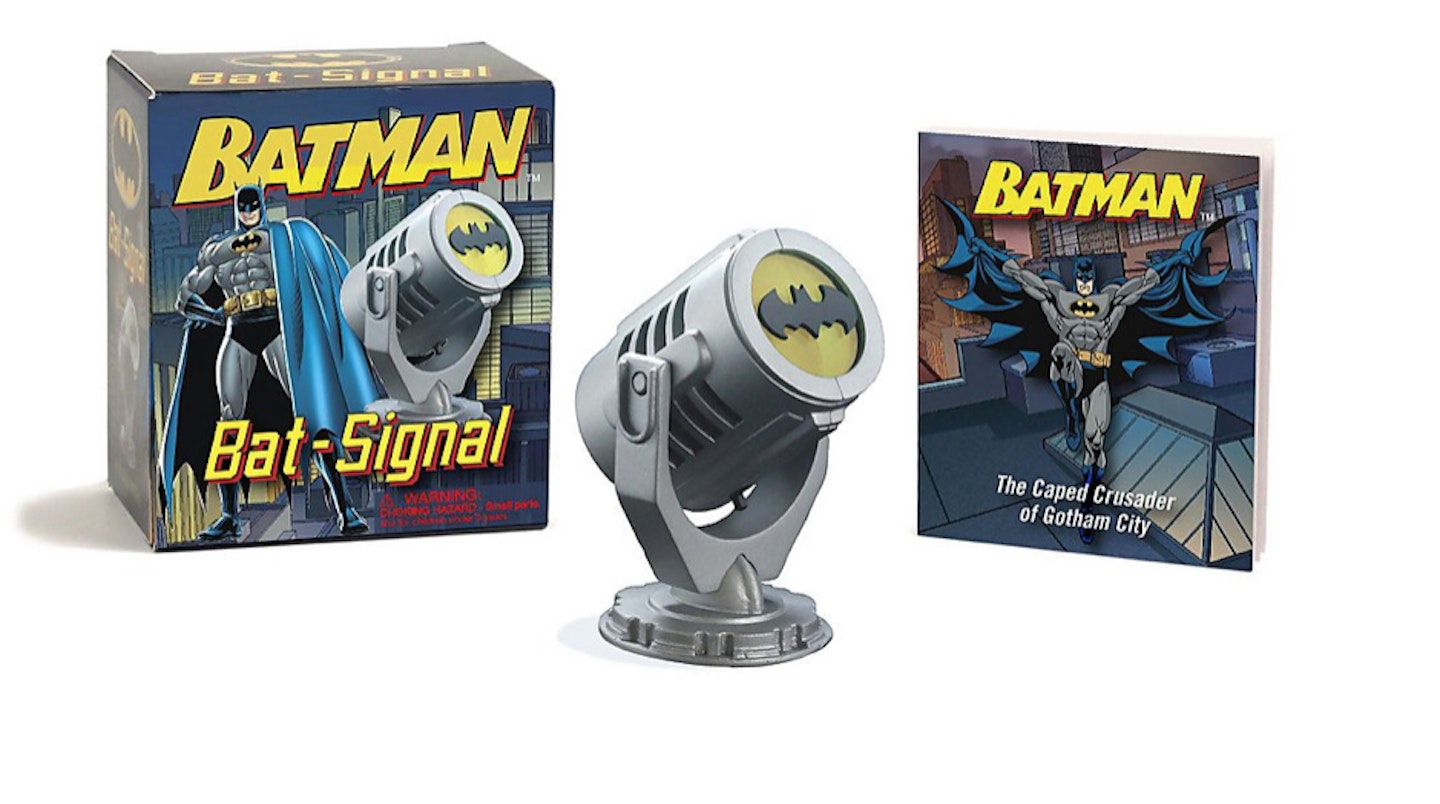 14 of 17
Mini Bat Signal
Sooner or later, like Commissioner Gordon always knows, you're going to have to call on the Caped Crusader's services. Why not be prepared for that eventually with this mini version of the iconic Bat-signal, which projects onto nearby walls?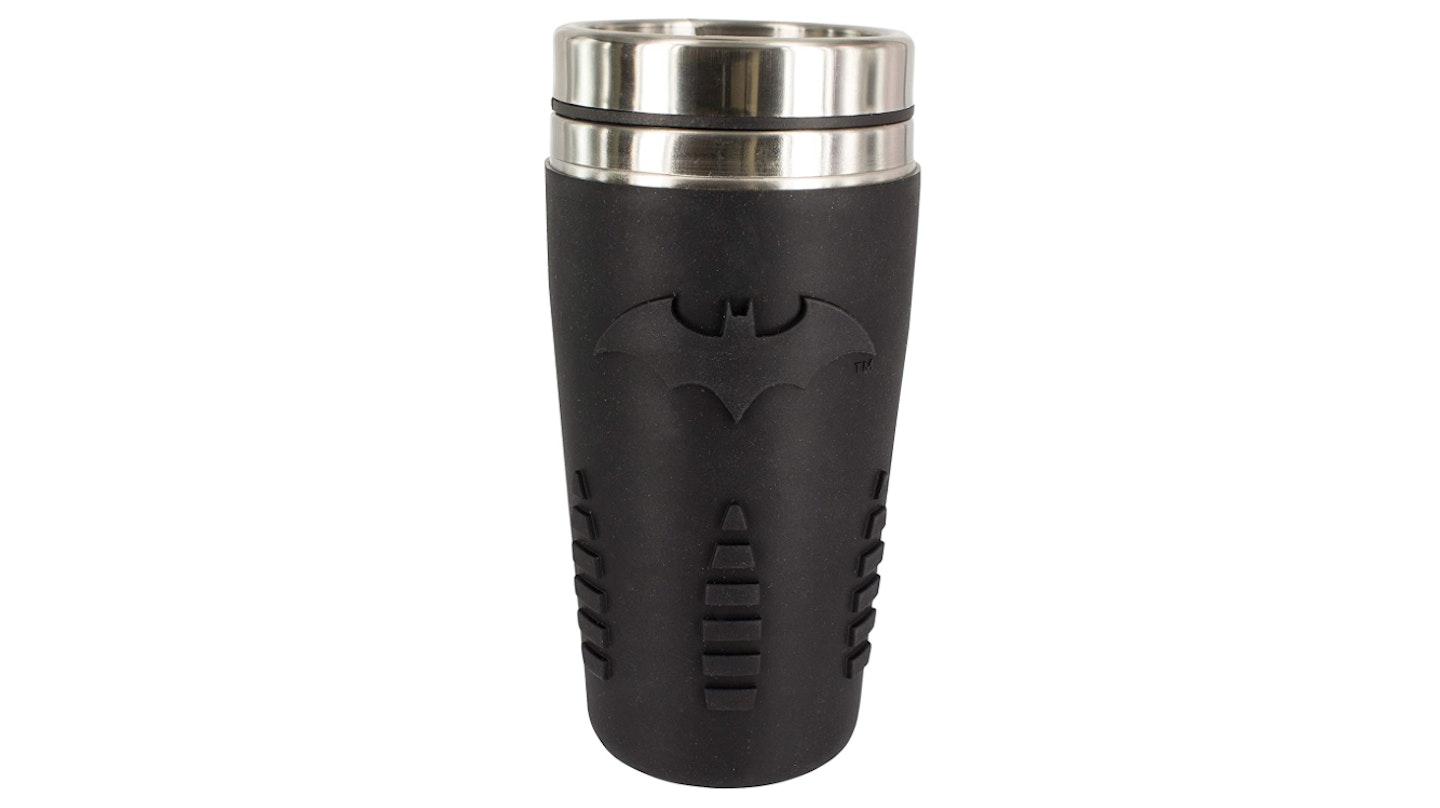 15 of 17
Batman Travel Mug
This is just the sort of Bat-mug we can imagine the Dark Knight taking to carry his Bat-coffee on the way to Bat-fight his rogue's gallery.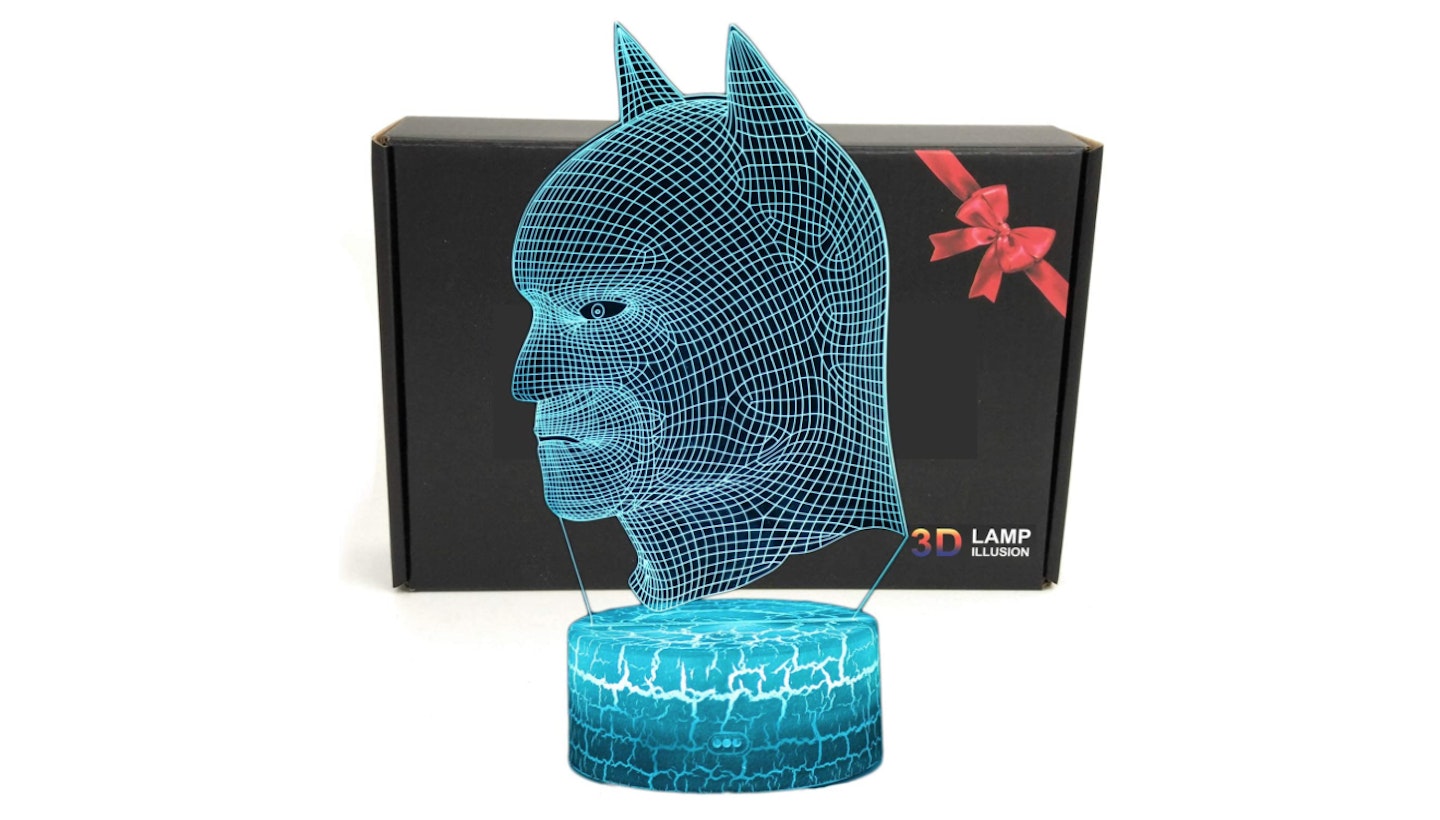 16 of 17
LED Night Light Table Lamp
Feel safe in the darkness with this Batman LED night light, featuring seven different colours and the iconic Bat-head. After all, we know Batman works better at night.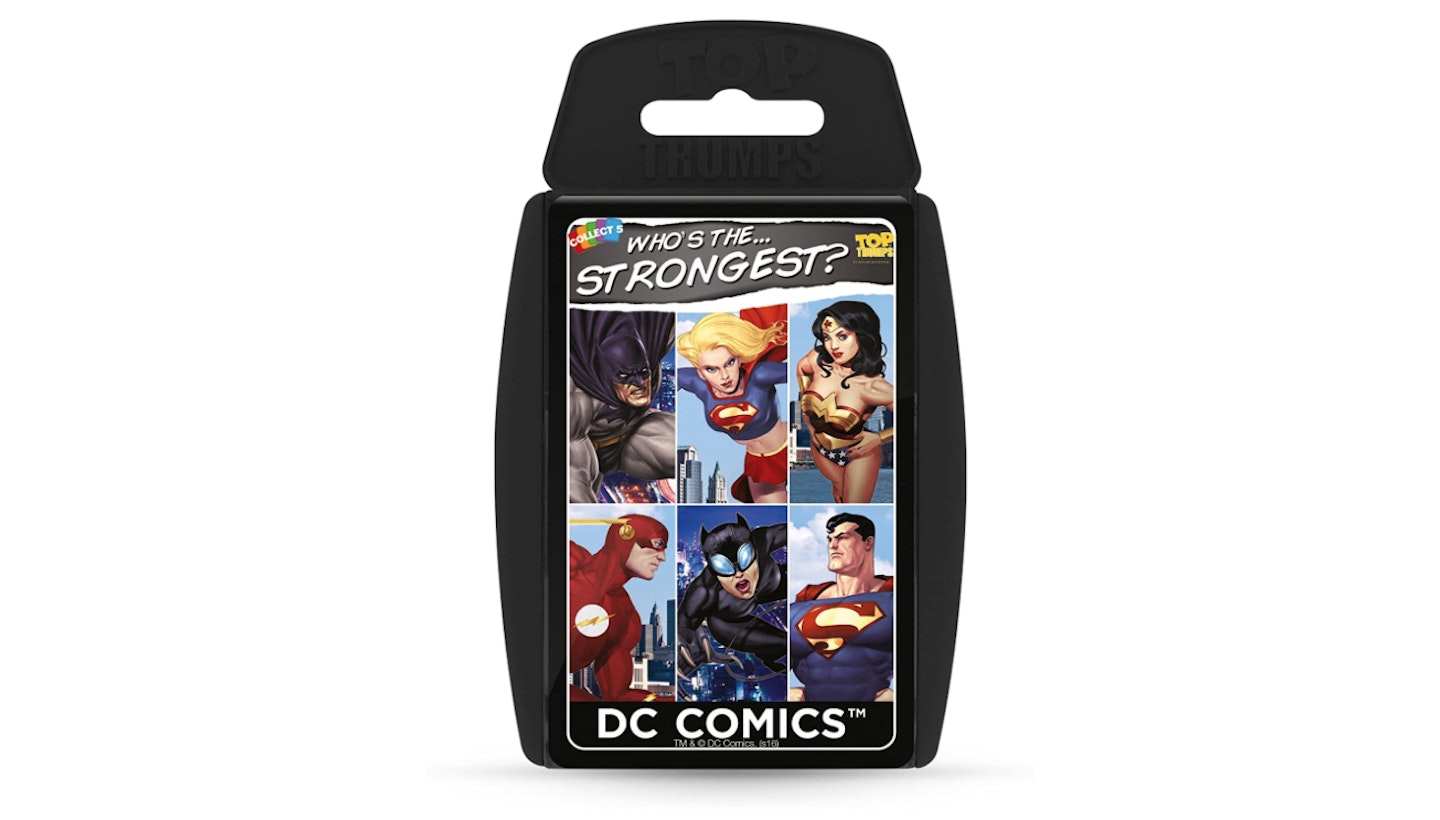 17 of 17
DC Top Trumps
Wondering how Batman matches up to other DC superheroes? Top Trumps will show you, the blast-from-the-past card game that will make the whole family competitive. And don't go thinking Superman will win it all... We know he's a giant cheat.