The Logitech Pro X Gaming Headset, designed in collaboration with esports professionals, combines PRO-G 50MM driver design with BLUE VO!CE technology. DTS HEADPHONE has also been brought on board to offer a comprehensive and expansive 7.1 surround sound experience for PC gamers. Logitech intends the headset to deliver "advanced communication and precision audio."
Available to purchase from Amazon UK and Logitech****__. We may earn a commission for purchases made through our links.
Gaming
Connecting to a PC via Logitech's external USB sound card provides access to the features ran through Logitech's G Hub software. Here, we were able to access and control the Pro X's DTS HEADPHONE 2.0 surround sound, configuring, and testing the directional volume of the simulated 7.1 surround. At first, we were surprised by the simplistic EQ options, however, jumping into a few games, we soon realised that such options have now been made redundant by Logitech's and DTS's excellent collaboration. The sound is remarkable.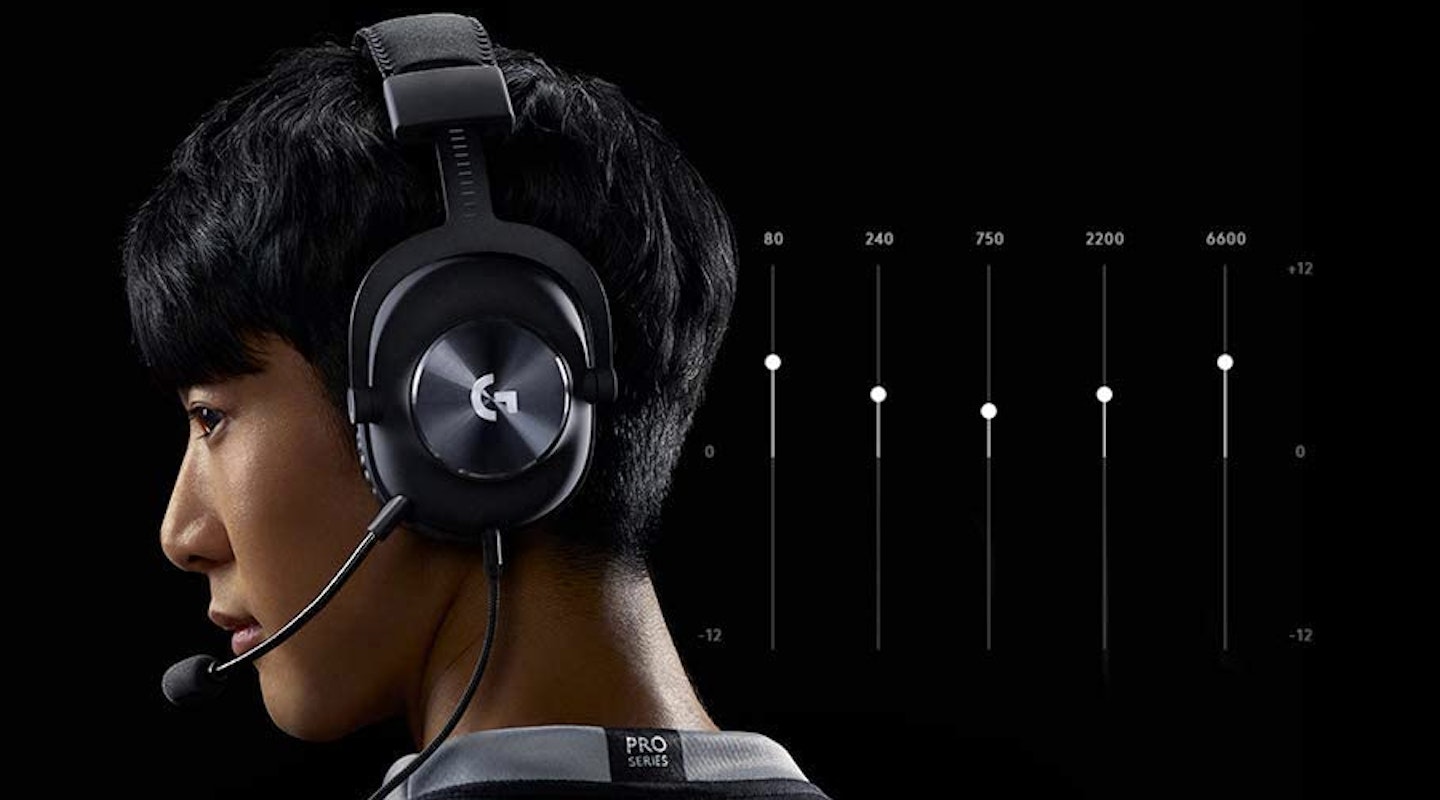 We launched Vampyr, a game which, for its flaws, hosts excellent ambient and environmental sound design. We noticed how the frequency balance between bass, mids, and highs provides game audio with an organic quality, refuting our knowledge that we were listening to digitally enhanced audio. Then we took note of the object-orientated surround sound. Under us, heels click on the cobblestones of an epidemic-ridden London. In the mid-distance, we hear vampire hunters shouting orders. Far off in the Docklands, an ill-formed vampire shrieks. Weaving through it all, a solemn solo cellist soundtracks the night. The distinction between near and far field audio brings the scene to life with a palpable sense of distance, allowing us to instinctually locate the events around us.
To hear how the Pro X performs in a more hectic setting, we jumped onto Call Of Duty: Warzone. The accuracy of the spatial audio was, again, immediately apparent, allowing us to lock on to incoming enemies and shuffling campers with great precision. Always a highlight of a COD outing is the weapon sounds, and Logitech's PRO-G 50MM drivers deliver a punchy bass and mid-response which works to enhance the experience, proving an extra sense of kick and power to gunfire. This powerful quality of the drivers' audio is balanced, working with DTS surround-sound to ensure that other important in-game cues are not missed.
"Near and far field audio brings the scene to life with a palpable sense of distance..."
To experience the headset away from the PC's DTS support, we turned to Nintendo and Sony. Using the Pro X's on the Switch in handheld mode was a true pleasure, with the bouncing rhythms of Crypt Of The Necrodancer hitting hard. Equally on PS4, the orchestral score of Final Fantasy VII Remake was offered the presence and range its elegance deserves.
Back on the PC, the Pro X's BLUE VO!CE microphone and software provides a rich and clear stream-ready audio quality, free from distortion and mic hiss. The microphone's parameters can be adjusted via a control panel integrated into Logitech's G Hub software. Features including noise reduction, high pass filter, de-esser, and compressor, sit alongside the standard input and output levels and EQ controls, offering up plenty of scope for vocal refinement. If you're new to these features, you can always opt for one of the pre-set "Pro Broadcaster" configurations, which duplicate the settings of the pro esports competitors from Team SoloMid.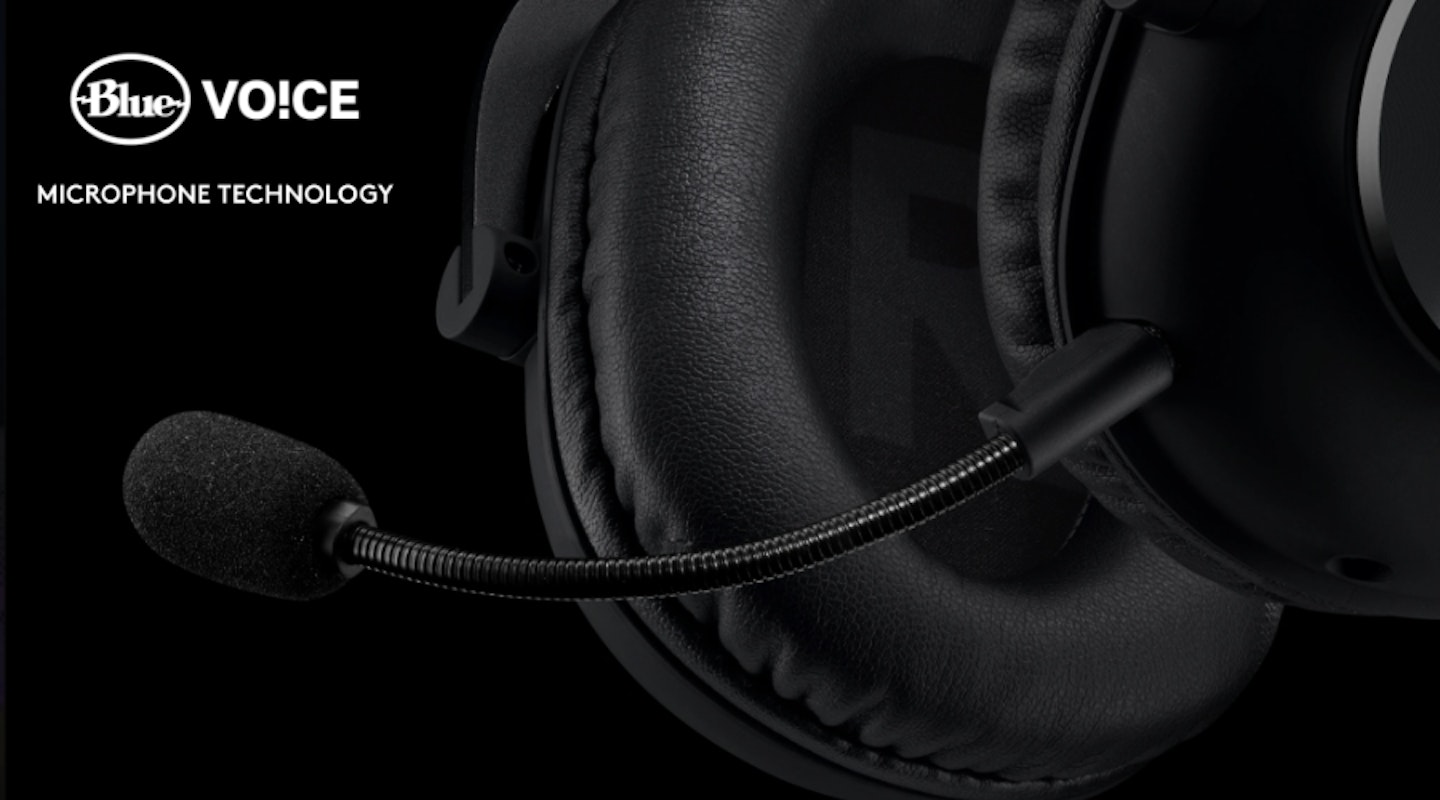 General Use
Logitech includes several cable options with the Pro X, including a straight 3.5mm audio jack. This, combined with the removable microphone, allowed us to comfortably use the headset for other media and devices. This versatility allowed us to employ the headset's excellent audio services when streaming content from Netflix on our smartphone, listening to Spotify from a tablet, and even during day-to-day general PC use. Part of the reason that the Pro X offers such versatility is the refined and notably non-gamer aesthetic, and the low weight and memory foam ear padding. We often wore the headset for upwards of 12-hours, and it was never uncomfortable.
Verdict: The Logitech Pro X is a remarkable headset, thanks to its accomplished design, immaculate spatial audio, and crystal-clear mic performance. It would be hard to beat at twice the price.
View Offers on Logitech Pro X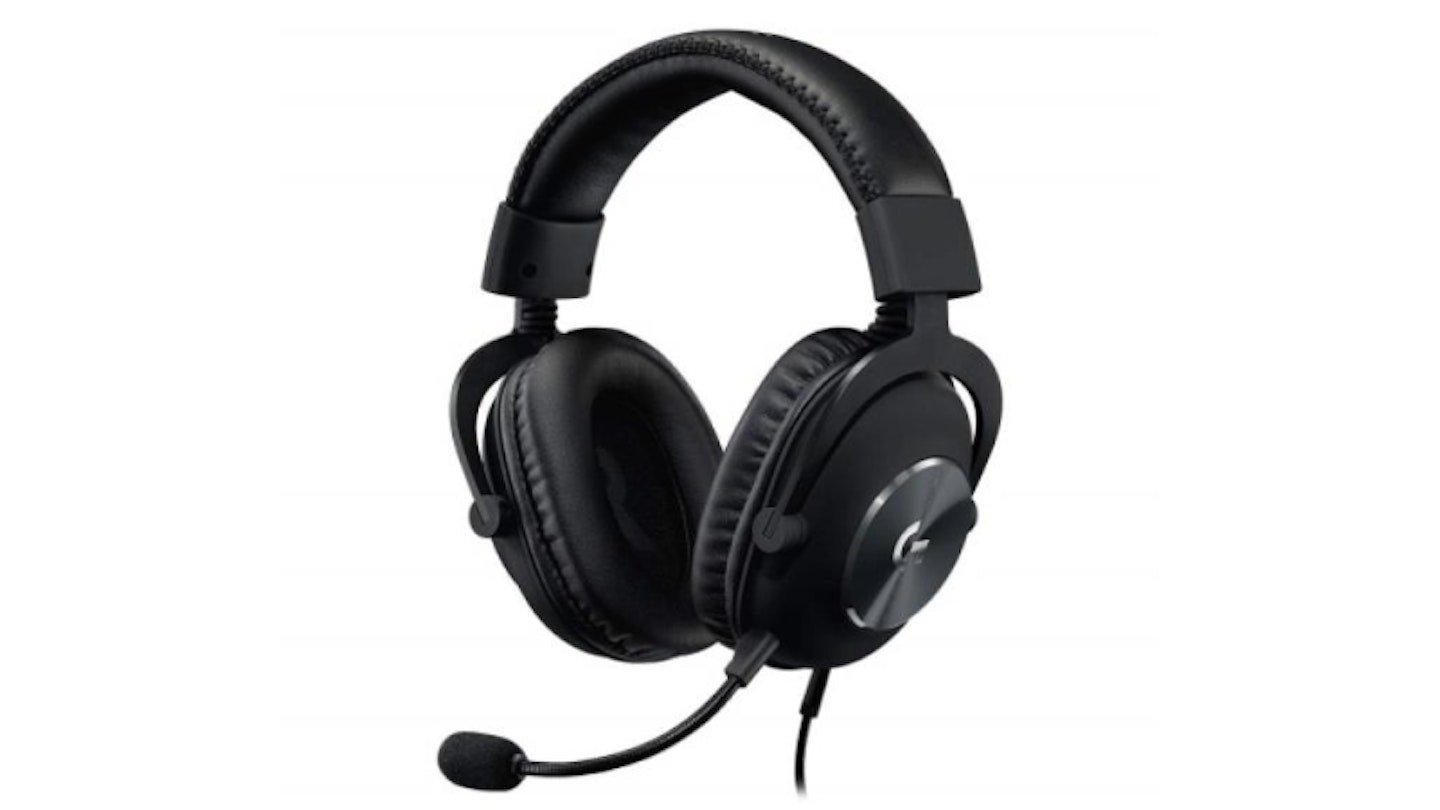 1 of 1
Logitech Pro X at Amazon
Features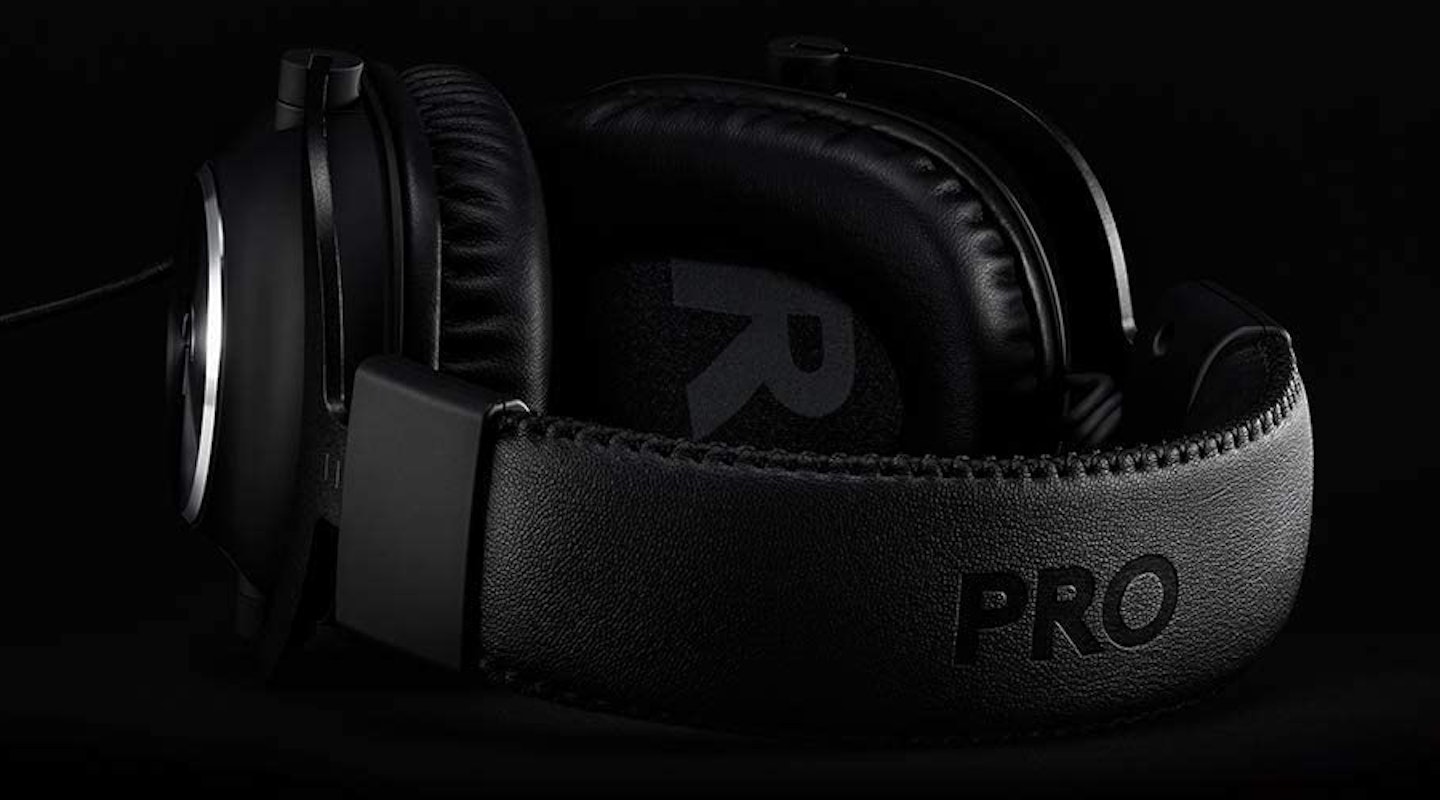 DTS HEADPHONE 7.1 Surround Sound
An object-orientated surround sound offering refined near and far field audio performance, and "enhanced bass rendering, audio clarity and proximity cues." Available on PC only, the included DAC external soundcard and Logitech G Hub software.
BLUE VO!CE
An industry-leading microphone technology from the masterminds at Blue. The control panel provides control over input/output levelling, EQ, noise reduction, high pass filter, de-esser, gate, compressor, and limiter. Professional e-sport pre-set profiles are also available. Available on PC only via Logitech G Hub.
Logitech Hybrid Mesh PRO-G 50MM Drivers
Drivers constructed from a hybrid mesh and delivering a high-fidelity frequency range between 20 Hz-20 kHz. The drivers are responsible for pushing out a consistently clear and expansive audio, with or without the support of DTS and G-Hub.
Swappable Memory Foam Ear Pads
The earpads are padded with high-quality memory foam, providing a comfortable and unique fit for every user. The Pro X comes with both cloth and leatherette finish ear pads.
Wide Accessory Arsenal
The Logitech Pro X comes with a versatile selection of accessories. In addition to the headset and detachable mic, the user will receive two sets of earpads (one cloth, one leatherette), a USB external sound card for DTS, 2m cable with inline control, smartphone cable, Y-splitter, and a carry bag.
READ MORE: The Best Gaming Headsets
READ MORE: The Best Gaming Chairs
READ MORE: The 22 Best Alternative Games You Can Download Today