Triple-A bestsellers, quirky indie trailblazers, hour-sapping JRPGs and remastered ports fill the Nintendo Switch gaming catalogue. Couple this huge choice with the Switch's handheld capability, and you're looking at a console boasting countless hours of entertainment potential.
To help you find your next Ninty-fix, we've sifted through Nintendo's formidable roster to bring you a guide to the best Switch games around.
Our choices of the best Switch games host plenty of familiar and moustachioed faces, but it's not just Mario and Luigi filling our list. It's brimming with the complex, chaotic and calming, with titles like Xenoblade Chronicles, Astral Chain and Stardew Valley filling its ranks. It's a list detailing the best that a Nintendo console can offer, so naturally, Pokémon makes an appearance, as does the 2020 smash-hit Animal Crossing: New Horizons.
The Switch is an innovative and diverse system, and its catalogue is reflective of that fact. However, some Switch games counted amongst our favourites haven't made it into our list of the best Switch games. Because we still want to shout about them, we've included a quick honourable mention round-up at the bottom of the page.
Here are the best Nintendo Switch games:
Just so you know, while we may receive a commission or other compensation from the links on this page, we never allow this to influence product selections.
Empire: The Best Switch Games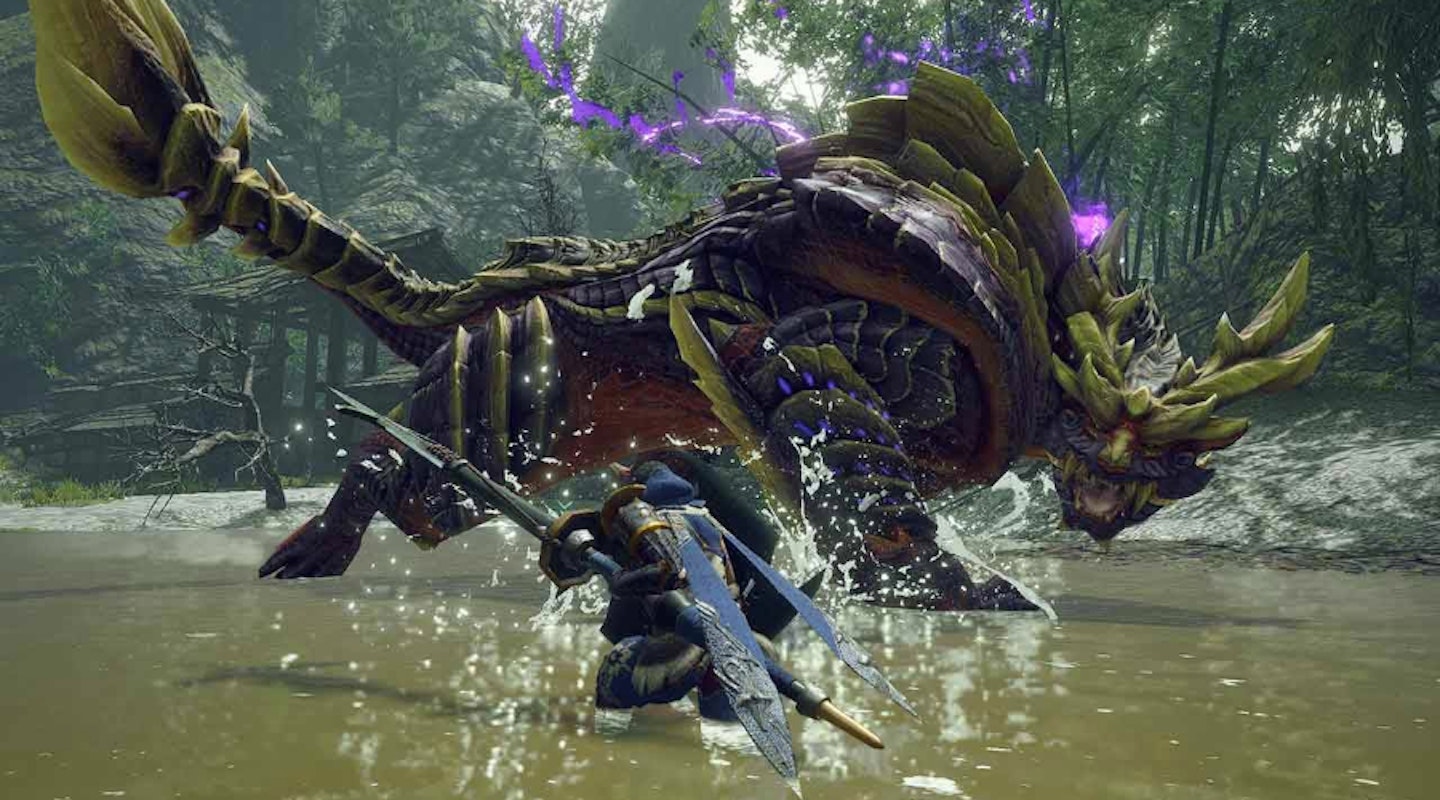 1 of 21
Monster Hunter: Rise
The latest instalment of the long-running Monster Hunter series, a ninja-laden action RPG, is a real delight. As always, the game sees players turn hunter as they adventure through the world, seeking increasingly outrageous monsters to slay. It's a deep game presented in an accessible form, boasting hours of immersive gameplay, tones of loot, and a robust combat system that conveys a hugely satisfying sense of weight and heft. This is also a great one to play with friends - players can team up to take down foes, taking advantage of different class skillsets and abilities.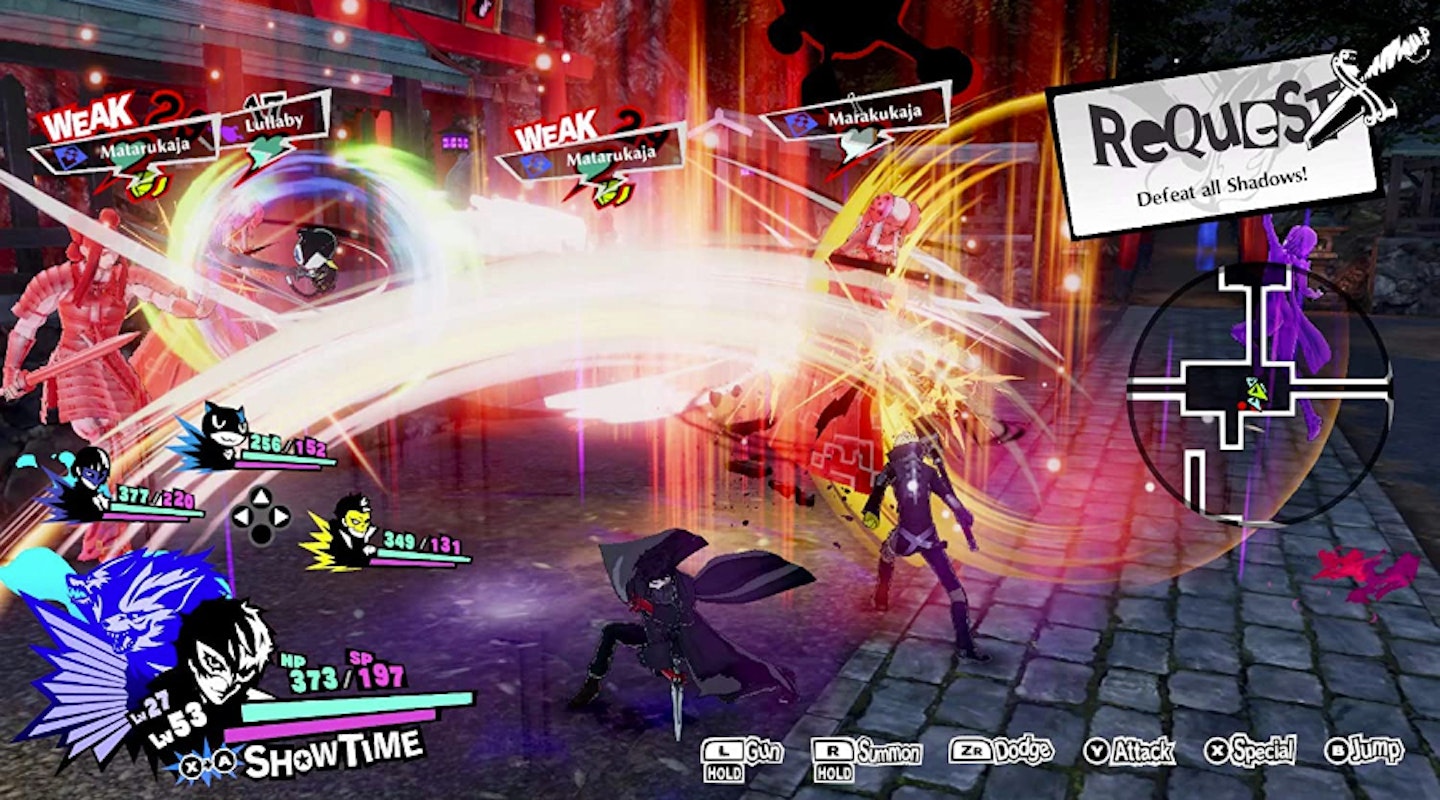 2 of 21
Persona 5 Strikers
Strikers brings the world of Persona 5 to the Switch. Taking place a few months after the events of the main game, the game follows Joker and crew as they continue their efforts to save people's hearts from the nightmare realm. While there's a continuation in the story and the set-dressing is undeniably Persona, its gameplay injects the hack-and-slash glory of Dynasty Warriors into the mix, freshening up the series' traditionally turn-based gameplay for something a tad more urgent. Simply, it's great.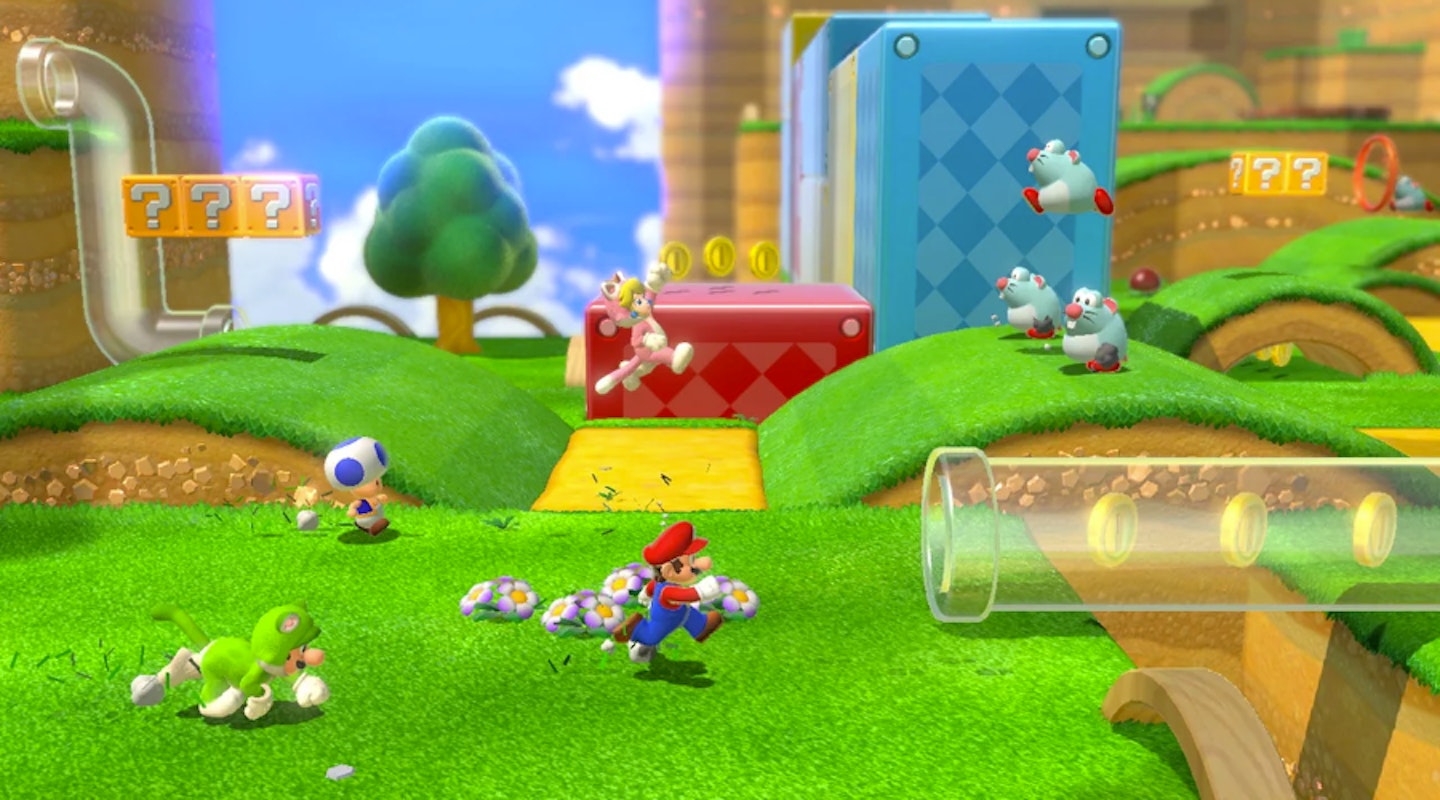 3 of 21
Super Mario 3D World + Bowser's Fury
Super Mario 3D World, originally released for Wii U, gets a well-deserved second chance to woo audiences on Switch. It's an excellent Mario romp that brings depth and innovation to 2D platforming traditions. The co-op mode is also a recipe for all sorts of fun and chaos. 3D World comes bundled with Bowser's Fury, an all-new game in which you adventure your way around Lake Lapcat with Bowser Jr. as the looming threat of the gigantic, kaiju-proportioned Bowser.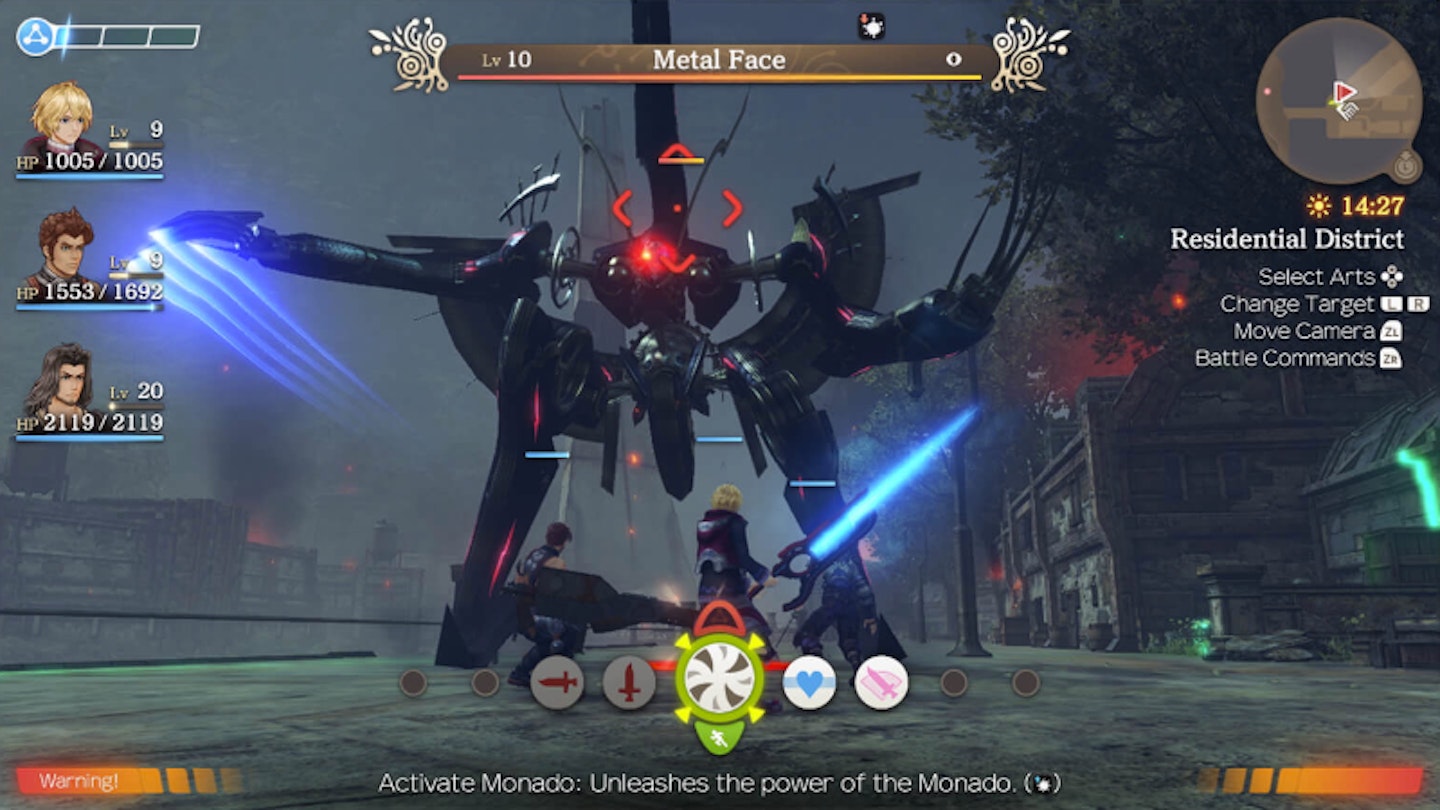 4 of 21
Xenoblade Chronicles: Definitive Edition
Xenoblade Chronicles, jewel of the Wii generation, is ready to convert more to the JRPG faith with its Switch rerelease. The game follows Shulk, a young man who lives on the back of a god's corpse and carries a sword that can see into the future. A unique team-based combat system sits at the heart of the game, relying on coordination and chained attacks to best fierce foes. The visuals have received a much-needed boost too, allowing players to fully appreciate the scope and beauty of the world.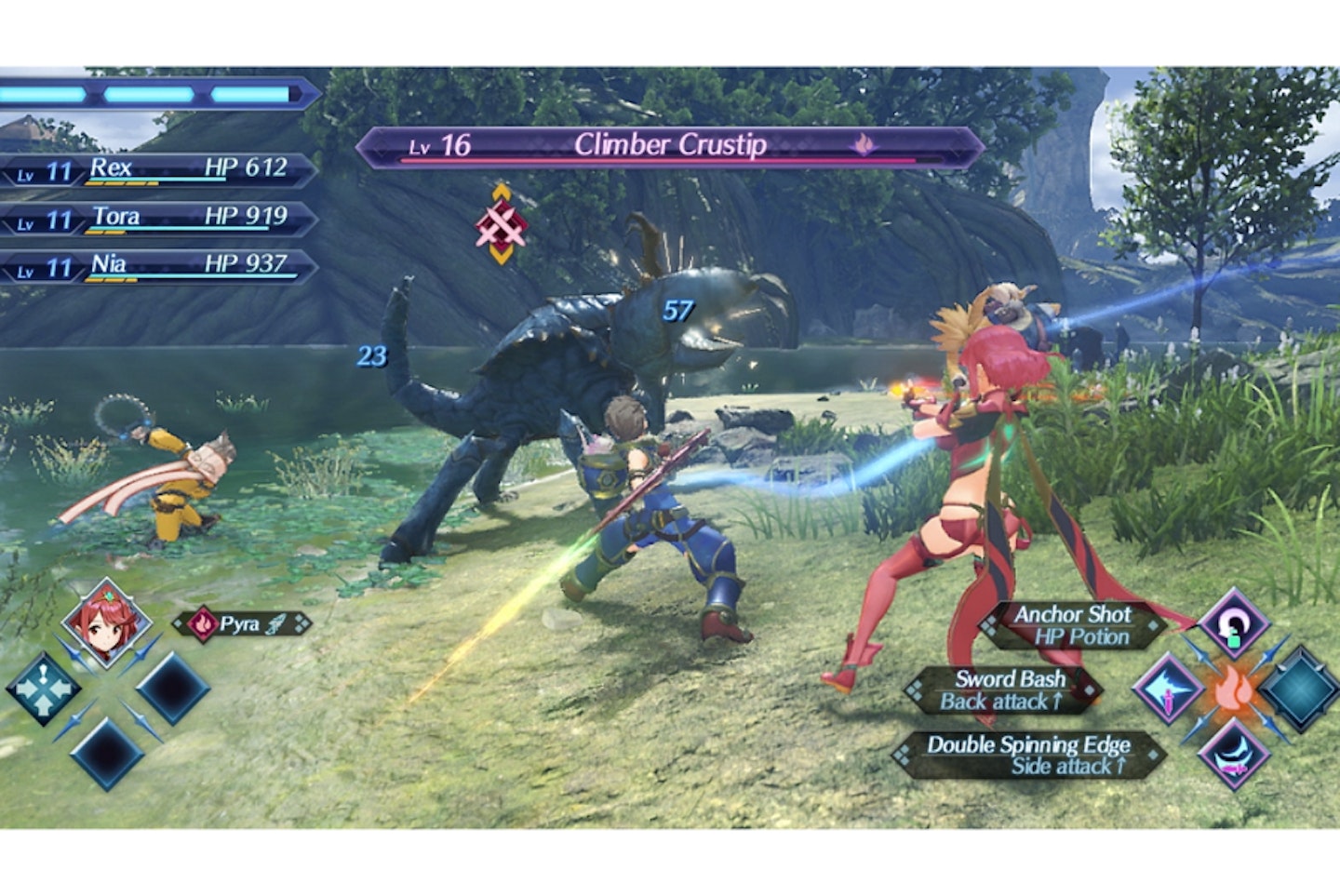 5 of 21
Xenoblade Chronicles 2
Xenoblade Chronicles 2 has the player control Rex, a young salvager thrown into a finely crafted and gigantic adventure. The game picks up much of what made the original instalment iconic, refining the mechanics and opportunities for tactical development. It's a huge title – not only in terms of its renown, but actual size - t's a complexity and scope will keep players invested for well over 60 hours.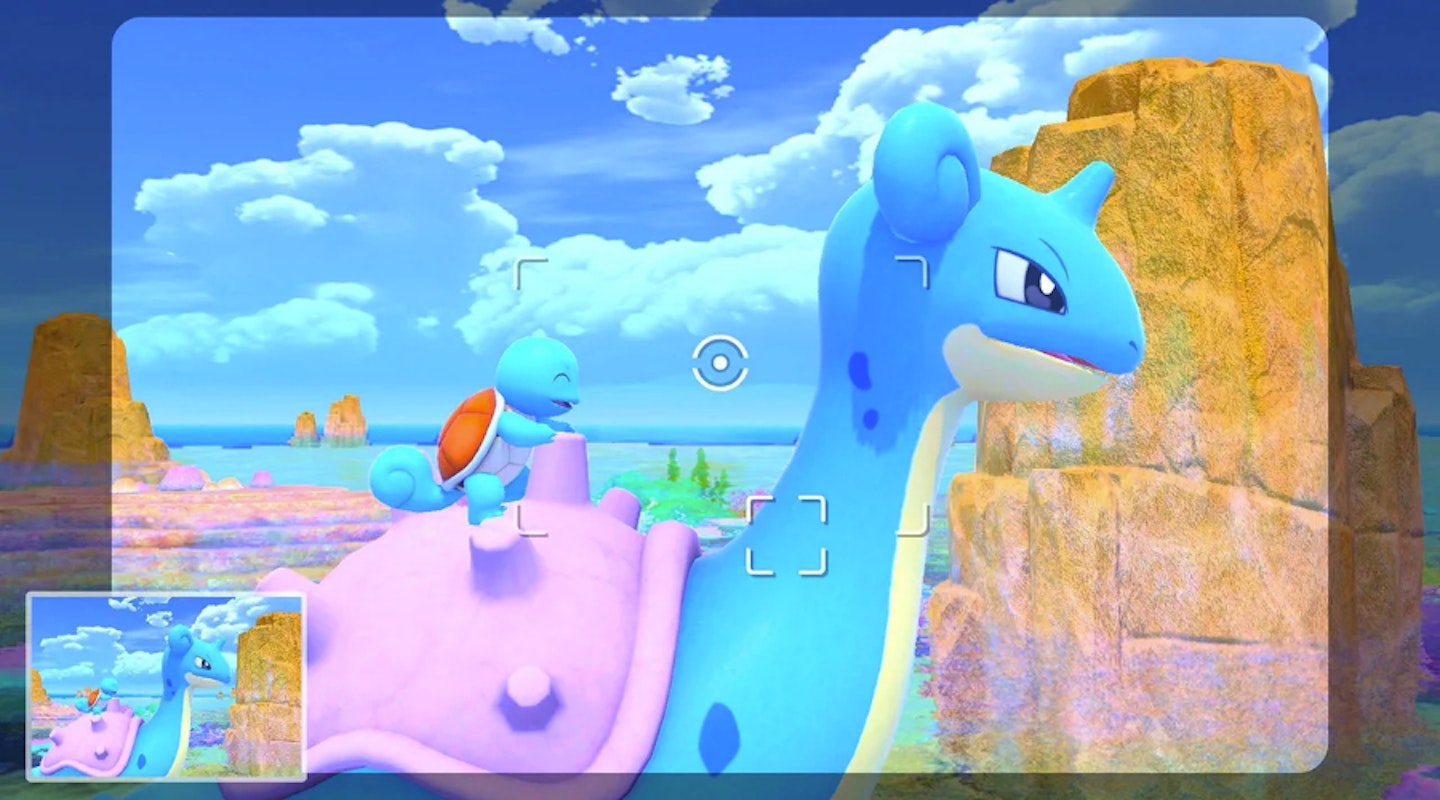 6 of 21
New Pokémon Snap
A follow-up to the Nintendo 64 classic from 1999, New Pokémon Snap transports players to the region of Lental, a land rich with Pokémon and home to a research centre, to act as a Pokémon photographer. There's a job to be done - to take pictures of the Pocket Monsters in their natural environment. It's a strange proposition for sure, but it's an undeniably peaceful and satisfying game.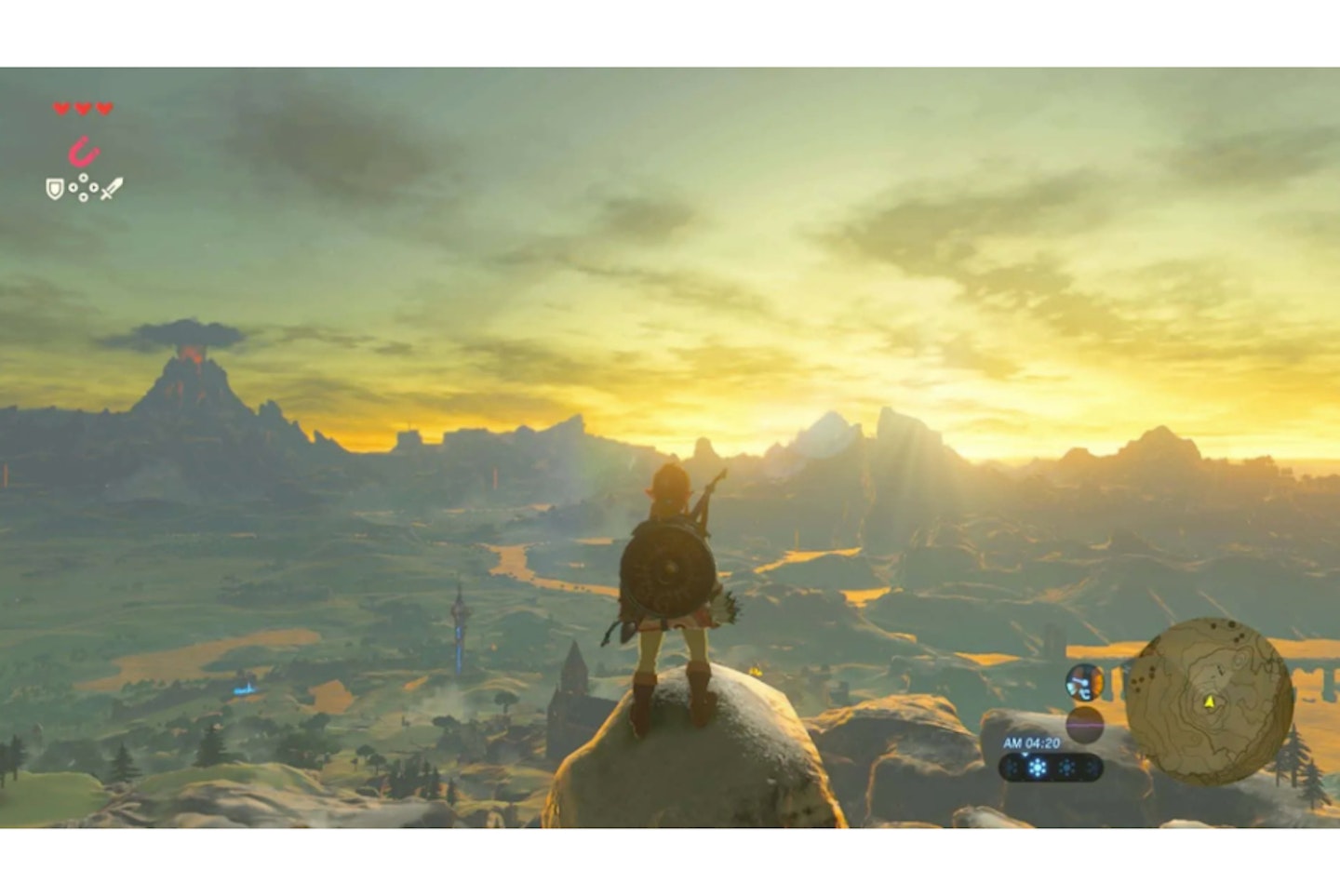 7 of 21
The Legend Of Zelda: Breath Of The Wild
In Breath Of The Wild, players take control of Link, freshly awoken from a 100-year slumber into a world destroyed by the blight of Ganon. The game's scale quickly lets itself be known, as the enormous and picturesque land of Hyrule is quickly available for exploration. The gameplay will have players questing, puzzling, fighting, cooking, climbing and gliding their way through 100-plus hours with an adventurous spirit. Even though the game was originally a Wii U release, it's more than comfortable on the Switch and rightly considered one of the platform's finest games.
8 of 21
Stardew Valley
Players start by taking over their grandfather's rundown farming plot, deep in the sleepy Stardew Valley. With only a few coins and some worn gardening equipment, the player sets to cultivating both the land and friendships in the humble surroundings. Stardew Valley mixes up its framing simulator beats with cave exploration and fights, local side quests, marriages and fishing sprees. It's charming and absorbing, with a short day-cycle and internal routine that's highly rewarding.
9 of 21
Animal Crossing: New Horizon
Animal Crossing: New Horizon is the safest and cosiest of havens with a wholesome core. Starting from an uninhabited island, players will craft, mine, forage and fish their way to ultimate comfort and satisfaction. The game unfolds in real-time with a day/night cycle, schedules and changing seasons to behold, and it rewards players for short daily dips into its world. It's brimming with cutesy NPCs who are keen to make friends and trade goods. Jumping online is rewarding too, allowing the islands of IRL friends to be visited and explored. Simply, it's a delightful place to be.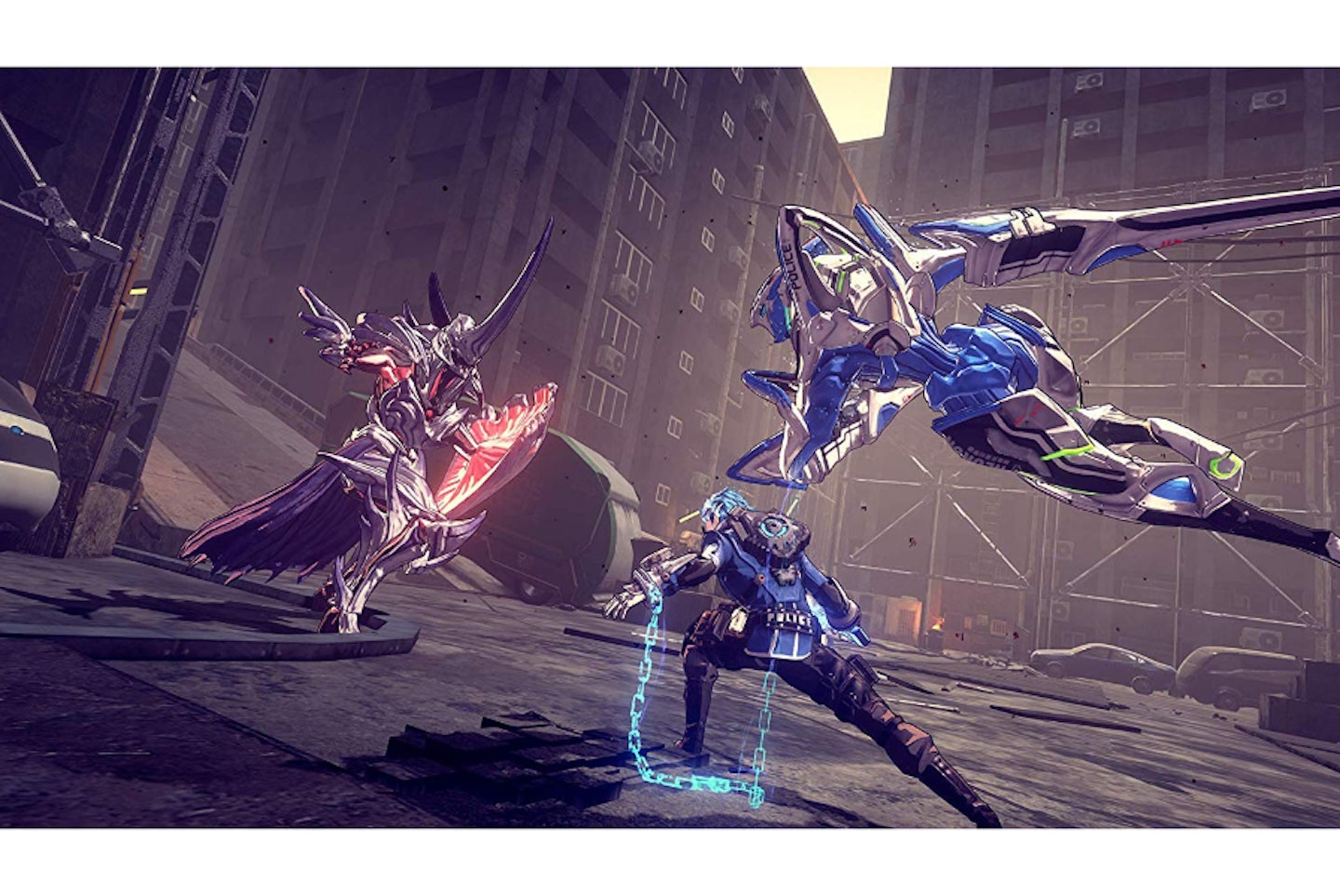 10 of 21
Astral Chain
Astral Chain is an epic post-apocalyptic cyberpunk yarn that unfolds in a complex world of criminality, supernatural goings-on and stylised violence. It's fast-paced, with rich visuals and a refined hack-and-slash Devil May Cry sensibility inherited no doubt from Hideki Kamiya, who oversaw the game's development. It balances chaotic battle sequences with a genuinely compelling narrative and enthralling lore.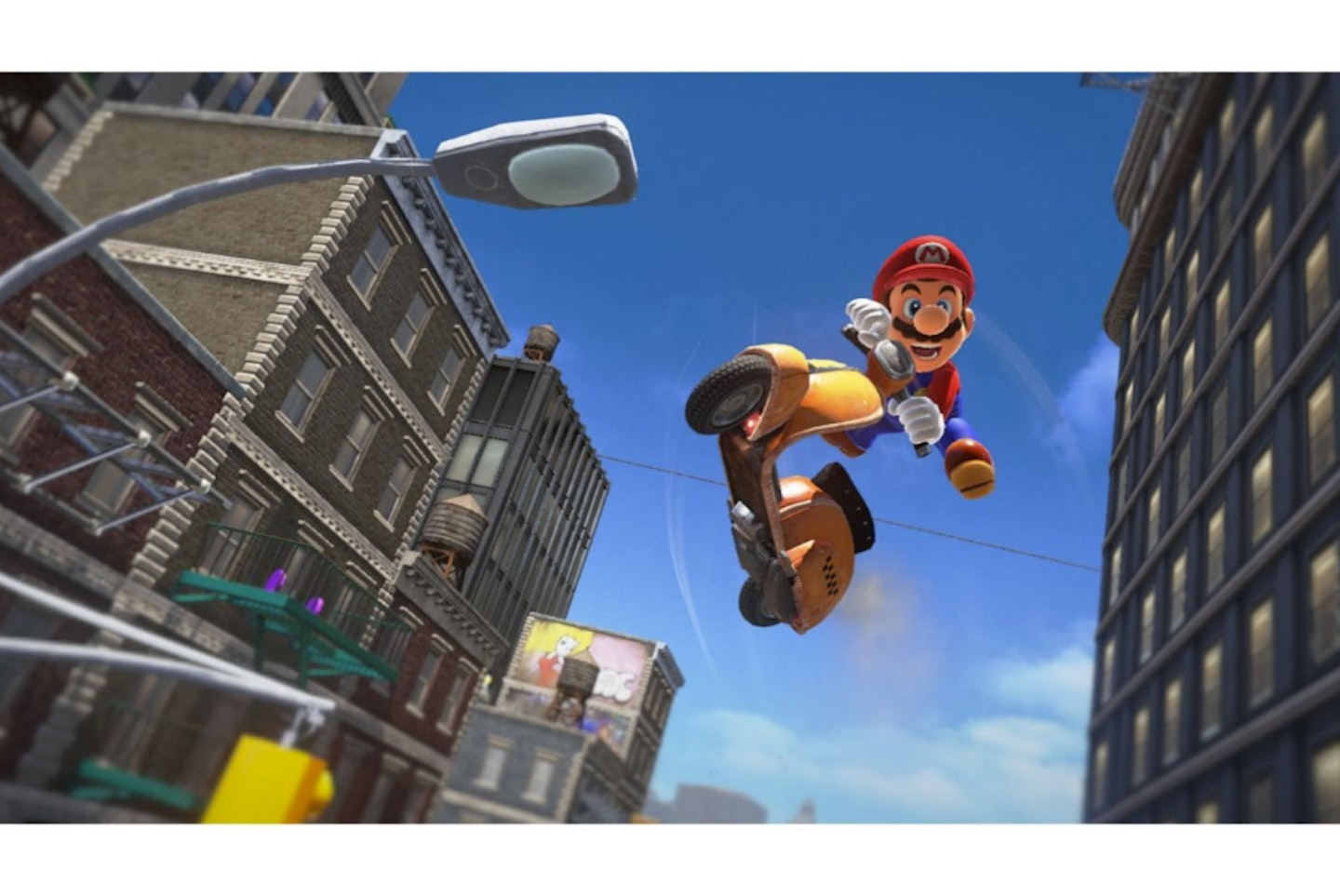 11 of 21
Super Mario Odyssey
Odyssey set a high bar when it launched alongside the Switch and quickly ranked among the best of the 3D Mario games. The sandbox worlds are loaded with charm and inject a welcome sense of freedom into the platforming proceedings, with hidden areas and multiple map-routes providing plenty for a player to do. Cappy, Mario's friendly new hat, is a welcome addition too, allowing Mario to utilise ranged attacks and possess all manner of enemy and object.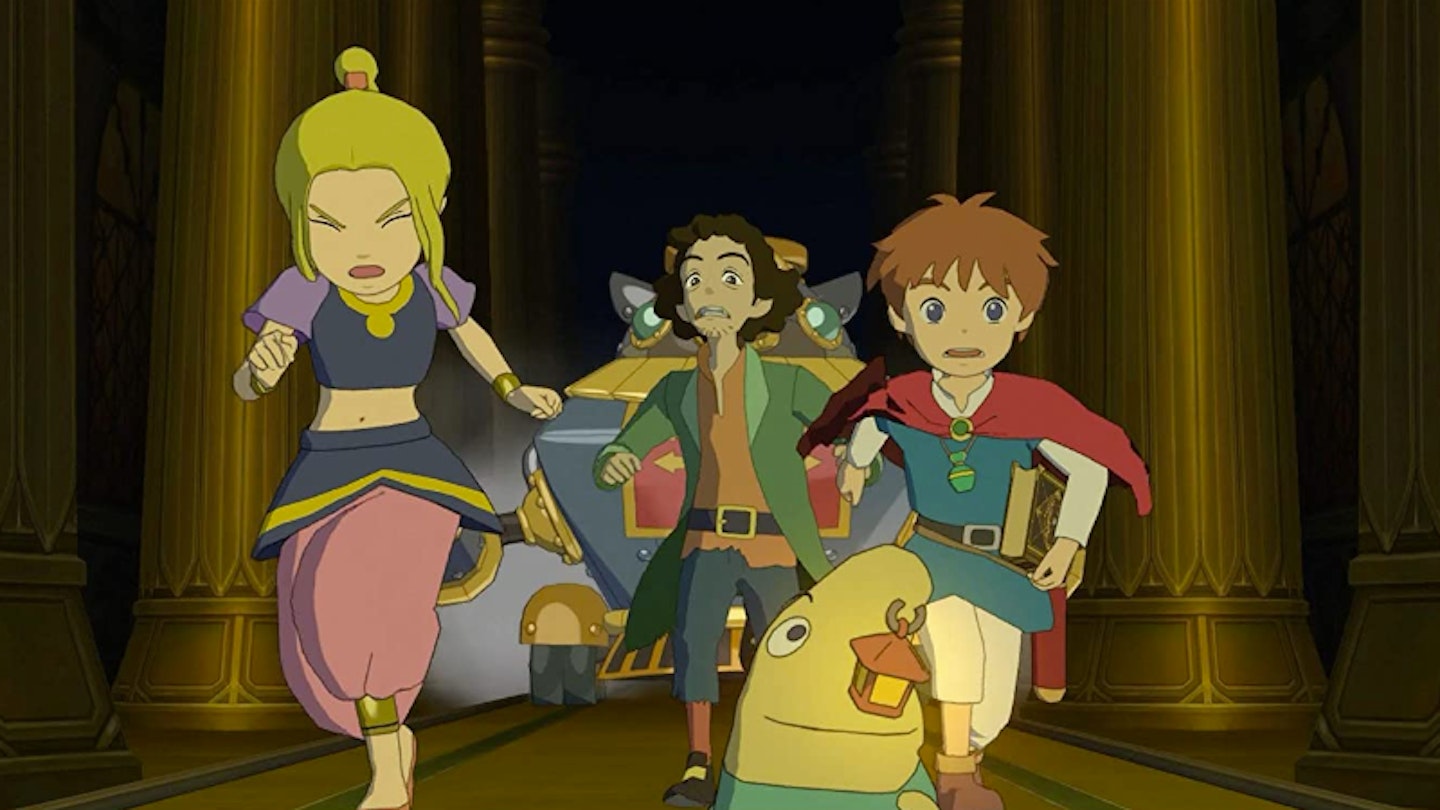 12 of 21
Ni no Kuni: Wrath of the White Witch
Originally released for the PS3 in 2011, Wrath of the White Witch is a timeless JRPG. It's developed by Level 5, with animations provided by none other than Studio Ghibli. All the required RPG progression mechanics are present and correct, along with a freeform combat style that is surprisingly - but pleasingly - tricky to master. The story follows Oliver, a young boy from Motorville who can jump between his world and a fairy realm. It's a charming tale, and the Ghibli animations bring it to life in magical ways, with Joe Hisaishi's score being the perfect accompaniment.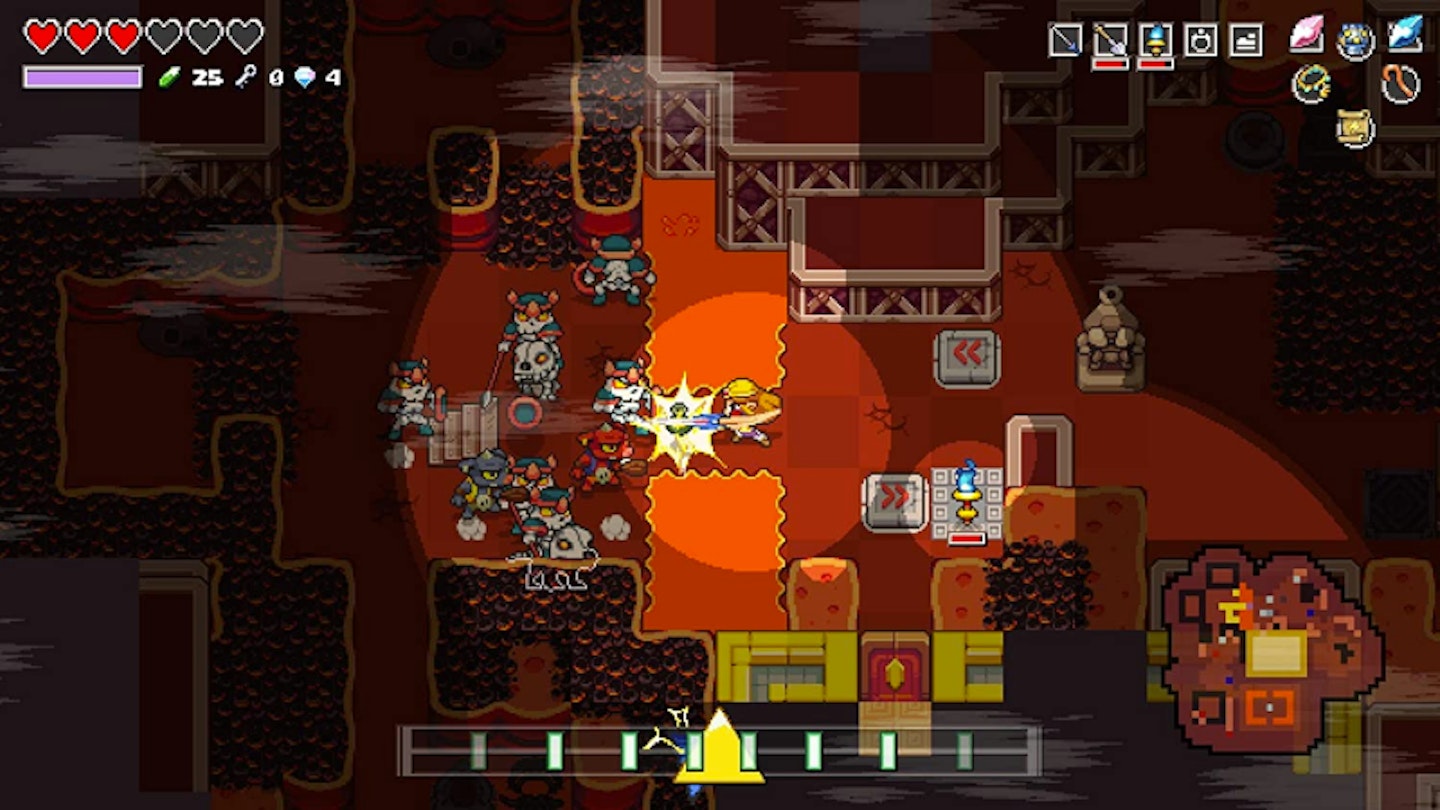 13 of 21
Cadence Of Hyrule: Crypt of the NecroDancer
It's Zelda - but with dancing. Cadence Of Hyrule brings the once niche rhythm-action genre to one of Nintendo's most precious franchises to great effect. Players will explore and battle through randomly generated maps and dungeons to the relentless bounce of the chiptune soundtrack, moving and attacking with the beat. The satisfaction garnered from complete, rhythmic synchronisation is an absolute joy. There's a bunch of playable characters too, including Link, Zelda and Skull Kid.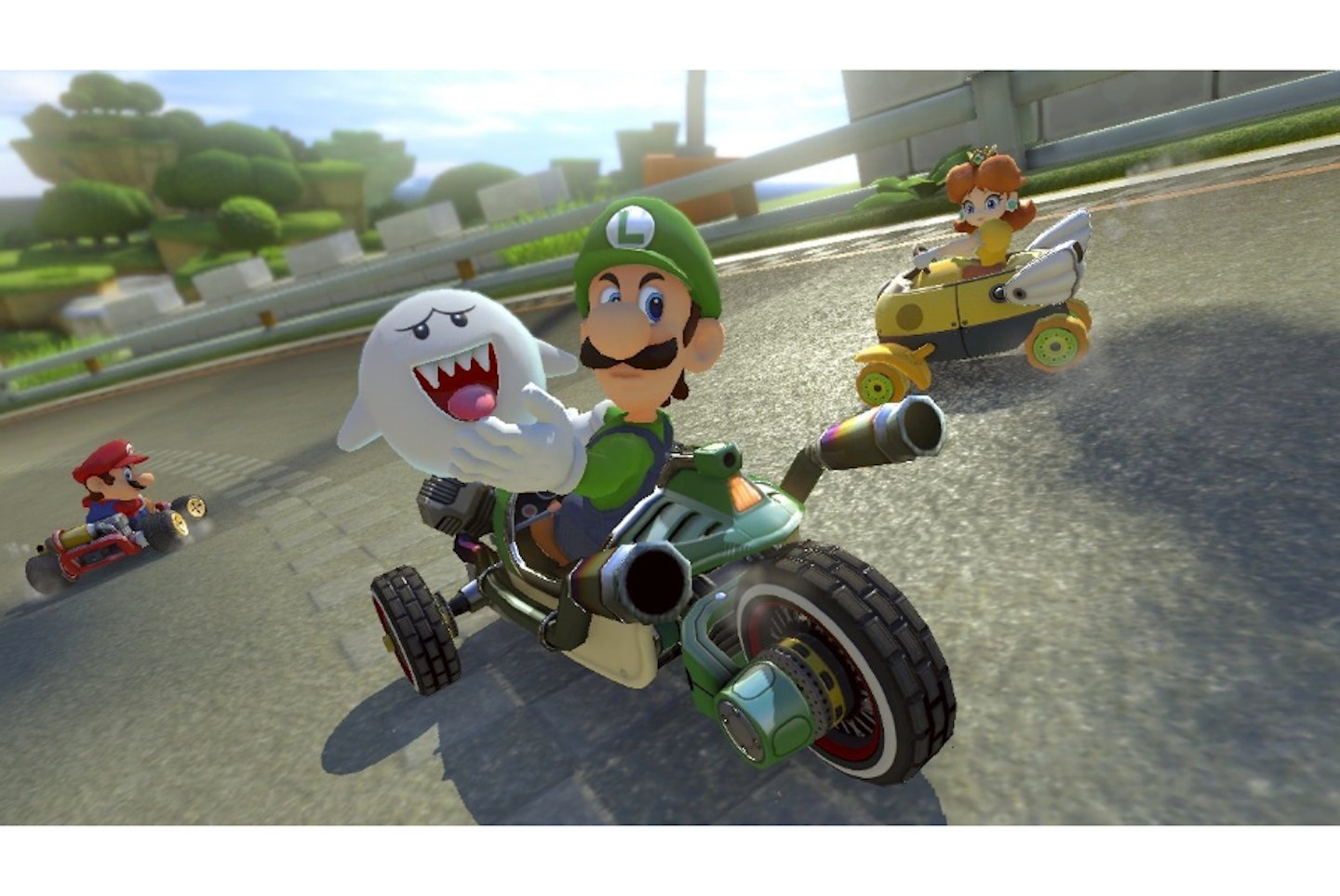 14 of 21
Mario Kart 8 Deluxe
The game that has everyone sweating bullets in anticipation of the Blue Shell. Mario Kart 8 might just be the best arcade racer out there, boasting over 40 racers, 48 tracks and a selection of unique game modes, such as Bob-omb Blast and Balloon Battle, which serve as a really nice addition to the standard, but still killer, track races. This Deluxe edition has all the DLC, too.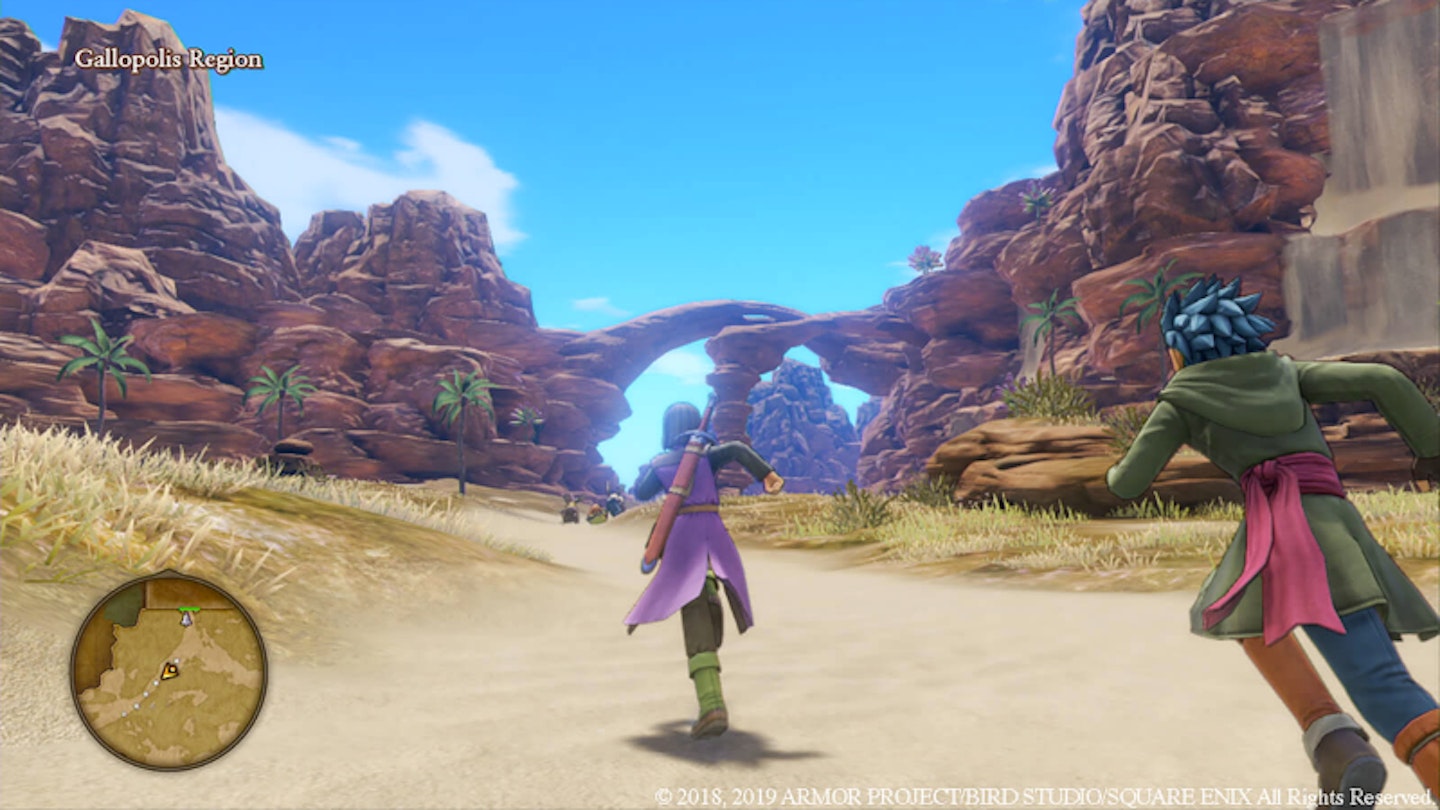 15 of 21
Dragon Quest XI S: Echoes of an Elusive Age - Definitive Edition
Dragon Quest XI is a classic RPG adventure through-and-through, featuring a huge world, epically long playtime and a finely tuned combat system. While the fantasy narrative beats are predictable, the gameplay, world design and OST are wholly excellent. The Definitive Edition certainly earns the name, adding new side missions and paying a meaningful homage to the series roots: players can switch between the 3D and 16-bit visuals, orchestral score and digital score, and English and Japanese voice acting.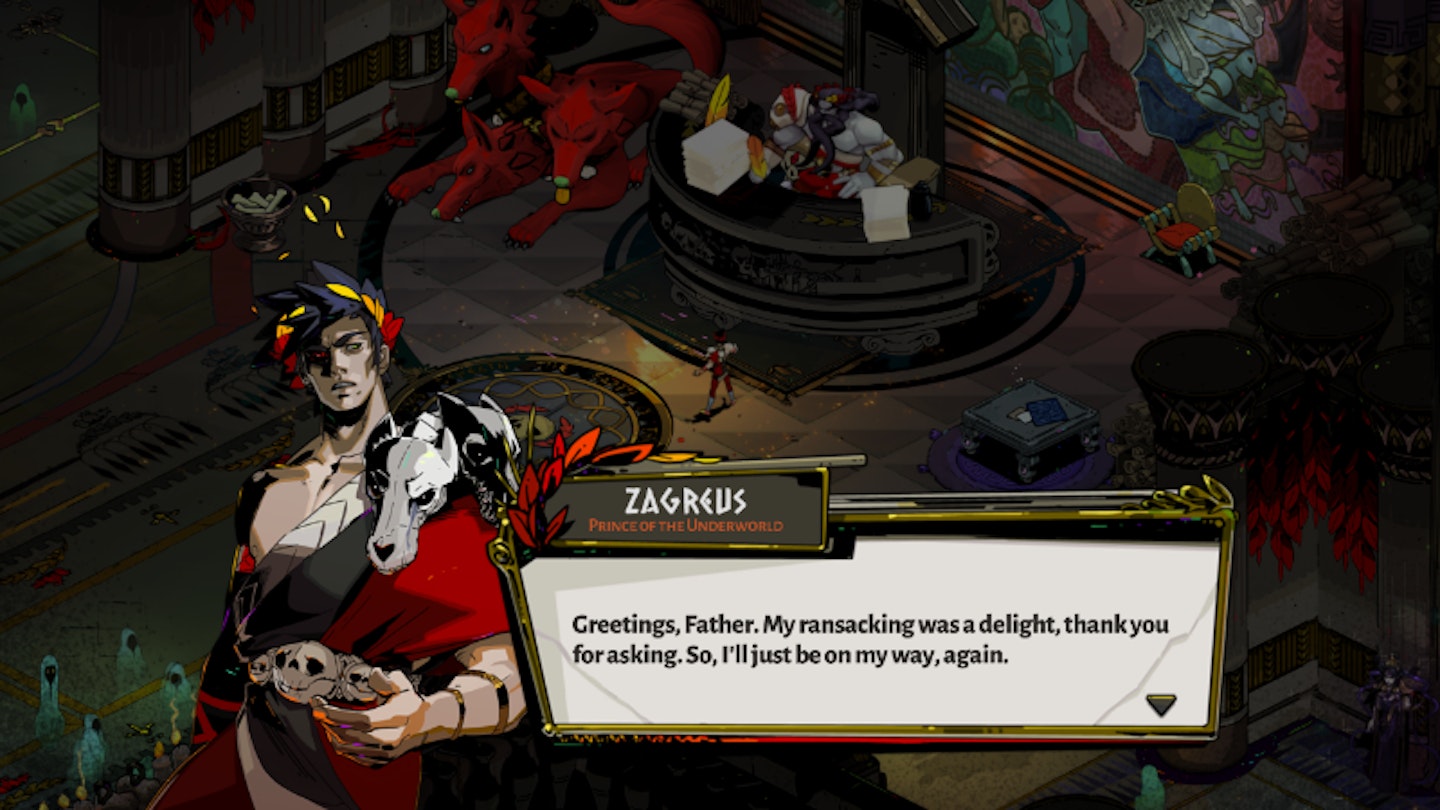 16 of 21
Hades
Hades is an award-winning release from Supergiant Games that refines - and now, maybe even defines - the roguelike genre. As Zagreus, Prince of the Underworld, players will attempt to escape the oppressive Hades and reach the dizzying heights of Mount Olympus. There's a considerable amount of hellish and mythical badness standing in the way, but luckily he's got (some) of the gods on his side - each bestowing a stat-boosting, fight-altering buff. Plus, he's immortal - when he dies, Zagreus can crawl back into existence, right back in the lowest realm of the underworld, ready to start the fight all over again. Entwined with this highly addictive live-die-repeat cycle is a compelling narrative adding to the player's drive to push further and explore.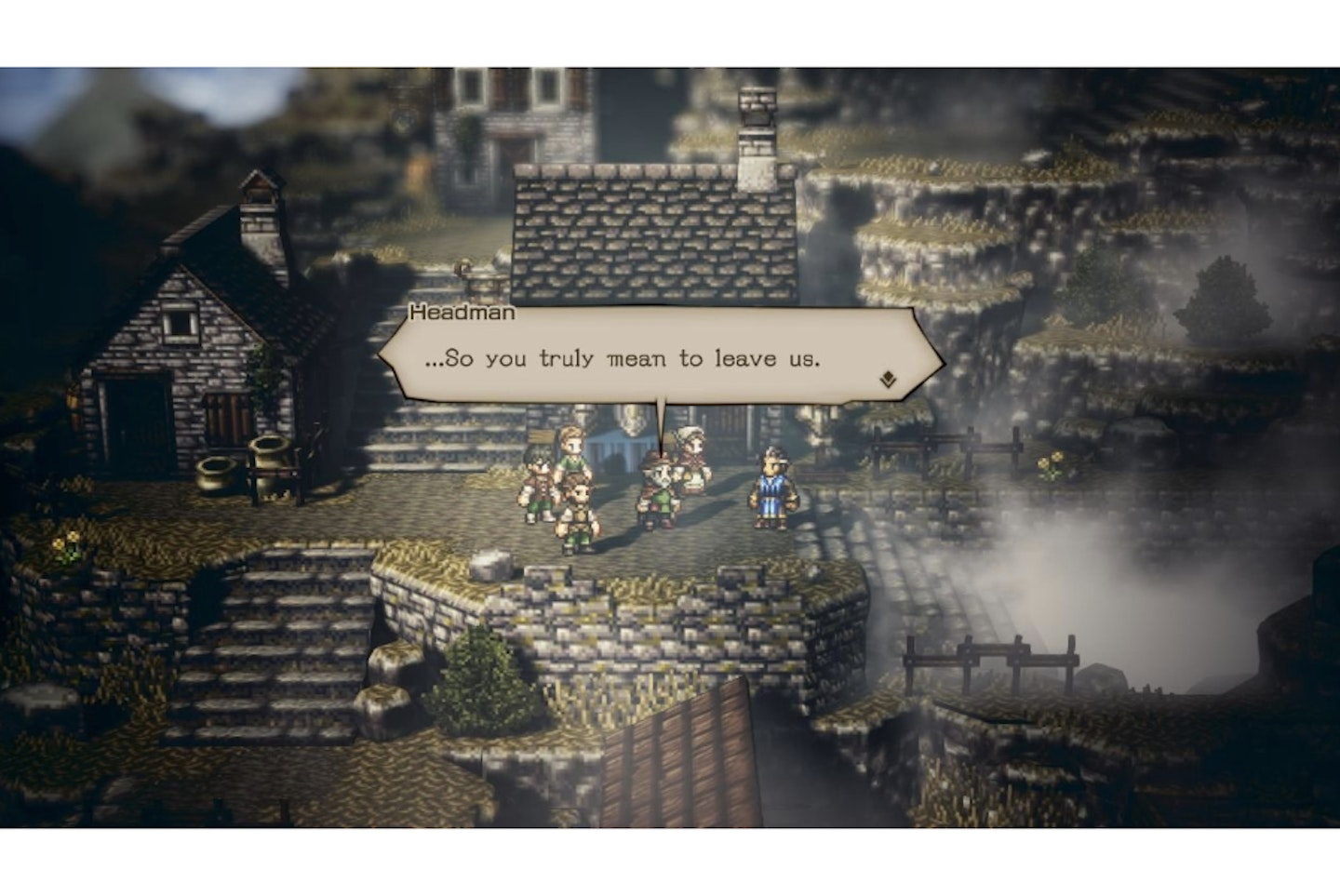 17 of 21
Octopath Traveller
Octopath Traveller is a celebration of the beloved 90s JRPGs and has been crafted with care by none other than Square Enix. The game has players choose one of eight characters, each with a deep narrative and skill set, before embarking on an adventure full of unique, world-effecting choices. The art style is a charming HD-2D, which looks fresh while maintaining its traditional roots, and the gameplay is a refinement on the classic JRPG-style, combining sprite world-exploring and polished, turn-based battles.
18 of 21
Hollow Knight
In Hollow Knight, the player travels to the world of Hallownest. Here they take control of an insectoid knight to explore and uncover the secrets of an ancient kingdom. Players can proceed through the game as they see fit, as there's a welcome but not overwhelming element of freedom. Its sensibilities are thoroughly of the Metroidvania ilk, the combat involves a mix of melee and magic, and the narrative is in part driven by NPCs encountered during the journey.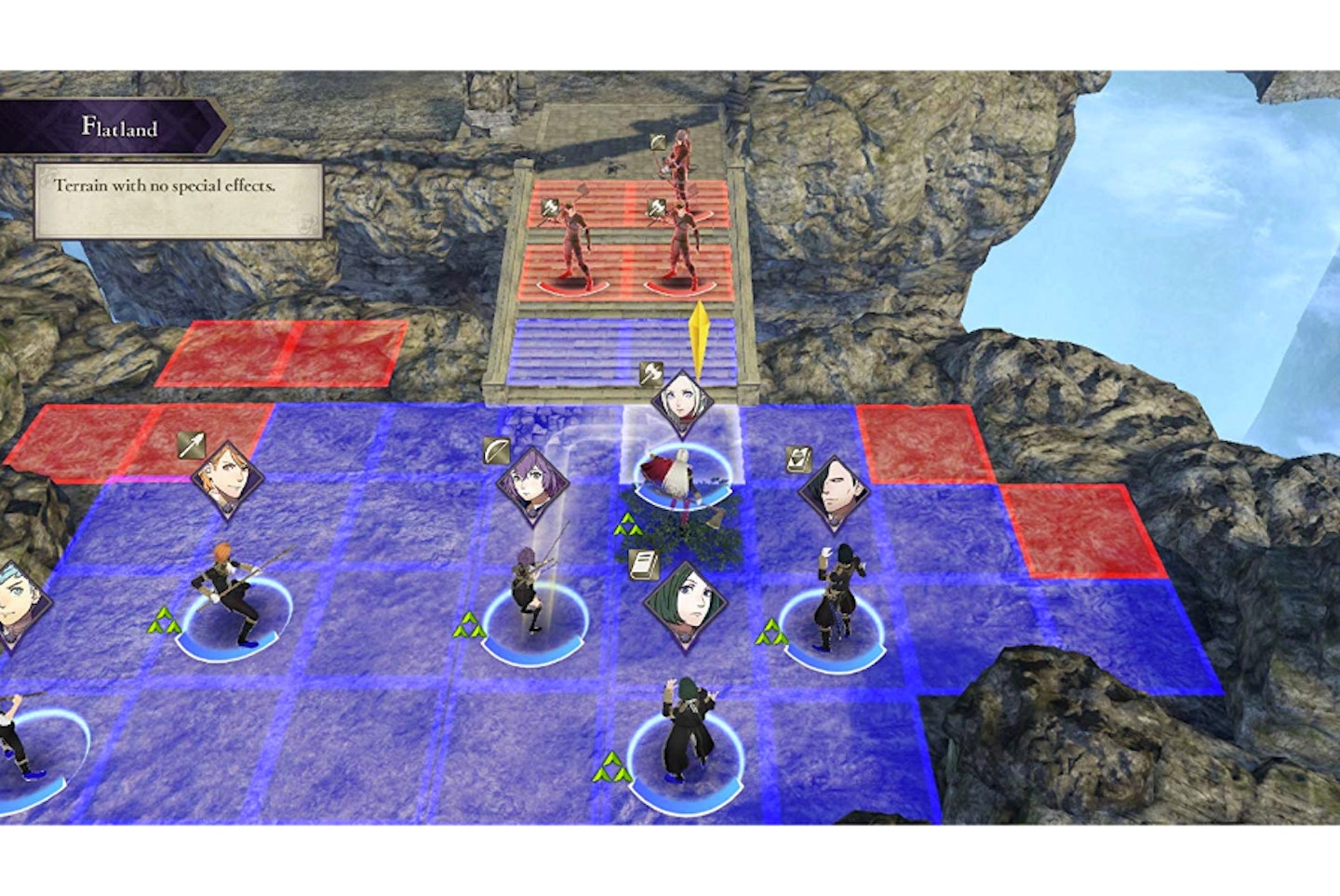 19 of 21
Fire Emblem: Three Houses
The leap from 3DS to Switch was a wise move for Fire Emblem, an unusual but compelling series that combines visual novel and RPG sensibilities with RTS battles. Three Houses introduces new tactics, units and battalions to enliven the plains of battle, and also gives the narrative space for improved character and plot development. This is a game that'll please long-time fans and no doubt convert a few non-believers.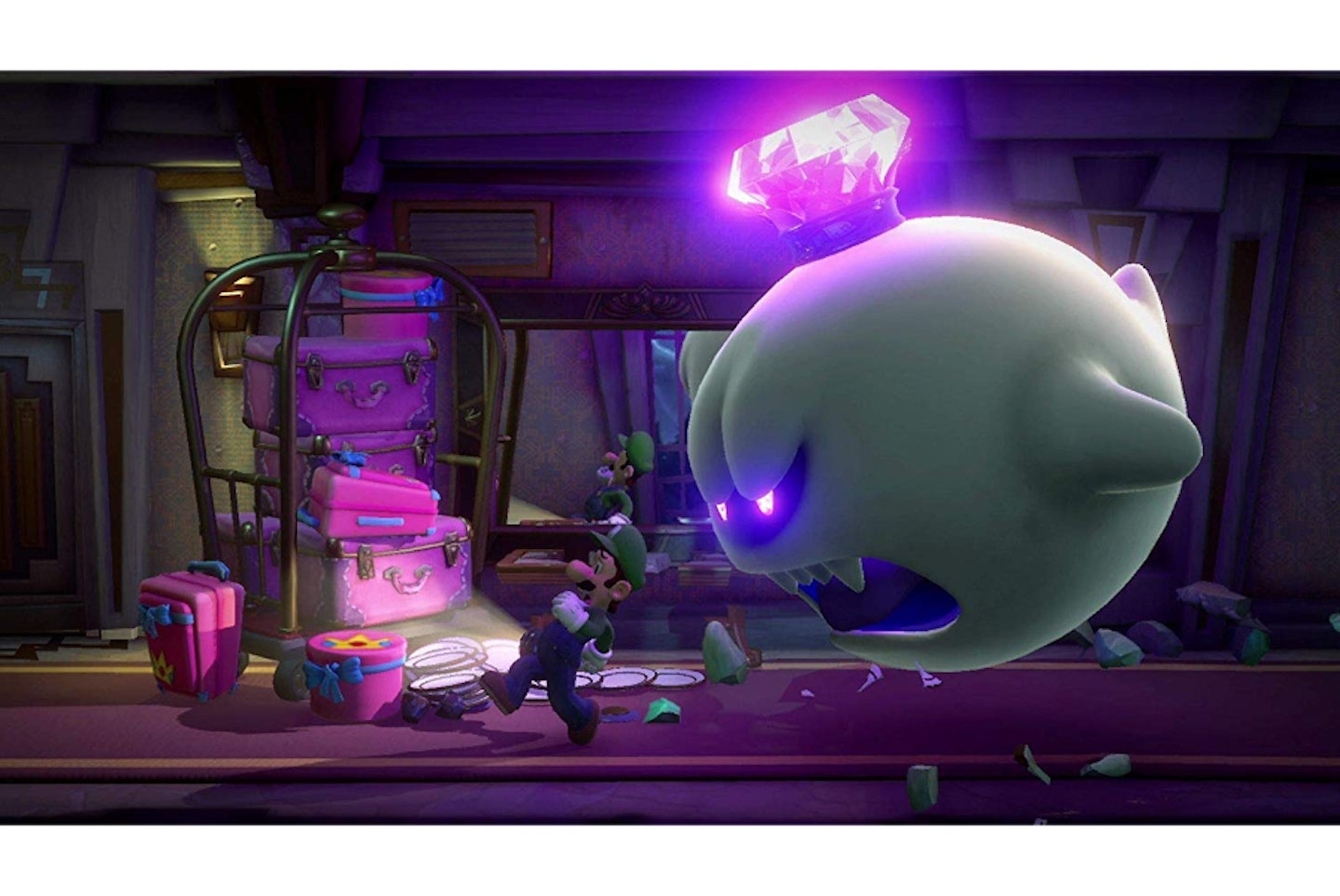 20 of 21
Luigi's Mansion 3
This comedy-spook title has the player adventure through a goofy, rickety hotel as Luigi, the taller, greener, higher-jumping brother of Mario. Armed with a hoover and questionable courage, Luigi explores his way through corridors, cellars and gardens, completing puzzles and overcoming ghostly encounters. This is a must-have for any fan of Nintendo's ubiquitous plumber siblings.
21 of 21
Super Smash Bros Ultimate
Go toe-to-toe with over 70 video game stars in the latest instalment of Nintendo's hugely popular bare-knuckle brawler series. The battles are chaos incarnate – over-the-top, hectic and physics-defying. Plus, it's one of the few places you can see Solid Snake get taken down by a giant penguin. This game is full of nonsense that's best enjoyed in button-mashing joy with friends present or online. This Ultimate edition comes loaded with plenty of DLC too, and new characters are still being added.
Honorable Mentions
It's tough to make it to the top, and there are plenty of Switch games that are huge fun and massively rewarding that just missed out on being included above. They might not be the best, but they sure are great, and they certainly deserve an honourable mention.
Best Switch Games: Honorable Mentions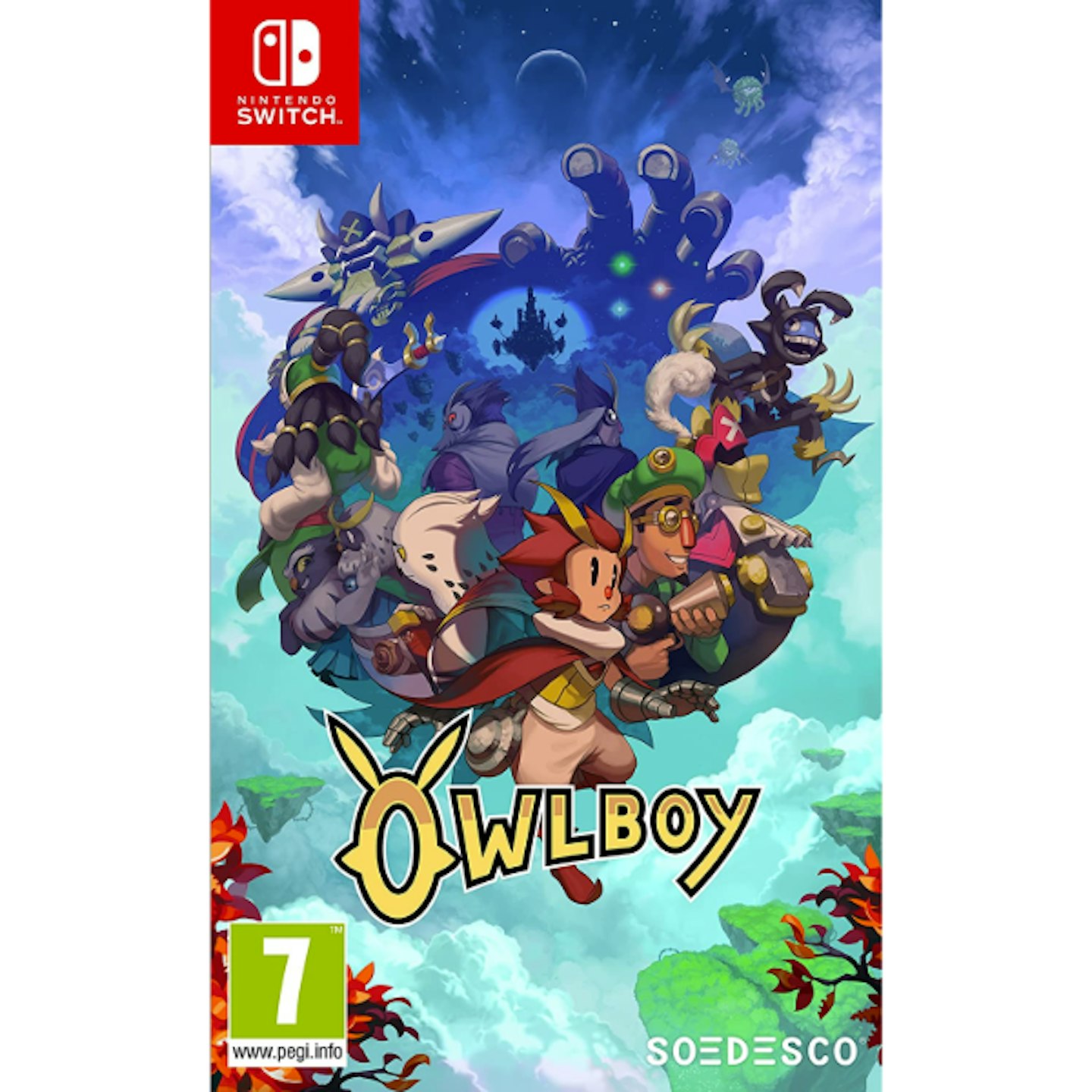 1 of 7
Owlboy
Owlboy is a charming side-scrolling platformer with a beautiful art style and engaging narrative with gameplay that builds on classic conventions.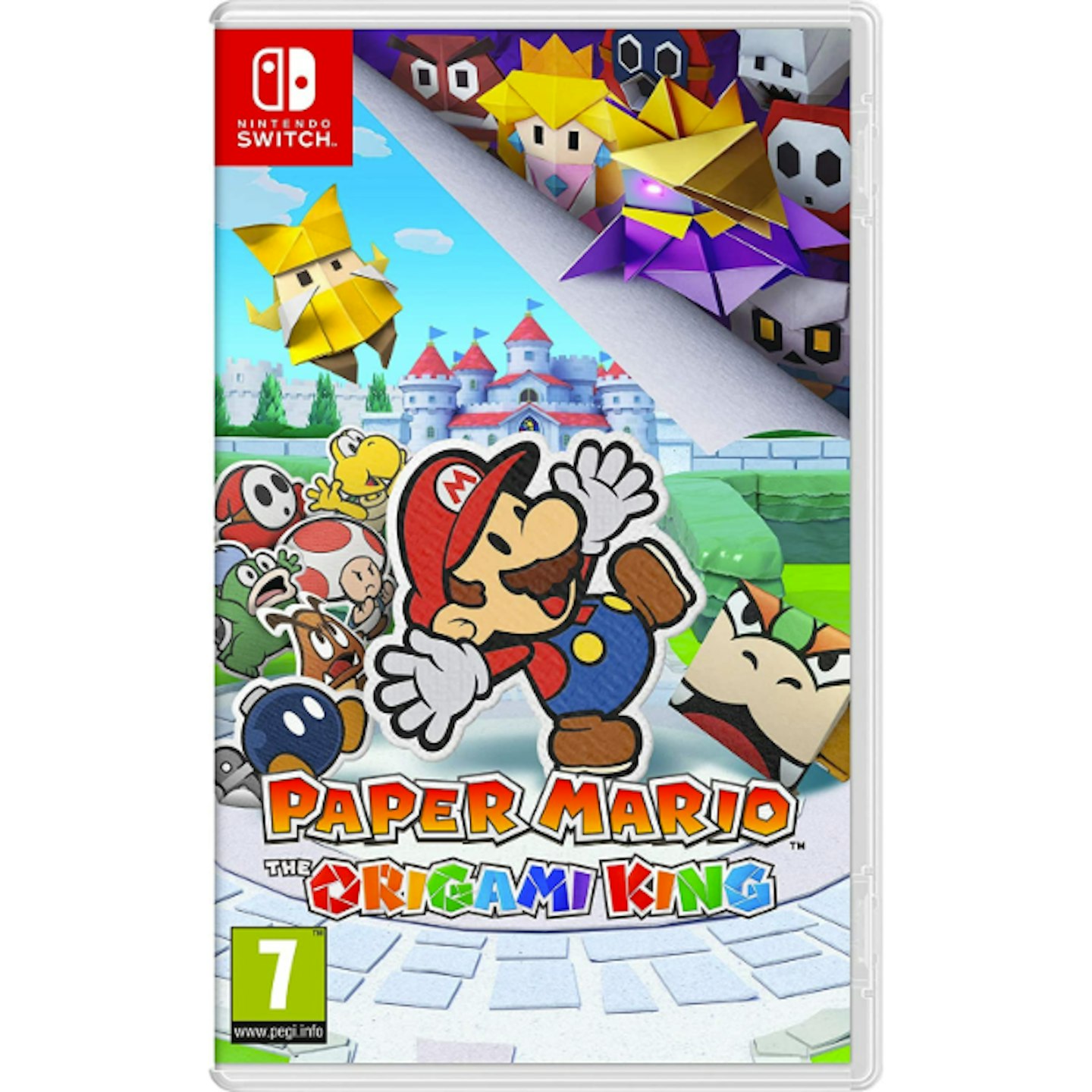 2 of 7
Paper Mario: The Origami King
Paper Mario: The Origami King is a real oddball series. It's got flawless humour, unique RGP-ish gameplay mechanics and a lengthy story with a host of memorable characters.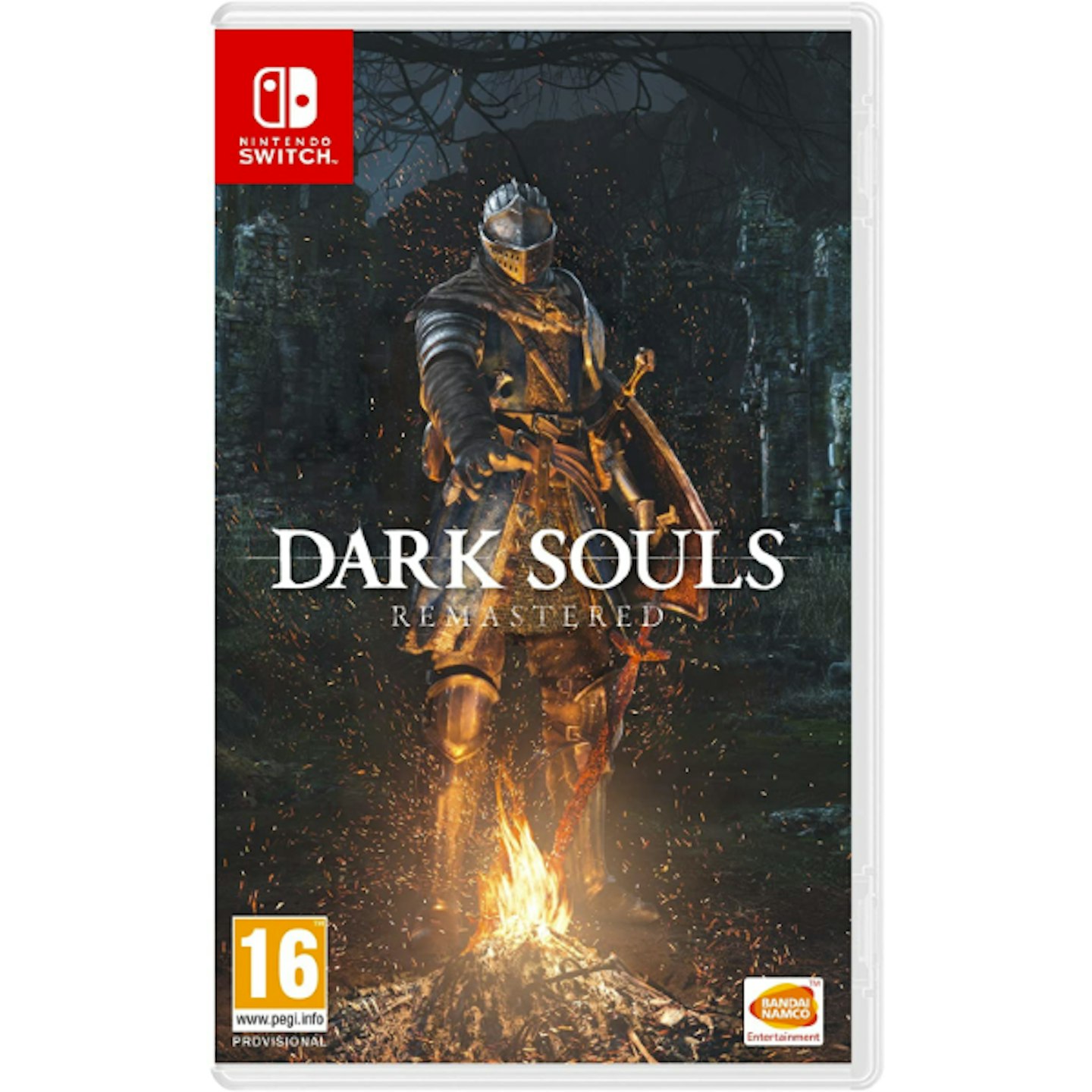 3 of 7
Dark Souls Remastered
Find solace in the strangely compelling world of grimdark misery and hugely challenging gameplay. Caution: Dark Souls is notoriously tough, and a handheld Switch is particularly throwable.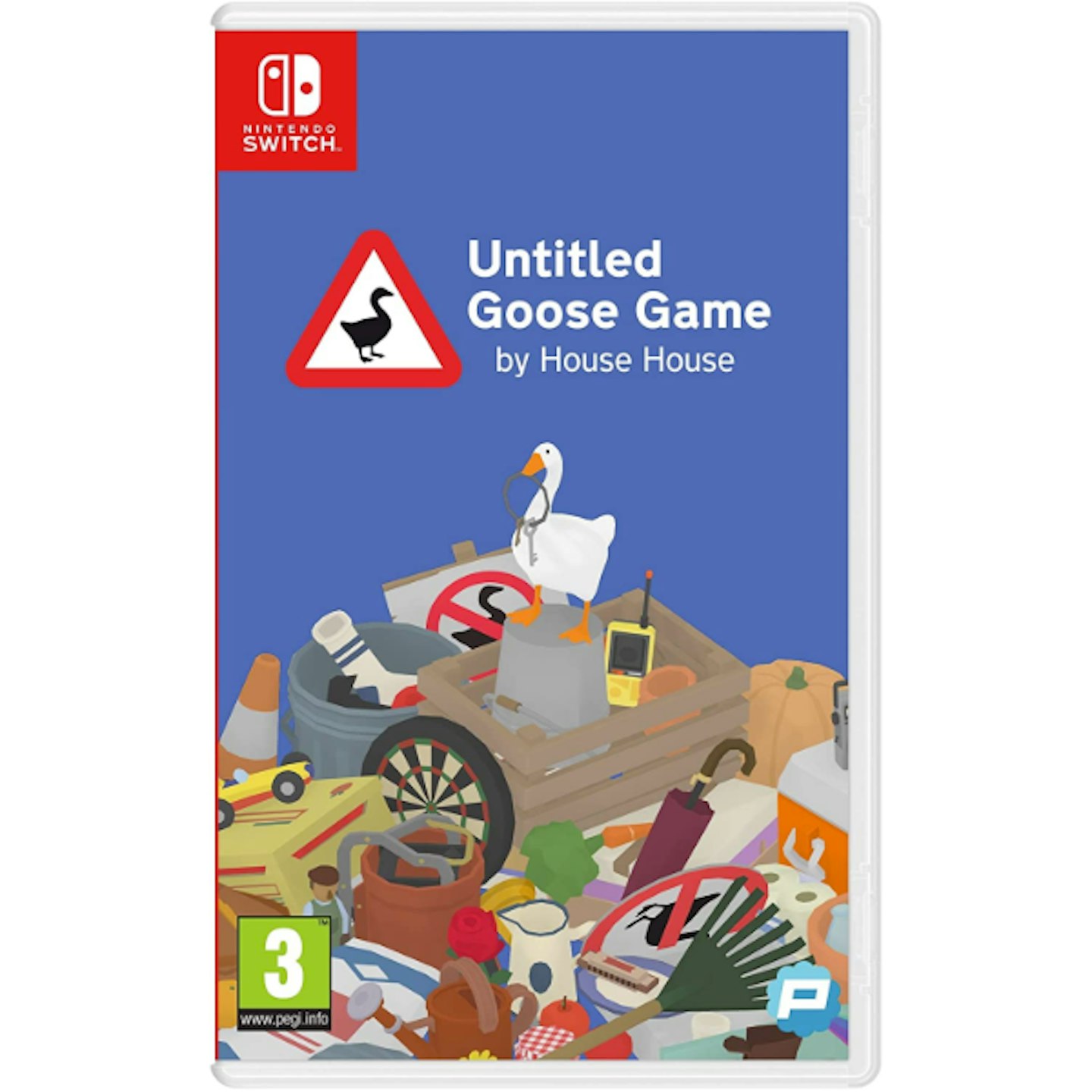 4 of 7
Untitled Goose Game
In this game, you play as a goose whose sole intention is to wreak havoc on a quiet village. It's always been ridiculous, but since the addition of co-op, it's even more so.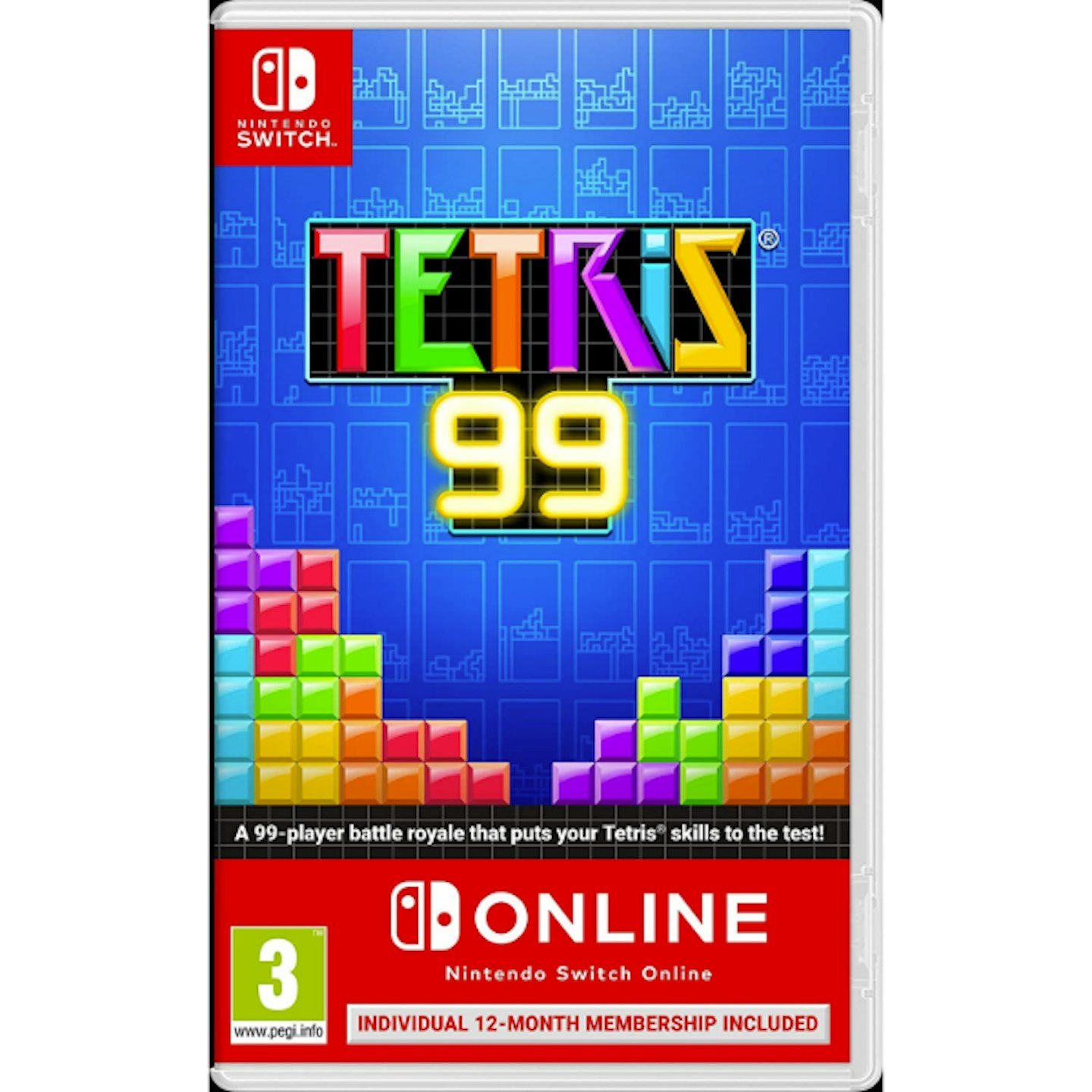 5 of 7
Tetris 99
Tetris 99 has 99 players face off in massive online competitions. It's incredibly stressful, but a win makes it all worth it.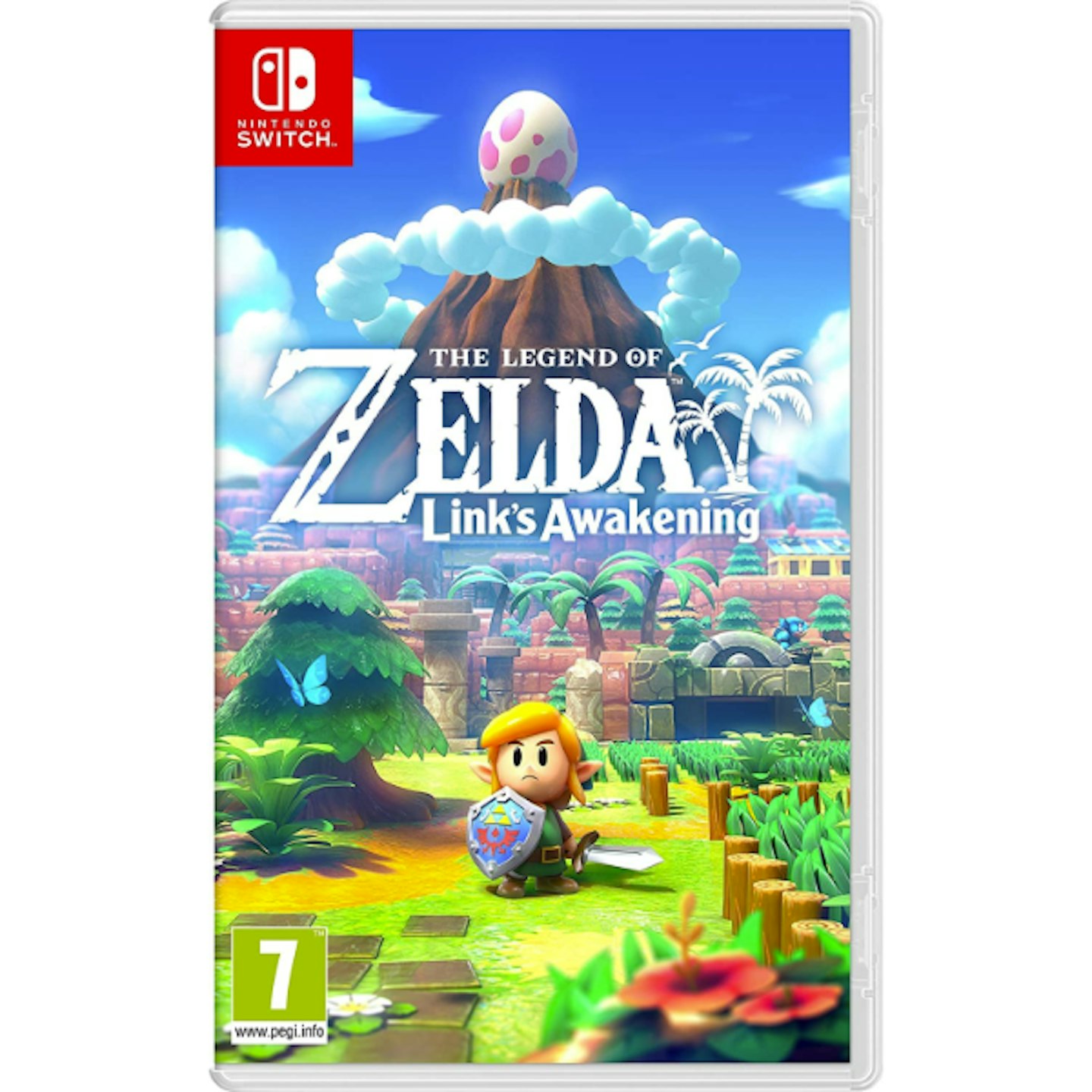 6 of 7
The Legend Of Zelda: Link's Awakening
A remake of the Game Boy release from 1993, Link's Awakening is an adorable reimagining stuffed with open map exploration, side quests and dungeons.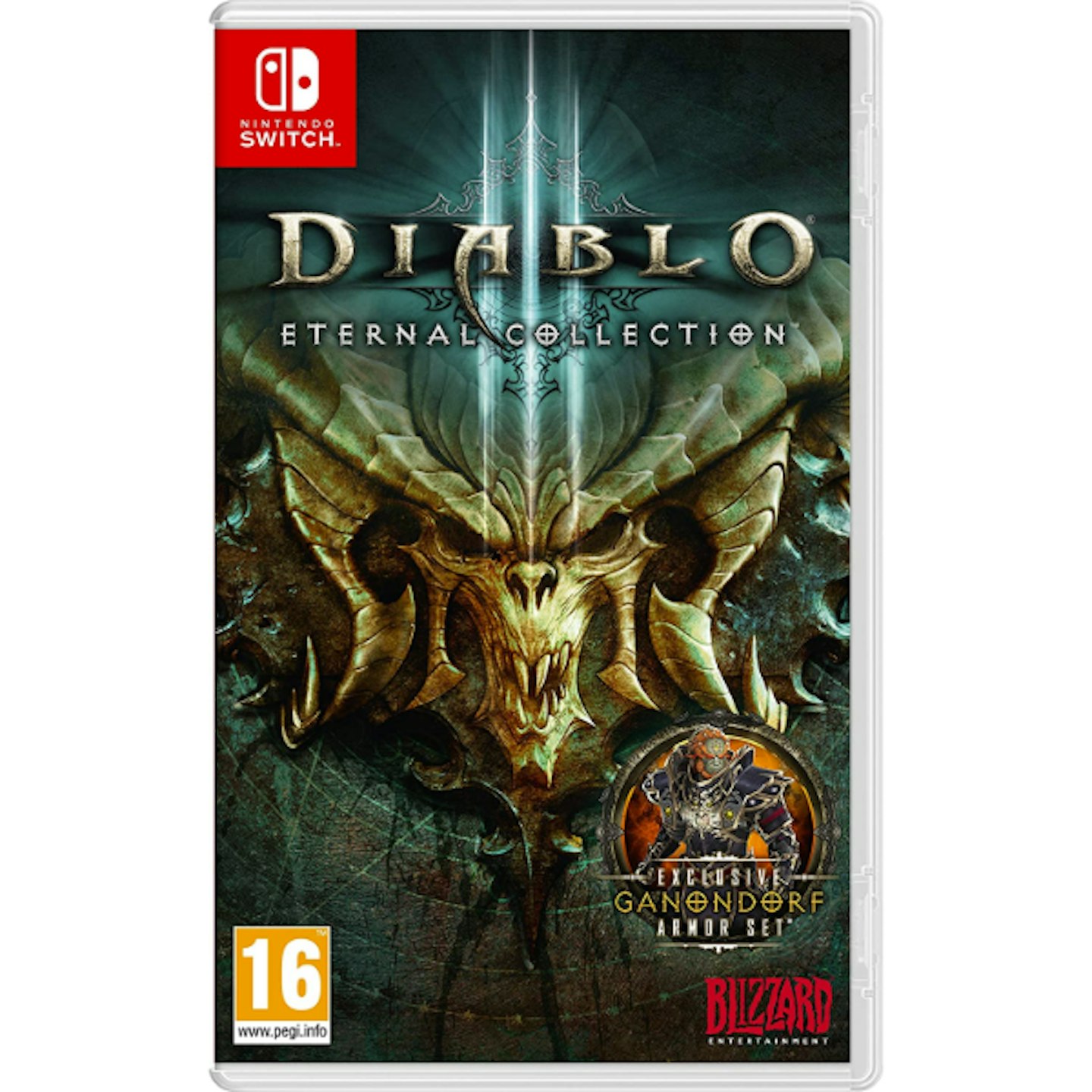 7 of 7
Diablo III: Eternal Collection
The ultimate in dungeon-crawl gaming, Diablo III is a certified modern classic featuring a hellish world, rewarding gameplay and a tonne of loot.
READ MORE: The 22 Best Alternative Games You Can Download Today
READ MORE: Lose Yourself In The Best Open World Games
READ MORE: The Best Horror Games