The Nintendo Switch is a brilliant console, somehow managing to meld its classic gaming roots with some bonkers innovation, in both physical design and gaming content. In addition to its excellent gaming catalogue and alternative indie library, one of the Switch's greatest strengths is its flexibility. This strength comes not only in the form of its docked, tabletop and handheld gaming modes, but the array of accessories that these modes allow.
The Switch's accessory marketplace is diverse, encompassing everything from JoyCons chargers to bizarre Labo VR headsets, and everything in between. While the crazy stuff is all very exciting, there's one accessory section that should not be taken for granted – Nintendo Switch controllers.
The choice is huge. While Nintendo has been happy to offer only JoyCons and the Pro Controller (which is, to be fair, excellent) as first-party controller options, the Japanese giant has officially licensed many renowned third-party manufacturers like Hori and PowerA to handle their other peripheral and controller options. 8BitDo is another name also producing great solutions. This is great news for consumers, as the third-party units tend to be more affordable than Nintendo's products – though some may argue the prestige and quality of Nintendo's offerings justify the extra cost. Whichever side of that debate you fall upon is of little concern, as no matter your peripheral philosophy or budget, the right controller exists.
We've headed out into the marketplace hunting for the best Nintendo Switch controllers around, and we've gathered quite the haul. The Nintendo Switch Pro controller was the first to make the list – with its perfect in-hand feel and long battery life, there was no question about it. Additional JoyCons then made the list, for obvious Mario Kart related reasons. After that, things got a little less predictable – NES, SNES and GameCube styled controllers made their way in, thanks in part to our love for the retro and long-lasting muscle memory. We were also pleasantly surprised by the effectiveness, and versatility, of an old school arcade board.
Here's our selection of the best Nintendo Switch controllers:
Just so you know, while we may receive a commission or other compensation from the links on this page, we never allow this to influence product selections.
The Best Nintendo Switch Controller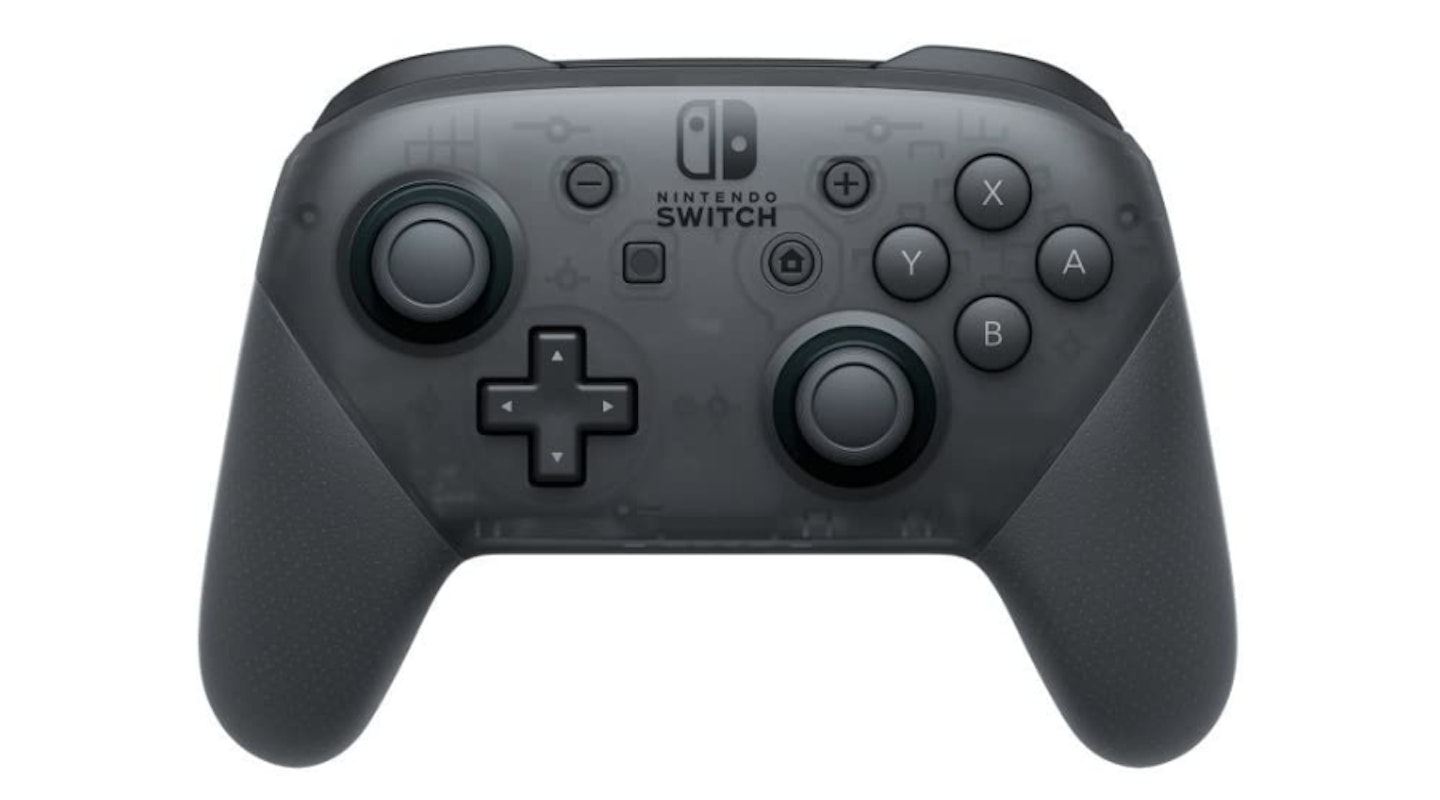 1 of 10
Nintendo Switch Pro Controller (Wireless, Rechargeable) – Black
If you only buy one additional controller for your Switch, let it be this one. Before we got hold of it, there were concerns that a traditional controller design would undermine the Switch's unique charm. We were wrong. The increased size and weight, the larger buttons and trigger, and the offset analogue sticks elevate the Switch gaming experience, especially for fast-paced encounters in games like Astral Chain and Xenoblade. Despite its conventional demeanour, the Pro controller still offers gyroscopic control and amiibo support, and the singular formed d-pad replaces the JoyCons singular buttons to great effect. This controller is precise, comfortable, and essential.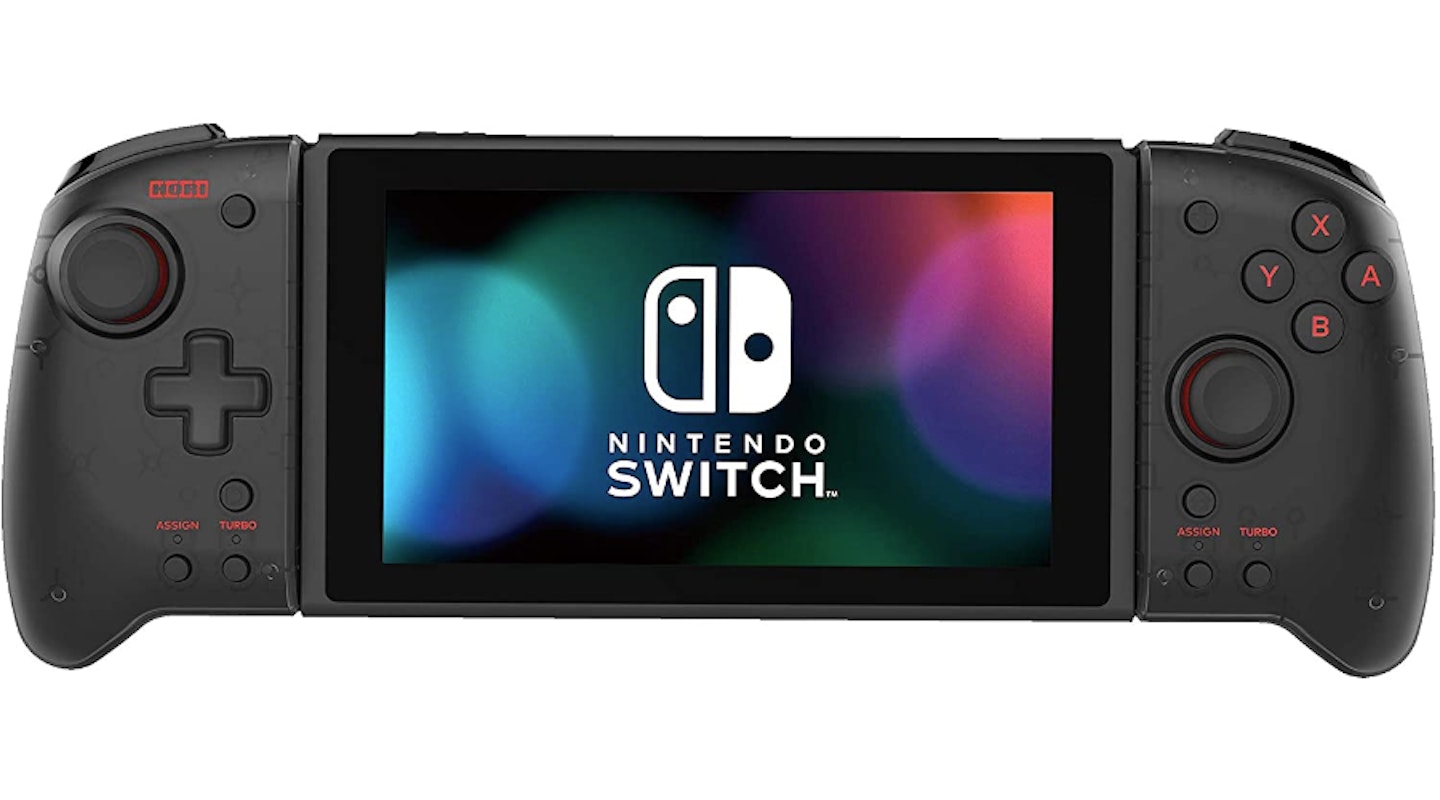 2 of 10
Hori Split Pad Pro
This might just be Hori's greatest achievement. The Split Pad Pro replaces the Joy-Cons in handheld mode to offer a chunky grip akin to traditional console controllers. The offset analogue sticks provide clear access to the d-pad, and on the underside hides two programmable triggers, giving the player a sneaky advantage. If you regularly play the Switch in handheld mode and don't mind the extra size, this is a great controller option. Just be aware that there are no rumble or motion controls here. Available in a range of colours and designs.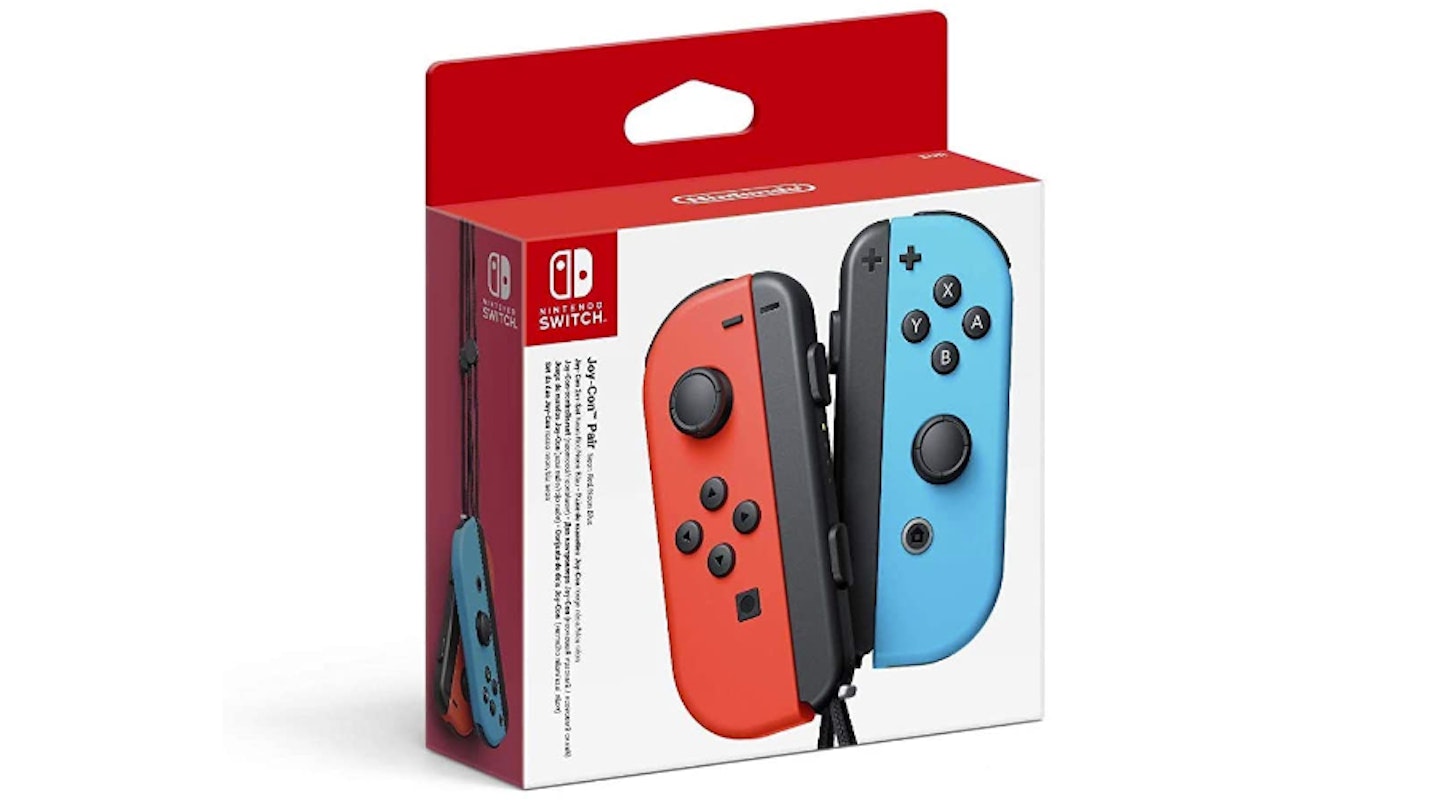 3 of 10
Nintendo Switch Joy-Con Controller Pair
Some of the Switch's greatest games are best shared with friends - an extra set of JoyCons will allow players to double their number with ease. They're available in a range of sparky colours, too.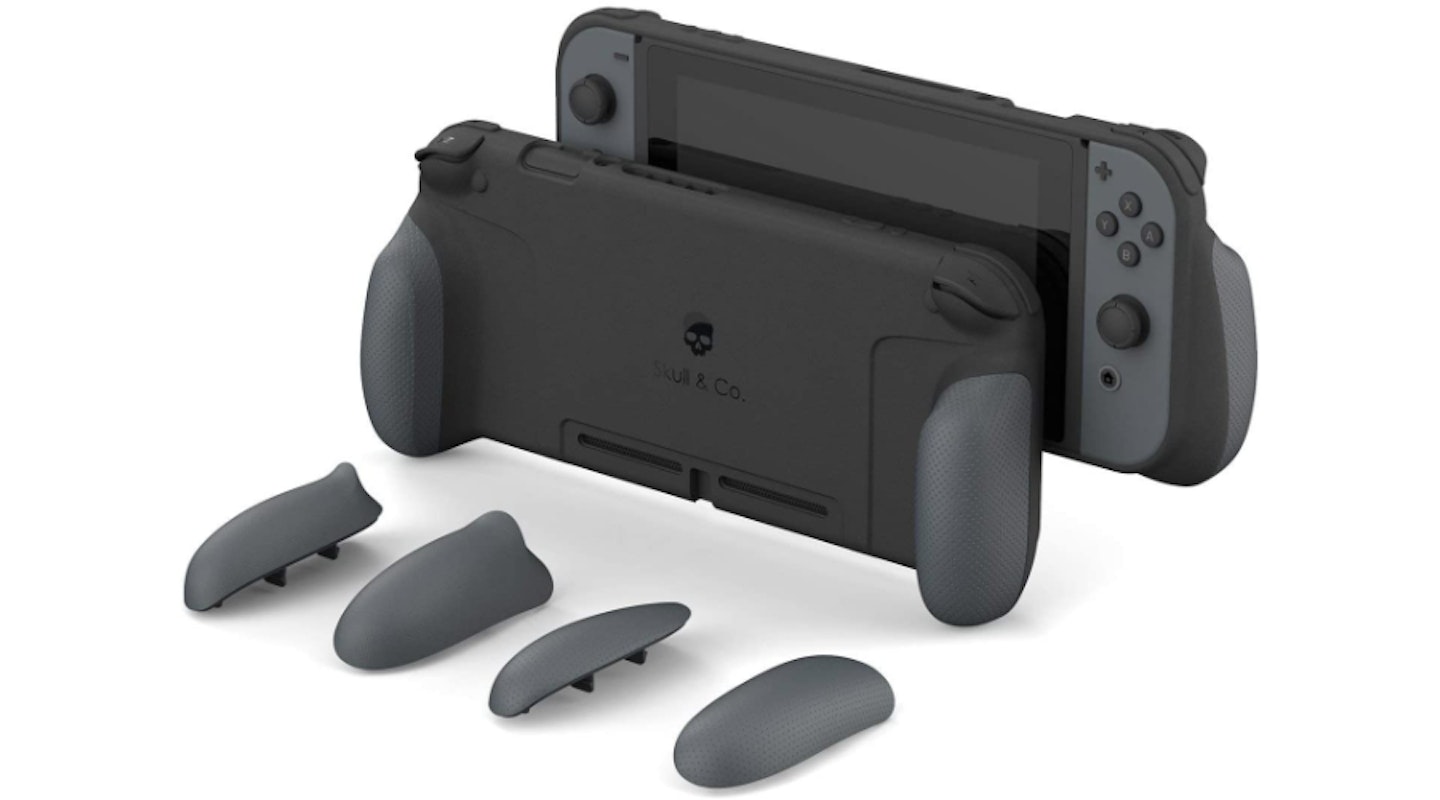 4 of 10
Skull & Co GripCase
If you enjoy the layout and feel of the Joy-Cons while playing handheld, but don't care for the flat, gripless backside, the GripCase is the best solution. As well as offering a little extra TPU protection to the console, it provides a deep, controller-like grip behind the Joy-Cons. There are three grips sizes to choose from, and it also extends the ZL and ZR triggers for improved control. It's a dockable case too, which means it doesn't need to be removed when docking the Switch for TV gaming.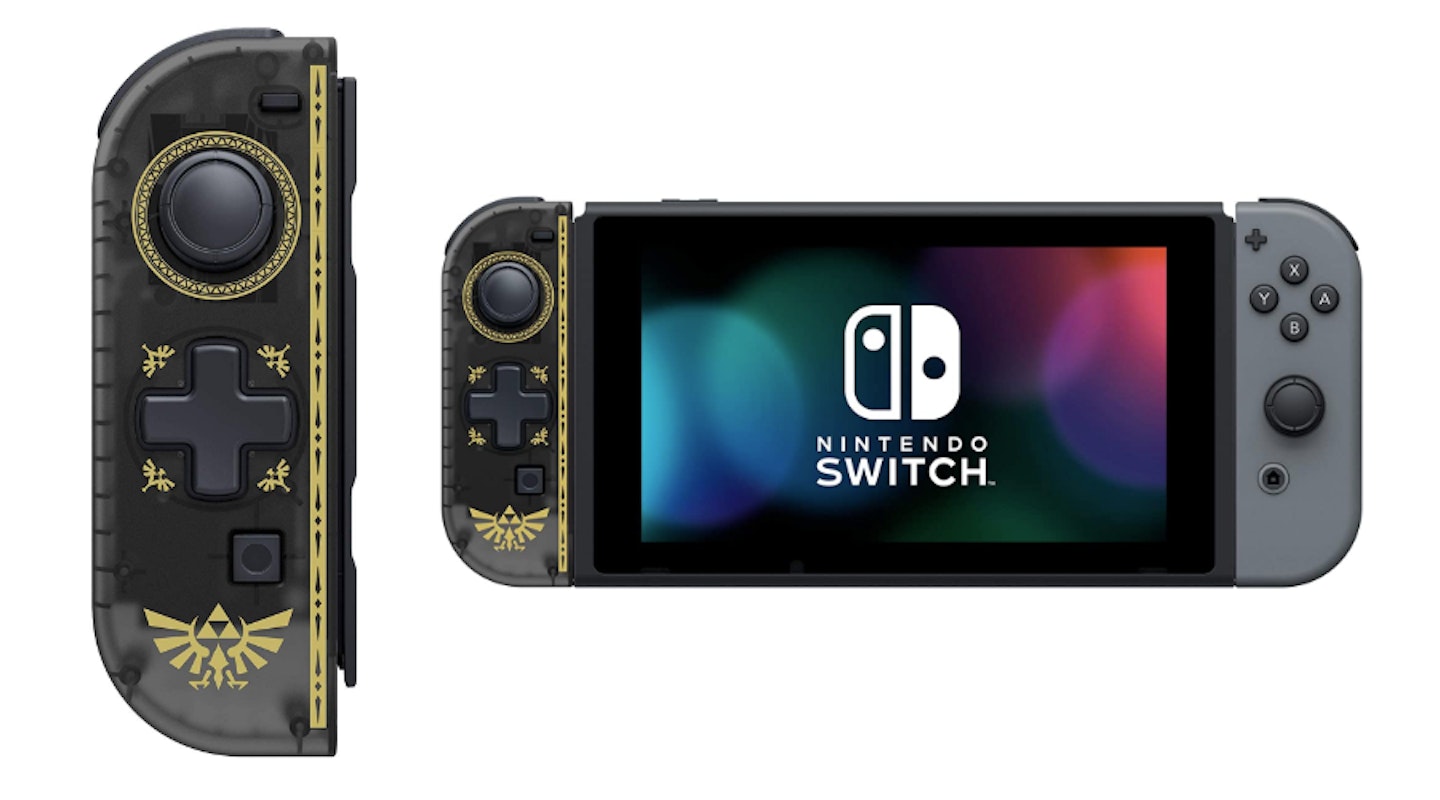 5 of 10
Hori Left JoyCon - Zelda Version
Why opt for Hori's left-side handheld-only option, instead of Nintendo's pair of JoyCons? Well, players who find themselves in handheld mode regularly may value the chance to get a real, solid and traditional d-pad. For some, the JoyCon arrow buttons are fiddly, especially in high-stakes battle situations. Here, that issue is corrected.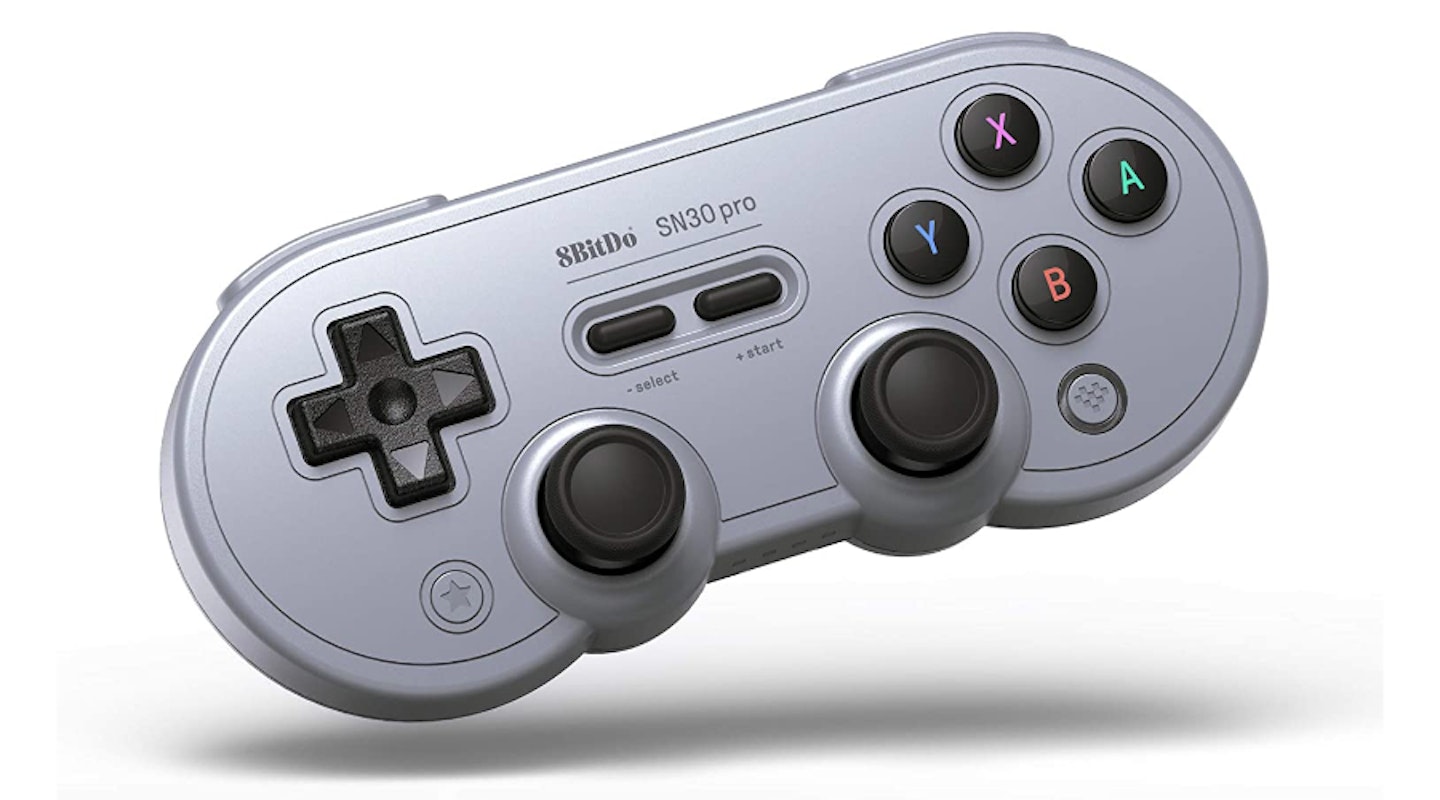 6 of 10
8BitDo SN30 Pro Gamepad
This call-back to 90s consoles is a stone-sold classic. It's very much like the old SNES controller, albeit with some new mod-cons, including wireless connectivity, rumble, motion controls, rechargeable battery and twin sticks. The buttons and D-pad are satisfying and chunky. It'll also work across other platforms, so Android, iPhone and PC gamers will be able to use it everywhere they game.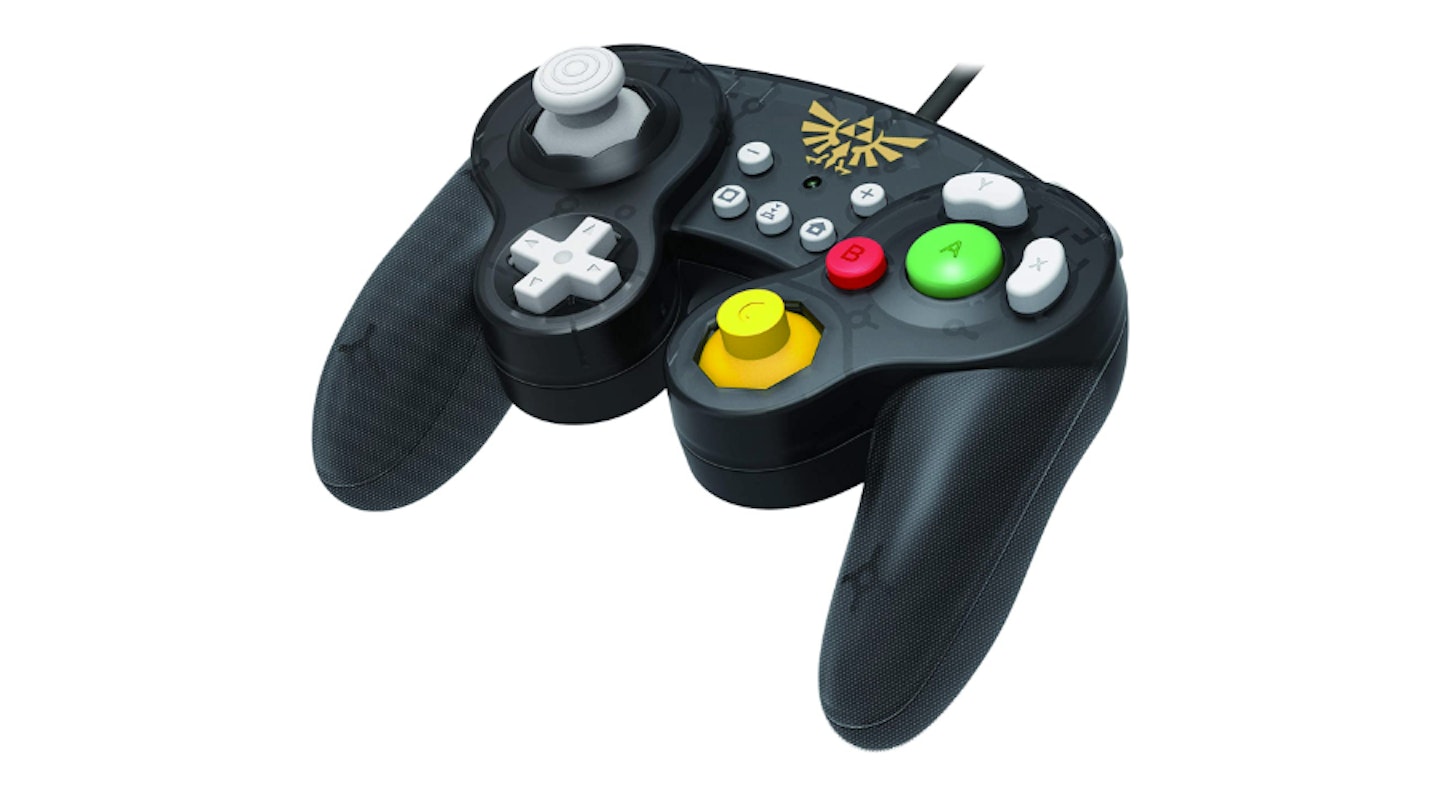 7 of 10
Hori Smash Bros Gamecube Controller – Zelda
Nintendo fandom spans generations. We all loved our first Nintendo console, and the controller's layout is embedded in our muscle memory – so if the GameCube was your console, why not take advantage of your natural advantage and plug in one of these? Our favourite skin is this one, featuring the Tri-force as seen in the Zelda series, but Pokémon and Super Mario are also represented with dedicated designs. If you kept one of the originals from way back when, you'll only need to get the four-port adapter listed below.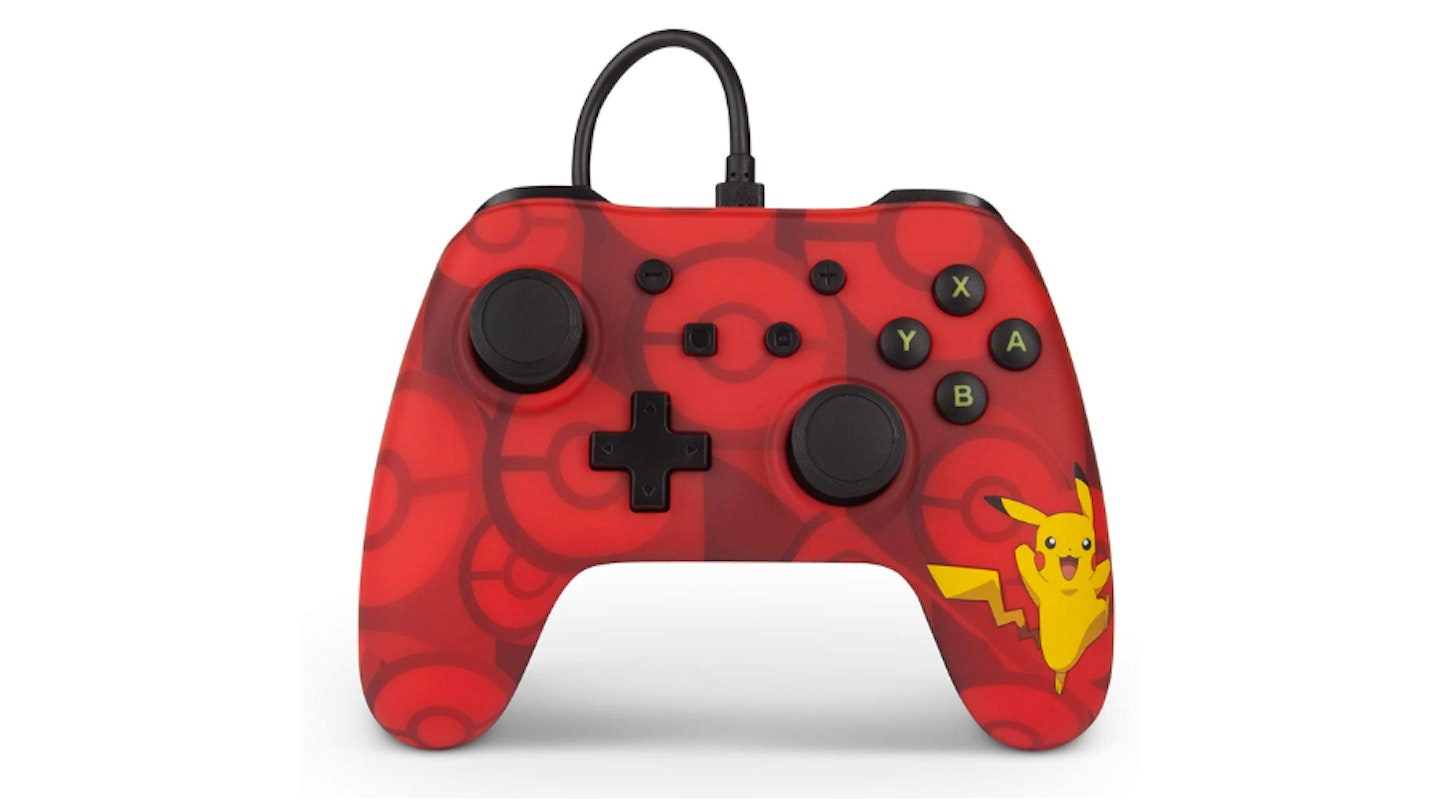 8 of 10
PowerA Pokemon Wired Controller for Nintendo Switch
PowerA's officially licensed controller mimics the layout of the Switch Pro controller, while offering buyer's a wide choice of Nintendo character decoration. The controller is rechargeable, and comes with a 10ft cable.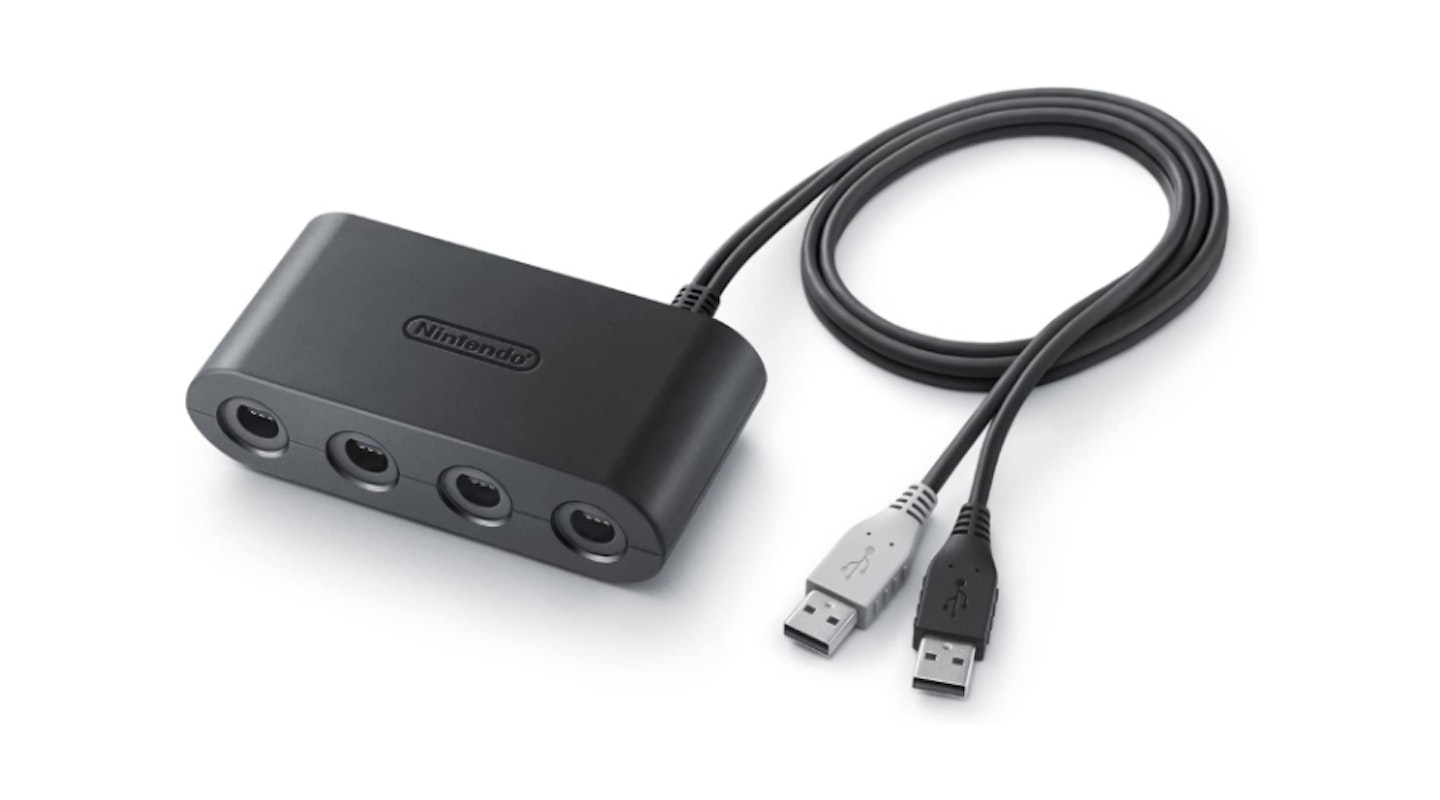 9 of 10
GameCube Controller Adapter (Nintendo Switch)
This four-port adapter will allow the original GameCube controllers to be hooked up to the Switch, to facilitate a chaotic brawl on Super Smash Bros.
10 of 10
HyperX Switch Charging Dock
This dock will fully charge four JoyCons simultaneously. For anyone with more than one set of JoyCons, this is a necessity, avoiding the need to dock the controllers with the Switch to recharge. Ideal for when the crew is heading over for a relationship-destroying spin on Mario Kart.
If you're looking to stay up-to-date with all that the gaming world has to offer, make sure to check on Empire's video game release schedule, which will guide you through the next two months of unmissable content.
READ MORE: The Best Nintendo Switch Games
READ MORE: The Best Zelda Merchandise
READ MORE: The Best Super Mario Merchandise