That non-branded keyboard purchased a few years ago from the local supermarket has been okay. It was fine for knocking out a few college essays and during the odd Flash game during moments of procrastination, but things have changed. Your Warzone K/D is terrible and there're just too many key combinations to remember in Witcher III. There's no more messing around, it's time to upgrade and get that tactical edge.
Gaming keyboards are more than just high-tech looking LED shows (although they do have that going for them too). They are specialist units designed to help a gamer unlock their true potential.
Anti-ghosting and rollover technologies can accurately handle keystrokes coming thick and fast during high-octane situations. Mechanical switches sit poised under each key prepped to deliver tactile, rapid responses to your demands, confirming their understanding with that spine-tingling audible click. Or, if you're a traditionalist who prefers keystrokes to be a little quieter, gaming membrane boards work to negate a lot of the issues found with mainstream membrane solutions.
For lightweight, rushing, WASD warriors there's compact TKL (ten-keyless) and 60% boards. For geared-up juggernauts, there are full-sized boards, complete with customisable macro-keys, media controls and USB-pass-throughs.
There's something out there for every gamer, but every gamer has a specific need so there is no one-size-fits-all solution. The best thing is to just have a look and see what feels right. You know what you need more than anyone else, so here's a selection of gaming spec keyboards to get you started.
Just so you know, while we may receive a commission or other compensation from the links on this page, we never allow this to influence product selections.
Empire's Best Gaming Keyboards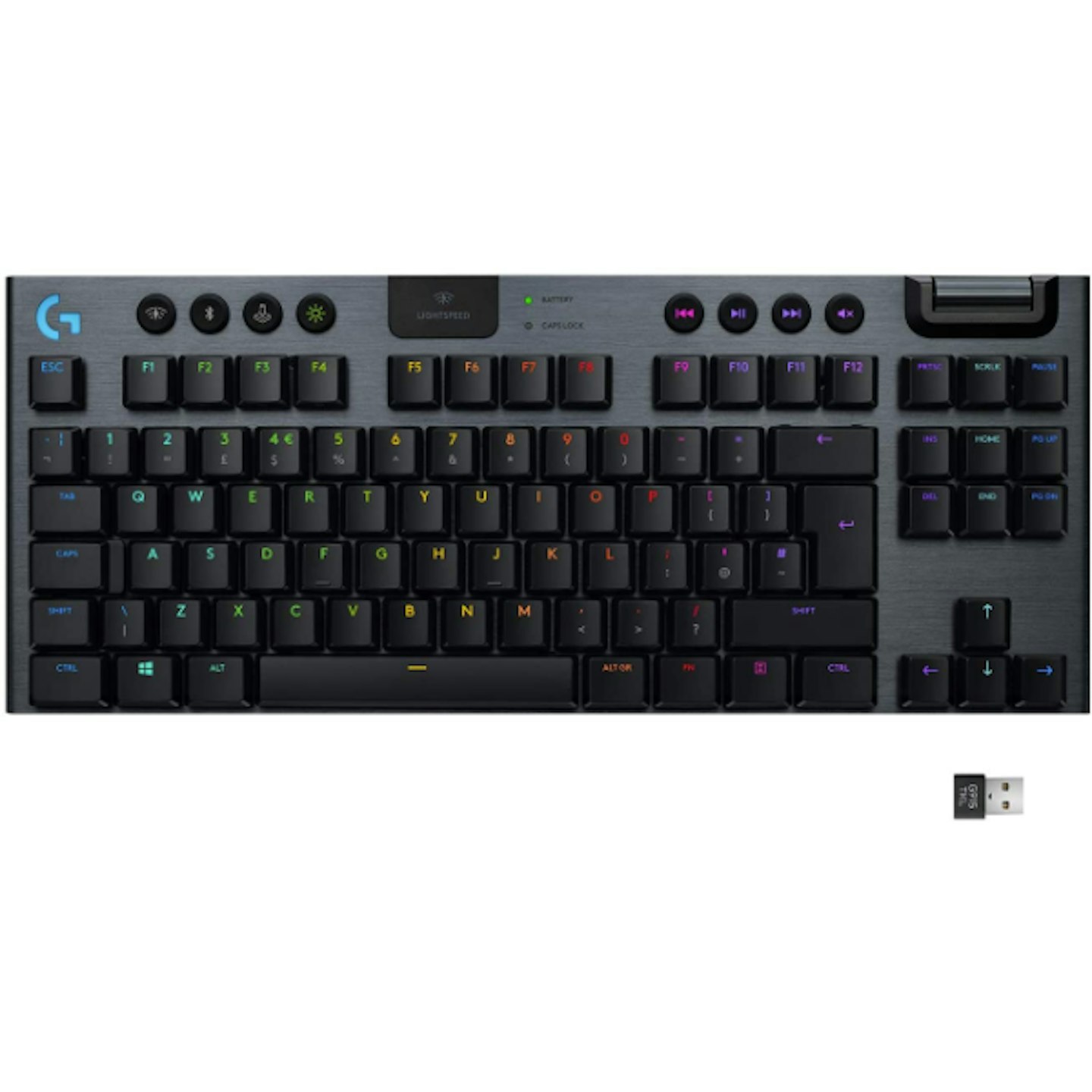 1 of 9
G915 TKL Lightspeed
With the G915 TKL Lightspeed, Logitech has created an excellent gaming keyboard. The keyboard carries Logitech's low-profile switches, which combine the speed, endurance and agility of reduced actuation with mechanical precision. The wireless connectivity is incredibly nippy, as the G915 uses LIGHTSPEED 2.5GHz technology to report at rates that surpass wired alternatives. Macro controls are here too, and the machined aluminium volume control adds a welcome tactility to the proceedings.
2 of 9
Razer Huntsman Mini 60% Gaming Keyboard
For anyone who finds even the reduced TKL keyboard configuration too cluttered, Razer has you covered with the Huntsman Mini. Carrying only 60% of the key found on a full-sized board, the Mini truly lives up to its name. The reduced size means that the desk footprint is significantly smaller than standard boards, allowing for streamlined and low-fuss setups. The small shape also allows gamers to play with the board at a 45-degree angle, which some find much more comfortable. Besides the size, the Mini also carries Razer's signature quality and excellent switches.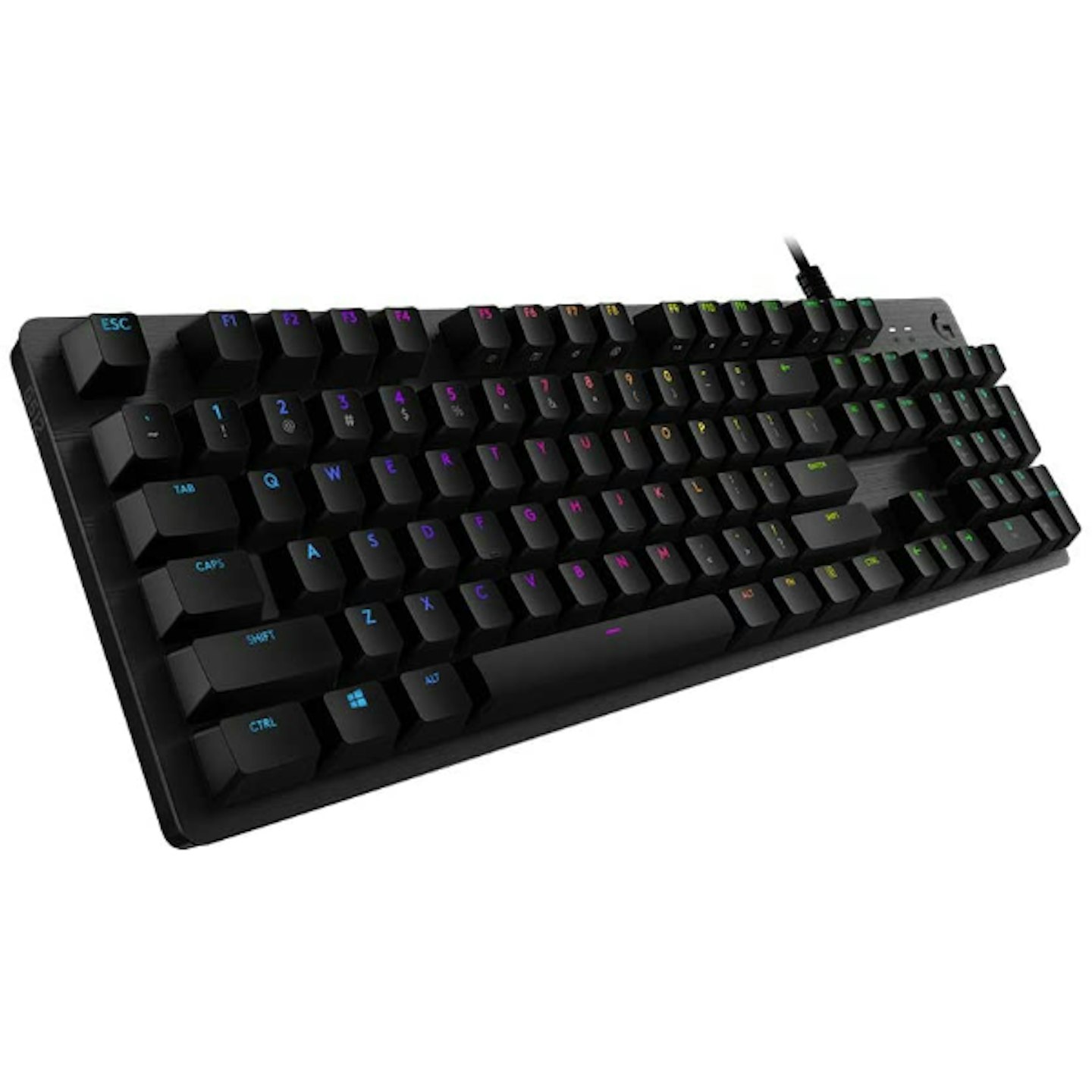 3 of 9
Logitech G512 Mechanical Gaming Keyboard
Logitech's G512 is a pro-tier mechanical gaming keyboard at an affordable price. It carries excellent robust switches and links into the G-Hub software suite for great levels of control and customisation. Whatever your need, whatever your budget, the Logitech G512 will exceed your expectations. Don't miss out on the chance to pick one up.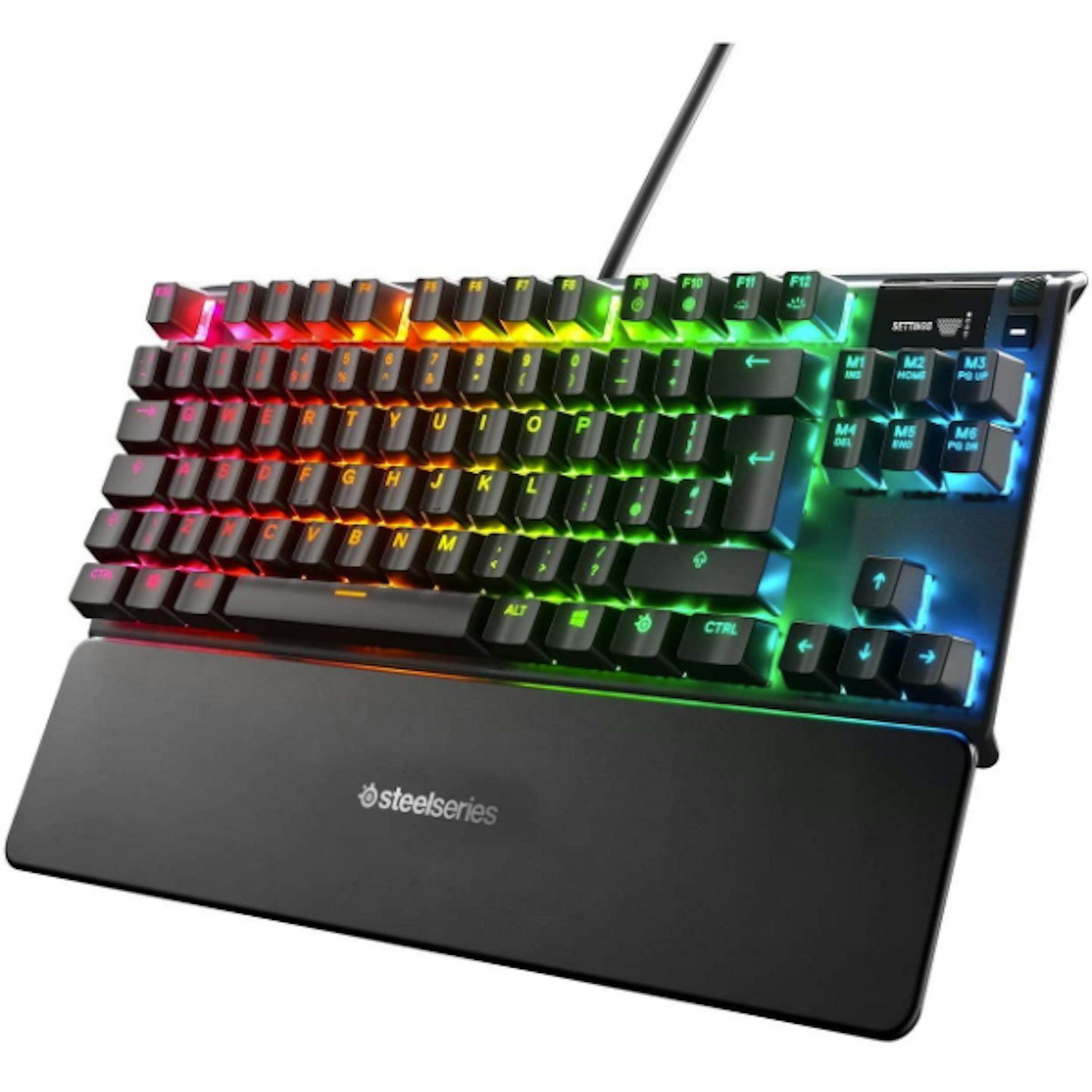 4 of 9
SteelSeries APEX 7 TKL Mechanical Gaming Keyboard
The APEX 7 boasts a significant list of features. The case is an aircraft-grade aluminium alloy; SteelSeries mechanical ultra-fast key switches; five custom macro key profiles; USB passthrough port; RGB per-key illumination; 100% anti-ghosting; dedicated media control; integrated command centre displays notifications in-game from Discord and offers in-game feedback with games like CS by displaying your cash or kill/death ratio. Also available in a full configuration with the ten-key number pad.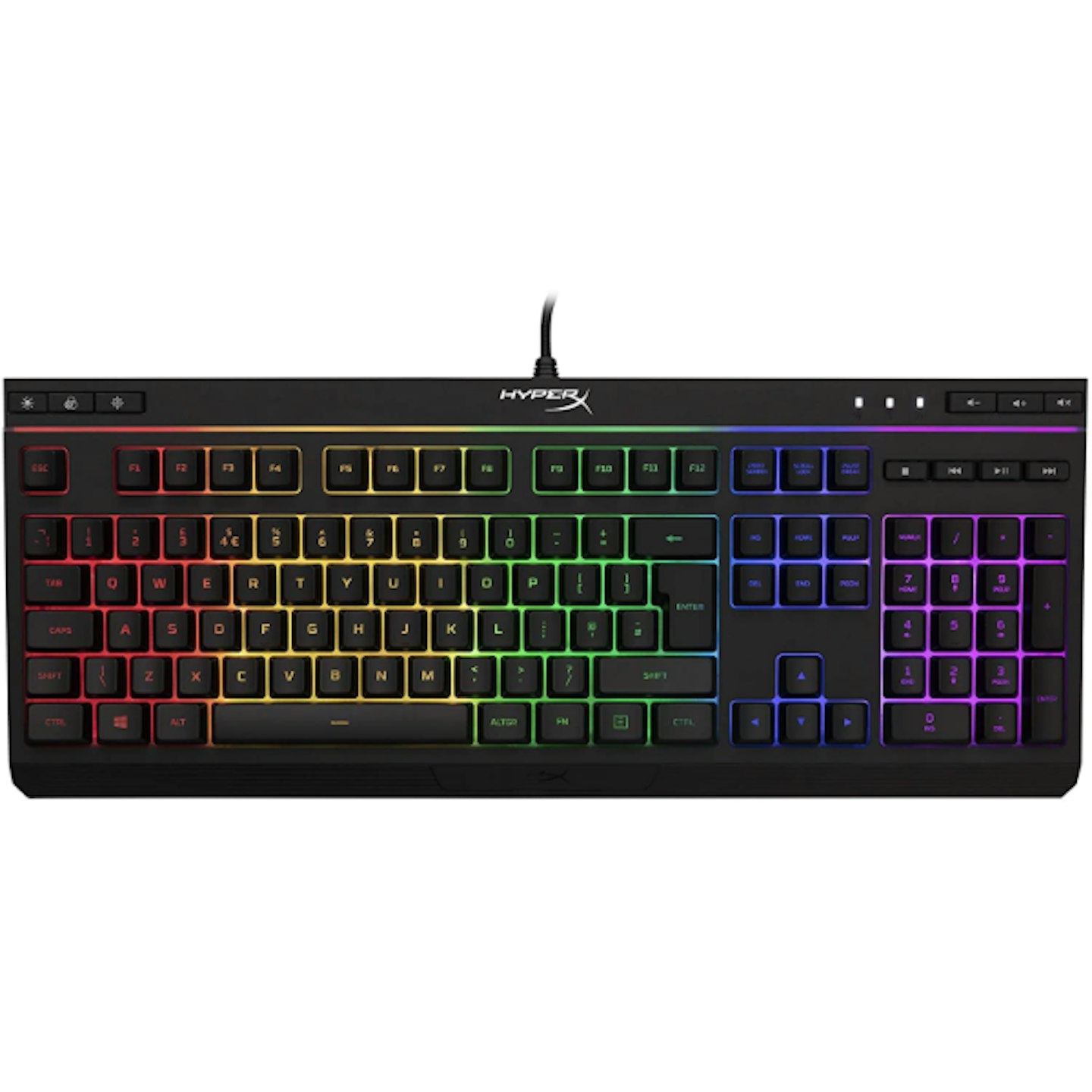 5 of 9
HyperX Alloy Core RGB Membrane Keyboard
The HyperX Alloy Core Keyboard is found to be a great gaming keyboard that compromises on some flashier features to focus on delivering what counts. First of all, it's a membrane keyboard, so there are no individual switches - this keeps the weight and the cost low. The membrane keys are quiet yet clunky, offering a pleasing tactile response not too dissimilar from some mechanical switches. All function is in-built, so there's no additional software needed to run the keyboard. For the price, the Alloy Core is a great offering.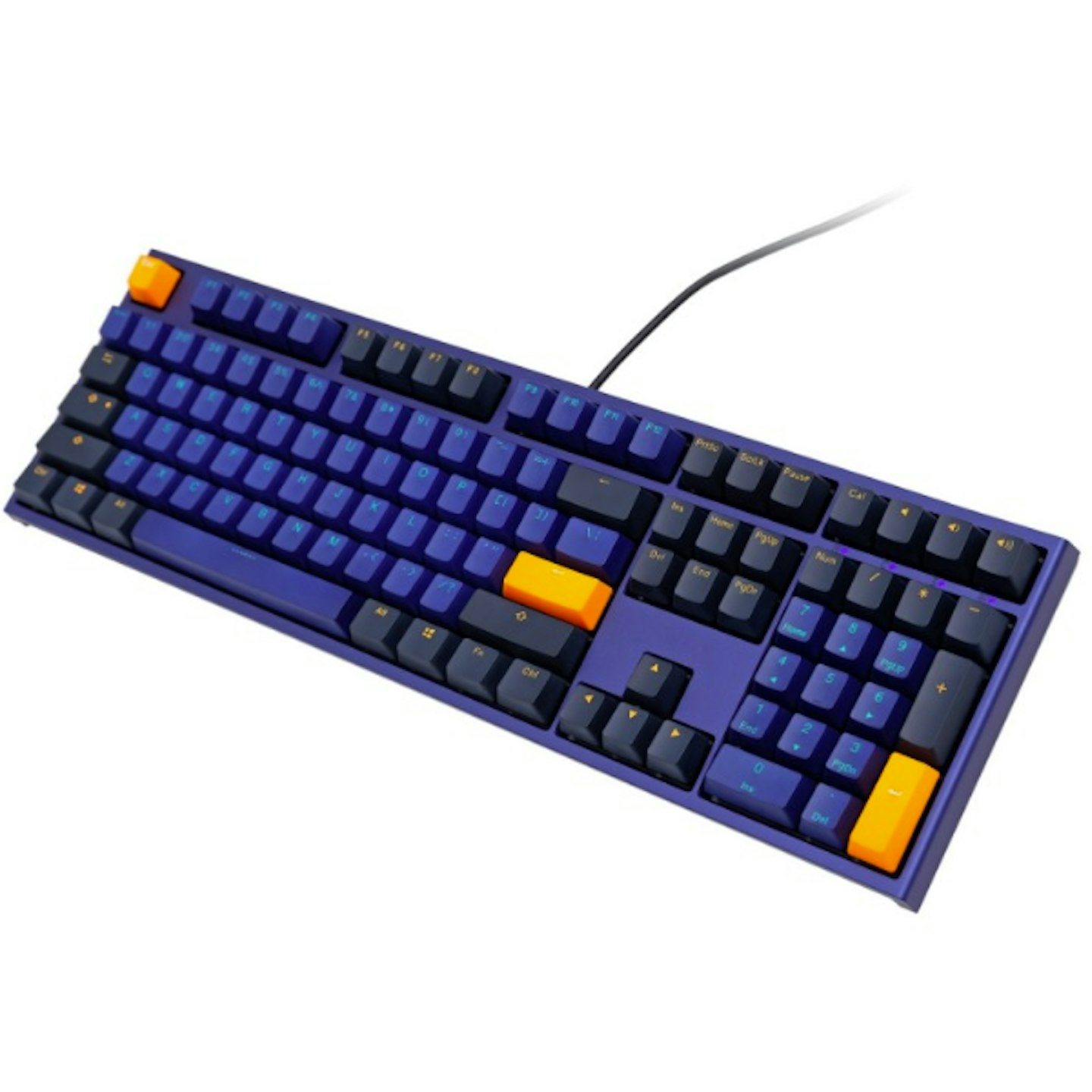 6 of 9
Ducky One2 Horizon Gaming Keyboard
The Ducky One2 is Horizon is a big beast and might even be bomb-proof, and the robust design is given a funky aesthetic courtesy of bold minimalist colours. Underneath its double-shot metal and moulded plastic keycaps sit Cherry MX Red mechanical switches, providing a satisfyingly fast action with a sharp response rate. Macro and multimedia keys are onboard, and wired performance is kept sharp via the USB-C connection.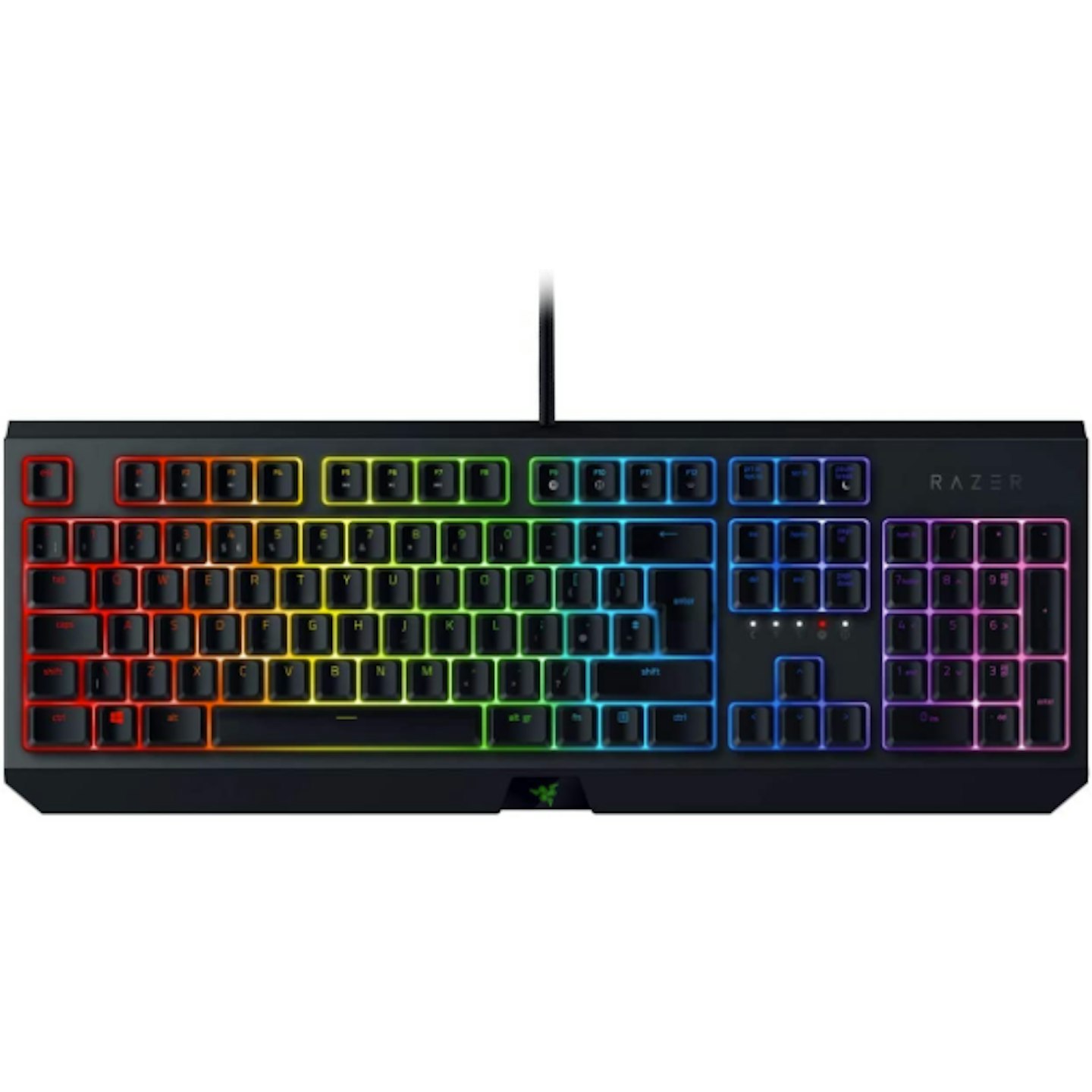 7 of 9
Razer BlackWidow Mechanical Gaming Keyboard
Razer is synonymous with gaming peripherals. The BlackWidow is one of the all-time best-selling keyboards, and for good reason. It's fitted with Razer Green Switches for clicky and tactile feedback which will last 80 million strokes. You can rebind any of the keys to suit your play style or a specific game, with five whole-board configurations being storable for quick access. There're also over 16 million colour configurations to choose from, allowing for some seriously precise custom aesthetics.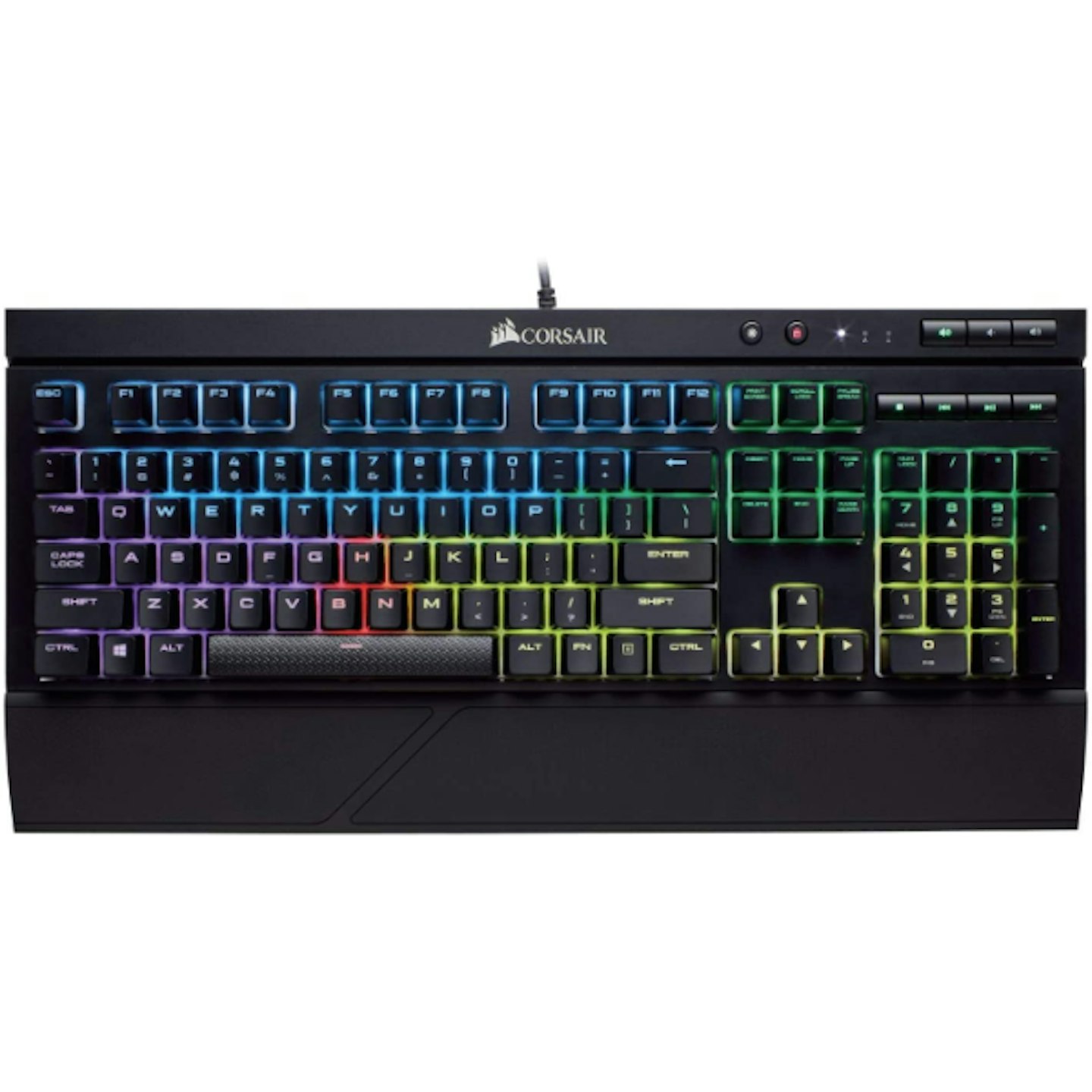 8 of 9
Corsair K68 RGB Mechanical Gaming Keyboard
The exquisite K68 is brought to you by PC gaming Goliath, Corsair. Featuring genuine Cherry MX Red linear and fast key switches with no ghosting, this keyboard is ideal for the quick-fingered player looking for tactile click feedback. There're dedicated media and volume keys, and fully customisable RGB backlighting with Corsair's CUE interface. The board's removable palm rest is super comfortable and the board itself is IP32 dust and spill-resistant. This is a professional-quality product at a mid-range price.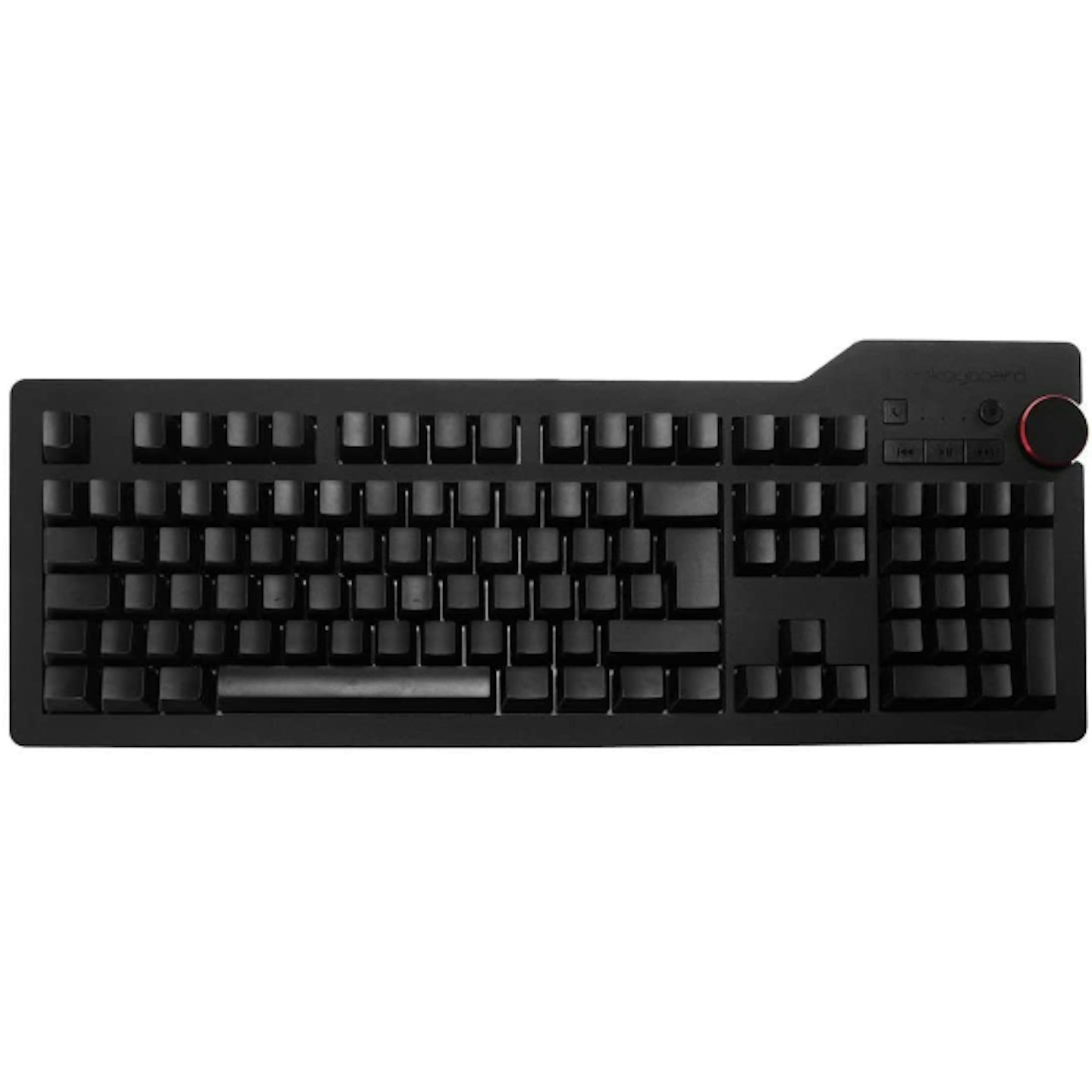 9 of 9
DAS 4 Keyboard Ultimate Mechanical Keyboard
The German-built DAS 4 is a high-grade keyboard, presented in an anodized aluminium robust casing with a black on black design. The Cherry MX Brown key switches will support fast and accurate keystrokes, while the dedicated media keys, instant sleep button, oversized volume control, and two USB 3.0 ports provide extra functionality for increased user functionality. Everything this keyboard does, it does with accuracy and distinction. You'll have to know your QWERTY layout pretty well through, as the keys are completely blank, giving it an undeniable aesthetic.
READ MORE: Logitech Pro X Gaming Headset Review****
READ MORE: The Best Games On Xbox Game Pass
READ MORE: Upcoming Game Releases