A gaming headset is the perfect combination of essential purchase and indulgent gamer-gadget treat. A headset is a tool for unlocking a video game's true potential and a stunning audio-tech masterpiece that'll conjure a smile every time they are worn.
The best gaming headsets will transport players to the epicentre of open-worlds, increase their claustrophobic terror in horror thrillers and provide them with that all-important tactical advantage in FPS shooters. Meanwhile, the microphones they carry will allow for coordinated squad movements and enemy callouts, or even just catch-up chats with friends.
The gaming headset market is a colossal beast, with countless companies vying for customer attention with bold claims and fancy ads. Whether you game on PC, PlayStation, Xbox, Switch or even smartphone, there's a headset in this list for you.
What we look for in the best gaming headsets:
Drivers
Drivers are the headset's speakers, delivering the sound to the wearer. They come in various sizes and are constructed of varying materials, each with different benefits and sacrifices. However, all that really matters when looking for a gaming headset is that a driver is of the highest quality.
In addition to plenty of volume, the driver's sound must be clear and balanced. Too much bass will overpower other frequencies and inhibit a player's ability to pick up on audio cues - this could be the difference between life and death in certain games. Weak mids will make voices harder to hear, while an emphasis on the high frequencies will reduce previously cinematic audio into a tinny, unpleasant mess without presence or atmosphere.
Frequency Response
Frequency response is a measure of the audible frequencies a driver can produce. 20Hz - 20KHz is ideal, as it matches the average human audio spectrum. A 20Hz to 20KHz frequency response will let a player hear all that's going on in a game, from the lowest of rumbles to the highest of screeches.
Connectivity
Just how connected a gaming headset needs to be is subjective - that's why our selection below has a large cross-section of headset connectivity options. Wireless connections offer a great sense of freedom, while USB options allow external audio cards to improve spatial audio immersion. Though limited in information transfer, 3.5mm audio jacks allow for almost universal connectivity.
Software
Software suites allow PC users to interact with the settings and tunings of a headset. This adds great value to a headset, allowing users to refine their experience with ease and even change audio settings between media types and video game titles.
Comfort
It doesn't matter how good a headset sounds if it's uncomfortable. The headband needs to be adjustable and padded. It needs to clamp into the head for stability, but it can't be too tight. Likewise, earpads need to isolate the ears for the sake of improved audio, but they need to be breathable and cooling to keep temperature and sweat under control.
Style
All is vanity. Sound, functionality and comfort are all driving forces when picking the best headset, but style shouldn't go neglected. Understated and refined designs are more flexible - they can be worn out of the house or on business video calls. Other options are all about that flashy, OTT gamer aesthetic. Both have a place in the market place, and luckily the best headsets are available across the two styles.
Just so you know, whilst we may receive a commission or other compensation from the links on this page, we never allow this to influence product selections.
The best gaming headsets:
SteelSeries Arctis 7/ 7P/ 7X
Logitech G Pro X
PlayStation 5 Pulse 3D
Astro A50 Gen 4
Razer Hammerhead Duo
Turtle Beach Stealth 700 Gen 2
Corsair HS35
Razer Nari Ultimate
Empire's Best Gaming Headsets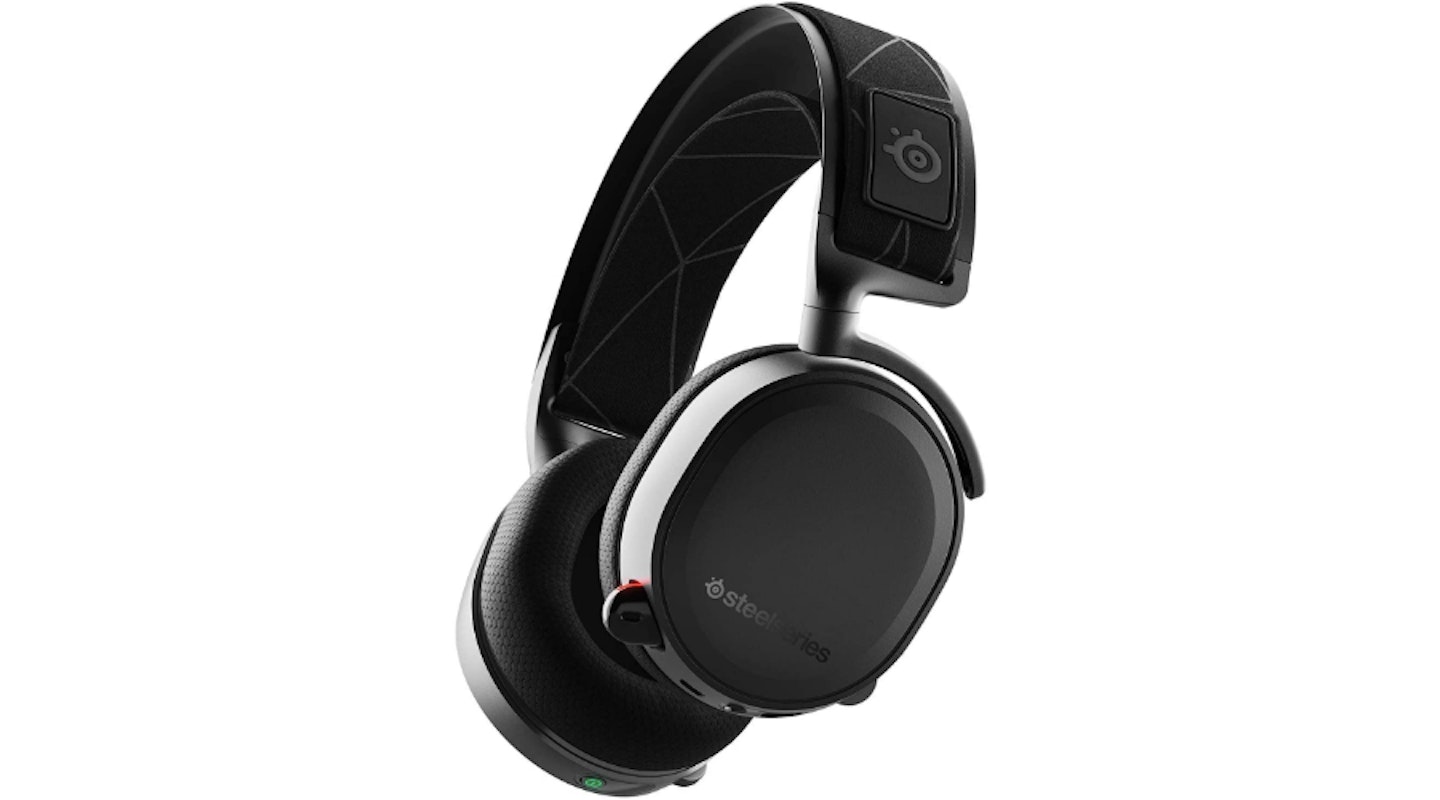 1 of 8
SteelSeries Arctis 7/ 7P/ 7X
Best wireless gaming headsetSteelSeries has distilled its knowledge and audio wizardry into a headset that tops its field, with a competitive price tag to boot. The S1 speaker drivers kick out a clean and defined audio profile. PlayStation and Xbox players will find that the S1 can deliver incredibly immersive performances with the 7P and 7X respectively, and PC gamers will be able to take advantage of DTS Headphone: X v2.0. Thanks to the USB-C dongle, the wireless 2.4GHz connection guarantees a stable quality connection with no audio loss or interference. On the 7P and 7X, the dongle can also connect to other devices, including smartphones and Nintendo Switch.The air-weave fabric keeps temperatures cool during long gaming sessions, which are more than possible thanks to the 24-hour battery life. The mic is retractable, and the on-board volume controls allow audio to be balanced on the fly. **Specifications:**Weight: 353gDriver: 40mm S1Frequency response: 20Hz – 20kHzConnections: USB, 3.5mmMic: RetractableBattery: 24-hours, USB-C recharge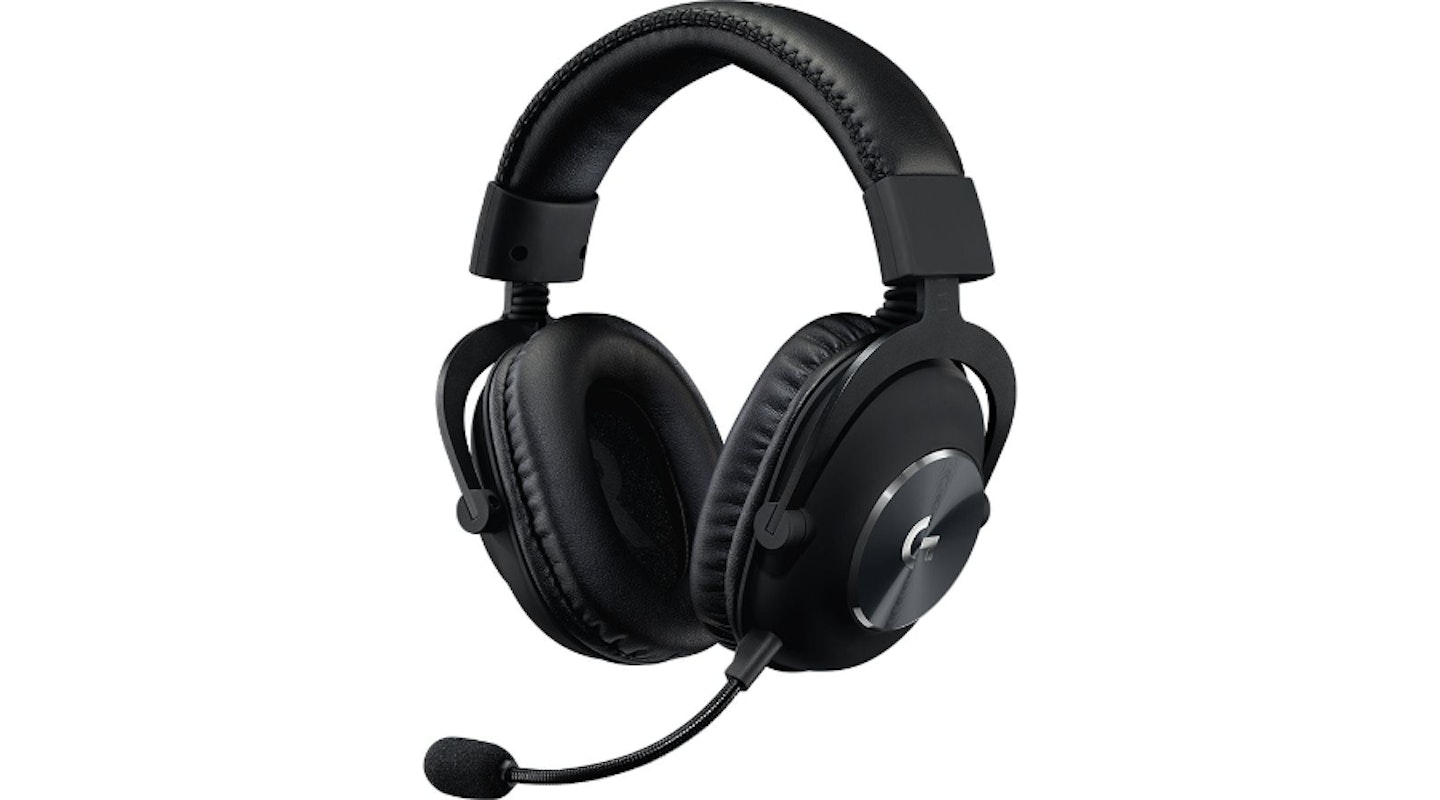 2 of 8
Logitech G Pro X
Best wired gaming headsetThe Logitech G Pro X would be impressive at twice the price. The Pro-G 50mm drivers offer a powerful, clear and organic audio while, thanks to the DAC, DTS HEADPHONE provides an immersive 7.1 object-based surround sound experience that captures near and far audio with precision. The mic performance is crystal clear thanks to BLUE VO!CE. There's an abundance of control provided by the Logitech G Hub software suite that allows the Pro X to be quickly tuned to suit the user. The build is robust and comfortable, and there's plenty of accessories provided, including leatherette and cloth memory-foam earpads, cables with in-line control and the USB DAC sound card.Specifications:Weight: 320gDriver: Hybrid mesh PRO-G 50 mmFrequency response: 20Hz – 20kHzConnections: USB, 3.5mmMic: Detachable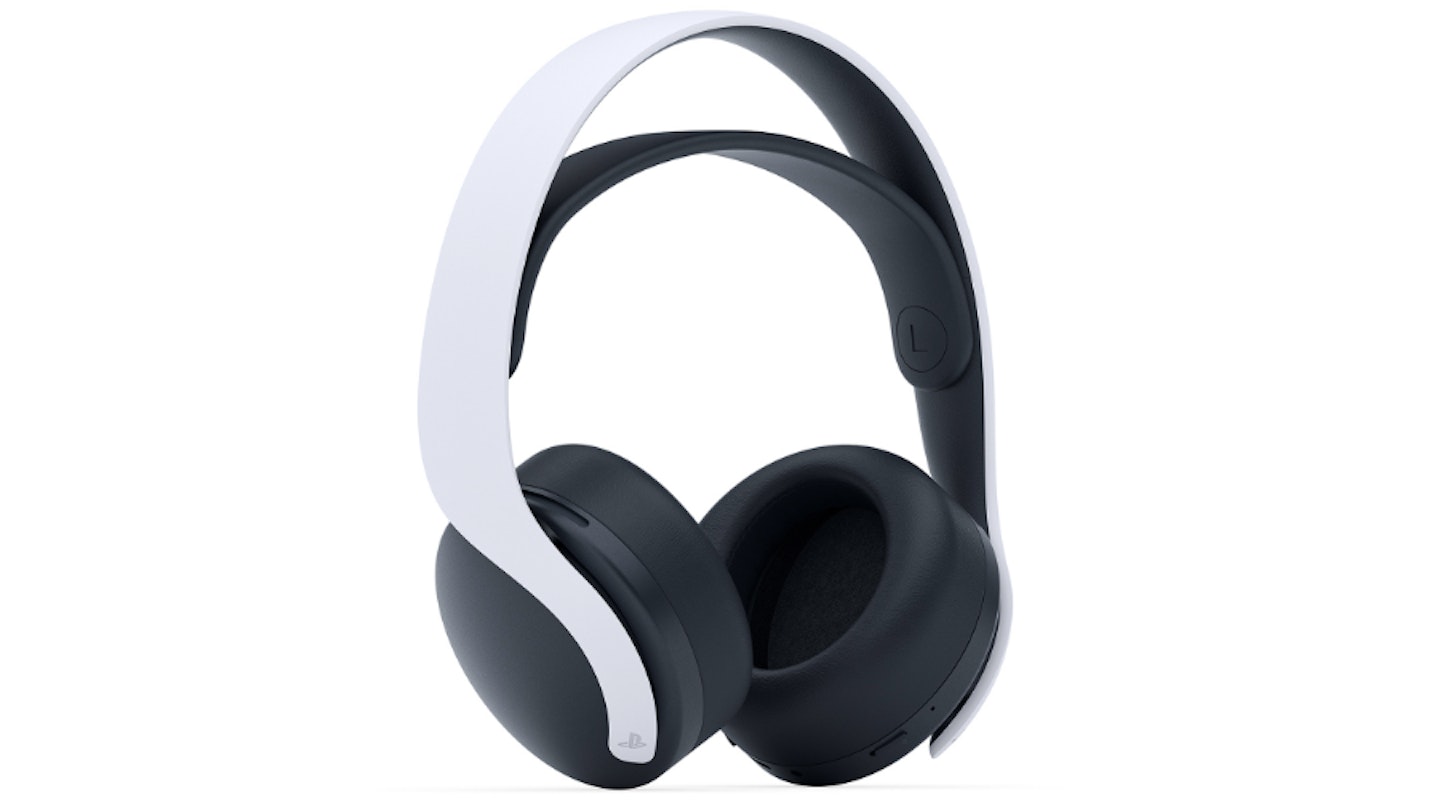 3 of 8
PlayStation 5 Pulse 3D
Best headset for PlayStationThe Pulse 3D headset is a big, bold and affordable headset for PS4 and PS5 gamers. The design matches that of the PS5, and though this won't be to everyone's taste, the headset is comfortable during long hours of gameplay. The inner-headband ensures that the headset rests snuggly on the head, while the leatherette earpads come with ample padding. There are two hidden noise-cancelling mics for clear and easy team chats, and the unimposing, and on-board controls are easy to use - once you can remember what button is where.The 40mm drivers offer a booming cinematic tone that's ideal for immersing players in the action, horror or chaos of what's on the screen. While the headset will provide everyone with great stereo audio, PS5 owners will be able to hear the console's Tempest 3D AudioTech in action. Just be aware that the current roster of games running this audio engine is limited - for now.Specifications: Weight: 295gDrivers: 40mmConnections: Wireless via USB dongle, 3.5mmMic: In-built hiddenBattery: 12-hours, USB-C recharge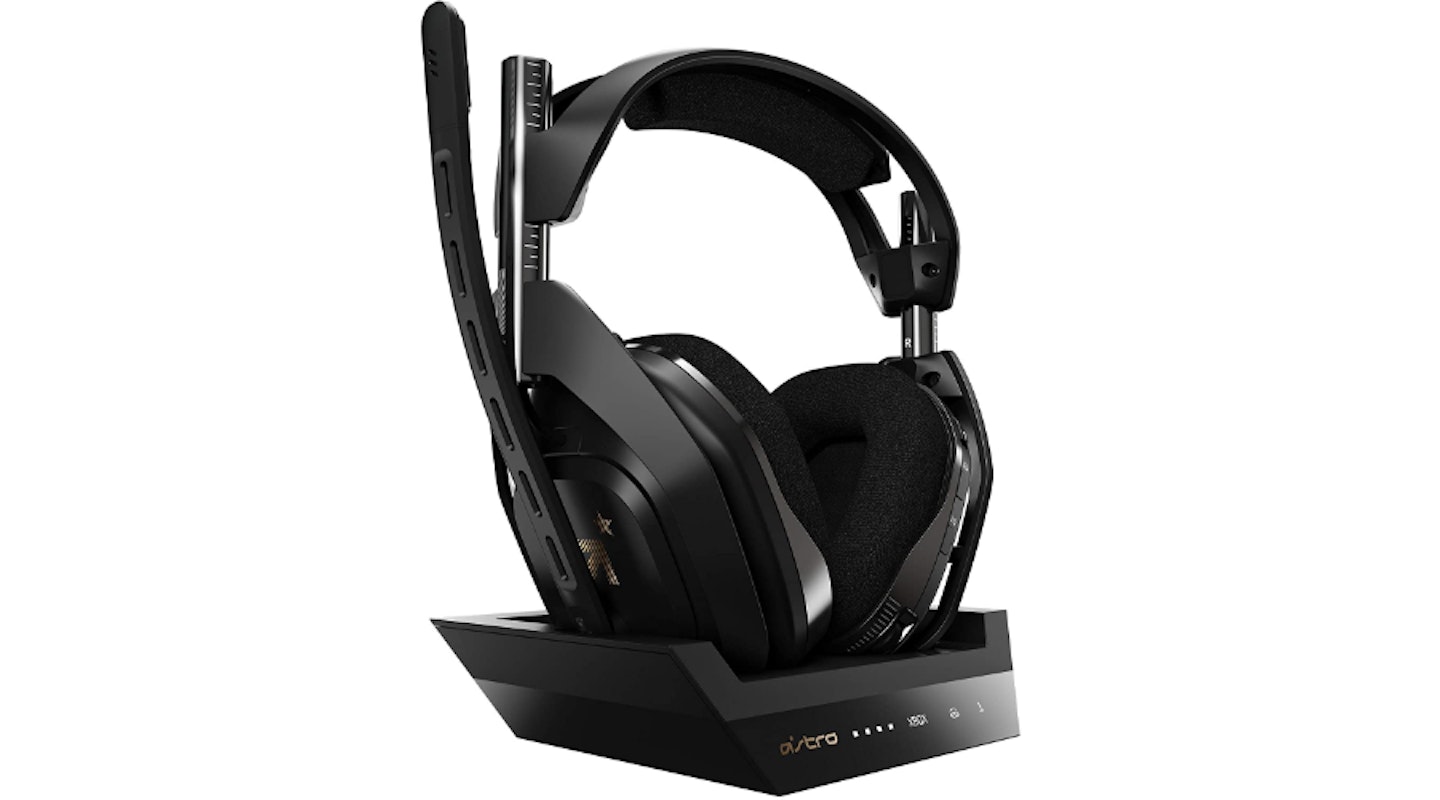 4 of 8
Astro A50 Gen 4
Best premium gaming headsetThere's something sublime about the wireless ASTRO A50 headset. First, the look is impeccable. Toning things down from previous iterations, the Gen 4's bring a strong stealth-fighter vibe, with hidden on-board game/chat volume controls and mod-ready pads - plus, the docking base has had its desk footprint reduced. Second, and more importantly, they carry a beautiful sound profile. Thanks to ASTRO Audio V2 and Dolby Audio, the surround sound is industry-leading with every frequency comes through with clarity – the bass is beastly, the mids are well-balanced, and the highs sing.For PC users looking to get into the finer points of their audio experience, the ASTRO Command Centre software lets users get under the A50's hood and customise profiles at will.Specifications: Weight: 380gDrivers: 40mmFrequency response: 20Hz – 20kHzConnections: Wireless via Base StationMic: Flip-to-muteBattery: 15-hours, base station recharge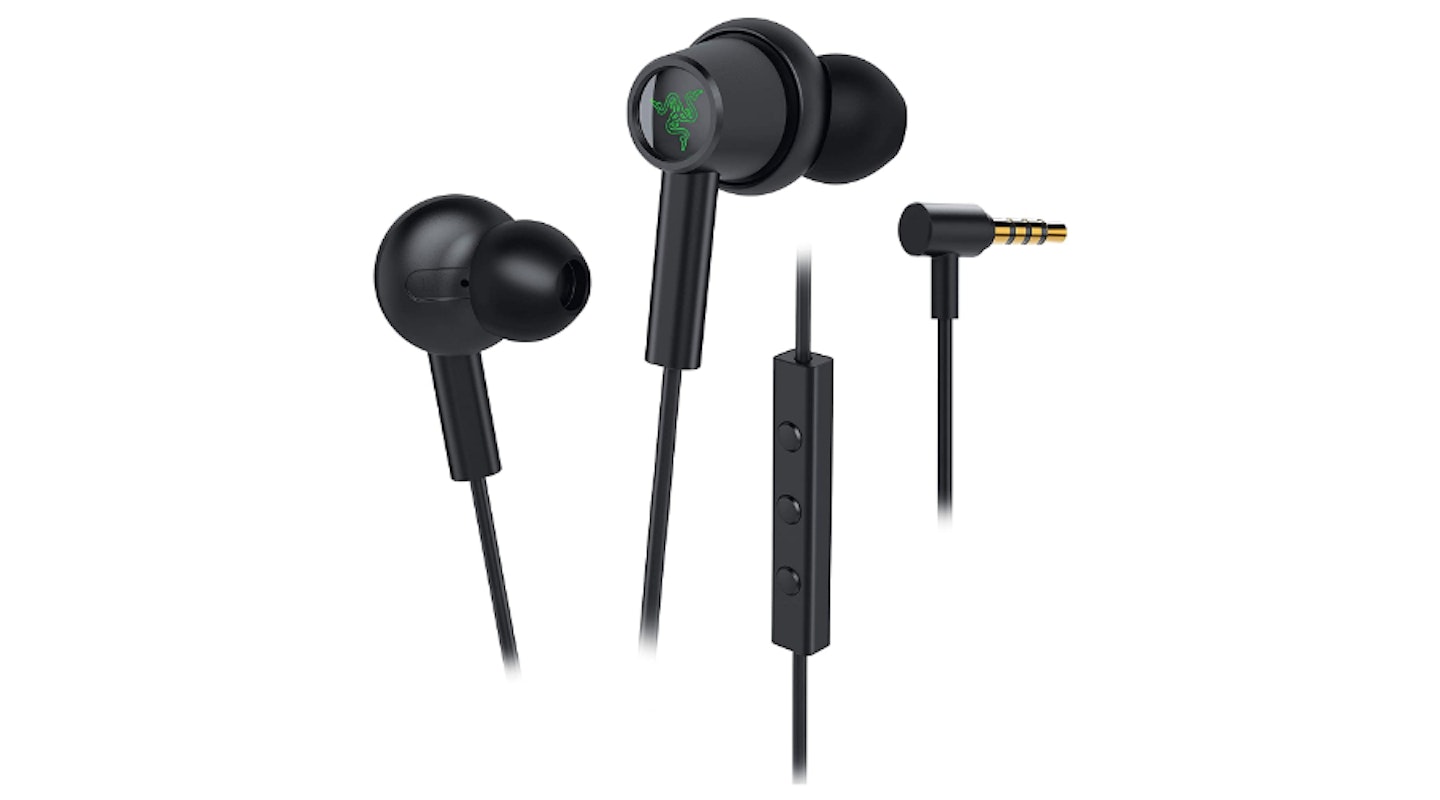 5 of 8
Razer Hammerhead Duo
Best in-ear gaming earphones The Razer Hammerhead Duo gaming earbuds provide a convenient and flexible way of accessing a powerful gaming experience across multiple devices. The sound is excellent as the Duo carries two custom-tuned drivers per-ear, one for bass and one for everything else. This separation helps in creating a sense of audio space and improving immersion over standard earphone options. There's an in-line microphone, volume and play/pause control, too.At home, the Hammerhead Duo can be plugged into controllers, laptops and PCs, while they can be used on the move when mobile gaming with a smartphone or with the Switch in handheld. The earphones have an aluminium frame protecting the drivers, while the braided cable and prevents tangling - ideal for rolling up into a carry case or backpack pocket.Specifications: Weight: 17gDrivers: Balanced Armature Driver and Dynamic DriverFrequency response: 20Hz – 20kHzConnections: 3.5mm jackMic: In-line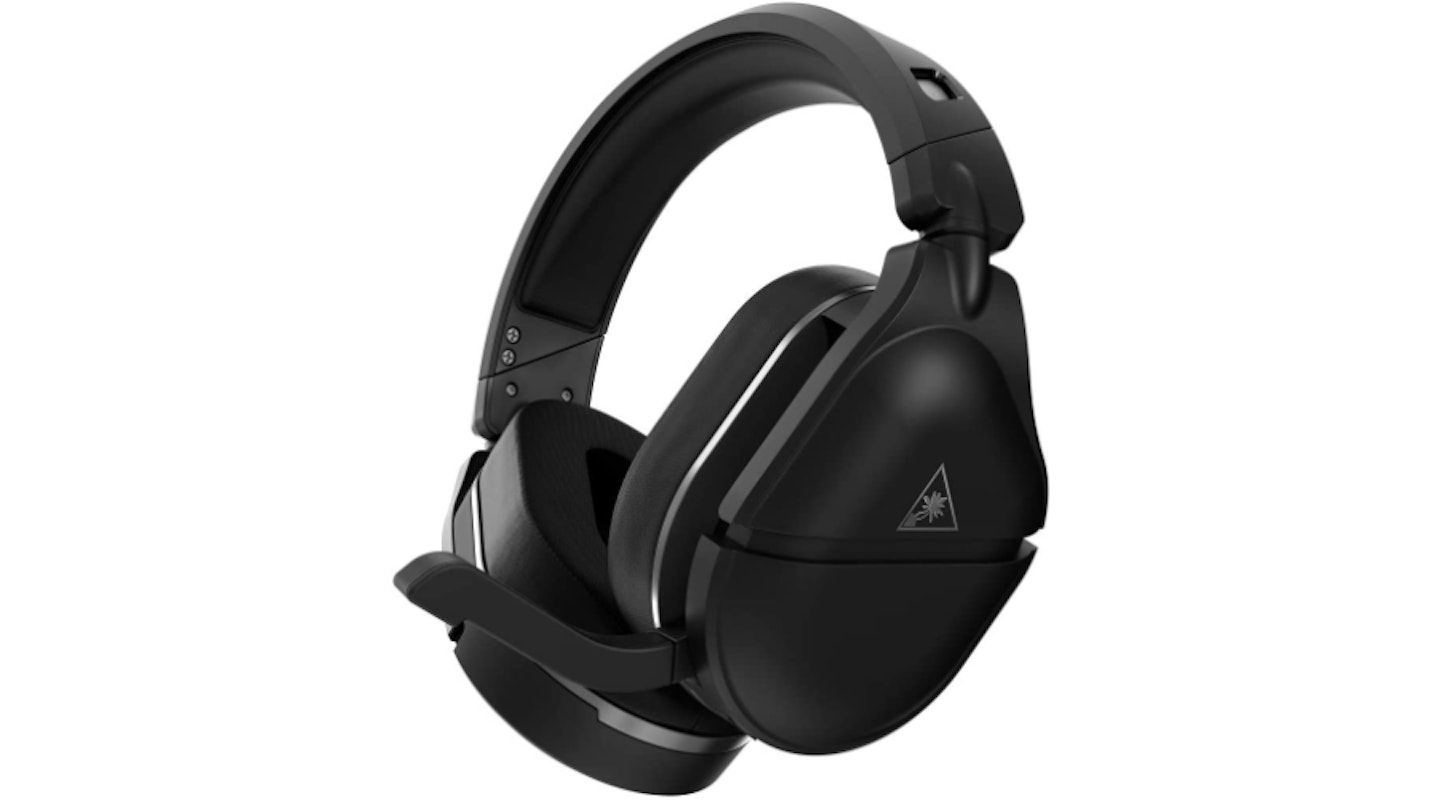 6 of 8
Turtle Beach Stealth 700 Gen 2
Best gaming headset featuresThe Turtle Beach Stealth 700 Gen 2 is brimming with useful tech for both console and PC gamers. The headset is heavy on user-friendly and game-enhancing features. Bluetooth sits alongside the traditional wireless connection, allowing the 700 Gen 2 to connect to a console and smartphone at the same time, allowing access to phone calls or music during gameplay. The Turtle Beach Audio Hub further gets smartphones involved, allowing users to customise and tune their audio settings with ease. Turtle Beach's Superhuman Hearing can be used to boost some specific elements of in-game audio to give the player a (totally legitimate) advantage. All of the audio features are pushed through a pair of great 50mm Nanoclear drivers.Despite the weight, the Stealth 700 Gen 2 is comfortable, with generous cool-gel padding and subtle earpad gullies for glasses wearers. The flip-to-mute mic tucks nicely against the body, and the battery life hits a very respectable 20-hours.Specifications: Weight: 453gDrivers: 50mm NanoclearFrequency response: 20Hz – 20kHzConnections: Wireless via USB dongleMic: Flip-to-muteBattery: 20-hours, USB recharge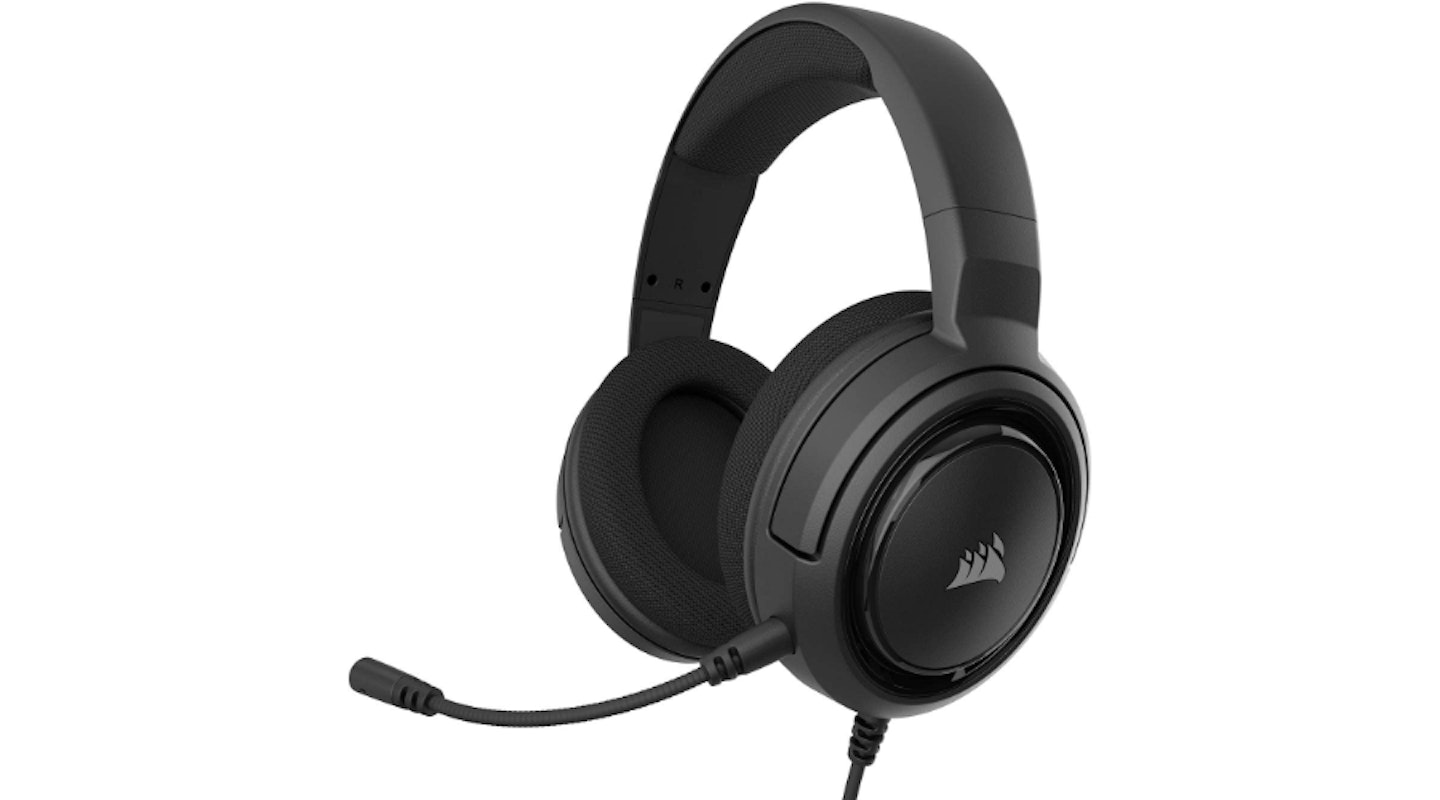 7 of 8
Corsair HS35
Best budget gaming headset Corsair's affordable HS35 is a really nice gaming headset. Unlike many of its budget rivals, the HS35 headset boasts tuned 50mm drivers, providing respectable stereo audio depth and separation and a clear distinction between frequencies. The detachable mic will get the wearer involved in squad callouts, and the easy-access control makes in-game audio adjustment a quick affair. The headset is comfortable thanks to the memory-foam earpads, too. Specifications: Weight: 200gDrivers: 50mmFrequency response: 20 Hz-20 kHzConnections: 3.5mm jackMic: Detachable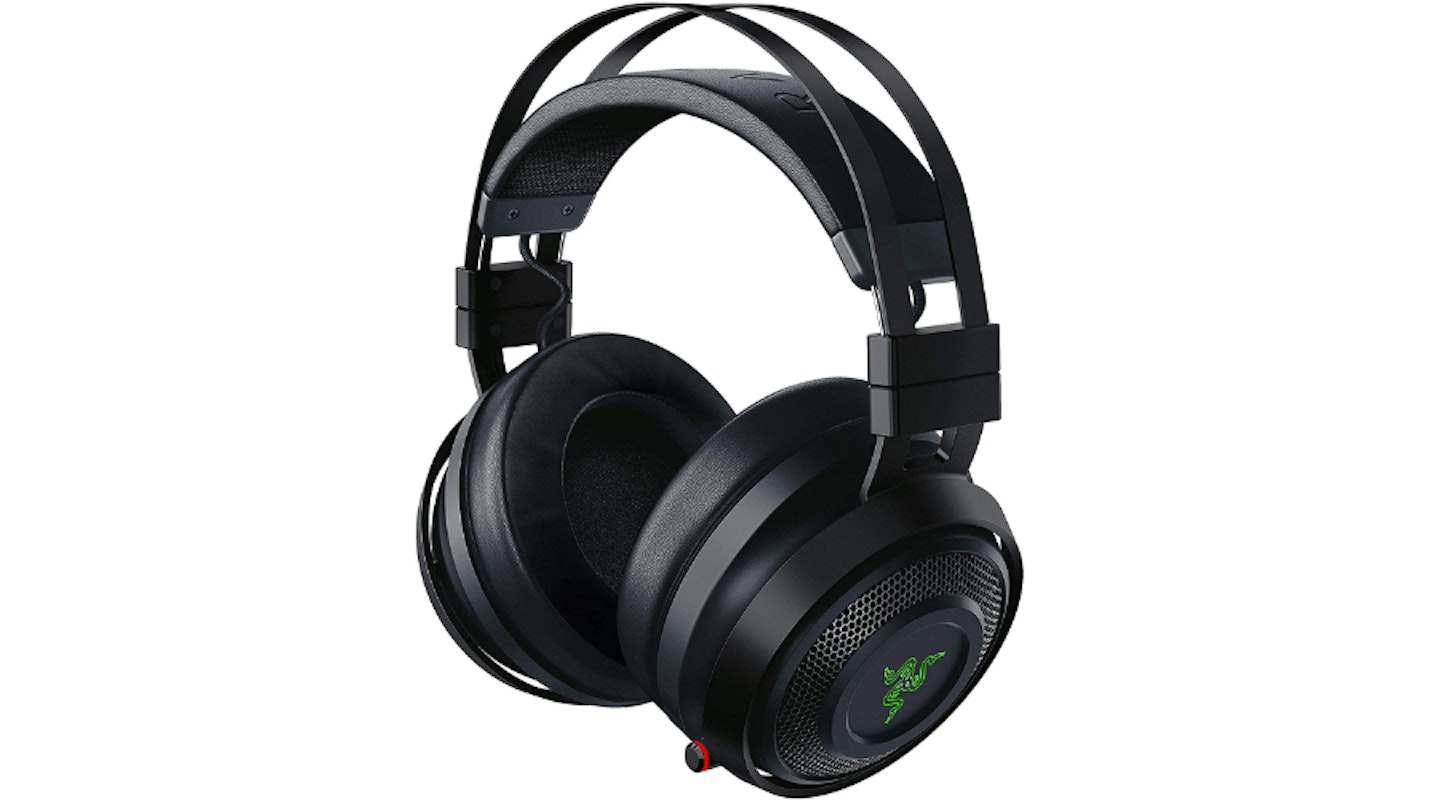 8 of 8
Razer Nari Ultimate
Best haptic rumble gaming headsetThe Razer Nari Ultimate rumbles. In a successful effort to increase the immersion that's already provided by the near-flawless THX Spatial Audio, the headset carries Haptic tech to offer the truly unique experience, dubbed 'Hypersense'. Though a strange and potentially disorientating feature, thanks to its careful implementation it adds an exciting and unique dimension to gaming. Hypersense only kicks when it's needed, so the headset doesn't rumble continuously. The feature can be disabled if desired, which will extend the battery life from eight hours to 20. Don't let the innovation of Hypersense detract from the undeniable truth that this headset is brilliant in all the key areas. It's comfortable (even over long sessions, thanks to the gel-loaded earpads), the audio is wonderful and the 2.4GHz wireless connection is quick and stable.Specifications:Weight: 432gDrivers: 50mmFrequency response: 20Hz – 20kHzConnections: Wireless via USB dongle, 3.5mmMic: RetractableBattery: Eight-hours haptic, 20-hours without, USB recharge
Upcoming video games
If you're looking to stay up-to-date with all that the gaming world has to offer, make sure to check in on Empire's video game release schedule, which will guide you through the next two months of unmissable content.
READ MORE: The Best Gaming Chairs
READ MORE: The Best Monitors On A Budget
READ MORE: The Best Gaming Keyboards