Gaming is one of the greatest activities of the modern age – it's a majestic mix of challenge, entertainment, community, competition, and technology. Getting the chance to enjoy the latest and greatest video game titles whilst getting your hands on some seriously impressive tech is a joyful thing - much like a gaming mouse or keyboard, a dedicated gaming monitor is one of the most exciting instances of this, allowing you to see in full resplendent beauty the power of your machine, be it console or PC.
Though like everything 'TECH', picking up the latest and highest-spec gaming monitors can get expensive – but with a little bit of savvy shopping, this doesn't have to be the case. If you're on the hunt for a budget gaming monitor to one-up your gaming life, then we've got the goods for you.
The list that follows is a collection of affordable, bank-friendly monitors that'll eliminate your gaming blur, lag, and tearing, all while delivering crisp colours and vibrant graphics. They are 'cheap' gaming monitors by the market standard, all coming in around £100 and £200, but that isn't to say they are low quality. These tried and tested models are from renowned and respected manufacturers, with a selection of offerings that boast 144Hz refresh rates, 1ms response times, and big screens without an extortionate price tag – a 4K UHD monitor has even managed to sneak in there.
It turns out that if you're on a budget, you're spoilt for choice. Read on to see the best budget gaming monitors:
Just so you know, while we may receive a commission or other compensation from the links on this page, we never allow this to influence product selections.
Best Budget Gaming Monitors for PC And Console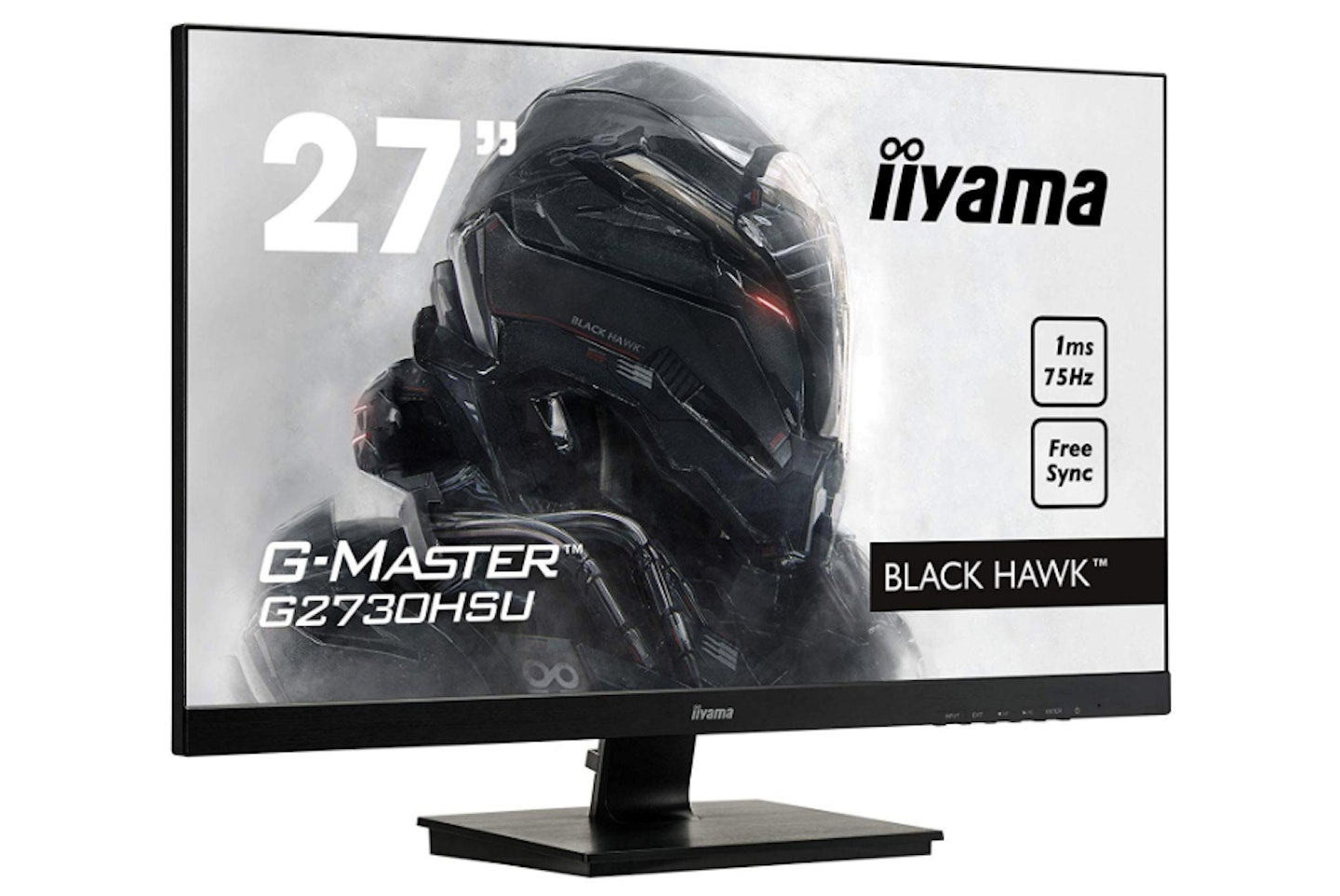 1 of 6
Iiyama GB2530HSU-B1 Gaming Monitor
Iiyama isn't a name you'll hear very often compared to some of the big guns of monitors, so its GB2530HSU-B1 monitor is a hidden gem. Inside its thin bezel frame sits a solid foundation for budget gaming, including a low input lag and reliable colour representation. The refresh rate maxes out at 75Hz, but this is enough to experience gaming at 1080p/60fps. The 24.5-inch variant offers the same stats at an even more affordable price, too.Screen: 27-inchResolution: 1,080pPanel: TNRefresh rate: 75HzResponse time: 1msSync technology: FreeSyncConnections: HDMI, VGA, DisplayPort, USB 2.0 x2, 3.5mm audio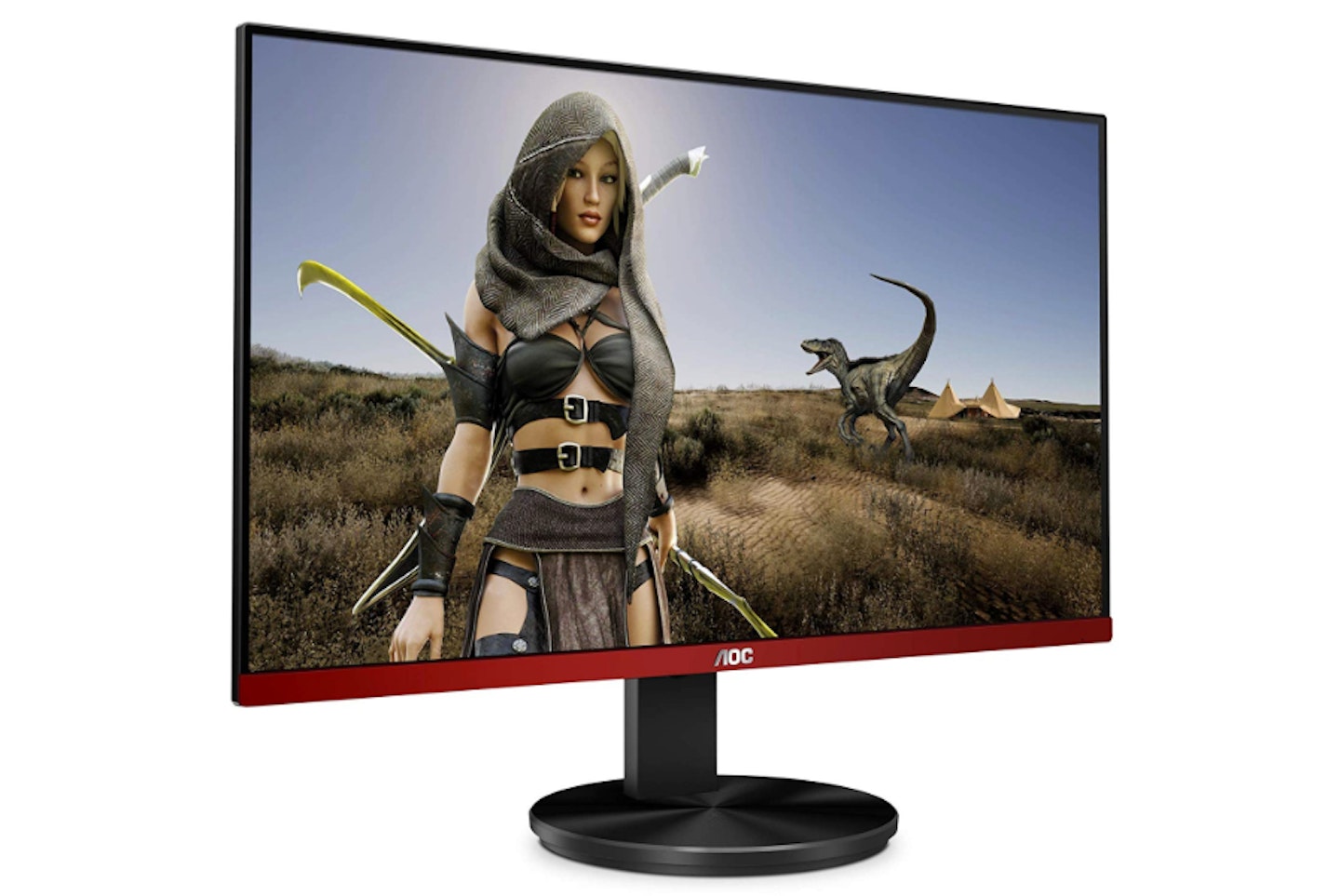 2 of 6
AOC G2590FX Gaming Monitor
The AOC G2590FX is a full HD monitor loaded with all of the essential features needed to enjoy PC gaming. The screen is a good size with an impressive 144Hz refresh rate, meaning that with a capable GPU, 120fps is within range. It'll look extra smooth, thanks to AMD FreeSync. The colour representation isn't as vibrant as some other models on the list, but it can be tweaked for a little boost and still does a decent job – especially for the price.Screen: 24.5-inchResolution: 1,080pPanel: TNRefresh rate: 144HzResponse time: 1msSync technology: FreeSyncConnections: HDMI x2, VGA, DisplayPort, 3.5mm audio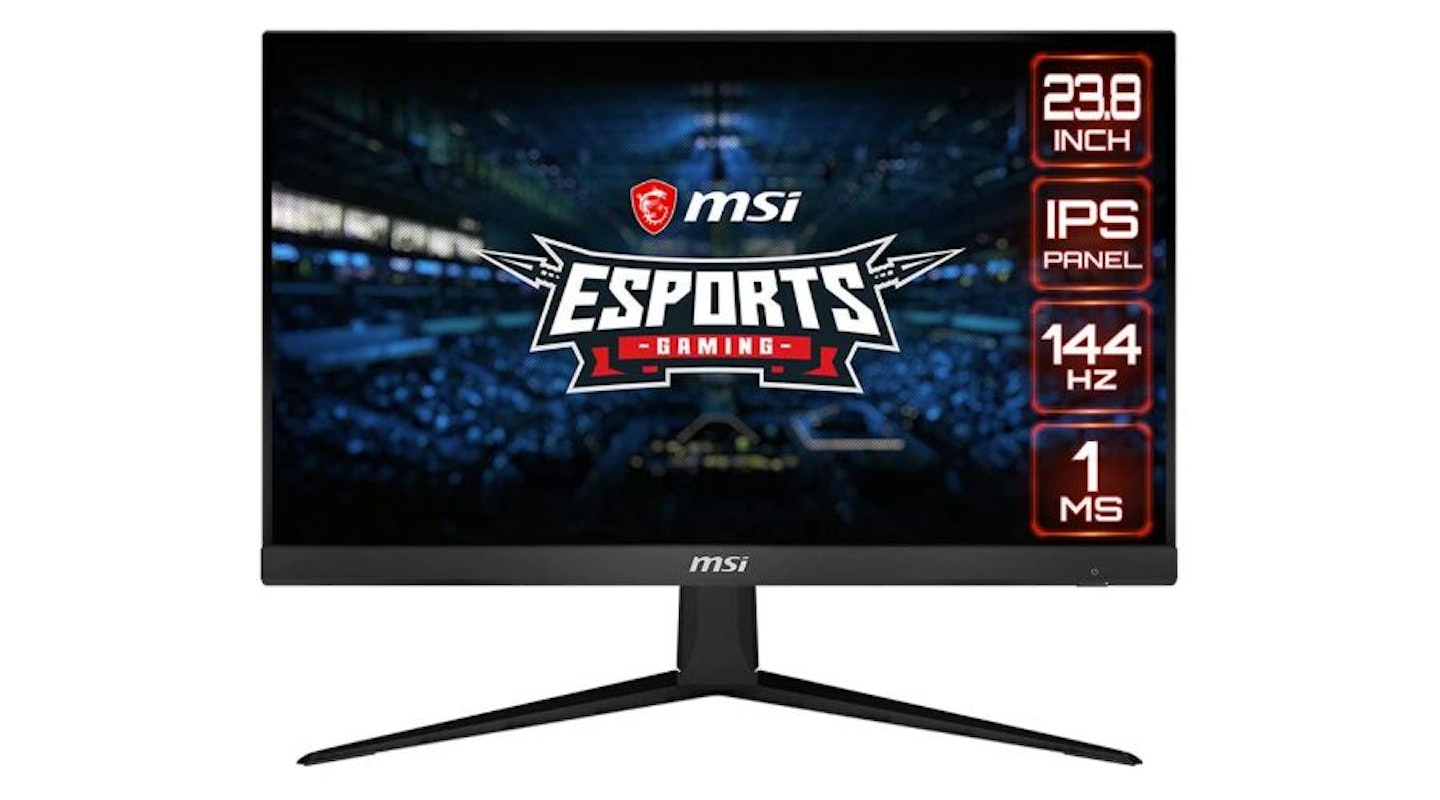 3 of 6
MSI Optix G241 Gaming Monitor
Those looking to prioritise a high refresh rate over resolution, all while keeping the budget in check, will do well to look at the MSI Optix G271. Designed for eSports, the monitor measures at a modest 24-inches. 144Hz refresh rate and 1ms response time will keep up with the high-frame HD gaming, and the excellence of the IPS panel provides accurate colour, contrast and viewing angles.Screen: 24-inchResolution: 1080pPanel: IPSRefresh rate: 144HzResponse time: 1msSync technology: FreeSync Connections: HDMI, DisplayPort, 3.5mm audio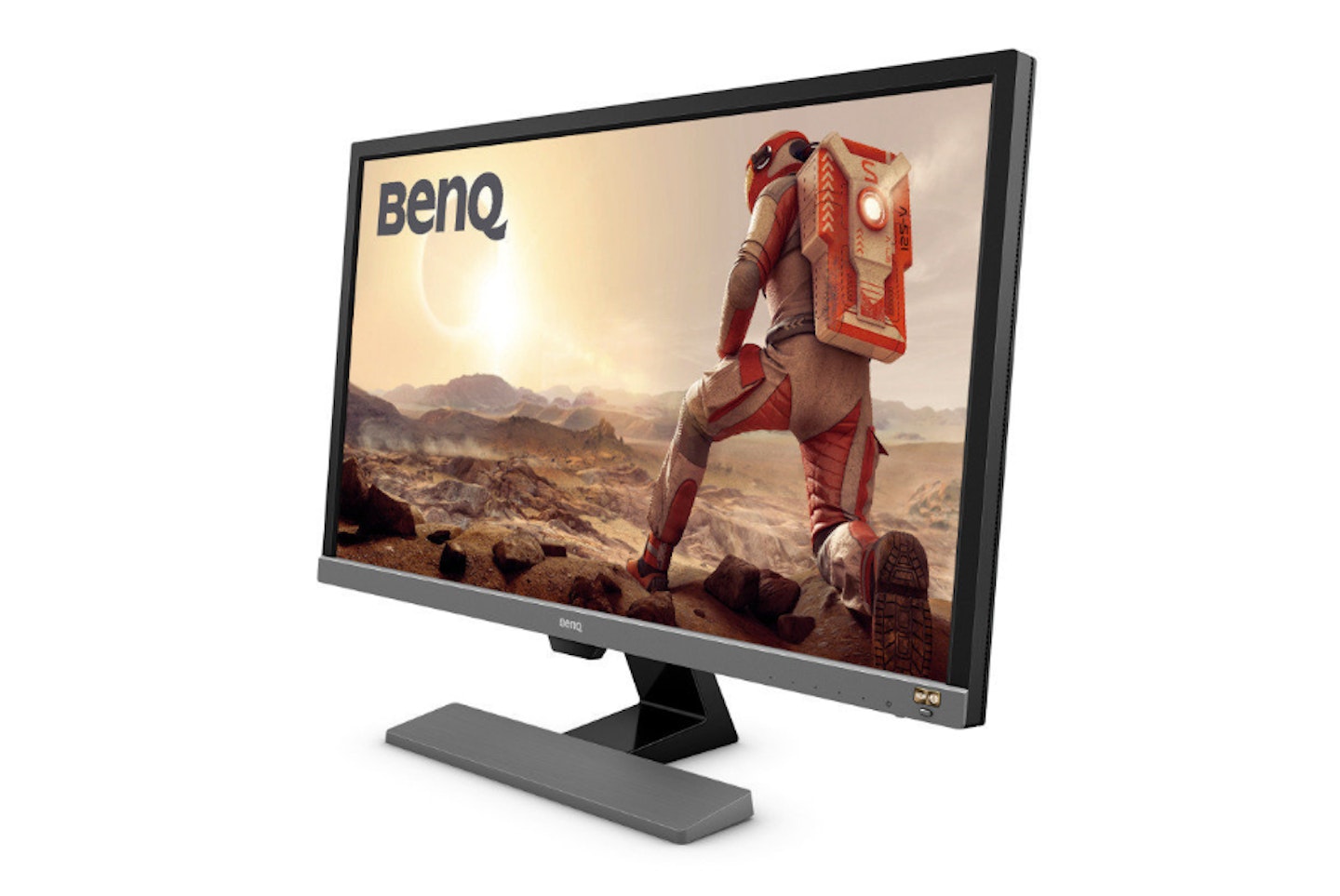 4 of 6
BenQ EL2870UE 4K Monitor
The BenQ EL2870UE is a 4K HDR monitor which won't bust the bank but will provide you with crisp graphics, AMD FreeSync, and a tight 1ms response time. The 60Hz refresh rate puts 4k/60fps firmly on the map, which is ideal for powerful GPUs and 4K-totting consoles. A modest HDR is onboard to help boost the contrast, and FreeSync keeps VRR inputs in line. Just be aware, it's got a fixed stand. Screen: 28-inchResolution: 4K UHDPanel: TNRefresh rate: 60HzResponse time: 1msSync technology: FreeSync Connections: HDMI, DisplayPort, 3.5mm audio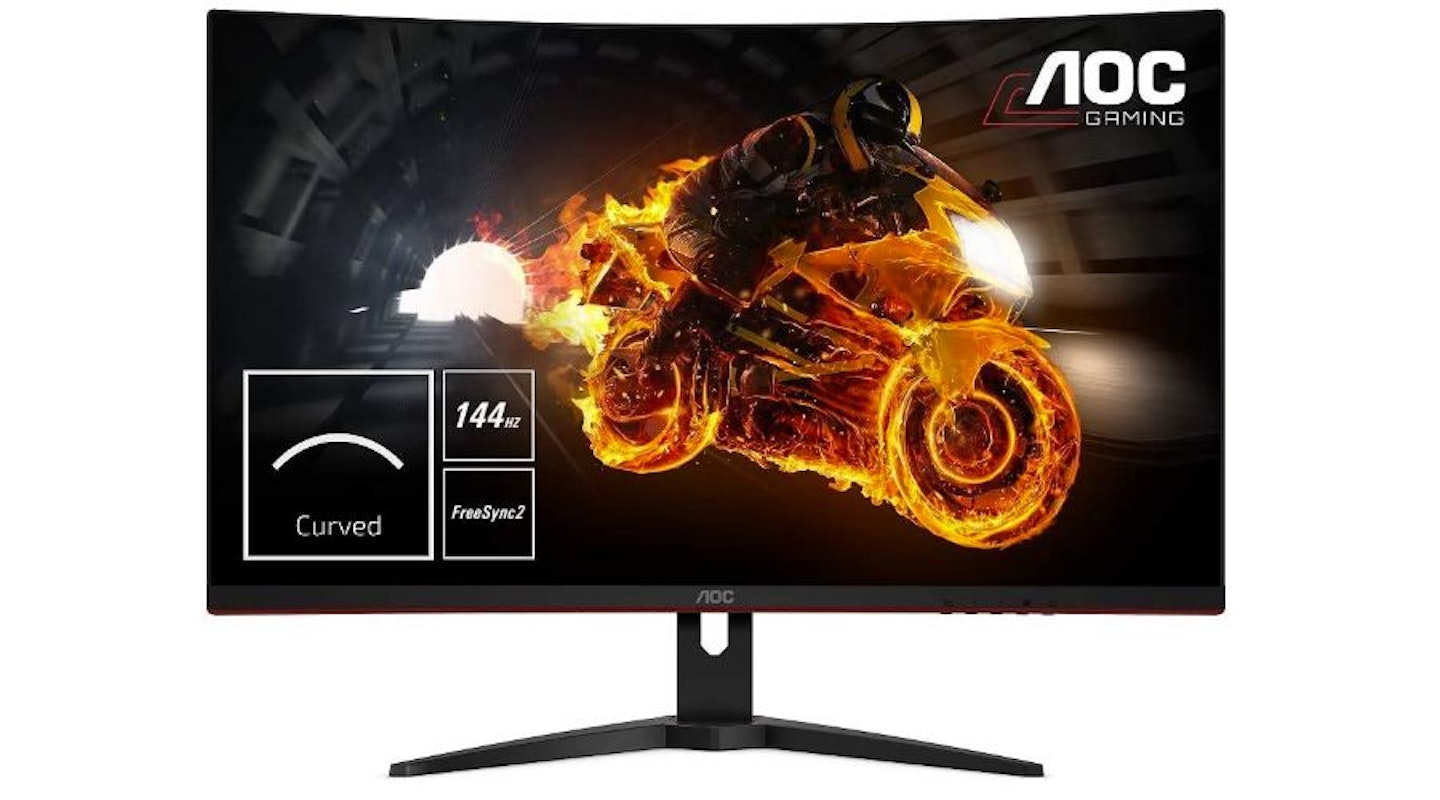 5 of 6
AOC C32G1 Gaming Monitor
The C32G1 carries a 144Hz refresh rate - ideal for the smooth gaming offered by the PS5. The 31.5-inch 1800R curved screen is a delight, maximising the field of view and creating a deep sense of immersion, with a great colour representation via the VA panel. It's not the brightest screen available, but for those willing to draw the curtains, this screen compels with its abundant feature set. This monitor also features in our roundup of the best monitors for PlayStation 5. Screen: 27-inch LEDResolution: 1440pPanel: VARefresh rate: 144HzResponse time: 1msSync technology: FreeSyncConnections: HDMI x2, DP, USB 3.0 x4, 3.5mm audio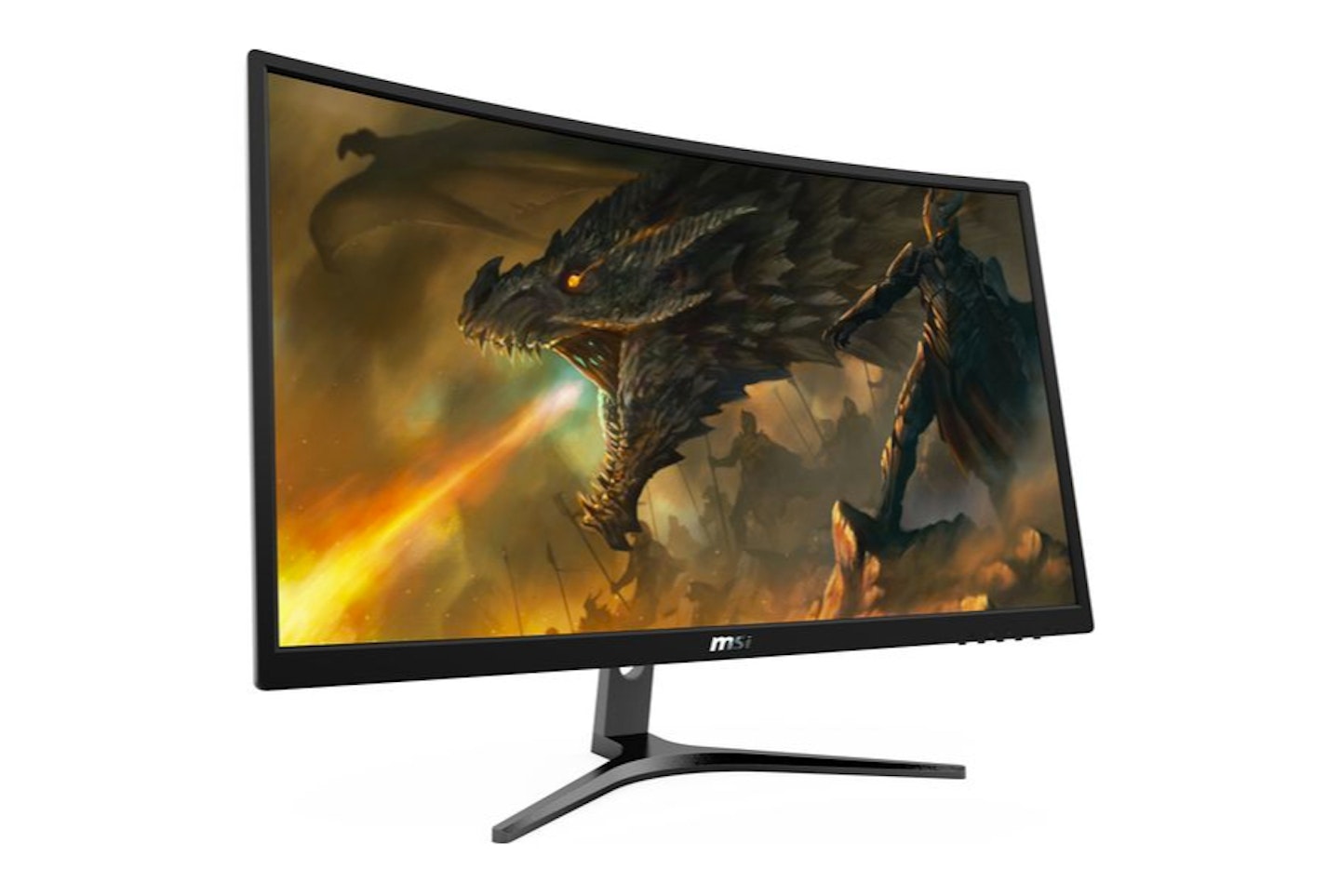 6 of 6
MSI Optix G241VC Curved Gaming Monitor
MSI has pulled together an impressive monitor in the G241VC. Its HD curved screen and nice contrast offer gamers a new and improved perspective on the best PC games, while the refresh rate, response time, and AMD FreeSync work to make sure they get the tactical edge. At 75Hz, this monitor can hit 1080p/60fps. Note that connections are limited. Screen size: 24-inchResolution: 1,080pPanel: VARefresh rate: 75HzResponse time: 1msSync technology: FreeSyncConnections: HDMI, VGA
What to look for on the best budget monitors:
Resolution
Resolution refers to the number of pixels available on the screen – the more pixels, the better the image. Full HD resolution sits at 1,920 x 1,080 pixels, but many gaming monitors hit higher than this, with 4K monitors topping out at 3,840 x 2,160 pixels. It is worth considering that if you plan on jumping above standard Full HD resolution, you'll need to make sure your GPU hardware can handle the extra work. If in doubt, always check with manufacturers.
Resolution guide:
HD: 1280×720
Full HD: 1920×1080
QHD: 2560x1440
Ultra HD/4K: 3840×2160
Refresh Rate
The refresh rate is to monitors what frames per second is to film. The higher the refresh rate, the smoother the image – low refresh rates can make fast-paced displays appear to jump, stutter and jolt.
Refresh rate is measured in Hertz (Hz), and gaming monitors start at 60Hz - 75Hz. This is fine for most situations, allowing gamers to experience the smooth world of 60fps. 144Hz gaming monitors are highly coveted machines, offering access to 120fps and beyond.
AMD FreeSync
This bit of technology from AMD is implemented to support a monitor's refresh rate by reducing stuttering and 'tearing'. FreeSync allows a monitor to use a VRR (variable refresh rate), which can match the output of the GPU. This means that things stay looking silky smooth, even when things get hectic onscreen.
VRR is increasingly common, even finding support in some gamer-centric TVs. The Xbox Series X|S also supports it. PlayStation 5 does not.
Response Time
Response time is a measurement that tells users how much time it takes for a pixel to change colour. It's measured by manufacturers as grey-to-grey. A good response time reduces blur and increases graphical clarity. A quality gaming monitor will usually have a response time between one and four milliseconds.
READ MORE: Best Gaming Monitors
READ MORE: The Best Horror Games
READ MORE: Upcoming Video Game UK Releases