You don't get a Bruce Springsteen movie forever and then two come along at once. Following Gurinder Chadha's love-letter to The Boss, Blinded By The Light, that riffed on Springsteen's back-catalogue, Western Stars delivers the latest cuts. Co-directed by Springsteen and regular filmmaking collaborator Thom Zimny (who also directed Springsteen On Broadway), it's a companion piece to Springsteen's recent studio album that manages to transcend the standard concert film or DVD extra by augmenting the music with short films that tie the songs together, translate Springsteen's world into cinematic language and provide deeper insight into the man himself.
Unable to take an album that features a 30-piece orchestra on the road, Springsteen decided to put a live performance of the album on film at his 100-year-old barn on his Colts Neck property in New Jersey filled, according to Springsteen, with "ghosts and spirits".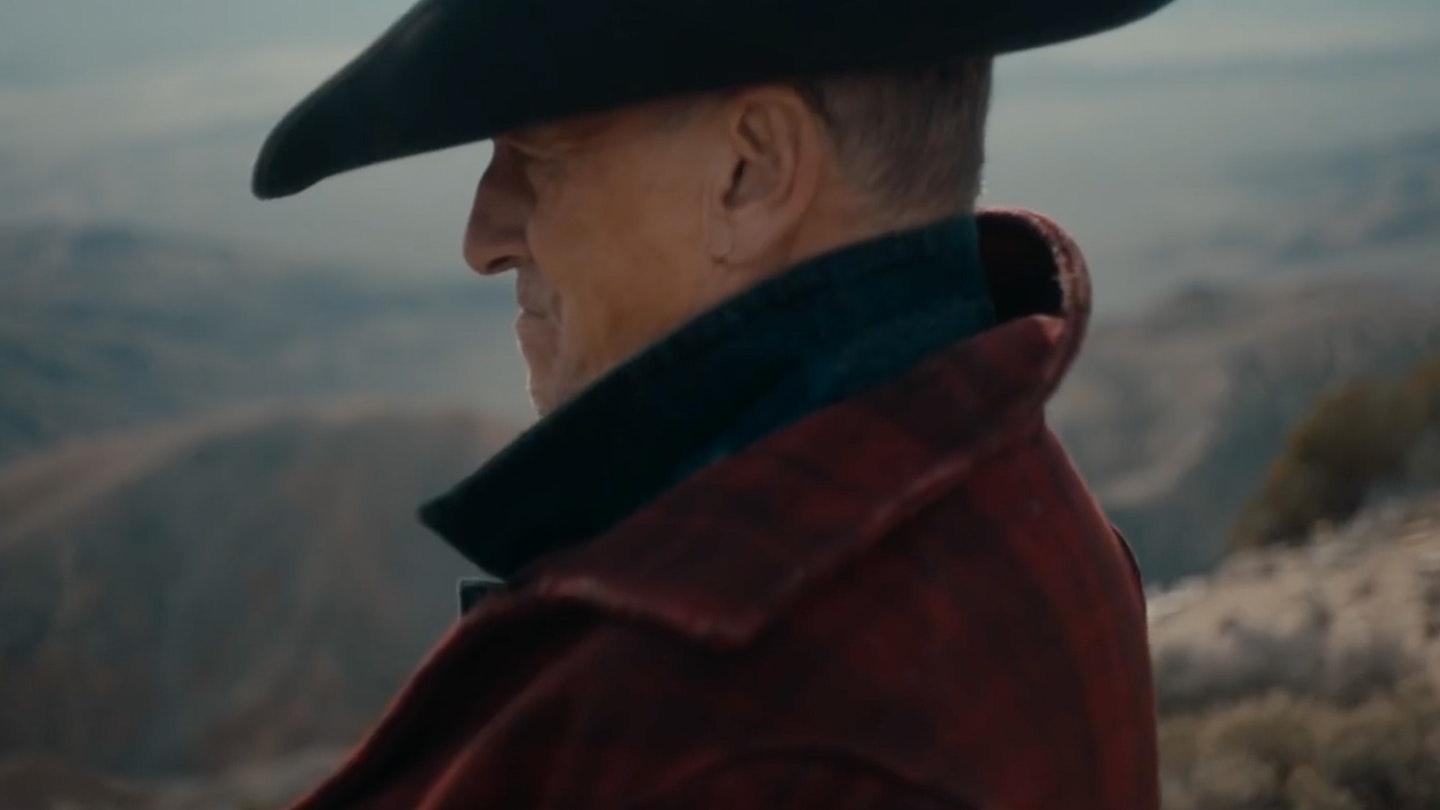 The 13-song album tackles the dynamic between individual freedom and communal life ("the two impulses run against each other in everyday America") and sees Springsteen back on his musical bullshit, singing about hitchhiking, pictures of pretty girls on the dashboard ("This is my 19th album, and I'm still writing about cars!" he quips), rocking out on Saturday night at a roadside café and pouring his personal demons into mini narratives about an ageing cowboy actor who is down but not out ("Once I was shot by John Wayne/Yeah it was towards the end/That one scene's bought me a thousand drinks") or a broken stuntman in a song that might have played over the end credits of Once Upon A Time In Hollywood.
It's not a film about 'Springsteen' or 'The Boss', it's a film about Bruce from New Jersey.
Influenced by the Californian pop of Jimmy Webb or Burt Bacharach, the results are sweeping, melancholy and magical. It's also an album and gig about love lost and found, epic and intimate at the same time. 'There Goes My Miracle', a moving duet with wife Patti Scialfa, sees Zimny's camera capturing the intimacy between the singers and the unspoken communication with the band.
In between each song we get a series of short-tone poems, with Springsteen ruminating on the autobiographical links and thematic ideas raised by the songs. Structurally it gets repetitive and the revelations never get specific or juicy but there's stuff here — the sense of regret and self rebuke — that deepens your relationship to the singer and the songs. The voiceover is accompanied by films (evocatively scored by Springsteen) consisting of slow-motion footage of horses, Springsteen in Joshua Tree country or driving in a pick-up truck — the poetry of Springsteen's America.
Perhaps the best moment features some home-movie footage of Springsteen and Patti on honeymoon, clowning around in front of a log cabin surrounded by booze. Surprising and candid, it grounds Springsteen as a character in his own songs and speaks to the intimacy to the whole film. Ultimately it's not a film about 'Springsteen' or 'The Boss', it's a film about Bruce from New Jersey. And that's what makes Western Stars so valuable.