Across the history of vampire movies, bloodsuckers have had all kinds of metaphorical meanings — symbols of addiction, desire, the AIDS crisis, and more. In Vampires Vs. The Bronx, the debut feature from SNL director Oz Rodriguez, they're given a smart and humorous new interpretation — here, the pale-skinned monsters are a force of gentrification, threatening to suck the life out of a New York neighbourhood.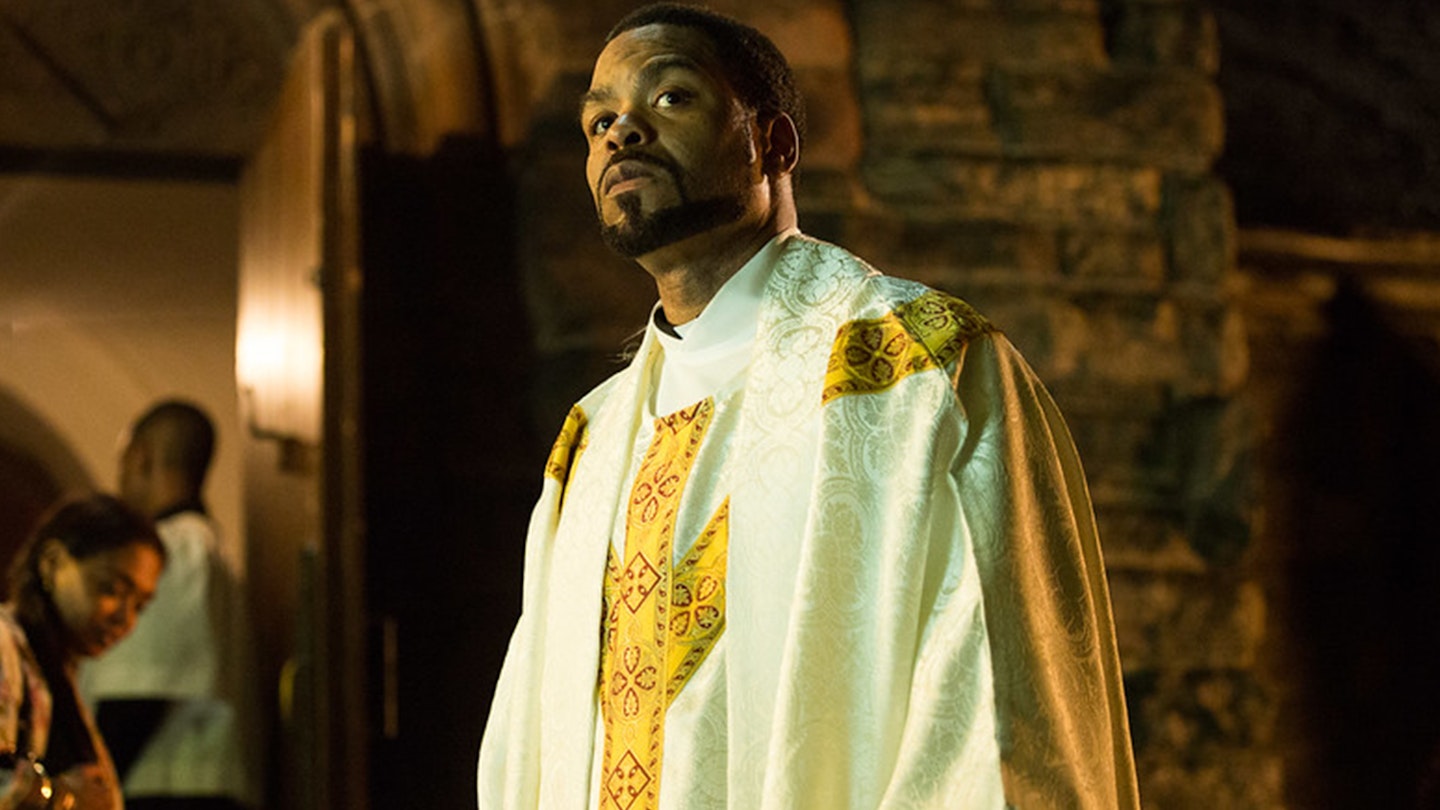 The result is a scrappy, witty and energetic 86-minute horror-comedy that plays out something like The Lost Boys meets Attack The Block, with a trio of young teens being the first to notice that something supernatural is up, and choosing to fight back. At the forefront is Lil' Mayor (Jaden Michael), a sweet kid who's determined to save his friend Tony's (The Kid Mero) bodega with a fundraising block party. When he witnesses a local gang member getting drained by a tall, white pointy-toothed new arrival, he ropes in pals Bobby (Gerald W. Jones III) and Luis (Gregory Diaz IV, soon to be seen in New York gentrification-centric musical In The Heights) to investigate suspicious new real estate company Murnau Properties (a name nodding to Nosferatu director F.W. Murnau, and with a logo depicting Vlad The Impaler).
A sweet-natured film that bounces along with a steady stream of great gags.
Rodriguez enjoys poking fun at the signs of gentrification, jabbing at hipster outlets ("Is it a clothing store or a restaurant?" asks one character of ambiguous new storefront 'Bone & Thread') and the trends that signal something darker for the locals ("White people with canvas bags — that's always the first sign!"). But behind the laughs he makes astute points about the power structures that force communities out of their homes, and the intersections of capitalism and deprivation-driven violence that make cashing out a tantalising option.
If that sounds heavy, Vampires Vs. The Bronx — with its purposefully midnight-movie-sounding title — is anything but. It's a sweet-natured film that bounces along with a steady stream of great gags (the kids buy Blade on DVD to pick up tips), inventive additions to vampire lore (holy water that bubbles when vamps are near, a communion wafer used as a weapon), and boasts cameos from Zoe Saldana as a nail salon owner and Wu-Tang Clan's Method Man as a local priest. It's proof that there's fresh life in vampire stories yet.