With the whodunnit enjoying a comeback via the likes of Glass Onion, See How They Run and Death On The Nile, the time's surely ripe for a murder-mystery movie which involves the genre's very inventor. However, neither Louis Bayard's original 2006 novel The Pale Blue Eye nor this moody adaptation by Scott Cooper (Crazy Heart, Hostiles) go as far as to make Edgar Allan Poe the lead detective. More intriguingly, he is the recruited sidekick: part assistant, part observer, part possible suspect.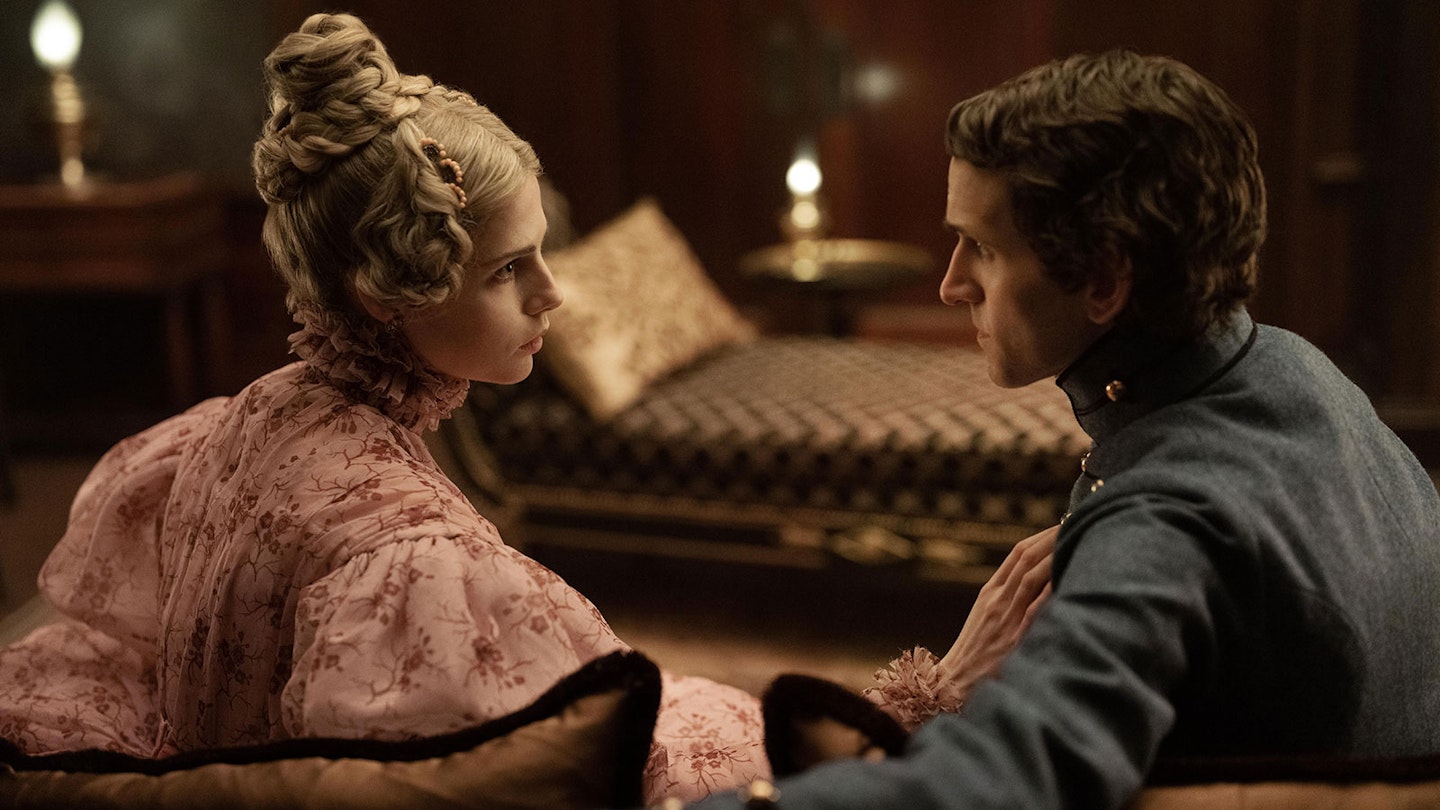 This gives Cooper (as it did Bayard) the opportunity to dot Poe-ish Easter eggs around the narrative, especially given we meet him as a young man (played by one-time Dudley Dursley, Harry Melling) who is bound to be moulded by the macabre events that occur during his time at West Point. However, the focus is more on Christian Bale as Augustus Landor: a dour fellow with a robust reputation as a New York City constable, now retired and a West Point local. He is prone to a tipple, a recent widower, and has a missing daughter, all of which make his mood darker and frostier than his wintry, Gothic surroundings.
The climax is as bloody as it is bloody ridiculous.
This is where the initial promise of The Pale Blue Eye starts to leak away. Bale has done great work with Cooper before, in Out Of The Furnace and Hostiles, but Landor just isn't a very interesting protagonist. Unlike Benoit Blanc or the Branagh-portrayed Poirot, he has no flair, no charm, no engaging quirks or investigative style. He scowls, grumbles and rubs his starchy employers (stalwart but misplaced Brits Timothy Spall and Simon McBurney) the wrong way. A lack of tact can't be mistaken for a personality.
There is considerable compensation in the shape of Melling, who brings some much-needed colour; he even sports an outrageous Benoit Blanc-ish Kentucky-fried accent (though Poe was from Boston). After showing promise in The Ballad Of Buster Scruggs and The Devil All The Time, this is Melling's true breakthrough, as he pulls off the tricky, square-circling act of making the young Poe as attractive as he is peculiar, as likeable as he is arrogant.
But even he can't hold the film together as the story eventually veers into hokey occult territory, with a bonneted, buck-toothed Gillian Anderson seemingly parachuted in from a long-lost Coen brothers caper as a West Point brat's unhinged Mommy. The climax is as bloody as it is bloody ridiculous, while the final reveal just doesn't click; the 'who' in this whodunnit fails to convince in terms of the 'why' and the 'how'. A careful rewatch might perhaps help, but it's unlikely you'll feel inspired to attempt one.