This Ryan Murphy-produced Netflix feature is the second time Mart Crowley has adapted his groundbreaking 1968 play for the screen; the first being for director William Friedkin in 1970. Both the original stage version and Friedkin's film are monumental milestones in the depiction of homosexuality in mainstream culture, released before the gay rights movement took hold. And while much has changed 50 years on, widespread intolerance remains, and so The Boys In The Band retains an uneasy modern resonance despite its period setting.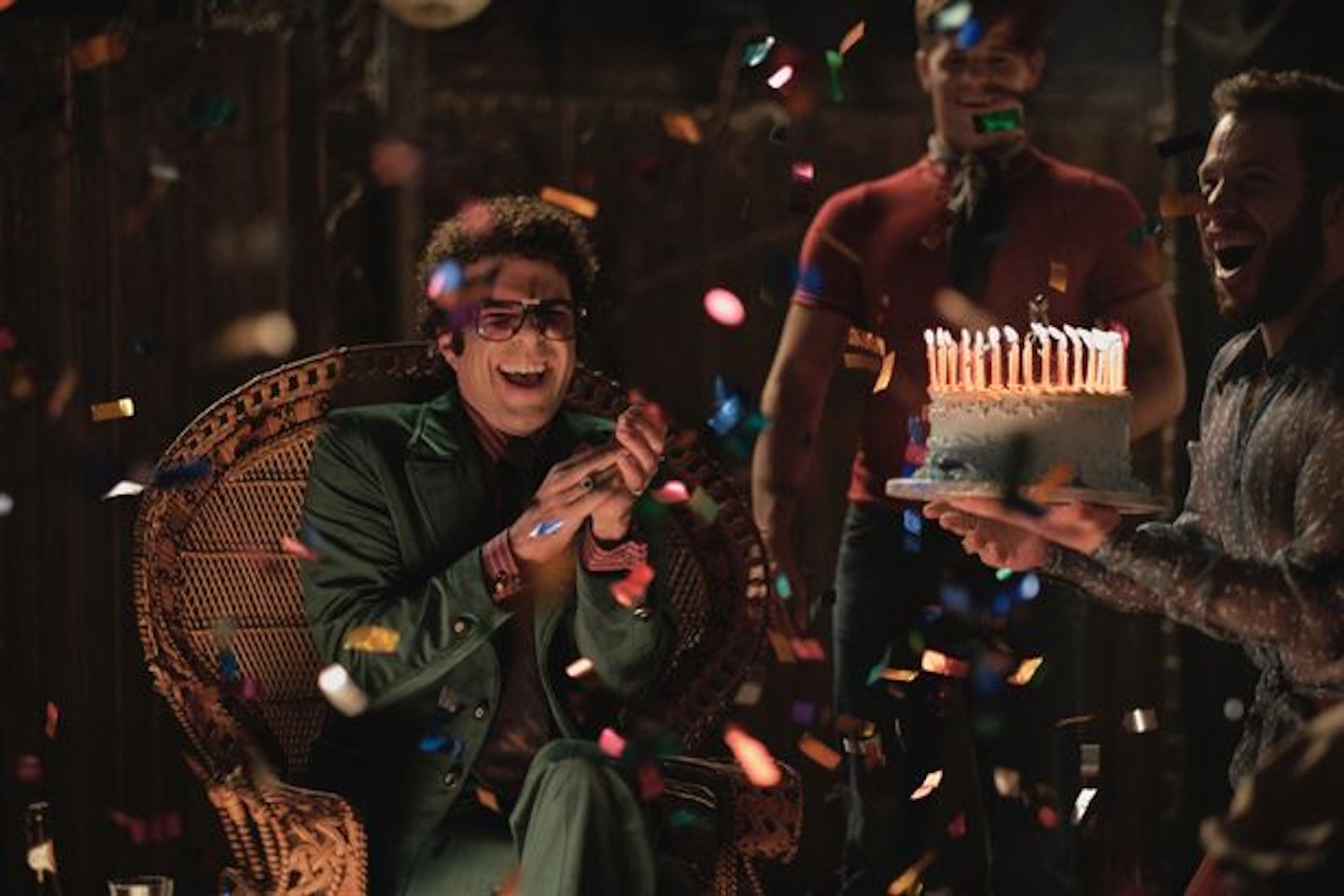 As in both previous incarnations, that setting is late 1960s New York, where Michael (Jim Parsons) is hosting a birthday party at his apartment for his friend Harold (Zachary Quinto). The celebrations are thrown into turmoil, however, by the arrival of Michael's straight, prejudiced and — suddenly, shockingly — aggressive college roommate Alan (Brian Hutchison). Soon, the carefree party vibes have given way to the trading of insults and the painful baring of souls.
With its single setting and theatrical roots, The Boys In The Band is unavoidably stagey, but acclaimed Broadway director Joe Mantello uses that to his advantage. Working with legendary cinematographer Bill Pope (The Matrix, Baby Driver), he keeps framing fluid, the camera moving around the apartment and those within, effectively harnessing the energy — whether the relaxed exuberance of the gang dancing on the balcony, or the simmering jealousy between new couple Larry (Andrew Rannells) and Hank (Tuc Watkins). This space is at first a sanctuary, a place where these men can truly be themselves. And so, when the arrival of first Alan and then a very-late Harold heralds a gear shift, the sudden plunge into drama is keenly felt. As the guests take their seats for a party game forced on them by an increasingly drunk and bitter Michael, in which they must telephone the person they love, the camera stills and the film becomes a tableau of uncovered secrets and uncomfortable truths.
The most difficult of those belongs to Michael himself who, as Harold makes plain, hates the fact that he's gay. "If we could just learn not to hate ourselves quite so very much," he implores, desperate to find some peace. It's an intimate, devastating moment which makes clear the psychological impact of unending oppression on those who simply wish to live their lives.