Leonor Will Never Die is, undeniably, one-of-a-kind. A kind of arthouse take on Hot Fuzz, with a smattering of A Matter Of Life And Death or Talk To Her for good measure, it is essentially a postmodern homage to, and affectionate pisstake of, the action movie heritage of the Philippines, which in the 1970s and 1980s in particular was rich and prolific in its output of grindhouse-style exploitation madness. But there's more to it than that: Martika Ramirez Escobar's debut film is a curious Long Island Iced Tea of tones, genres and styles that makes it hard, initially, to find purchase.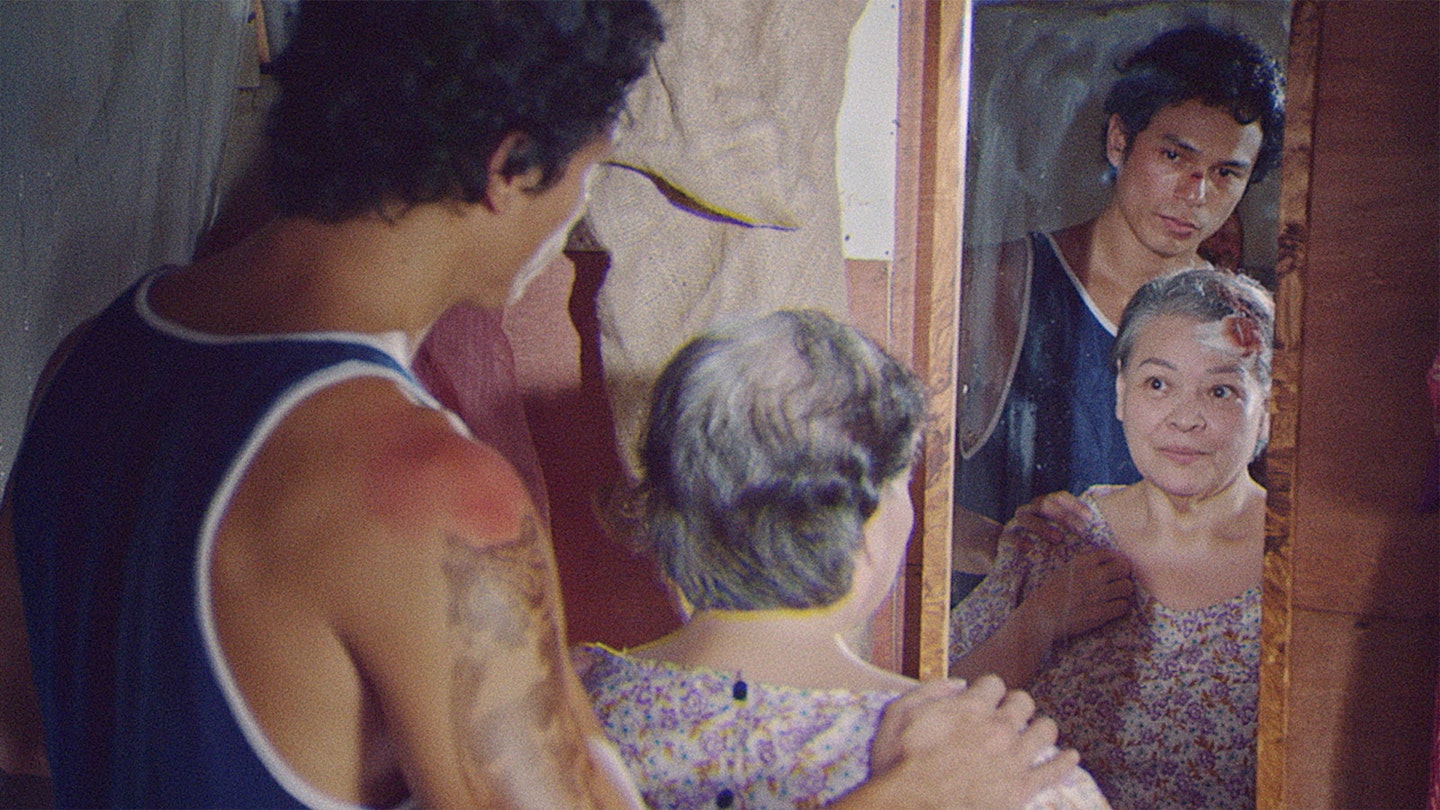 Sheila Francisco plays Leonor, the veteran screenwriter of the title, once a big name in her industry, now washed-up and struggling to pay the bills. When a TV accidentally hits her on the head — the poetry of that image, being literally battered by the entertainment industry, can't be ignored — Leonor is magically, inexplicably transported into the world of her unfinished screenplay, a world where she knows the dialogue and characters intimately.
Pitch-perfect B-movie recreations — right down to the aspect ratio and tinny muffled audio — make for a funny, strange watching experience. But that's only part of the complex puzzle here, Escobar blending the pastiche with an understated and strange rumination on death (one character appears throughout as a translucent ghost) and a silly sense of humour (there are two truly funny, entirely out-of-nowhere dance numbers).
It's too understated and odd to be a laugh-out-loud funny comedy, and perhaps too inscrutable to hit truly deep emotional buttons — but its unusual conceit keeps it utterly compelling. From scene to scene, you're never quite sure what's going to happen next — never more than in the audacious final act, which takes a Charlie Kaufman-esque sledgehammer to the fourth wall. Escobar drops all artifice and takes a look in the cinematic mirror to confront what it actually means to make a film. The result is fascinating, funny, and gloriously, goofily weird.