Javier Botet is one of the most ubiquitous actors working today, but you wouldn't be able to pick him out of a line-up. A spindly Spanish actor who can squeeze his 6' 6" frame into all kinds of prostheses, he's scared the crap out of you more often than you'd know. That was him as the scary hobo in both chapters of It. He's Guillermo del Toro's go-to guy for ghoulish fingering. And you'll never guess who he played in Slender Man.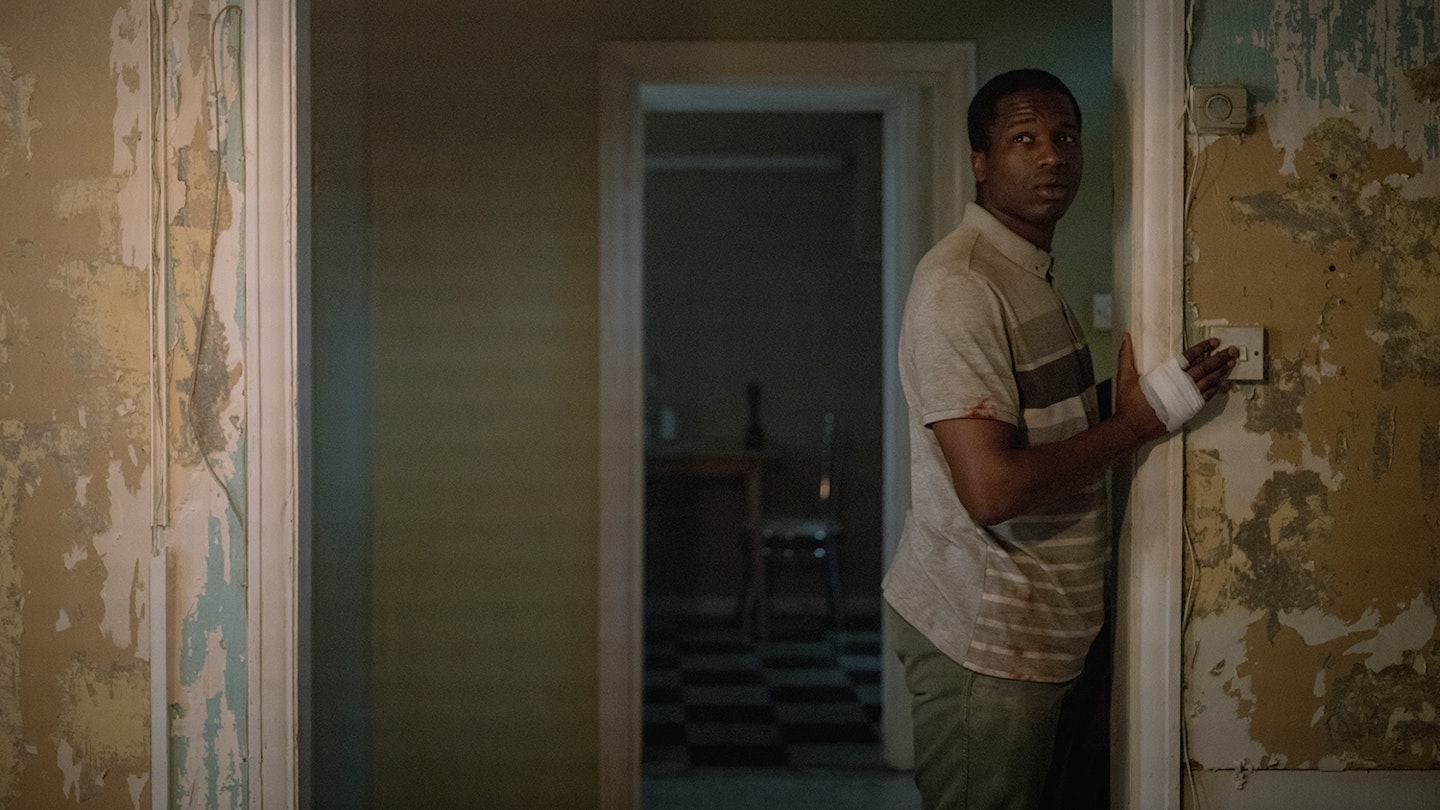 In Remi Weekes' superb debut, His House, he's back on demonic duty, scaring the bejesus out of both the audience and the married couple who have moved into his council-estate domain. It's another winning turn from Botet — his inhuman movements and body language as unsettling as ever. Yet, in a way, Botet is a reassuring presence here. When he's skittering about, poking his devilishly long fingers through holes in the wall, he's a reminder of the more conventional horror movie that His House could so easily have been. However, although Weekes (working from his own screenplay) proves a dab hand at the jump scares and sudden loud noises we've come to expect from our haunted houses, he's also aware that there needs to be more at play here.
Weekes never loses sight of the emotion that drives his characters. He's clearly one to watch.
And so he fuses the ghost story with a moving and impactful story about grief and guilt and about being an immigrant in a country that is indifferent at best; hostile at worst. His protagonists are a world away from your usual horror-movie heroes. Bol (Sope Dirisu) and Rial (Wunmi Mosaku) are a couple whose marriage already appears to be falling apart under assault from all fronts: the strain of coping with the darkness that drove them to cram onto a tiny boat leaving Sudan, and adapting to new surroundings so bland and vague they're not even sure where exactly they are. And that's before a spectral force, assailing them with images of ghosts of the past, invades the walls of their rundown new home, like Gary Busey on a bender but somehow even more chaotic. It's a fresh twist on the haunted-house movie — even the way the pair quickly accept their loathsome lodger and propose to deal with it is far removed from convention.
Both Mosaku and Dirisu are superb, but Dirisu (who, with this and his tough but tender turn in Gangs Of London, is having one hell of a breakout year) in particular is tremendous as a man who sees his fresh start ("We can be new," he tells Rial at one point) beginning to slip through his increasingly bloodied fingers. As the tension rises, Weekes begins to incorporate increasingly ambitious and surreal visuals: flashbacks to the horrors that made Bol and Rial flee Sudan and a creepy campfire consultation with the spirit are particularly successful. But he never loses sight of the emotion that drives his characters. He's clearly one to watch — get on the ground floor with him now.