The Handmaiden is numerous things at once. It's a loose adaptation of British novelist Sarah Waters' Fingersmith; it's a milestone of LGBT cinema in conservative South Korea; it's an unapologetically kinky slice of erotica Tinto Brass at his most florid would be proud of; it's a Byzantinely structured tale of con and counter-con that makes real demands of its audience to keep up; it's a stirring narrative of women escaping from bastard men; it's a vividly sketched chamber piece; and — most importantly — it's a damn good yarn. After the trip to America that seems to be a rite of passage for Asian directors (Kim Jee-woon and The Last Stand, for example), Park Chan-wook has followed up Stoker with what might be his best film — and that's not a claim you make lightly about the director of Oldboy.
Park Chan-wook has followed up Stoker with what might be his best film.
What sounds like a rote set-up — two people teaming up to con a rich person out of their money — is the launchpad for a dazzlingly complex psycho-sexual thriller where names and identities shift as often as outward allegiances. Suffice to say that not all is as it seems, with key scenes revisited time and again to radically alter our perception of what was originally going on. Park — always a watchmaker of a writer — has created an elaborate, teasing, unruly construction that ultimately deeply satisfies.
There have always been strains of perversion in Park's work, and while his camera acrobatics have been toned down — perhaps due to the period setting — his flair for design and costume has gone into overdrive. The setting — largely a remote country house that combines Western and Korean architecture, in a likely nod to the origins of the material — is so exquisitely realised, it takes a while to clock how barmy its layout is. Plus, as usual with Park, watch out for the colour purple, which he uses to mark out important objects and rooms. There's not a costume here that goes unfetishised (in particular the corsets worn by Kim Min-hee's Lady Hideko), and as the plot develops into more outlandish territory, the writer in play feels less Waters and more the Marquis de Sade.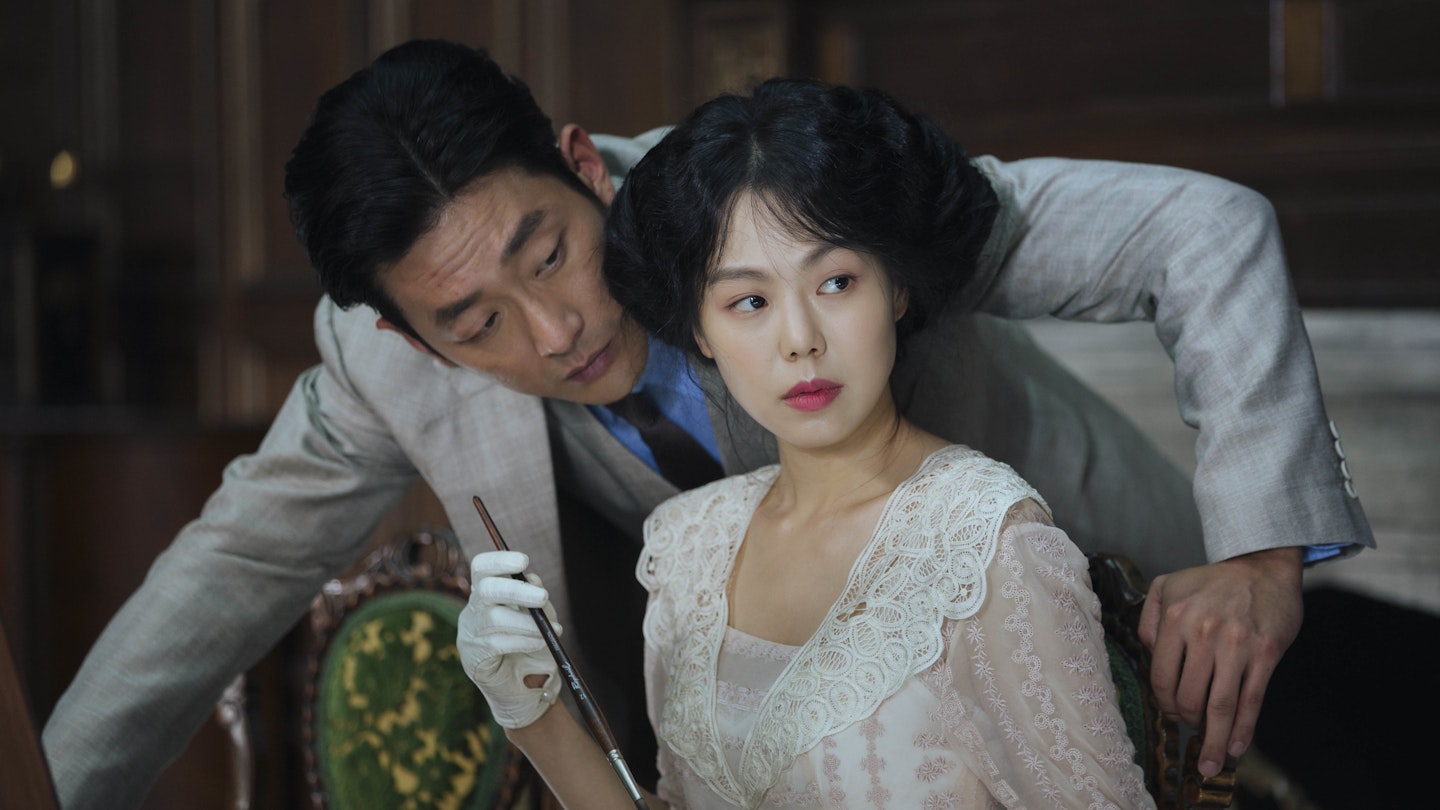 Ah yes, the sex. In these situations there's always the risk of 'male gaze' accusations, but unlike in, say, Blue Is The Warmest Colour, there is seldom the sense of it here. The three big sex scenes are key to both character and narrative, and manage that rare thing: every breath, every shudder, is telling you about the shifting relationships, rather than about the actor's time in the gym. In fact, in a very Parkian touch, the sexiest scene is one of amateur dentistry. The line between titillation and sensuality is straddled but not crossed — despite close-ups of post-cunnilingus moistened lips and one shot that appears to be from a vagina's POV. This is a film up-front and unembarrassed about its amatory elements, and it's all the stronger for it.
It takes place in a porny world where apparently everybody is horny all the time; as the sexual near-hysteria ramps up, nobody gets home knackered after a long day and just wants a cup of tea. But perhaps Nigel Tufnel was right: what's wrong with being sexy? There's a long tradition of erotic cinema in Asia, of which The Handmaiden is very self-consciously an update, and with which it's in explicit dialogue. Park is content to remain matter-of-fact and not bang a progressive gong, yet there is plenty of raw material for emancipatory readings here if you want it. But why reduce everything to a teachable moment, when there is so much purely aesthetic pleasure on offer?
Finally, though, for all the more baroque elements, there's a generosity here that's miles away from the cruelty of Park's earlier work, and even the more villainous characters have their time to shine. Who'd have thought a film with this many scenes of torture, wooden sex dolls, blood on sheets and octopus porn would turn out ultimately to be so sweet?