Walt Disney's Magic Kingdom opened in Florida in 1971, centred around a fairy-tale castle that promised visitors a spell in the happiest place on Earth. In its shadow, motels popped up to cater to a steady influx of tourists until, recently, these increasingly run-down establishments found a new clientele: Florida's struggling working-class and unemployed families. These were people locked out of the housing market after the sub-prime crash and unable to find traditional rental accommodation. And it's in this unenchanted world that director Sean Baker sets his scene.
It's a moving, emotional masterpiece.
Baker's last film, the acclaimed Tangerine, was shot on an iPhone in a style he called "pop vérité", a cheery, acid-bright approach to potentially depressing subject matter. Here he once again uses first-time actors and extras recruited from the streets around his set, drawing extraordinary performances from them, even if he also adds a veteran movie star in Willem Dafoe's caring motel manager. And though this new film is shot on 35mm and boasts a (slightly) higher budget, it maintains its same unwavering focus on the overlooked, in particular six-year-old Moonee (Brooklynn Prince) and her struggling mother Halley (Bria Vinaite).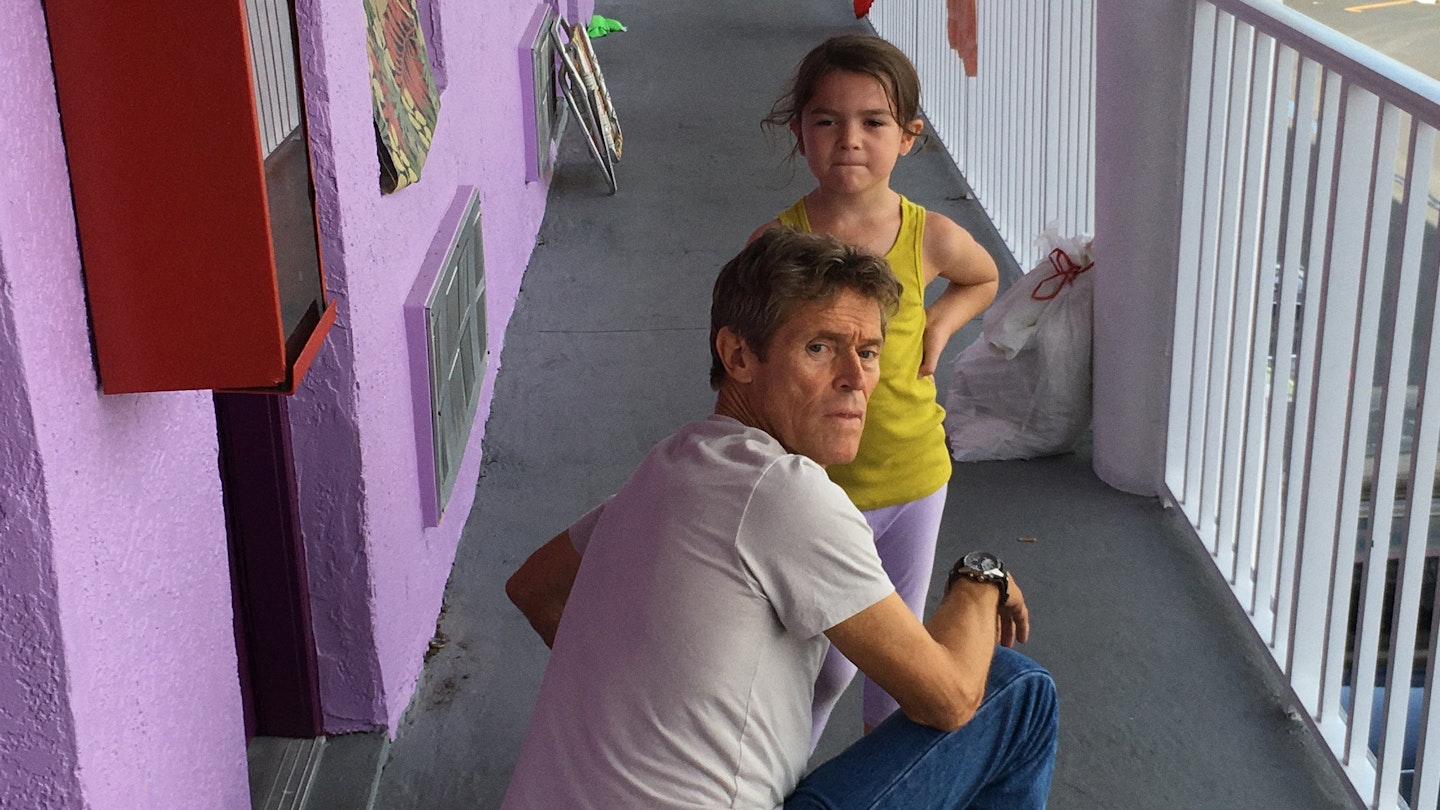 Halley is a sometime exotic dancer who's out of work, so Moonee spends the school holidays running wild with her friends, scamming tourists for money to buy an ice cream and exploring homes left derelict by the financial crash. Moonee seems to thrive despite her lack of supervision and the real dangers she sometimes meets, and it's only through Halley's growing desperation and Bobby's attempted assistance that we see how fragile her happiness is.
Innocence is the true magic kingdom here, the bubble where Moonee giggles and plays, but her lack of understanding and a sense of consequence can't last forever. The world always threatens to impinge on her family's tiny idyll, and it's that hanging shadow that gives the colourful pop of childhood and sunshine its devastating vérité element. It's a moving, emotional masterpiece.