Before you see a single frame in A Thousand And One, you hear the sounds of the New York City neighbourhood the film takes place in. It's a smartly deployed recurring gambit that helps establish a sense of time and place in A.V. Rockwell's layered and affecting feature debut, and it proves to be an effective backdrop for a rich story of Black motherhood, sacrifice, and community.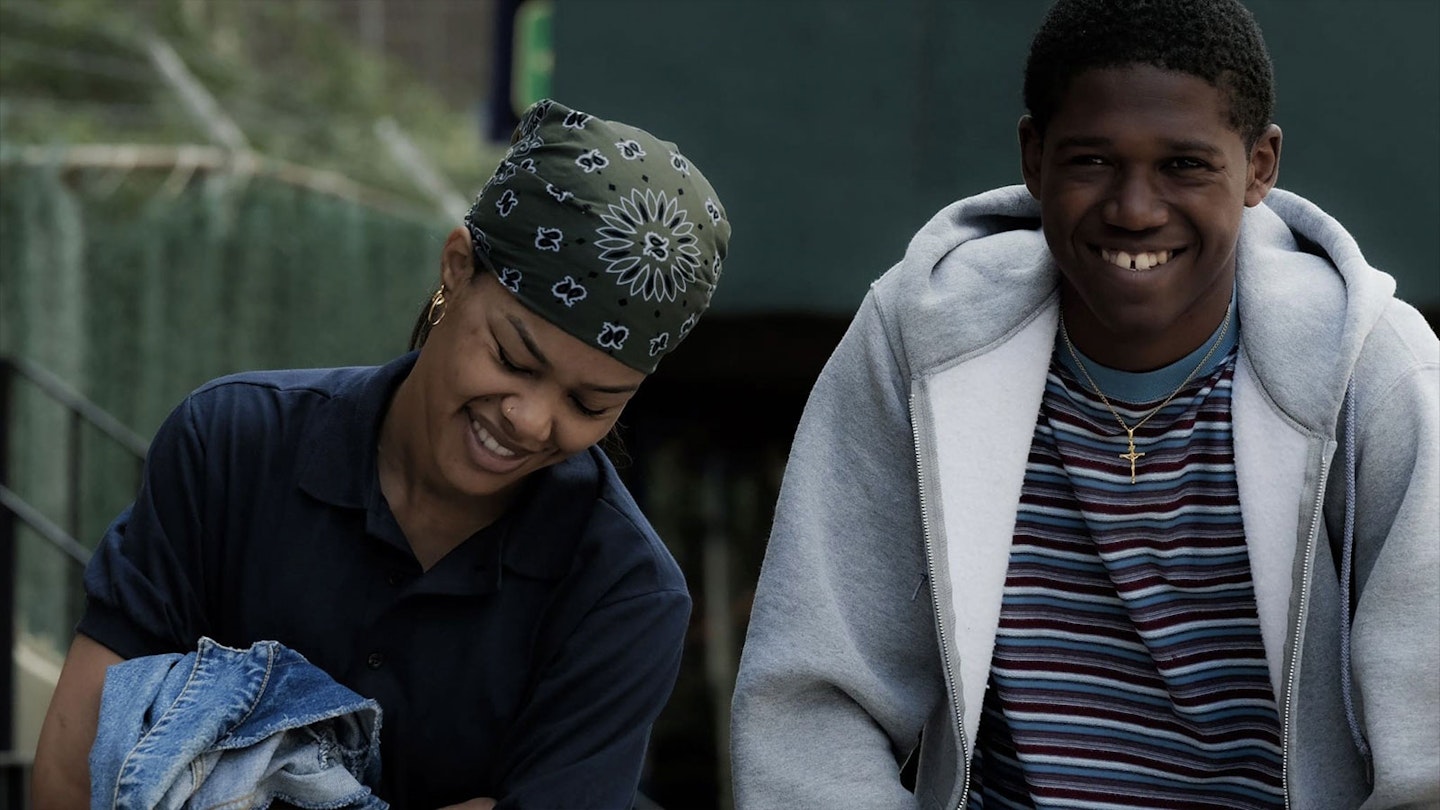 The inciting kidnapping might have you thinking this is a duo-on-the-lam story, but Rockwell's smarter, more unconventional approach yields impressive results. Patient storytelling allows her to take in the rapidly gentrifying Harlem neighbourhood that the bulk of the film takes place in, and how it impacts people of colour in the community. The socio-political context is at first deftly woven in – audio of former NYC Mayors Rudy Giuliani and Michael Bloomberg's controversial policies is heard at one point – and then explicitly slammed in our faces in a standout scene with Inez's landlord trying to force them out of their apartment. Both approaches are effective, all aided by Gary Gunn's ethereal, '90s R&B influenced score, and Eric Yue's lush cinematography.
At almost every turn, Teyona Taylor unveils new capabilities.
It's a perfect foundation for a Moonlight-esque triptych of impressive performances from Aaron Kingsley Adetola, Aven Courtney, and Josiah Cross, as Terry goes from kidulthood to adulthood. Each actor is so emotionally in sync with the character that the time jumps are never jarring. Although the backbone of the film is on his perfectly imperfect dynamic with Inez and father figure Lucky (Will Catlett, in a nicely nuanced turn), each version of Terry is allowed ample time to showcase his complexities. A teenage Terry's courtship of a young girl and the misogynoir Inez calls him on is especially playful and enlightening, if not fully mined.
No multiple castings were necessary for Inez, in large part because Taylor – an R&B artist in her first leading role – is never less than authentically honest in capturing her character's outward appearance and determinedness as well as her loving tenderness. At almost every turn she unveils new capabilities, playing all of Inez's varied notes without sanding off her raw edges. It's an eye-opening performance that should have us all excited about her future onscreen work.