This week finally brings the arrival of the Snyder Cut of Justice League – but there are plenty more cuts coming from Zack Snyder later this year. His zombie movie Army Of The Dead will be an all-slicing, all-dicing bout of undead mayhem, sending a tactical team of mercenaries into a ravaged Las Vegas on a heist along with some serious weaponry. And we're not just talking bullets galore – Omari Hardwick's character Vanderohe is particularly taken with an epic, jagged-edged saw ready to dish out some serious punishment to any zombie foolhardy enough to enter his vicinity. Take a look at it in this exclusive image, seen in the new issue of Empire – on sale Thursday 18 March and available to pre-order online here.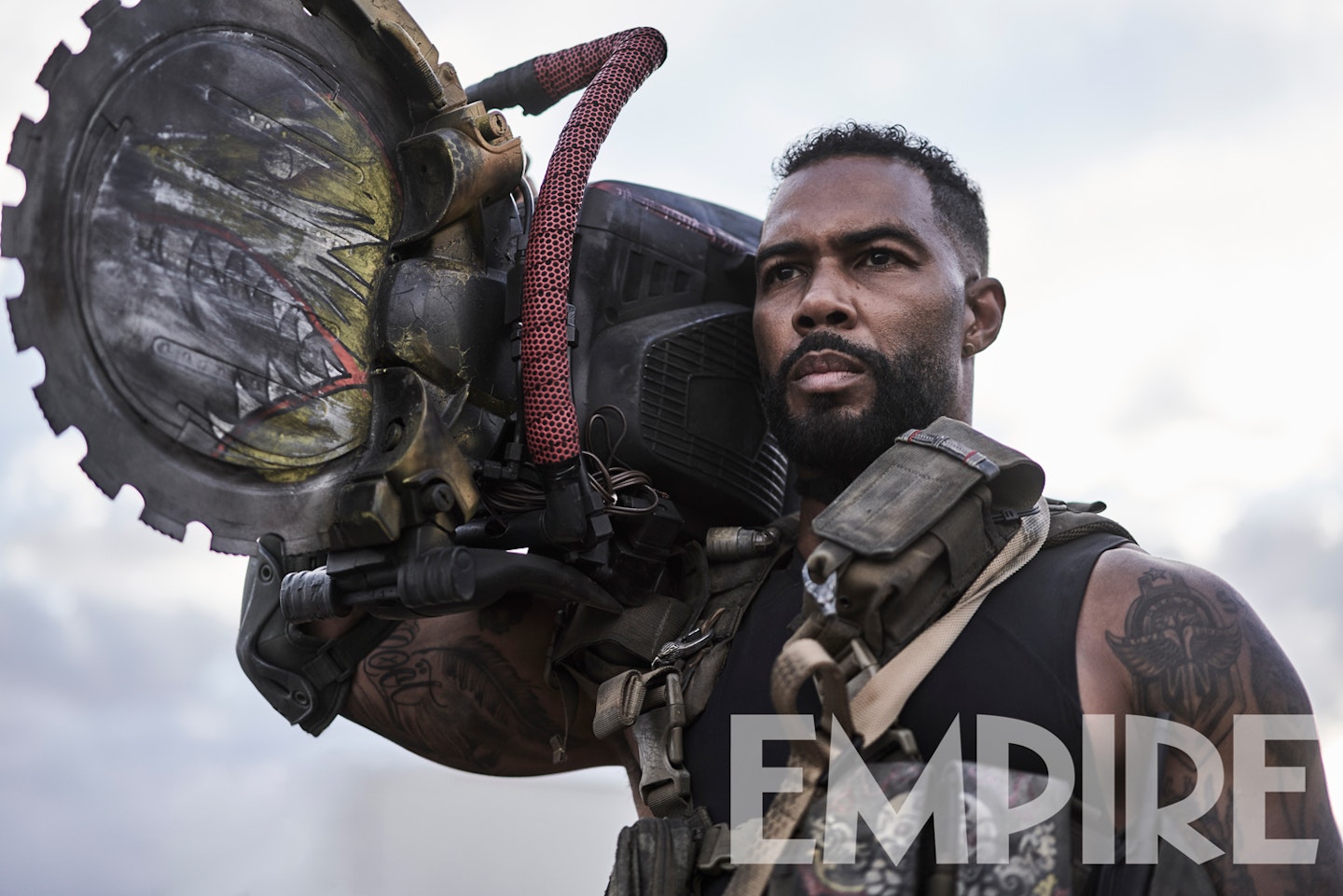 "It's a rescue saw," Snyder tells Empire. "You could basically cut a car door off with it if you had to, or cut a hole in a wall to get away. But you could also kill a zombie. And that's gonna happen, right?"
If most zombie films feature characters only just starting to come to terms with the undead apocalypse (and therefore not so adept at dispatching them), the crew in Army Of The Dead – led by Dave Bautista's Scott Ward – knows exactly how to handle themselves. "These guys are just a little bit better at killing zombies than my team in Dawn was," explains Snyder. "They were making it up as they went along. Whereas in this movie, we arrived at expert zombie killers. It's incredibly fun to look at and design a world where this handful of amazingly gifted zombie killers are happy to ply their trade in a literal sea of the dead." Bring on the bright-red zombie flood.
Read Empire's full Army Of The Dead story in the Falcon And The Winter Soldier issue, on sale Thursday 18 March and available to pre-order online here. Army Of The Dead comes to Netflix on 21 May.