If you've seen Train To Busan, chances are you love Train To Busan – the frantic, brutal Korean zombies-on-a-train movie that actively captured the horror of rail transport. If you haven't seen Train To Busan and have been converted to Korean cinema by Parasite, stick it high up on your must-watch list. Reports emerged a while back that the film was getting a follow-up (if not a straight-up sequel) – and now new details have emerged, including the film's official title and first poster.
Get ready for Peninsula (or, Train To Busan Presents: Peninsula, to give it its full brand-synergy title). Thanks to distributor Well Go USA Entertainment, the first poster is here with the ominous tagline '4 years later…', and a moody image of a human figure stalking through a zombie-ravaged post-apocalyptic landscape.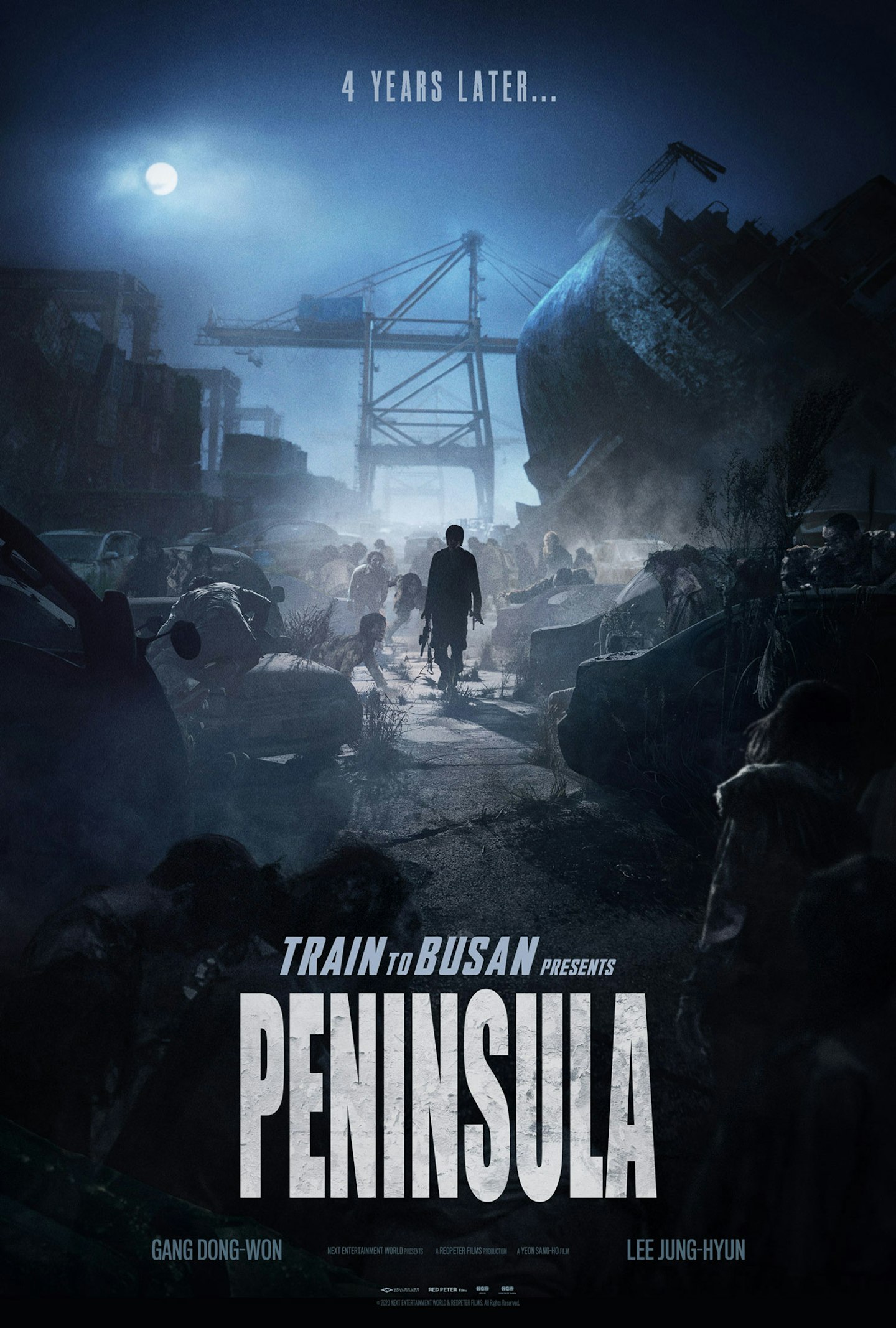 The film is once again directed by Yeon Sang-ho, marking his third entry in the Train To Busan series – he also helmed animated prequel Seoul Station, depicting the origins of the outbreak. Speaking to ScreenDaily about the new project, Sang-ho said: "It is an extension of Train To Busan, after the virus has spread throughout Korea, but the characters are not the same. It shares the same world view and is a zombie action film that deals with the aftermath on the peninsula of what happened in Train To Busan."
Peninsula stars Gang Dong-won and Lee Jung-hyun, and is set for release in Korea this summer. Here's a brief synopsis: "Peninsula takes place four years after the zombie outbreak in Train To Busan. The Korean peninsula is devastated and Jung-seok, a former soldier who has managed to escape overseas, is given a mission to go back and unexpectedly meets up with survivors." Fingers crossed that, in a post-Parasite world, there won't be a long wait between the Korean and UK releases.