There were all kinds of challenges in making upcoming long-awaited sequel Top Gun: Maverick – chiefly among them, find a way to shoot eye-popping aerial action sequences that placed the stars right in the heart of the action. (An effort which, director Joseph Kosinski tells us, saw them end up with 800 hours of footage.) But while cracking the high-flying stunts and cooking up an emotional return for Tom Cruise's Maverick – this time dealing with the arrival of Miles Teller's 'son of Goose' Rooster – brought their own challenges, there was something much more grounded which proved to be trickier than expected.
"The biggest thing was the jacket. Tom was really struggling with the jacket," Maverick writer Christopher McQuarrie tells Empire. Across various points in Tony Scott's beloved original Top Gun, Cruise dons a patch-laden aviator jacket. But the question over whether it should return caused real headaches. "The jacket was a huge deal to a lot of people. Everybody was saying, 'It's a big part of who Maverick is!' I thought, 'I could barely describe the jacket to you.' It's not Indiana Jones' hat. It's not Superman's cape. It's an aviator jacket." Cruise himself had lost that loving feeling for the jacket, and was reluctant to don it again. "I was like, 'This is ridiculous. I'm not going to wear this!'," the star (and producer) says. "It was part of the legacy of the first one. How do you know what to leave out and what to add in?"
Eventually, a solution was settled upon – Maverick's vintage jacket does, indeed, feature, with a specific function to play. "We finally figured out how to put it in. It's a lucky jacket," says Cruise. McQuarrie explains: "Now, we have him open a closet and go into the back and pull the thing out and wear it for a special occasion. I said to Tom, 'You wear the jacket, the jacket doesn't wear you.' Maverick is still Maverick, but he's not stuck in the past."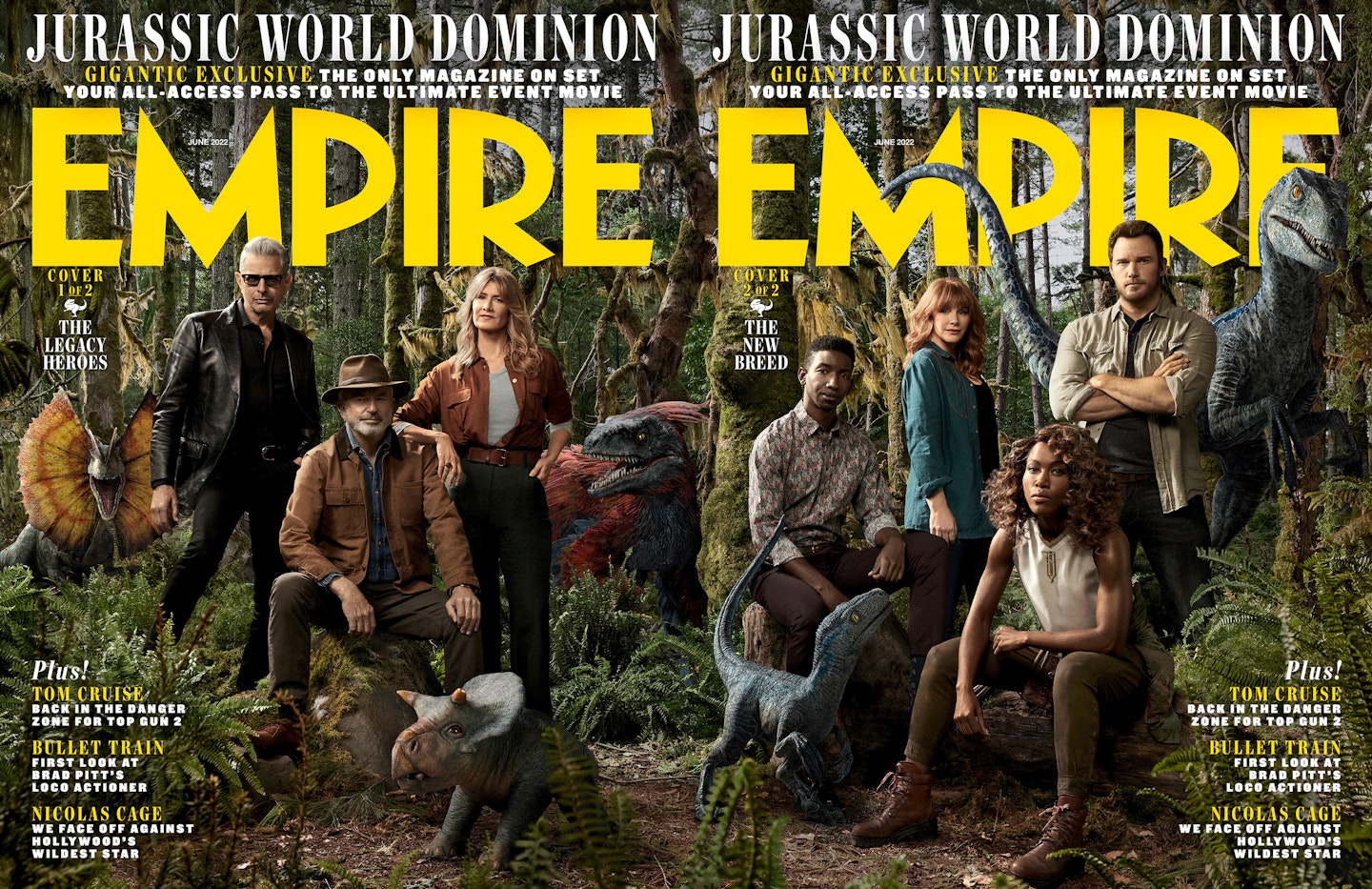 Read Empire's full feature on the making of Top Gun: Maverick – talking to Tom Cruise, Christopher McQuarrie, Jerry Bruckheimer, Miles Teller, Jennifer Connelly and more – in the Jurassic World Dominion issue, on sale now and available to order online here. Top Gun: Maverick is due in UK cinemas from 25 May.