The month of Halloween has begun – and whatever level of horror movies you're into these days, chances are you were traumatised as a child by Nicolas Roeg's 1990 adaptation of Roald Dahl's The Witches. With its horrifying practical effects, a sense of real peril – and the director of Don't Look Now, no less – it's a kids-horror classic for a reason. And while those who love the former adaptation might turn their nose up at a new version, there's plenty of exciting talent on board: legendary filmmaker Robert Zemeckis directing and co-writing, Guillermo del Toro with a co-writer credit, and a cast that includes Anne Hathaway as the Grand High Witch, starring alongside the likes of Octavia Spencer and Stanley Tucci.
Things have been all quiet on The Witches front for a while, but now that the film is officially gearing up to release we have the official trailer and poster, teasing some of the spooky aesthetic, and giving a fresh look at Hathaway's gloriously campy-looking villainess.
And here's that poster.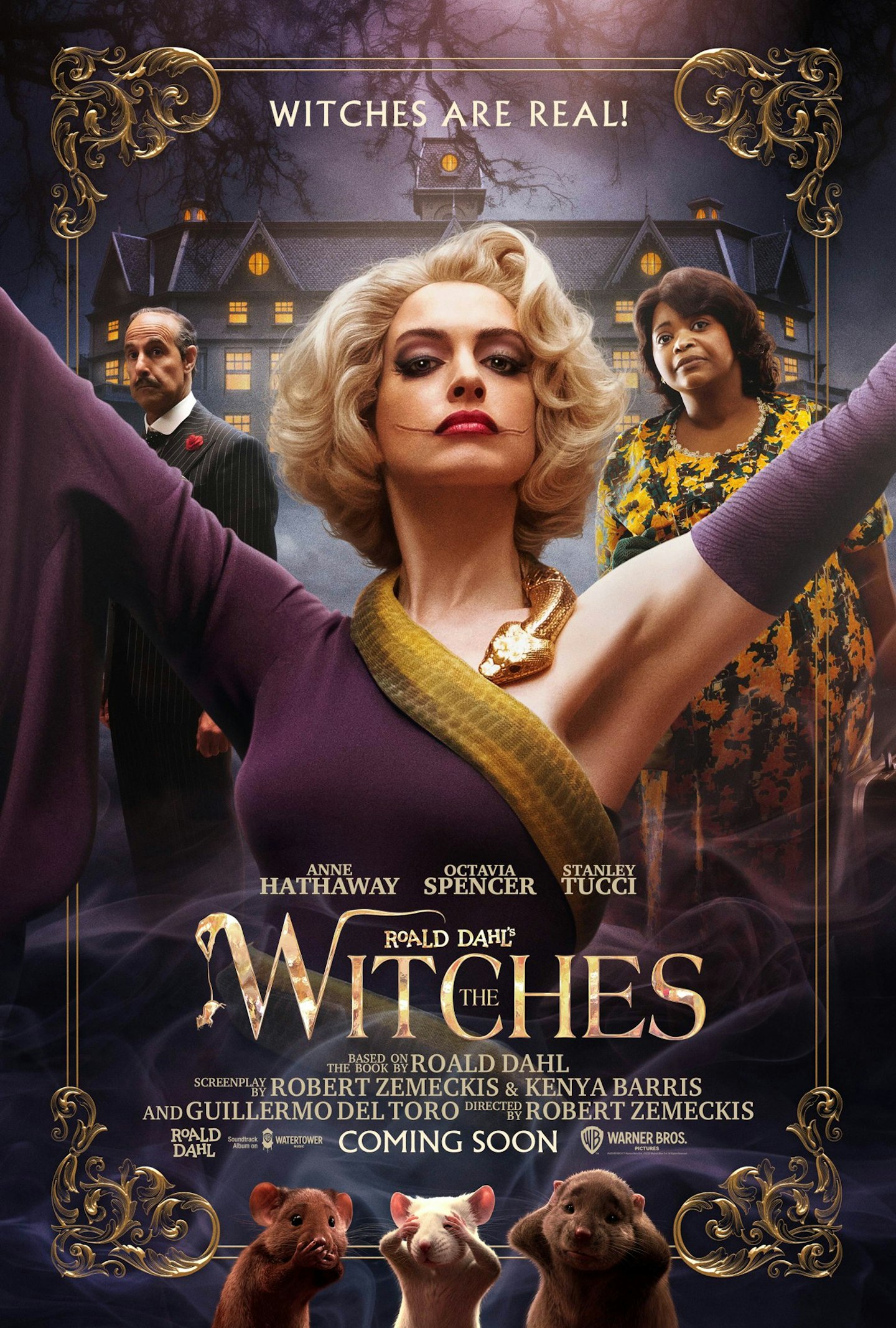 Part of the reason for the lack of Witches content so far has been that, well, every release date is up in the air right now. While the film is still expected to hit UK cinemas in the coming months (possibly even the next few weeks – an official date isn't currently confirmed), it's now receiving a streaming release in the US on HBO Max on 22 October – just three weeks away. That's a pretty tasty (and unexpected) Halloween treat for American viewers, so stay tuned for more news on whether it'll hit British screens in a similar timeframe. Either way, start mentally preparing your sure-to-be-scarred kids early, ok?