The last time we got a new big-screen Batman, he was being plugged into a pre-existing franchise – Ben Affleck's Bruce Wayne factoring into Zack Snyder's Man Of Steel follow-up Batman v Superman: Dawn Of Justice. For better or worse, he was always part of a bigger picture, immediately pitched against Henry Cavill's Supes for a showdown and subsequently flung into the Justice League. But that's not the plan for Matt Reeves' upcoming The Batman, introducing Robert Pattinson as a very different Bruce Wayne / Batman. For the first time since Christopher Nolan's game-changing Batman Begins, we're meeting a brand new Bat in his own right.
"As the first standalone Batman in ten years, the hope is we can lay a foundation that you can build stories upon," producer Dylan Clark tells Empire of where The Batman sits. Which isn't to say there isn't stuff planned on the fringes of Reeves' film – a raft of HBO Max spin-off series are in the works, including one set in Gotham PD, and one reportedly due to involve Colin Farrell's Penguin. But if nobody is talking about crossovers or specific sequel plans yet, Pattinson has had thoughts about where he'd take his version of Bruce Wayne if future instalments were to materialise. "I've made a kind of map for where Bruce's psychology would grow over two more movies," he says. "I would love to do it."
As for Reeves, he's currently focused on The Batman, hoping to deliver a Dark Knight story that feels distinct to the myriad others that have come before. "I've only ever made each movie as a passion project," he explains. "This even more so, because when you know something has been done well before, and is so beloved, you can't just come in and sleepwalk through it. You have to shoot for something. We're trying to leave our mark on this."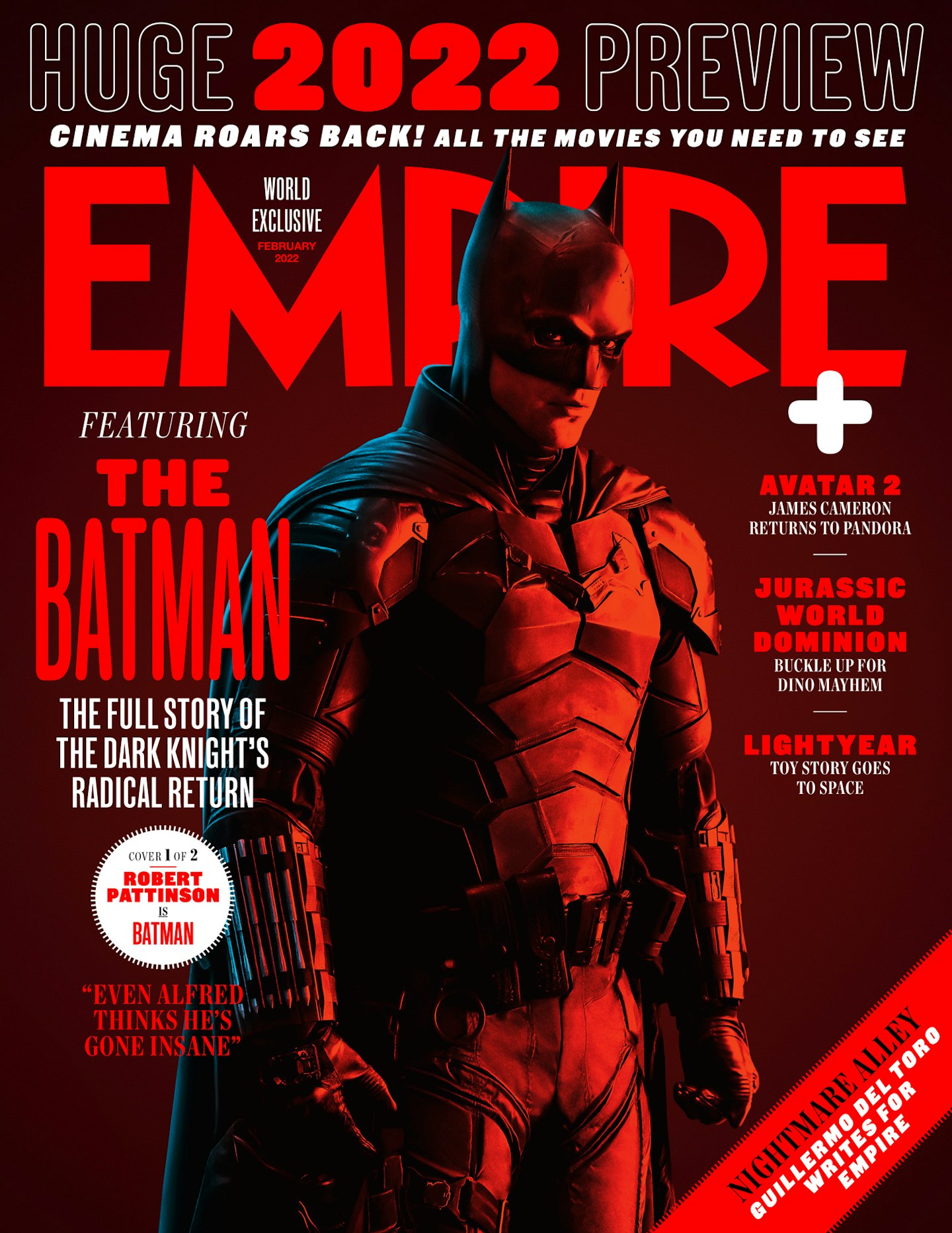 To read more on what's in store, pick up Empire's world-exclusive The Batman issue – talking to Reeves, Pattinson, Clark, Zoë Kravitz, Colin Farrell, and Paul Dano about their radical reinvention of the Caped Crusader. Find it on shelves from Thursday 23 December, and pre-order a copy here.