Suicide Squad is this month's big Empire cover movie. And we do mean 'big'. So big, in fact, that we've had to create two newsstand covers to do it justice – keep your eyes peeled for the second one. Step forward cover star #2, the Clown Prince of Crime himself, Jared Leto's The Joker. Take a closer look below.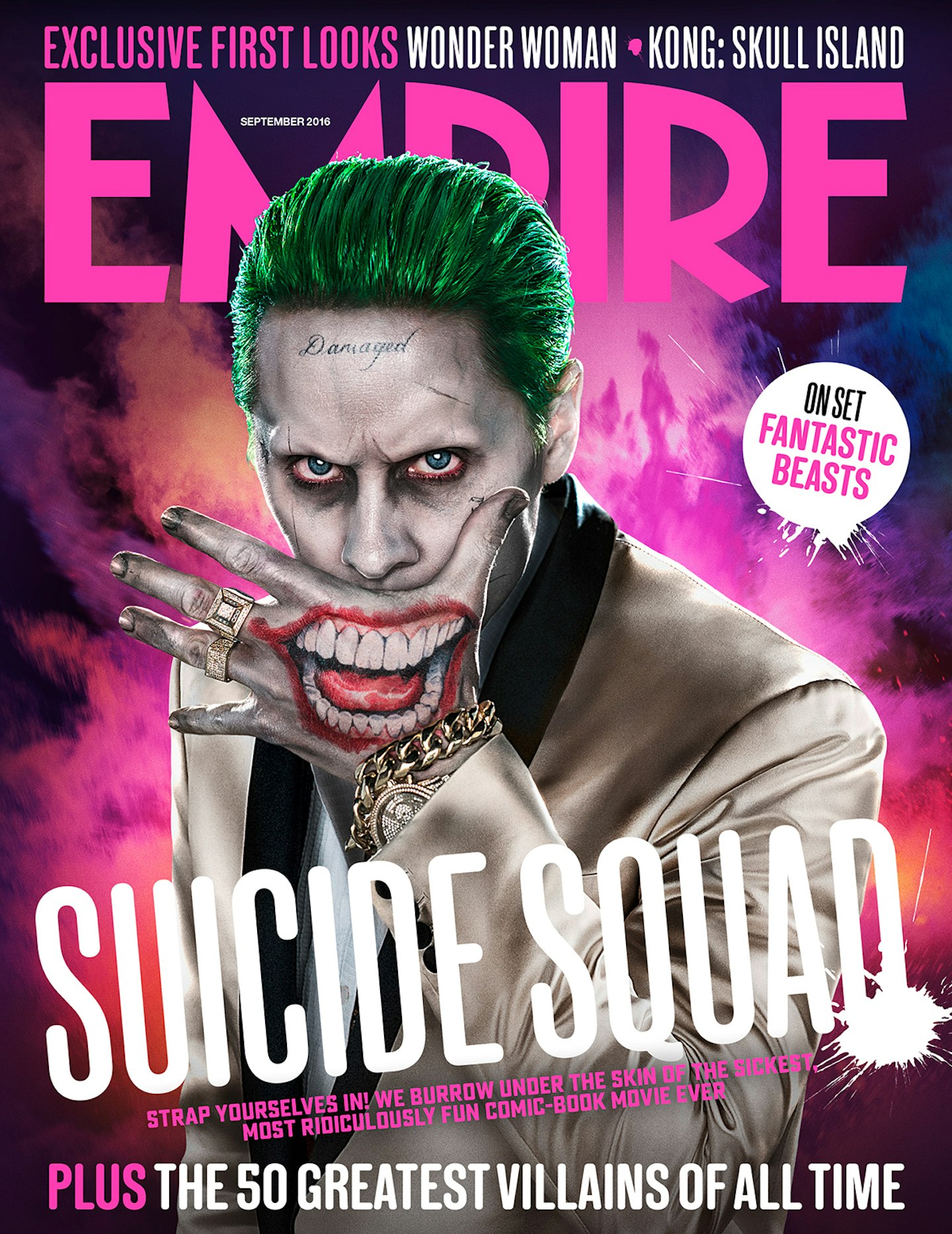 Fittingly, the Joker's subscriber cover co-star is Margot Robbie's Harley Quinn, his on-again/off-again fellow maniac (and girlfriend). Take a look at the Harlequin dropping a bomb on the first of the three covers.
Directed by David Ayer, Suicide Squad sees a posse of hard nuts, social misfits and ice-blooded killers gang up to perform a secret mission for a government agency. It could be the first example of community service in which there are no survivors. Judging by the evil glint in the eye of Viola Davis' suit Amanda Waller, that's a possibility.
Head back on Monday for a look at our final newsstand cover, adorning newsagents' shelves from July 28. To guarantee yourself early delivery of Empire each month, along with this kind of special cover treatment, just sign up for one of the current subscription offers.
For more on Suicide Squad, read our complete primer to DC's super-villain posse or check out the five comic book story lines to read before seeing the movie. It arrives in UK cinemas on August 5.