By necessity, Star Wars: The Last Jedi scattered our new generation of heroes across the galaxy far, far away on their own journeys and missions. Rey went to Ahch-To in search of Luke Skywalker, Finn joined Rose in a quest to find a master codebreaker, and Poe Dameron stayed with the Resistance, jostling for control. But for Star Wars: The Rise Of Skywalker, the gang is reunited – the central trio of new heroes, who first adventured in The Force Awakens, facing the threat of the First Order (and whatever's going on with the Emperor) together. As seen in Empire's upcoming biggest ever Star Wars issue, here's a brand new image from Episode IX – showing Finn, Rey, C-3PO and Poe all ready for action.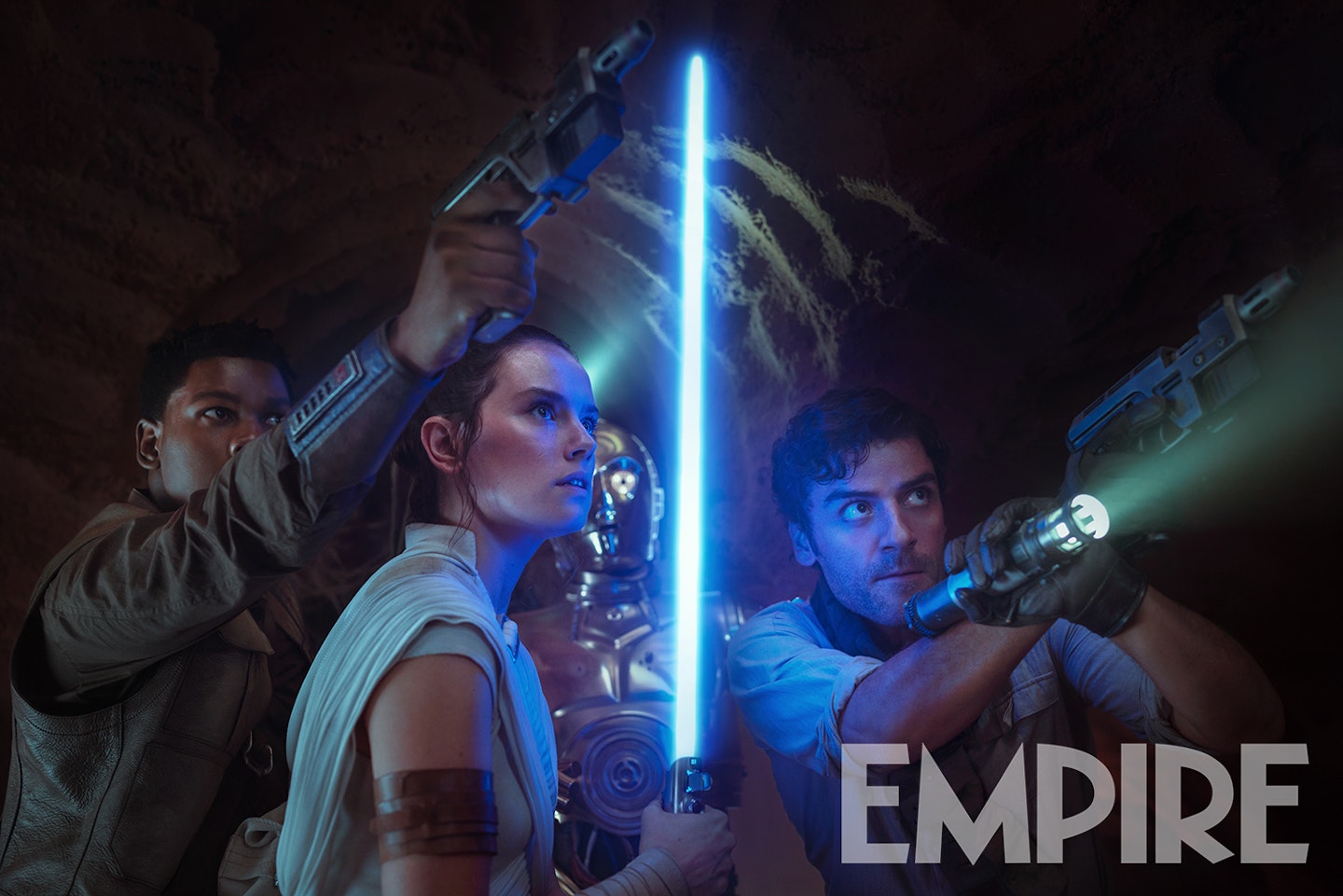 Inside the mag, on sale from Thursday 28 November, you'll find brand new images and insights from Episode IX, and all-new interviews with Sequel Trilogy stars Daisy Ridley, Adam Driver, John Boyega, Oscar Isaac, and Kelly Marie Tran, the legendary Anthony Daniels and Billy Dee Williams, franchise newcomers Naomi Ackie and Keri Russell, and writer-director J.J. Abrams and co-writer Chris Terrio. Plus, the issue also comes with a bonus Skywalker Saga magazine – the ultimate celebration of the nine-film epic, with fresh interviews, features, archival material, and more – and a Dark Rey art card, illustrated exclusively for Empire by Rory Kurtz.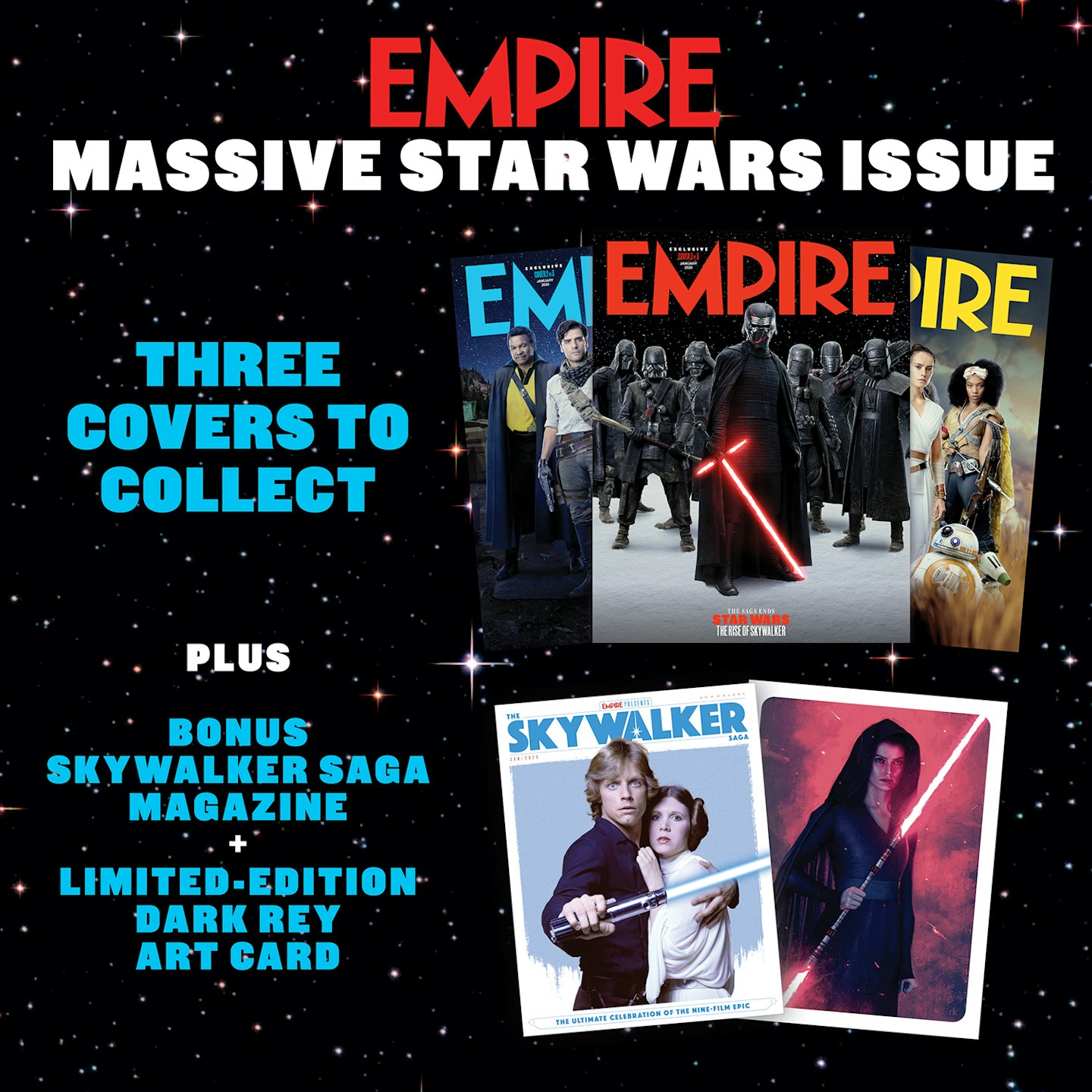 Take a closer look at the new covers and more here. Pick up the magazine on newsstands from 28 November – and prepare to take in the final chapter of the Skywalker Saga when Star Wars: The Rise Of Skywalker hits UK cinemas on 19 December.