Proving that it always pays to be a good sport, Lucasfilm producer Kathleen Kennedy posted a note of congratulations on social media today, tipping a hat to Infinity War, which supplanted The Force Awakens as record holder for the biggest opening weekend of all time.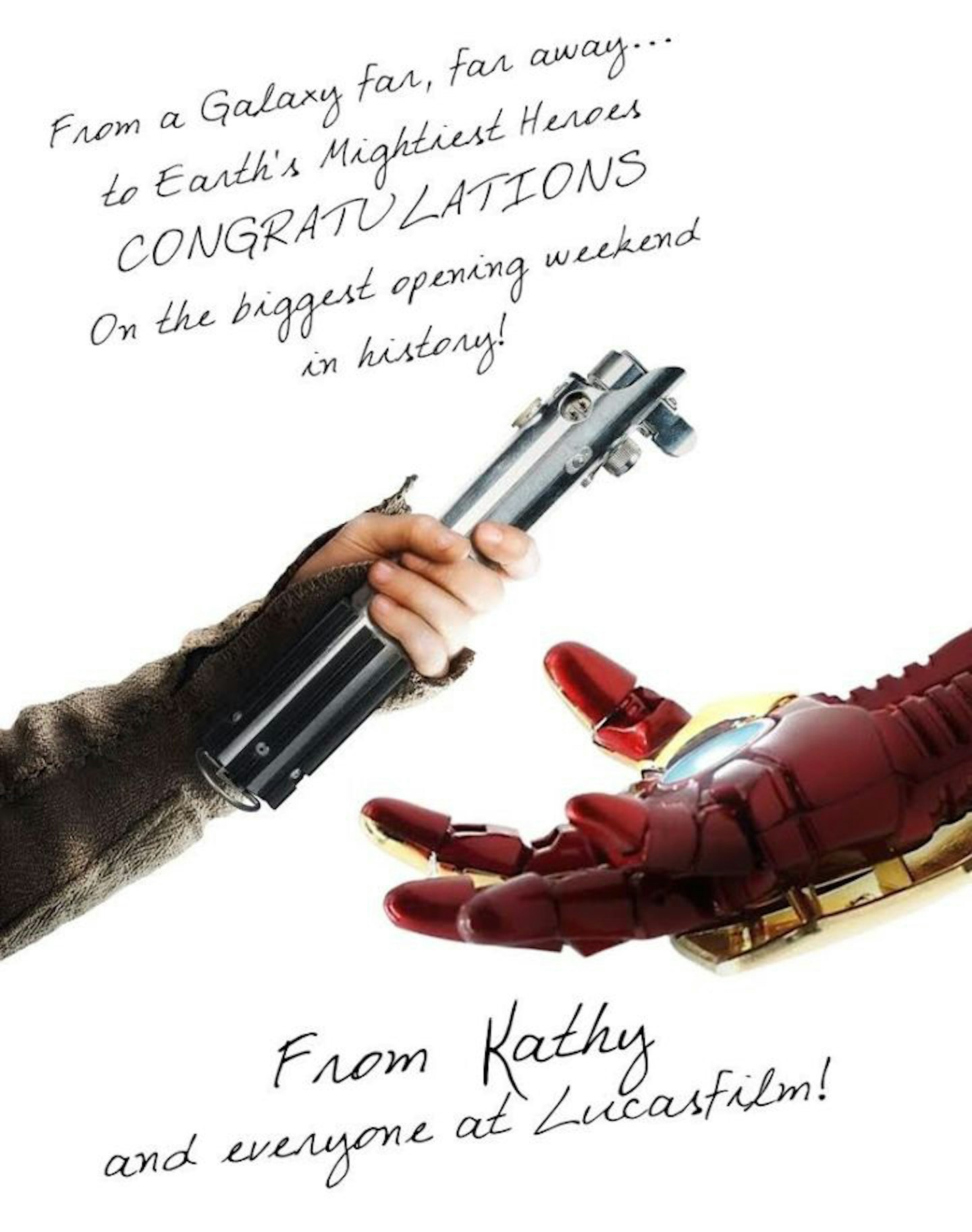 It's a sweet gesture and the continuation of a tradition started by Steven Speilberg back in 1977 when he took out a full page ad in Variety to acknowledge the passing of the box office baton from Jaws to Star Wars.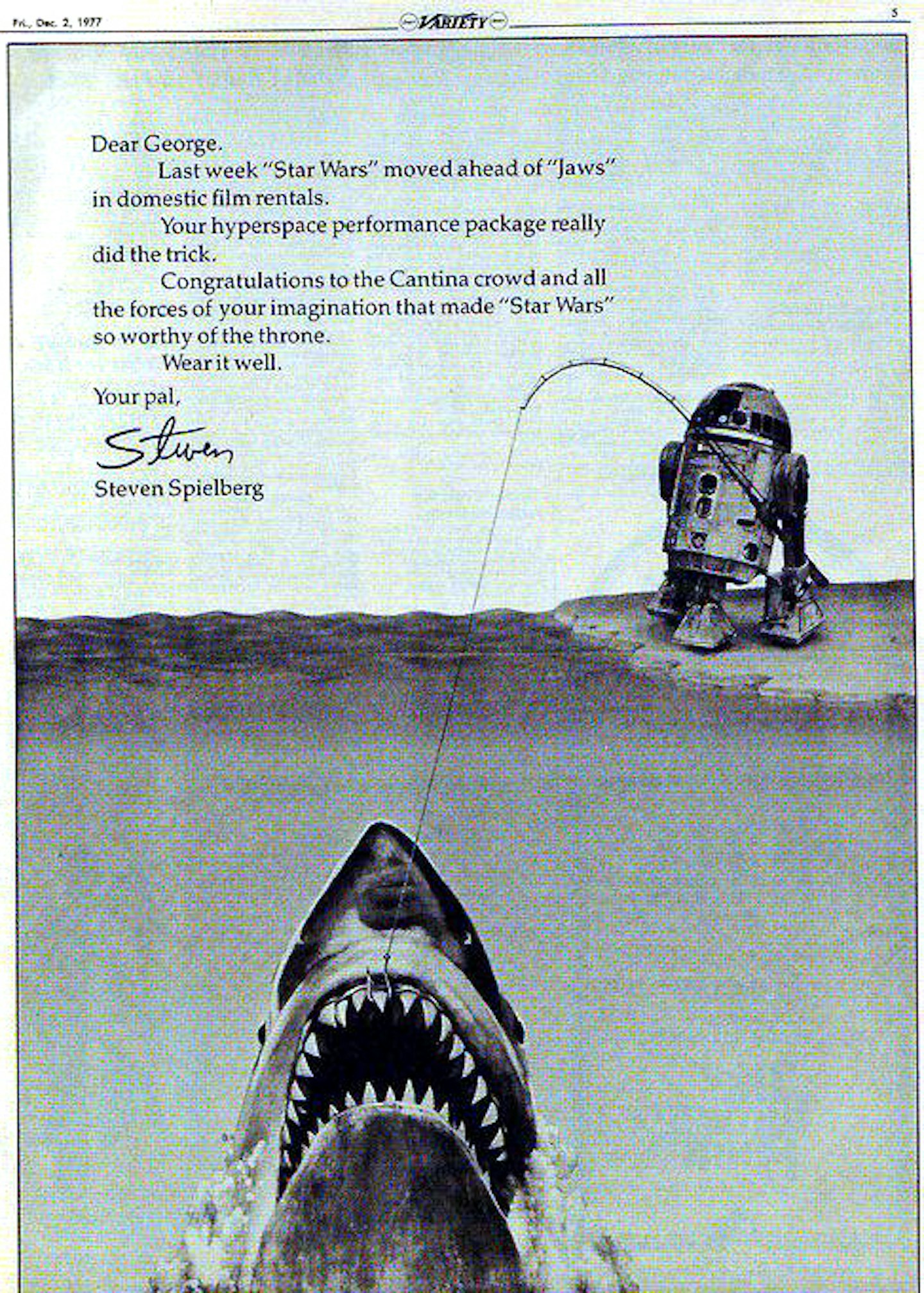 In 1982 Lucas reciprocated, paying his respects to E.T. as it became the biggest hit of the year.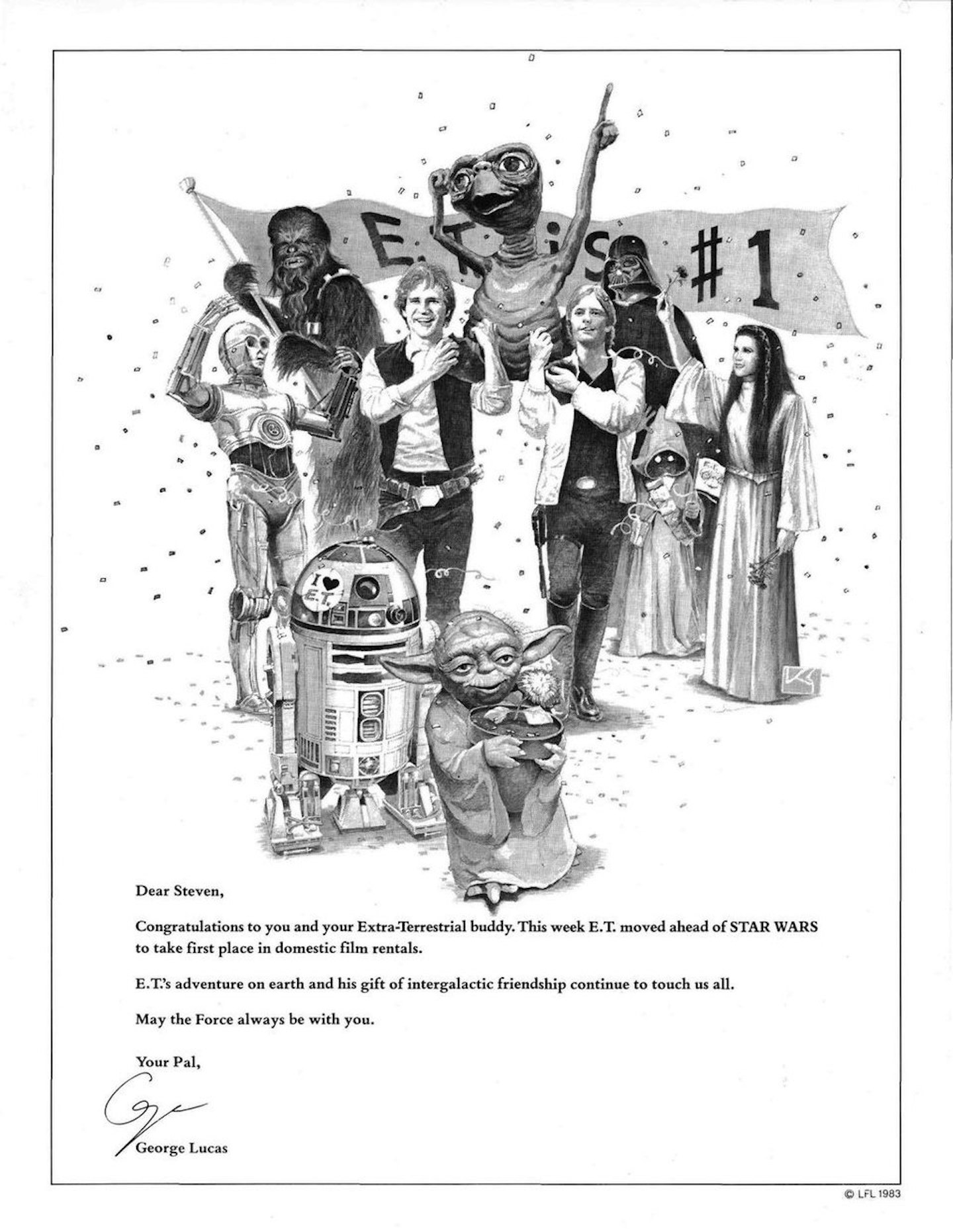 When Lucas released his Star Wars Special Edition in 1997, Spielberg took out a Variety ad crowning R2-D2.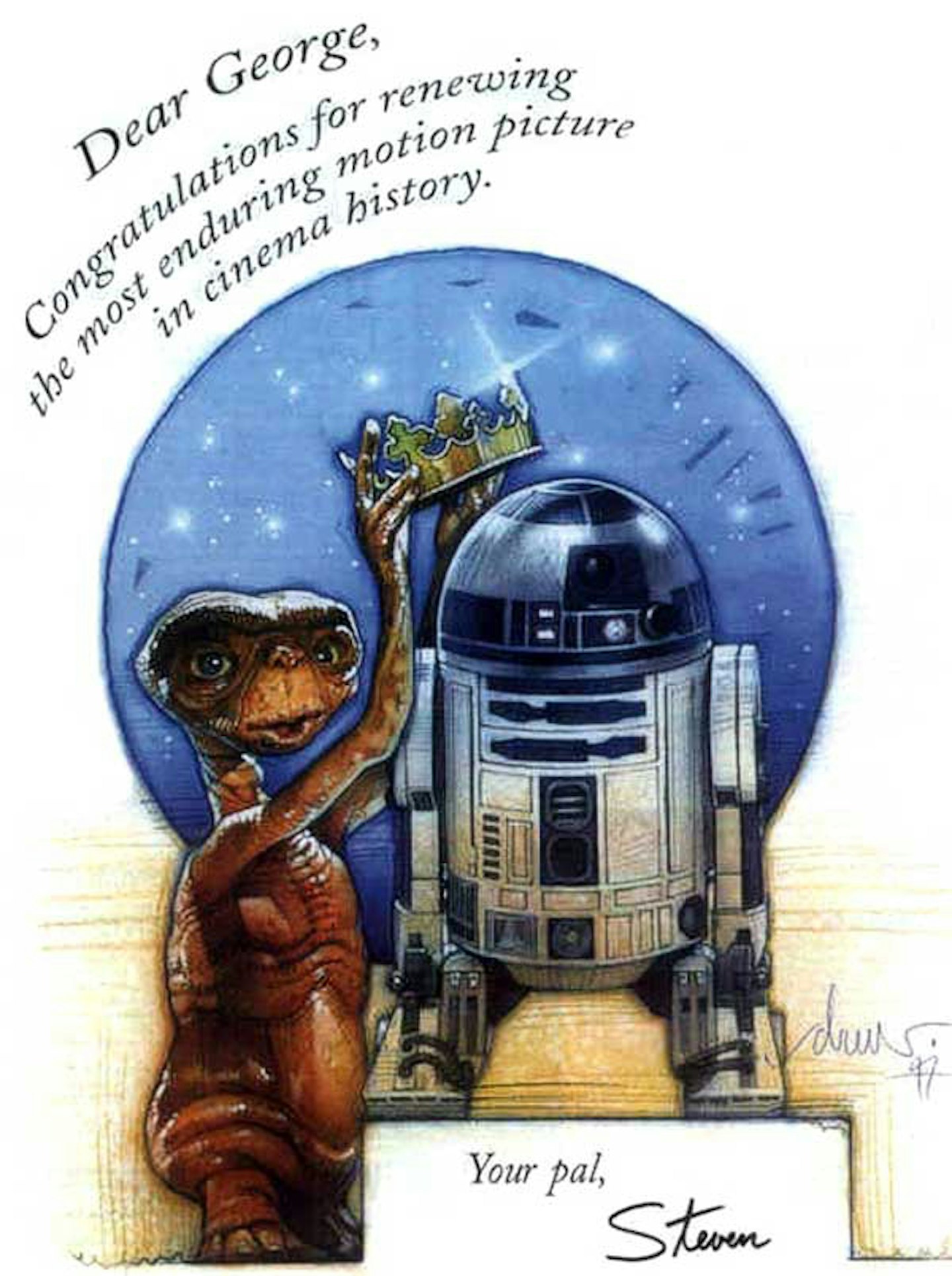 What started as a running gag between two friends opened up in 1998 when Titanic surpassed Star Wars' box office takings. Lucas commissioned the below artwork, again running in Variety, as recognition of James Cameron's achievement.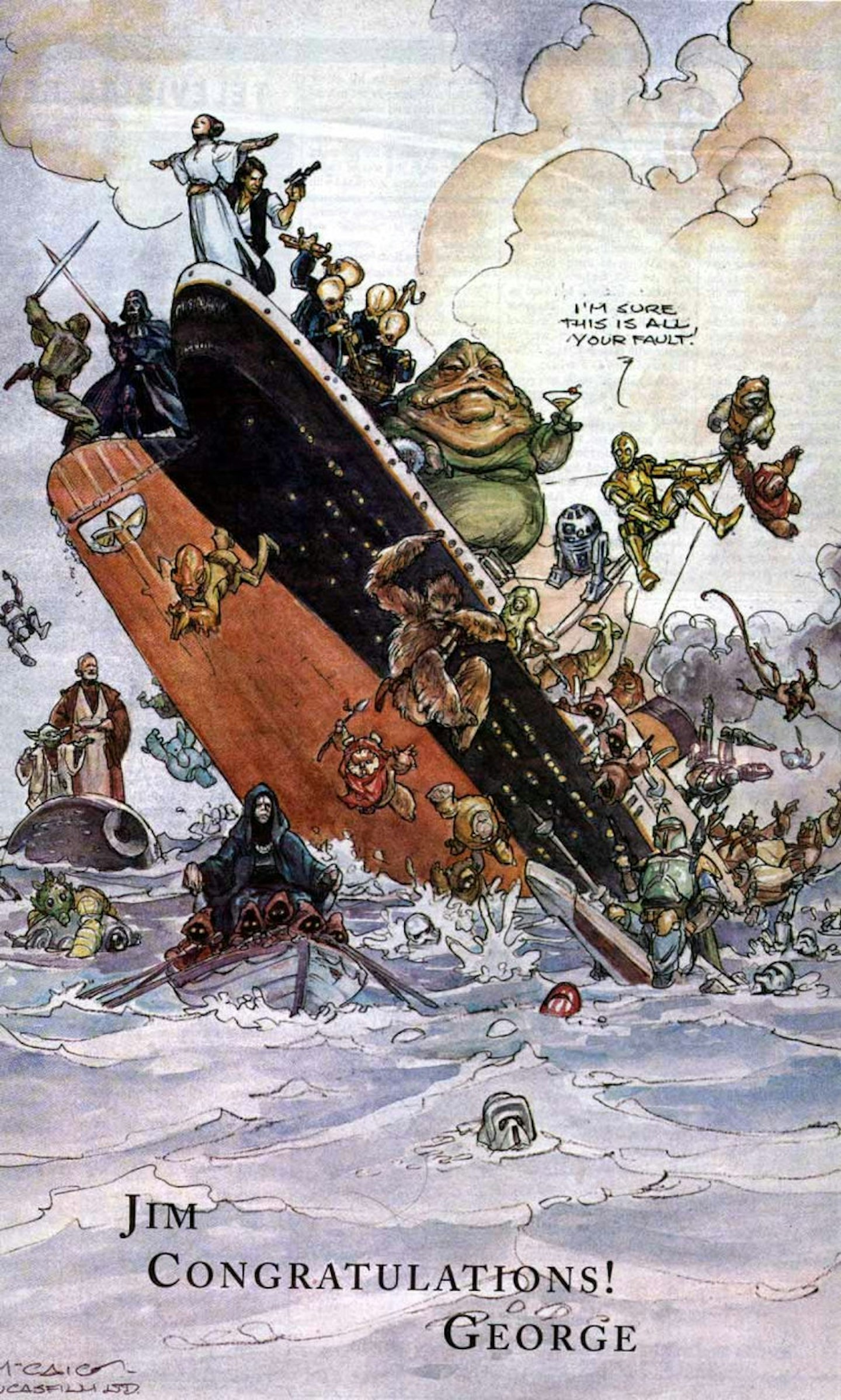 While the tradition parked there for a while, it picked up again in 2015 when Jurassic World slew The Avengers' record. Marvel Studios' Kevin Feige sent out a message of congratulations with Chris Pratt bestride a Mjolnir-wielding T-Rex.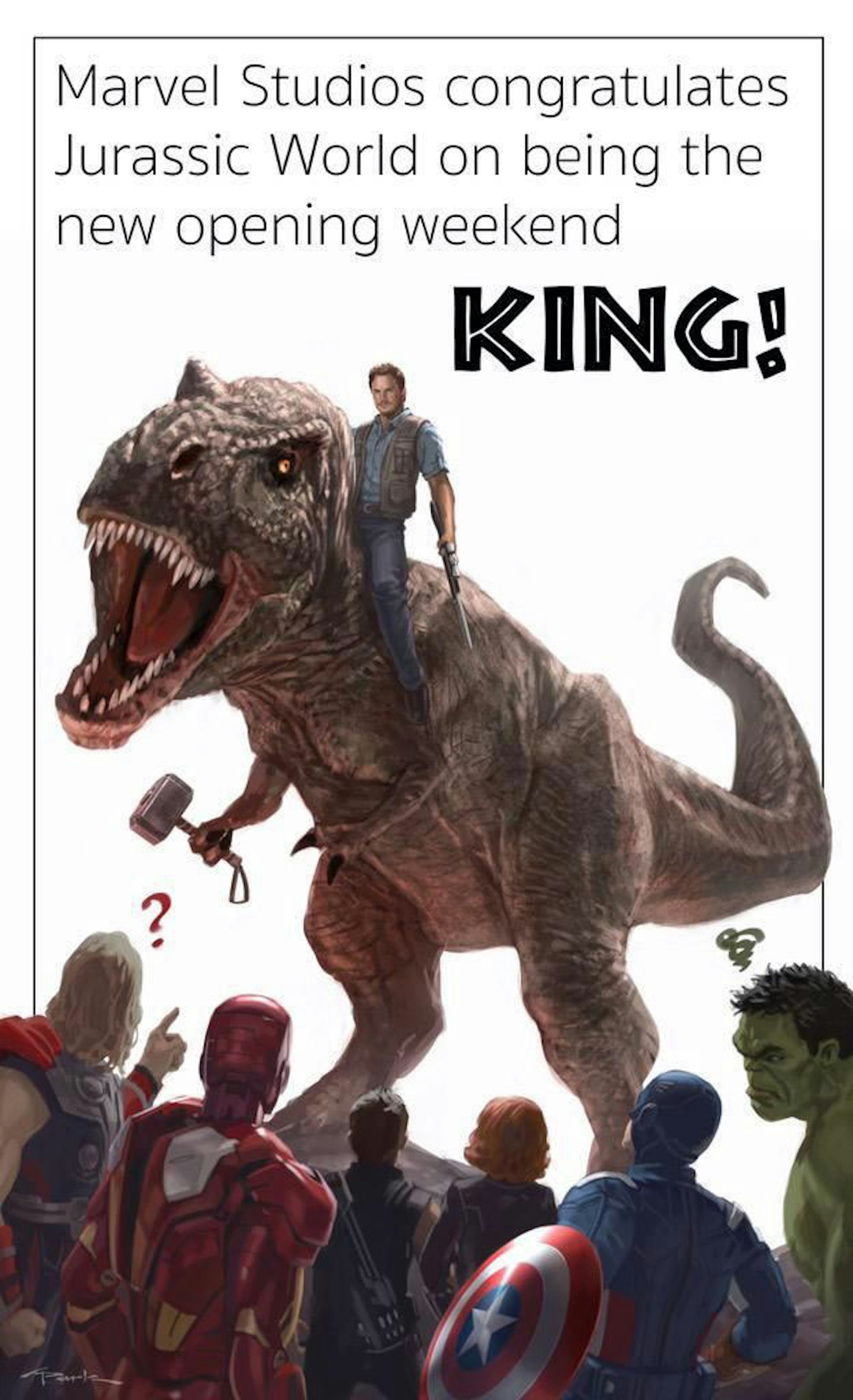 Then, later that year, when The Force Awakens overtook Jurassic World, producer Frank Marshall had the T-Rex pass the baton to a grateful BB-8.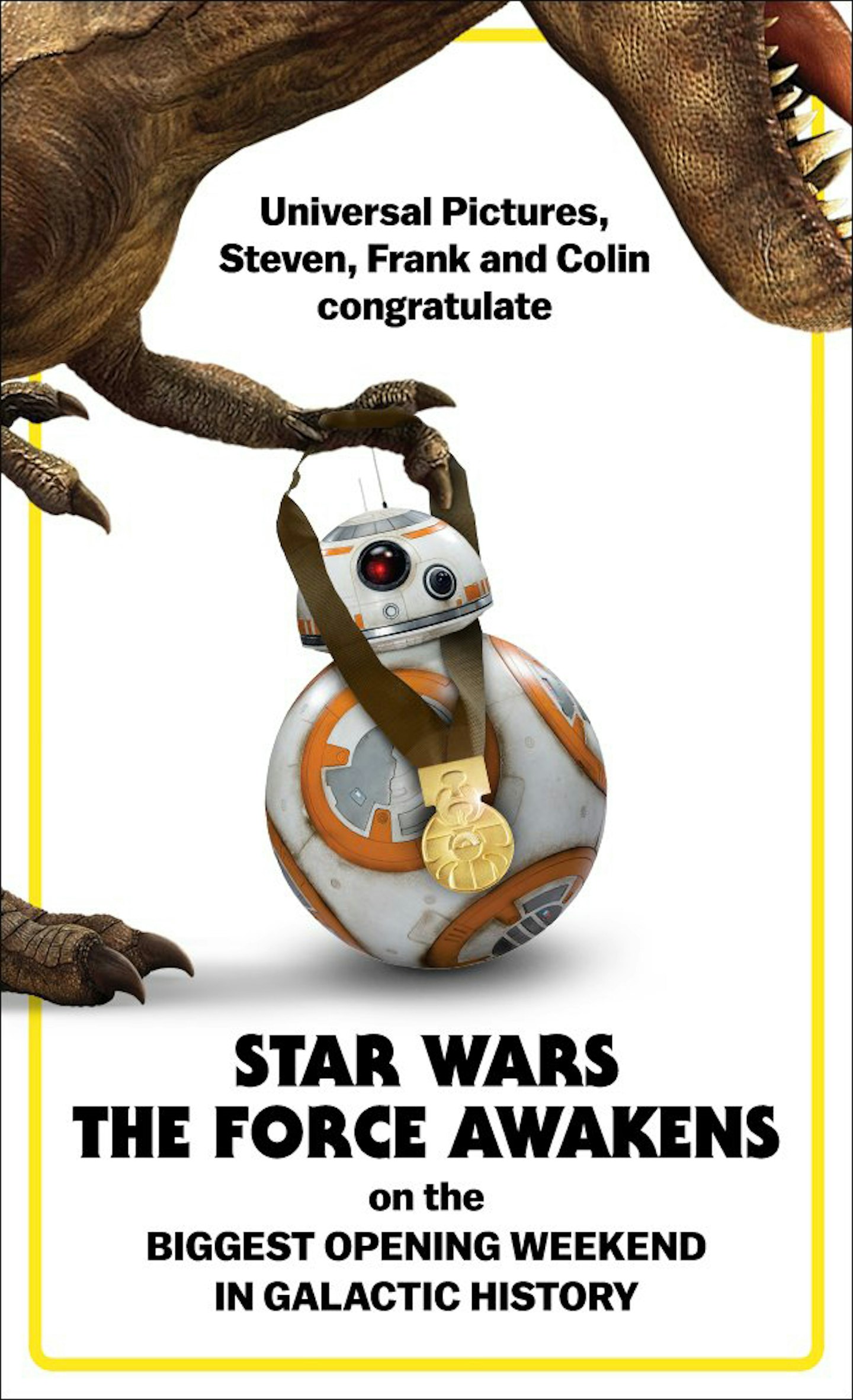 Whether the tradition will continue when it comes time for another film to assume the mantle we'll have to wait and see. But it's not beyond the realm of possibility that the image of a teary Thanos passing his gauntlet to Kylo Ren, could pop up towards the end of next year.