These days, the combined power of the words 'Evil' and 'Dead' conjures up some of the most iconic, entertaining horror movies of all time – from Sam Raimi's original The Evil Dead trilogy, running the gamut from all-out terror to fantastical splat-stick, to Fede Álvarez's hardcore 2013 reboot Evil Dead, and now Lee Cronin's incoming fresh take Evil Dead Rise too. But if The Evil Dead is the stuff of scary-movie legend these days, back in the day its creator was far from convinced by that title.
As he recounts to Empire in a major new joint interview with Cronin, Raimi initially had a different idea for the film's name. "The original title of the [original] movie was 'The Book Of The Dead'," he recalls. "But film-sales agent Irvin Shapiro sat Rob, Bruce and I down and said, 'We're changing the title, boys. Advertising space in the newspaper is paid for by the inch, kid. We're not going to have a five-word title. 'Dead' can stay. You can have one other word. You can call it '101% Dead', or 'Evil Dead'.'" Fair to say, Raimi wasn't keen on either title at the time. "I thought, 'But those are the worst two titles I've ever heard in my life! 'Evil Dead' sucks! How can something be evil and dead?' I just thought it was so stupid."
Thankfully, one stood above the other, and a phrase now laden with serious horror heritage was born. "'101% Dead'? I thought, 'I'll die first'," Raimi recalls. "So I chose the lesser of the two horrible titles. But now I've started to like it. It's pretty good." It was 101% the right choice.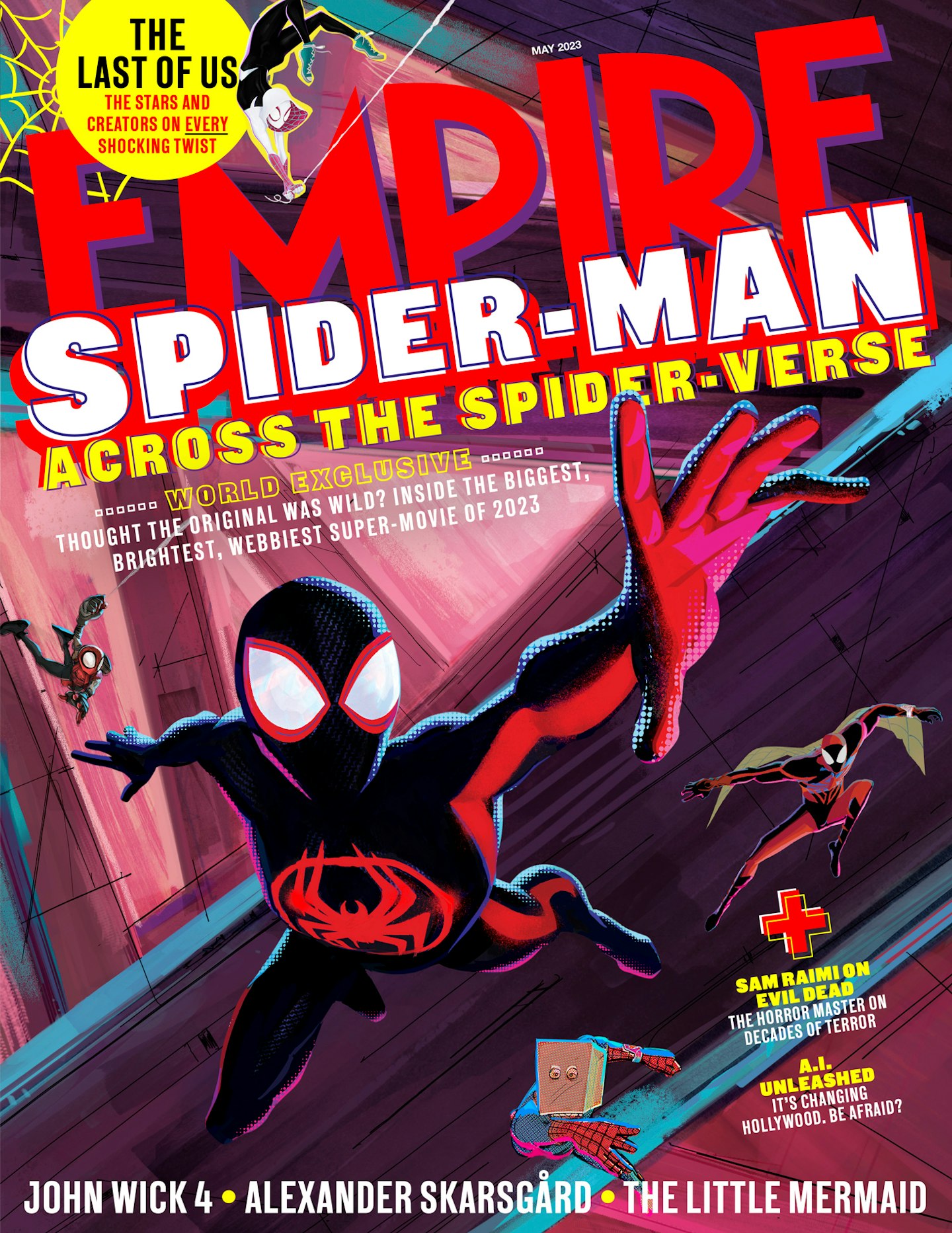 Read Empire's full Sam Raimi and Lee Cronin interview – talking the creation of Evil Dead Rise, the legacy of Evil Dead II, and what exactly makes an Evil Dead movie – in the upcoming Spider-Man: Across The Spider-Verse issue, on sale Thursday 16 March. Become an Empire member now to access the issue in full on launch day, or order the issue online now here. Evil Dead Rise comes to UK cinemas from 21 April.