The Walking Dead is currently taking a Season 6 mini-break to wash off all the gore and reload before returning to our screens next month. And those gore-scrubbers will soon be busy again, promises key cast member Norman Reedus. The show's new big bad, Negan (Jeffrey Dean Morgan), leader of the psychotic Saviours, is about to make his entrance and put the fear of god into Daryl Dixon (Norman Reedus), Rick Grimes (Andrew Lincoln) and their fellow survivors. After all, the man has a barbed-wire-wrapped baseball bat called Lucille. He's not here to give out lollies.
"There's going to be a fight," Reedus tells Empire. "I won't tell you who, when and where, but I can promise you a fight. All of us are about to clash with that motherfucker. There's a lot of turmoil in the second half of Season 6."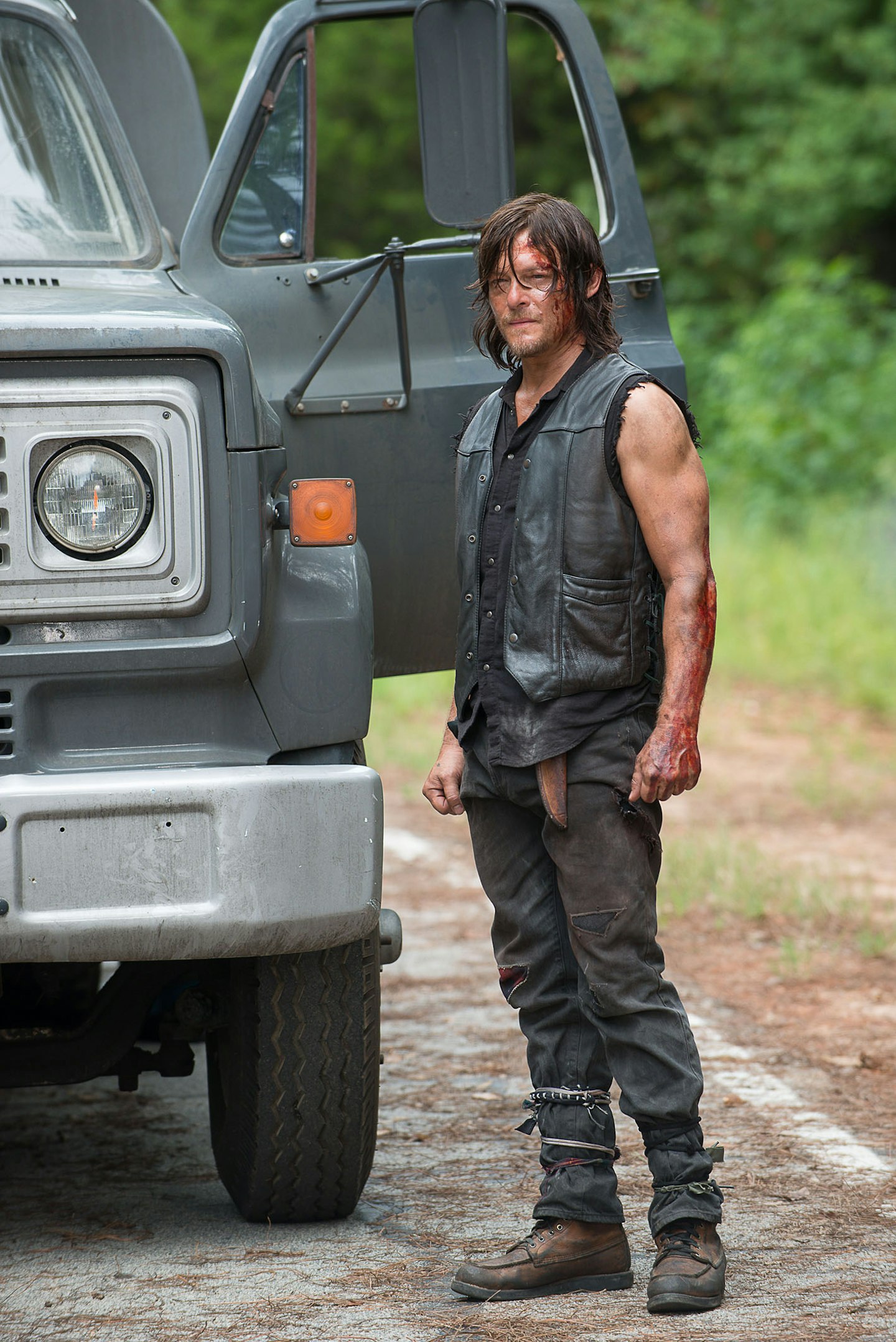 The Walking Dead, fans of Fox's colossally-successful zombie series will be keen to hear, forms a bloody centrepiece in the March issue of Empire. Swerving the great undead on set, we dig into the story behind this unlikely cultural phenomenon, with the help of its cast, showrunners and the man who created it, Robert Kirkman.
Reedus, and his hugely-popular redneck warrior Daryl Dixon, is a big factor in that success. Thousands of 'If Daryl dies we riot' T-shirts will testify to that. Reedus has a simple explanation for that fan fervour. "He's not trying to bullshit you," he says, "and he's definitely not judging you."
The second part of The Walking Dead Season 6 debuts on Fox at 9pm on February 15. For much more on it, pick up the new issue of Empire, on newstands from January 28.
Who the hell is Negan, anyway? Read our definitive guide to the character in the comics.