It's been nearly two decades since the Matrix story came to an end with 2003's double-whammy of The Matrix Reloaded and The Matrix Revolutions. In the meantime, the Wachowskis went on to make all kinds of fascinating projects in their singular creative voice, from Speed Racer to Cloud Atlas (co-directed with Tom Tykwer). It's thrilling, then, to see their cyberpunk saga being booted up once again all these years later for the upcoming Matrix 4, with Lana Wachowski on co-writing and directing duties (Lilly Wachowski has bowed out for now), and original stars Keanu Reeves and Carrie-Anne Moss back in front of the camera.
If it was a surprise to audiences that The Matrix was coming back, its stars felt the same. "I never thought that it would happen. It was never on my radar at all," Moss tells Empire in the Heroes Issue, on sale Thursday 11 June. The actor, who is set to reprise the role of Trinity, hailed the screenplay – written by Wachowski along with Cloud Atlas author David Mitchell and Aleksandar Hemon – as the reason to return. "When it was brought to me in the way that it was brought to me, with incredible depth and all of the integrity and artistry that you could imagine, I was like, 'This is a gift.' It was just very exciting."
Reeves, who'll somehow be back as original trilogy protagonist Neo, also heaped praise on the story and screenplay, suggesting that it's just as timely as the original film. "Lana Wachowski wrote a beautiful script and a wonderful story that resonated with me," he says. "That's the only reason to do it. To work with her again is just amazing. It's been really special, and the story has, I think, some meaningful things to say, and that we can take some nourishment from."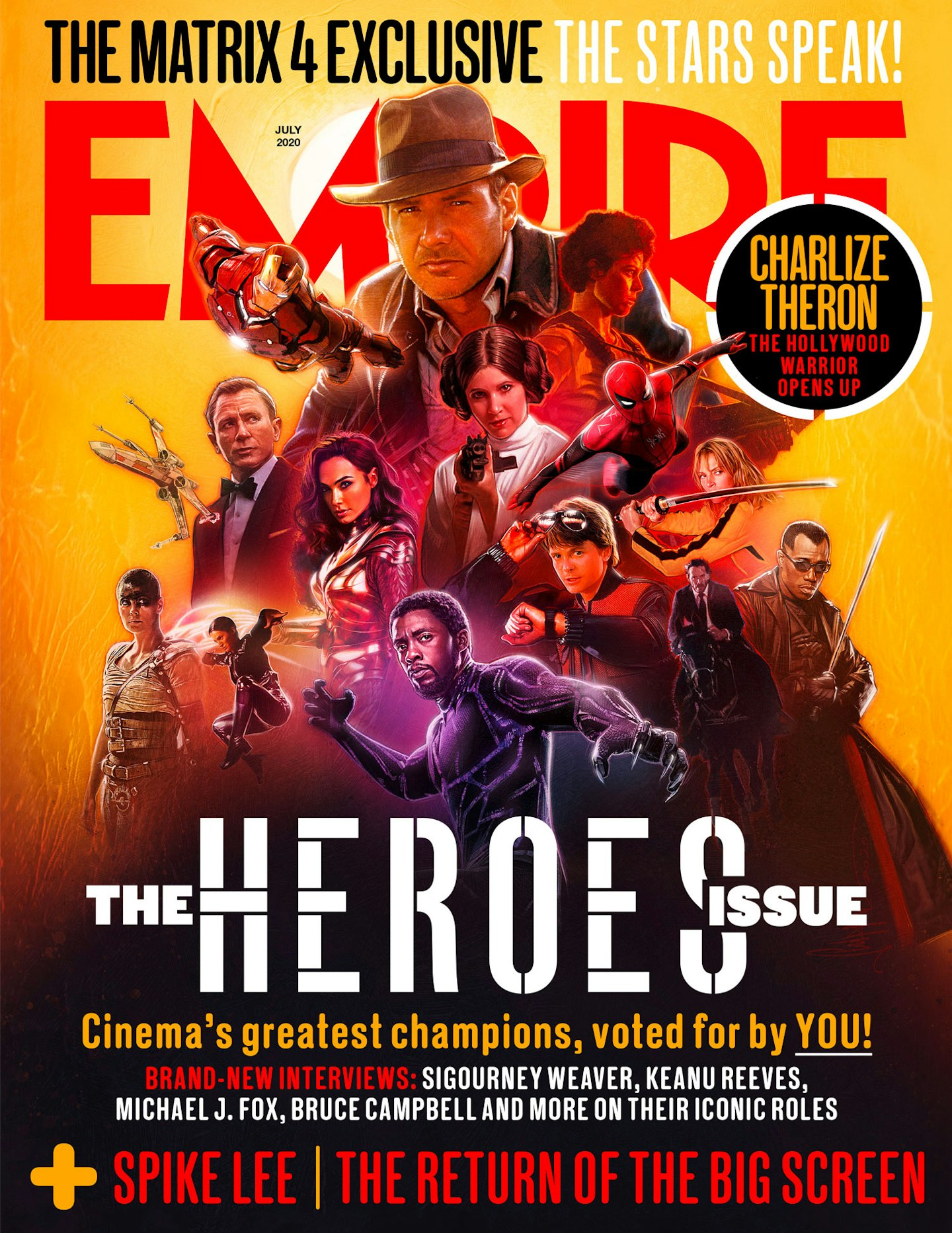 Read Empire's full story on The Matrix 4 – plus Moss talking about playing Trinity in the original trilogy, and Reeves talking the creation of John Wick – in the Heroes Issue of Empire. Find the issue on newsstands from Thursday 11 June, or pre-order a copy online with free UK delivery here.