Missing: one Luke Skywalker. It's been 32 years since Luke graced our screens in Return Of The Jedi, and, though fellow veterans Han and Leia have their own posters, we've not even had a proper glimpse of Skywalker in the trailers, save a metal hand caressing Artoo's dome. So what does J.J. Abrams have in store for the Jedi boy wonder this time around?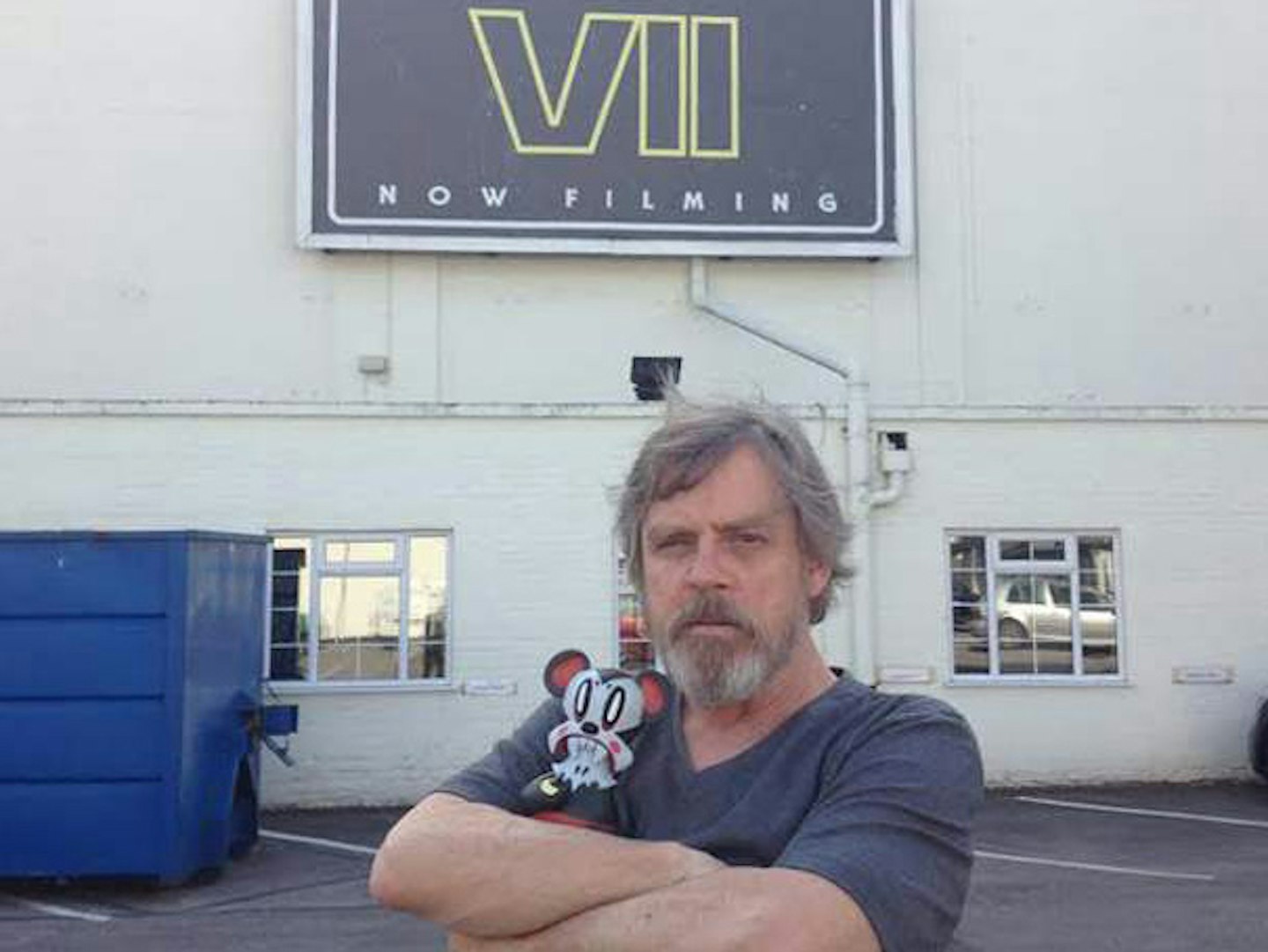 "Obviously you're seeing him at a very different time in his life. There's lots of surprises in this movie", Hamill told Empire. "You're going to love it." That may be, but this still leaves us in the dark regarding Luke's absence from all promotional material thus far. Naturally, fan theories are proliferating in every corner of the webisphere: has the Dark Side corrupted his Jedi mind? Is he now, in fact, a Force ghost? Or is he simply living out his life quite happily until Rey and Finn's inquisitive nature drags him out of hiding?
Whatever the reason for Luke's poster and trailer omittance, returning to the franchise is clearly a labour of love for Hamill, who has spent the best part of the last three decades lending his vocal talents to the animated Spider-Man series, Johnny Bravo and Robot Chicken, to name a mere few. "It reminded me of when I was in Tunisia on the salt flats [shooting the first Star Wars]. If you could get into your own mind and shut out the crew and look at the horizon, you really felt like you were in a galaxy far, far away. I had that same wave of emotion happen to me when I was on Skellig Michael in Ireland. I wasn't anticipating it."
With only a month until The Force Awakens bursts into cinemas, Skywalker's secrets won't stay hidden for long. To tie you over until then, be sure to grab a copy of our special Force Awakens issue, on shelves November 26. Star Wars is released in the UK on December 17 and hits the US the following day.