When is a spoiler warning in itself a spoiler? Well, when you're dealing with the tangled web that is the Marvel Cinematic Universe, it can be – so it's important to tread very carefully. With that in mind, when we say that Empire spoke to Mahershala Ali recently, and that talk turned to his long-announced casting as Blade in the MCU, die-hard fans who are fully up-to-date with everything Marvel Studios has released this year will be particularly interested to hear what he said… for, well, reasons. But if you're not fully up-to-date with this year's Marvel output, you may want to stop here. Because the spoiler warning (which, to provide further warning, we are rapidly approaching now) will itself, inevitably end up being something of a spoiler in its own right. Empire cannot be held responsible for any upset caused by stumbling upon information you may not already know, but which has been in the public domain for a few days now.
And so, with all those caveats out of the way, here it is, your spoiler warning…
(Seriously now, it's happening.)
…for Chloé Zhao's Eternals, out now in cinemas.
If you stayed through the credits of Eternals, you'll have watched a scene that involved Kit Harington's apparently-human Dane Whitman sharing an intriguing moment with a kind of enchanted sword – but before he can touch it, he's interrupted by a voice off-screen. As Zhao herself has clarified, that voice comes from – in her own words – 'Mr. Blade', making this Ali's first appearance (if not physically) in the MCU.
Speaking to Empire recently, the actor opened up about the experience of stepping into a voice-booth to portray Blade for the first time. "It was really cool, getting to do that," he says. But as he explains, it also meant starting to shape his incarnation of the character before he's even stepped on screen. "It was scary. Because, you know, you're talking before you're filming it. I'm pretty particular about my choices, like most actors, and so having to make some choices – even with a line, vocally – this early on, it brought up some very real anxieties. And it made the job real. It's like, 'Okay, this is happening now', you know, and that's exciting."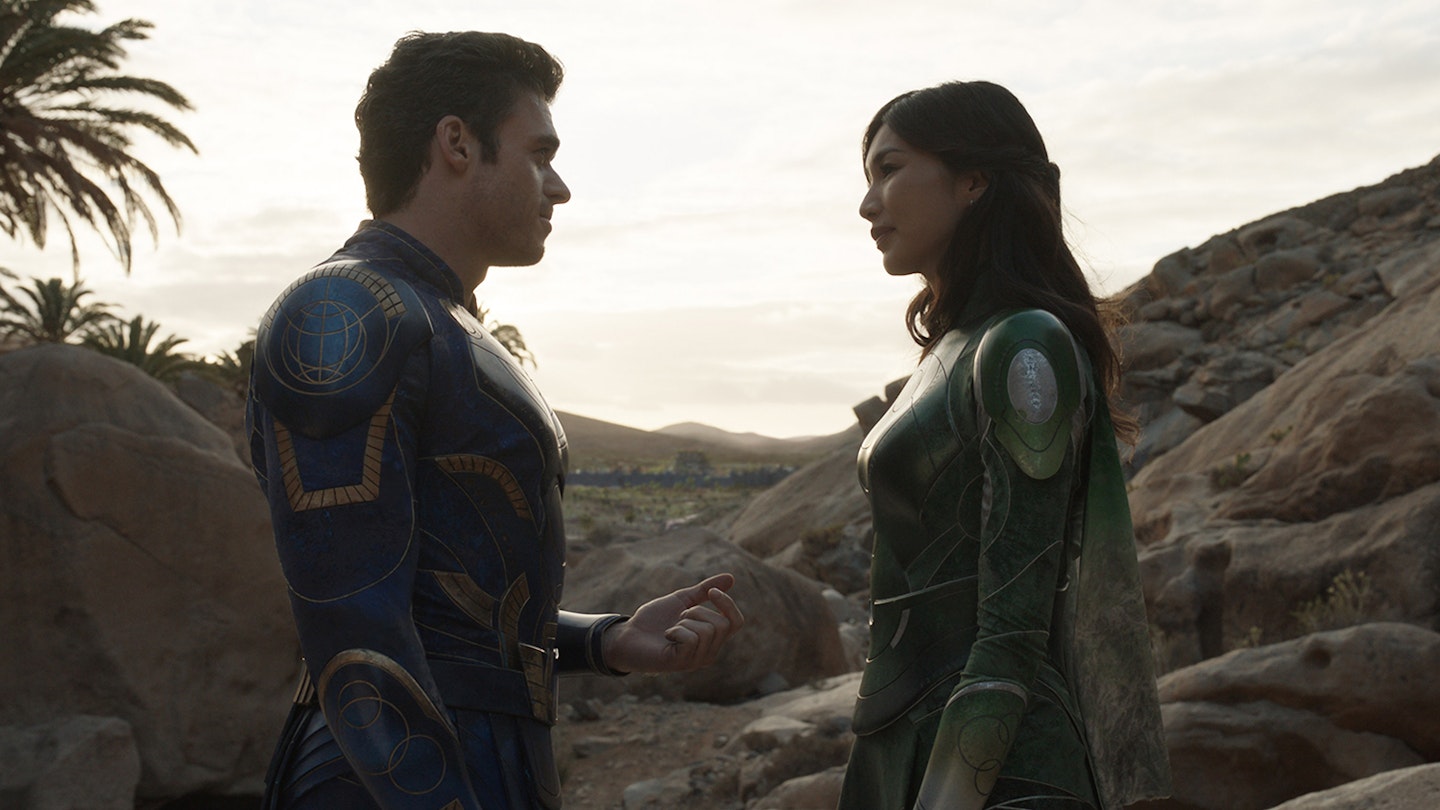 By the sounds of things, this initial taste has Ali raring to get stuck further into the role. "That Marvel world is obviously the biggest in film, and just to get my little introduction to that – starting with the Comic Con a couple years ago, and now the very early stages of stepping into the shoes of that character – it felt special and really cool," he says. "I'm excited to get going and do more."
Not that he's tried on the leather jacket and shades yet. "We're getting there," he teases, "we're getting close." The Daywalker is about to get up and running.