Brace yourselves, Middle-earth hive: LEGO has just unveiled one set to rule them all. After years of not doing much with the Lord Of The Rings license, 2023 is seeing a fresh deluge of building-brick sets based on Peter Jackson's epic Tolkien trilogy – and the latest one is particularly precious. If you've got a stack of cash socked away, prepare to splurge it (or trade in all your Mithril) on an epic Rivendell set, bringing the home of the elves – so beautifully imagined in The Fellowship Of The Ring – to life.
The (potentially) bad news is, it costs over £400. The good news is, if you have that kind of money to spend on a giant toy set, it comes with over 6000 bricks, 15 minifigures (the entire Fellowship, plus Elrond, Arwen, Bilbo Baggins, Gloin, and several miscellaneous elves), and all kinds of incredible details from one of the trilogy's most spellbinding settings. In the set, you can build Elrond's council, Frodo's bedroom (should you also want to recreate the slow-mo Hobbit reunion from the end of Return Of The King), the elven tower, and the lush leafy exteriors of the elvish stronghold. It is a pretty astonishing construction, and by far the biggest LEGO take on LOTR yet.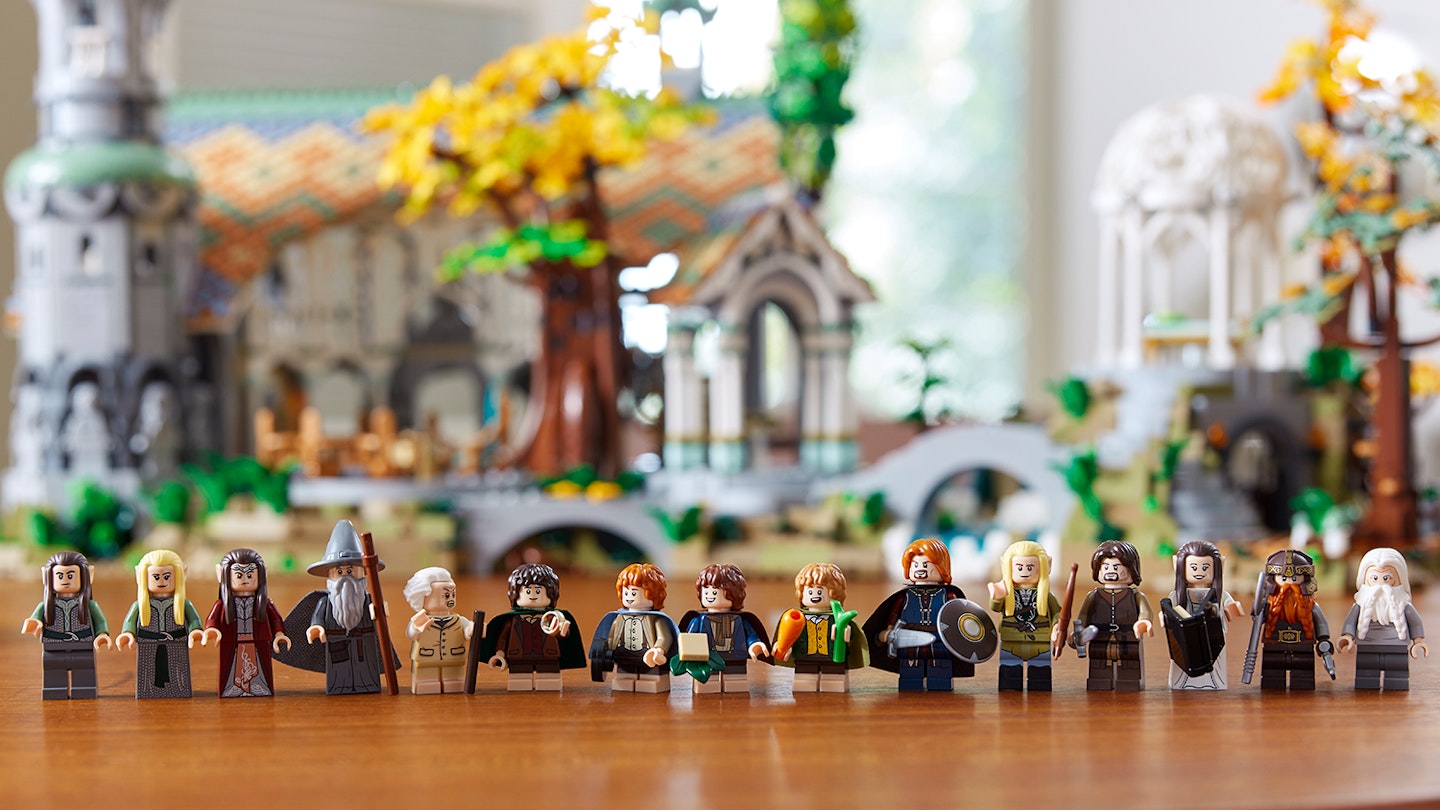 "We know many of our fans have been anticipating a set like this for a long-time – but a great LEGO The Lord Of The Rings set is never late, it arrives precisely when it means to!" says LEGO Design master, Mike Psaiki. "It was important to us that we created something really special in this recreation of Rivendell. We aimed to add as much detail as possible and create an engaging experience throughout the build to delight fans recreating scenes or proudly displaying Elrond's home. We are really pleased with the final design and how we have brought Rivendell to life in brick form."
Start saving now, or get your 111st birthday lists lined up early – the LEGO Rivendell set costs £429.99, and one can simply walk into a shop and buy it from 8 March.