Often, big things have small beginnings. And when Ant-Man joined the Marvel Cinematic Universe, it was in a smaller-scale adventure – not simply due to its hero's diminutive stature, but in the way it focused on a family-centric heist story after the world-ending AI threat of Avengers: Age Of Ultron. Follow-up Ant-Man And The Wasp followed suit, setting its almost screwball crime plot against the backdrop of the San Francisco streets. But for third entry Ant-Man And The Wasp: Quantumania, that all changes – Peyton Reed's threequel is an expansive sci-fi blowout with a pivotal MCU mega-villain, and officially marks the beginning of Phase 5. Here is where the Multiverse Saga really starts to erupt.
It's not necessarily what you'd expect from a superhero whose last outing was almost a strategic exhalation after the colossal stakes of Infinity War. But according to the boss, it's an indication of Scott Lang's status in the Marvel line-up these days. "We wanted to kick off Phase Five with Ant-Man because he'd earned that position," Kevin Feige tells Empire in our world-exclusive Quantumania cover feature. "To not simply be the back-up or the comic relief, but to take his position at the front of the podium of the MCU."
Part of that upgrade is pitting him against Jonathan Majors' Kang The Conqueror – the big bad of the Multiverse Saga, who's awaiting Ant-Man and co. in the vast, psychedelic expanse of the Quantum Realm. More than ever, Quantumania finds Ant-Man considerably out of his depth. "The first discussion we had was, 'What if Ant-Man is accidentally in an Avengers movie by himself?" teases writer Jeff Loveness. Or as Reed himself has it: "We're not running around the streets of San Francisco anymore. We're fighting one of the most powerful villains in Marvel history, and maybe these are the most unlikely Avengers to be the first to go up against this guy." One thing's for sure: it's going to be a hell of a step-up from Sonny Burch.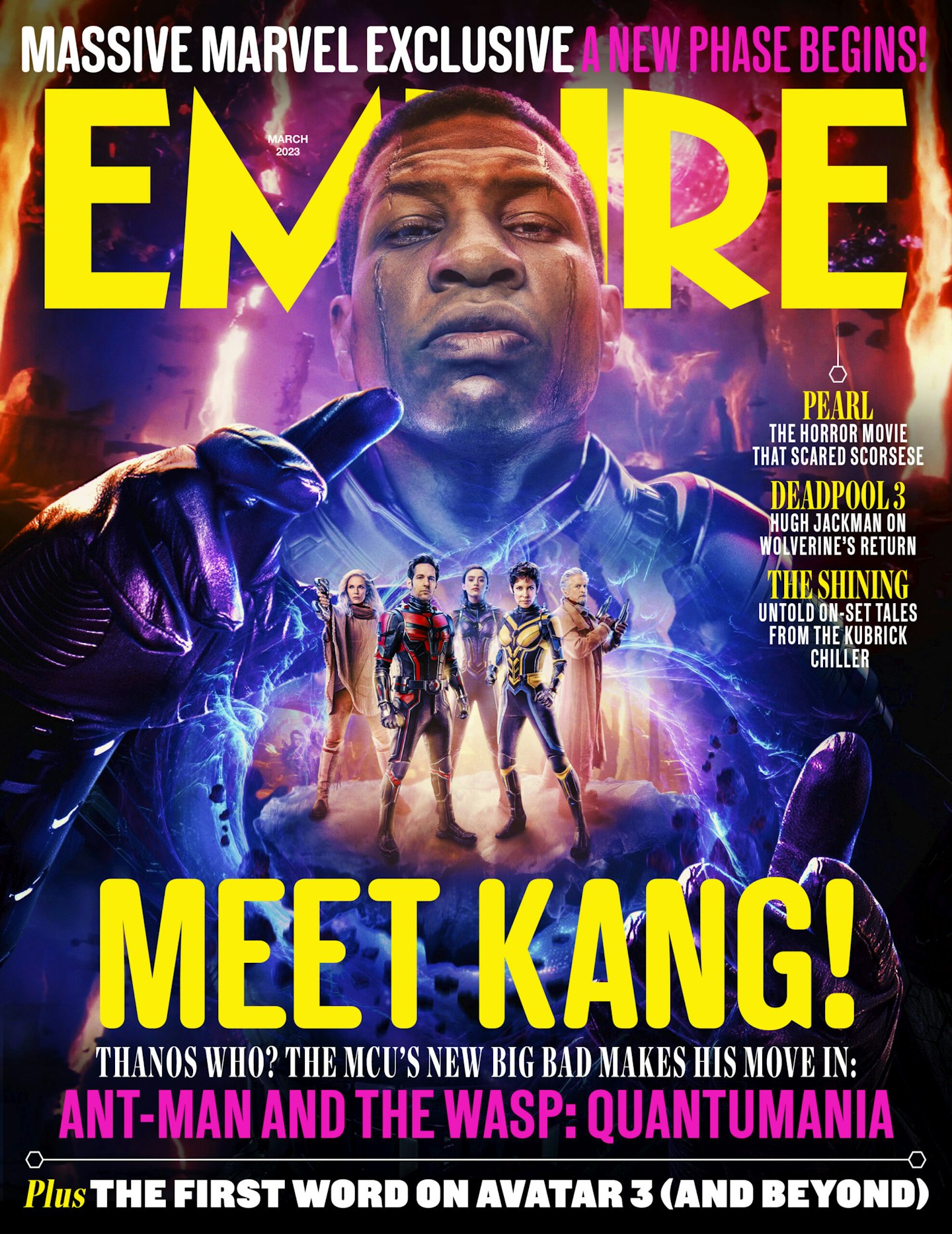 Read Empire's full Ant-Man And The Wasp: Quantumania cover feature – speaking to Kevin Feige, director Peyton Reed, stars Paul Rudd, Jonathan Majors, Evangeline Lilly, Michael Douglas, Michelle Pfeiffer, Kathryn Newton and more, with never-before-seen images from the film – in the new issue, on sale Thursday 19 January. Pre-order a copy online here. Ant-Man And The Wasp: Quantumania hits UK cinemas from 17 February.
For full digital access to this issue, join our membership here for as little as 99p.