While we've been waiting until we see real, honest proof that Keanu Reeves and Alex Winter are back as Ted "Theodore" Logan and Bill S. Preston, Esquire for Bill & Ted Face The Music, a where-are-they-now update to the Bill & Ted film series, that day has officially arrived. Throw your eyeballs towards the first official images from the movie, as seen above (featuring the main duo in the familiar phone box) and lower down the page.
Catching up with Bill and Ted, we discover they've yet to fulfill their rock and roll destiny, so the now middle-aged best friends set out on a new adventure when a visitor from the future warns them that only their song can save life as we know it and bring harmony to the universe. Along the way, they will be helped by their families, old friends and a few music legends.
Brigette Lundy-Paine and Samara Weaving are Billie Logan and Thea Preston, the duo's daughters, as seen below with Scott "Kid" Mescudi, who plays himself.
And also returning for this one? William Sadler's Grim Reaper, who we'll learn even more about, plus the likes of Amy Stoch as Missy and Hal Landon Jr. as Captain Logan.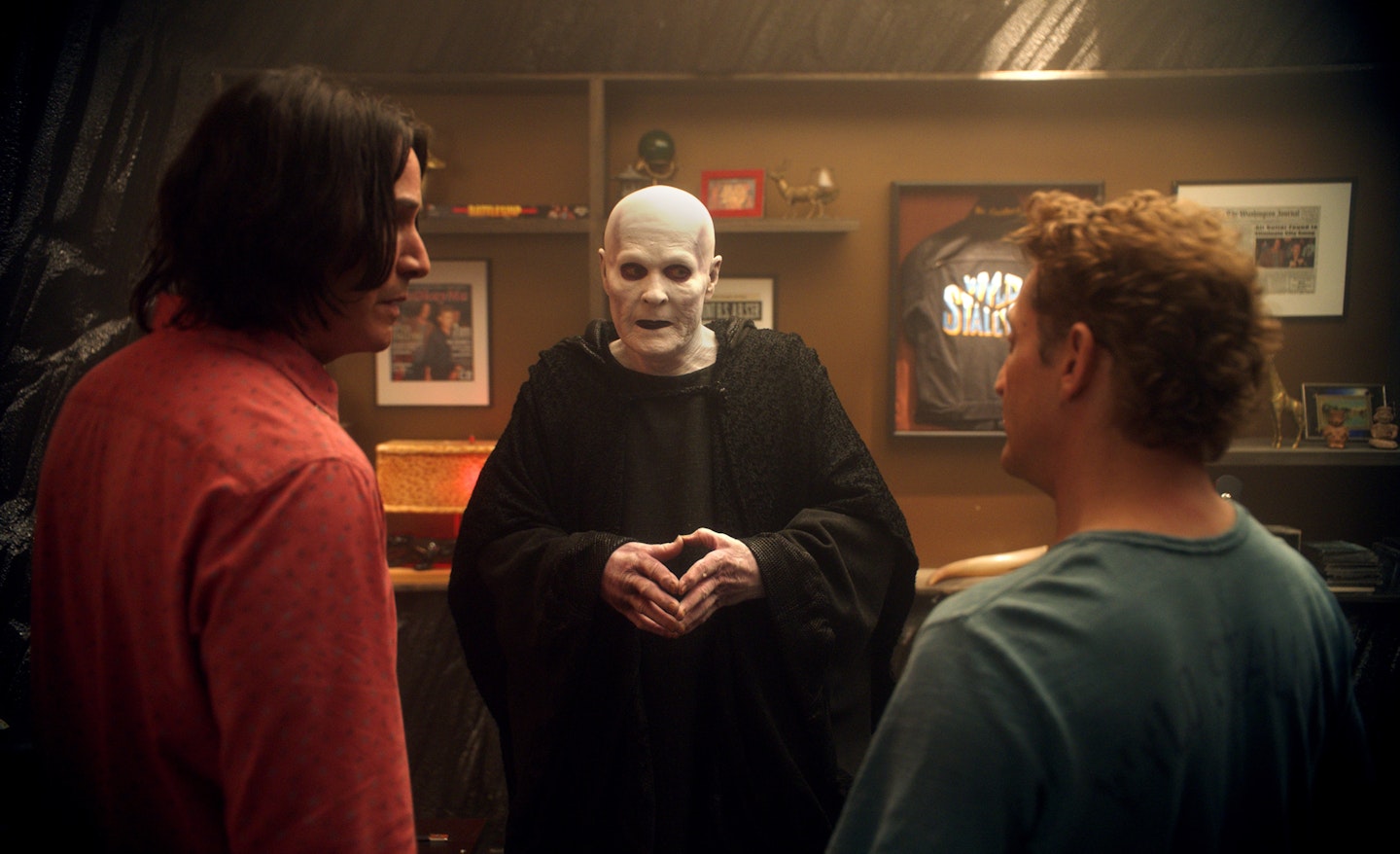 Face The Music will be out on 21 August.