Sometimes he's the man beneath the Red Hood. In some instances he's a wannabe-comedian who took a tumble into a toxic vat of Ace Chemicals. In Tim Burton'sBatman he's the killer of Bruce Wayne's parents. And soon, we're going to get a whole new origin story for one of the most iconic characters of all time – in comics, in films, in popular culture full-stop – in Todd Phillips' Joker. A radical new take on the Clown Prince of Crime, inspired by Scorsese and the hard-edged urban cinema of the 1970s, this time it's Joaquin Phoenix under the happy-face make-up – and it's an incarnation that breaks all the rules around the ultimate rule-breaking character.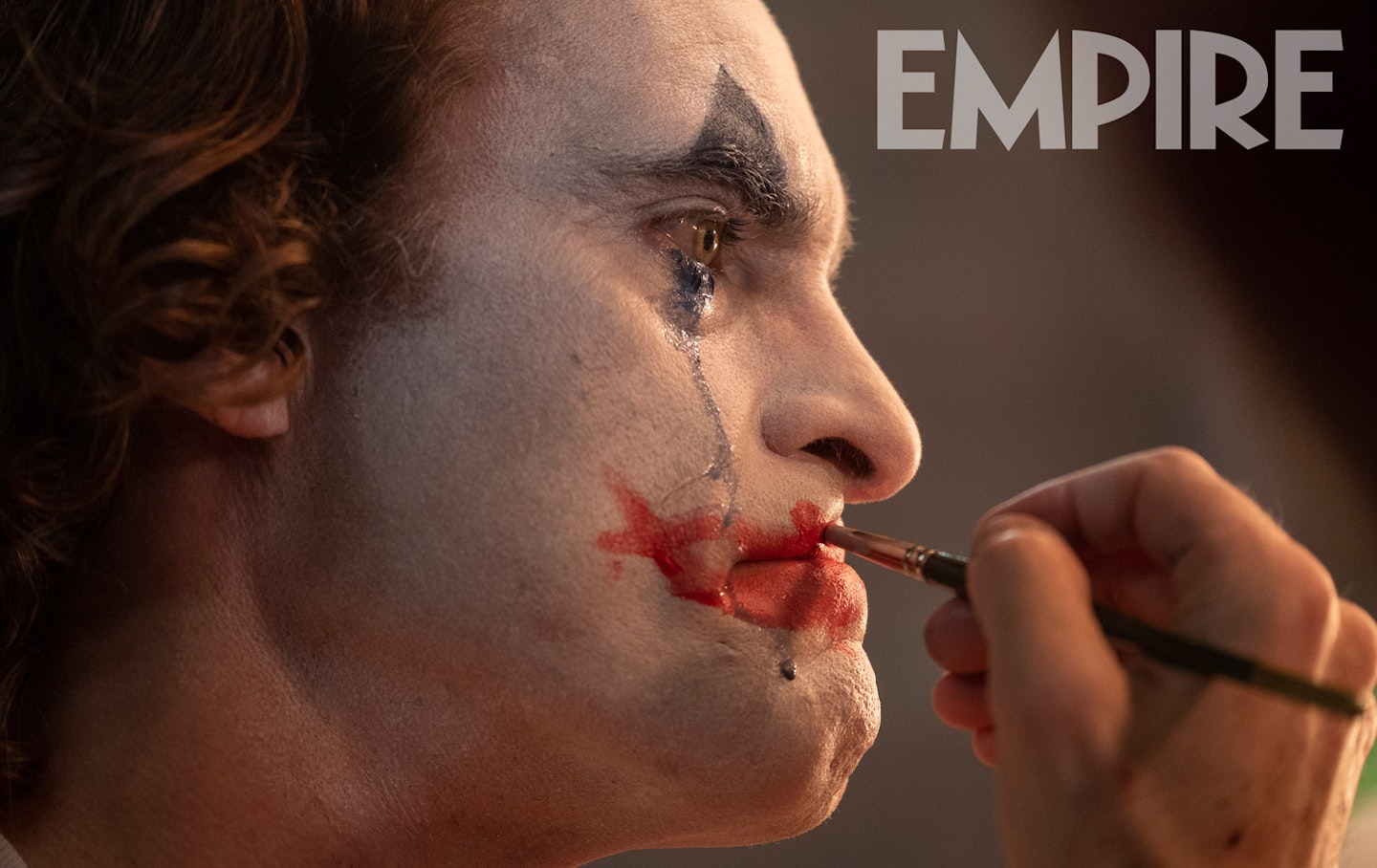 The August 2019 issue ofEmpire – on sale from Thursday 11 July – takes a world-exclusive look inside the low-budget, hyper-intense comic book movie – and according to Phillips, it's going to be its own unique beast. "We didn't follow anything from the comic-books, which people are gonna be mad about," the writer-director tells Empire. "We just wrote our own version of where a guy like Joker might come from. That's what was interesting to me. We're not even doing Joker, but the story of becoming Joker. It's about this man."
That man is Arthur Fleck – a vulnerable, damaged man who will eventually, inevitably, become the card-carrying psychopathic criminal who strikes out at Gotham City. And for the filmmakers, Phoenix was always the man for the role. "I think he's the greatest actor," says Phillips. "We had a photo of him above our computer while we were writing. We constantly thought, 'God, imagine if Joaquin actually does this.'" We won't have to imagine – we'll see the finished film in all its glory in UK cinemas from 4 October.
Read much more about Joker – including interviews with Phillips, Phoenix, and producers Bradley Cooper and Emma Tillinger Koskoff – in the new issue of Empire, on sale this Thursday 11 July.