When you put Jennifer Hudson in a music-based movie role, chances are you're going to get something magical. Just look at Dreamgirls, or the upcoming Aretha Franklin biopicRespect (for which she was hand-picked for the part by Franklin herself). But it doesn't always work out that way, as proved by Cats. It's hardly Hudson's fault – few emerged unscathed from Tom Hooper's feline freak-out, which daubed legendary actors in 'digital fur technology' and ultimately flopped at the box office. In the film, Hudson played Grizabella, a rejected cat who's seen better days, and gets to belt the show's biggest number: 'Memory'.
Now, over a year and a half later, Hudson has her own memories when it comes to Cats – and reflected on the film in a major new Empire interview. "Ooh," she sighs when the topic comes up. "For me, Grizabella was almost too emotional. I was like, 'Well, how many tears can she cry?' Do you understand the depths that I have to go to to be able to give you what is honest emotion? As an actor, the trick is keeping that to yourself."
Asked what it was like seeing the final footage, with the digital fur technology applied to her performance, she laughed: "Well, I didn't know I'd have ears or a tail." But it seems her overall takeaway from the film was the emotional toll of getting into Grizabella's distraught mindset. "That was… phew. It was heavy and emotional the entire time," she explains. "Because that's all Grizabella did. It was about being rejected. She was at her lowest point. And I had to carry that. I sang it live every time. The snot that was coming out, that was real. Every inch of it. And I was like, 'If people only knew. The depth of that emotion.'" Still, if there's one positive out of all of this, it's that Hudson got herself a cat while preparing for the film. Its name? Grizabella, of course.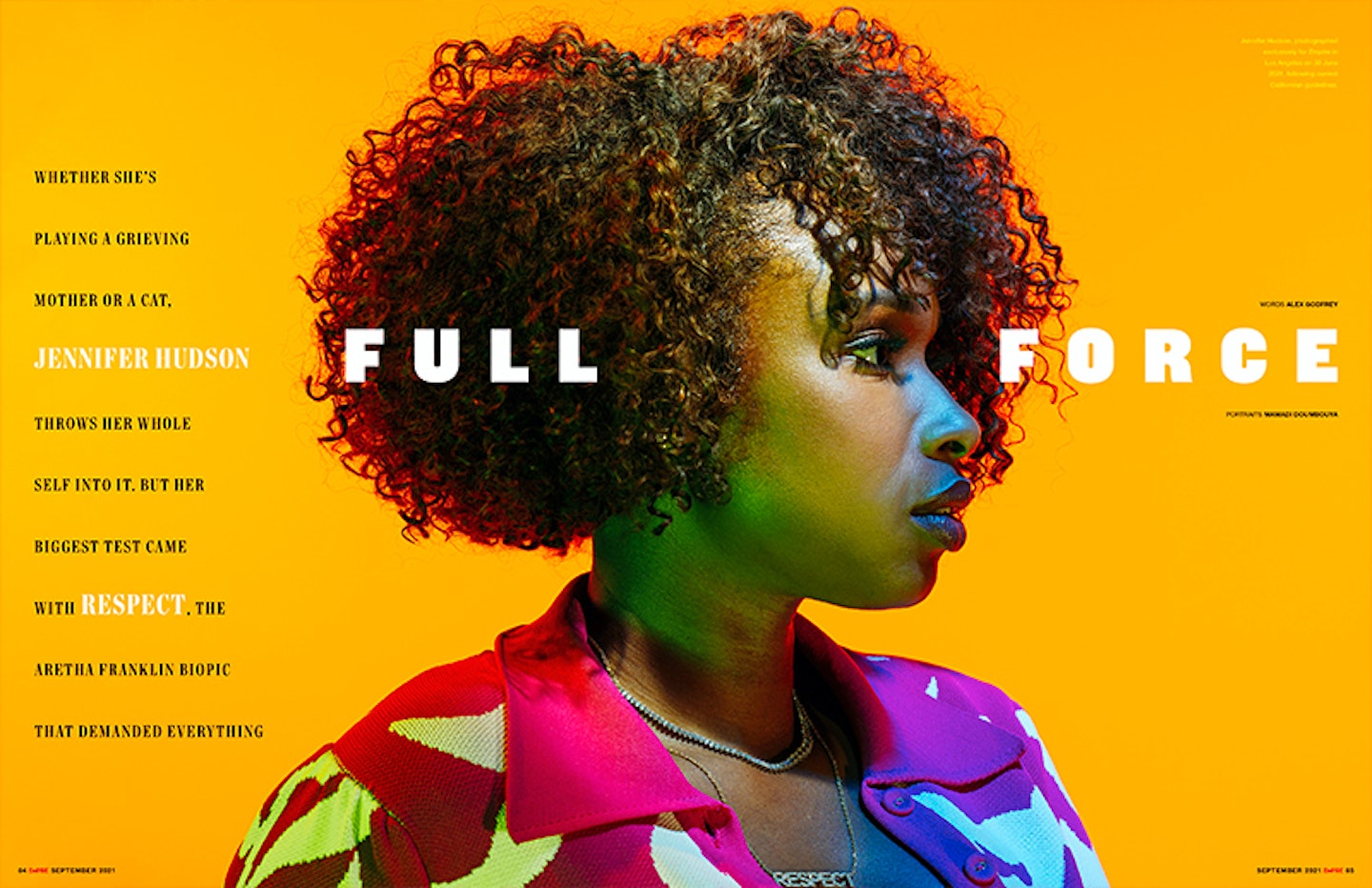 Read Empire's full Jennifer Hudson interview – talking her experiences with Aretha Franklin, her work on Respect, and her roles in Dreamgirls, Chi-Raq and Cats – in the Shang-Chi And The Legend Of The Ten Rings issue, on sale Thursday 5 August. Order a copy online here. Respect comes to UK cinemas on 10 September.