She stole the show in Batman v Superman: Dawn Of Justice - even sporting her own guitar riff - but things are about to go stratospheric for Gal Gadot's Wonder Woman. EW has a first look at her, sans Superman and Batman, in the standalone movie Warner Bros. and DC have scheduled for next summer.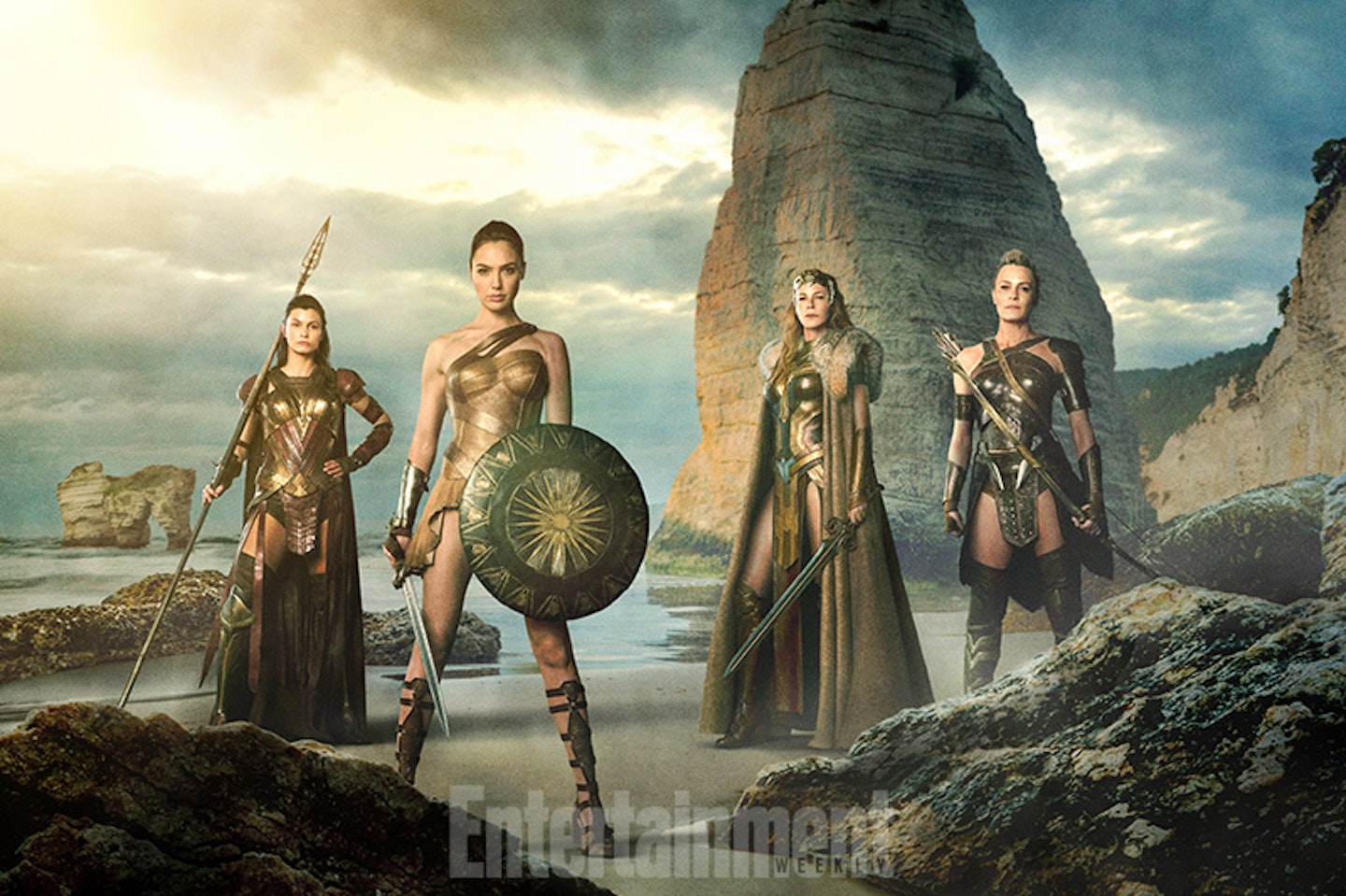 Director Patty Jenkins, once earmarked for Thor: The Dark World, is getting her blockbuster career up and running with an origin tale charting a youthful Princess Diana's (Gadot) emergence from a warrior race on the hidden isle of Themyscira to become the greatest fighter of them all.
Alongside her in this line-up of Themyscira's finest warriors are her mother, Queen Hippolyta (Connie Nielsen), and her aunts, General Antiope (Robin Wright) and Antiope's adjutant Menalippe (Lisa Loven Kongsli, recently seen in the terrific Force Majeure). There's tension in these ranks, however.
"She is the only child they raised together," says Jenkins of Hippolyta and Antiope. "And their love for her manifests in a different way for each of them." One wants her sheltered; the other plunged into the maelstrom of combat.
You'll note the different battle attire on display. The Dark Knight's costume designer Lindy Hemming hasn't shied away from the high heels worn by the comic-book characters. "I, as a woman, want Wonder Woman to be hot as hell, fight badass, and look great at the same time," explains Jenkins, "the same way men want Superman to have huge pecs and an impractically big body." When the fighting gets particularly heavy they've got flats to change into, she adds.
Wonder Woman is set for release in the States on June 23, 2017, but doesn't yet have a UK release date scheduled.
Want to learn more about the DC Universe? Read our guide to Suicide Squad.