Director Louis Leterrier on the franchise's dramatic penultimate chapter, Fast X. It's boom time.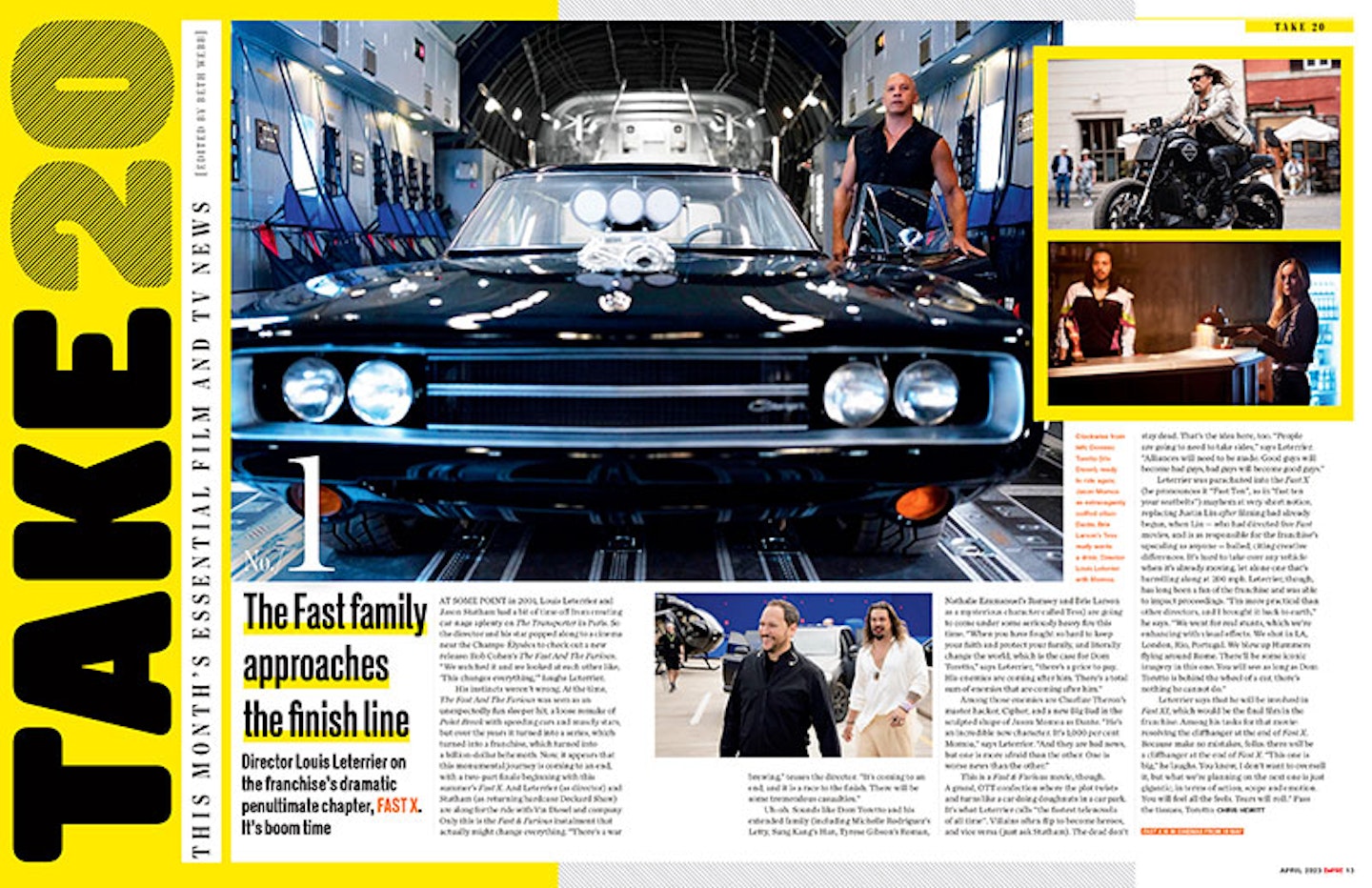 Read an extract from our exclusive Fast X news story from our April 2023 issue below, or read the full article here.
At some point in 2001, Louis Leterrier and Jason Statham had a bit of time off from creating car-nage aplenty on The Transporter in Paris. So the director and his star popped along to a cinema near the Champs-Élysées to check out a new release: Rob Cohen's The Fast And The Furious. "We watched it and we looked at each other like, 'This changes everything,'" laughs Leterrier.
His instincts weren't wrong. At the time, The Fast And The Furious was seen as an unexpectedly fun sleeper hit, a loose remake of Point Break with speeding cars and muscly stars, but over the years it turned into a series, which turned into a franchise, which turned into a billion-dollar behemoth. Now, it appears that this monumental journey is coming to an end, with a two-part finale beginning with this summer's Fast X. And Leterrier (as director) and Statham (as returning hardcase Deckard Shaw) are along for the ride with Vin Diesel and company. Only this is the Fast & Furious instalment that actually might change everything. "There's a war brewing," teases the director. "It's coming to an end, and it is a race to the finish. There will be some tremendous casualties."
To read this article in full, become an Empire member. You'll never miss an issue, be able to read every issue in full either on the website or in the app, PLUS you'll get access to member-only content and rewards.