In the first Extraction, Chris Hemsworth's magnificently-named mercenary hero Tyler Rake went through hell and back on a mission to rescue the son of a crime lord – and when it came to the adrenaline-pumping action, masterfully marshalled by director Sam Hargrave, Hemsworth was on fire. Which might be the inspiration for one of the most jaw-dropping action beats of it sequel. Because, for this year's Extraction 2 – bringing Tyler Rake back from the brink of death, and Sam Hargrave back behind the camera, with Joe Russo on script duties – is going even bigger. One way to do that? Quite literally set your leading man on fire, as part a sequence described in the script as, "The craziest oner in cinema history." Buckle up.
The sequence was teased in the film's explosive teaser trailer, promising a fast, furious, flame-filled prison break all presented as a single unbroken shot. "For me, the image of Chris Hemsworth beating the shit out of a bunch of prisoners, while on fire, in the snow was something that I couldn't pass up," Hargrave tells Empire. "And hats off to Chris. It wasn't CG fire. And he had to do it over and over." The sometime-god-of-thunder was fearless in braving more of the elements. "I don't know a lot of people, let alone Hollywood A-listers, who are gonna let you light them on fire while on camera."
Hargrave is no stranger to staging jaw-dropping practical fight sequences, being a former stuntman and stunt co-ordinator – most notably handling much of Chris Evans' stunt work as Captain America, and working for the Russos on Avengers: Infinity War and Endgame. Pair that with a notoriously committed star, and we should be in for something special. "We had a bunch of different jackets all prepped for him, with different layers," says Hargrave of igniting the actor's arm. "We lit Chris Hemsworth on fire, and he beat up a bunch of guys all night. It was pretty incredible to watch." Don't mess with Tyler Rake.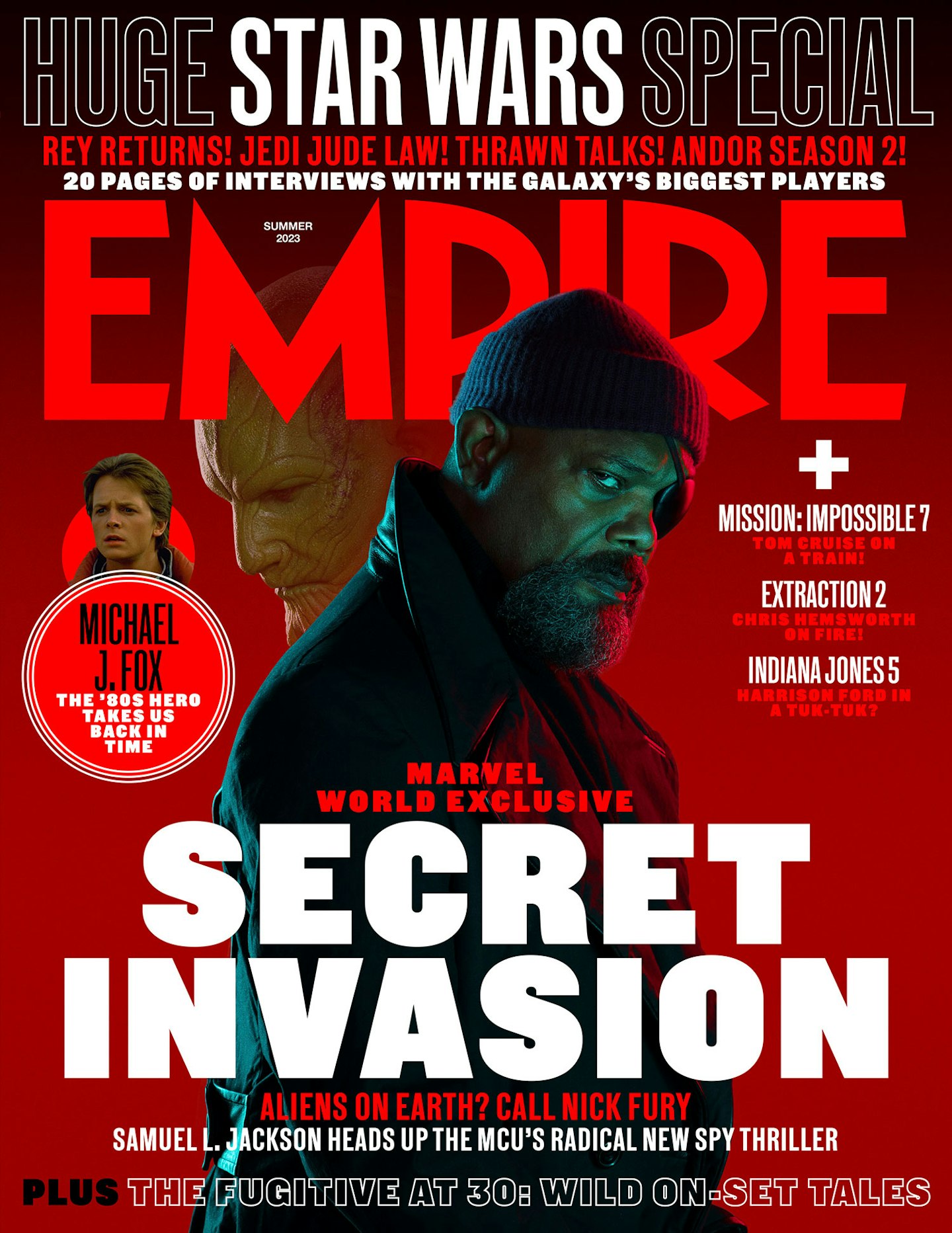 Read Empire's full story on Extraction 2's one-shot prison sequence in the Secret Invasion issue, on sale Thursday 11 May. Become an Empire member now to access the issue in full on launch day, or pre-order a print copy online here. Extraction 2 comes to Netflix from 16 June.