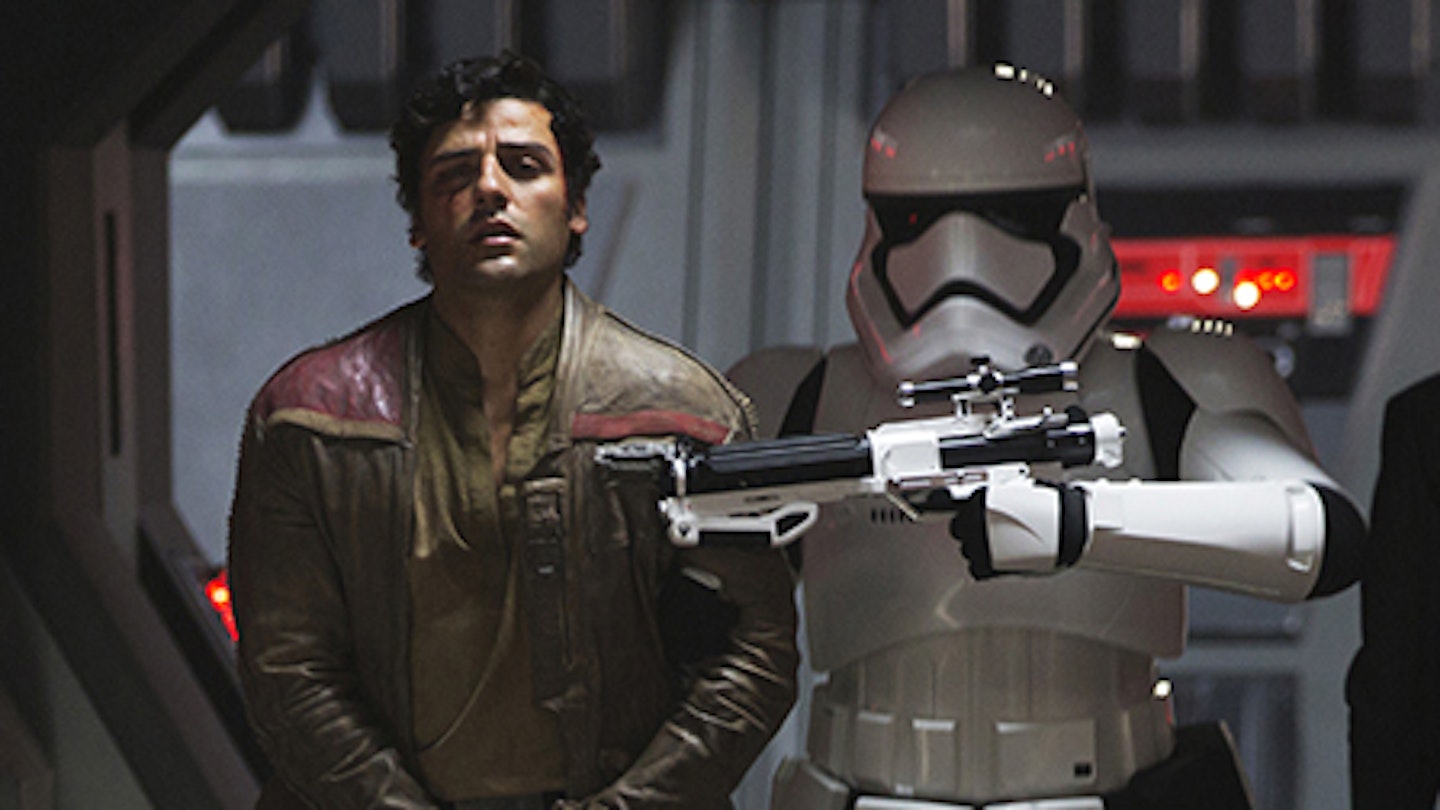 Several character names in the Star Wars movies have interesting backgrounds, such as R2D2 getting his moniker from an audio editing reel during post-production of American Graffiti, when George Lucas was busy writing the original Star Wars script. Destined to join the ranks of names that also serve as pub trivia questions is The Force Awakens pilot Poe Dameron (Oscar Isaac), whose surname he shares with director J.J. Abrams' assistant, Morgan Dameron.
Talking to Empire about when she learned about it, Dameron admits she was as surprised as anyone to see her surname pop up in the script. "I was doing some proof-reading for J.J. and I saw my name and thought it was just a placeholder," she says. "I went into Larry (Kasdan) and J.J. and asked them about it and they said Poe Dameron is the name in the movie. They said 'Dameron' was a very Star Wars name." They're not wrong.
And the impact has been felt beyond Morgan herself. "It's very surreal to see our family name on all the toys and merchandise. My mom bought a 12" figure and it has pride of place on a table in the living room. Whenever I see Oscar Isaac, it's like, 'Hey Dameron' 'Oh, hey Dameron.'"
So when the roguish resistance flyboy is taking to the skies and the space lanes in his X-Wing, we'll now know where his name comes from. Next we'll be finding out that Andy Serkis' Supreme Leader Snoke got his name from an office cat hocking up a hairball.
Star Wars: The Force Awakens finally arrives in the UK on December 17. For all you need to know about the movie, visit here. And don't forget to check out the current Empire, which has enough new content on the film to choke a Rancor. Please note: no Rancors were harmed in the making of the latest issue.