Trust us: you've never met a Marvel hero quite like Moon Knight. With multiple personas thanks to a disorientating case of dissociative identity disorder, a casual attitude to skull-cracking, and a supernatural connection to Ancient Egyptian god Khonshu, there's plenty going on in the mind of Steven Grant. Or is it Marc Spector? After a year of Disney+ Marvel series that gave the spotlight to supporting characters previously established in blockbuster movies, the MCU is about to introduce some brand new blood (emphasis on the blood) in its darkest, strangest streaming series yet. Get ready for a whole new Marvel phase – Moon Knight is coming.
The new issue of Empire takes a world-exclusive deep-dive into Marvel's nocturnal game-changer, getting under the bandages of an all-new kind of hero. Inside, you'll find never-before-seen images, plus fresh interviews with leading man Oscar Isaac, antagonist Ethan Hawke, Marvel boss Kevin Feige, director Mohamed Diab, writer Jeremy Slater and more – talking the allure of Egyptology, the importance of Arab representation and portrayals of mental illness on screen, and the introduction of a Marvel character who doesn't pull his punches. It's the ultimate insight into a brave, brutal and brilliantly weird new corner of the MCU.
This month's newsstand cover features Moon Knight in all his glory – eyes glowing, crescent weapons in hand, blood on his knuckles, and cape flowing in the darkness.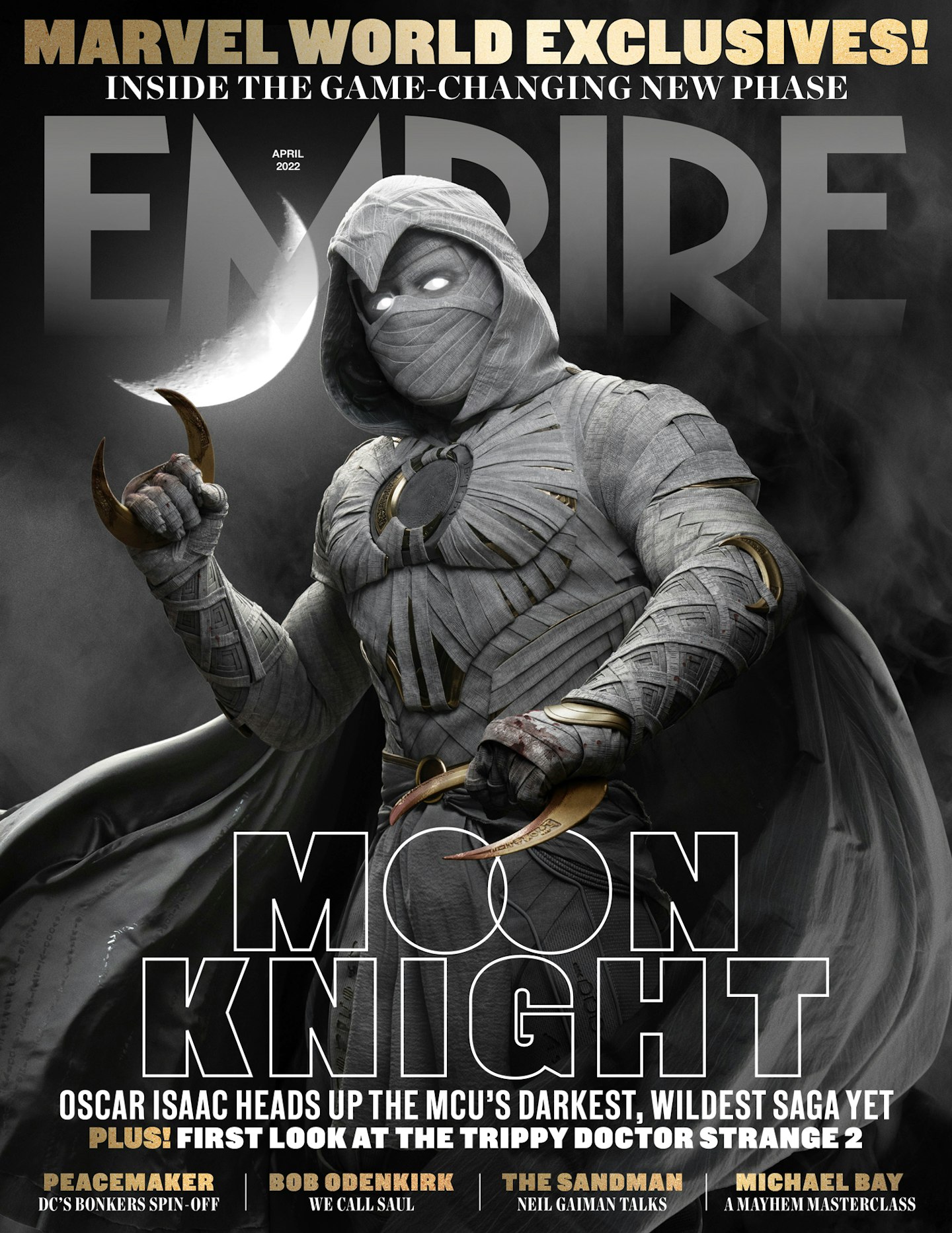 And this month's subscriber cover is illustrated exclusively for Empire by legendary Moon Knight comic book artist Bill Sienkiewicz, drawing a spectral evocation of Marc Spector in all his Ancient Egyptian splendour.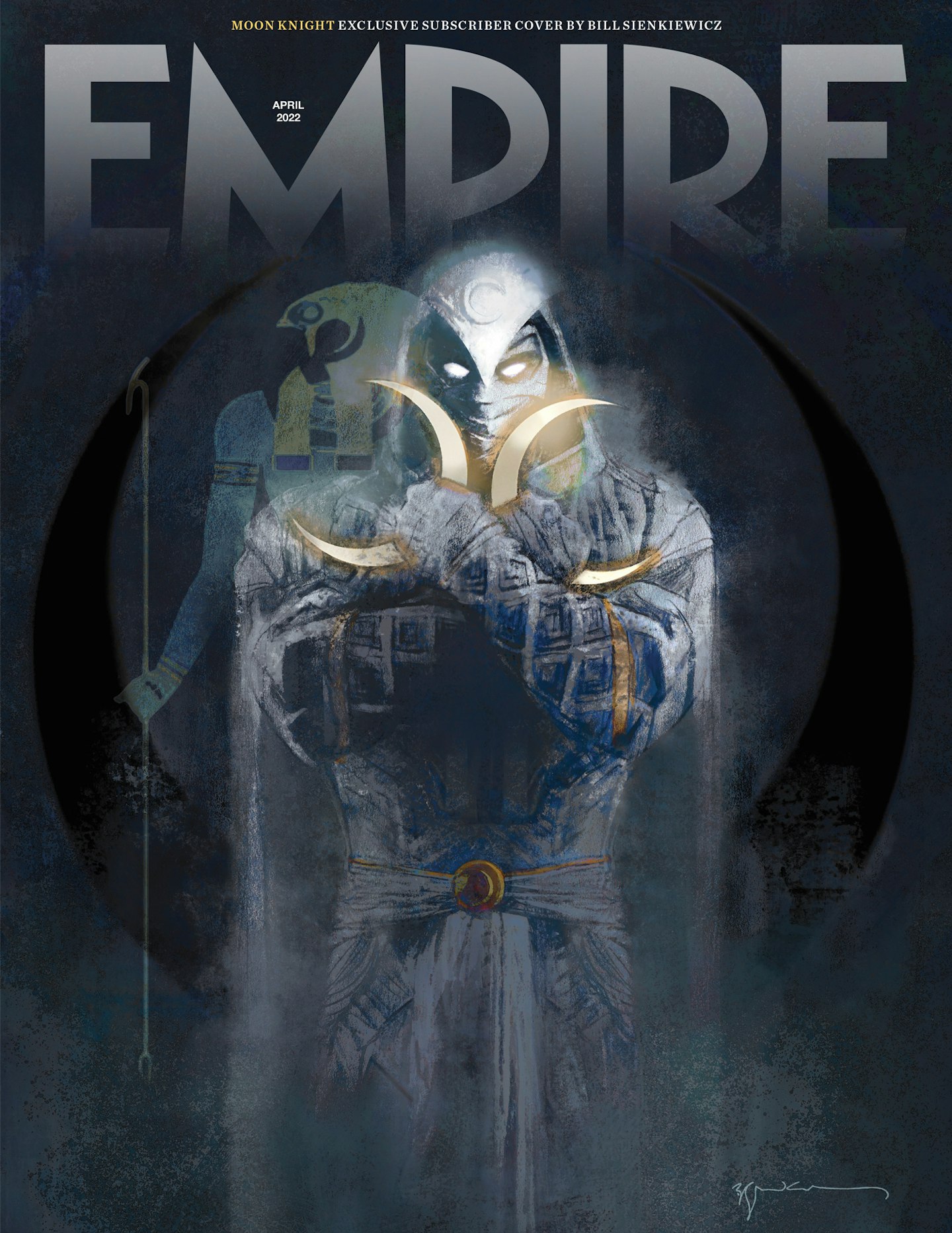 And that's not all – also inside this month's mag, we get a brand new look at some Multiversal madness with a Doctor Strange sequel exclusive, plus we talk explosions with Michael Bay, awaken The Sandman with Neil Gaiman, peek under the toilet-seat helmet of Peacemaker, catch up with Bob Odenkirk in the wake of his recent health scare, and plenty more besides.
It's a stellar – or, lunar – issue, and you'll find it on shelves from Thursday 17 February. Pre-order a copy online here now.